… and so I thought India would be my last trip of the year. Little did I know I've got Maldives as a Christmas gift! Yes, I'm counting my blessings. Maldives has always been on my "Places-To-Go" list but I never thought it'd be so soon.
That happy face when I landed my feet at Ibrahim Nasir International Airport. 
Greeting Makunudu Island and MERRY CHRISTMAS EVERYONE!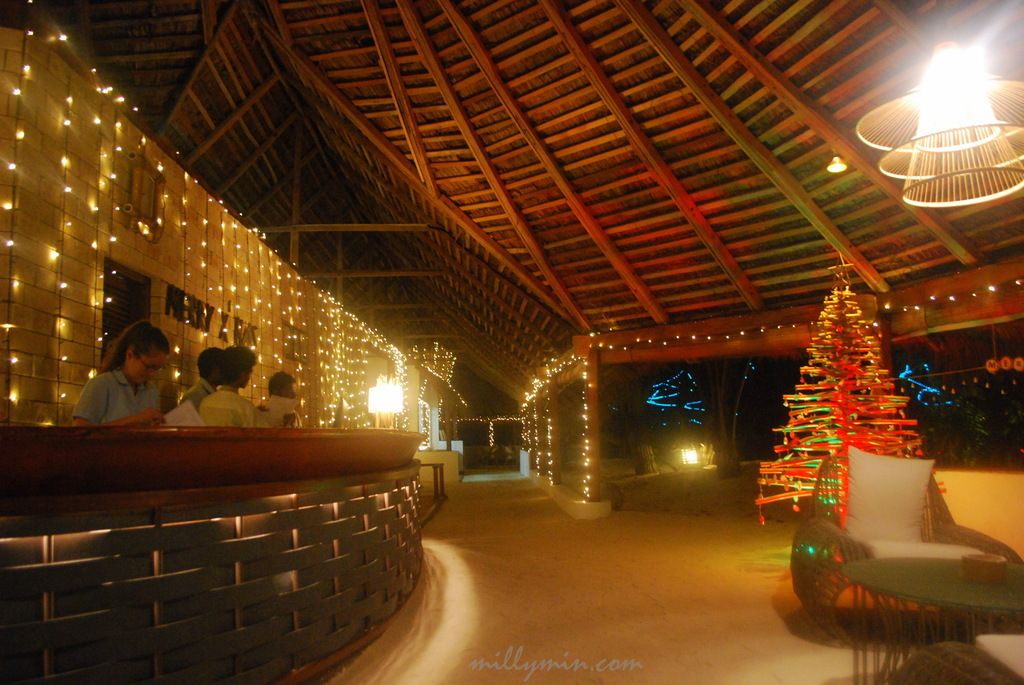 It was rather last minute. I was having dinner on 23rd night and this random idea popped since I've got no solid plans followed by all the confirmations on the 24th morning. Thus, all I need to do was just pack for the weekend and I'm good to go! Yes, very random. I can't stay put and I just wanna be everywhere but I'm pretty sure Maldives wasn't in the plan before. Its a dream all along which I didn't expect that I manage to realize it within hours. Indeed very happy and excited to board the 5-hour plane via TigerAir from Singapore to Male!
Just when Maldives is indeed a honeymoon destination. The colour of the turquoise sea is so calm that it will drown all your sorrows away. The peaceful island brings serenity to your soul. I took an hour of boat ride from the airport to Makunudu Island, a private island with a resort which hosts only 35 villas.
Home for 36 hours equipped with complimentary wi-fi.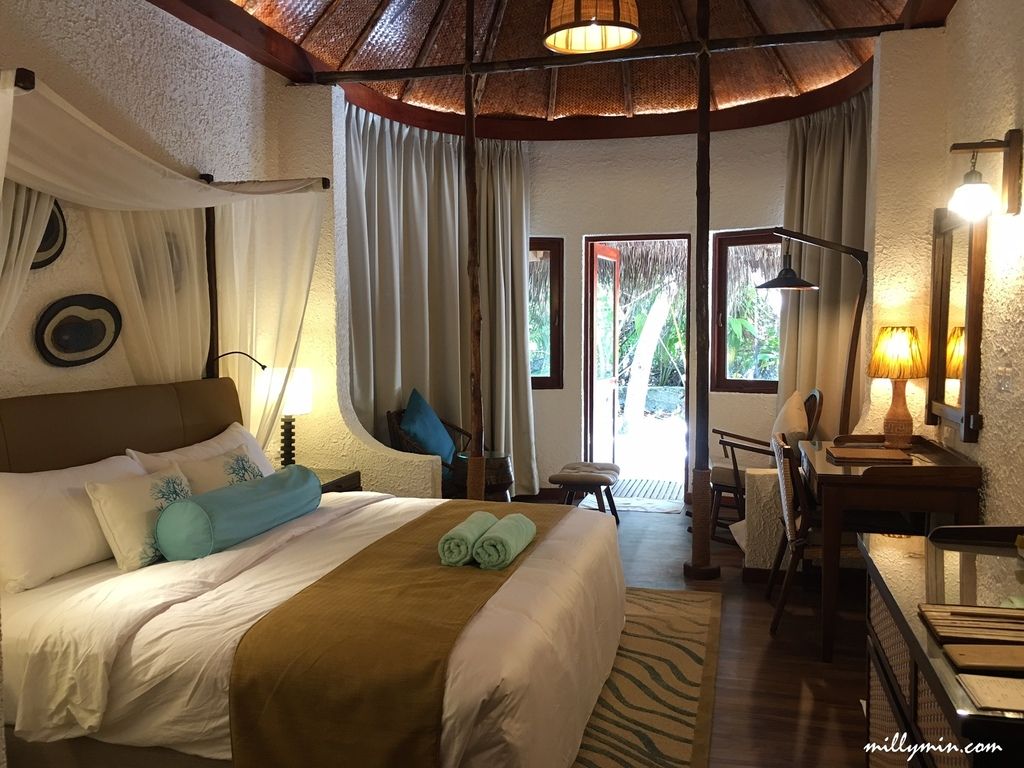 Lunch at the Makunudu Island Resort! Well, picture taken without editing. You don't need to edit. The view is pretty as is.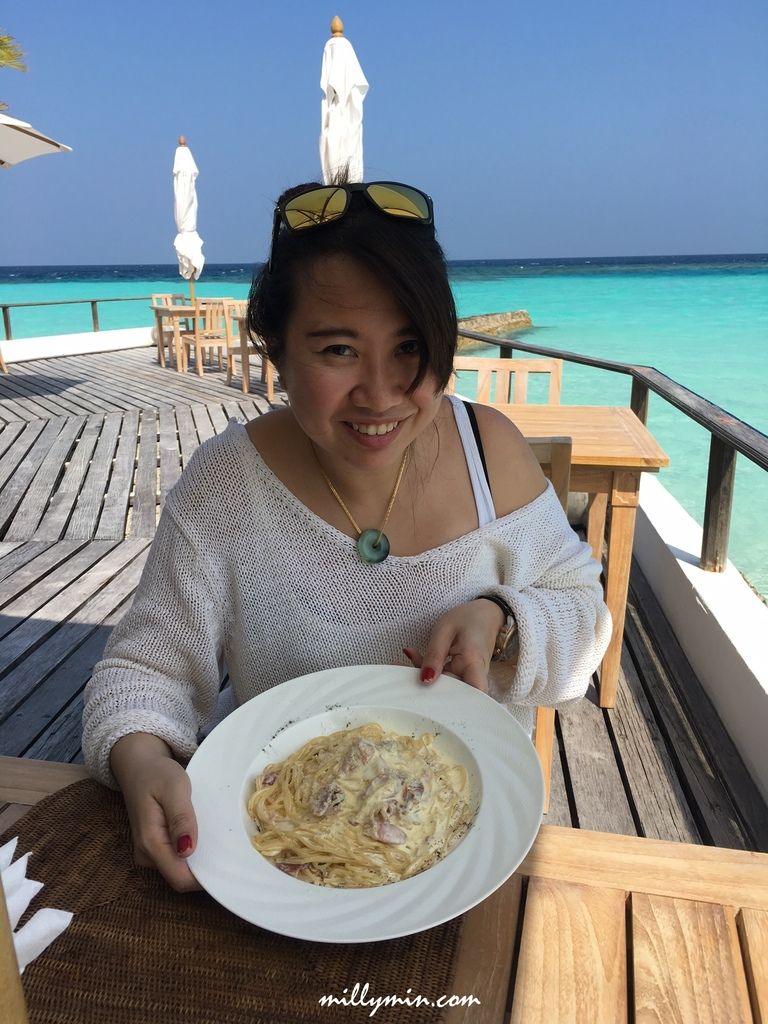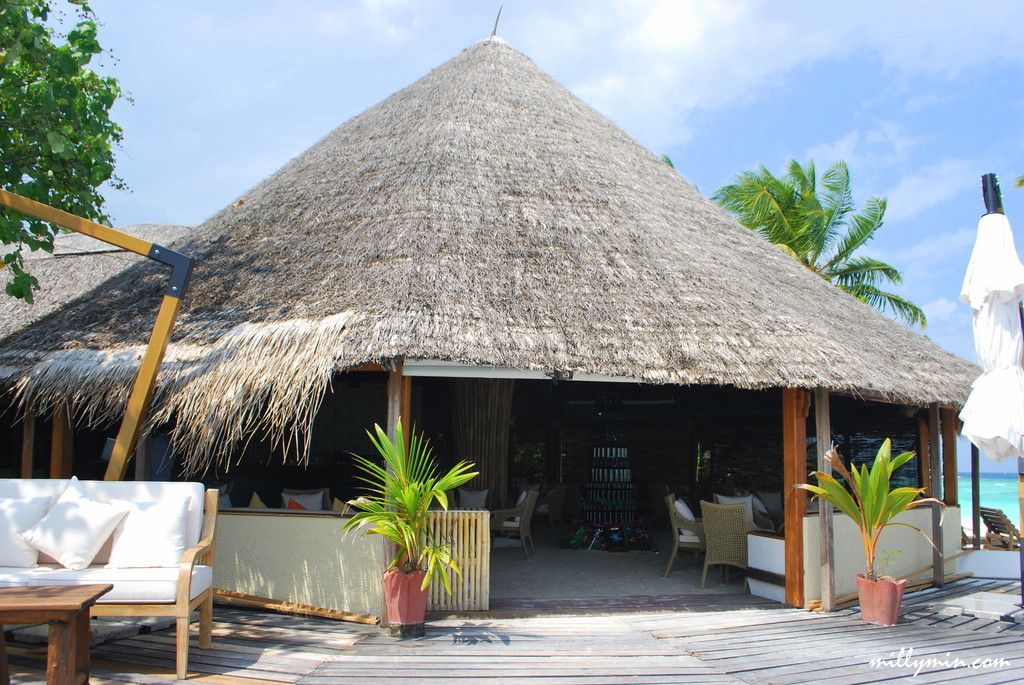 The beach is right at the door step!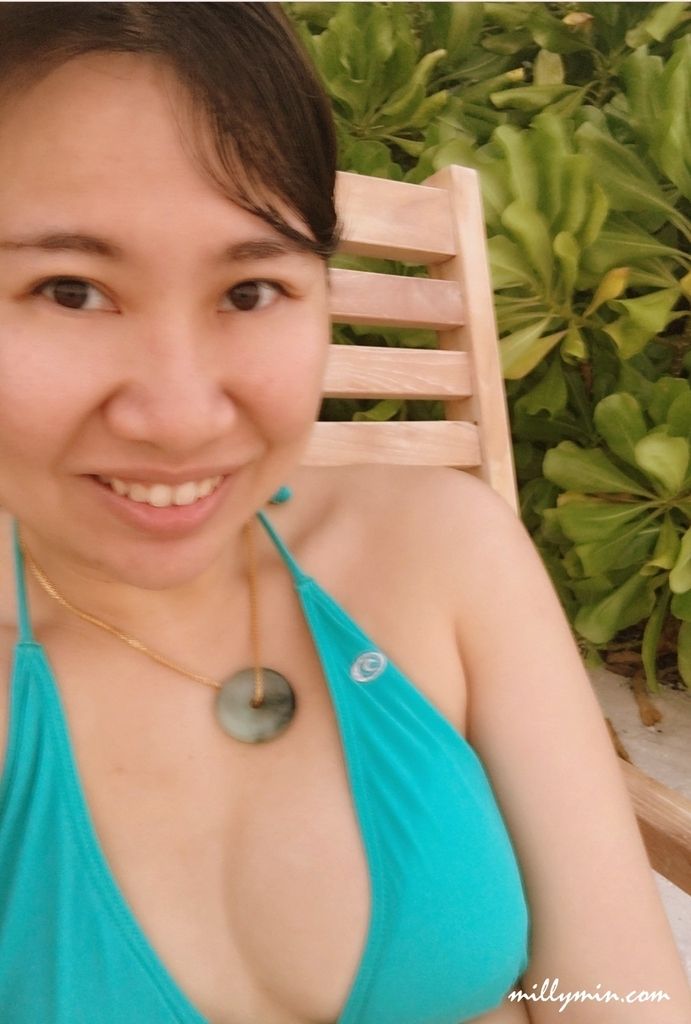 Now, time for some social media detox. Yes, all your facebook likes or shares can wait. Lets just put your phone on flight mode and enjoy while it lasts. Well, there's quite a number of things you can do within 36 hours in Maldives.
I'll definitely pay Male City a visit during my next trip. Its time for some Vitamin Sea! Joined the resort's activities as they have scheduled agendas for the guests. Thus, we were taken to the sea for Night Fishing. It is called Night Fishing cuz its close to dawn and we will only return to our island after the fireball has gone down.
 Absorbing some Maldivian sun.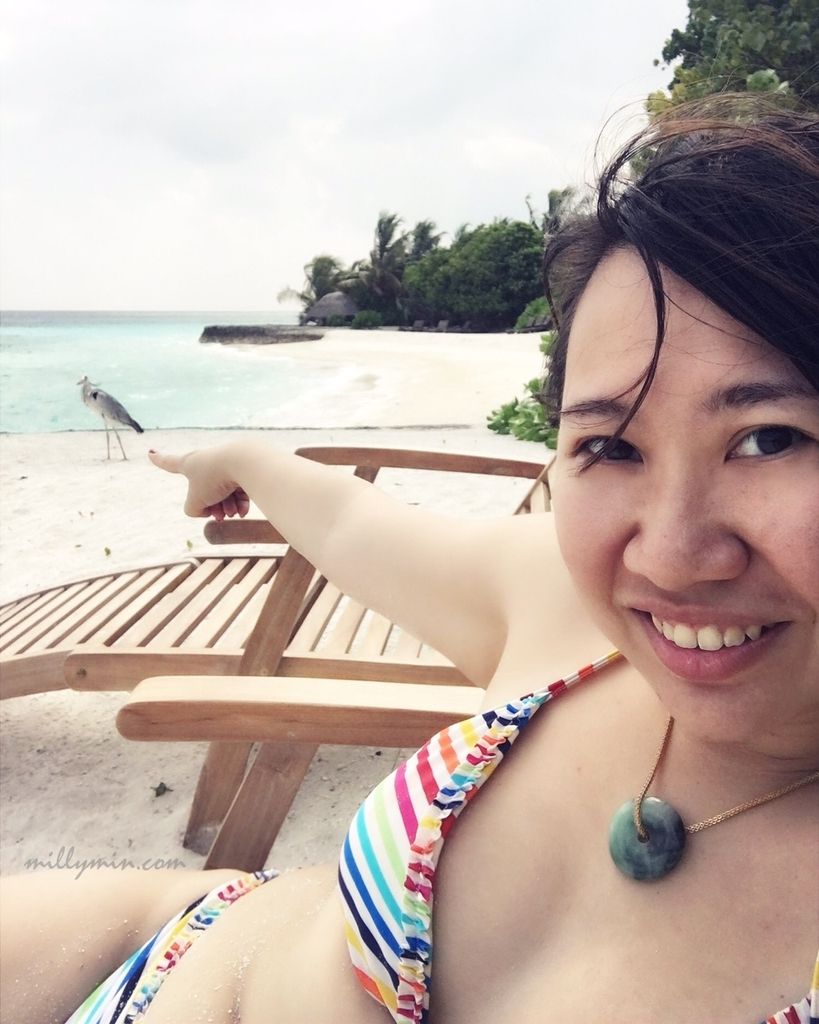 Storm is brewing behind me!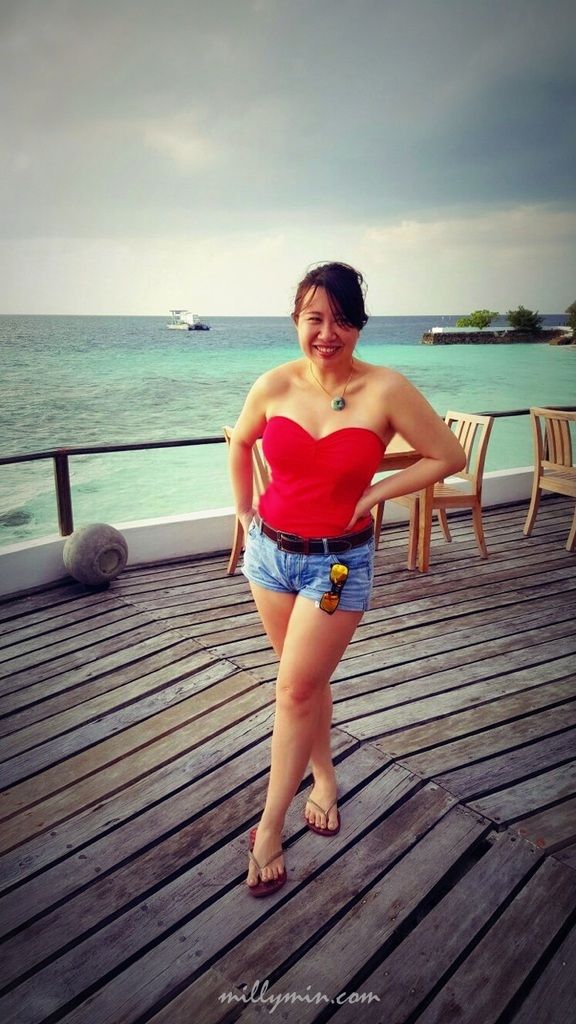 Makunudu Island Resort has got a range of ala carte lunch and dinner menu to choose from. Dinner was good and I still love the scrumptious tomato soup very much! Well, if you would love to go vegan, just tell the kitchen. They will be more than happy to share what's not on the menu 🙂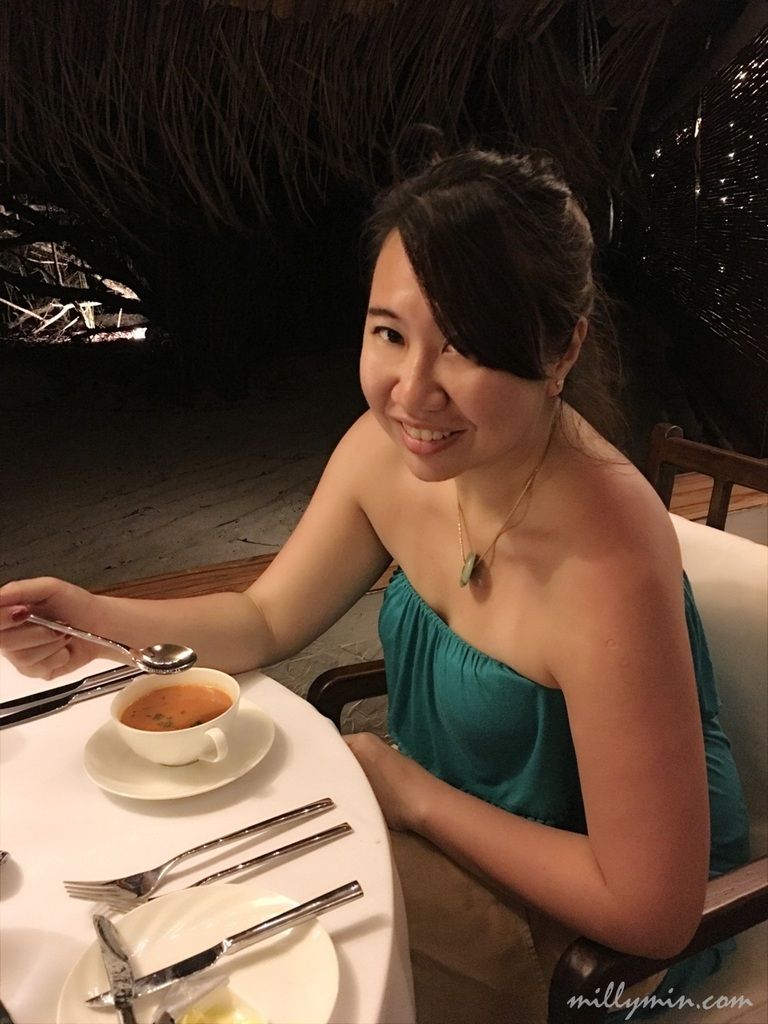 When in Maldives, one do not miss out the awesome underwater world. Diving is a must. If you do not have a license to dive, snorkeling is the alternative. One must not stay away from the ocean because the beauty of Maldives is beneath the water! I saw turtles, no, not Ninja Turtles but Hawksbil turtle. Can you imagine swimming with them, so close, so surreal. Now I gotta fork out some money to invest in an underwater camera. Its so pretty down there that I'd love to share but I do not have any pictures this round 🙁
Shark watching at night. These were just part of it. There were many and its pretty mesmerizing watching them. I was told you can actually swim with them, they are harmless. The sky was so pretty with so many stars twinkling in the dark. Just so pretty with minimal light contamination.
No rush. You can do quite a lot within 36 hours or you can choose to chill all day and never let the internet ruin your trip!
On my bumpy ride back to the airport 🙁 I'm missing Maldives already!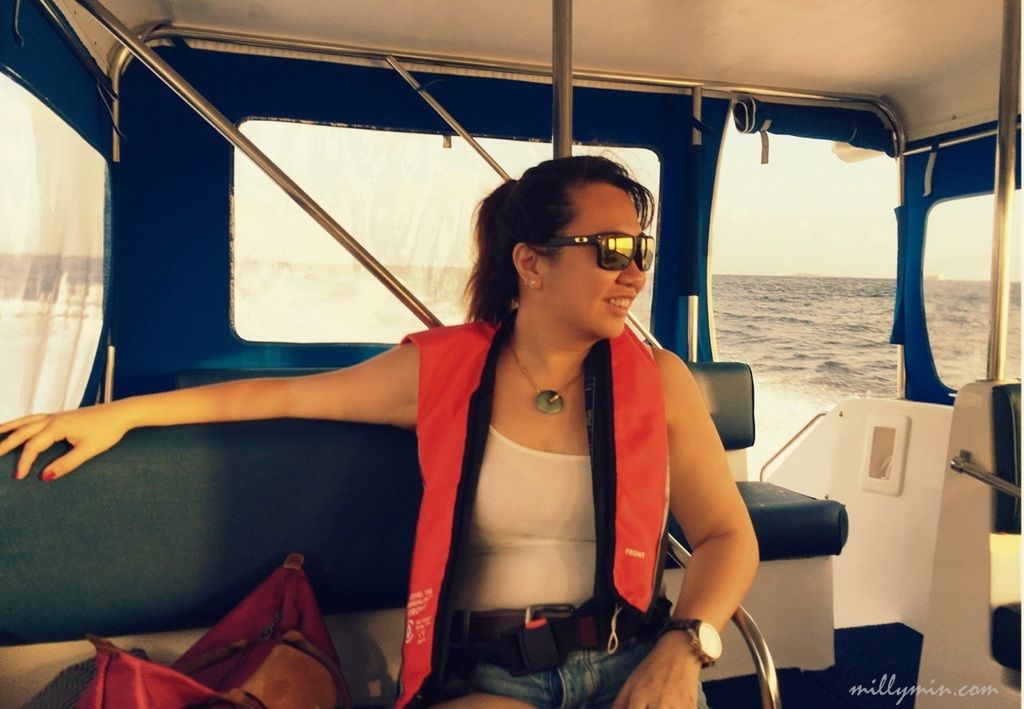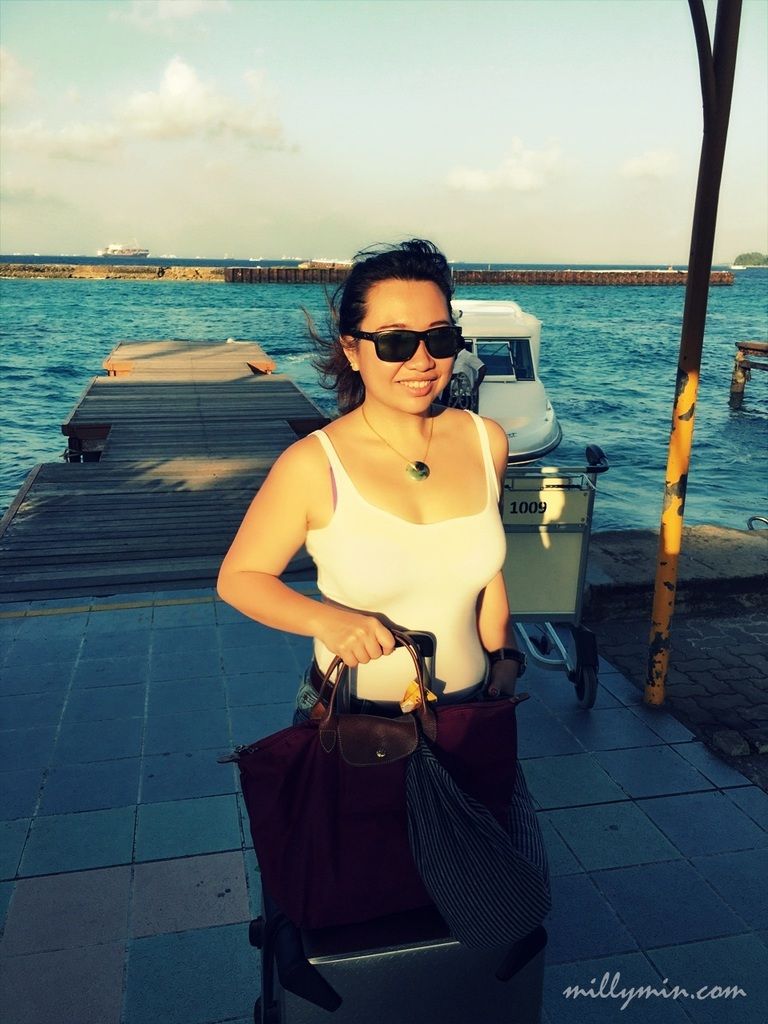 Came home a shade darker but I'm fine with the Maldivian-sun-kissed skin tone. Can't wait to return!