I'm really honoured to be invited to the 20th Emirates Singapore Derby Race 2015, which took place on 12 July at Singapore Turf Club. It was indeed an enlightening event for me as its my very first time witnessing a horse race. Its not just a race but it is also celebrating the 20th year of partnership between Emirates and Singapore Turf Club.
This would be my first derby experience, just as I thought derby is all about horse racing, I was completely wrong. There's a culture to it, that would be fashion rolls into the picture playing a big part in dressing up with fascinators, be it a hat or a feathery headpiece.
You may join the Marquee package which costs $108 nett for ladies and $118 nett for gentlemen. Each package holders will gain admission to the Marquee for a classic buffet spread with free flow of beverages, with a vantage position that promises close-up views of the racing action, next to the turf.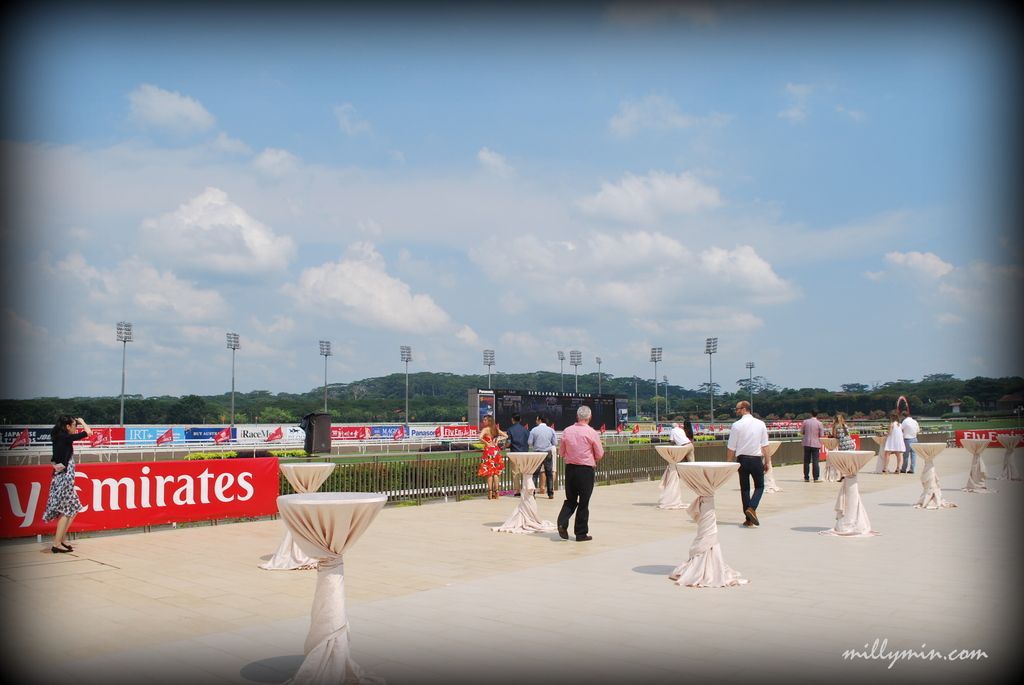 On top of that, all package holders will also receive an exclusive Emirates bear and Emirates cap as mementoes of an afternoon well spent at the Derby.  Parallely , the Club donates $10 to the Community Chest for every package sold. There were also on-going contests such as Emirates Prediction Contest which package holders will stand a chance to win a Chopard pen for each race.
The adrenaline-pumping scene I first witnessed with an up-close view of the race.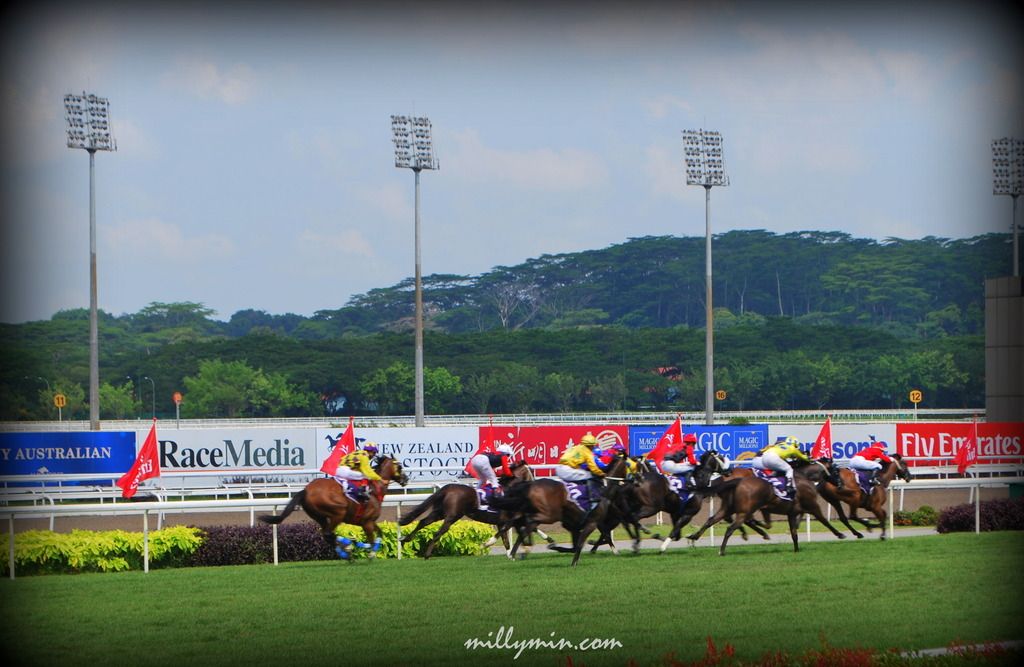 Just when everyone on the track gearing up for the next race.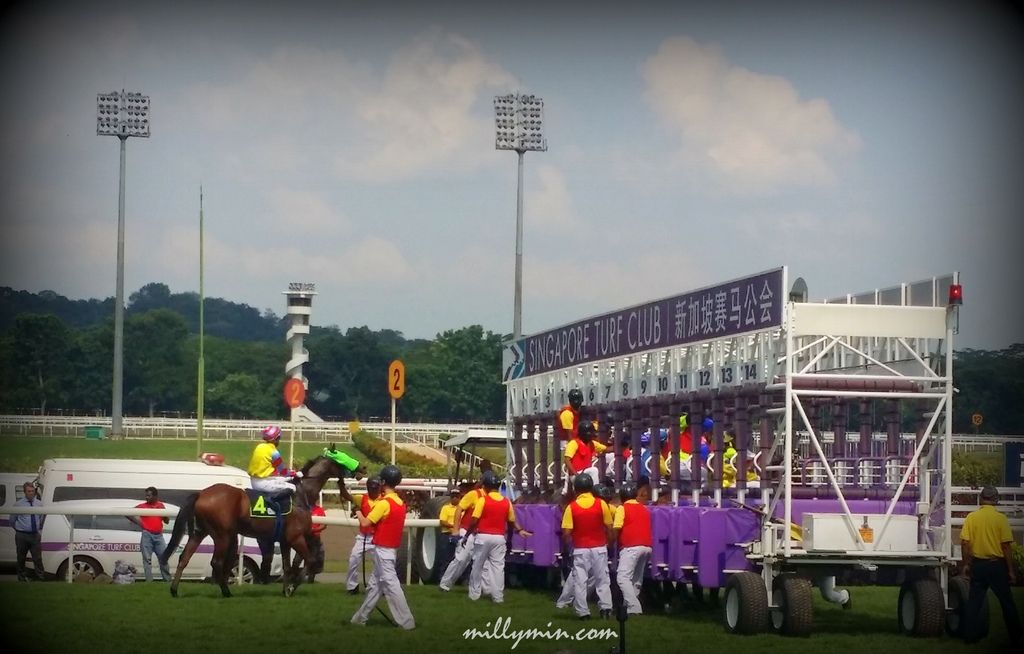 Guess I look like a midget when the Emirates stewardess stands at at least 5'10"!
The view from the marquee.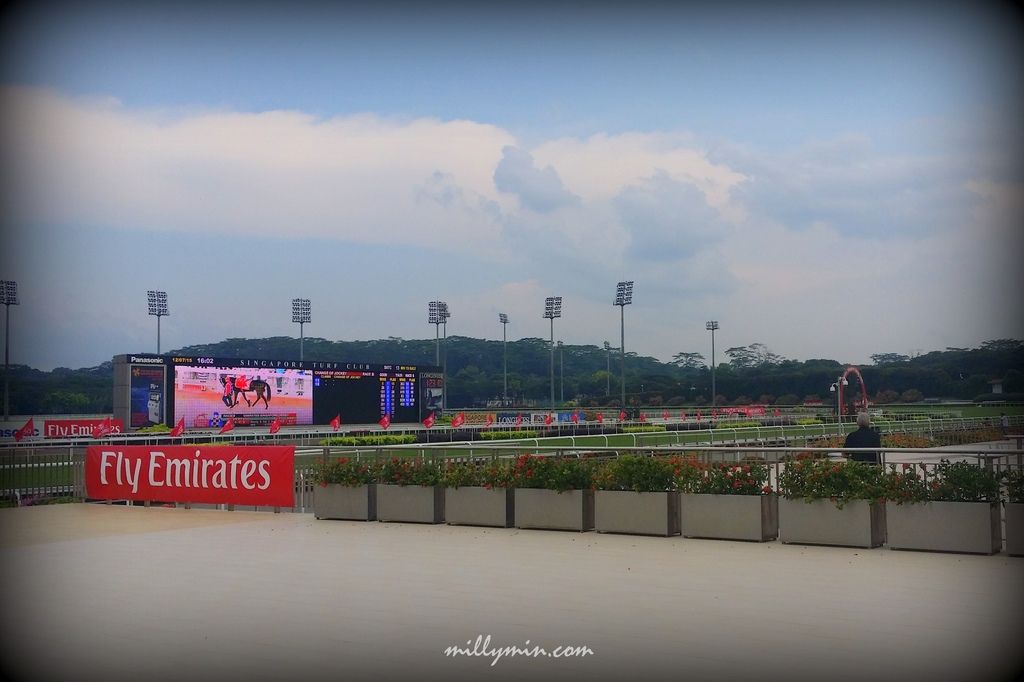 Somewhat #7 is my favourite … love it's colour!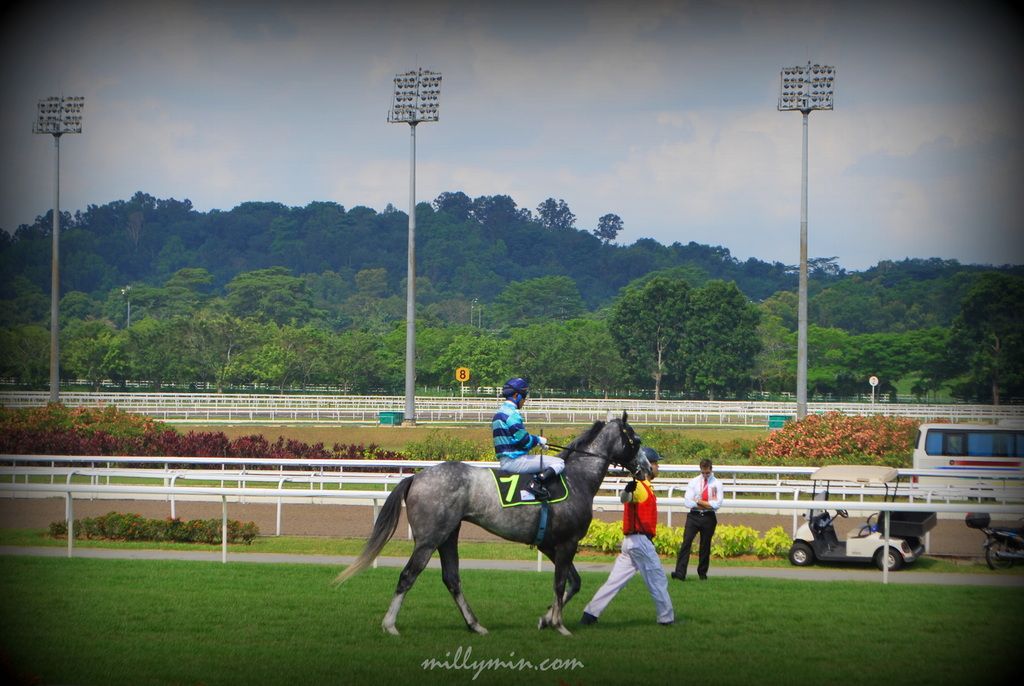 We were then ushered to witness the horses trotting by getting ready for the next race.
The fascinating view from the top!
We then headed to the birds' eye view, which you can probably capture a panoramic view of the racecourse.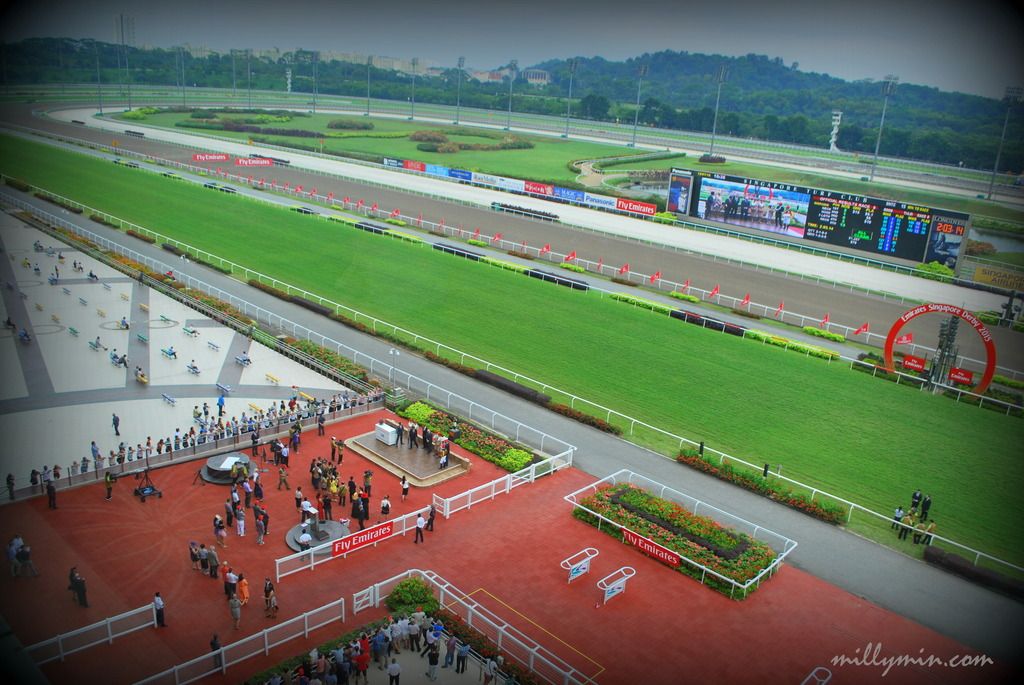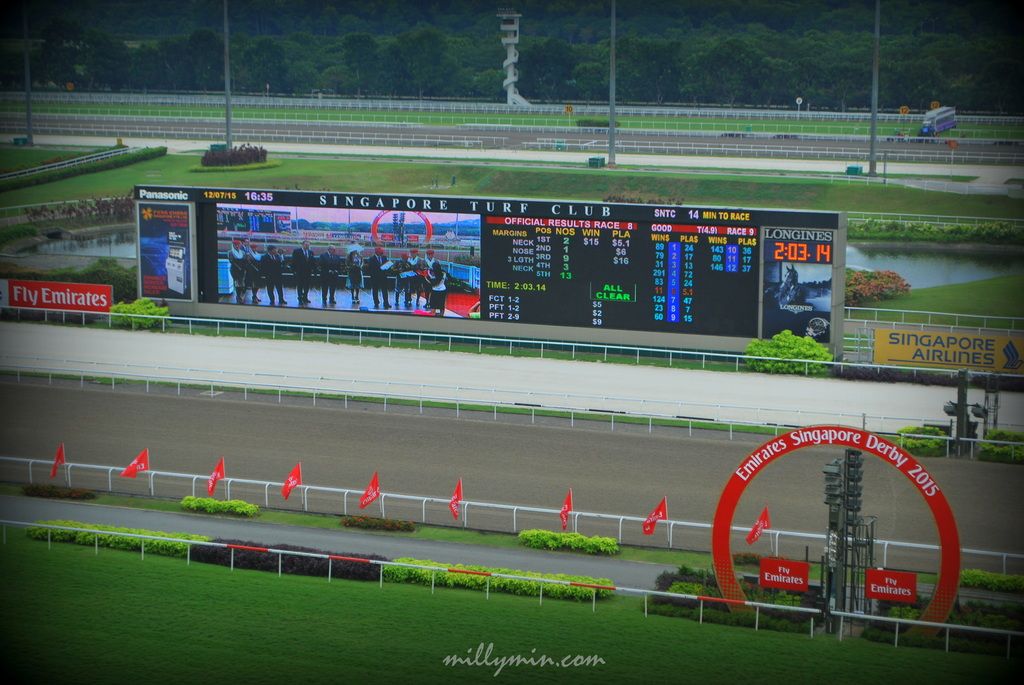 An interesting Sunday evening I had.