Christmas comes early with drinks and scrumptious dinner all ready to the party with the Santa and Santarinas.
Barossa Bar's signature would be their Archipelago beer served in the house.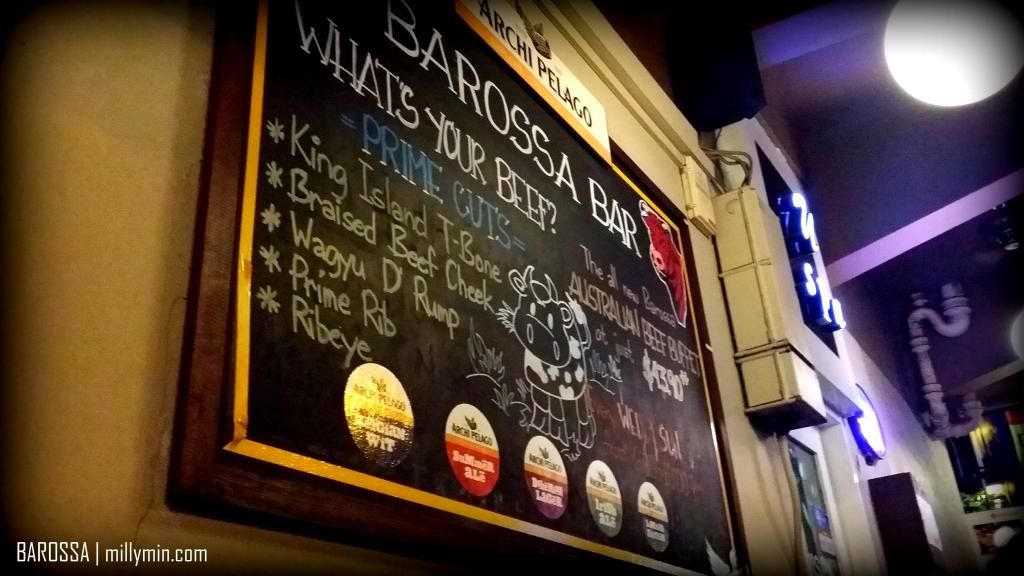 … and my all time favourite, Chris & Diana performing for the night. Simply the best!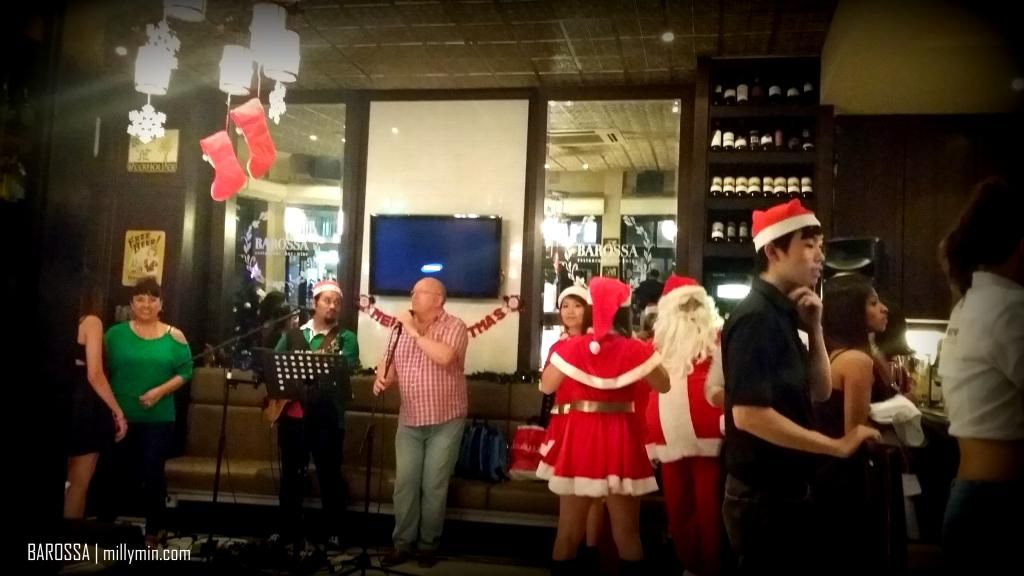 Archipelago Brewery is currently producing four permanent beers mainly Belgian Wit, Summer Ale, Bohemian Lager and Irish Ale, as well as occasional limited edition brews.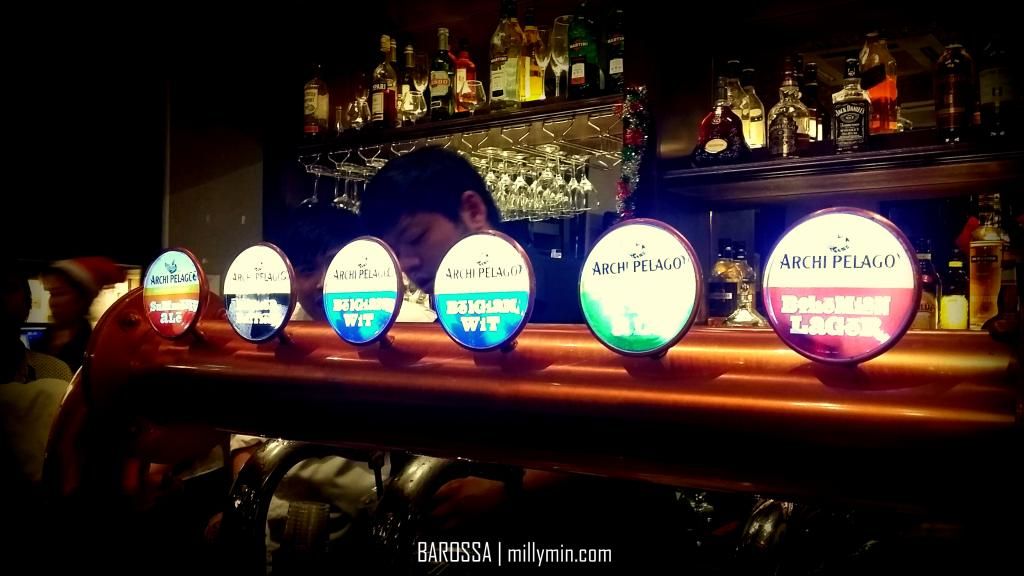 First time tasting and it's good 😉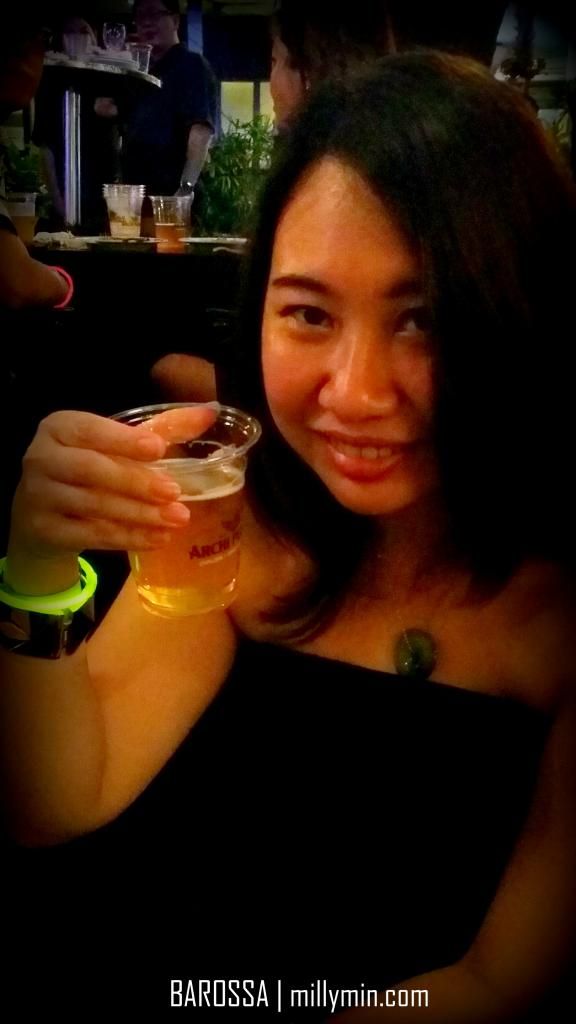 The overwhelming crowd brings down the roof as there were games and free flow of beer all night.
A night of bringing the party-goers back to their younger days!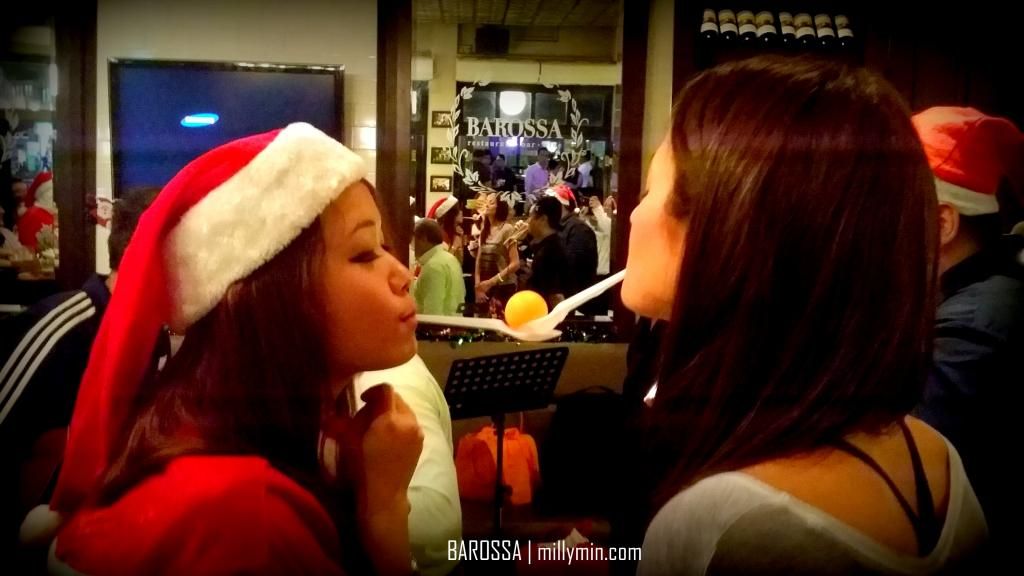 The scrumptious beef served all night. I just can't stop chomping. 😛
No parties are boring. You can chill by the bar or even standing outdoor!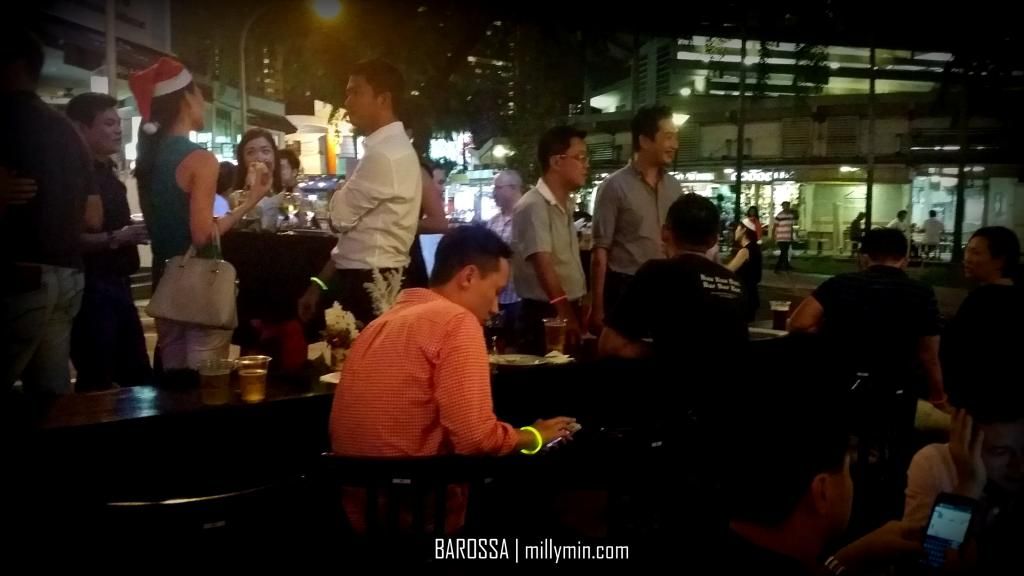 A big thanks to Creative Eateries for having me tonight, filling me with food, beer and joy!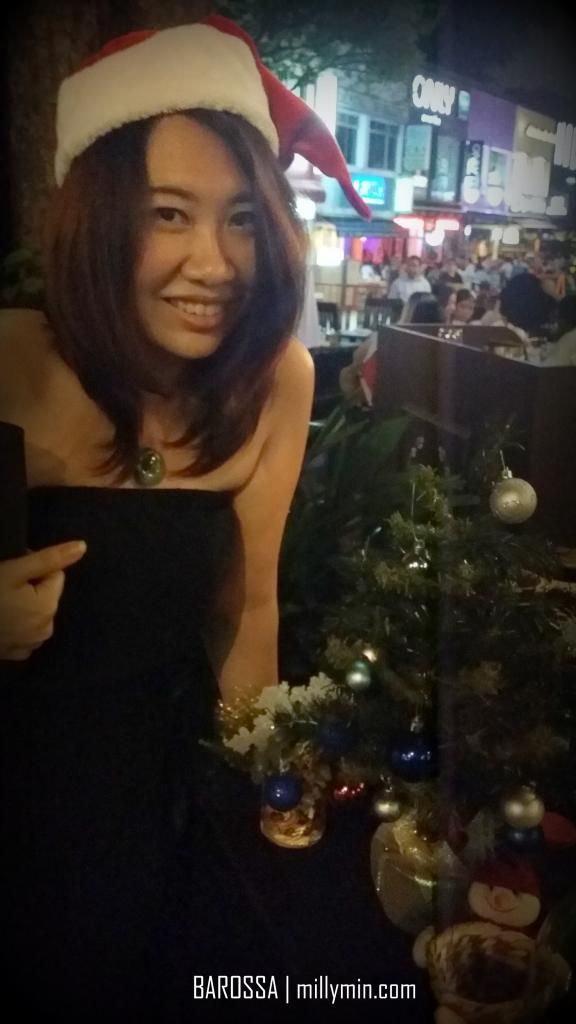 So, do drop by though no more Santa & Santarinas appearance but head over for the awesome beer! I love the ambiance of the bar. 🙂
BAROSSA Holland Village
Add: 22 Lorong Mambong Singapore 277681
Tel: (65) 6468 4688
Website: http://barossa.com.sg