There are many café which I have listed in my to-go list, which I ended in one last weekend. Its located in the city and accessible by cabs. Its at a corner of a stretch of shops hence you won't missed it.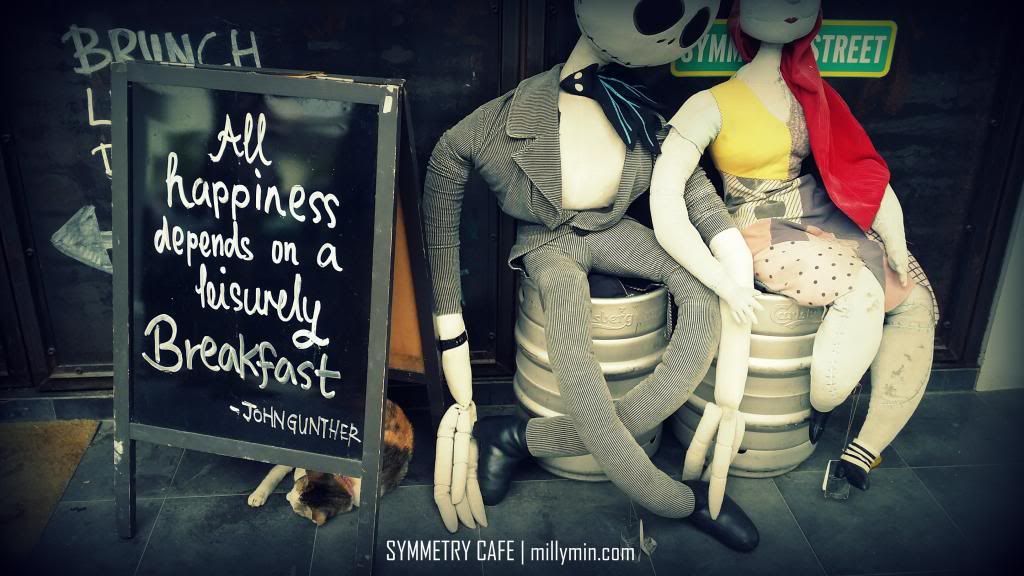 Symmetry Café offers a very systemic way of reserving or queuing for seats. There is an iPad at the door for you to input your preference and retrieve the queue number. Details will be then SMS to your mobile. Once there is availability, they will call up to inform. Hence, there won't be long literal queues in front of the café causing human congestion around the area.
Dining outdoor is one of the preferences listed. Well, diners can always do so if the weather is fine as there are big trees thus the outdoor area is shaded.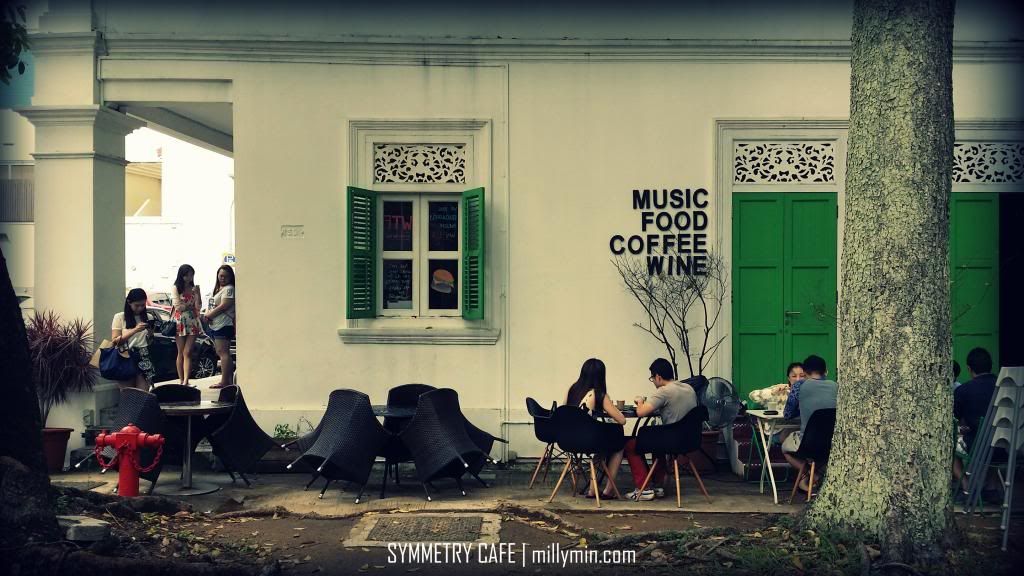 I chose the seat around the bar, just cuz there were too many people on the waiting list and I just want to be seated soonest possible. Anyhoo, that took me another 30 minutes wait. I was then ushered to my seat, and I begin to flip thru the menu.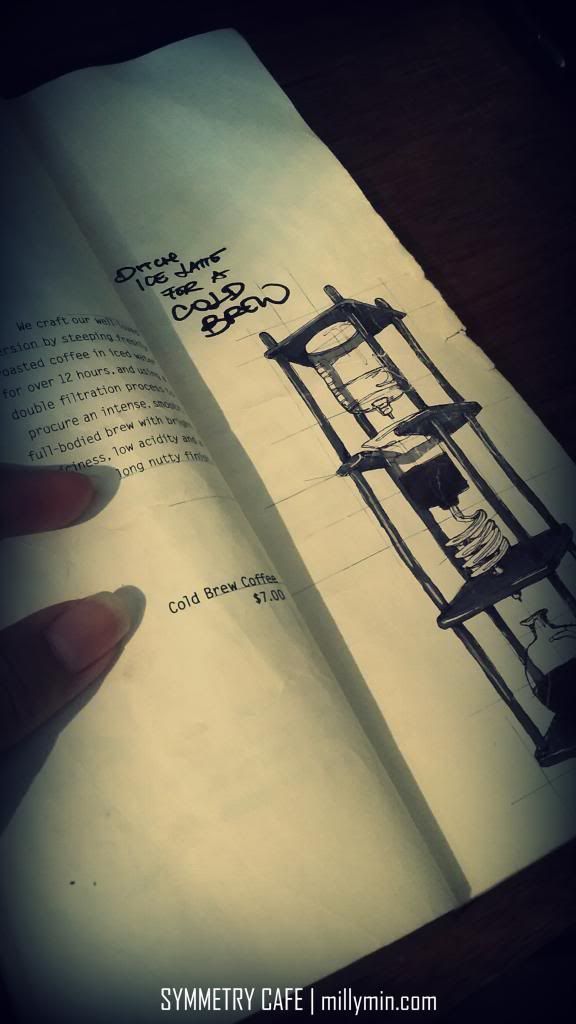 I find the menu very cute!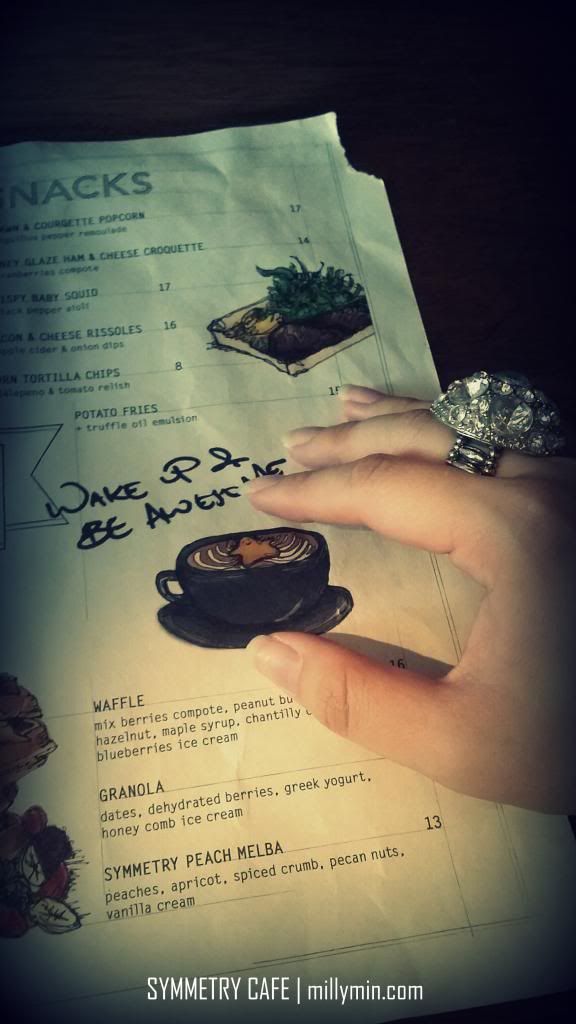 The bald lego. I love the brick walls and the dim lights which resulted in turning the café a little old school.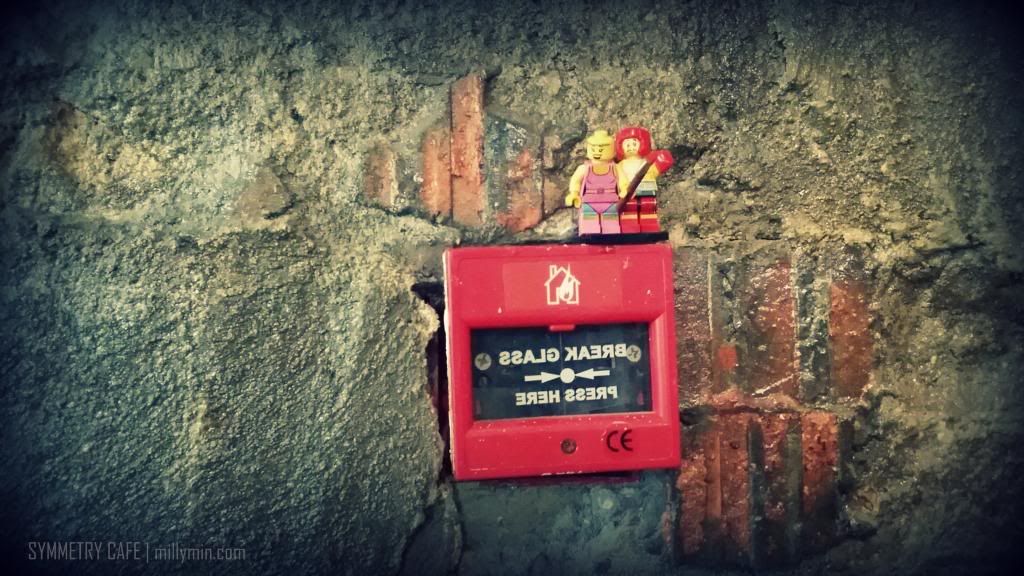 Any soup for you?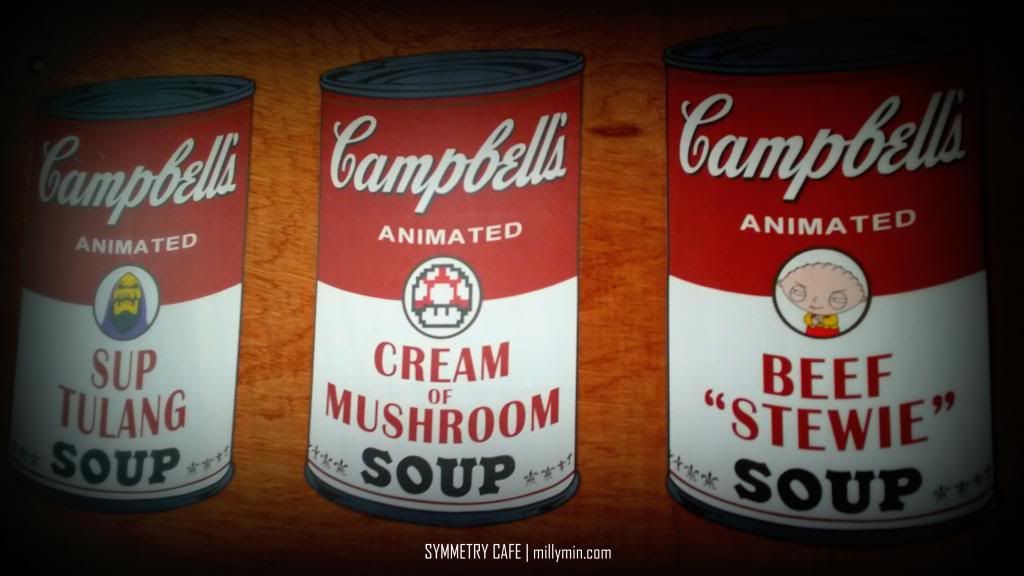 All I can say is their coffee is awesome! I ordered cappuccino, the coffee aroma lingers on your lips.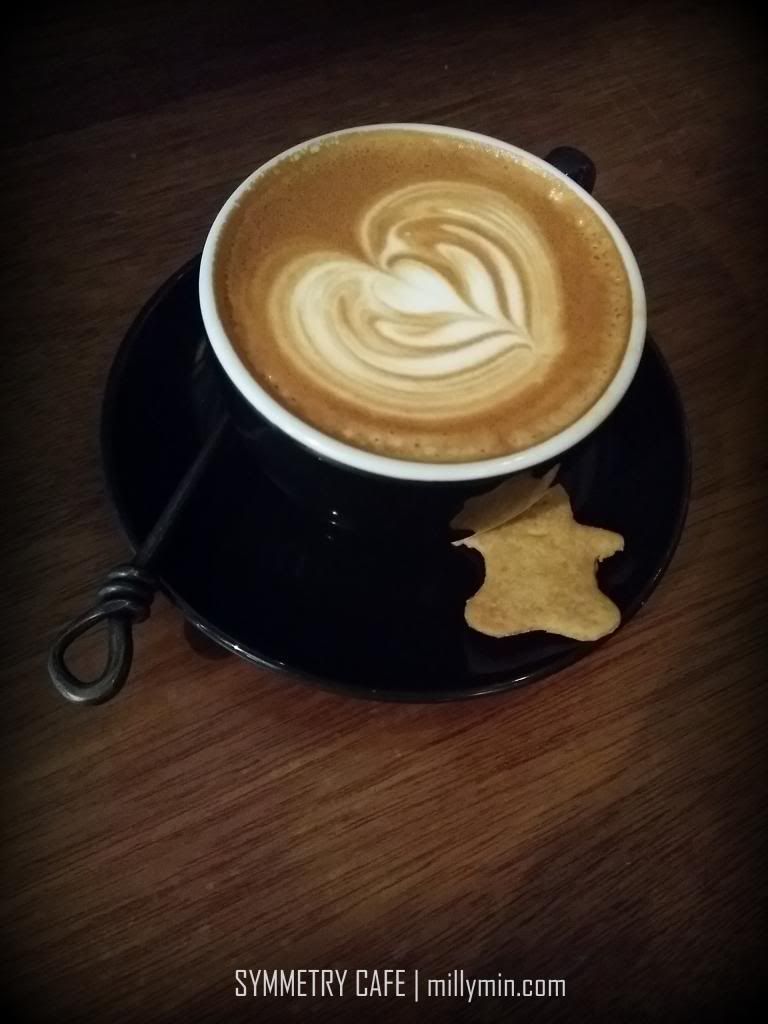 Waffle served was delicious. I would say its a must try item.
Great brunch on a cozy afternoon.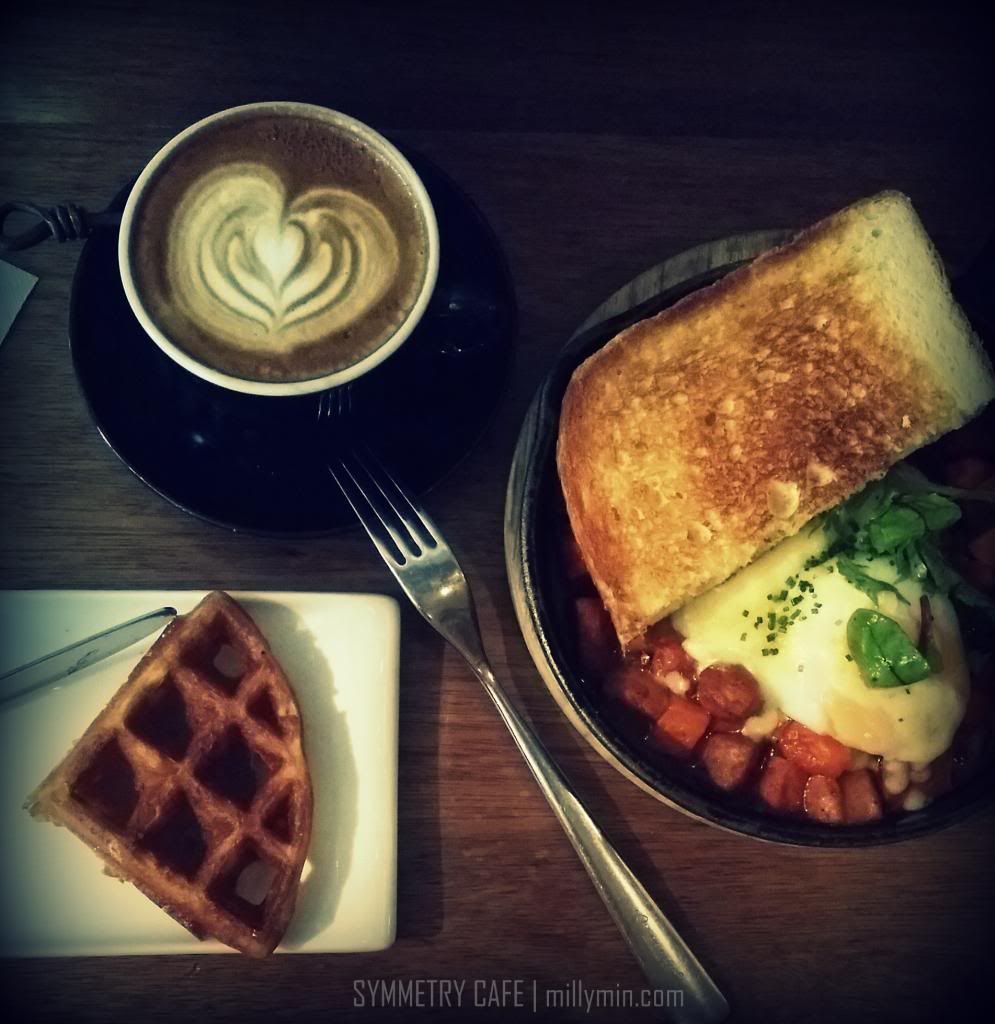 Flat white with a cute bunny.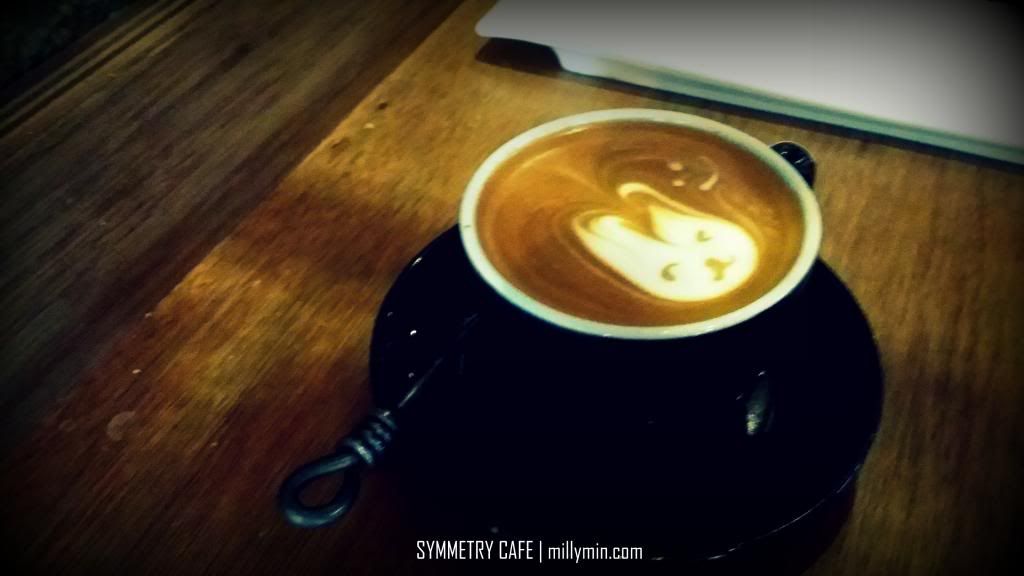 … and a sleepy cat.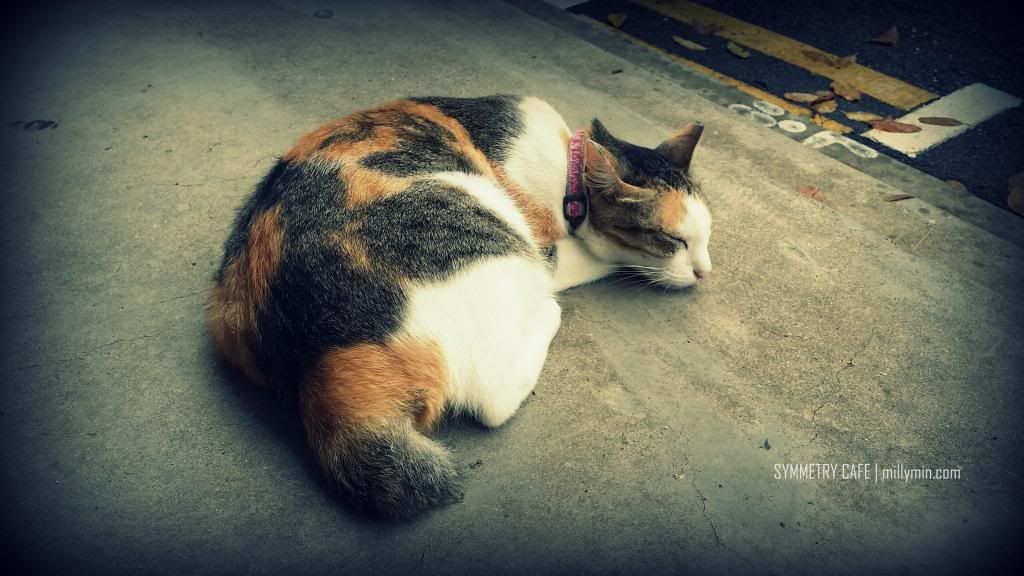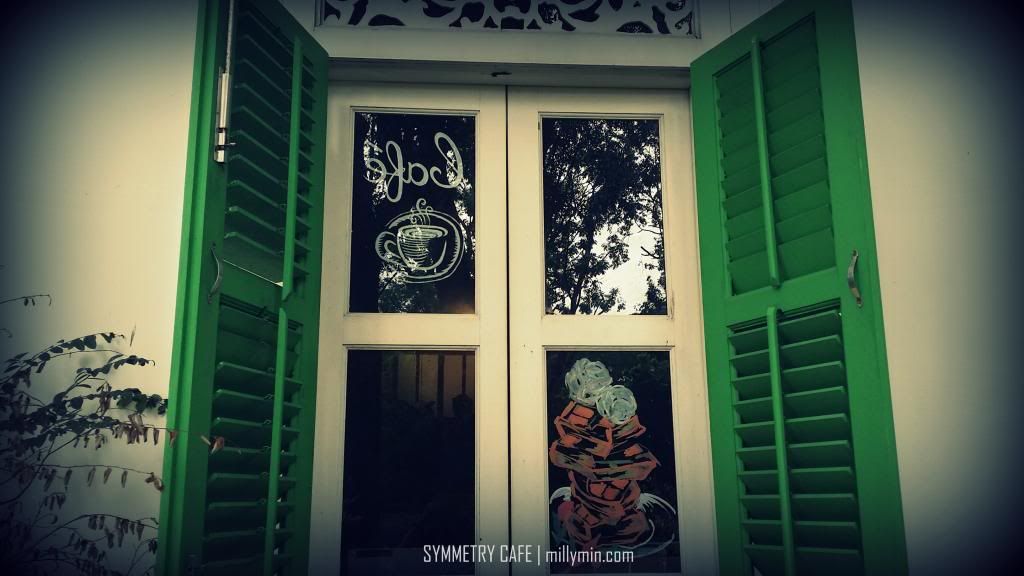 You may browse thru their menu before going so that you have an idea when you are placing your order. Also, reservation can be done online! Enjoy nomming!
Symmetry Café
Add: 9, Jalan Kubor #01-01 S(199206)
Facebook: www.facebook.com/symmetry.com.sg
Website: www.symmetry.com.sg
Tel: +6562919901
Opening Hours:
Tue to Thu: 11am – 11pm
Fri & Sat : 11am – 12 midnight
Sun : 11am – 7pm