Yays! Well, I am always more than happy to be back in Penang and yes, great time flies super fast. So, I made it a point each time when I get back to the awesome island, I will do a bit of café hopping.
It all started at 6.30am, this vain guy texted me saying he is super hungry. Well, so happened that I was awake and feeling hungry too, but I just wanna spend more time rolling in bed. Rolling in bed took me at least another hour. Its a public holiday anyway, what is the hurry? Okay, I admit, the stomach can't wait, growling like I can swallow another few unicorns.
So he came picking me up, and funny this is most of the places in town is closed on a public holiday! WHY?! I mean holidays are those days when people like us are able to head out for food hunting. Anyway, it comes remarkably handy when Roti Bean Café is open! I was orgasmically excited, for food and also its availability.
Roti Bean Cafe, another humble cafe located in the heart of Penang. So, my breakfast date had something heavy to kickstart the day. He had The Spartan's.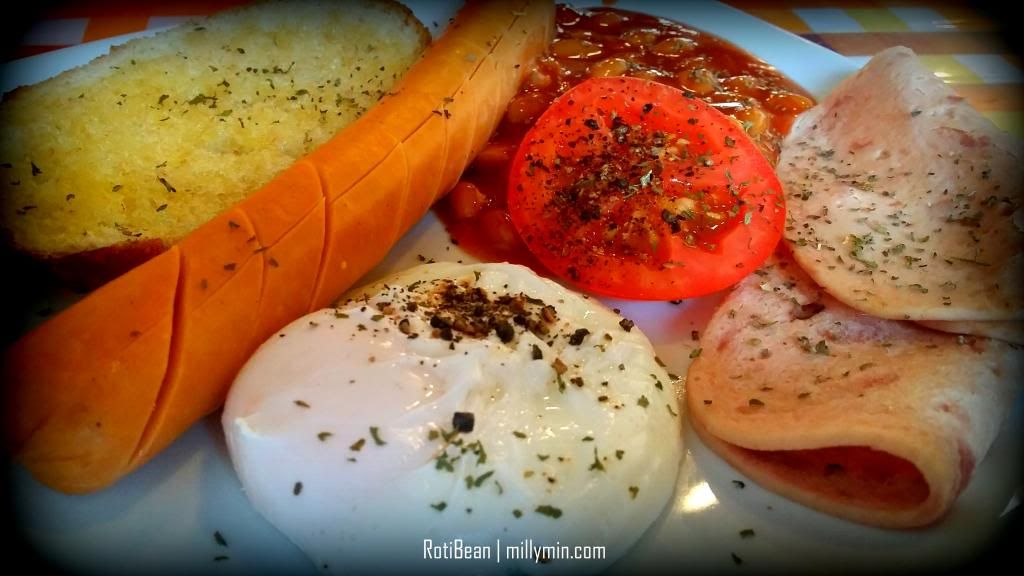 We then were served with a hot cups of RotiBean Signature SoyMilk (RM4.00). I like it as it is not sweet and taste pretty natural.
RotiBean Signature SoyMilk uses imported Canada Premium Grade Bean, NON-GMO Bean (non genetically modify organism), no artificial coloring, no preservative, no additional additives and no saccharin which is totally natural and healthy. On the other hand, RotiBean replaces brown sugar with gula melaka to sweeten the soymilk. Also, its creamier, slightly thicker and added with premium malt.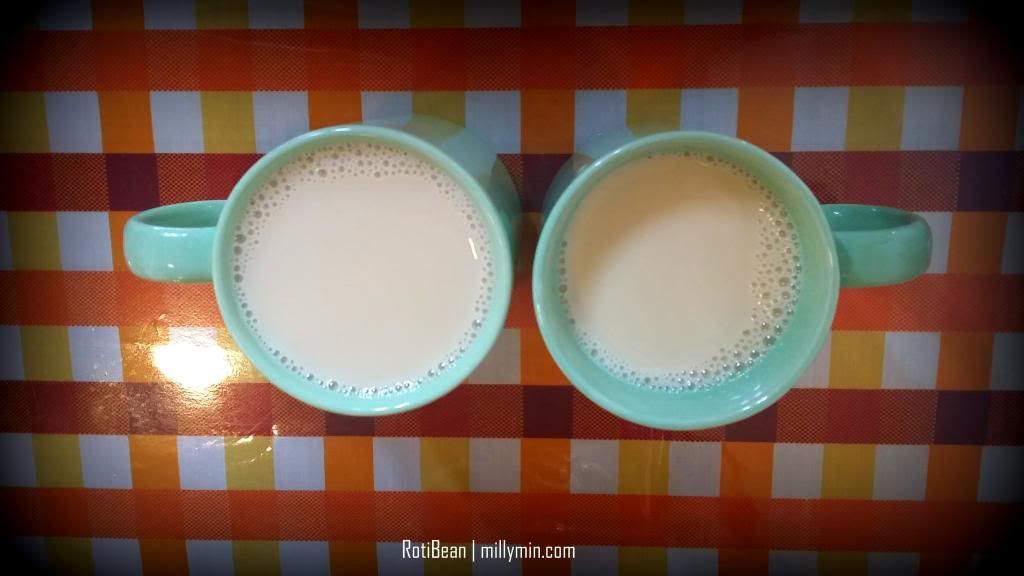 … and for me? I ordered Egg Benedict with Smoked Salmon (RM11). Oh well, I am a huge fan of salmon and the salmon served is very fresh. Awesome breakfast to kickstart the day!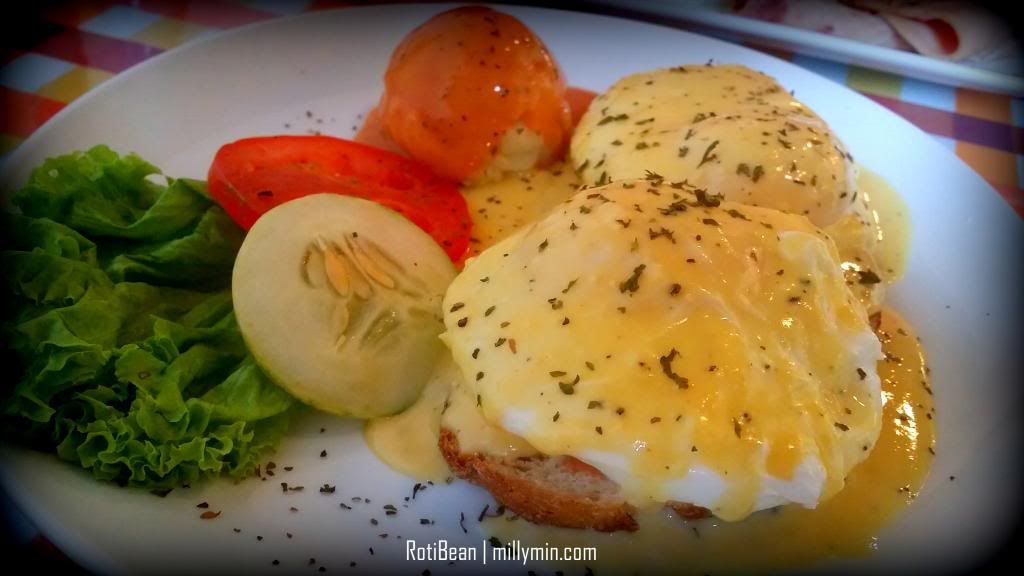 Since the mister would wanna have some coffee, we were introduced to Soy Coffee. The name itself sounded healthy 🙂 It is pretty rare to get those in other cafés and somewhat turned out to be a new option for coffee lovers out there. Its turns out to be pretty convenient for those who are having lactose intolerance, as Soy Coffee is served without milk. Looks foamy and best of all, it is made using RotiBean's Signature Soy Milk.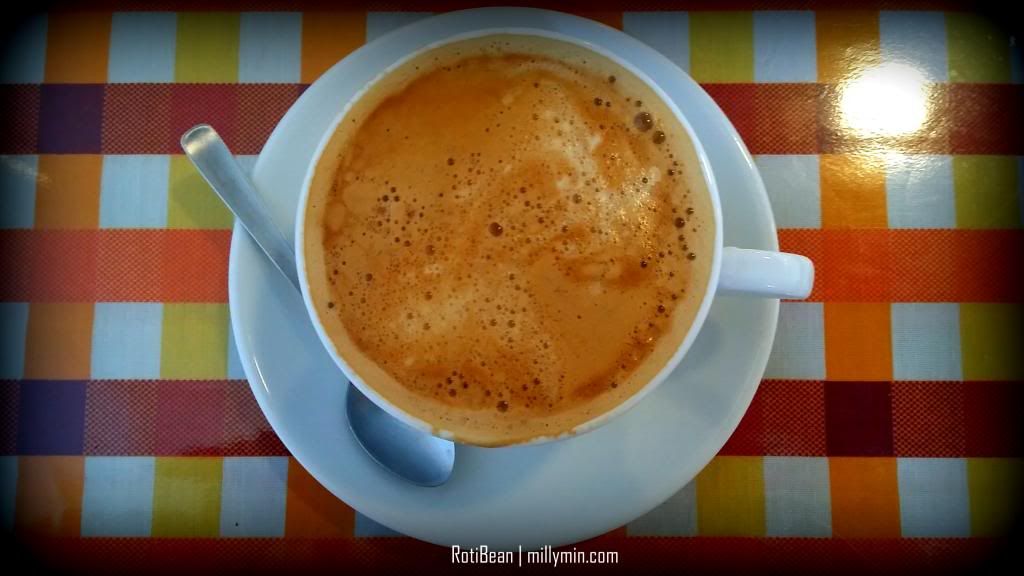 I came to know that RotiBean is now open at night. Hence, the menu would be different comparing to the one served in the day. Having to look at it, there are more variety! RotiBean's night menu (every Friday & Saturday night 6.00pm – 10.00pm, 9.30pm last call).
The night menu will mainly consists of Pizzas, Bruschetta and Mushroom Soup.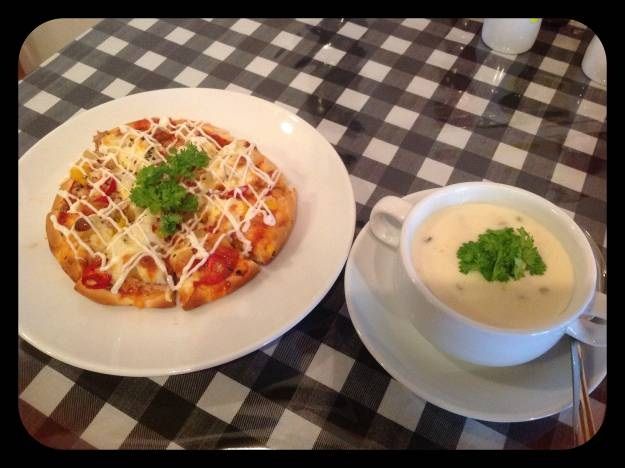 Salmon Pizza (RM14)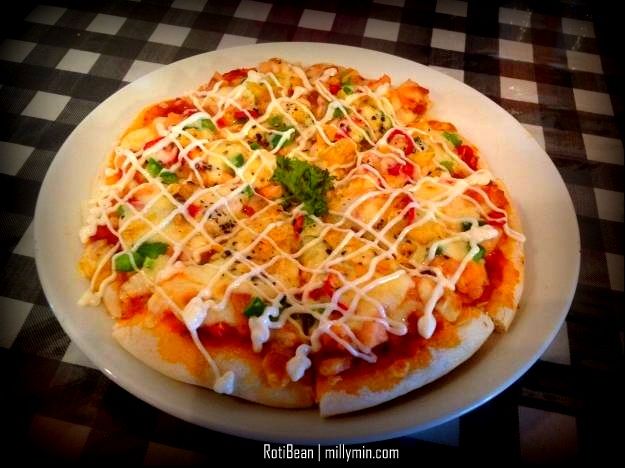 Sausage Pizza (RM13)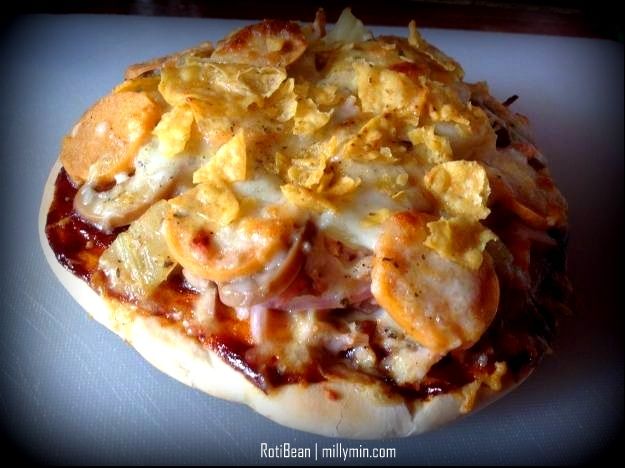 Mushroom Bruchetta (RM10) is good too! Well, can always have them when you chill with your friends at night 😉
Well, time to hunt this place down 🙂 Looks like now you have another place to chill when the sun goes down.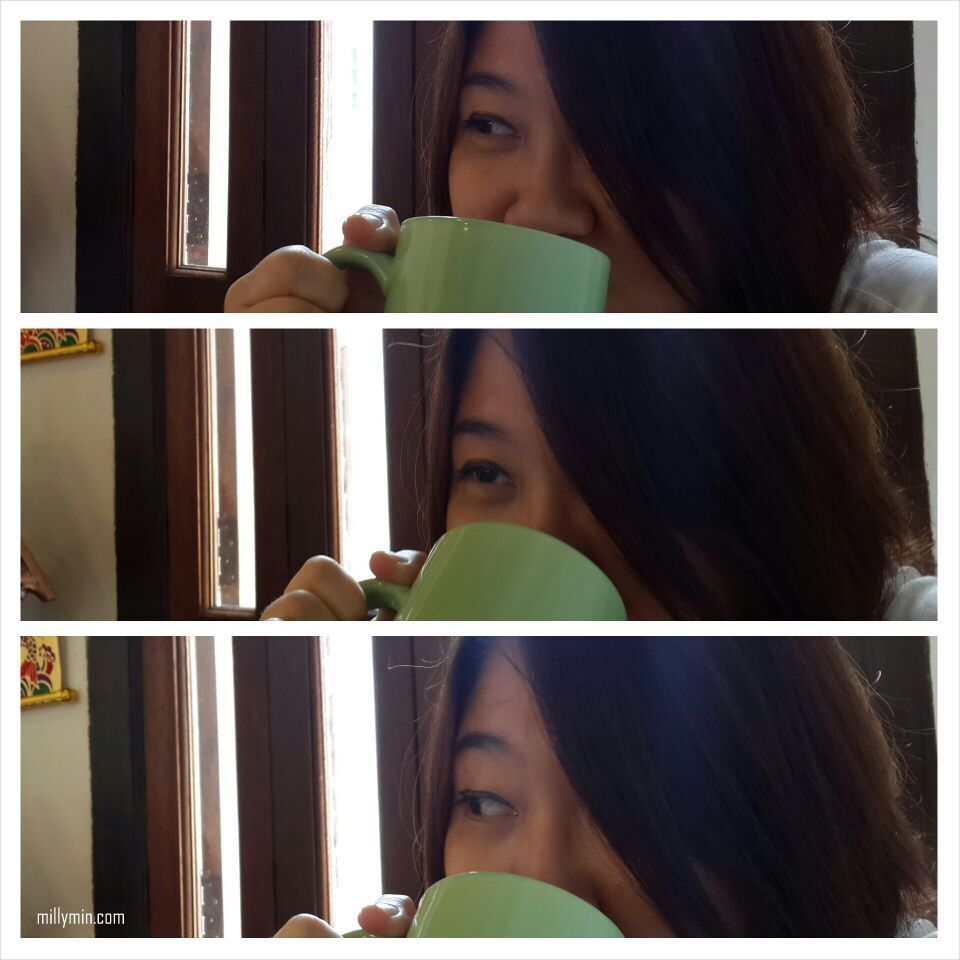 Add: 5, Lorong Chulia, 10200, Georgetown, Penang.
Contact Number: 604- 261 3719
Business Hours: 9am to 2:30pm daily (closed on Tuesday)
Friday – Sunday: 9.00 am – 2.30 pm & 6.00 pm – 10.00 pm