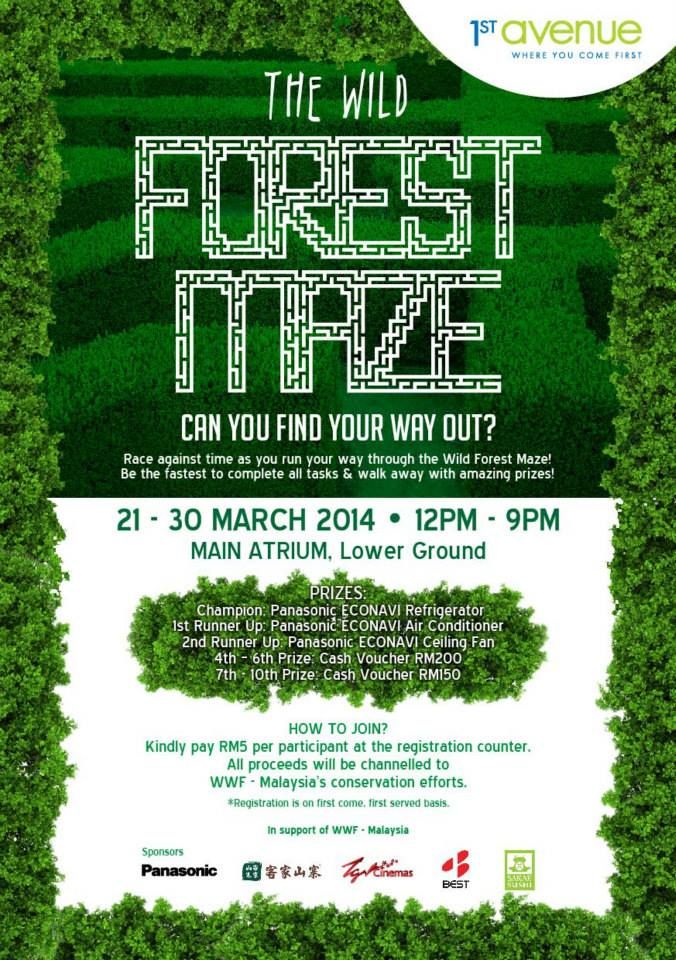 In support of WWF, the 1st Avenue Mall in Penang organizes The Wild Forest Maze from 21st to 30th March 2014 from 12pm-9pm in conjunction of the Earth Hour.
The booth is located at the main atrium, Lower Ground of 1st Avenue Mall in Penang. 
You just need to proceed with some simple steps to participate in the maze. You will first need to get yourself registered at the registration counter with a participation fee of RM5 per participant which all will be proceed to WWF Malaysia's conservation efforts.
You will then receive a tag with your name on it and collect 2 stamps in the shortest period of time to be in the running to win some attractive prizes!
Just a quick sneak peak on the prizes available:
Champion: Panasonic Refrigerator
1st Runner Up: Panasonic Air Conditioner
2nd Runner Up: Panasonic Ceiling Fan
4th- 6th Prize: Cash Voucher RM200
7th- 10th Prize: Cash Voucher RM150
They are the Forest Guardians who will help you if you somewhat got lost in the maze 🙂
I did not get lost just that I was playing Jane in the maze.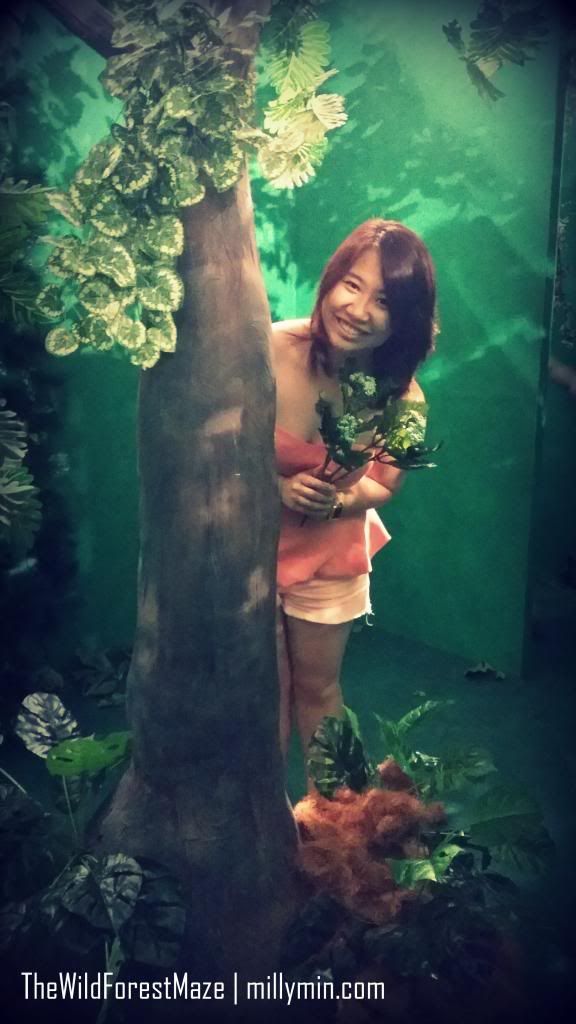 Then the angels joined me 😀
Speaking of the competition itself, all the participants need to do is just a few simple steps which all participants will be briefed before the game.
* Enter the maze
* Choose a key
* Find the correct lock and unlock it
* Grab the "treasure" in the box
* Look for the forest angel and answer a question.
* Correctly question answered will earn you 2 stamps and proceed to exit. If failed, return to the forest guardian to get 1 stamp.
The above mentioned steps need to be done in the shortest duration possible.
… and I … and I … oh well, nobody will be able to beat my clocked time; 9 minutes and 24 seconds! Well, well. I was urmm, busy taking photos with the angels 😛
The WWF plushies! Yup, its available at the booth and its time to save some some endangered species 😀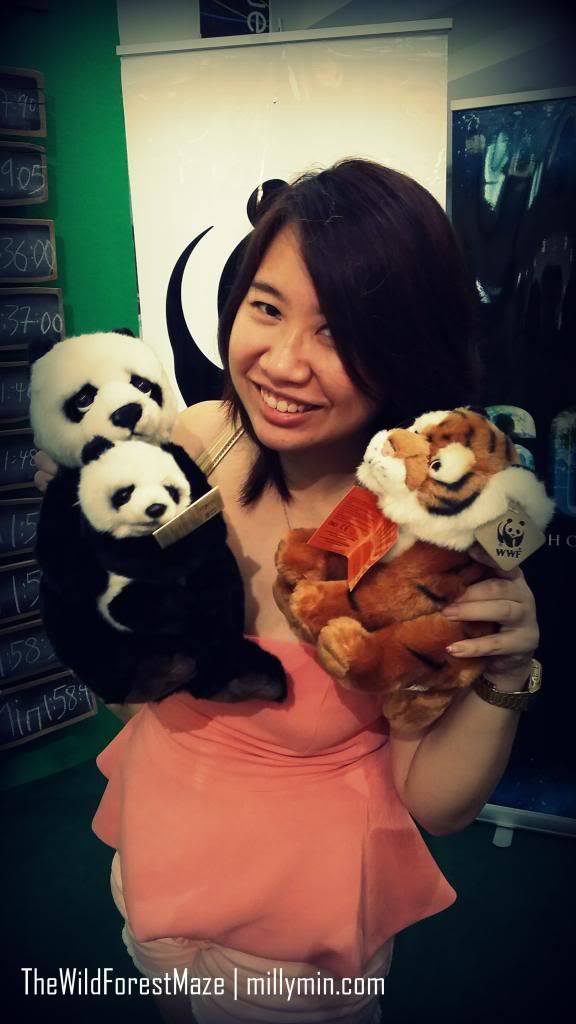 … and we hereby pledge to Save The Mother Earth by supporting Earth Hour on 29th March 2014 (Saturday) from 8.30pm- 9.30pm.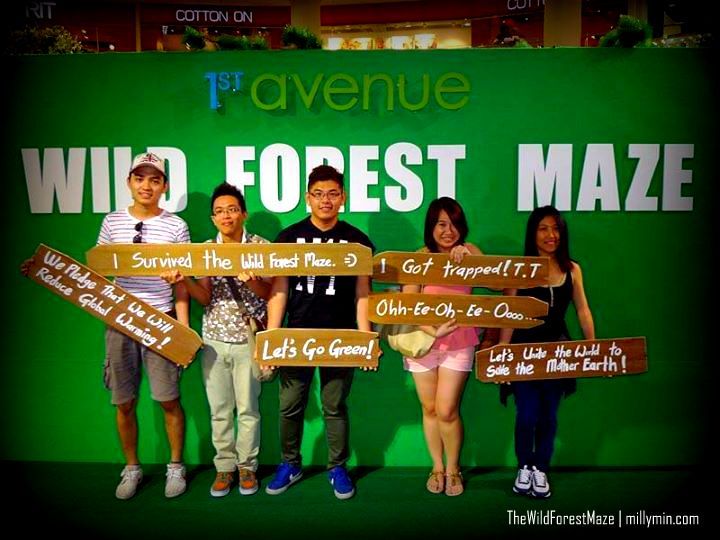 Switch off all the lights for Earth Hour. You can participate in The Wild Forest Maze which glows in the dark! Yes, the glow in the dark maze is available only on March 29th, 2014 at 8.30pm! Get your self registered and join the fun!
Let's join the million people around this globe to switch off the lights for an hour on March 29th, 2014 at 8.30pm to raise awareness for the planet!