#InvitedPost
Please allow Resort World Sentosa Singapore present to you ; LightSeeker. All thanks to Resort World Sentosa for the invitation to watch one of the latest musical, an original production of RWS. The songs were very well composed by Dick Lee.
(Photo above is credit from RWS)
Being me, I enjoyed it very much. From the acting to the singing! They are all so talented. There were one part which amazed me so much where the casts were swinging above our heads! Yes! For the first time, I am seeing "tarzans" swinging!
This time, I managed to catch up with Vivienne Carlyle as Usha, one of the casts in LightSeeker who plays as the evil witch! But hey, she is friendly in reality! Look, she took a picture with me 😛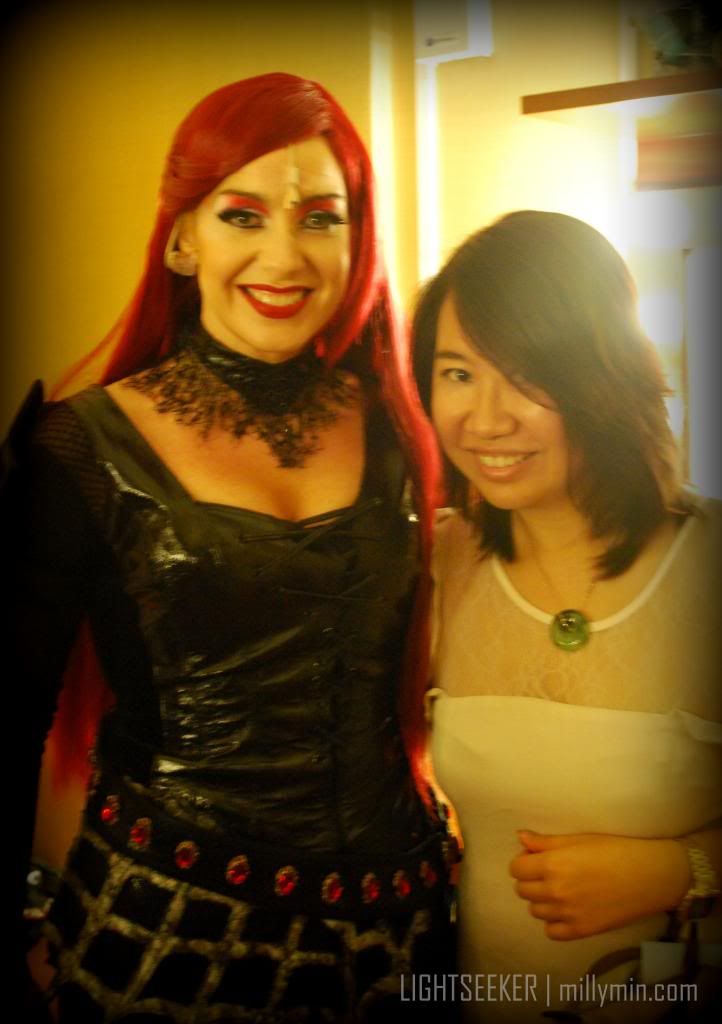 … and so, i asked for her permission if I can borrow her "turkey cloak" and she said yes!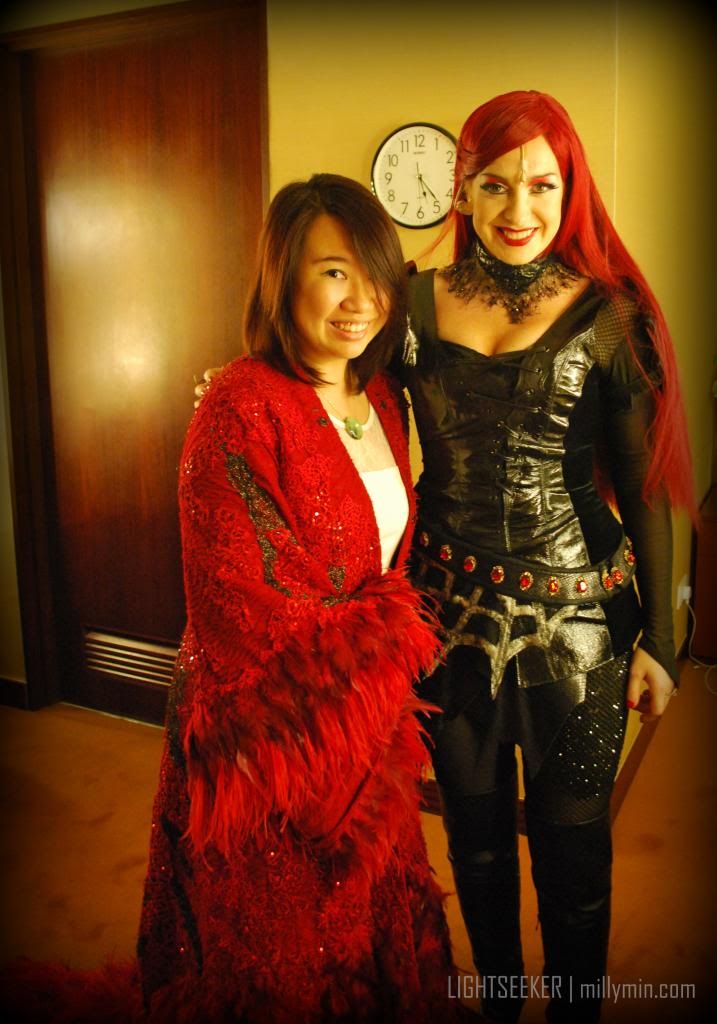 Here is where all the rehearsals took place. The casts get to swing from one corner to another.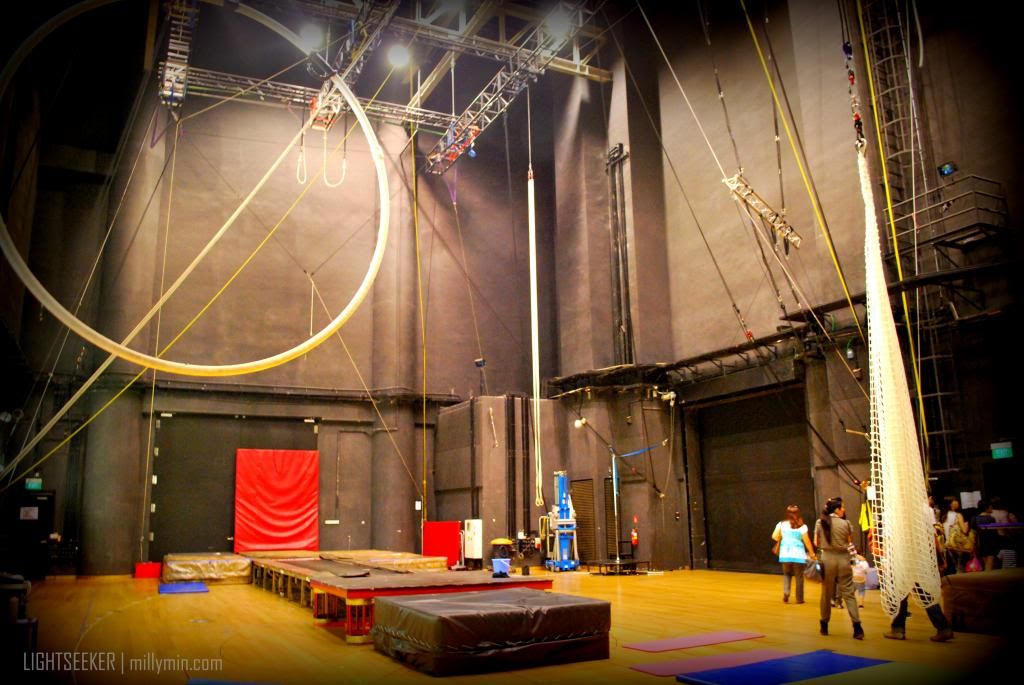 The backdrop was amazing! Those shiny, reflective piece are hand-made by the crew. They are made of plastic material but when you look at it from far, it simply looks like pieces of glass.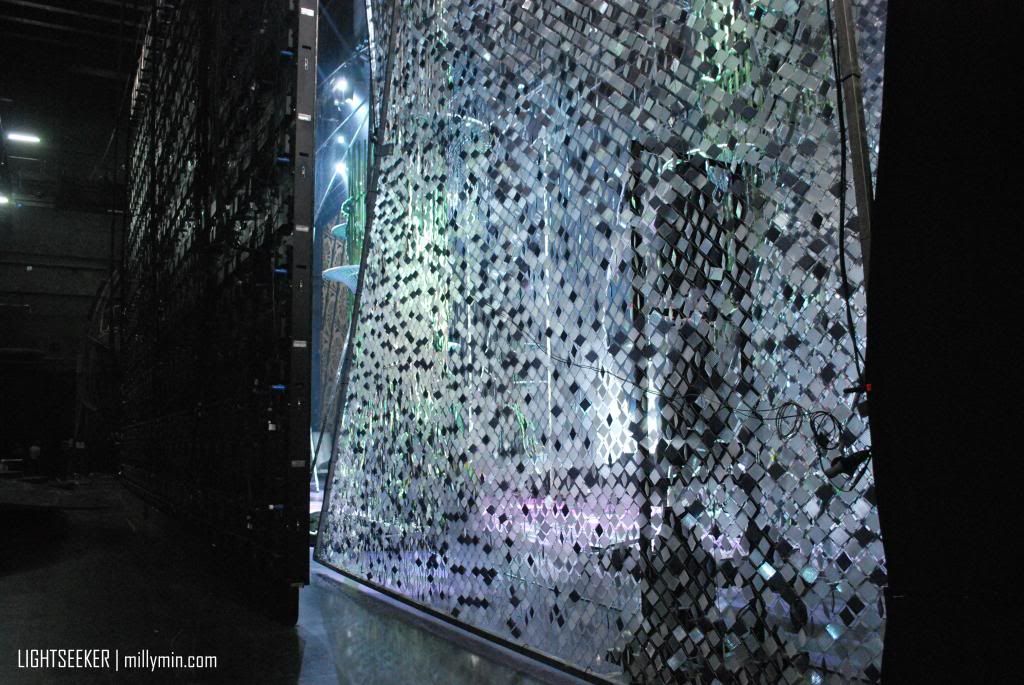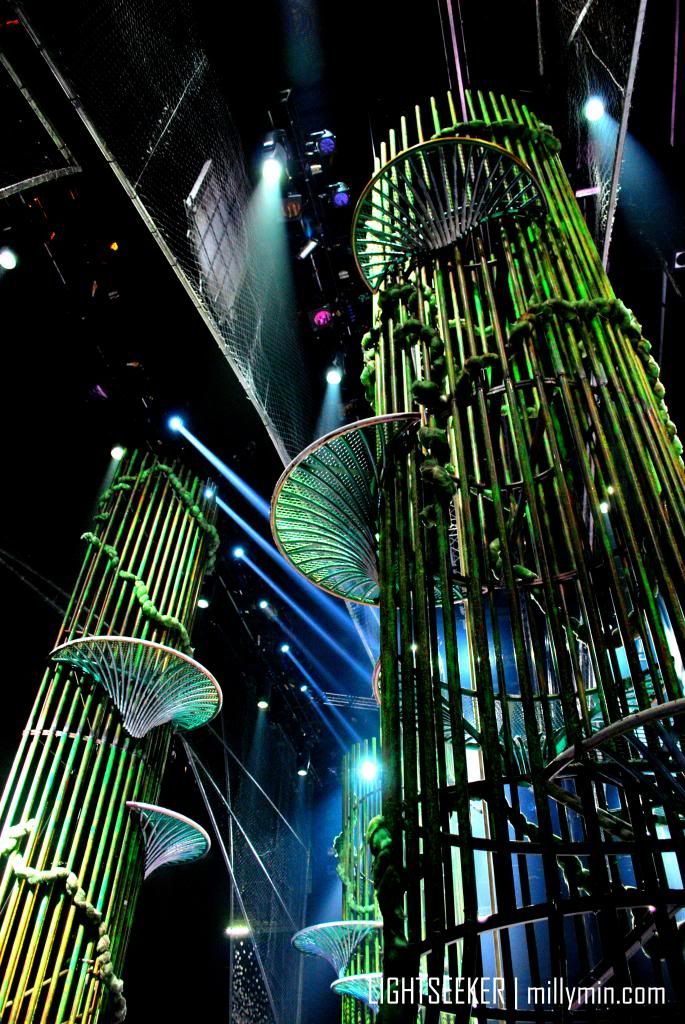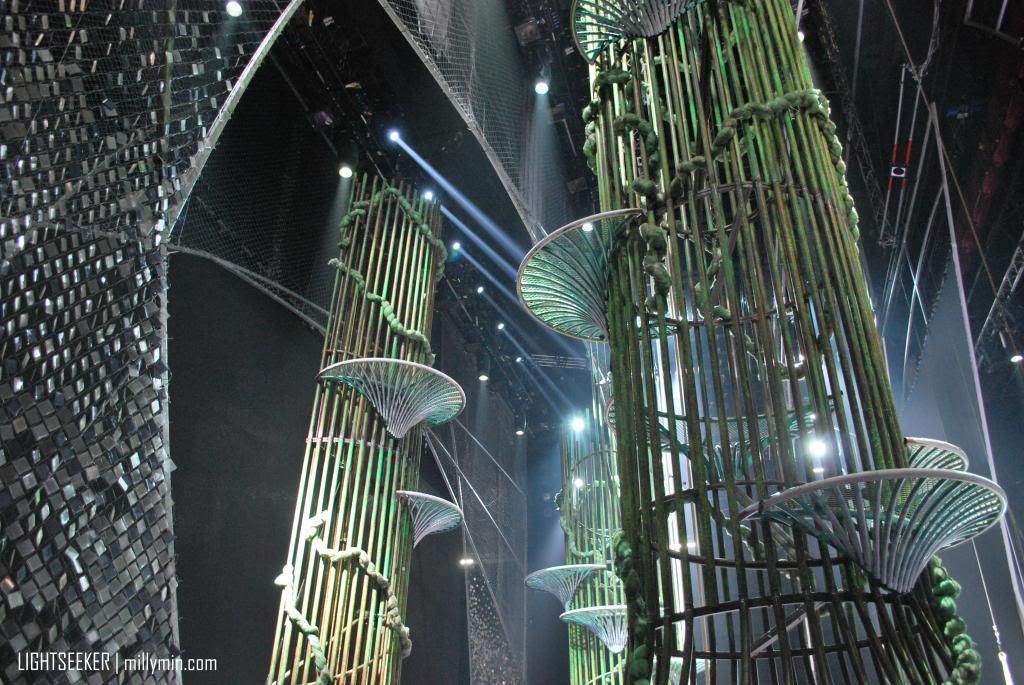 It was a great visit. Not just I got to watch the musical but I was also given a chance to visit the back stage!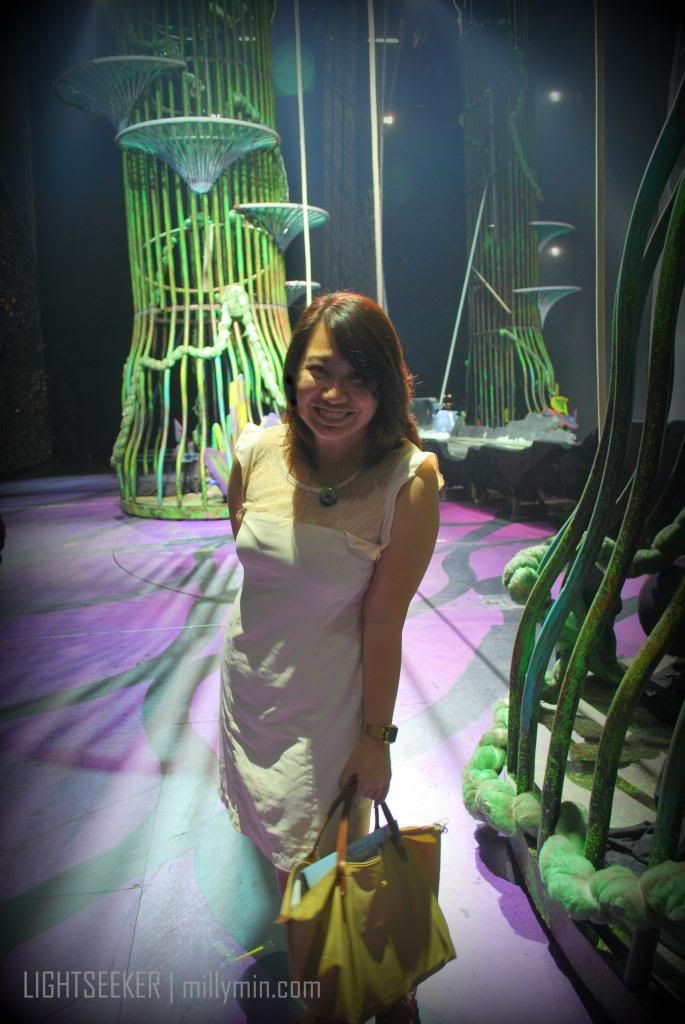 This is how they practice for the 2-hour musical. Not exactly 2-hour musical theater as there were a 20 minutes interval.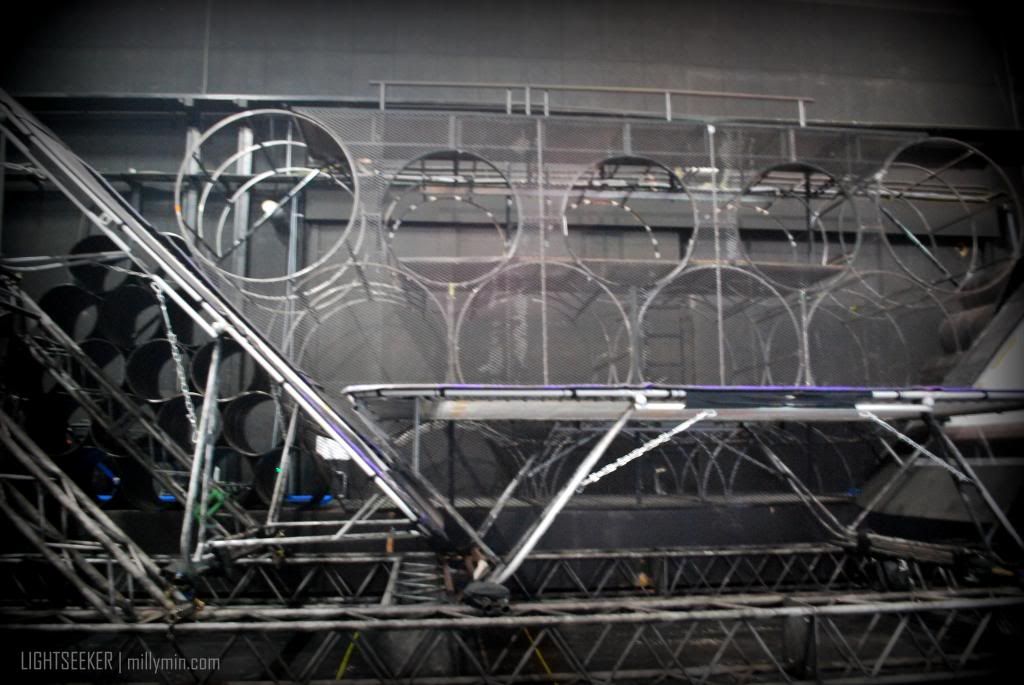 It was some other "cast". It gave me a shock too so I thought I should do the same to you 🙂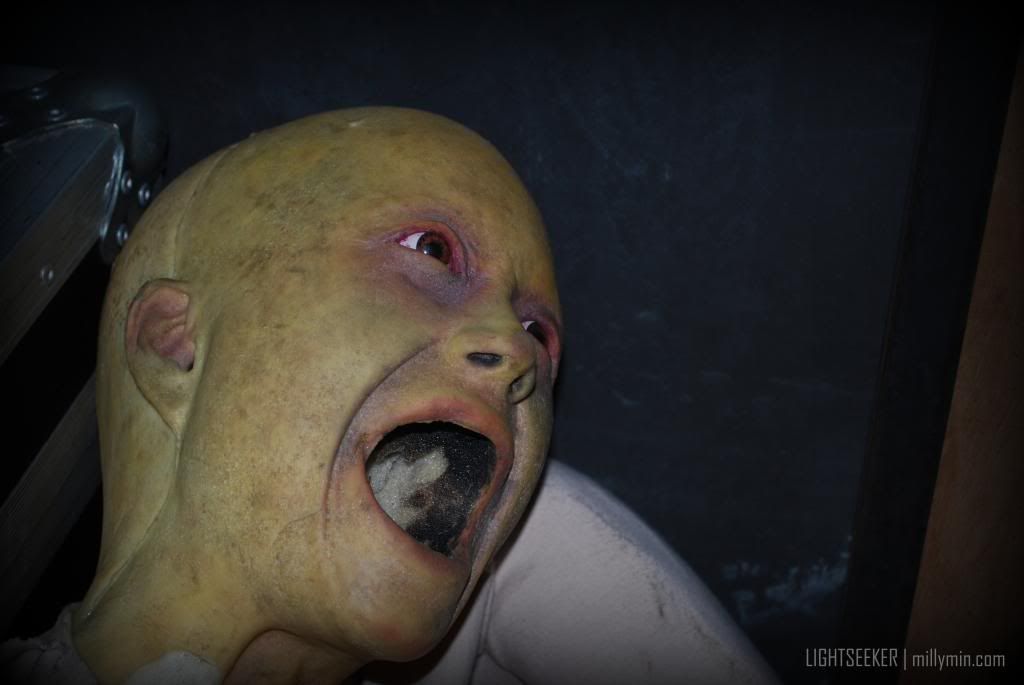 Managed to check out the "behind the scenes". The 2-hour musical is a whole load of effort from the customized costumes to hairdo to the many, many rehearsals!
Those belongs to the casts. They were properly hung and labelled.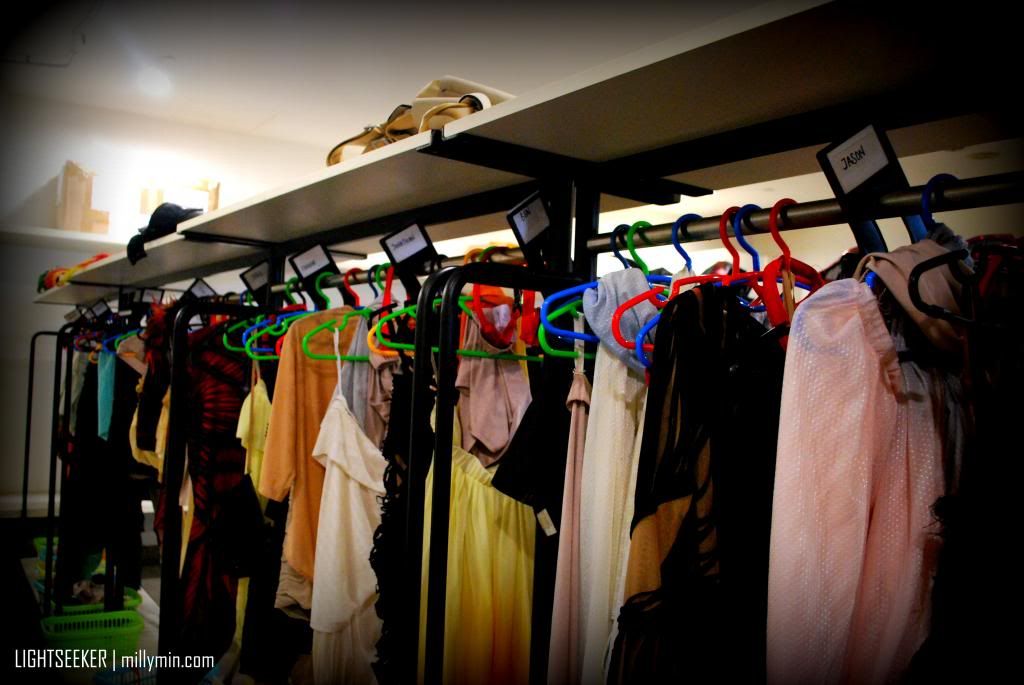 … and so, this was where the casts swings across the audiences' heads!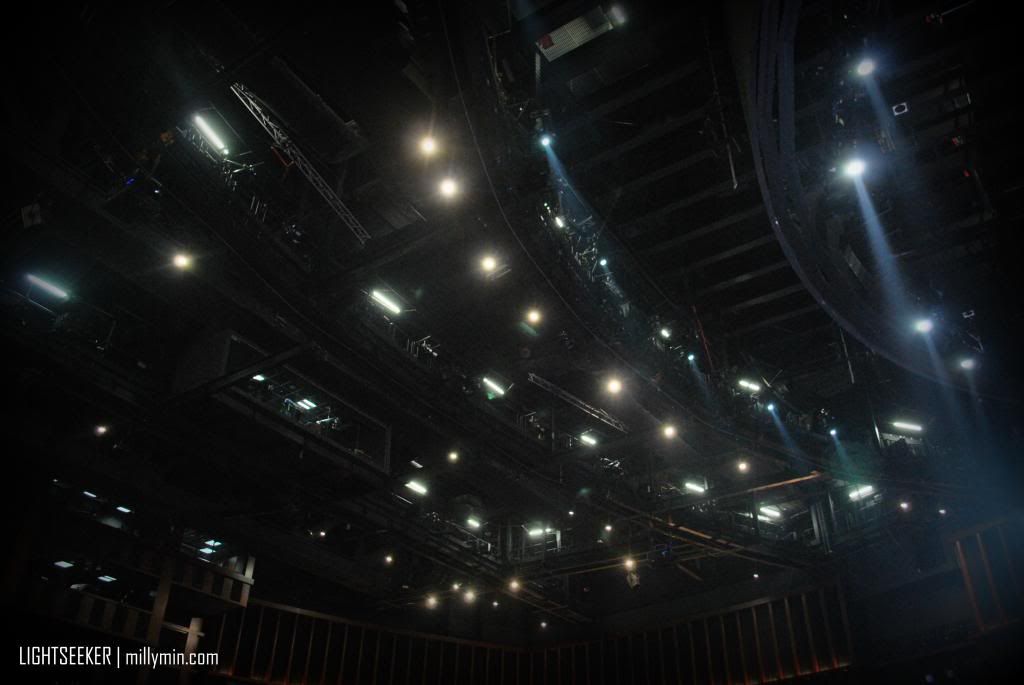 The spectacular stage!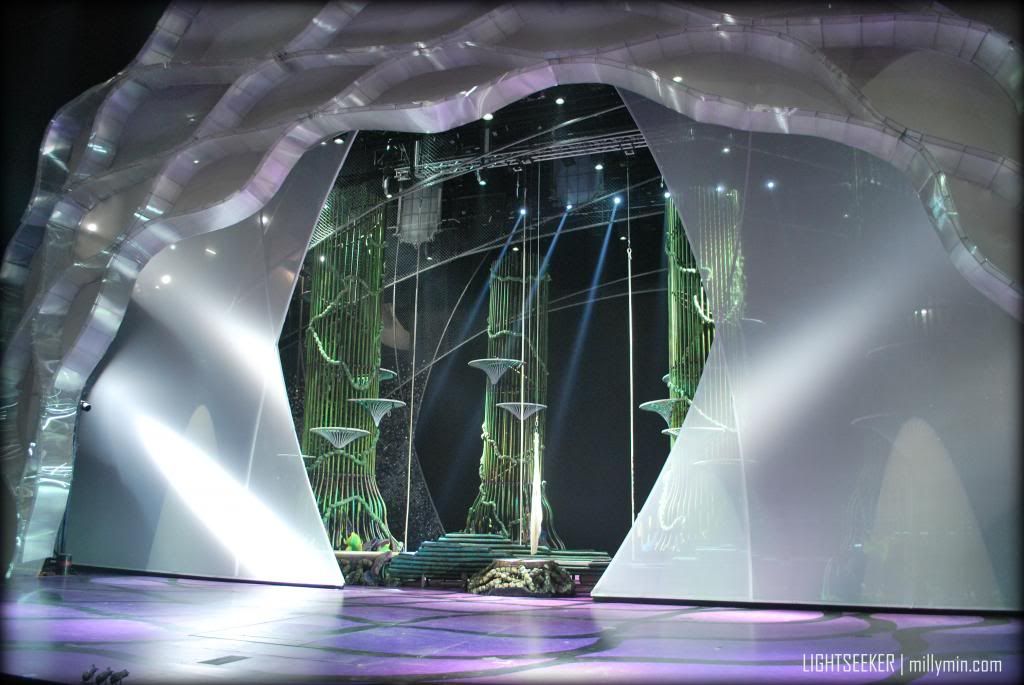 The musical will end on 23 March 2014, and there is a 50% discount for ALL students. Just present your student pass upon purchase, and it is applicable for all local and overseas student passes. This offer applies to Cat 1 and Cat 3 tickets only.