#InvitedPost
See who is standing right before my eyes! Yes, its Sonia and Joakim from 98.7fm The Wake Up Call. You might hear them on air when you are driving to work but I'll be with them literally in the air!
Fly at ease, first, ease the tummy! Yes, I know you know what I mean 🙂 This time, it would be a different way of food tasting for me. I usually sit in a restaurant and having my feet on the ground but this round, I am feasting at about 30'000 feet above sea level. Oh, yes! There is always a first time for everything.
Buckle up, buddie!

AirAsia QZ flights presents, Nasi Kuning Manado. Available only on flights to Indonesia.
Looks yummy aye?! Well, Nasi Kuning Manado is a popular dish from Sulawesi served with Nasi Kuning, Cakalang, Beef & Potato Stew and Sambal Bajak. It ain't that spicy. It was served in the aluminium packaging and it was served hot.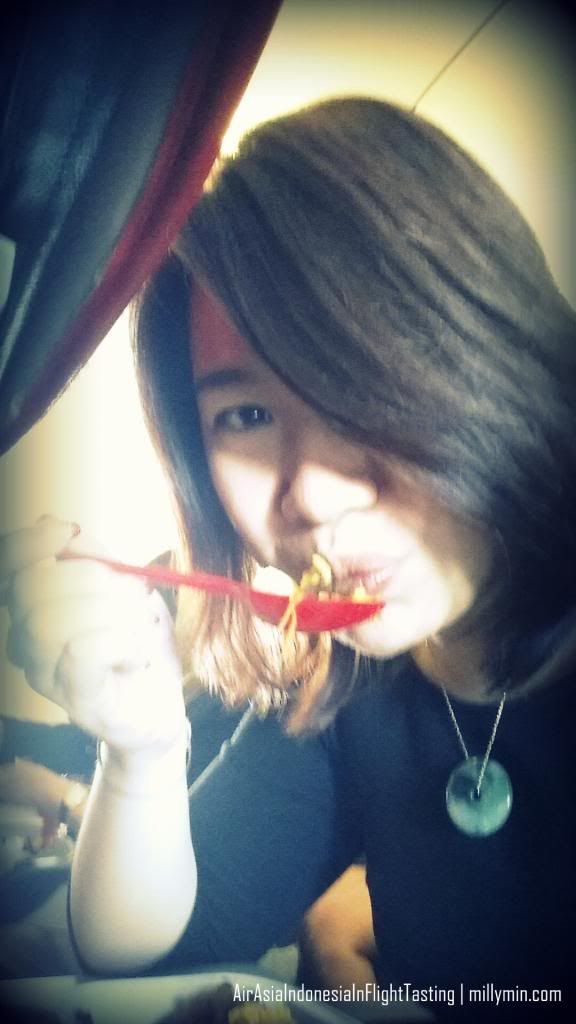 Yes, its good! Its good! I love the taste of the beef and potato stew, They were cut into cubes and it goes pretty well with the Nasi Kuning!
So, if you are flying any AirAsia Indonesia's flight, remember to pre-book your meals online for savings up to 20%!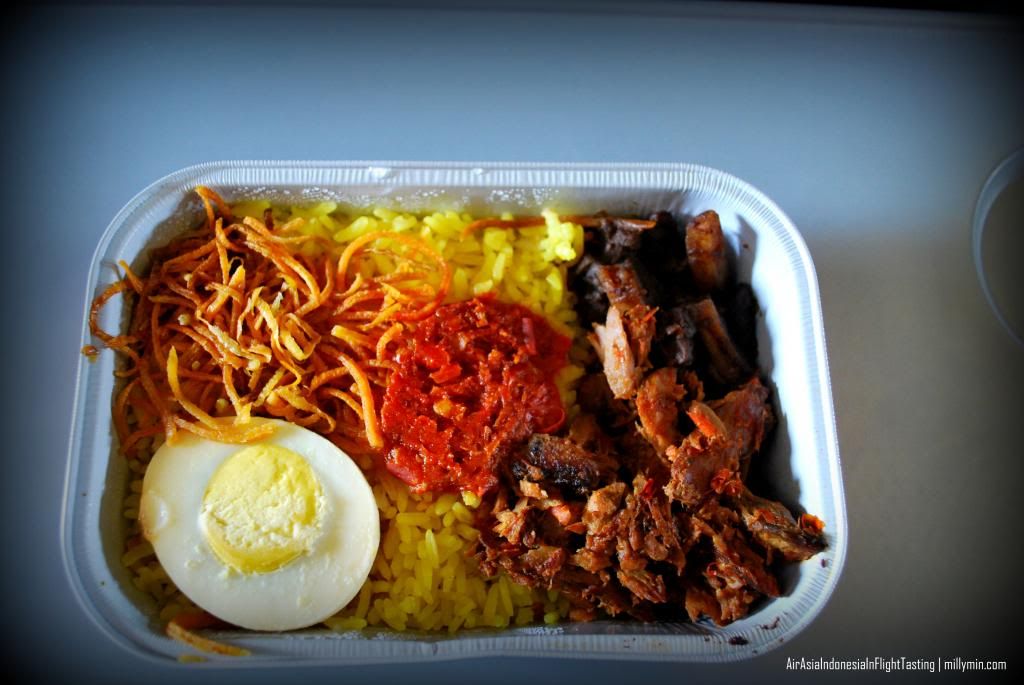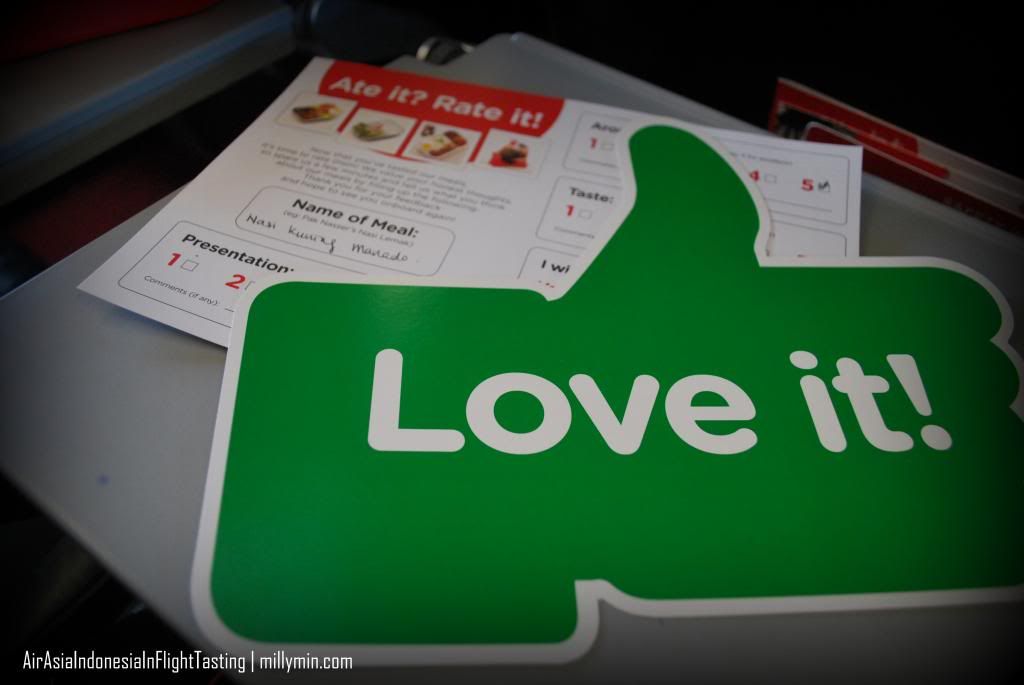 On the other hand, everyone else who boarded the same flight gets a Chicken Mayo Apple Sandwich each. See, what happens when the passengers are well fed. They hibernate 🙂
When everyone is asleep, nobody plays with me 🙁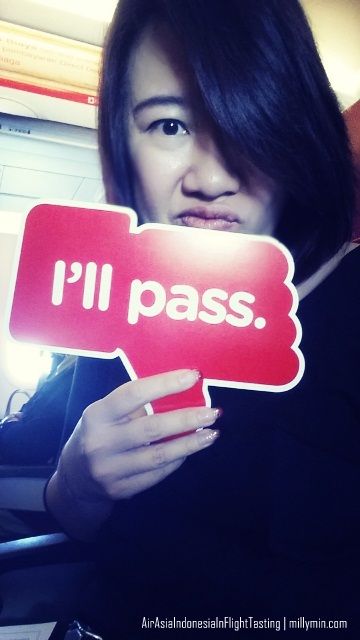 Last but not least, thank you AirAsia for the incredible in-flight food tasting experience!