Lets welcome the Ramadhan with a bang! instead of spending all day cooking preparing for break fast, i would recon to head off to Starz Diner. Well, they have a variety of local cuisine.
For the month of July, Hard Rock Hotel Penang has prepared Bintang Rock Buffet and Rock Platter for the Ramadhan month. For the first time, i fasted. My good friend, Aida, urges me to fast since three years back when we got to know each other. Funny thing is regardless how much she pushes me, it doesn't seem to work. I don't know why. Lol! Anyway, this year I decided to surprise her. All i can tell is its not easy to do so for the first few days. But when it comes to Buka Puasa (break fast), i got so excited,totally.
For the variety of the glorious food served at Starz Diner, i decided to be there on time otherwise i will be stucked in the jam.
Roti Benggali!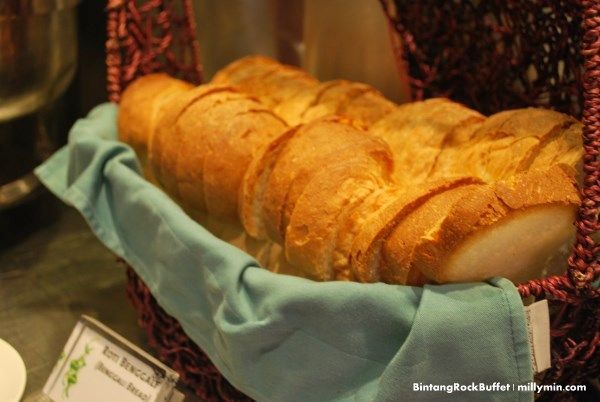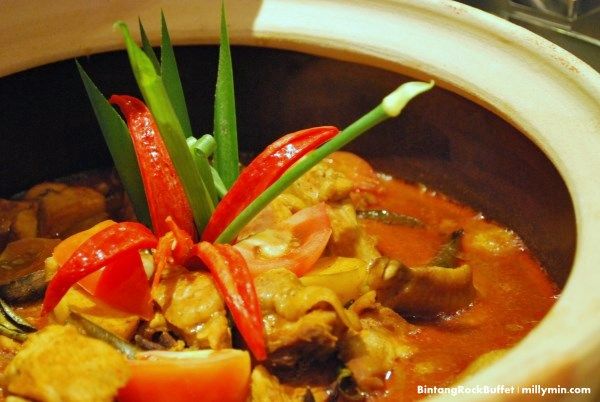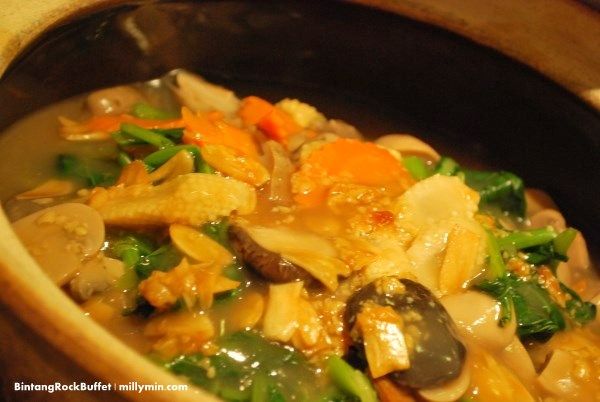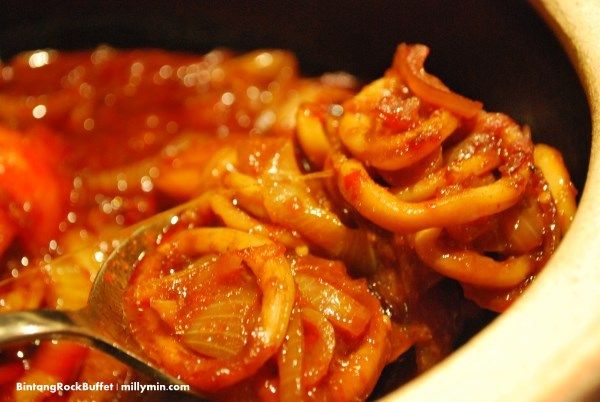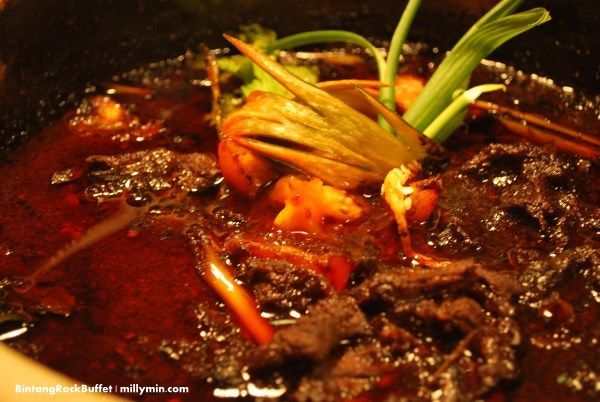 The variety of local cuisine with free-flow of Soya Cincau and Sirap Limau. My personal favourite would be the sirap limau cuz the sourish of the lime overwhelm the boring sweet syrup. It tastes simply awesome! I hate it when my drinks are too sweet.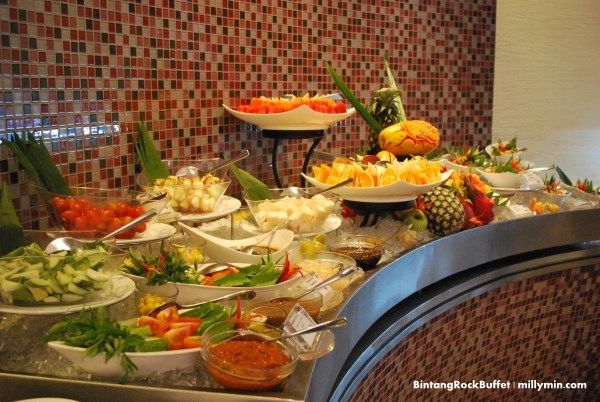 Variety of Kerabu are served as well.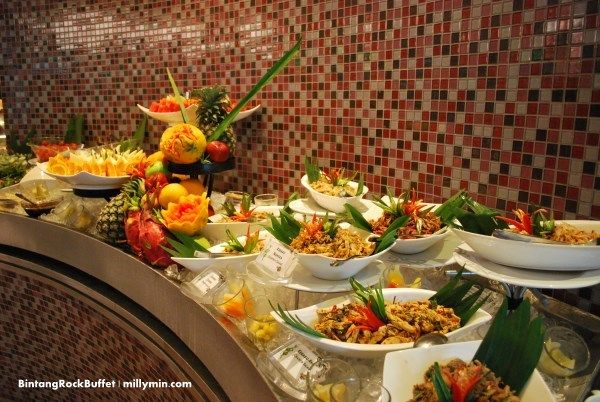 Ice-cream readily scooped, with strawberry, chocolate and vanilla flavour.
Keropok! My all time favourite!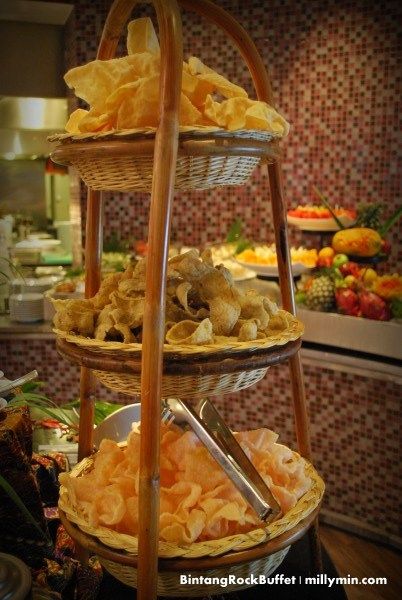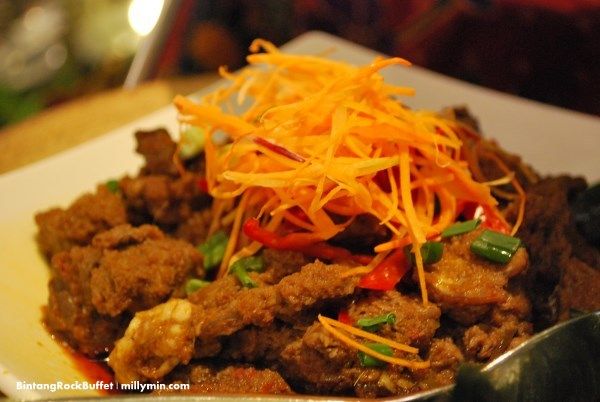 Dessert would be the part I love most!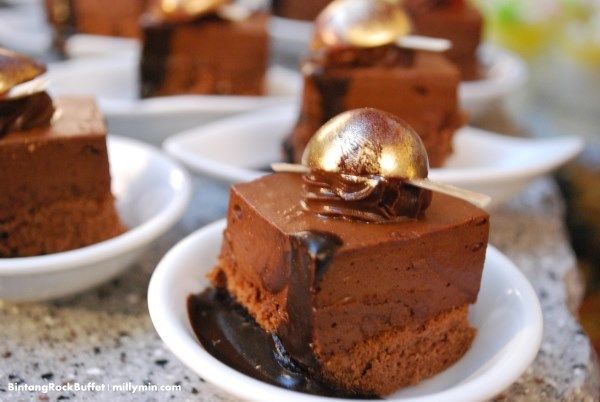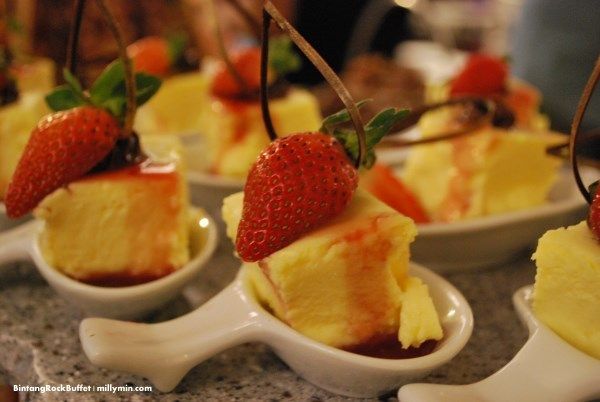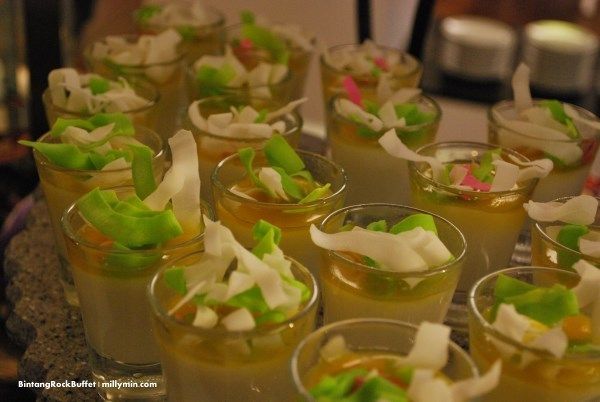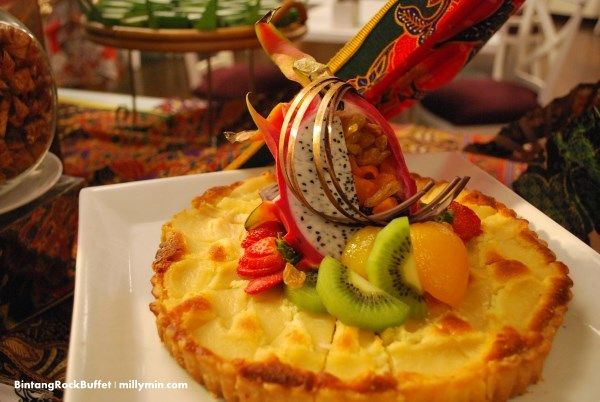 with buah kurma and Malay's kuih-muih served!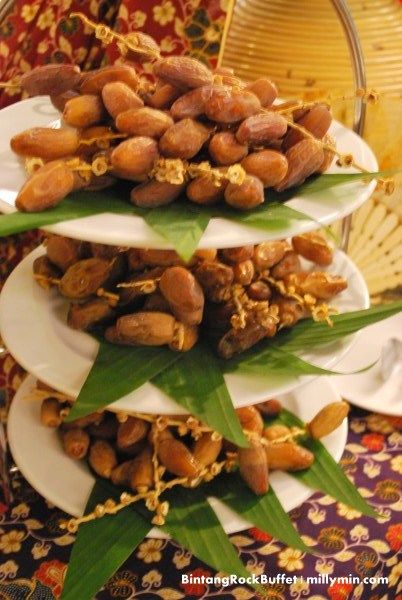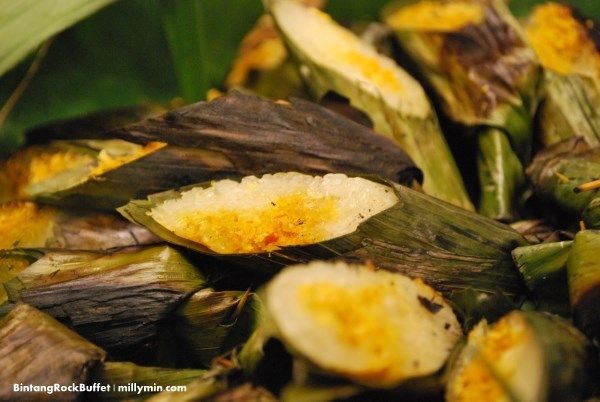 Ais kacang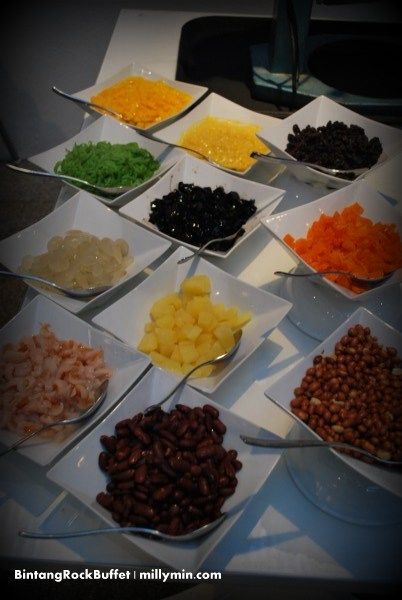 Local Penang famous for assam laksa!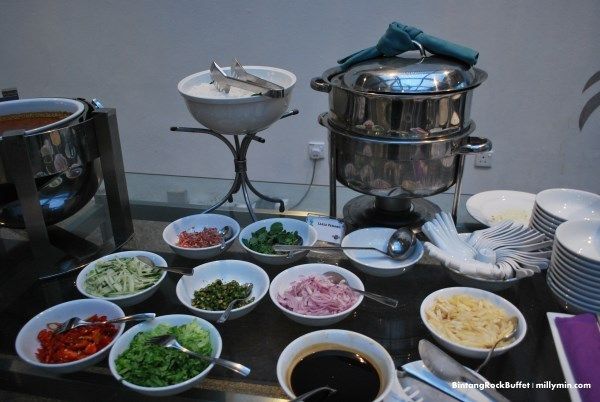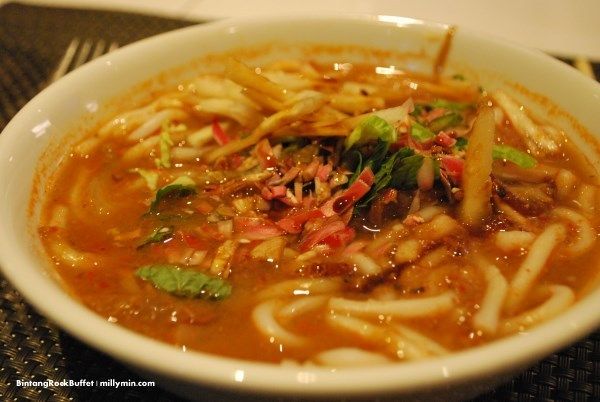 Favourable chicken and beef satay.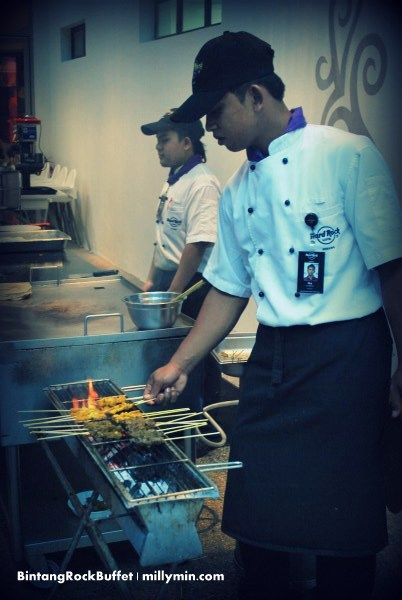 Like I always do, I love the ambiance of the place.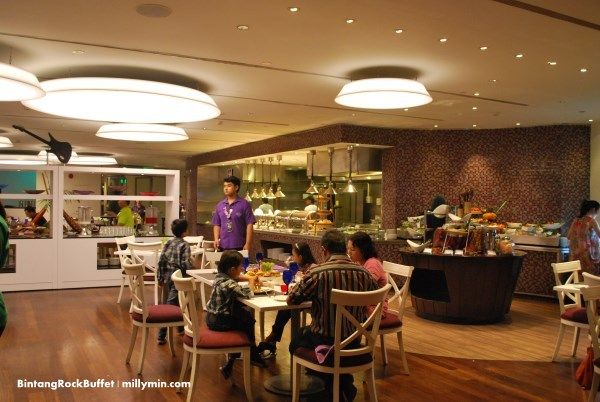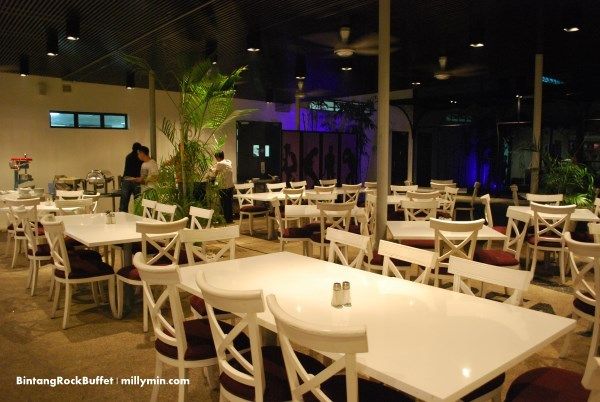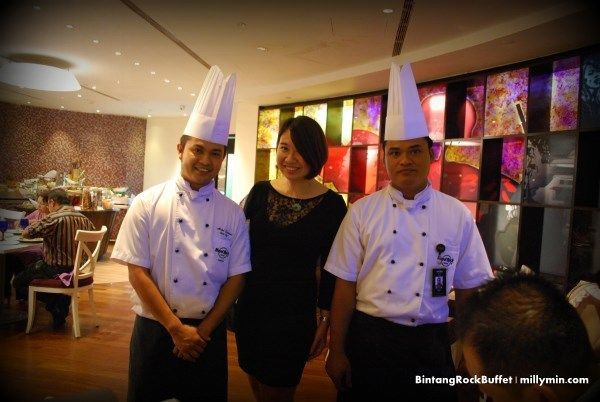 BINTANG ROCK BUFFET
Duration: 9 July 2013 – 9 August 2013
Time: 6.30pm – 10.30pm
Price: RM 68++ [Adult] , RM 34++ [Children 4-12 years old]
* with complementary local beverage
If buffet is too heavy for you, you can opt for the Rock Platter!
The Rock Platter serves for two pax but it still a huge portion to me even though its a serving for two. The mouth-watering platter is priced at RM120++ for two persons.
… and its the dessert i am craving for which is the Mini Apple Cobbler with Vanilla Ice-Cream or the Mini Brownie with Vanilla Ice-Cream!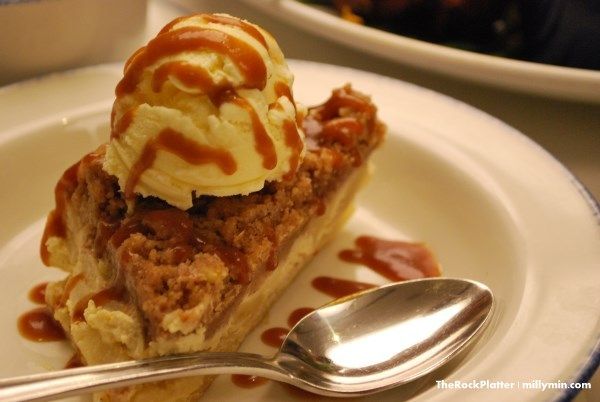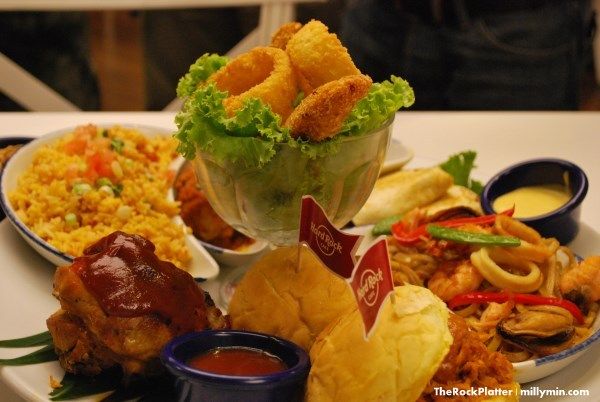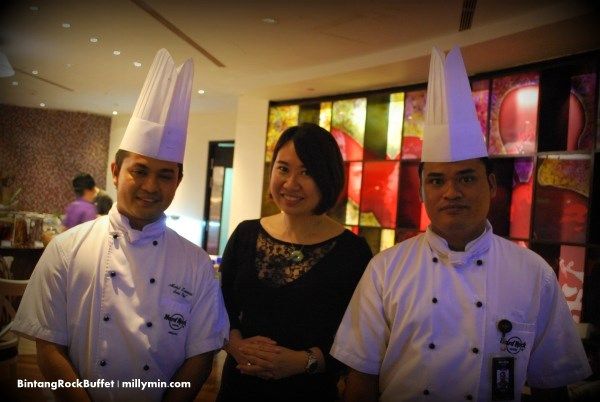 This oh-so-fehmes gigantic Rock Platter is serves at the Hard Rock Cafe includes appetizer, main course, beverages and dessert. There are two sets of Rock Platter served.
It will be available from:
10 July to 7 August 2013.
From 11.30am – 10.30pm
Venue: Hard Rock Cafe, Penang
EARLY BIRD BREAKFAST
You can do Sahur breakfast at Hard Rock Hotel too. Well, it starts from 4.30pm to 5.30pm at Starz Diner. This would be a mini breakfast buffet for the early birds!
10 July to 7 August 2013.
Price: RM25++ [Adult] , RM12.50++ [4-12 years old]
So to all my Muslim friends out there, happy fasting! And remember this, I'm with you this Ramadhan! Buzz me you wanna Buka Puasa together yo! Lets make this fasting month a rawking one.
As a reminder, please bear in mind and remember to place your reservations by calling +604-8811711 or email info.penang@hardrockhotels.net