Well, if you are reading this, no this is not a backdated post hence you are still in time for Thai Festival 2013! Yup, its all happening right now at Penang Time Square's carpark. I actually just got back and am so freakin' bloated now! Its just like Little Thailand in Penang. It ranges from handicrafts to food. Can you imagine?
I arrived at about 6pm, with people flooding the stage.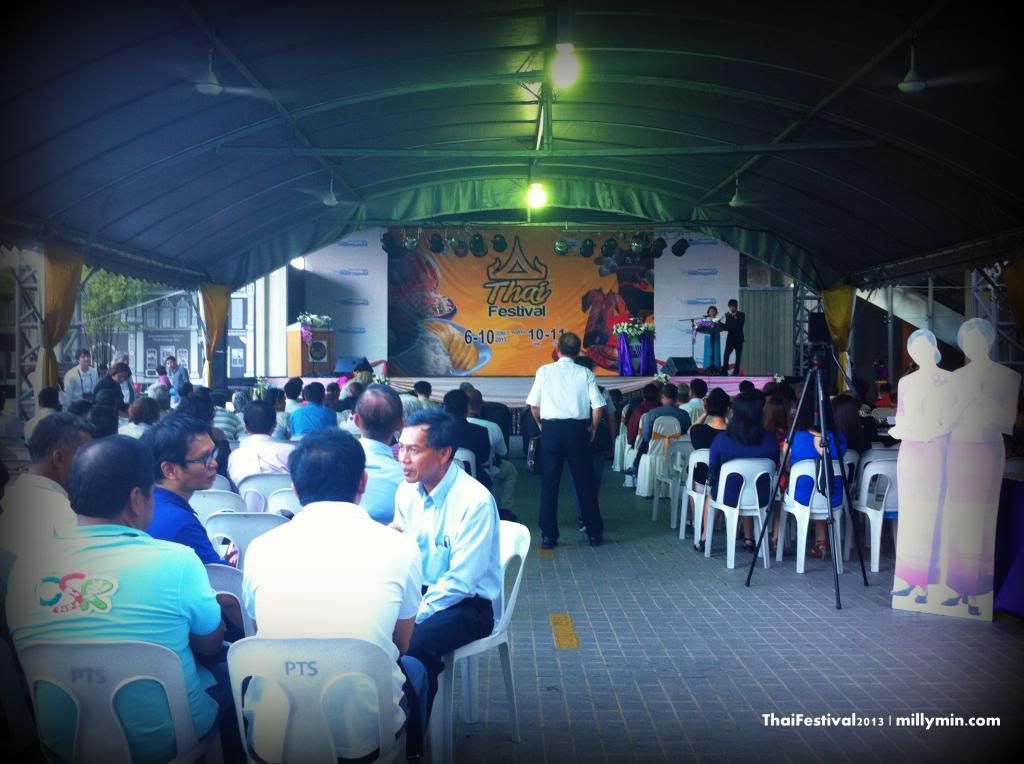 The arrival of CM Lim Guan Eng.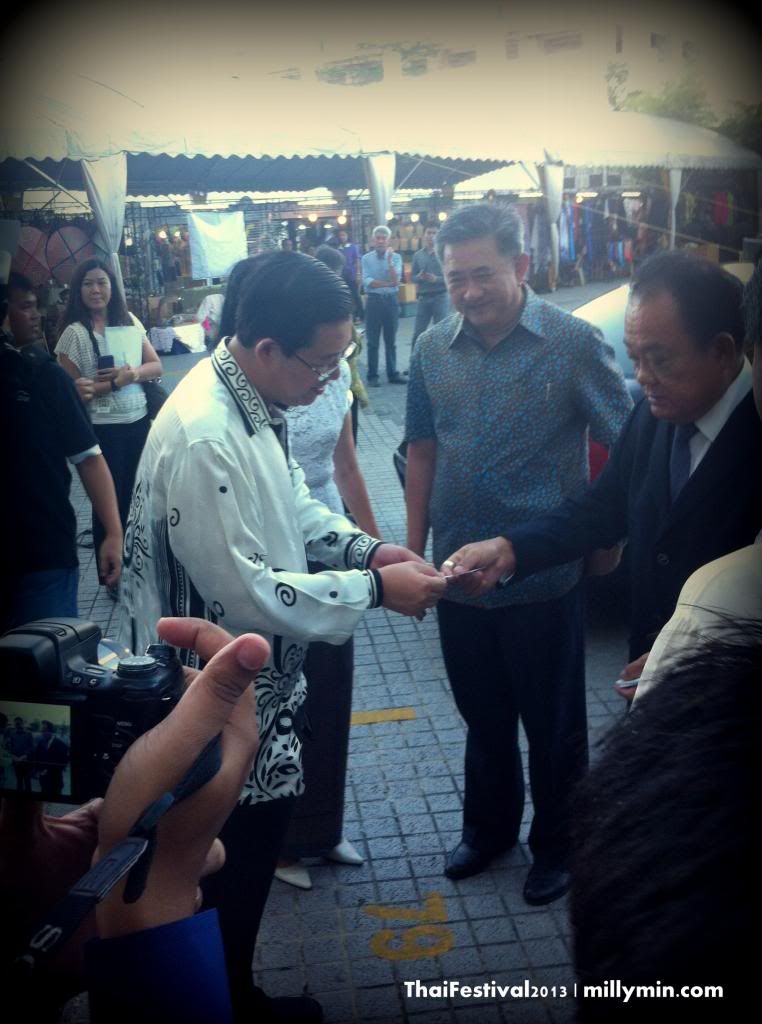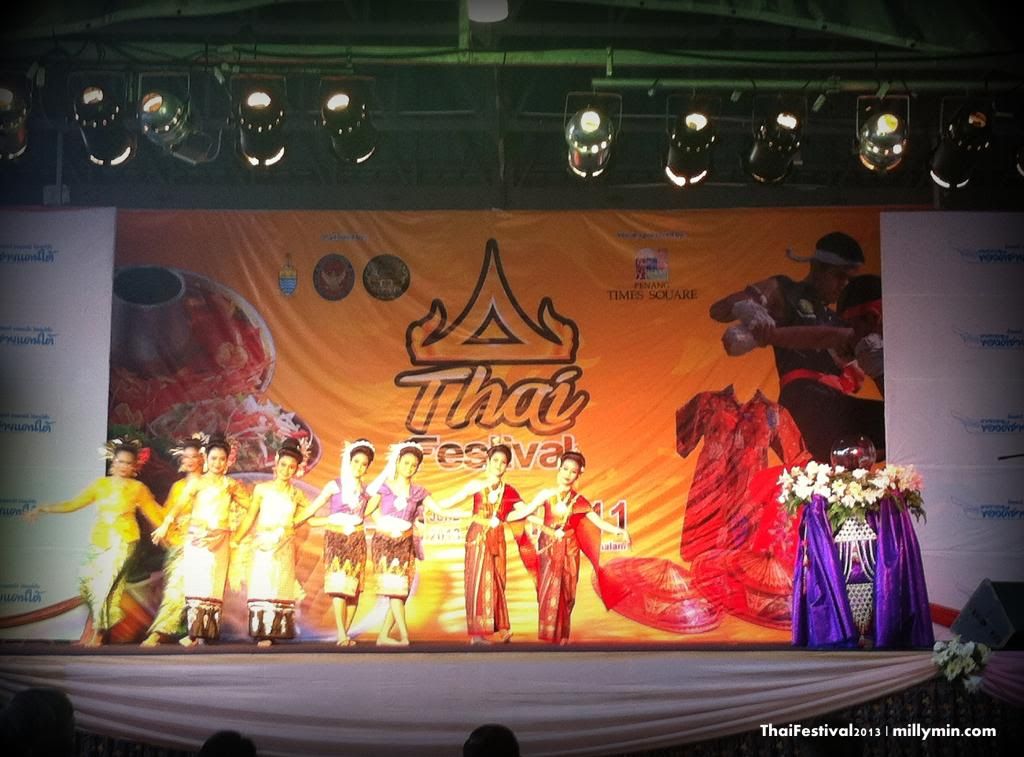 … with CM Lim Guan Eng giving an opening speech

We then left the stage to visit the stalls and here comes all the Thai delicacies under one roof.

This lady here is making Ikan Bukus, its like deep fried otak-otak and I feel in love with it on my first bite. Really! Its very nice! So please don't miss this out. Three more days for you to drop by and try the food available.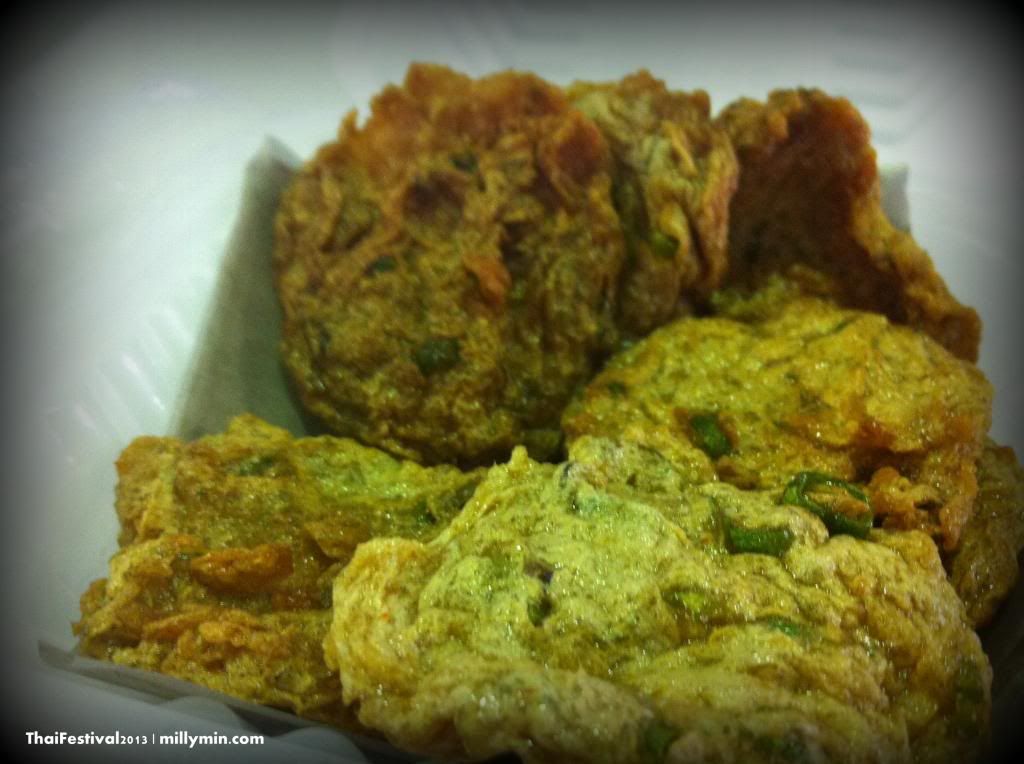 Yea, I was with my sis, acting tourist all. (=.=!!)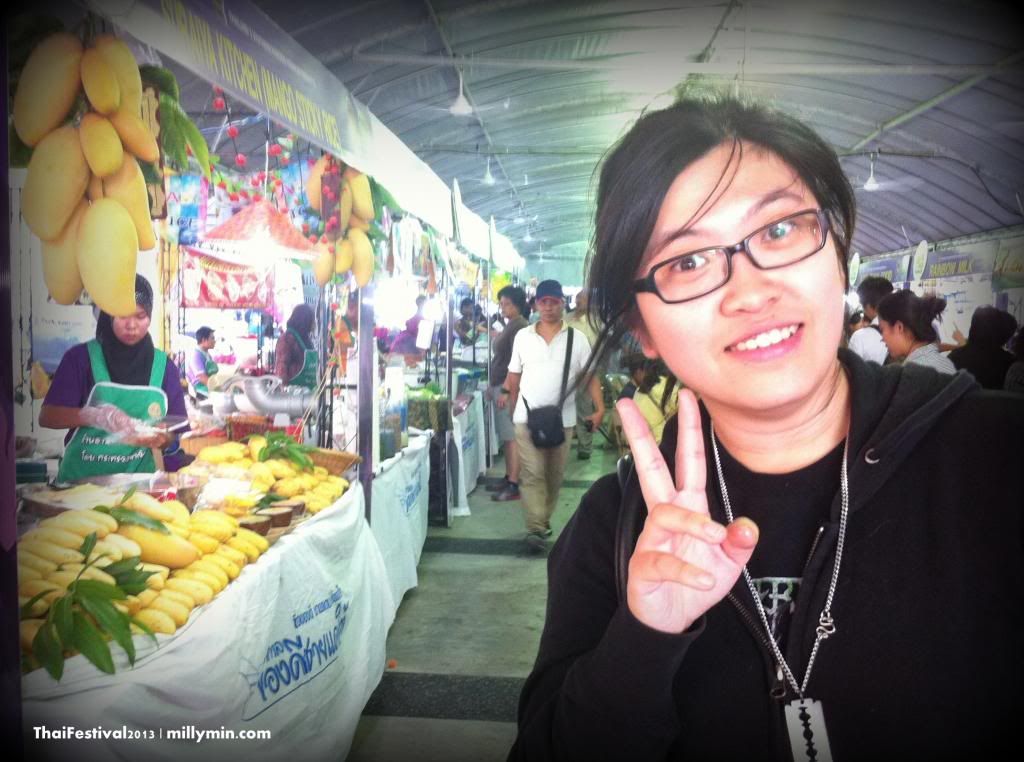 There were many stalls, perhaps too many for me to choose which one stomach can't fit all.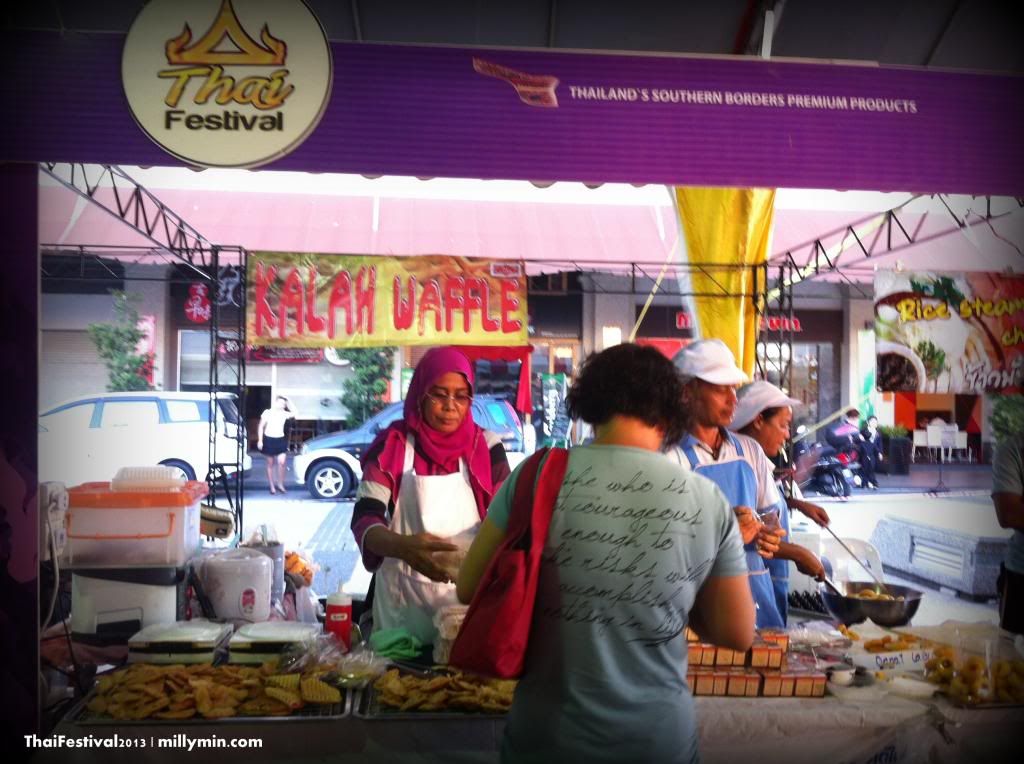 I definitely won't miss out the Thai tomyum! Awesome!Now that you don't have to travel far for a good bowl of tomyum.

One of the stalls that caught my attention was this. This guy was making Milo Ais Tarik for me and I was later entertained with his 360 degrees turnings and dance while tariking the Milo! Amazed, totally!

Chicken rice turn out to be good too!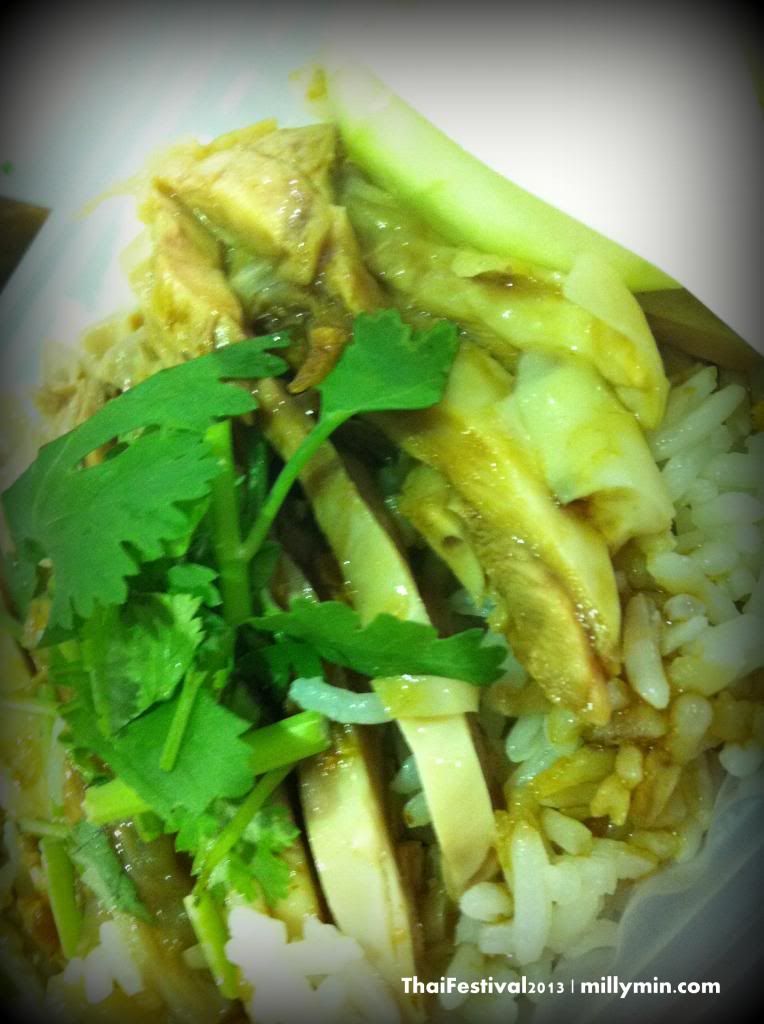 Yea thats me, about to pop that ikan bukus into my mouth then Xher snapped a pic of me. Haha, noticed I just snipped my hair? Perhaps this is the first pic after I cut it off yesterday.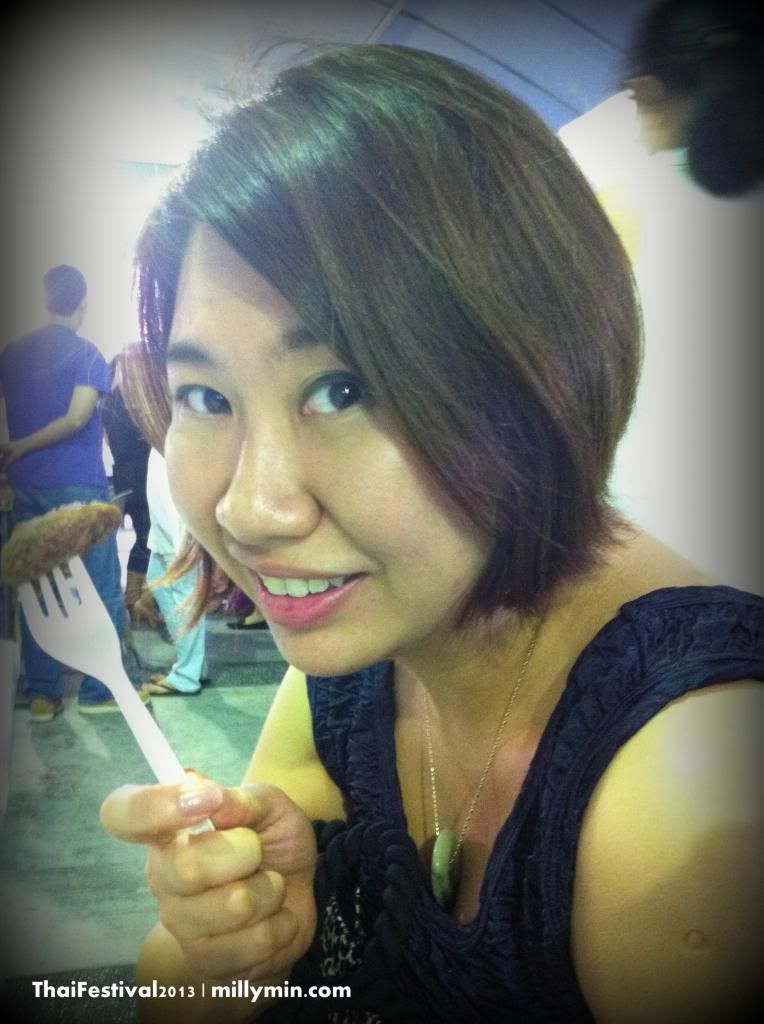 I then dropped by at the non-eateries corner, where by there were many types of item sold, mostly Thai handicrafts.
Massage, anyone?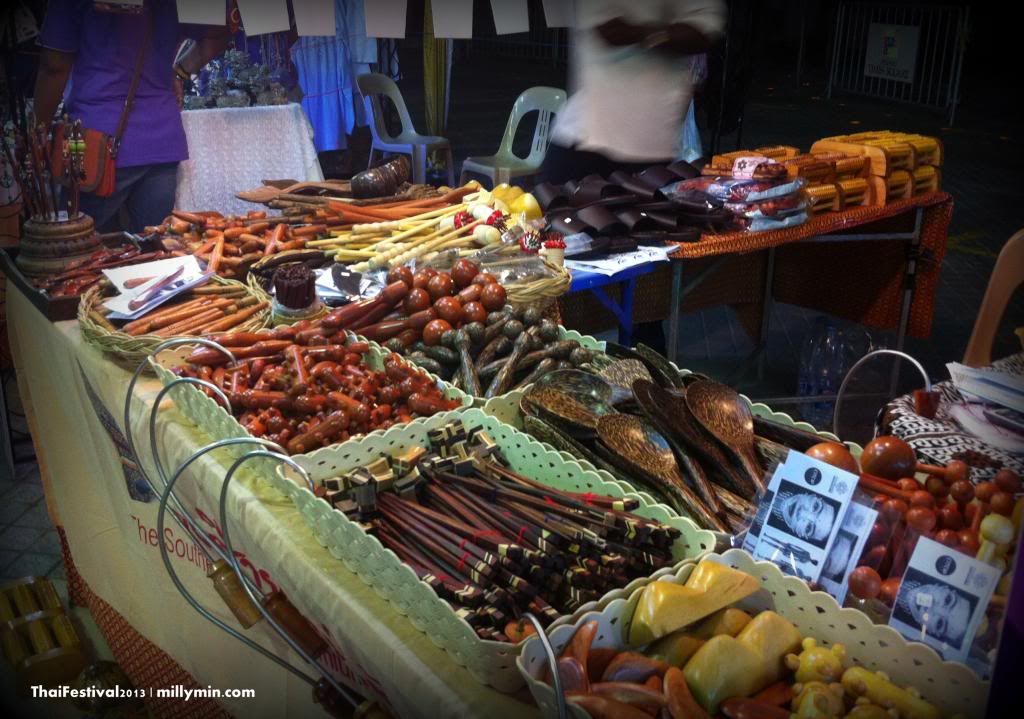 I always love bags! Such nice handbags can be used at most occasions!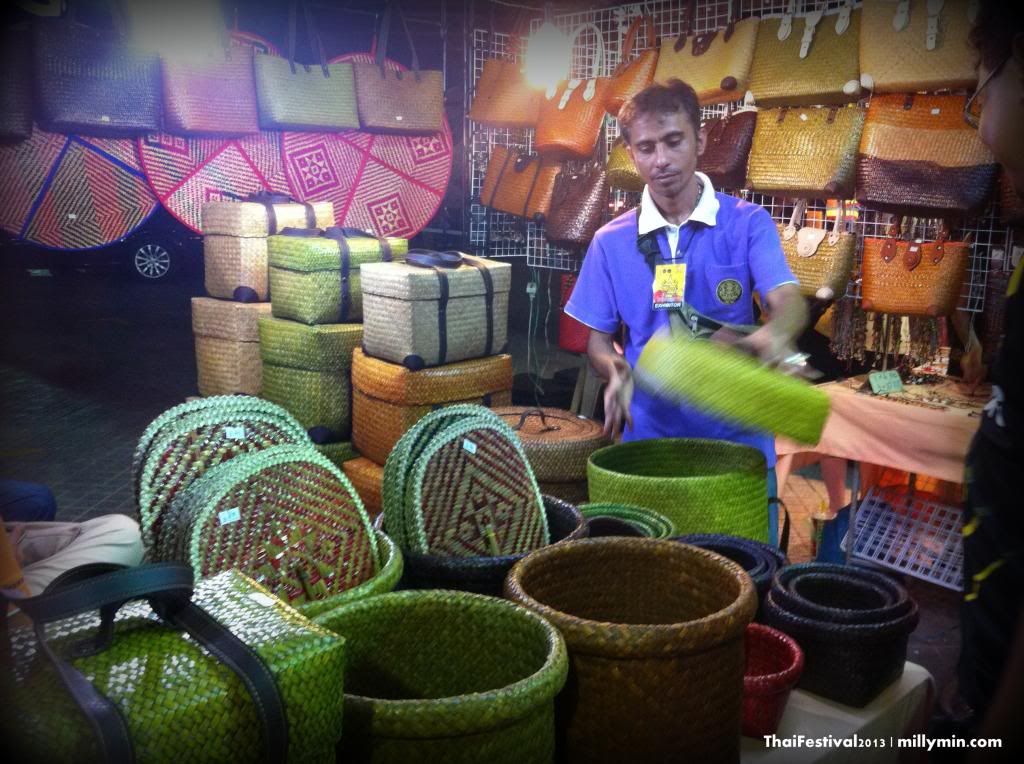 … and I caught this lady choosing handbags already!

Fridge magnets which are made of rubber seeds and palm seeds. So super creative can!

Oh, ya! There were massage oil sold as well.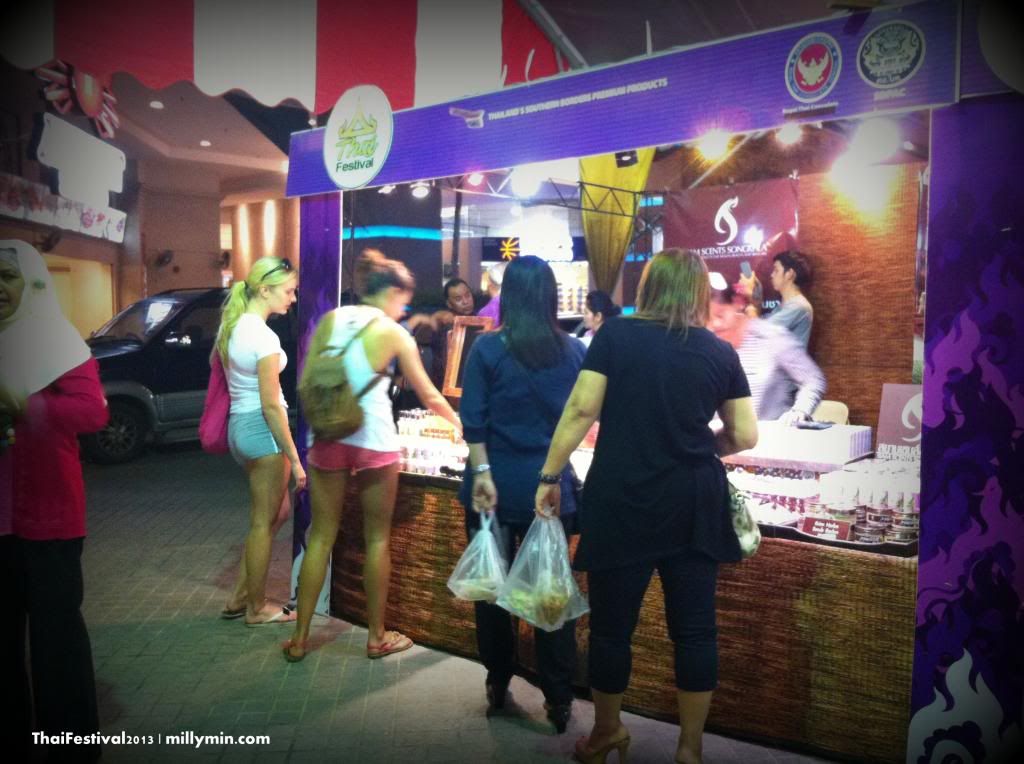 So, its time to drop them a visit! They will be there from June 6th – June 10th, 2013, 10am to 11pm at Penang Time Square's Carpark!