The anticipation of partying had somewhat stopped lately until St. Patrick's Day approached. Not like I have stopped partying for good, just that there is nothing out there as interesting. But when the invitation to party with these bunch of green buddies, I just couldn't hesitate to say no. What more when this is a month long celebration throughout Peninsula and East Malaysia.
Saint Patrick's Day is actually a cultural religious holiday celebrated on March 17. Thus, in Ireland, parades and festivals are coded with shamrocks or green attires. Now, it makes much sense why this whole event is in GREEN which for many might not know about this and celebrated just at it is.
Perhaps, it was just last weekend when SOHO Free House at Upper Penang Road was invaded by these greenies! Yes, feathery buskers, Irish Dancers and many, many funny green friends!
Anyway, the highlight of the night for me aside from the green friends is … I am hired as the next bartender in town!!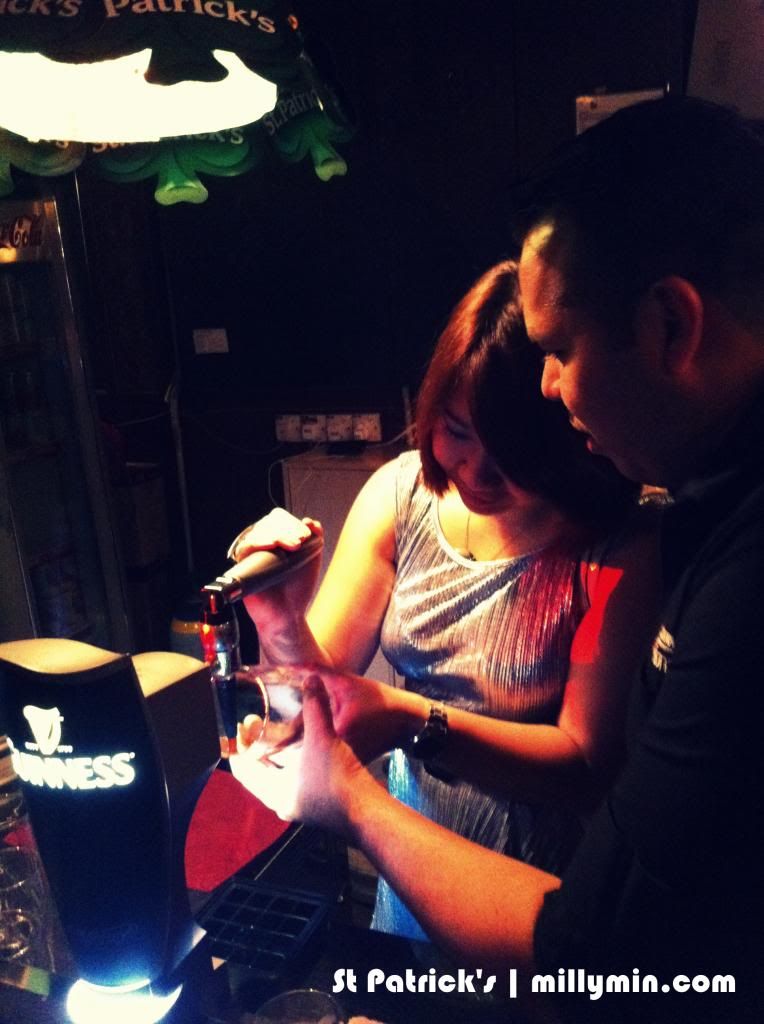 I was guided.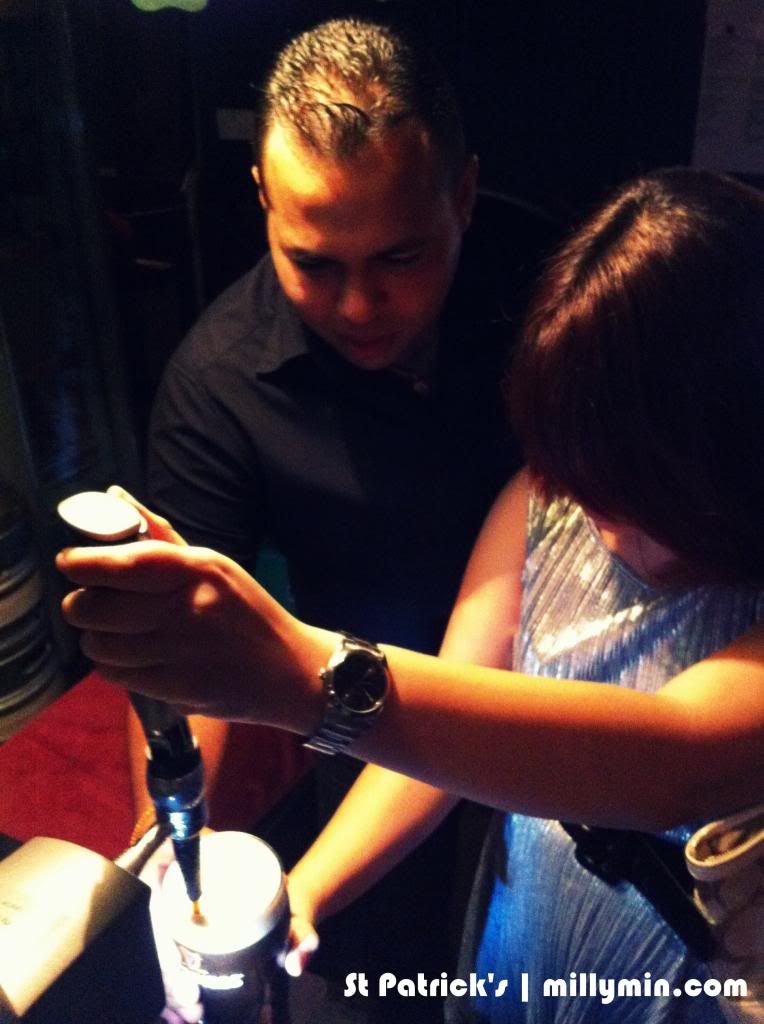 Check out my sifu and my smooth looking Guinness!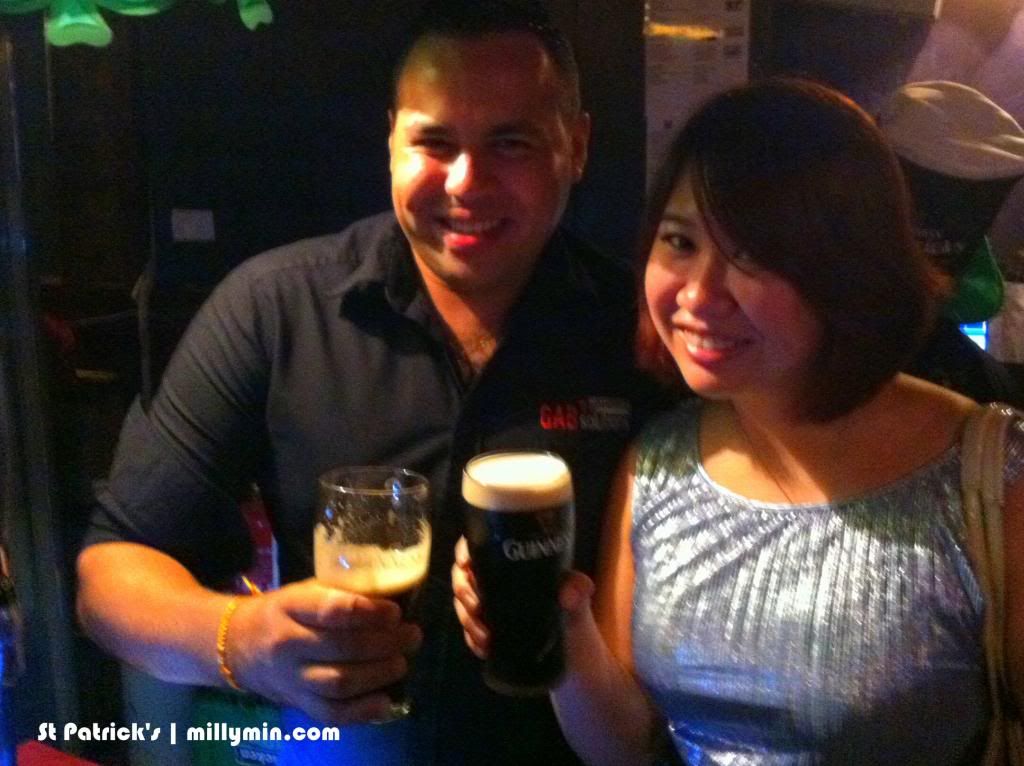 Check it out! I have a Guinness so smooth that it looks like a root beer with a vanilla ice-cream on top!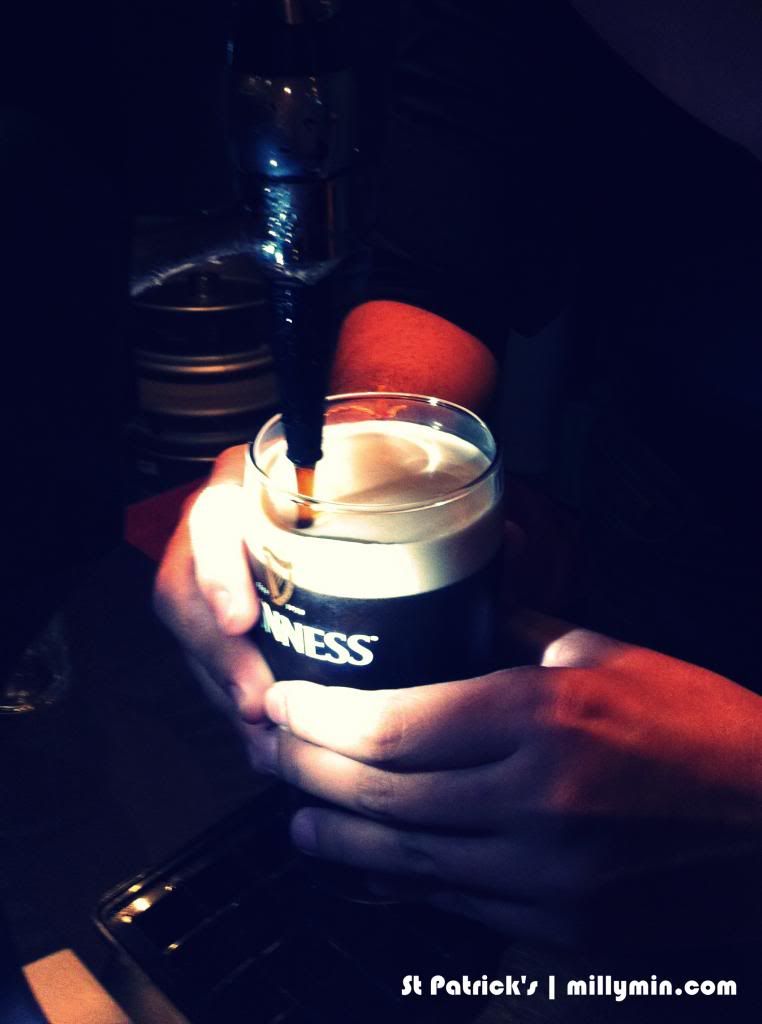 I have a bartender friend too 😛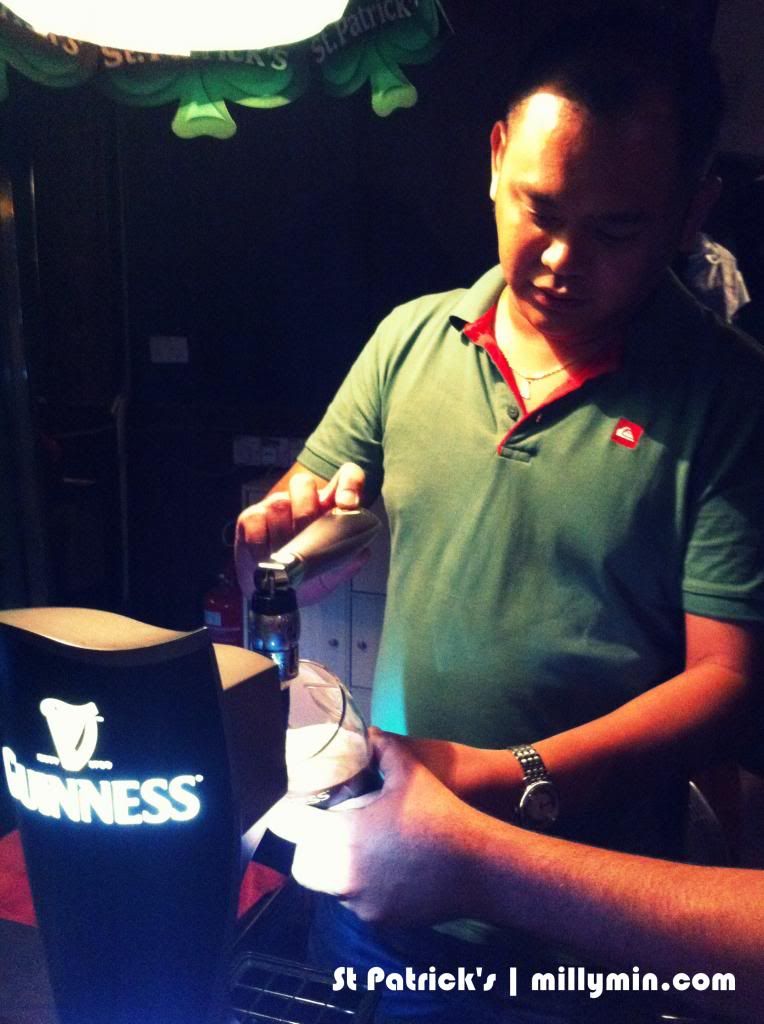 okayy. Obviously I am lying, look at that face, my hands were shaking when I was holding the glass and lesson number one is I need to tilt the glass 45 degrees and dispense from keg in the straight-up position until it touches the vector and obviously the all out gassing will accumulate to the bubbles which then we need to let it rest for 119.5 seconds! I know right! I did not time but it takes roughly 2 minutes. Then, push the keg forward to fill your glass with the smooth foaming layer… and now, a smooth glass of draught is served, its all about taste and texture!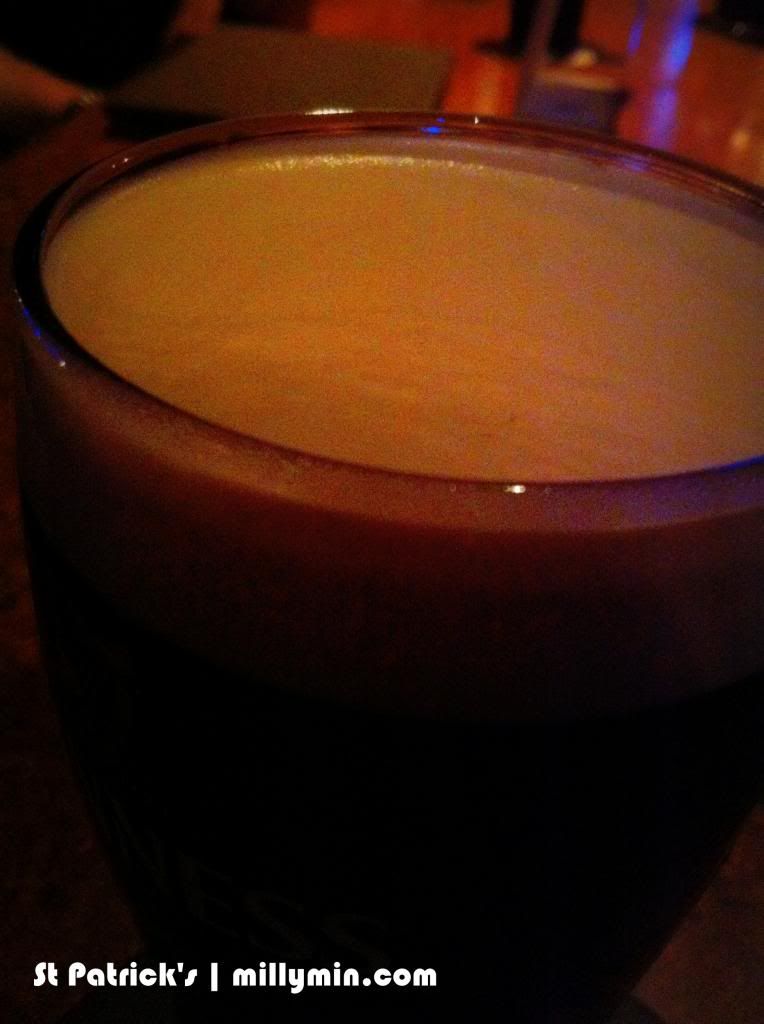 Well, I ain't such a bad bartender afterall! 😛
My fellow media!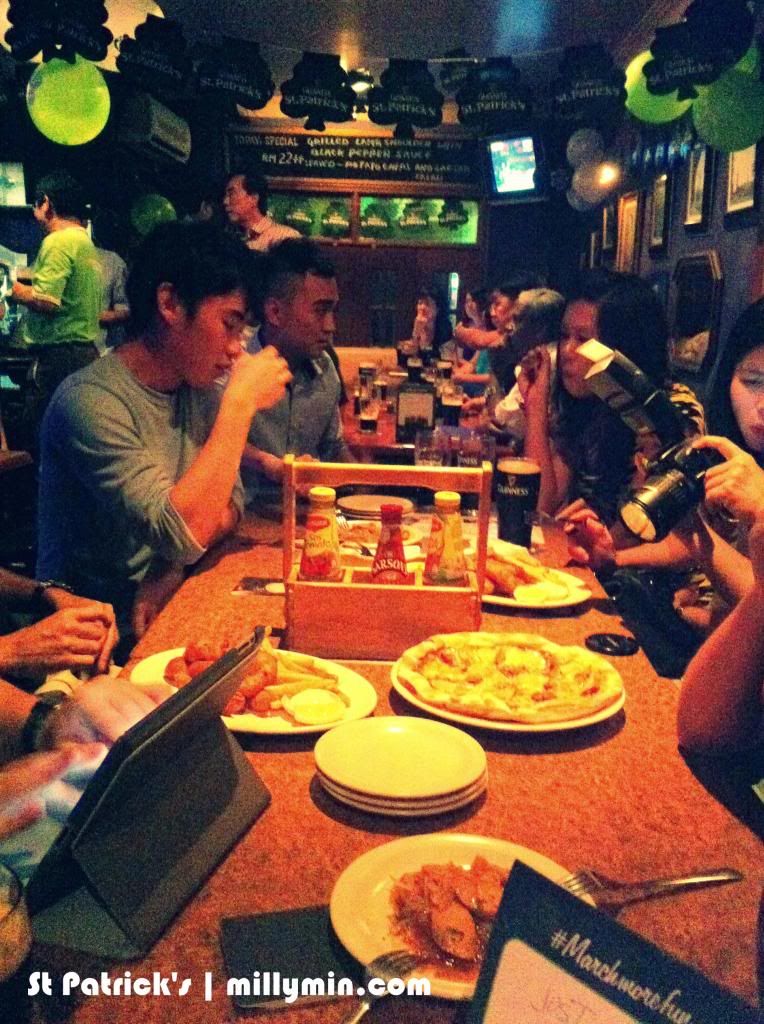 The party kicked started with the bunch of Irish dancers with catchy music playing on the back ground!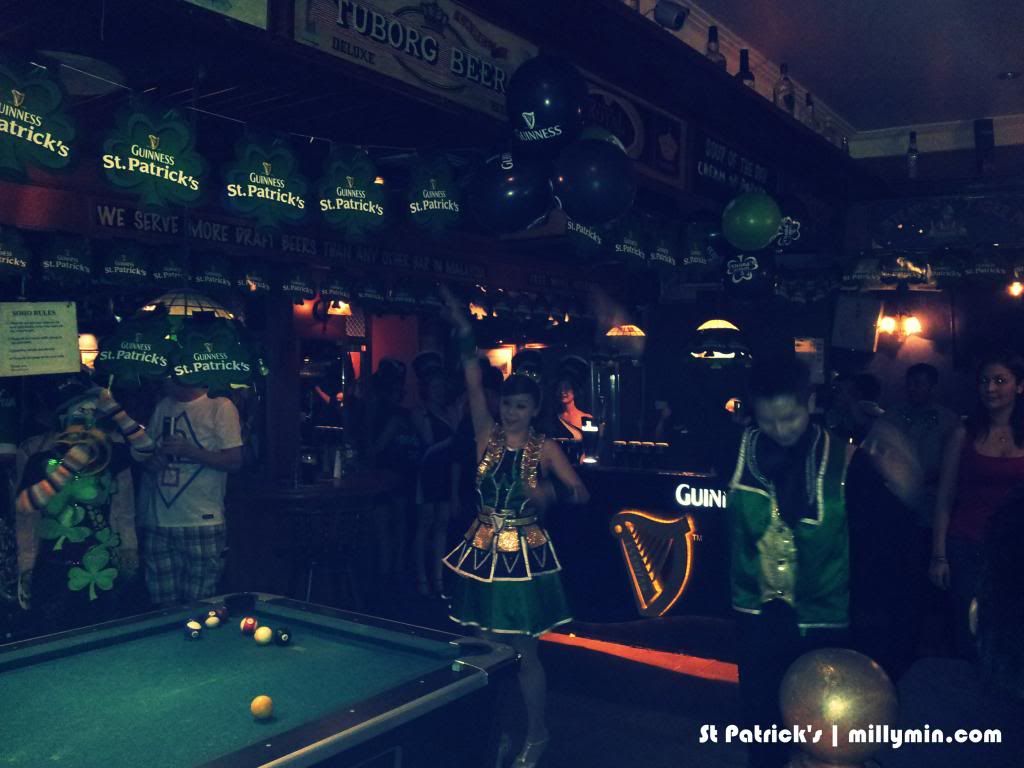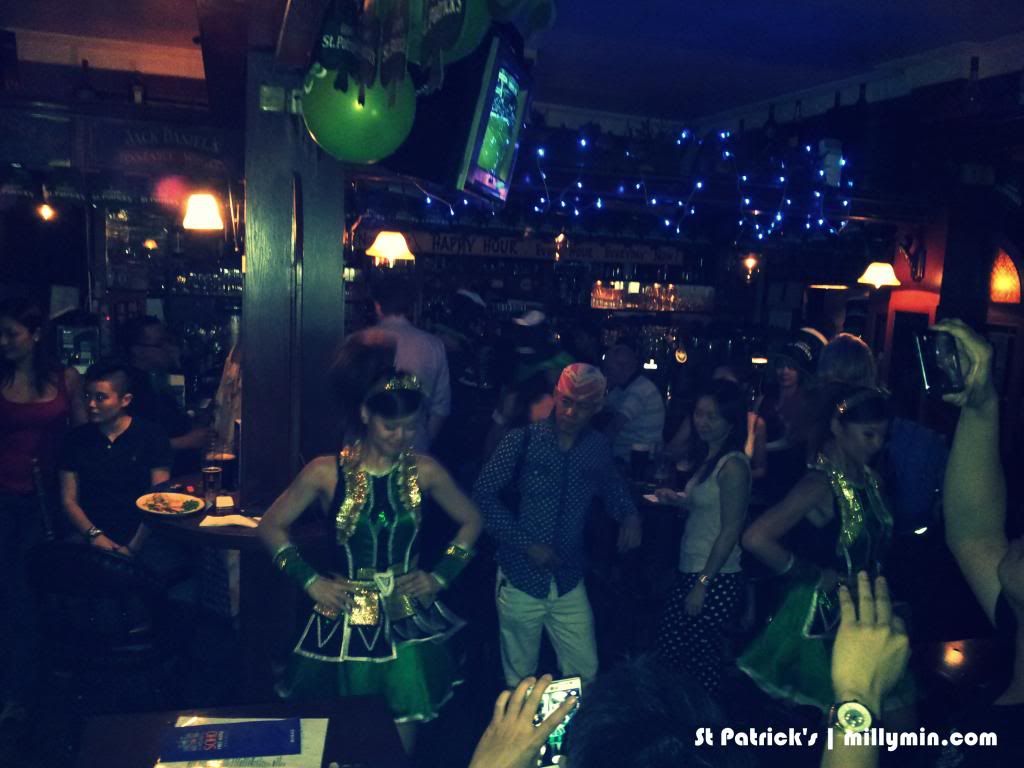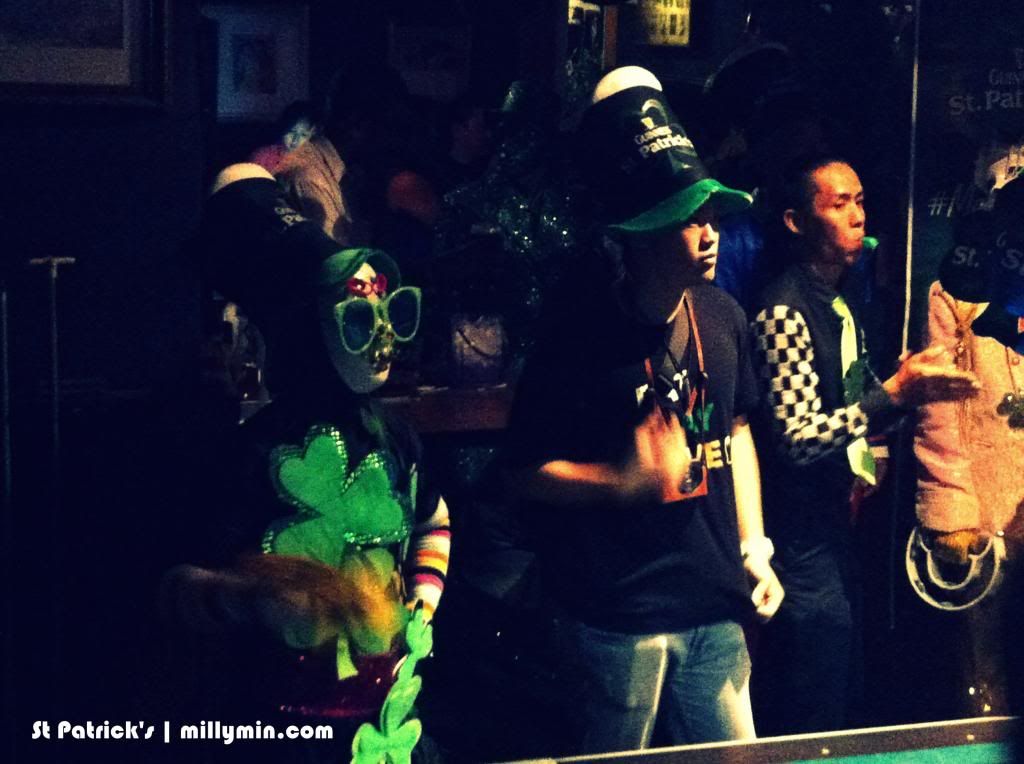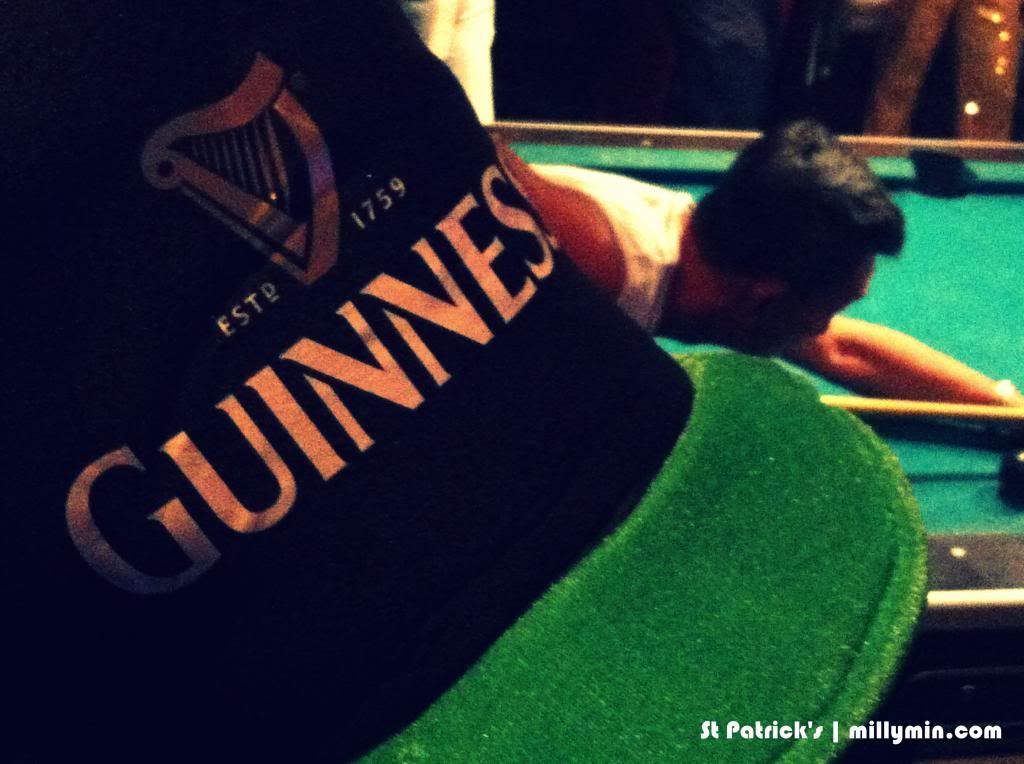 Can you spot one of our green buddy?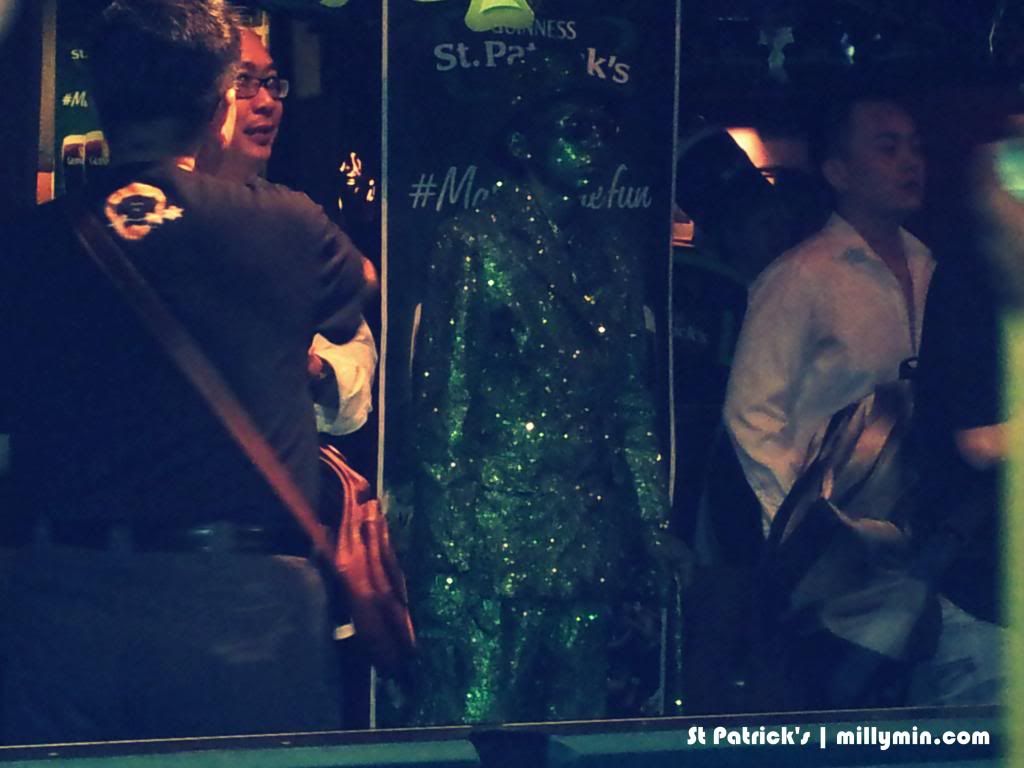 … and obviously I have a friend who is enjoying himself.

Oh, yeah … and my turn to spam this post with my own pics 😛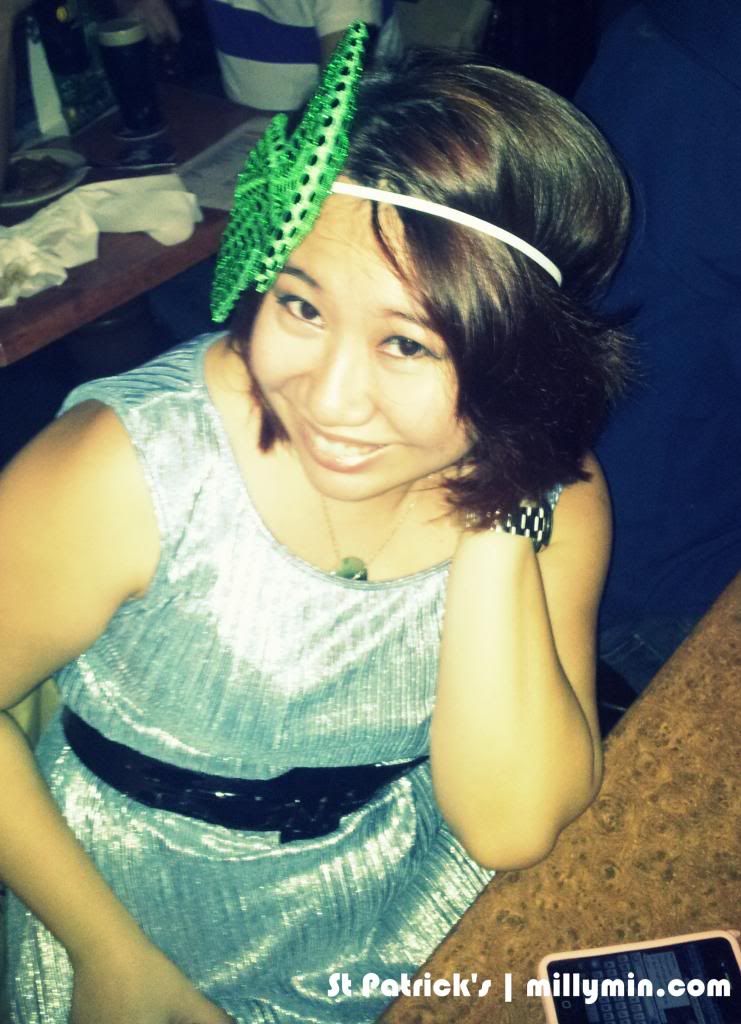 Cody as the emcee for the night!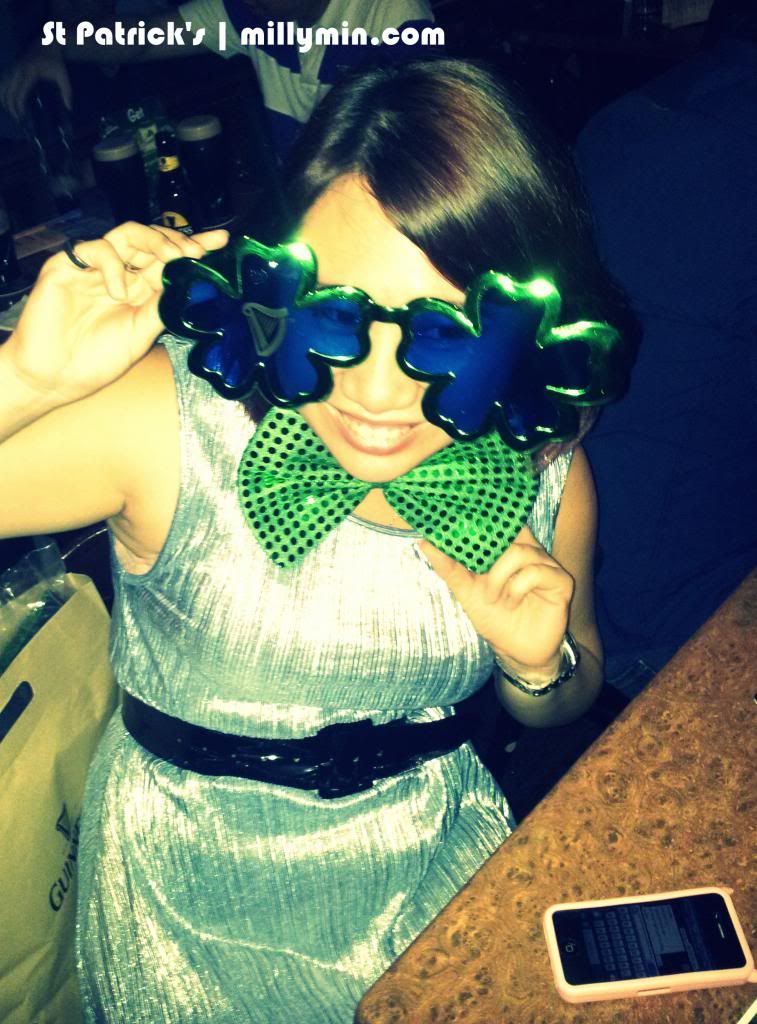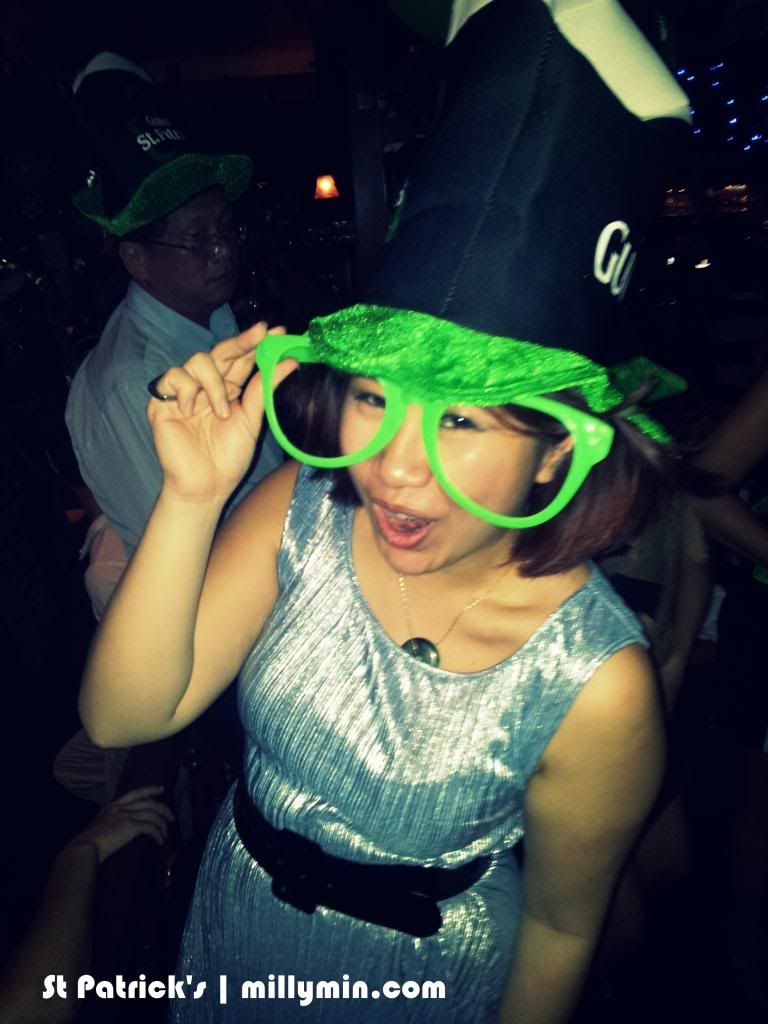 with Mr Green man!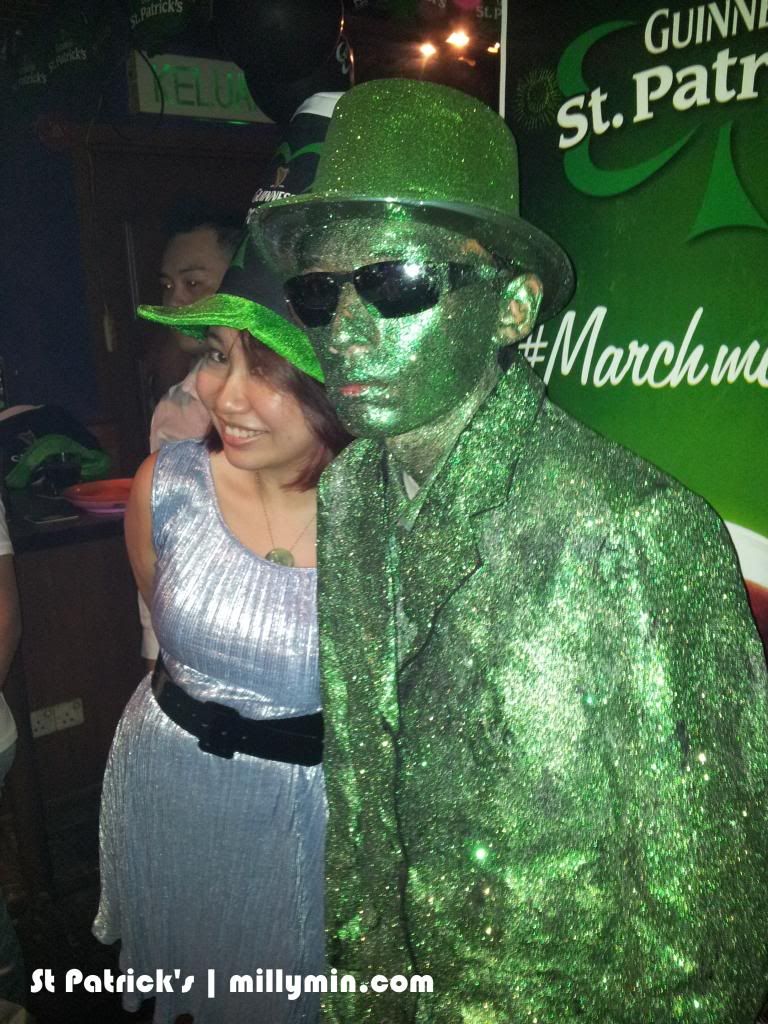 For those who don't know, follow us on Twitter ( #MarchMoreFun ) for all happenings around!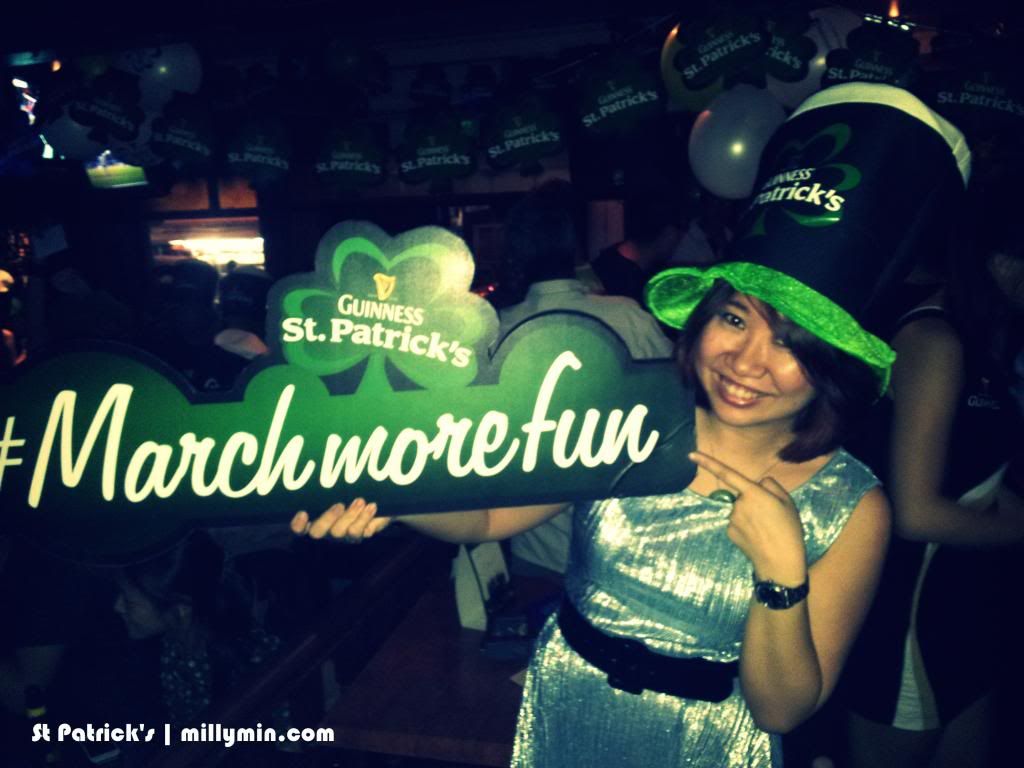 Anyway, holla over to www.facebook.com/guinnessmalaysia to grab your free tickets and catch the latest party in town!