This round, I have some awesome good stuff to share with you guys. Okay, be this one of my favourite, or probably many others!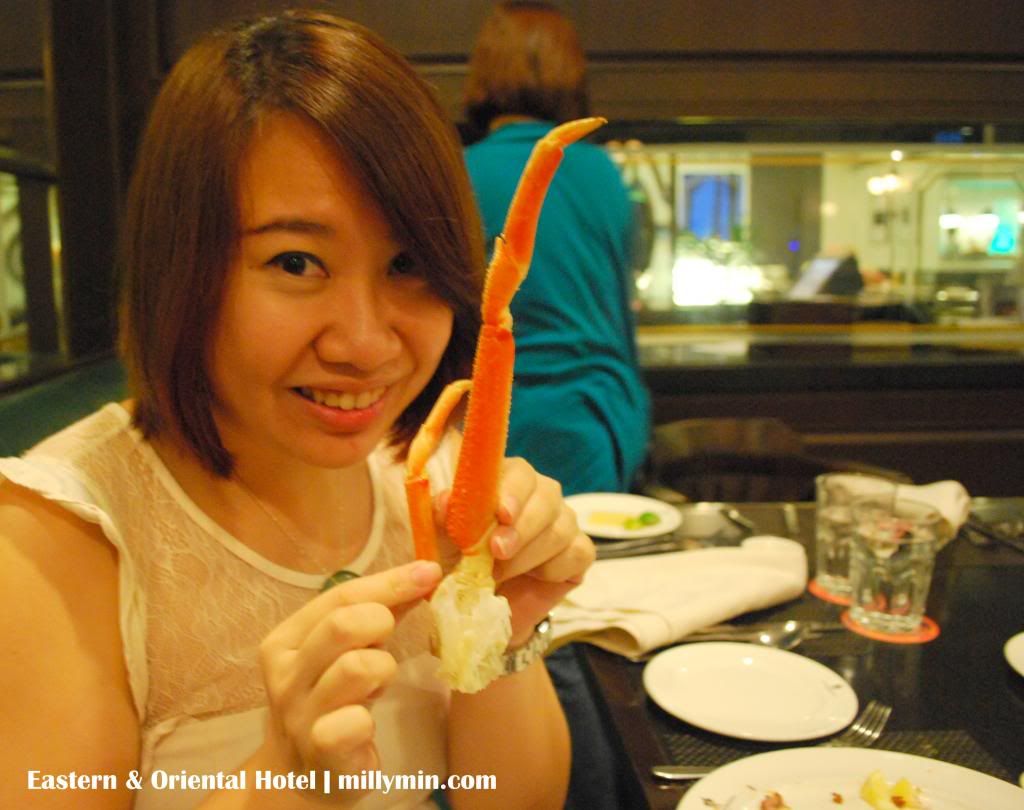 Okay. If you are wondering what kind of awesome good stuff? Well, the actual price for the seafood buffet would be RM110++/Adults and RM48++/Child. Lucky you as readers of this blog are entitled for an awesome deal. You just need to pay RM80++/Adults and RM38++/Child. But before that happens, you gotta spend a few minutes to do some "homework" before you are entitled for that awesome great deal.
Just follow the steps below. All you need to do is:
1) Print screen the Sarkies' Chef Petr's Catch banner with this blog's URL
2) Print it out
3) Dial +604-222 2000 (ext 3601 / 3602) before 24th April 2013 to make a reservation.
4) One print out for one pax only.
The Sarkies' Seafood Buffet Dinner Extravaganza only happens on every Wednesday till April 24th, 2013. This deal is only limited to the first 80 people who perform the above steps! *Terms and Conditions apply.
Well, on a self preference wise, you can opt to dine outdoor to enjoy the sea breeze at this classy restaurant.
… and the first thing which I have spotted when I entered was this tall Christmas tree look-a-like filled with doughnuts and cupcakes! Sweet tooth lovers, they are all yours!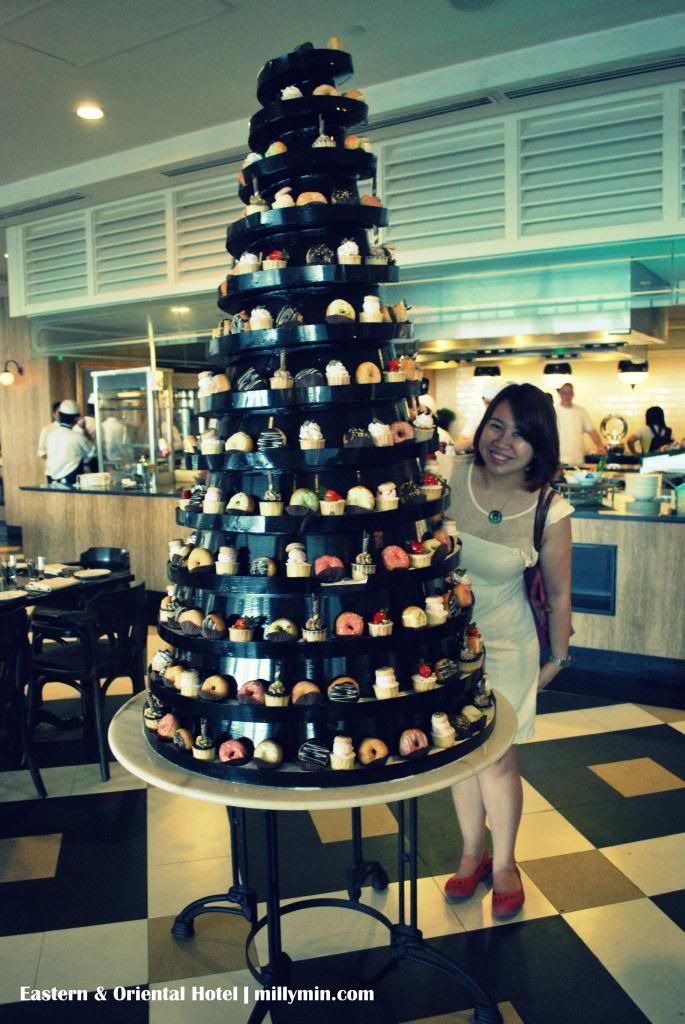 Sugar was used as the base.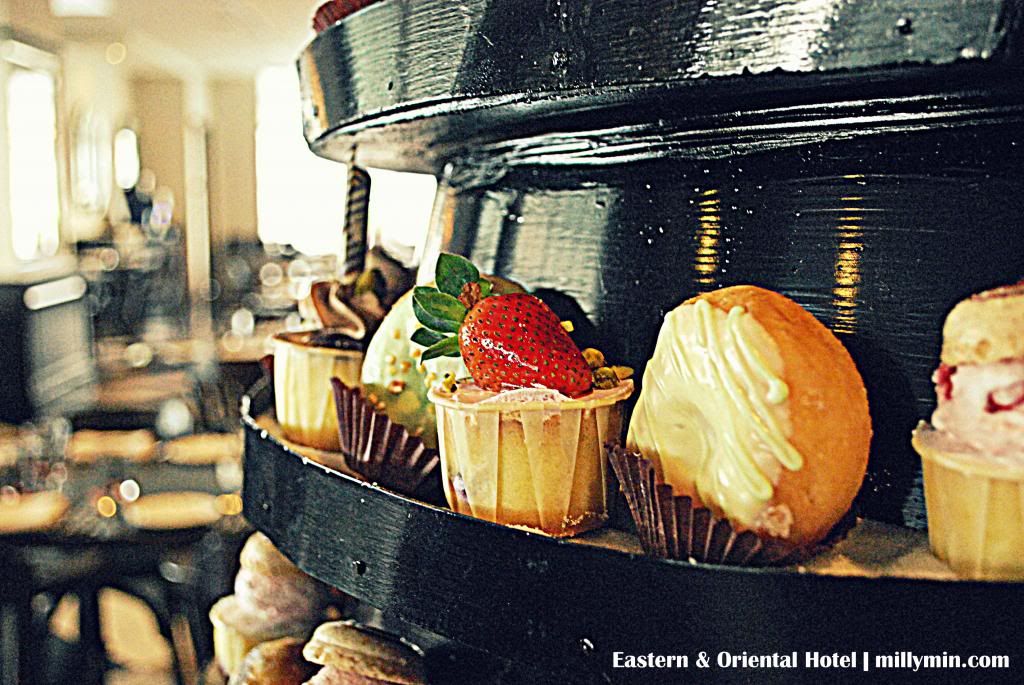 Right, lets set aside the dessert. The main course itself it crazily impressive! So many options, so confused, knowing not which to have first but all I have is time! 😀 Hence, I shall slowly have it all, one at a time.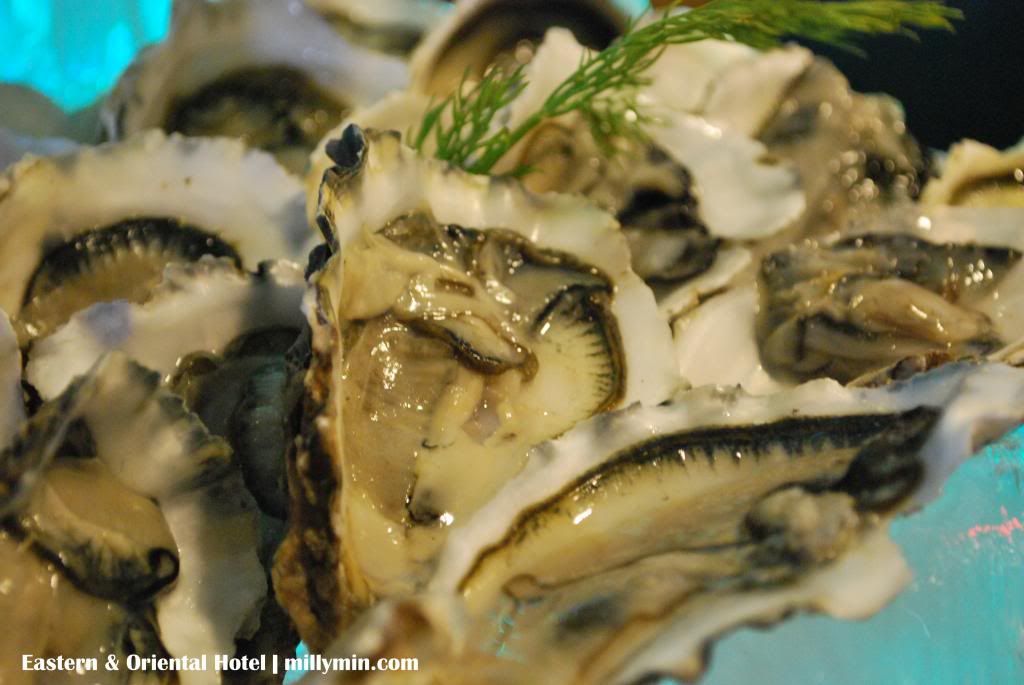 My favourite part of the buffet.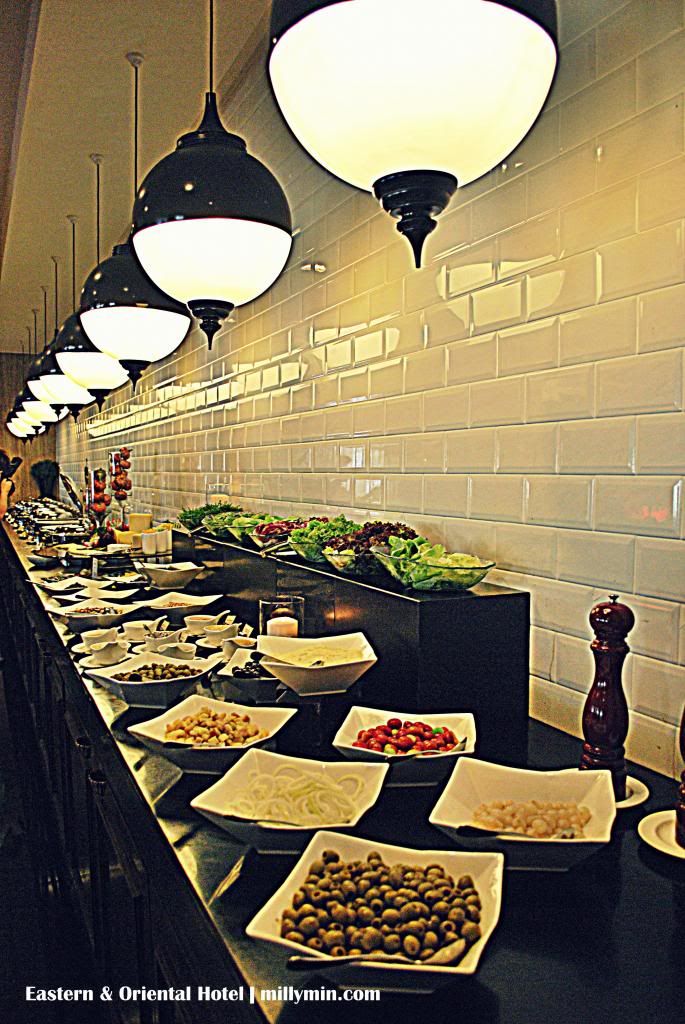 Cheesey stuff!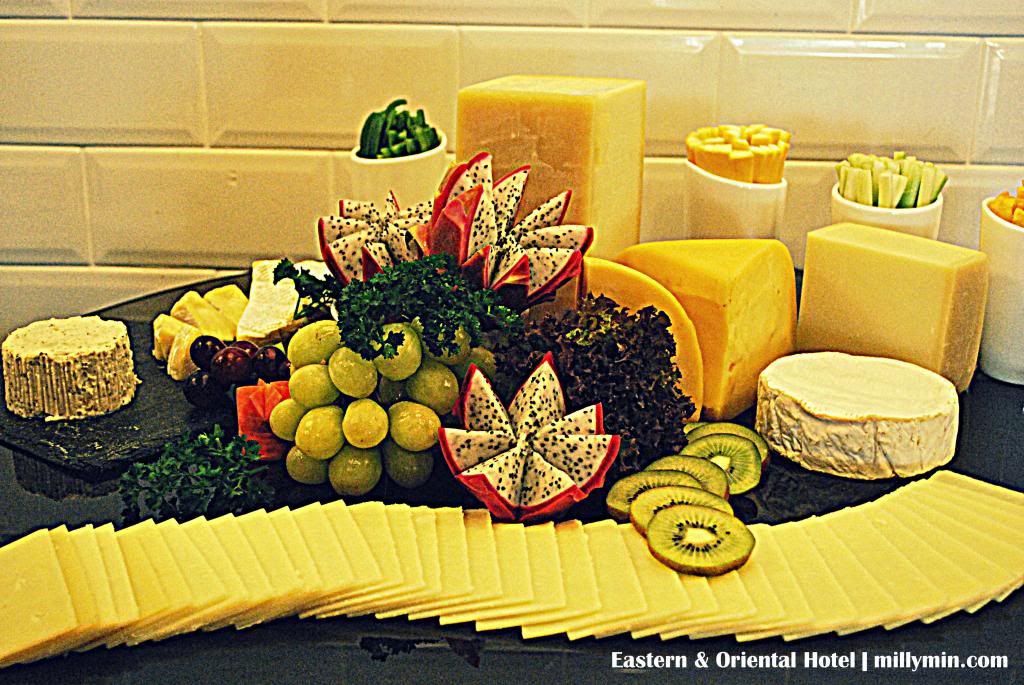 Imported Alaska Snow Crab. Our first time having those … and it taste a tad bit of saltiness and sweetness at the same time. Its a mixture that I would claim nice.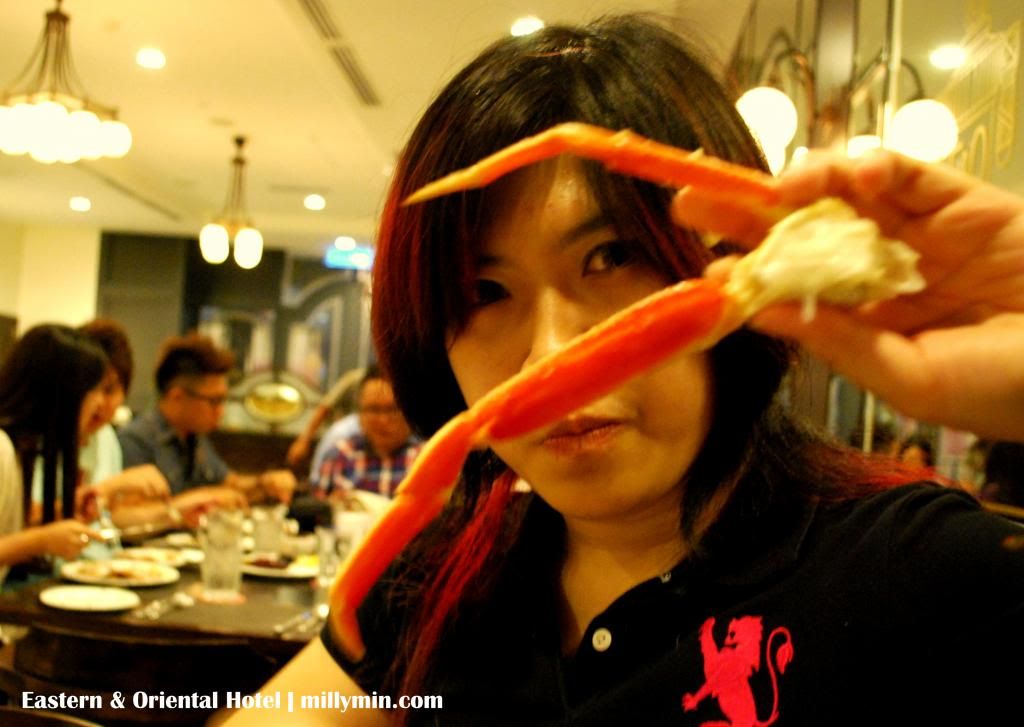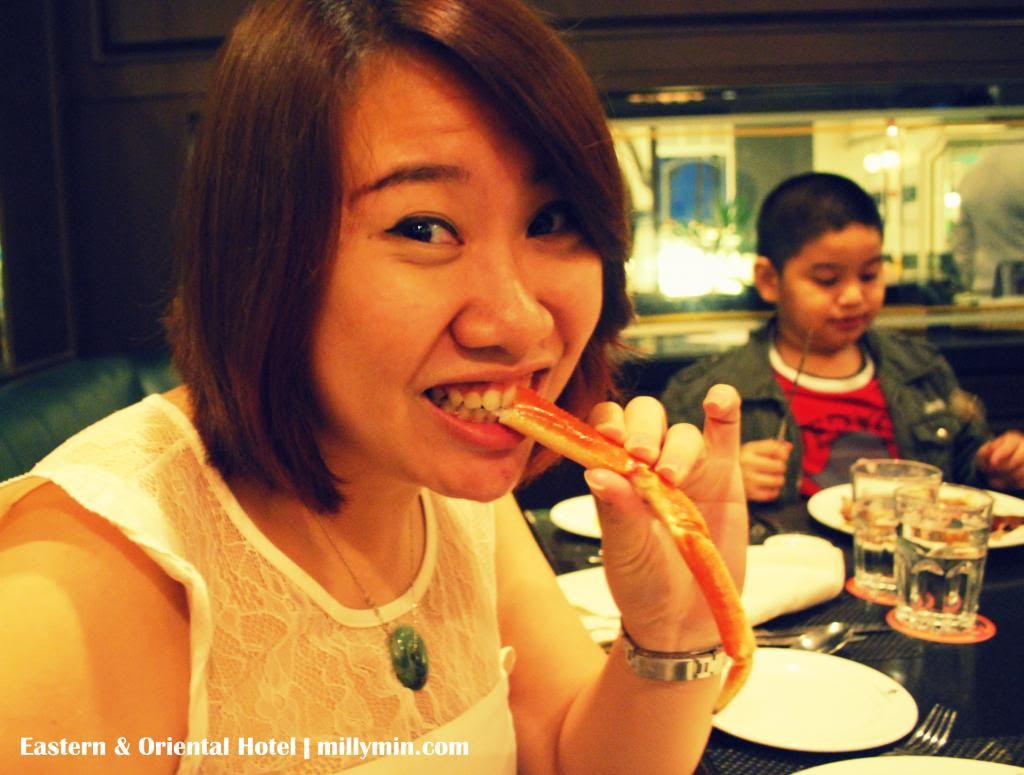 It might look easy, but it took me a while.
My all time favourite salmon freshly served.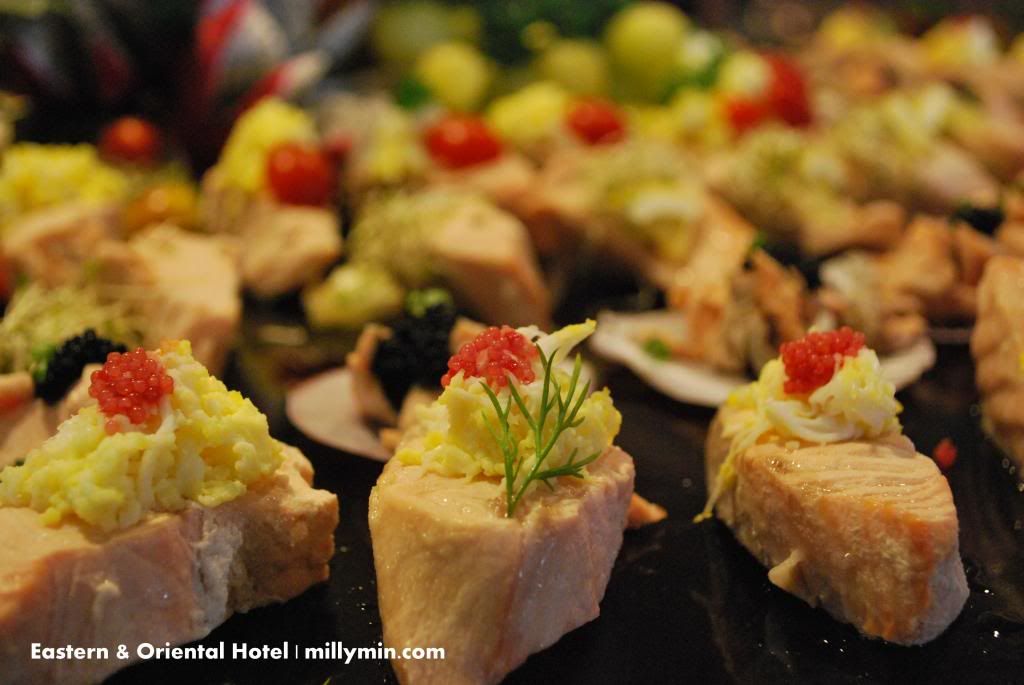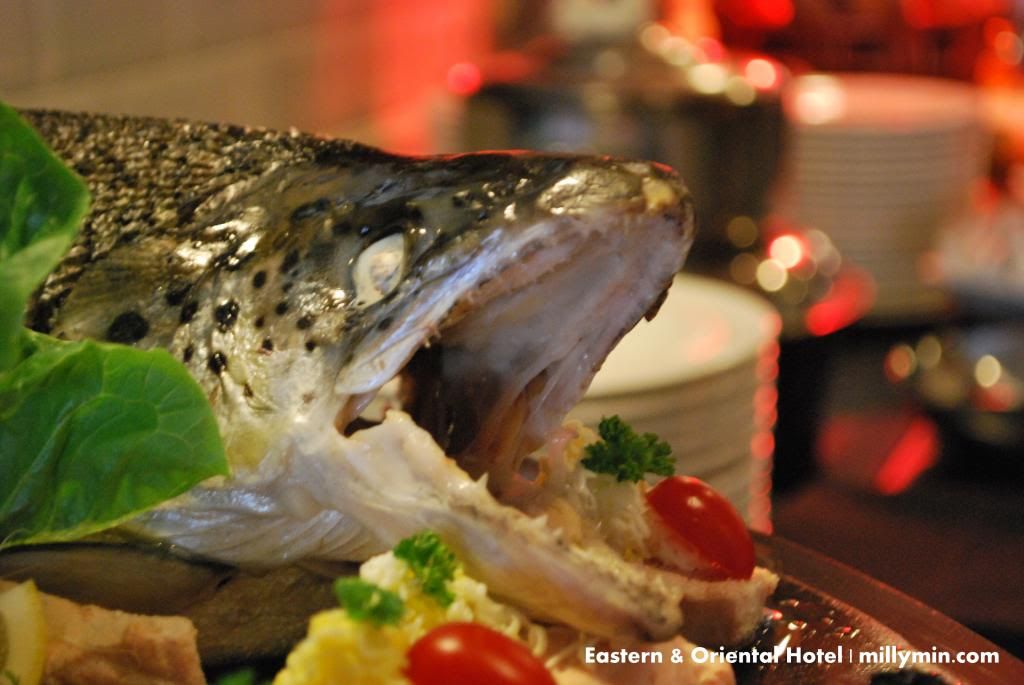 Seafood lovers, now its your haven!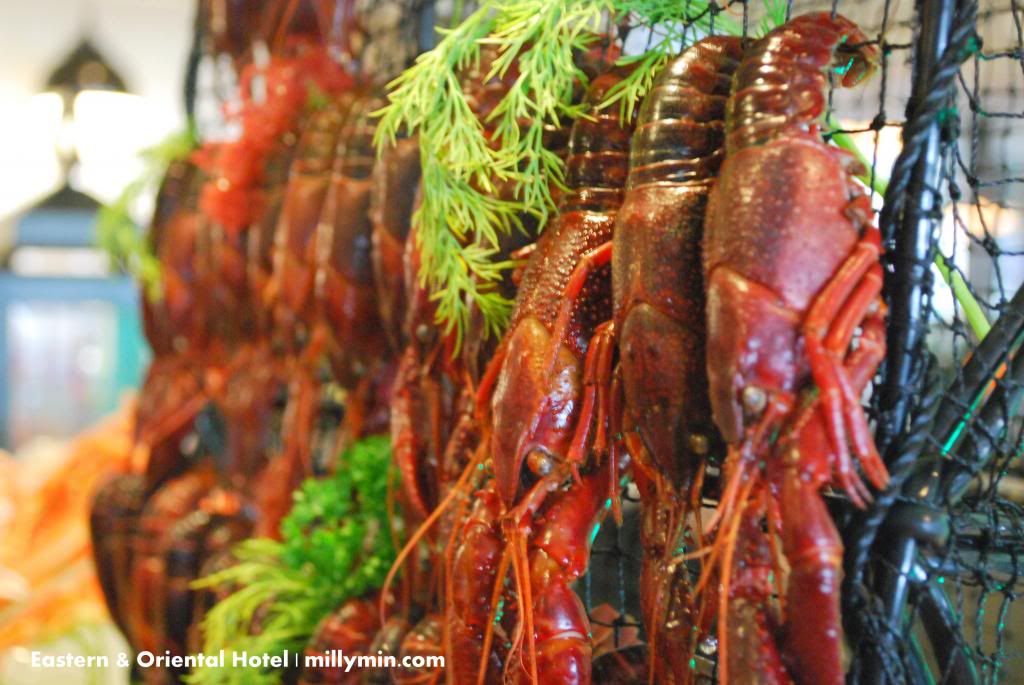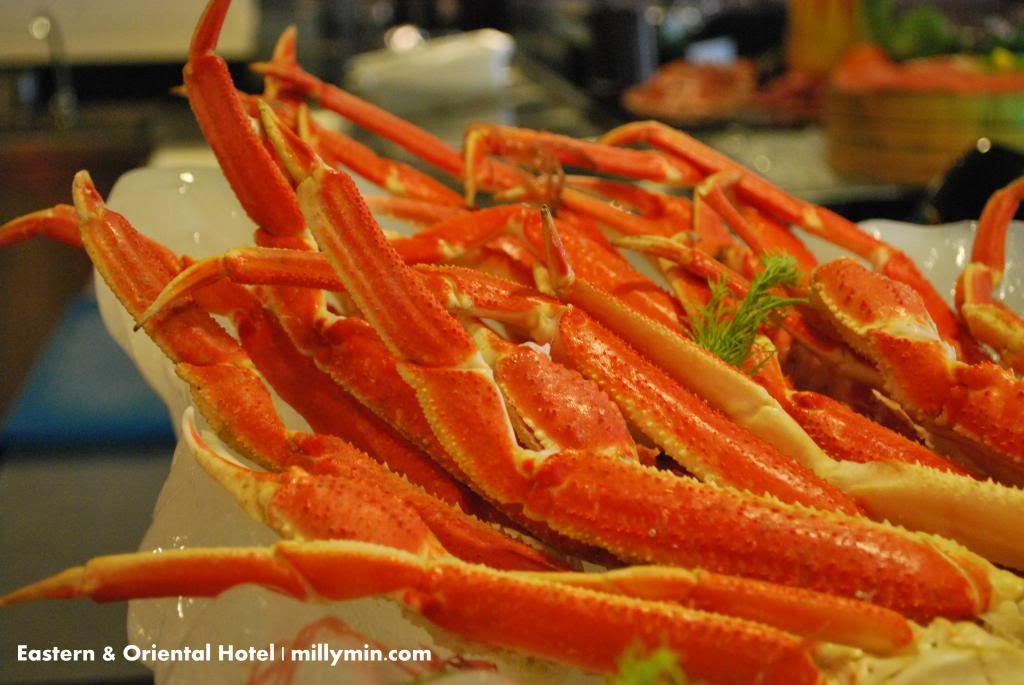 There's also a mini sushi bar for those Japs lovers.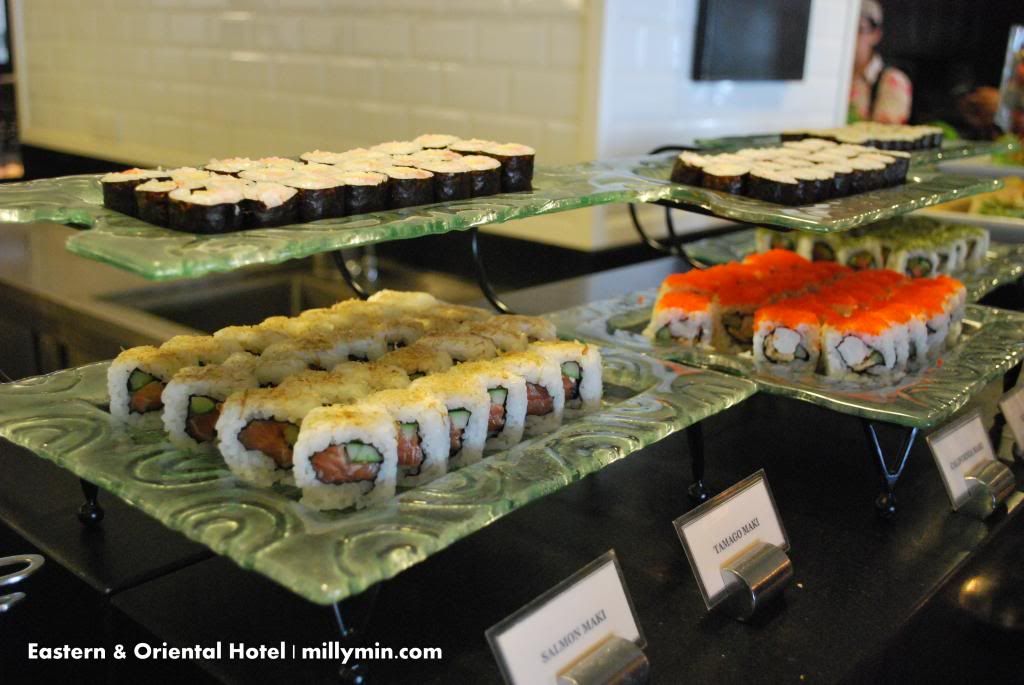 Not that I am a vegetarian now and even so, it won't happen overnight. I actually fell in love with salad and they are simply addictive! The best part is, you can hardly find healthy food especially green to be addictive 😉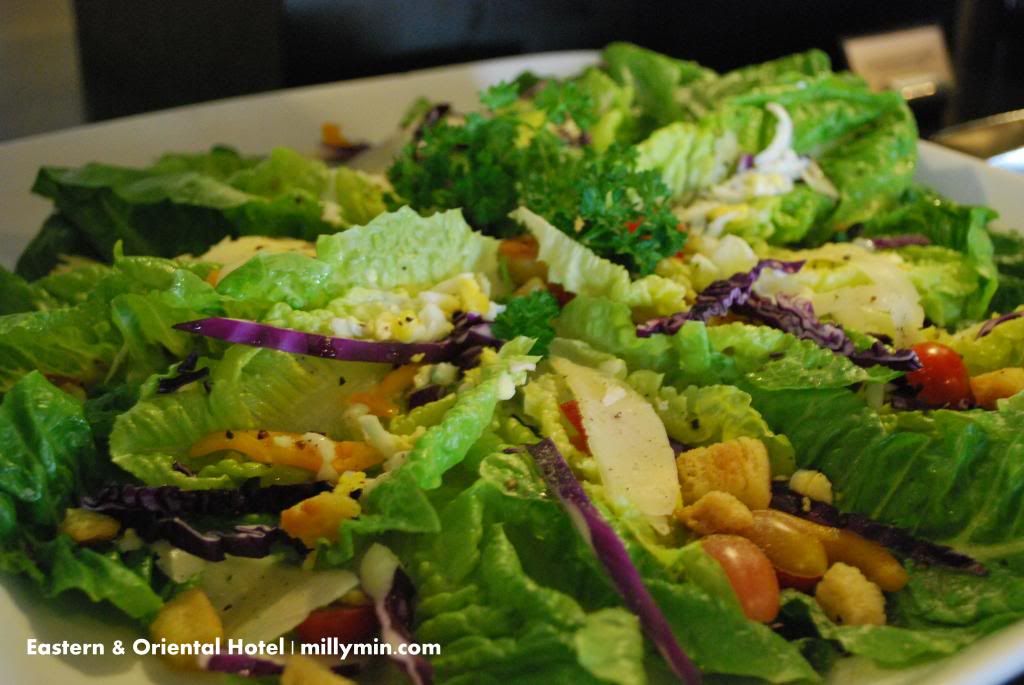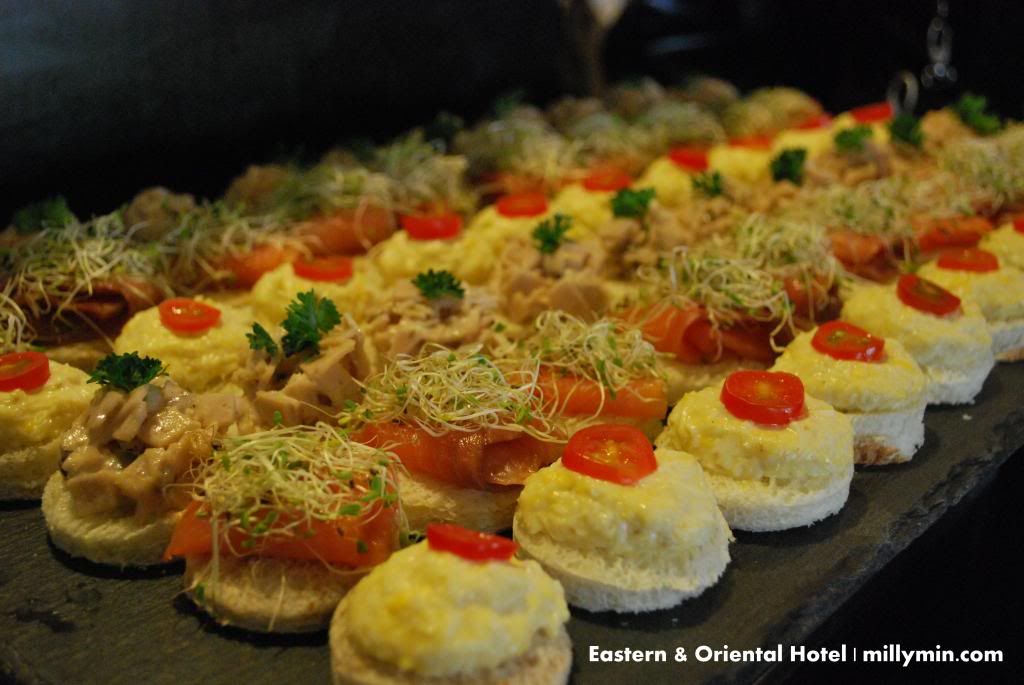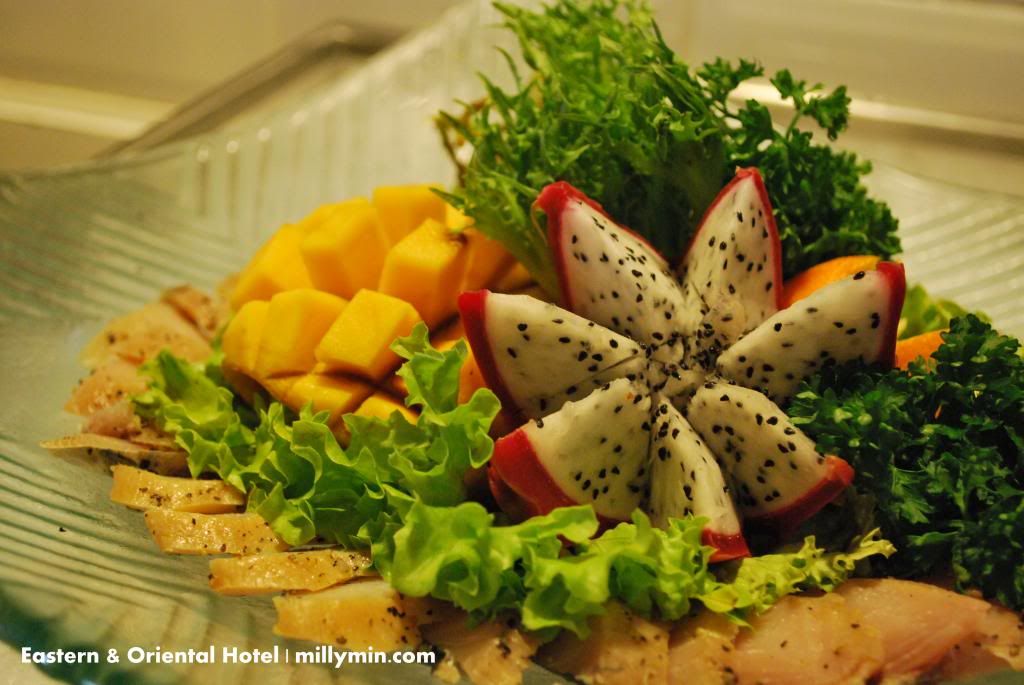 The Sushi Bar and the Salad Bar is just next to each other.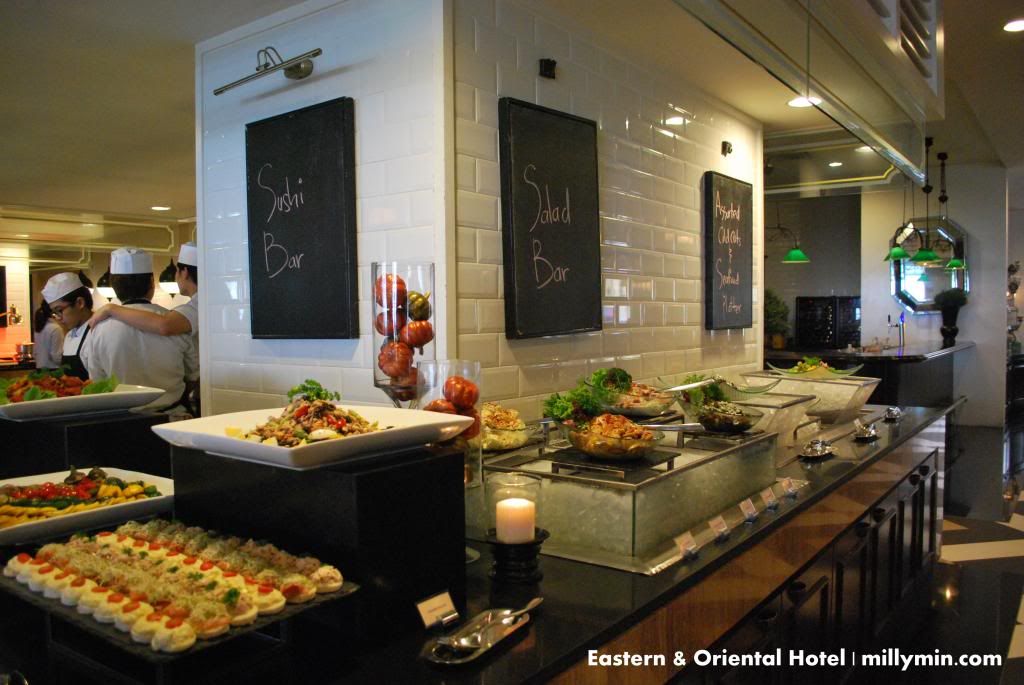 When it comes to dessert, Xherlyn and I both went bonkers! Everything looks good!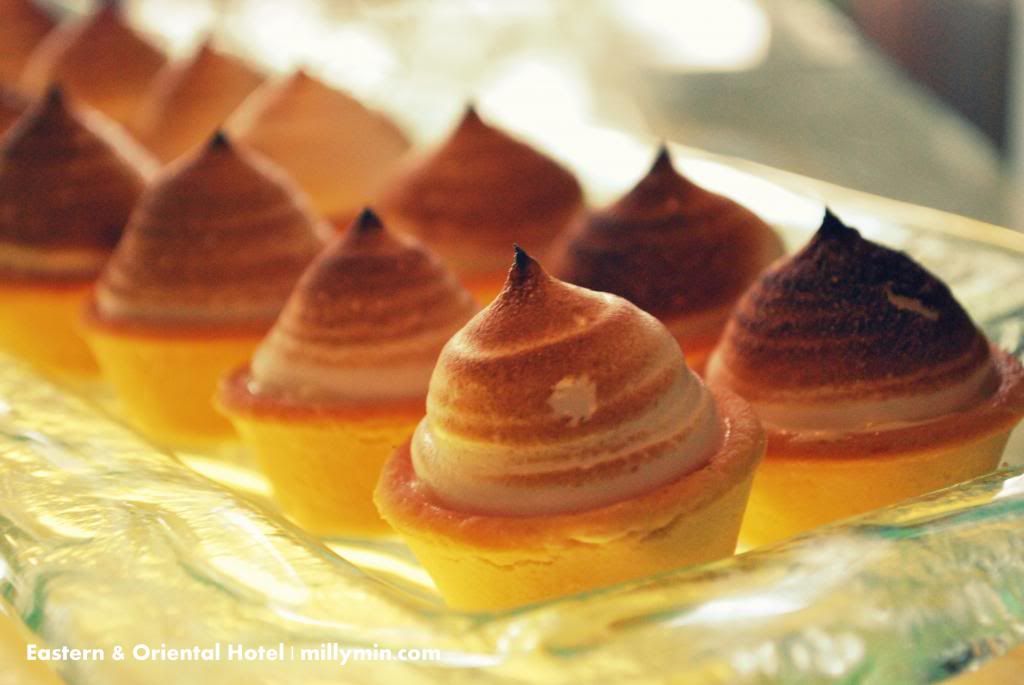 and another thing is there are so many choices which I don't even know which to go for!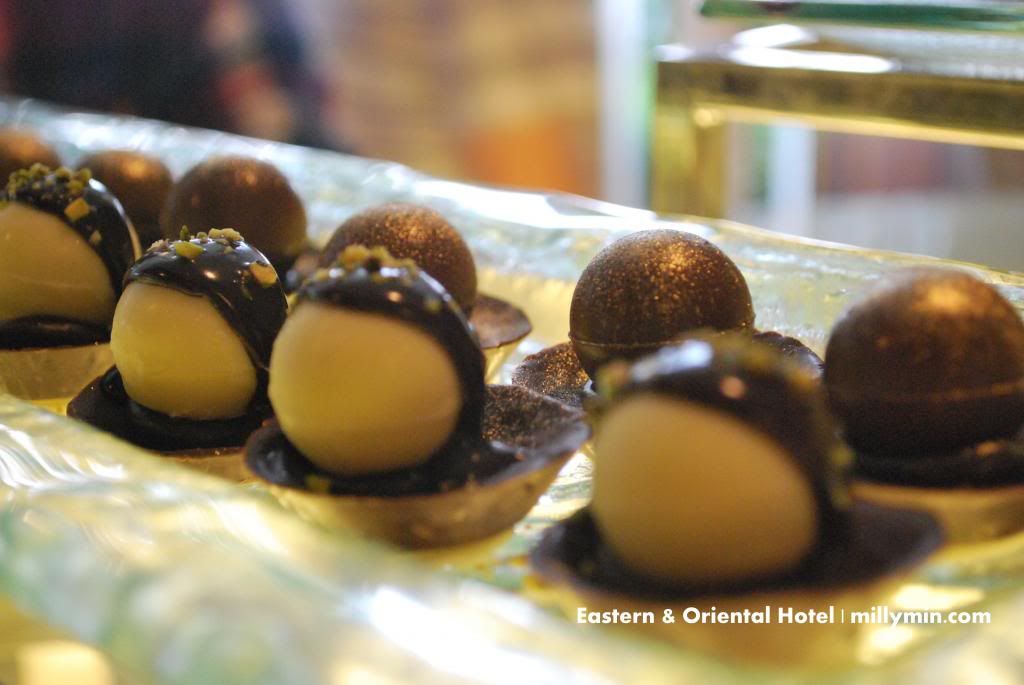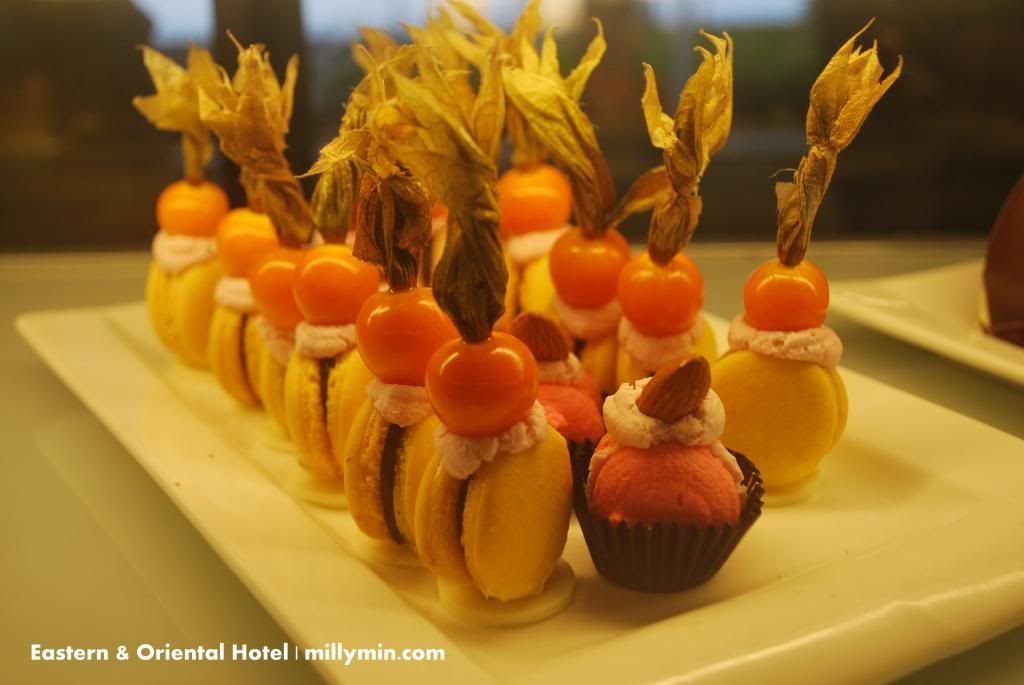 That's Chef Petr, the one who got all the scrumptious dinner ready!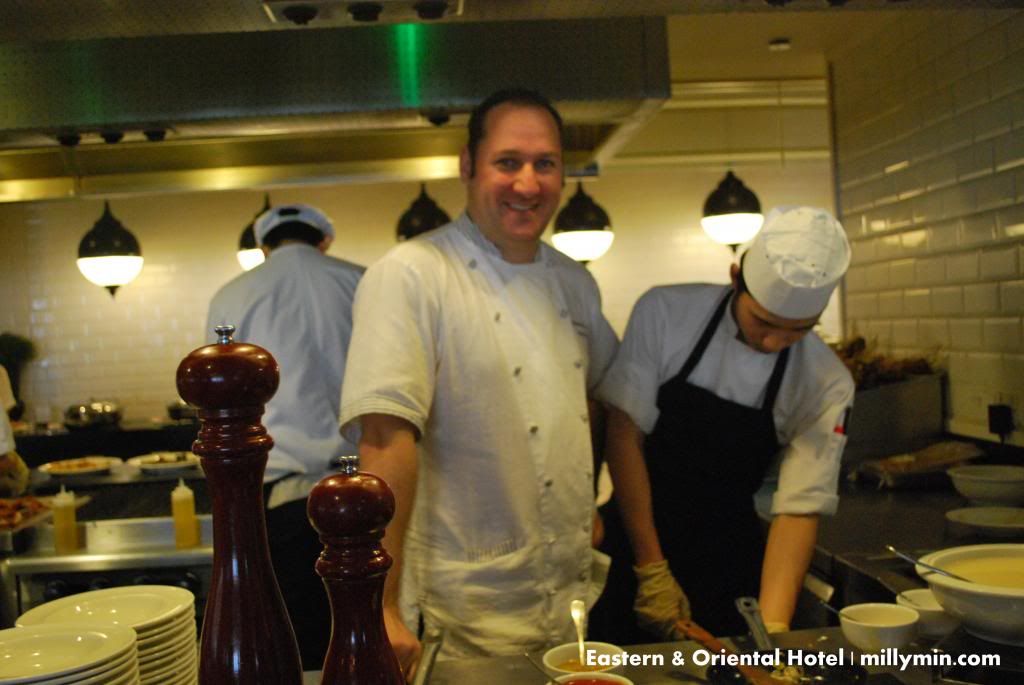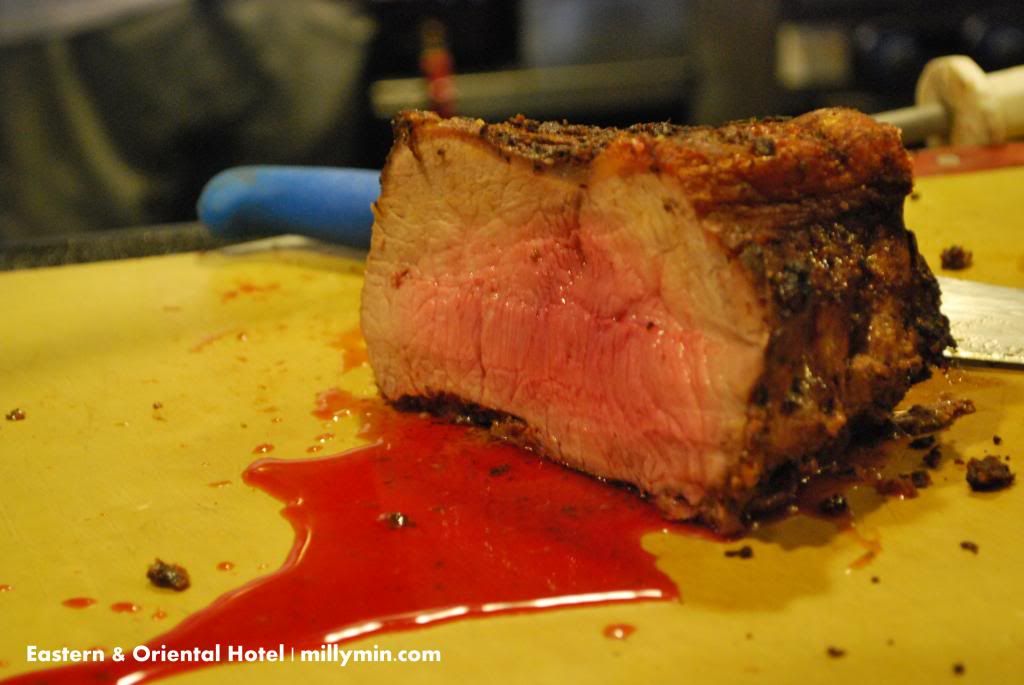 Little did I know there were a little corner for crepe. You just need to place your order on the quantity and the rest, you will need to finish it. Just like mine, I deco it myself 😛
Spoilt with choices, ended up, one each baybehh!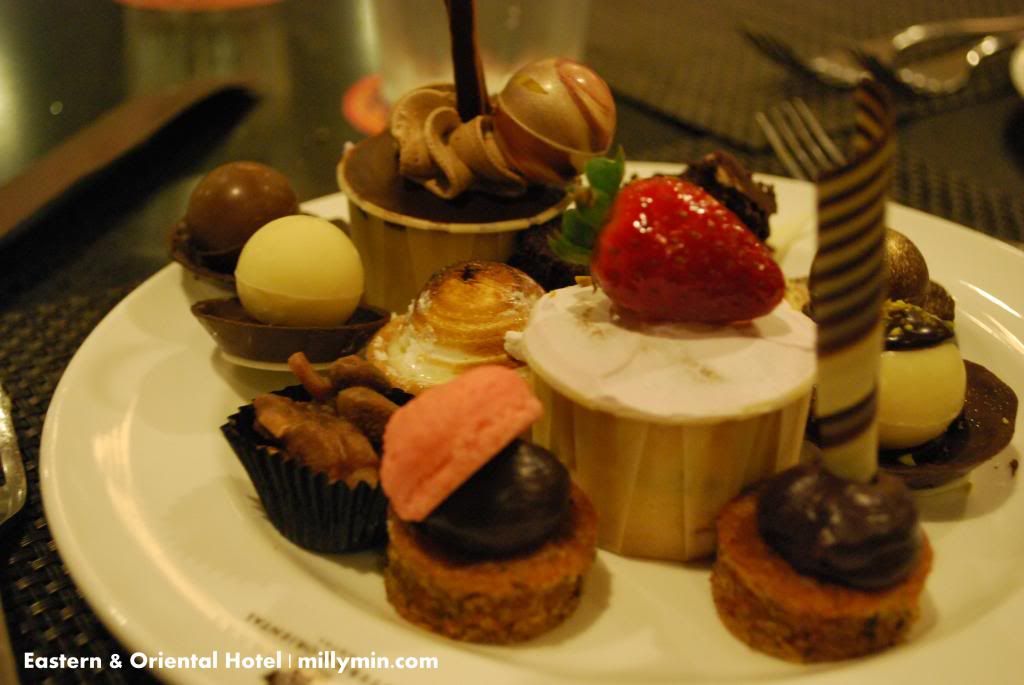 SARKIES @ EASTERN & ORIENTAL HOTEL
Add: 10 Lebuh Farquhar, 10200 Penang, Malaysia.
Tel: 604-222 2000
Business Hours: 7.00pm-10.30pm (only on Wednesday if you want to go for Chef Petr's Catch)