Aside from sponsoring food and gadgets. the children needs love and care as well just like anyone of us. Having this event sponsored by many commercial entity. Having the same applied, the visit to Children Protection Society aim to distribute food, beverages and gadgets.

Here in the Children's Protection Society,there are approximately 30 children who are taken care of. It is a non-profit, non-governmental organization catering to the needs of neglected and abandoned children in Penang.
My little buddie!
The objective of CPS are both immediate and long-term.The immediate objective is to provide children at risk with a safe, supportive and conducive environment. CPS's  focuses on areas include emotional and physical development, education, socail and recreational skills. At the same time, CPS aims to work with parents and other family members, so that the children can eventually be re-united with their families.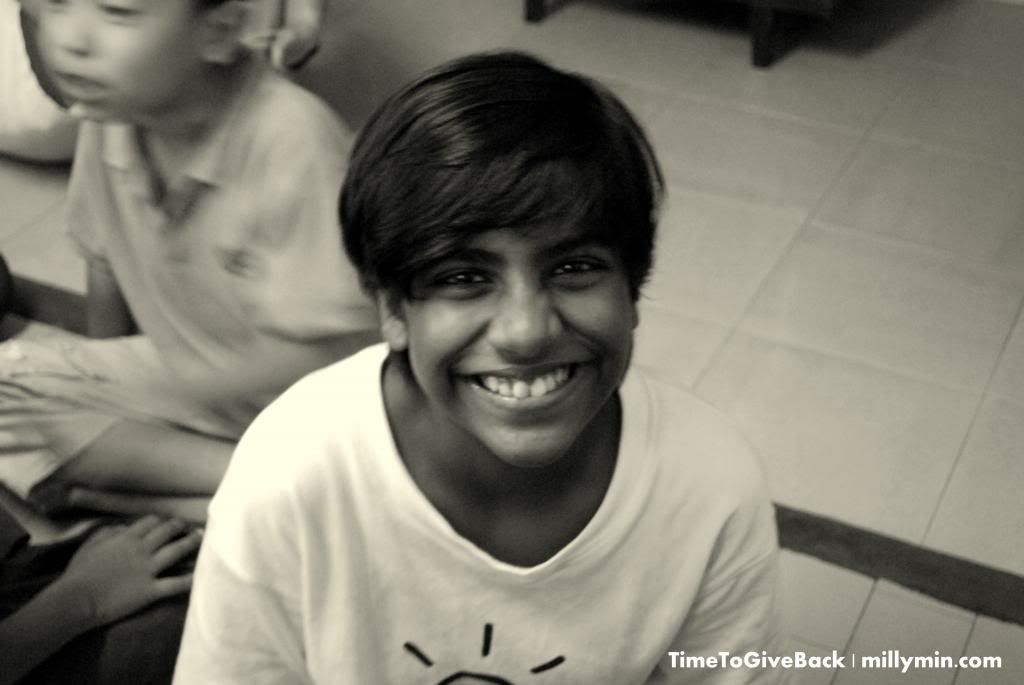 Well, if you wonder how you are able to help, below would be some of the ways you can look into:
* BECOMING A VOLUNTEER (http://www.cpspg.org.my/webpages/help.html)
Learning and tuition is always needed. You can provide your available skills; if you have yet return to your teachers 😉
* SPONSOR-A-CHILD (http://www.cpspg.org.my/webpages/help02.html)
* GIVE DONATION (http://www.cpspg.org.my/webpges/help03.html)
Financial donations can be made by cheque, payable to Children's Protection Society Pulau Pinang) and send to CPS at 118-A Jalan Scotland, 10450, Penang. CPS is a registered charity home with the Welfare Department so donations will be tax-exempted.
* SPONSORING AN ACTIVITY OR OUTING (http://www.cpspg.org.my/webpges/help04.html)
CPS organises many activities for the children, staff and volunteers. Sponsorships are welcome for any kind of specific activities.
Once again, thanks to all the commercial entity and the event organizer for making this event a success.
If you like to help, any form of contributions, please feel free to contact the Children's Protection Society as below :
Children's Protection Society Pulau Pinang
Add: 118-A Jalan Scotland, 10450 Penang
Tel/Fax: 04-8294046
Email: cpspg@hotmail.com
Website: www.cpspg.org.my
Special Credits to:
Subway Suntech, Subway iAvenue & Subway Leith Street