Just when I don't feel like leaving bed. The night before was a little sleepless, but I managed to doze off soon after as I was exhausted. But, waking up to such beautiful view, it was indeed a relieve.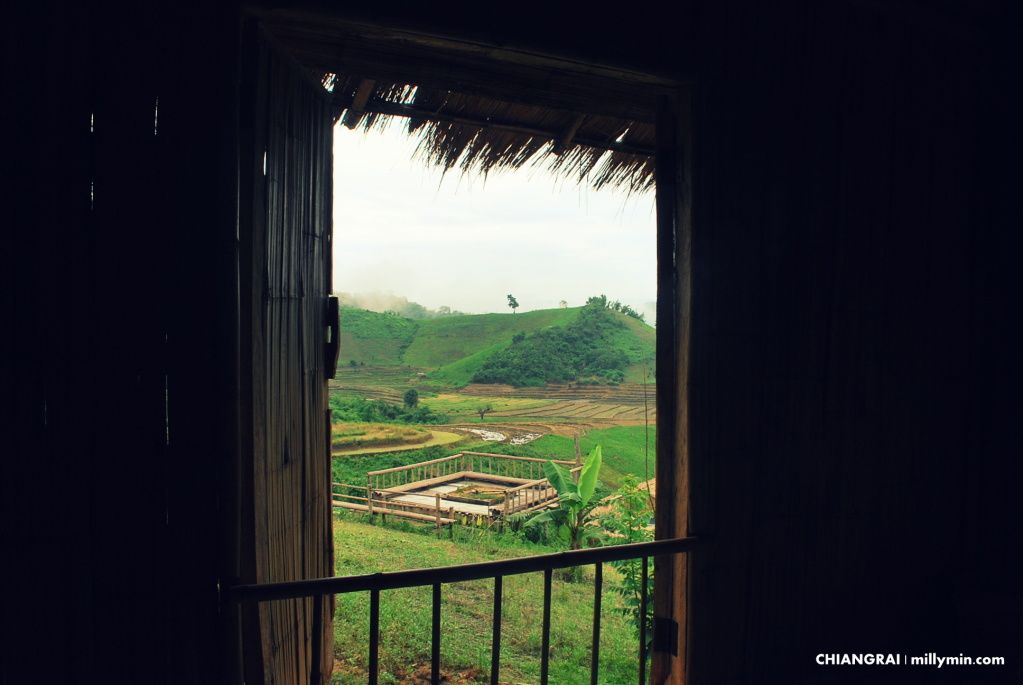 I could really hear the birds chirping, I was just so far away from the concrete jungle.
To play safe, I actually kept the bottle of water and biscuits which was distributed in the bus during my journey from Chiangmai, well, just in case I really need food. And yes, the Green Bus I took actually distributed them without any extra charges.
When I saw the bananas, Nok told me, bananas are on the house. I somewhat sensed that she knows I love bananas!
Check out my pre-ordered breakfast 😛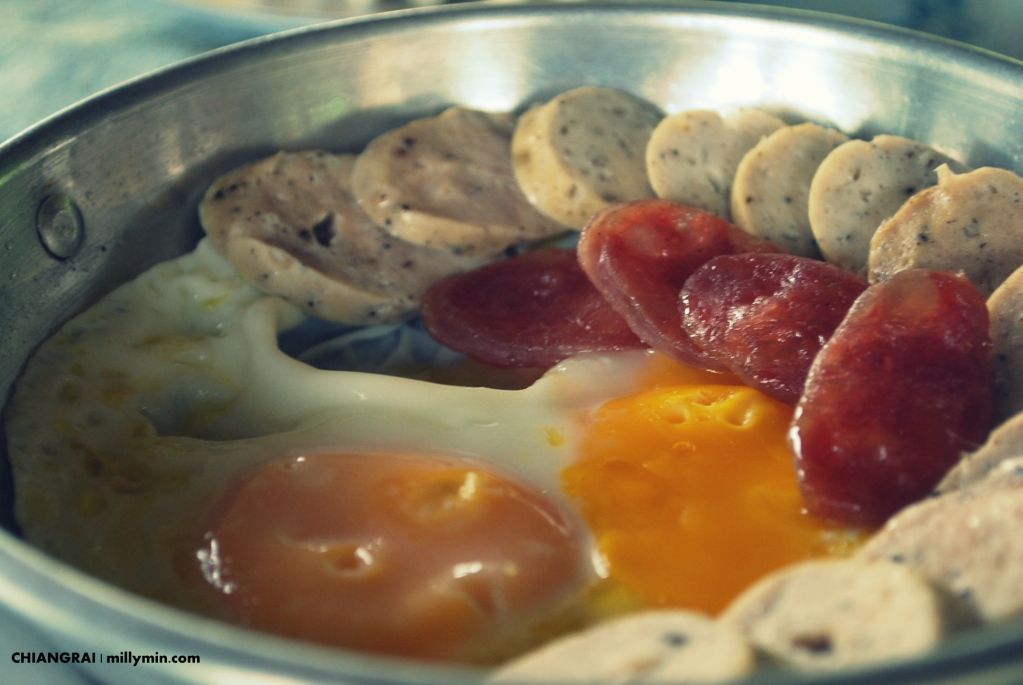 Which is served with fruits! This is why I love Thailand so much.
To be honest, I was kinda reluctant to move about. I was staying at the hill top and to head out, it will take my entire day. So, before heading out, I took my own sweet time for some photos of my new home for the three days.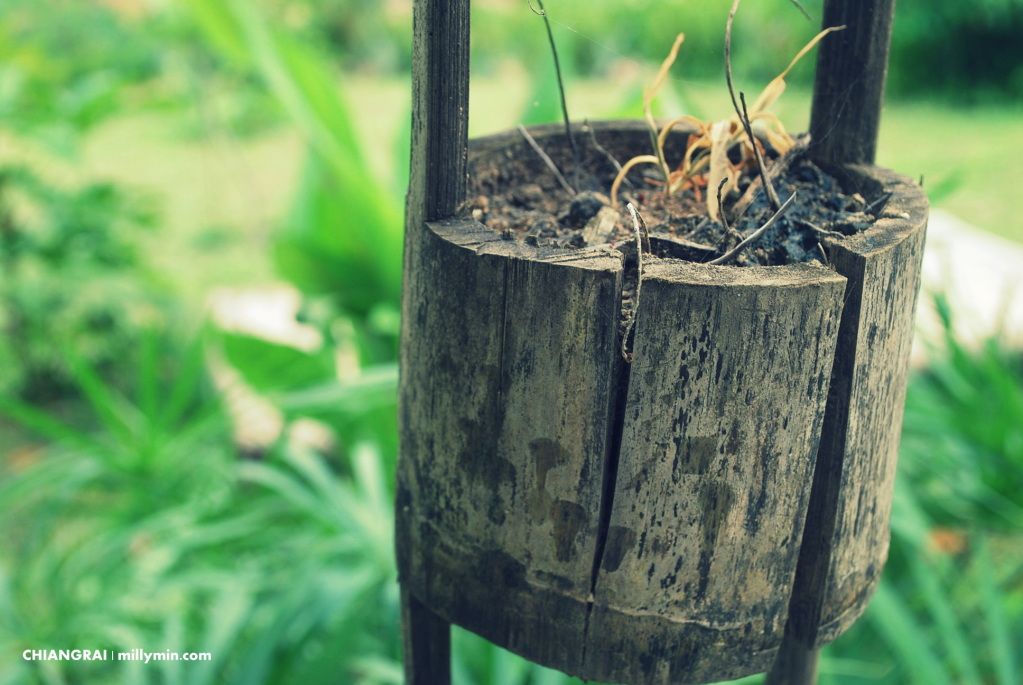 My bamboo nest.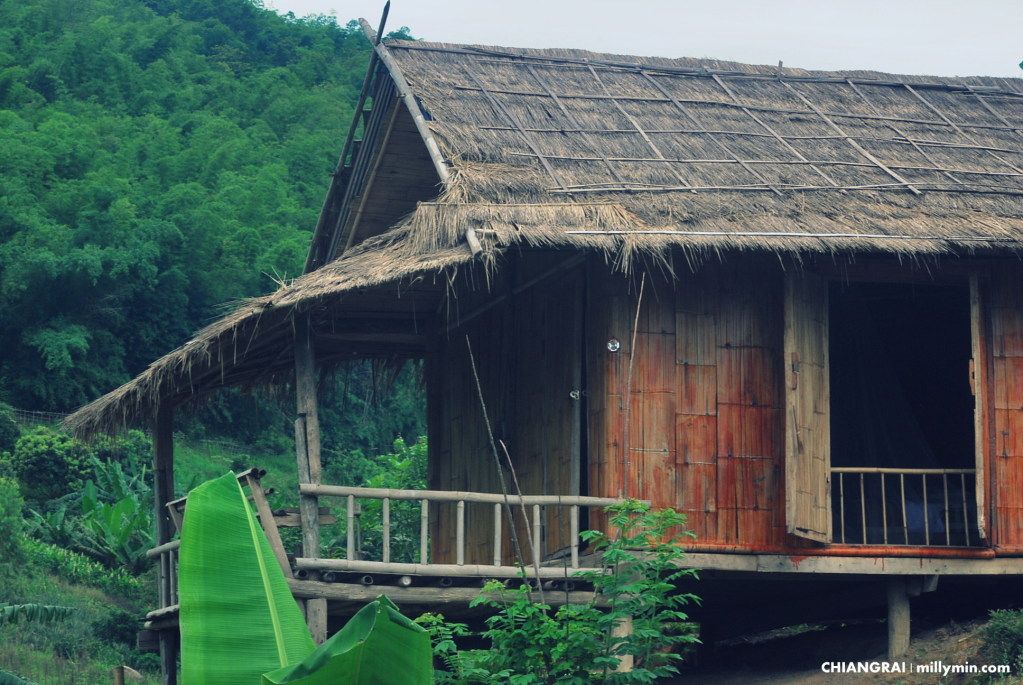 The splendid view. Writing this and looking back at those pictures is making me wanting to head back again.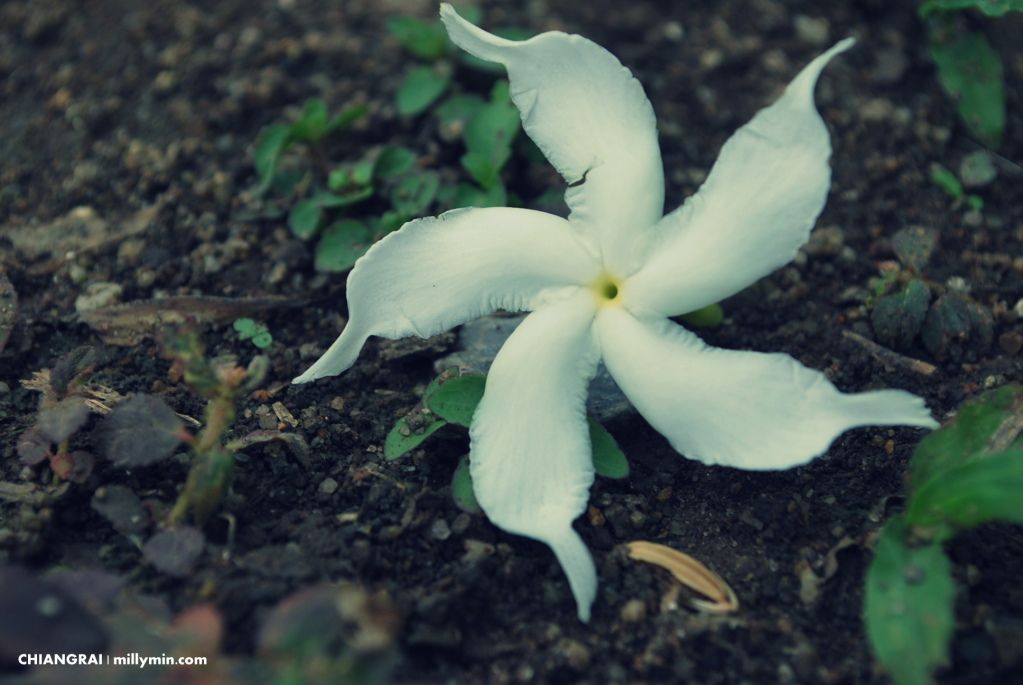 … and new friends. I miss them much!
Beautiful flowers blooming wildly.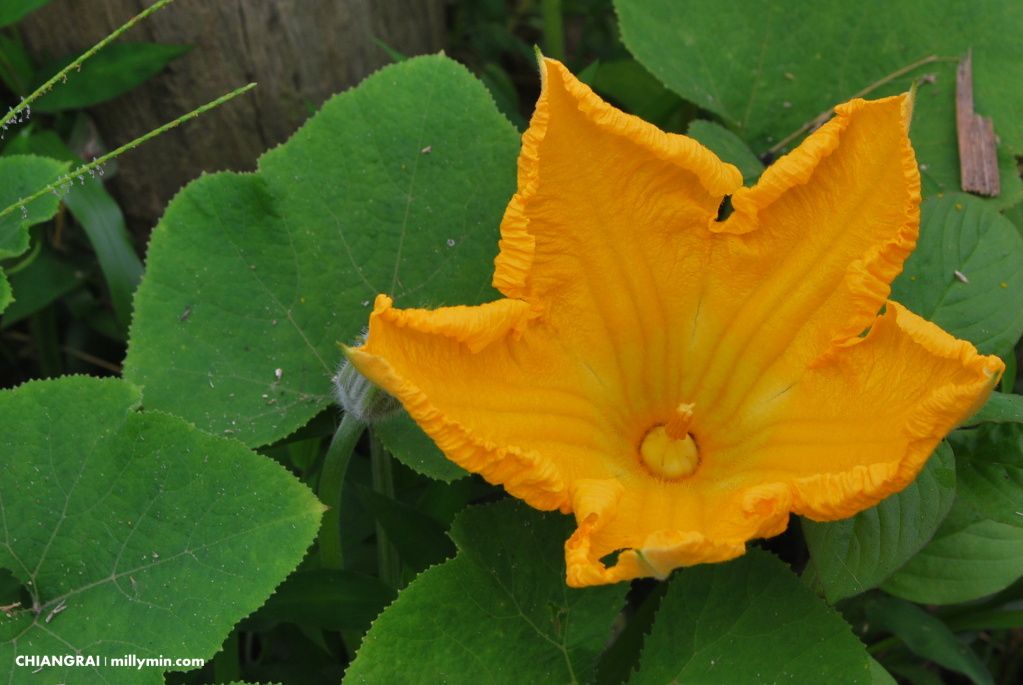 I needed to walk to the car as we parked it at the village.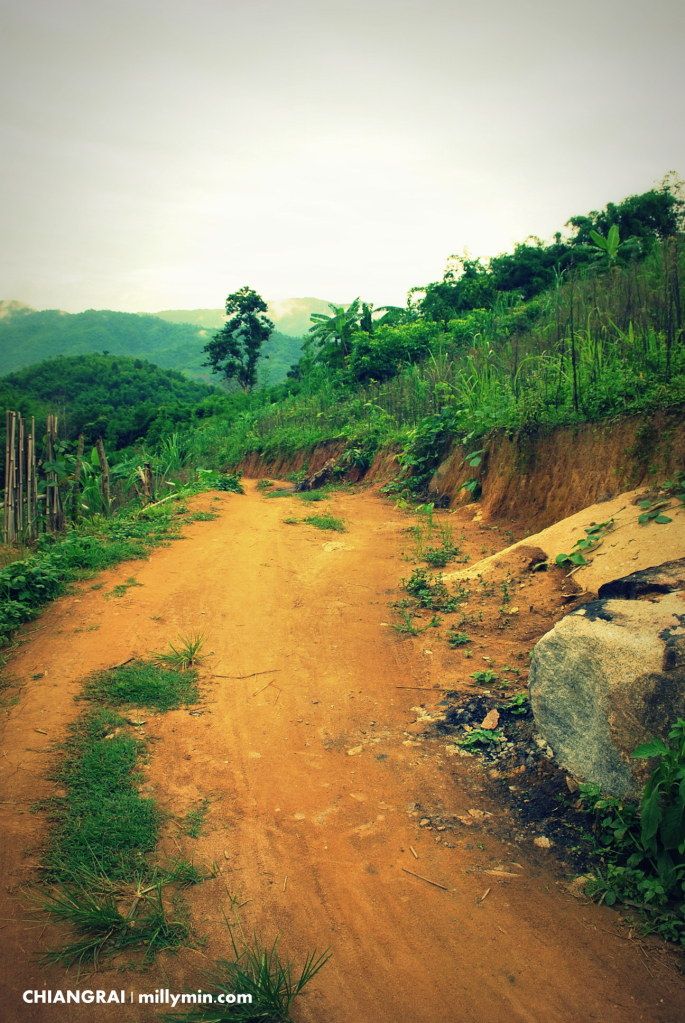 … which some scenes just not too common in where I originated 🙂
A small chapel within the village.
… and I realised that my existence were noticed.
There we go! My ride for the day!