A good stroll around Shwedagon Paya, also locally known as the Golden Pagoda or also  Great Dagon Pagoda in Yangon. It was pouring uber heavily the night before which then I woke up to a sunny morning which I have decided on paying a visit to Shwedegon Paya, a must visit Pagoda in Yangon. Besides, it is ranked as the #1 Things to do in Yangon.
Foreigners are requested to pay 5USD / 4500kyat and it is free of charge for children under 5 years old.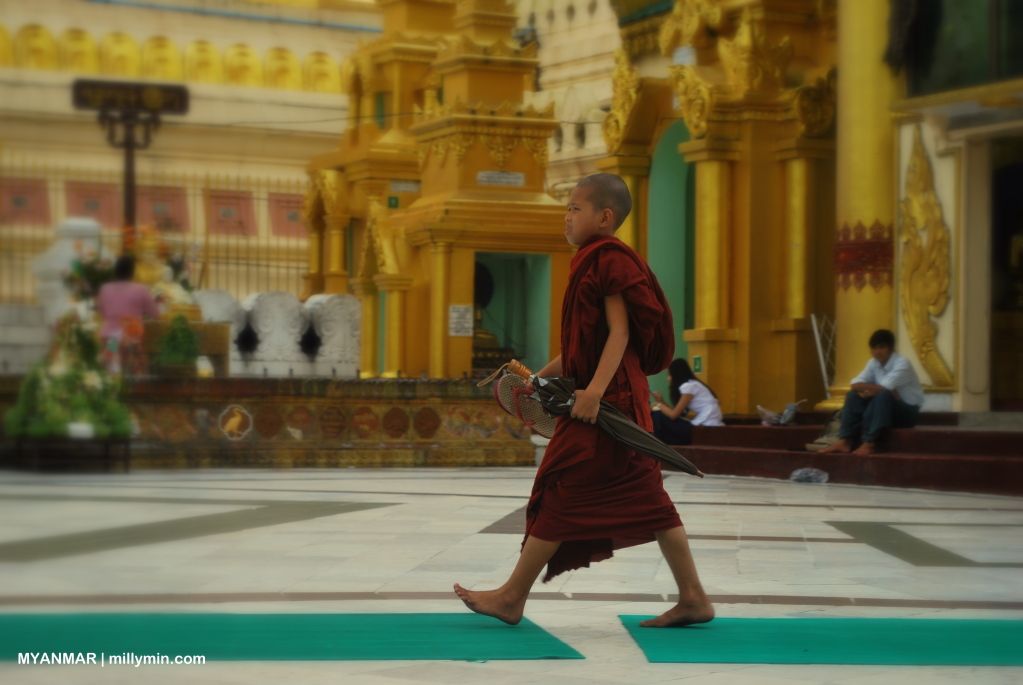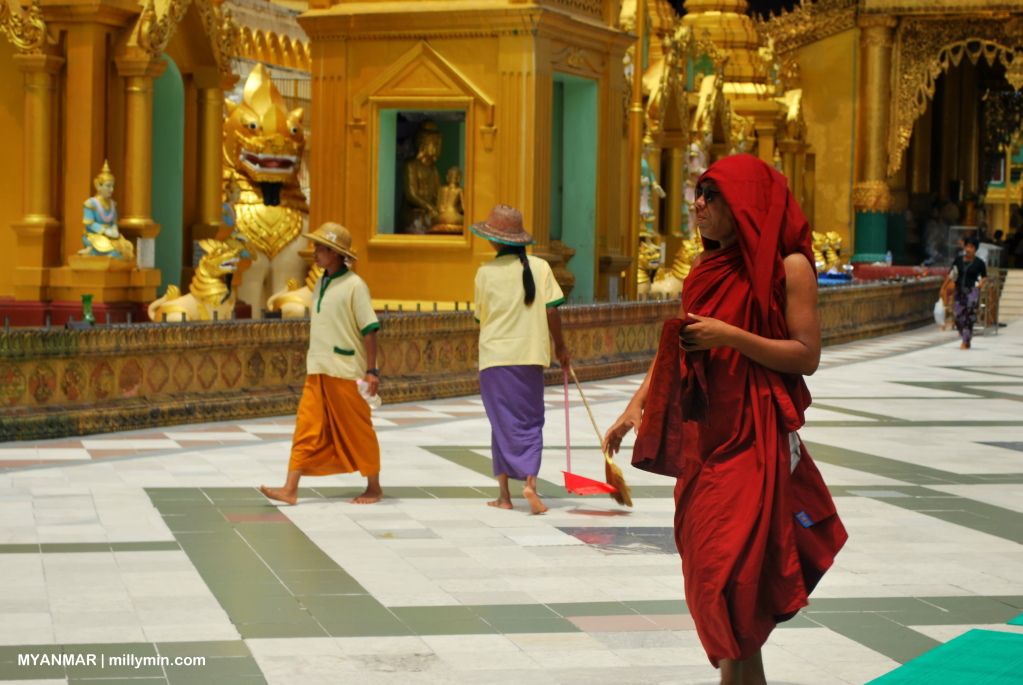 Pagoda is located to the west of the Kandawgyi Lake, on the Singuttara hill. It was very hot I could tell. All visitors are required to remove their footwear before stepping into the premises.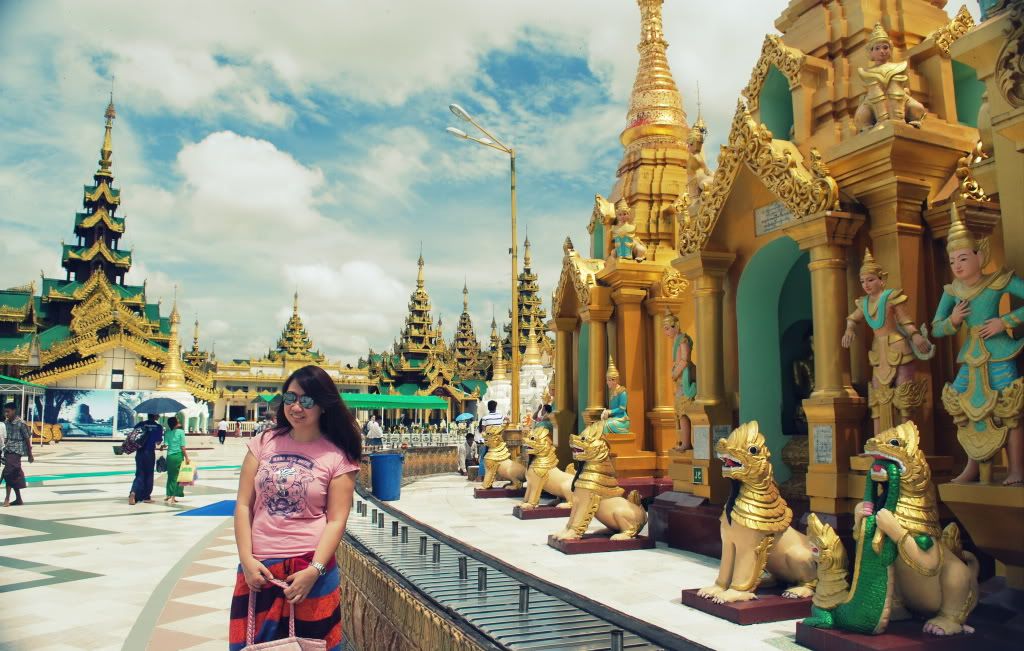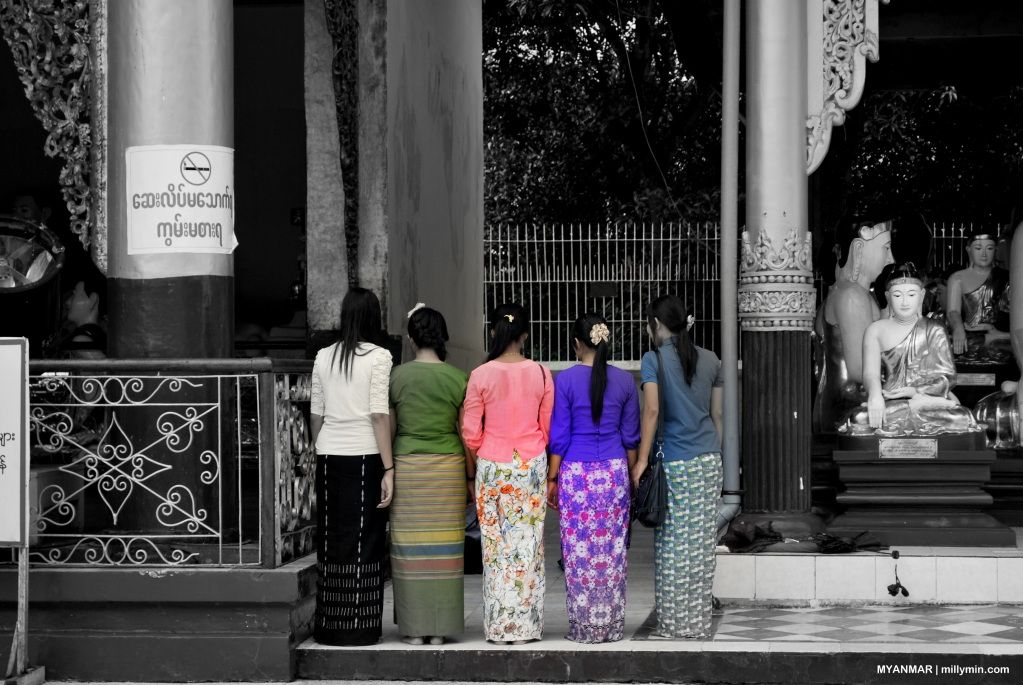 Spot me 🙂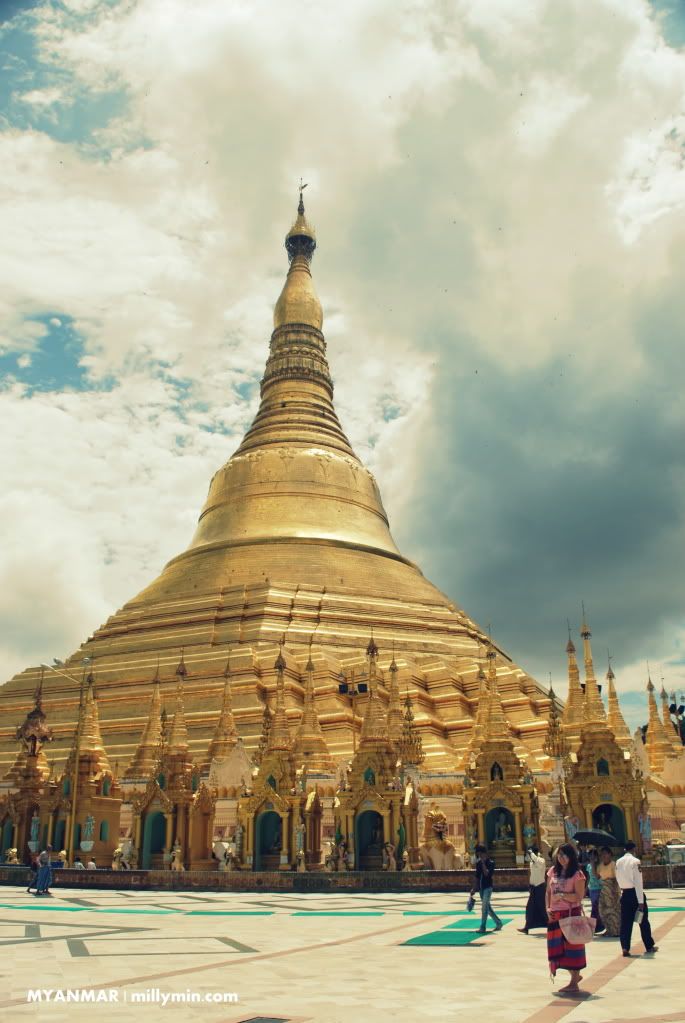 The temple is so huge and I was just walking … and walking … and walking which later on I lost my way and couldn't recall which direction I came from.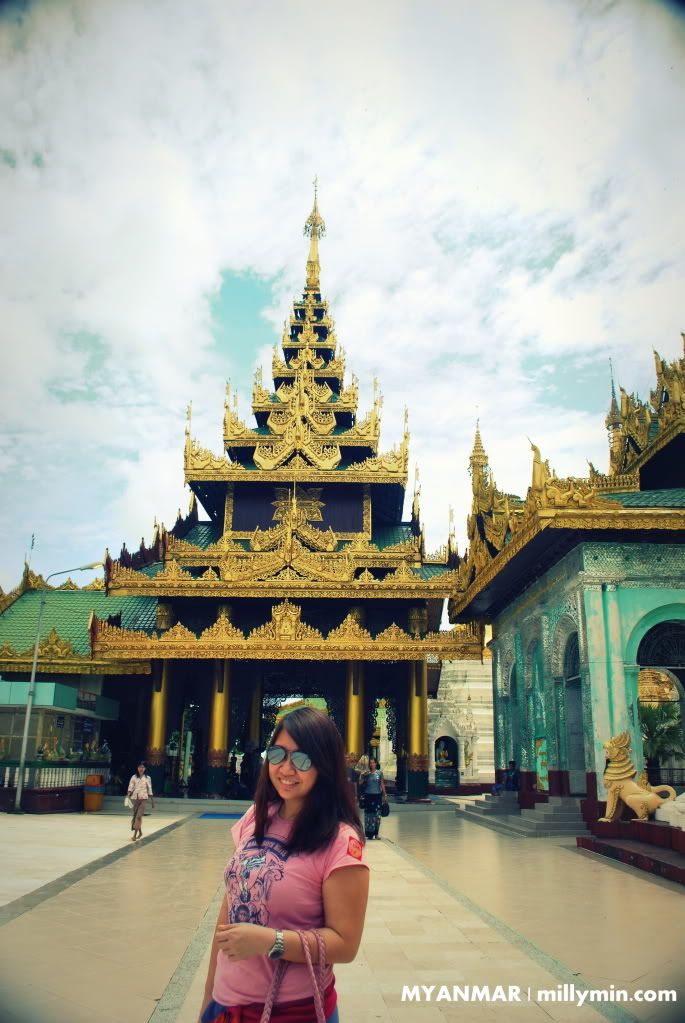 With the scorching hot sun, it feels like you are walking on fire 🙂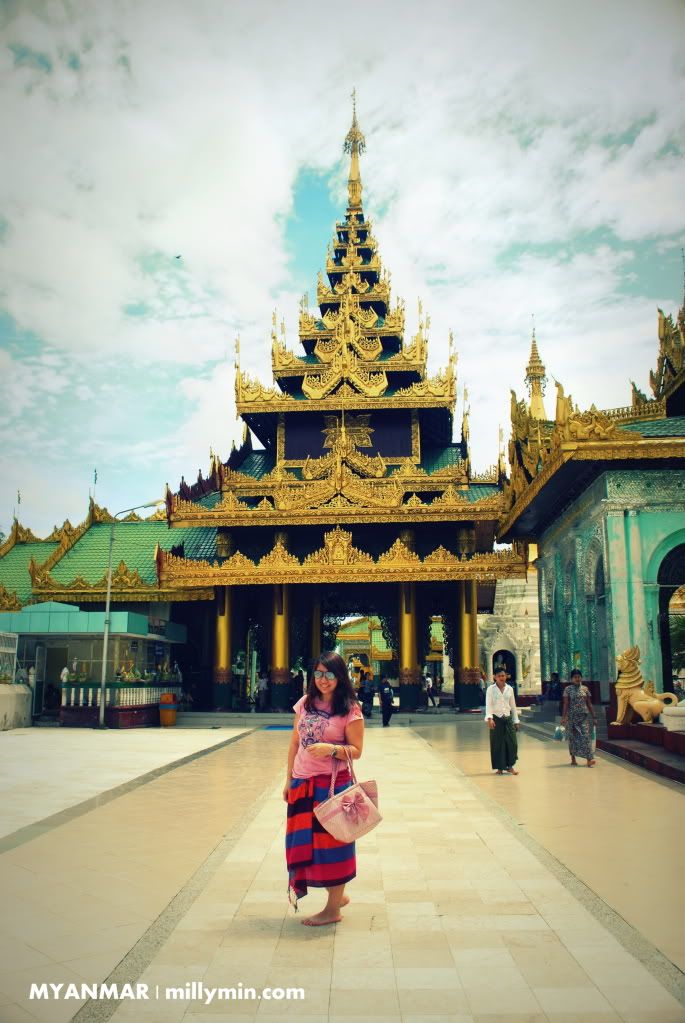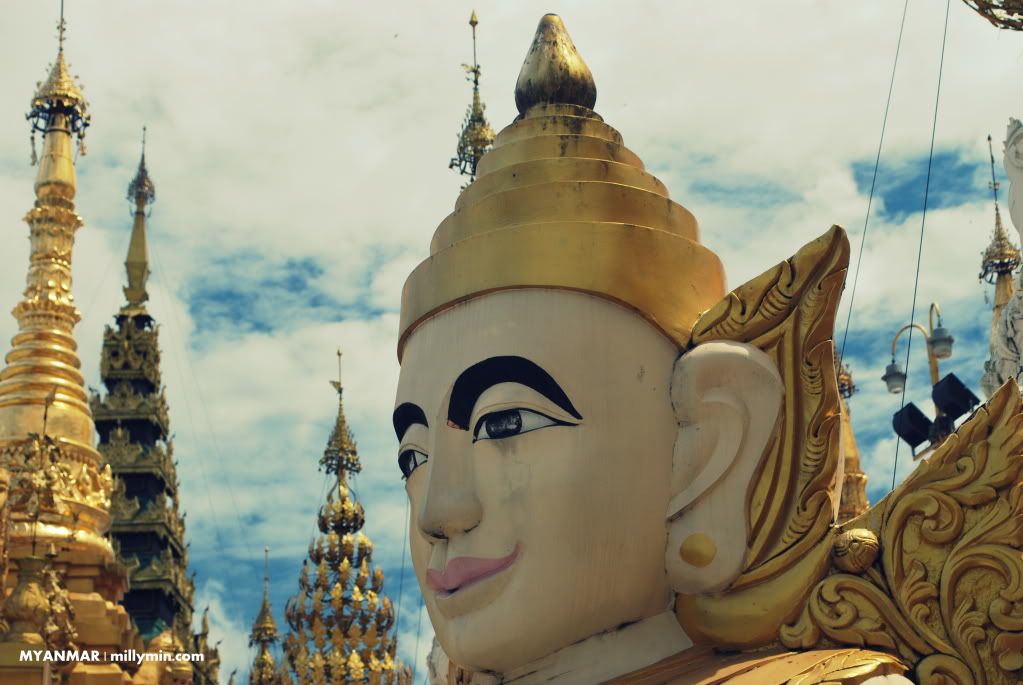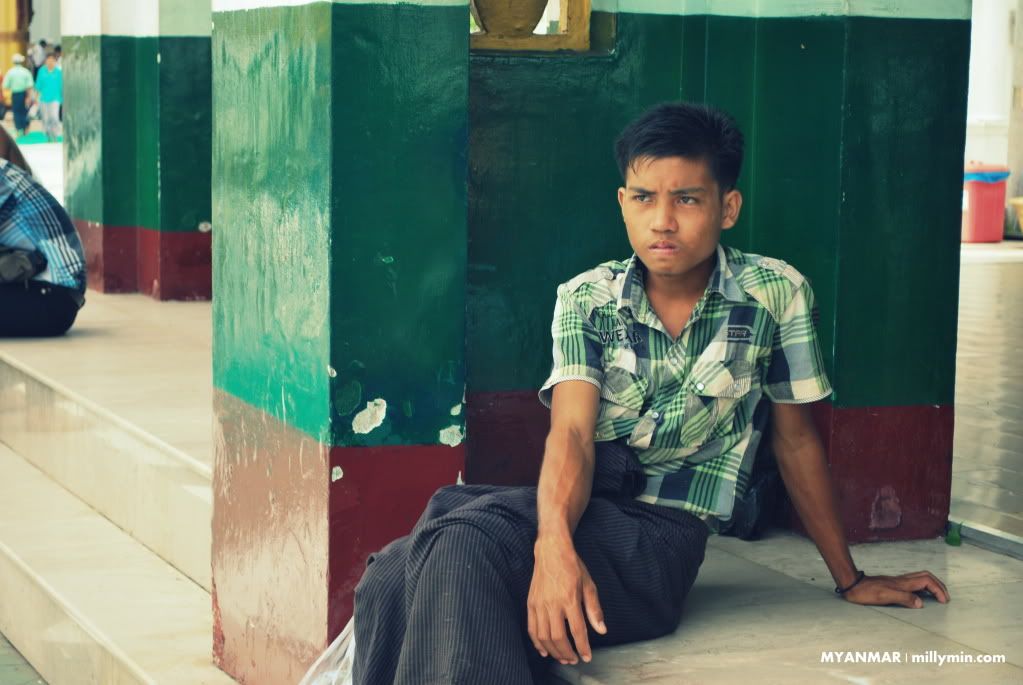 Ladies and baby.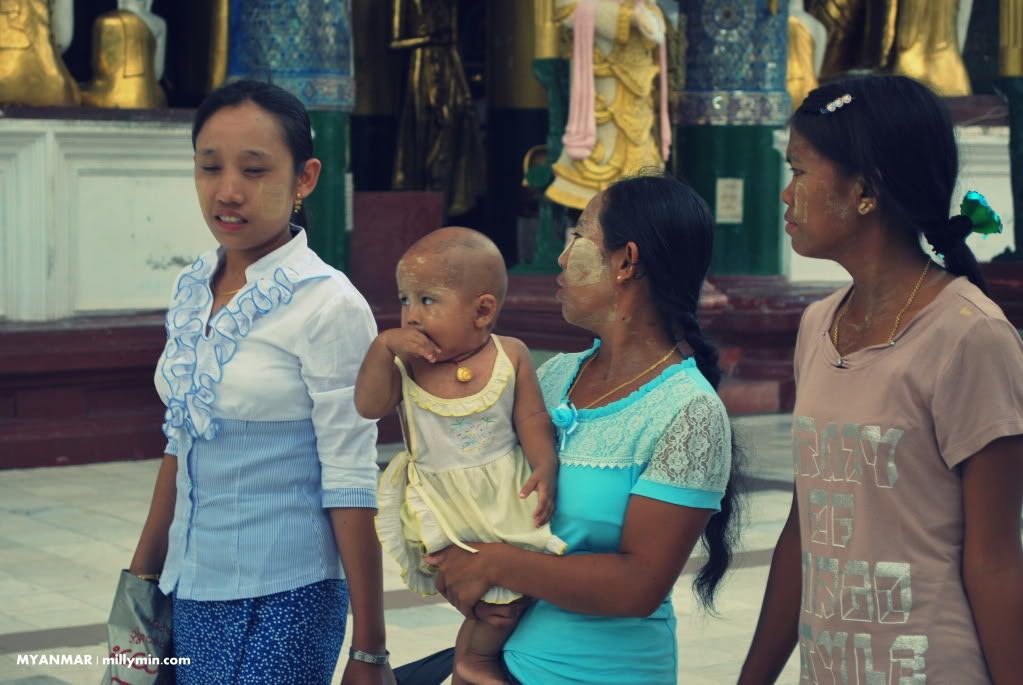 Do consider buy some flowers for offerings 😉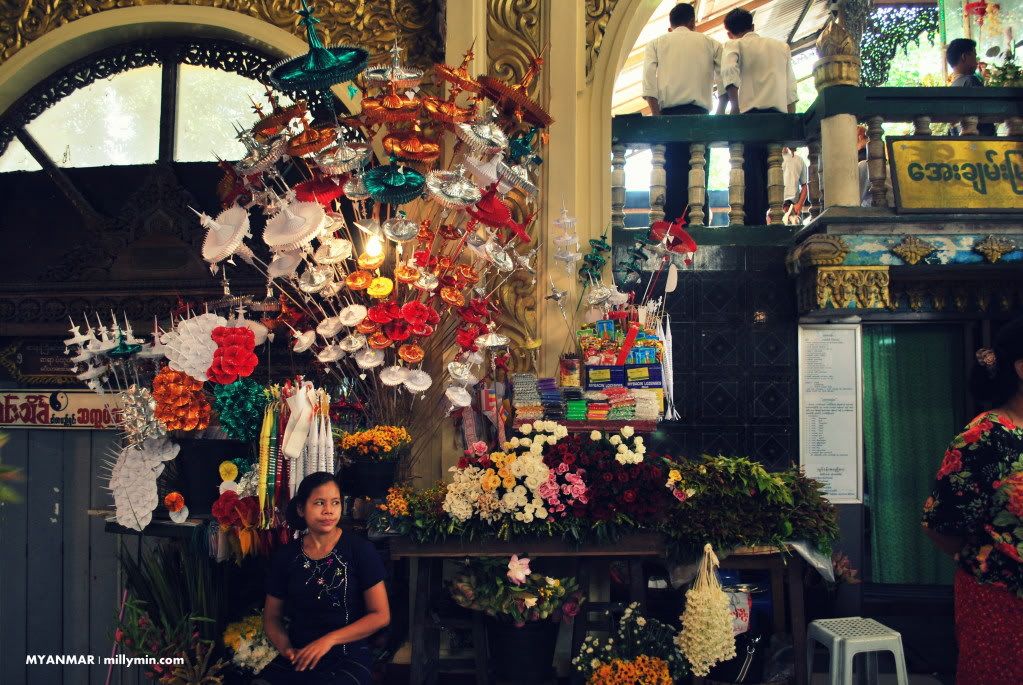 The Entrance of  Great Dagon Pagoda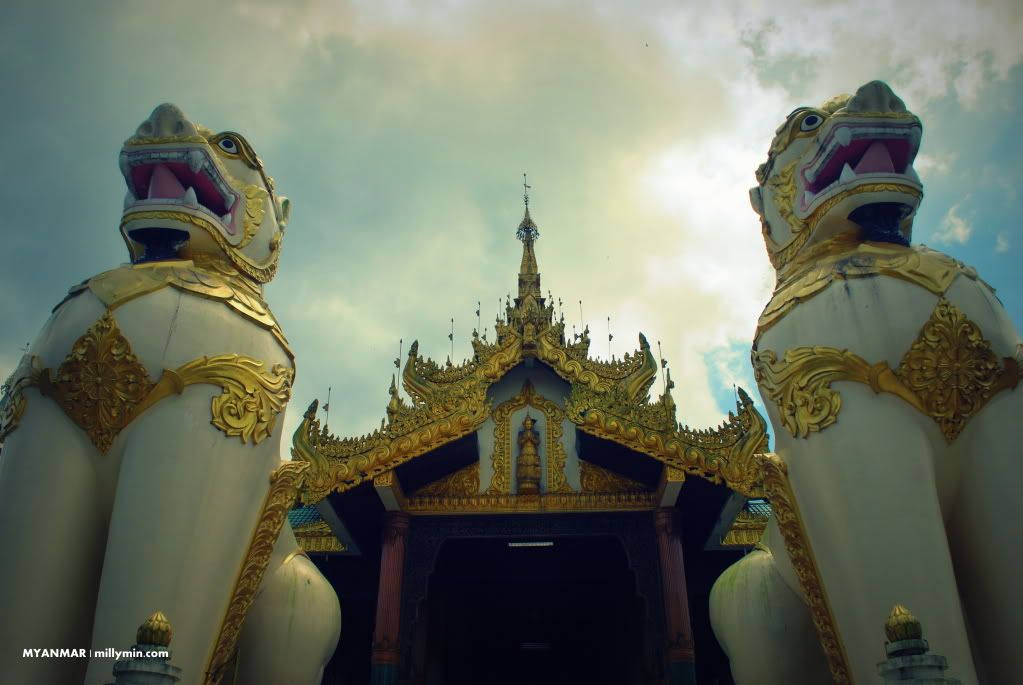 A monk walking pass would be my victim of Point & Shoot!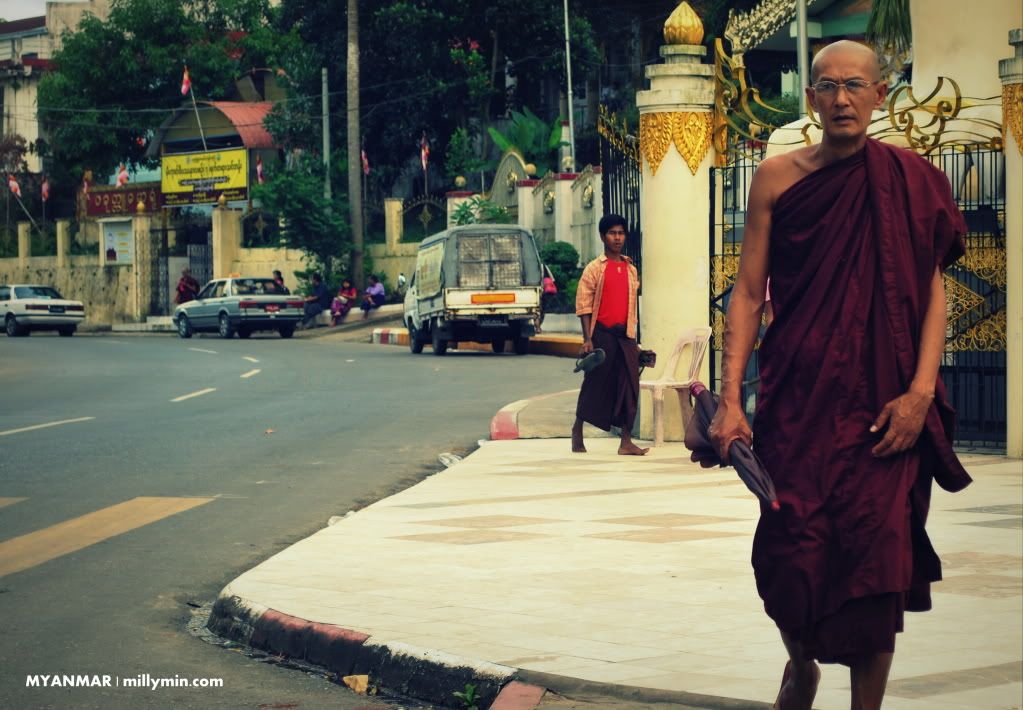 One of those cab available.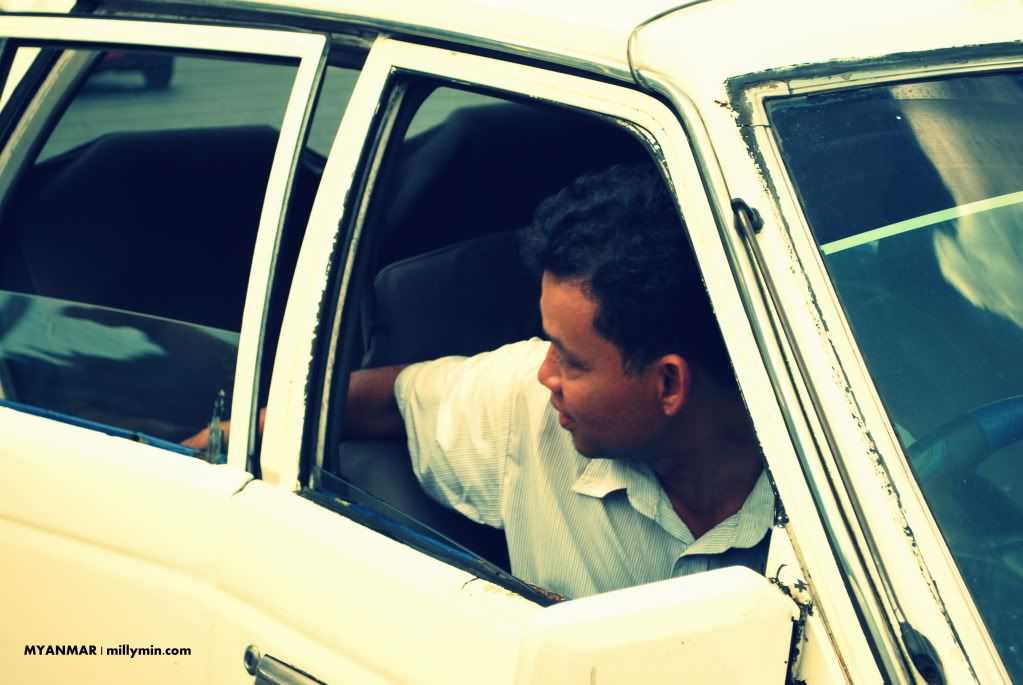 Remember to bargain before hopping onto a cab!