I have been to many places in South East Asia, but I have never been to both Hard Rock Hotel Pattaya and Hard Rock Hotel Bali. But the name of it, itself, tells a lot. I know Bali is famous for surfing and Babi Guling too! … and Pattaya? Oh, well. Aside from Nasi Goreng Pattaya, I know its a beautiful beachy place for sun, sea and sand just like Bali! Maybe I should share some overview of both hotels.
Hard Rock Hotel Bali, Indonesia
Hard Rock Hotel Bali has such an awesome pool to soak in! Having the tropical weather, mainly we have the sun all year long, soaking in the pool is actually d-thing-to-do!
The Cabana poolside is the largest pool in Hard Rock Hotel Bali!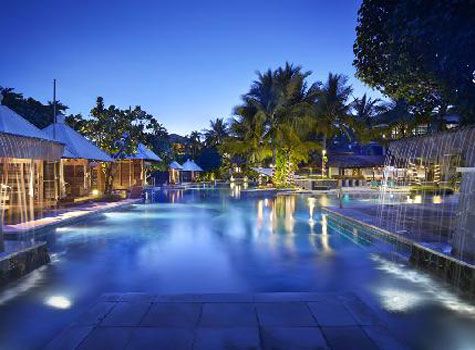 Hard Rock Hotel Bali is actually located right across the stretch of Kuta beach where you can see surfers enjoying the waves!
Hard Rock Hotel Pattaya, Thailand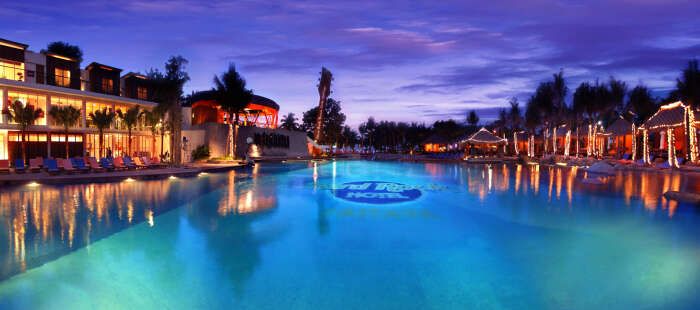 In Hard Rock Hotel Pattaya, you will have a magnificent view of the Pattaya bay! I feel you! My heart beat increased and I began to drool when I saw this picture. No way I can swim across such a huge pool! Well, pools like these, best to be enjoyed with a bunch of friends, or perhaps someone special! I wish I am able to soak in both the pools in Hard Rock Hotel Bali and Pattaya! I am madly in love with the pools and that I have not seen other spots of the hotels yet!
One of those awesome time in the pool at Hard Rock Hotel Penang!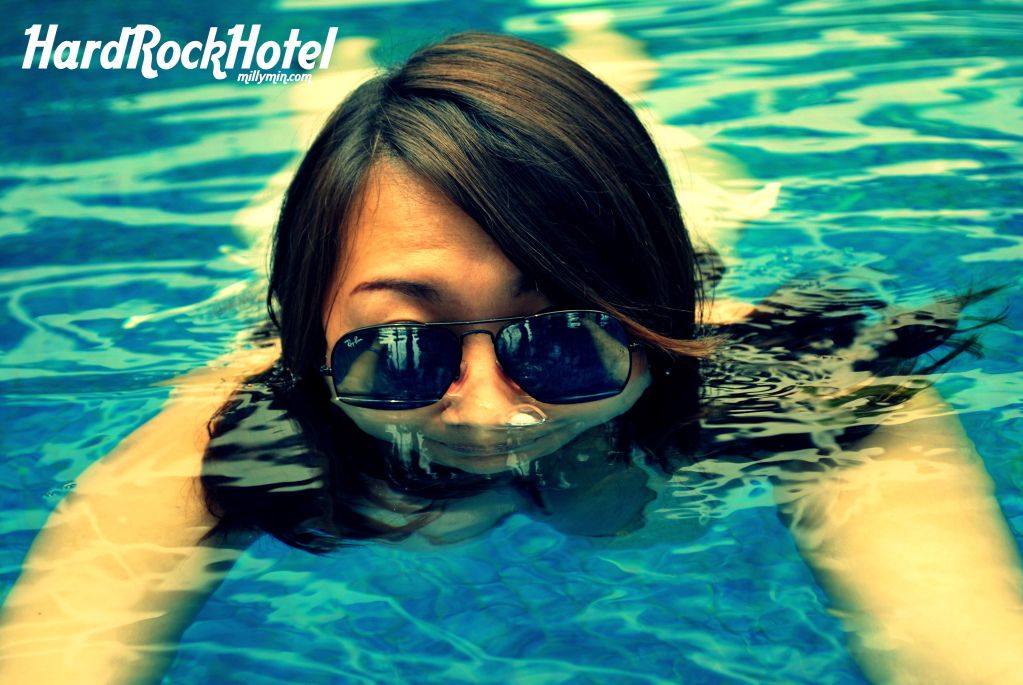 This year, the first time ever inaugural Miss Hard Rock South East Asia 2012 beauty pageant was held at Hard Rock Hotel, Penang! Hence, Hard Rock Hotel Pattaya and Bali had sent their gorgeous ladies to represent them individually and we had all the 8 delegates that night at Sand Stage, Hard Rock Hotel Penang, rawkin' the night! Well, sometimes, beauty ain't it all. I personally find women who can fix cars, sexy! What say you? Hence, the 8 pageants were here to prove me right!
Having Little Rocker in the house doing the Gangnam Style on his dad's head!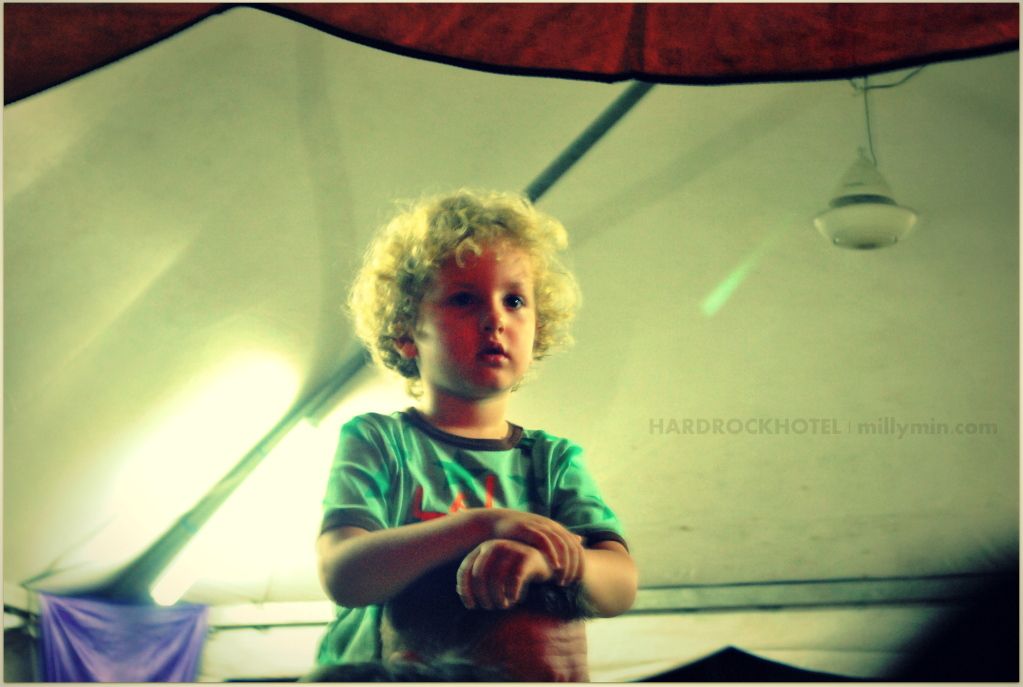 The Miss Hard Rock South East Asia is mainly sponsored by Venessa Diamonds, Roxy swim wear and of course, Hard Rock Hotel!
We had the Bongga-Bongga entertaining us all night long aside from those lovely ladies. Good songs on a beautiful sandy night! I always love chilling on the beach.
Anyway, looks like this is gonna be a short entry as Miss Hard Rock South East Asia two-thousand-and-twelve goes to … *drumroll*
|
|
|
|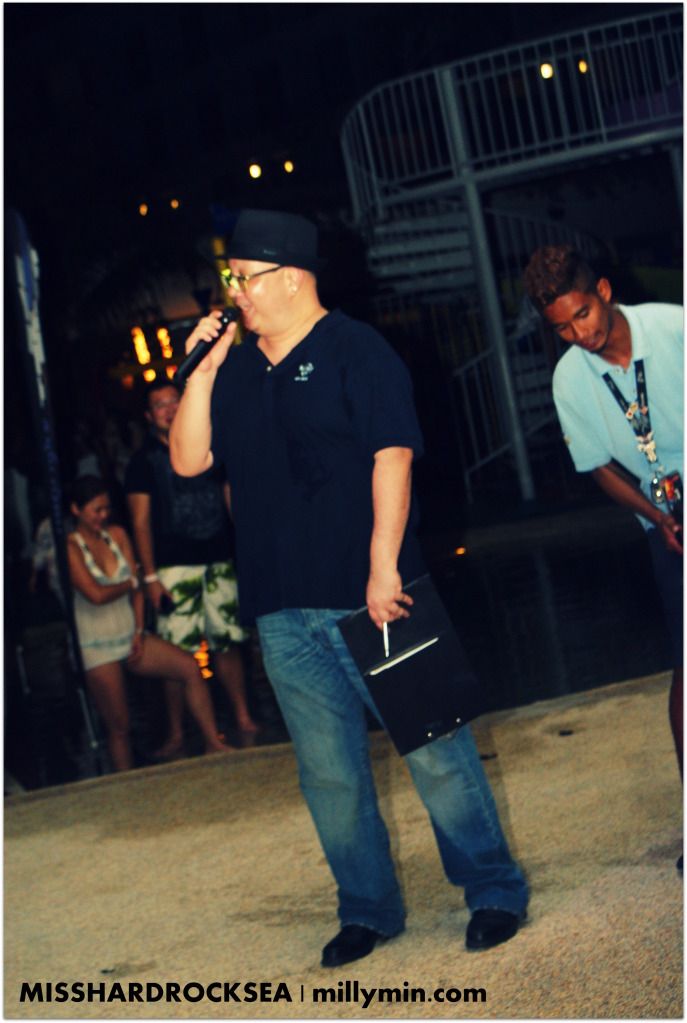 NOT!
We had 8 beautiful ladies for the night and Amanda Lee from Penang, kicked off the show! Time for the ladies to show what they've got! Amanda started off with magic show and dance. Yes, she can do magic!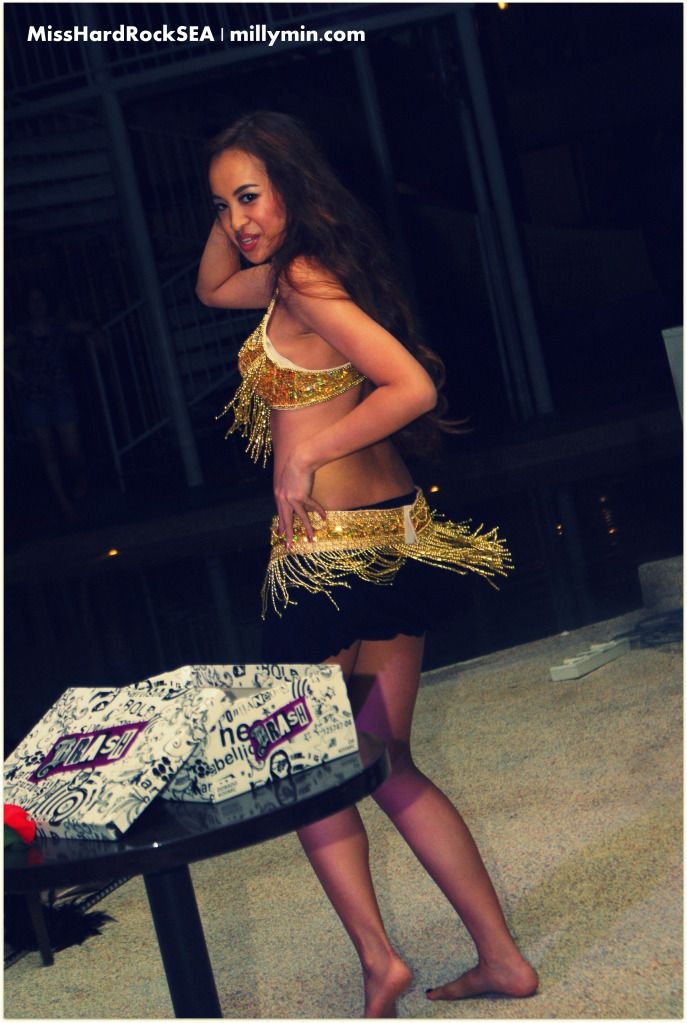 Amanda in her Roxy swim wear.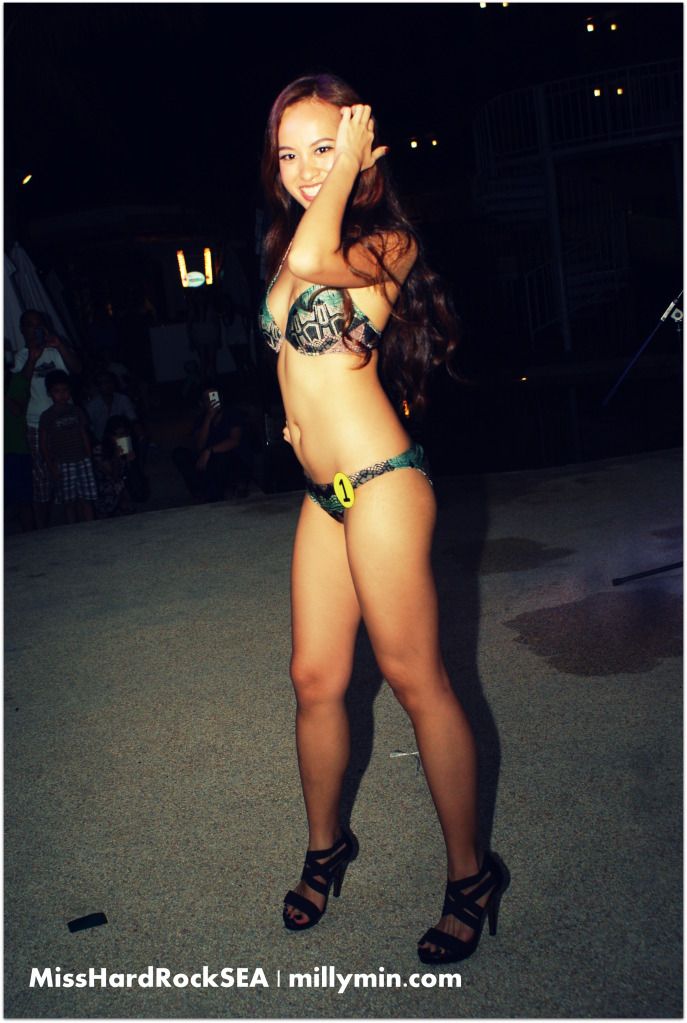 Finalist No 2 would be Kezia Eirene from Monado, North Sulawesi, Indonesia in the Roxy swim wear! Gorgeous lady and she sang for us that night.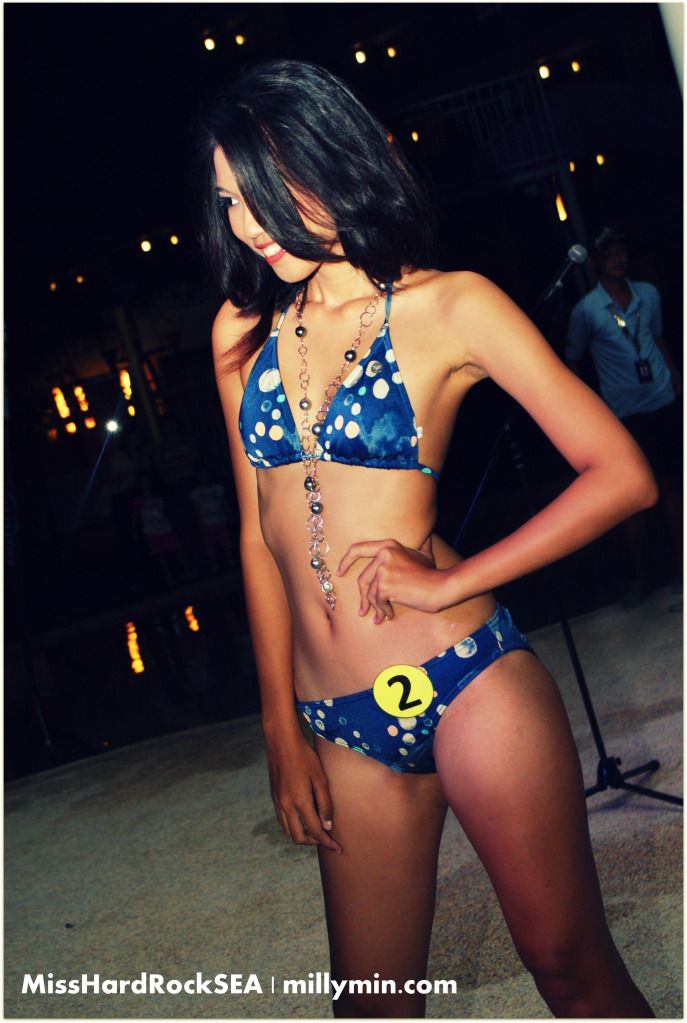 Kezia sung us Christina Perry's A Thousand Years.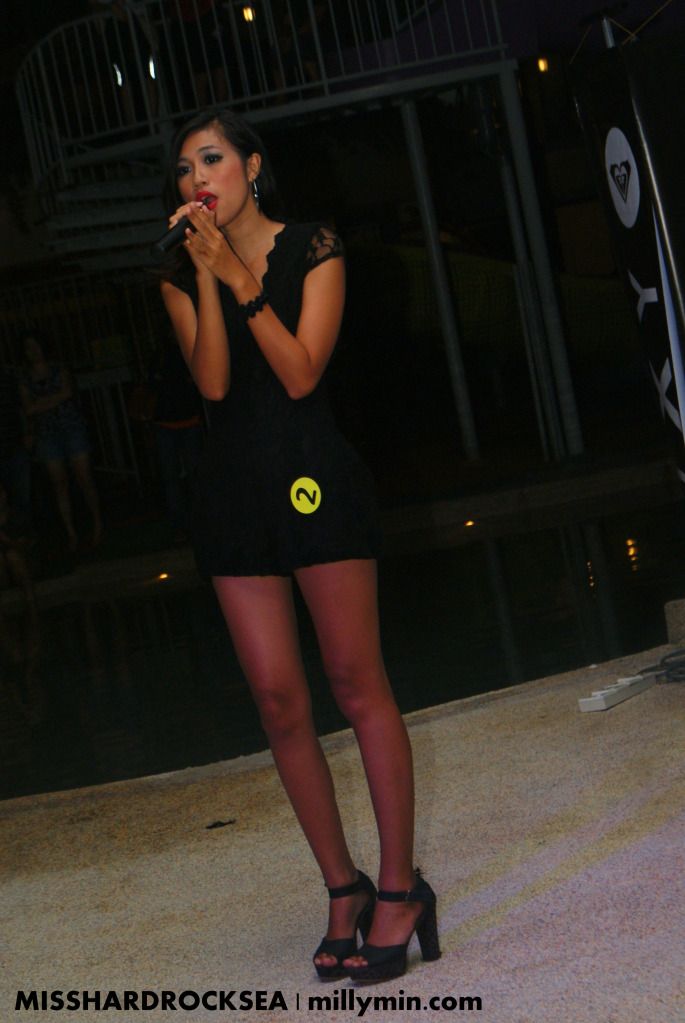 The not-to-be-missed, Cattaleeya Schulze hailing from Pattaya, Thailand, performing Pattaya-famous-for, lip singing, dancing and acting and I can tell that she is awesome! She did it so real that I did not realize that she was actually lip singing! I feel cheated! LOL!
 Catt, a Thai mixed German, in her Roxy swim wear!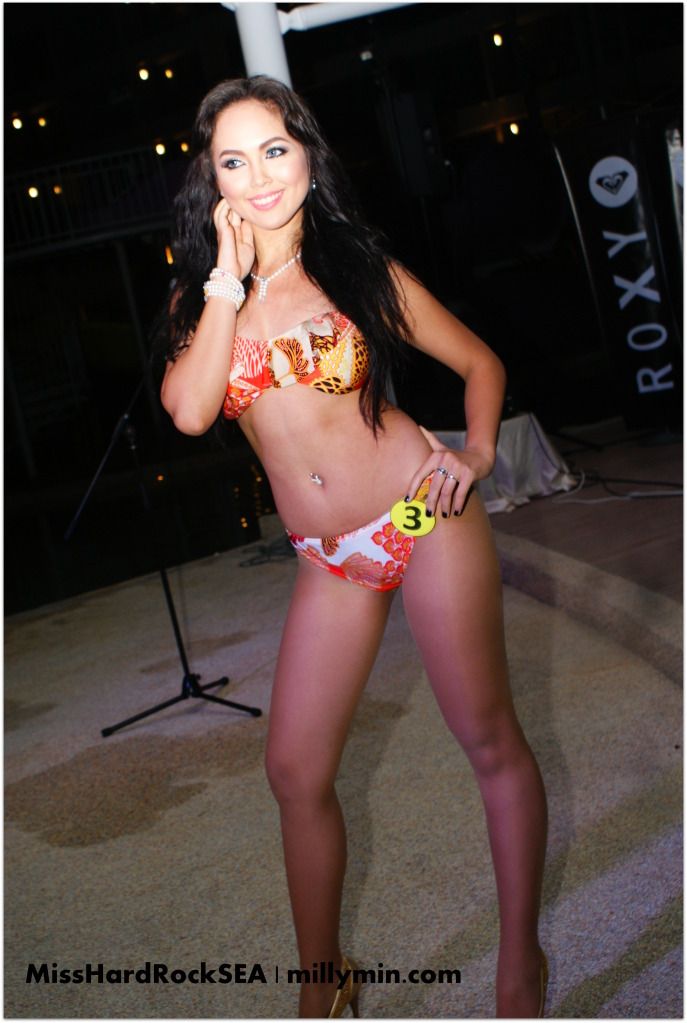 Elaine Chee, 29, representing Penang, the female dragon!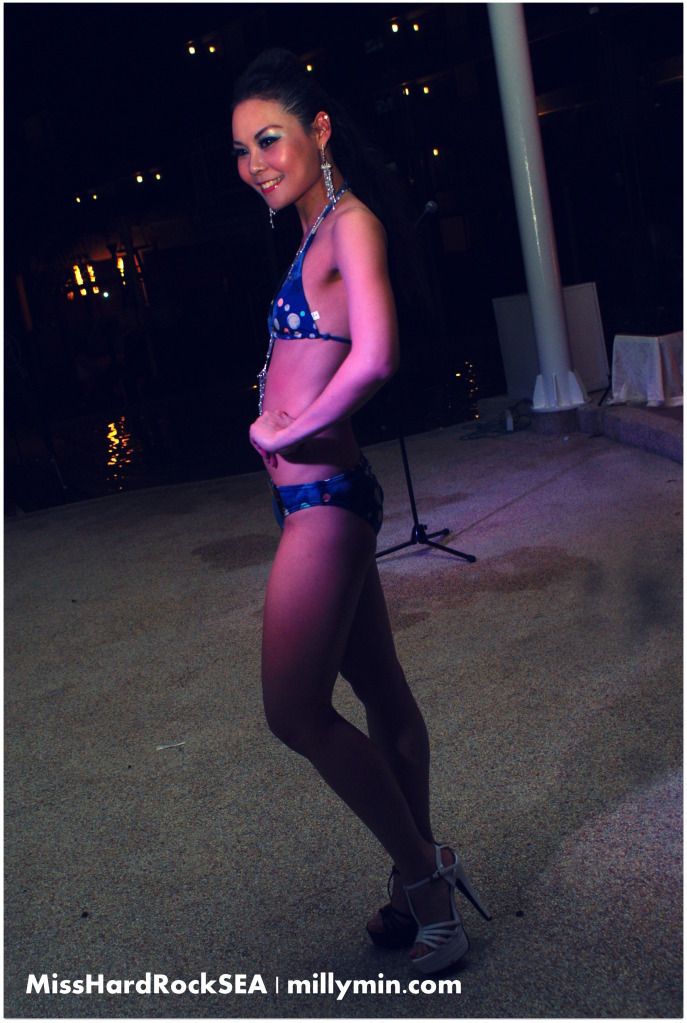 She scares me! She has fire in her mouth! I haven't seen any girls who has done fire breathing!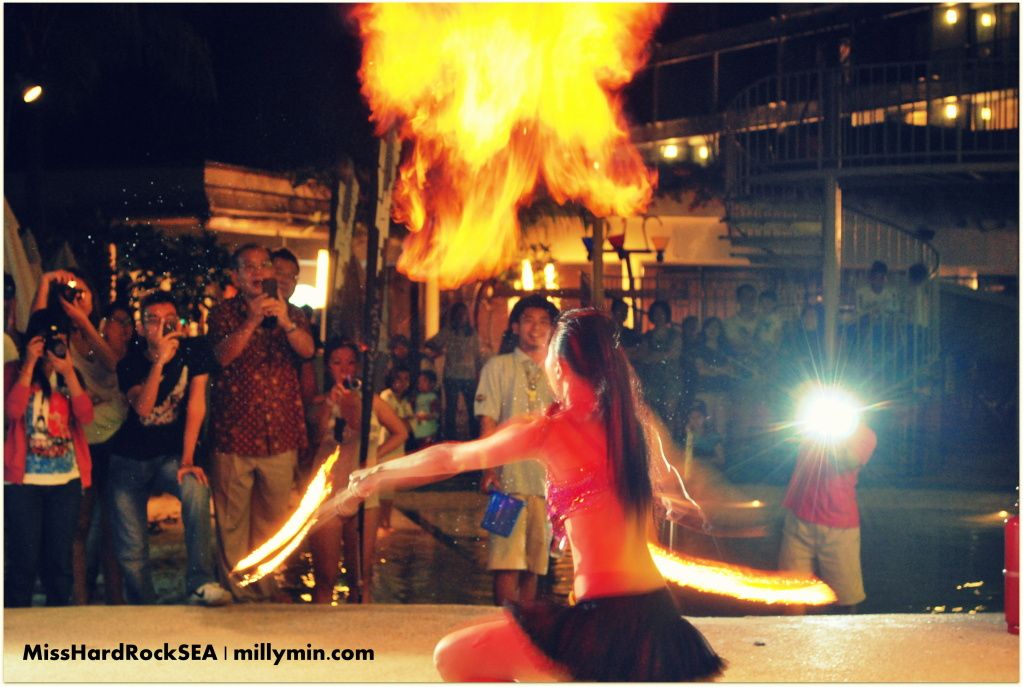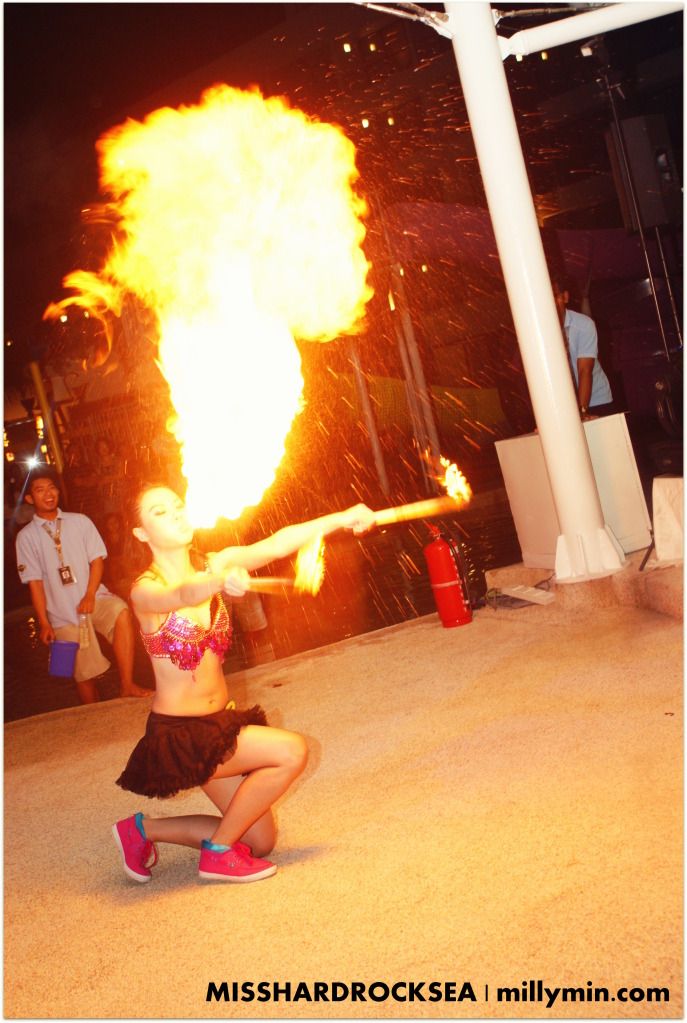 Khemika Pattanavaraporn, 24, hailing from Pattaya, put on a fancy attire and sang with an umbrella!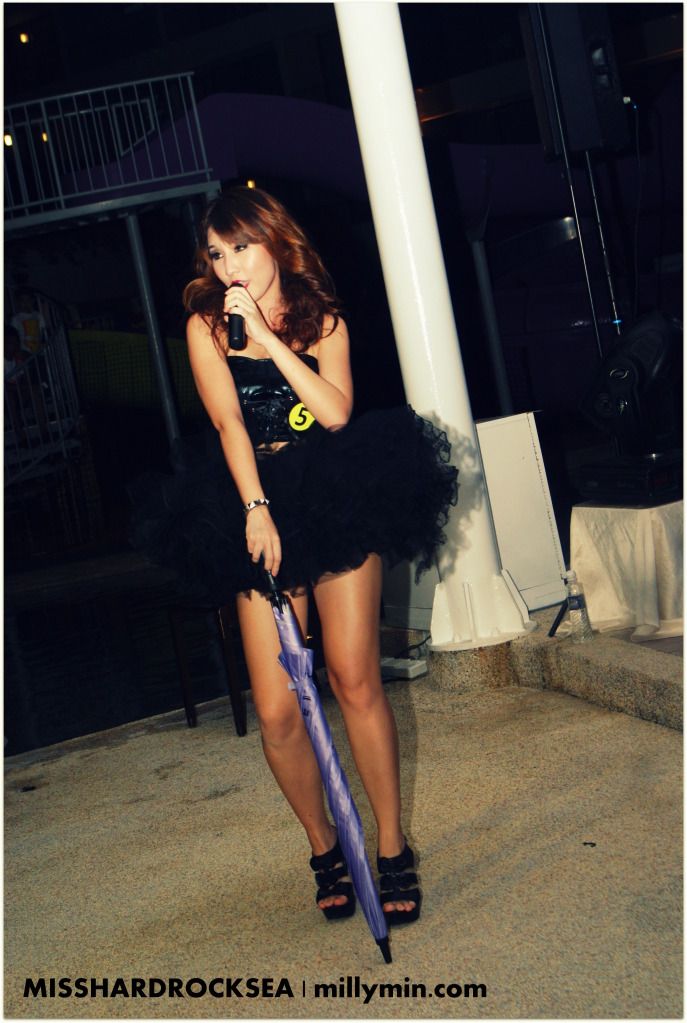 Guess what?! Umbrella it is, from Rihanna!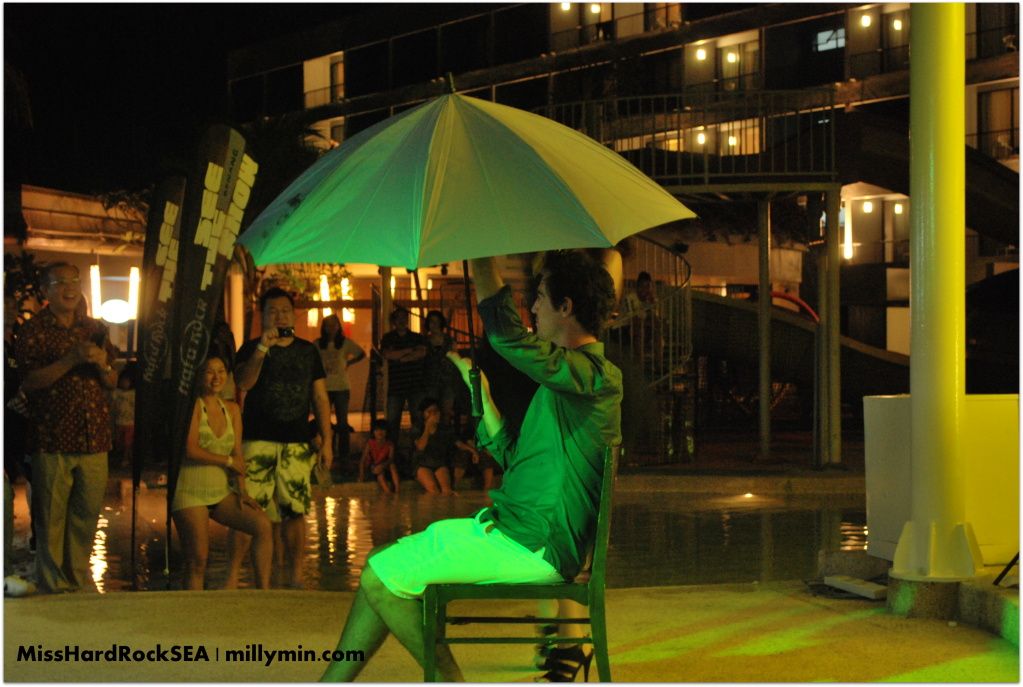 She managed to pull one of the charming audiences to participate in her show.
Celine Fong, hailing from Penang in her Roxy swim wear.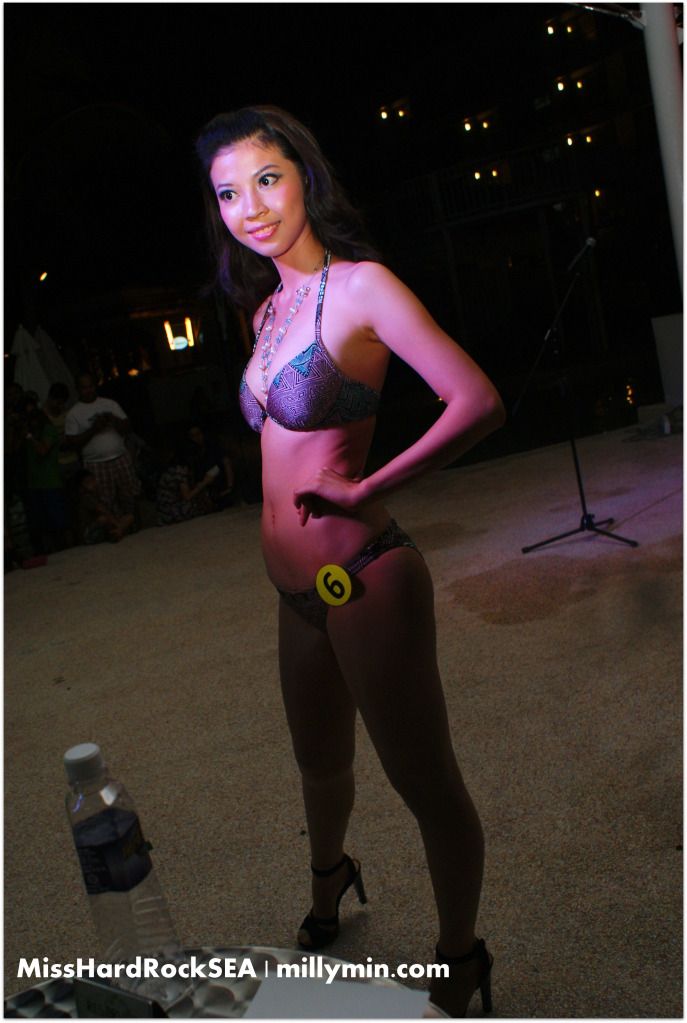 She amazed me with her piano skills. Her fingers moved so fast on the keys that I got my eyes-tied! Impressive!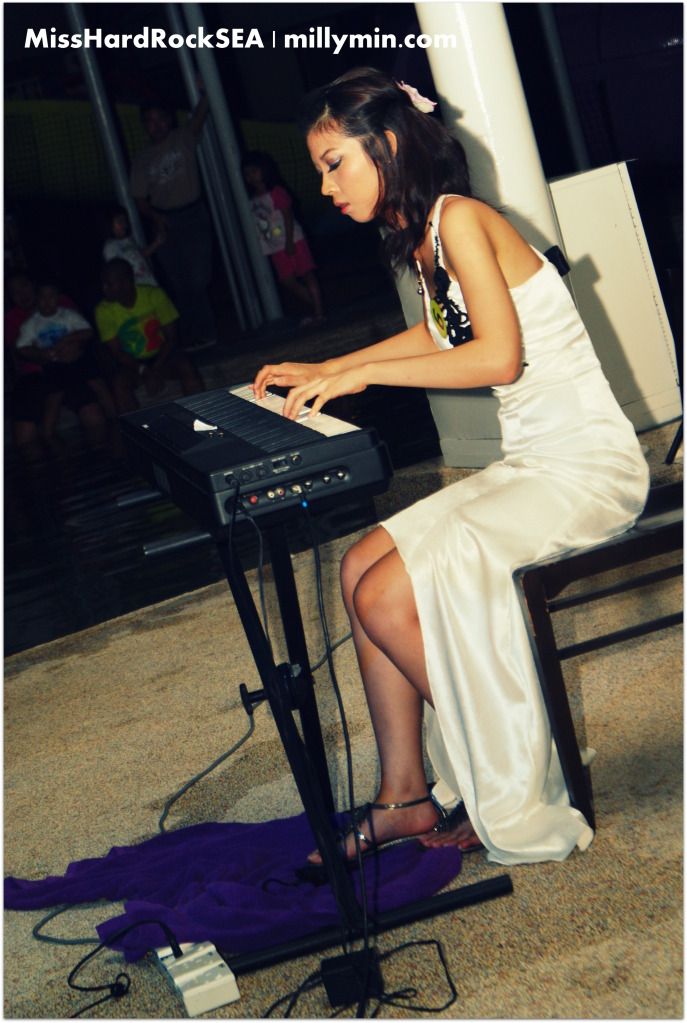 Hailing all the way from Bangkok, Vichuda Keetanitinun sang, played the keyboard as well as danced. With the mic held high in the air, she looks like a rockstar herself!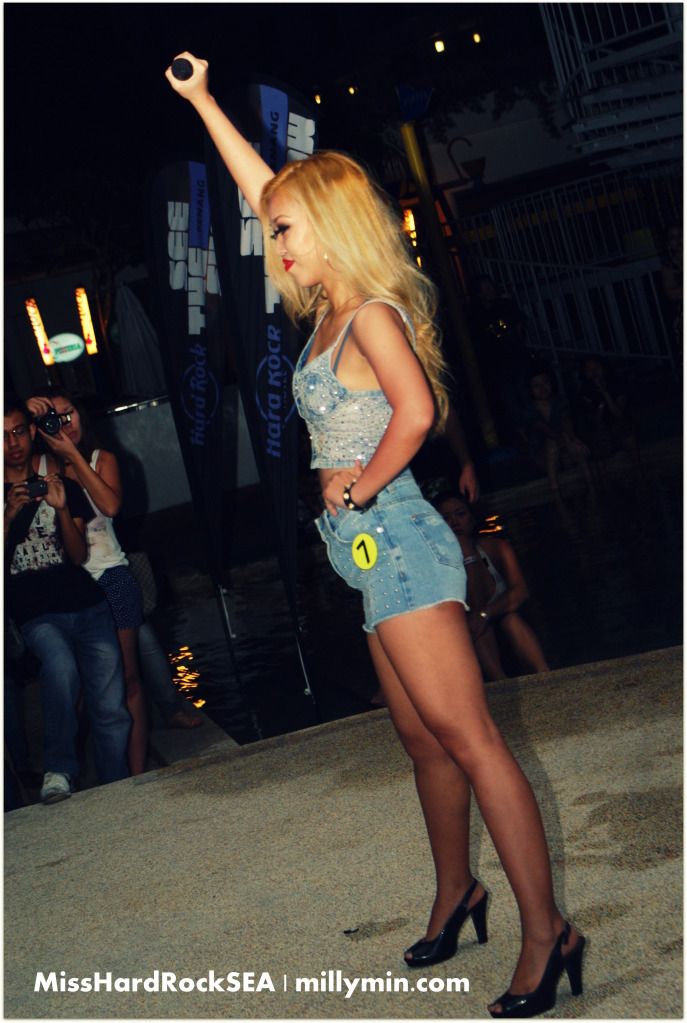 She sung Titanium, Where Is The Love and Moves Like Jagger.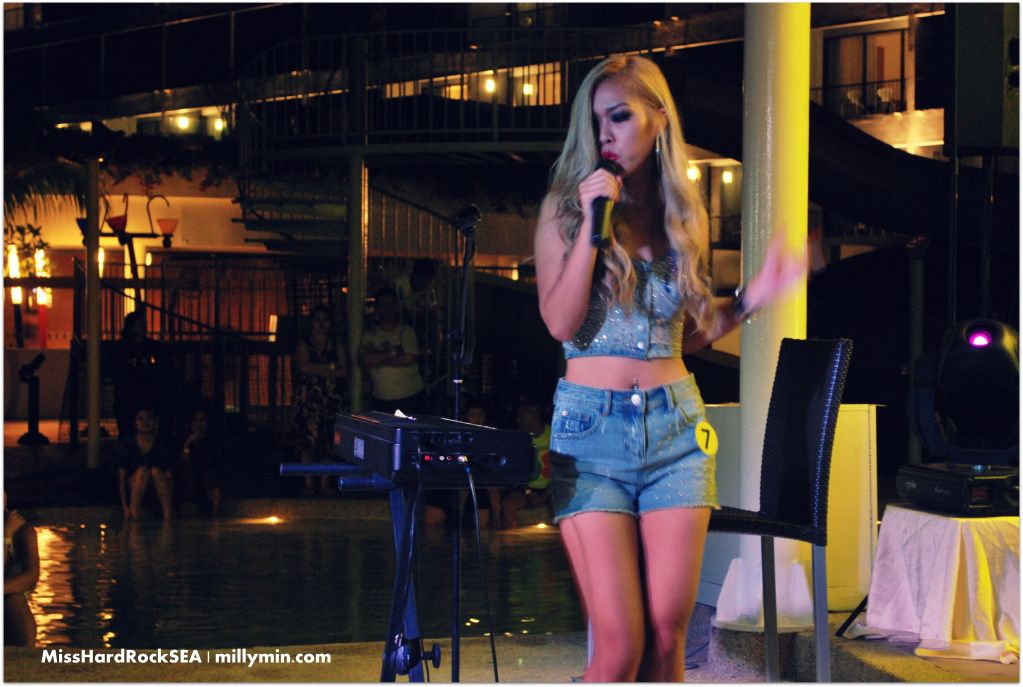 and
the final contestant, Putu Devi Octaviana from the island of Thousand Temples, Bali it is!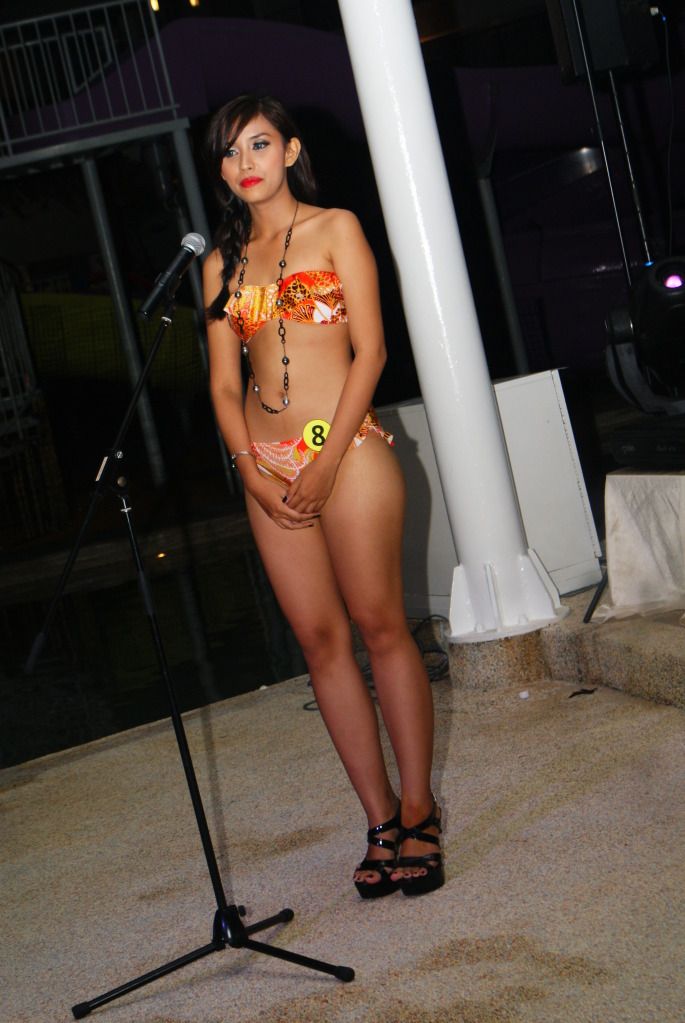 Wooooo! Check out the yellow feathers!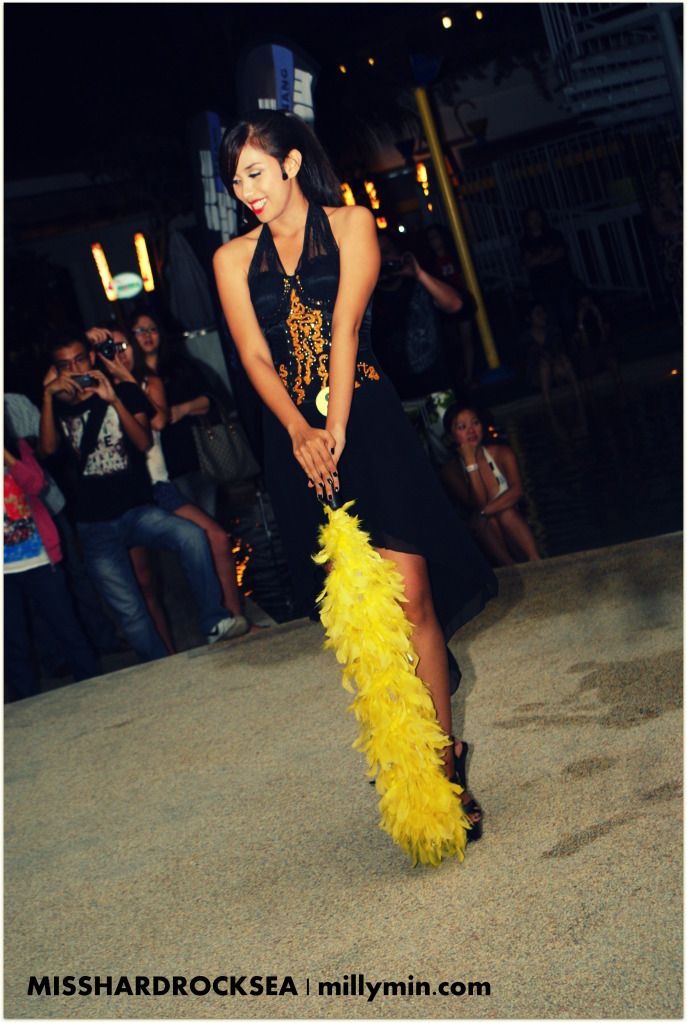 Last but not least, all the beautiful ladies in their Roxy swim wear stood before my eyes at the Sand Stage!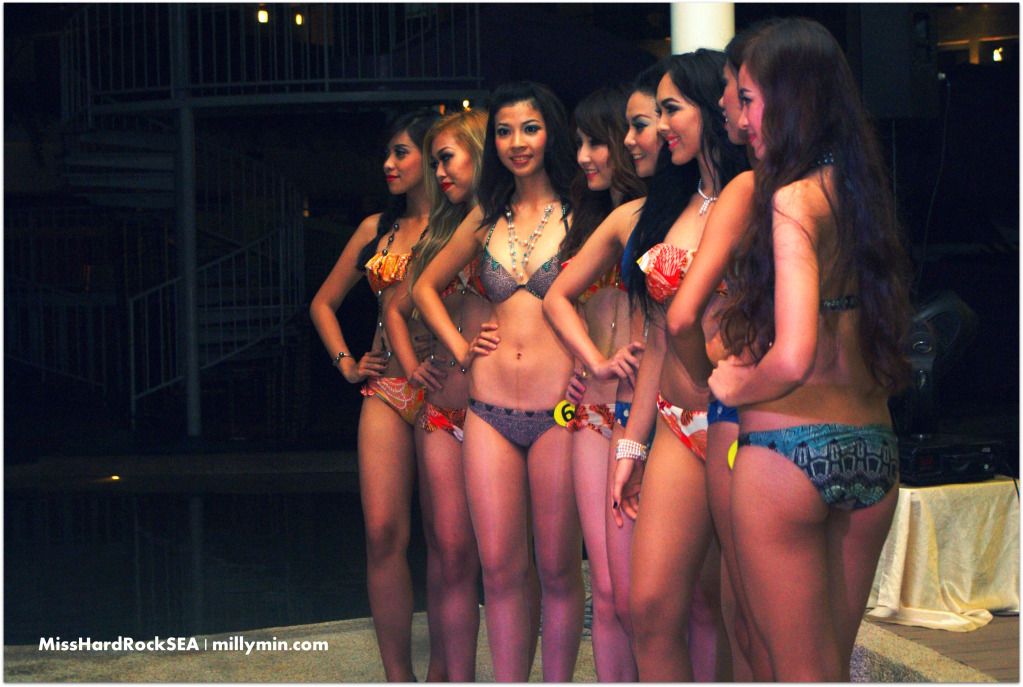 One of the lucky draw winners.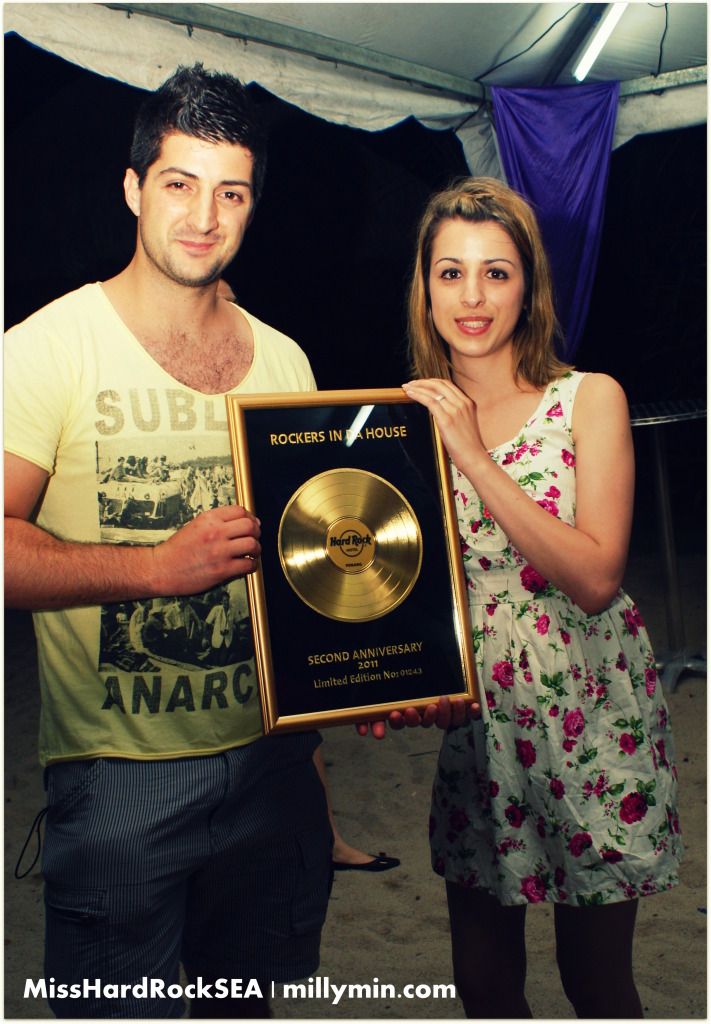 While waiting for the results, again, Bongga-Bongga filled it up with awesome songs.
This year, Catt was crowned Miss Hard Rock South East Asia 2012 during the final! Having the Miss Hard Rock Pattaya 2011 in Thailand's flag sharing the joy!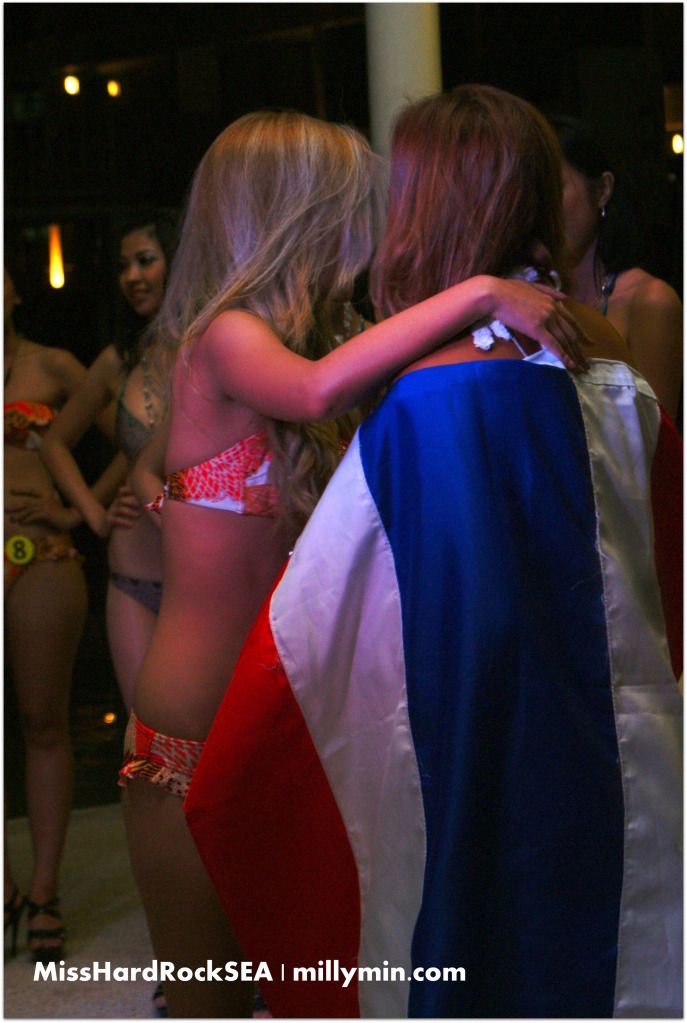 Look at Catt's expression when she was crowned as Miss Hard Rock South East Asia 2012!