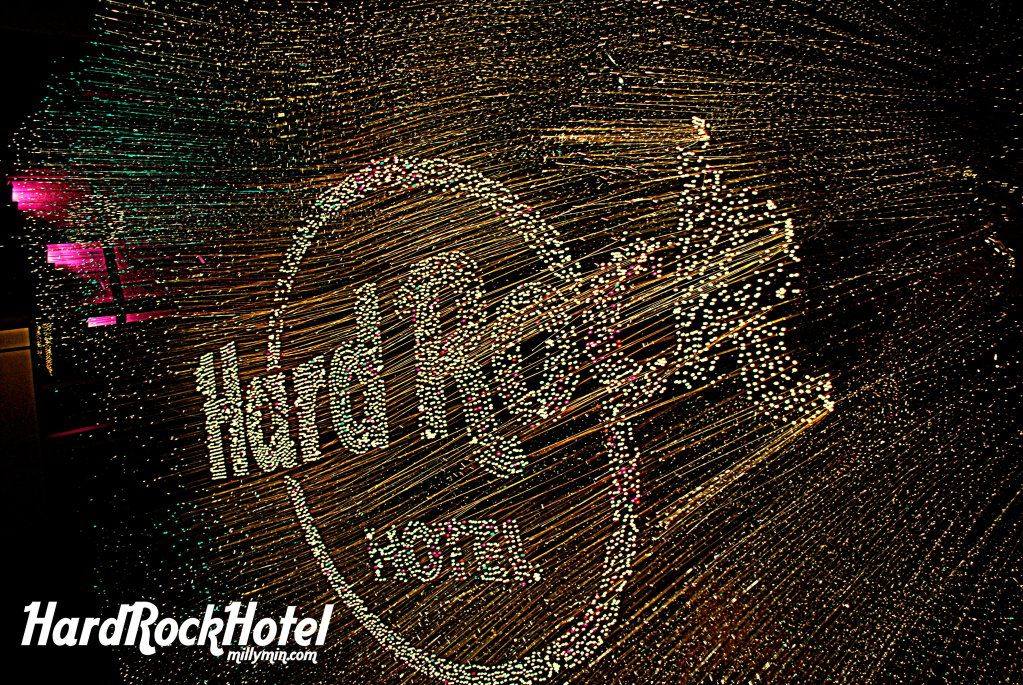 The iconic Hard Rock guitar!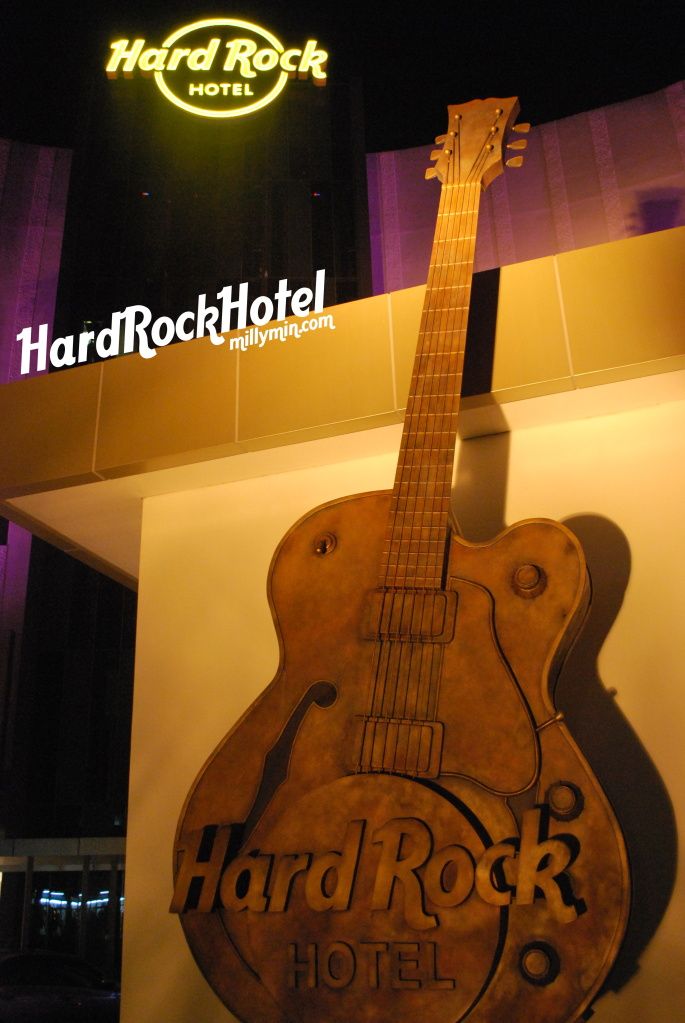 Makan time would always be great. Most probably this is a Malaysian culture whereby when you stumbled upon someone, the first question which popped up would be, "Sudah makan?" ("Have you eaten?" in Malay) This is always our way of approach. I walked in with my Mango Dream in hands, walked all the way to Starz Diner like a boss 😛 Stomach growling but being me, I would need to do some "photography prayers" before I begin to feast otherwise I won't be able to flaunt my scrumptious meal. The Great American Buffet with a Twist highlights the rich flavours of America.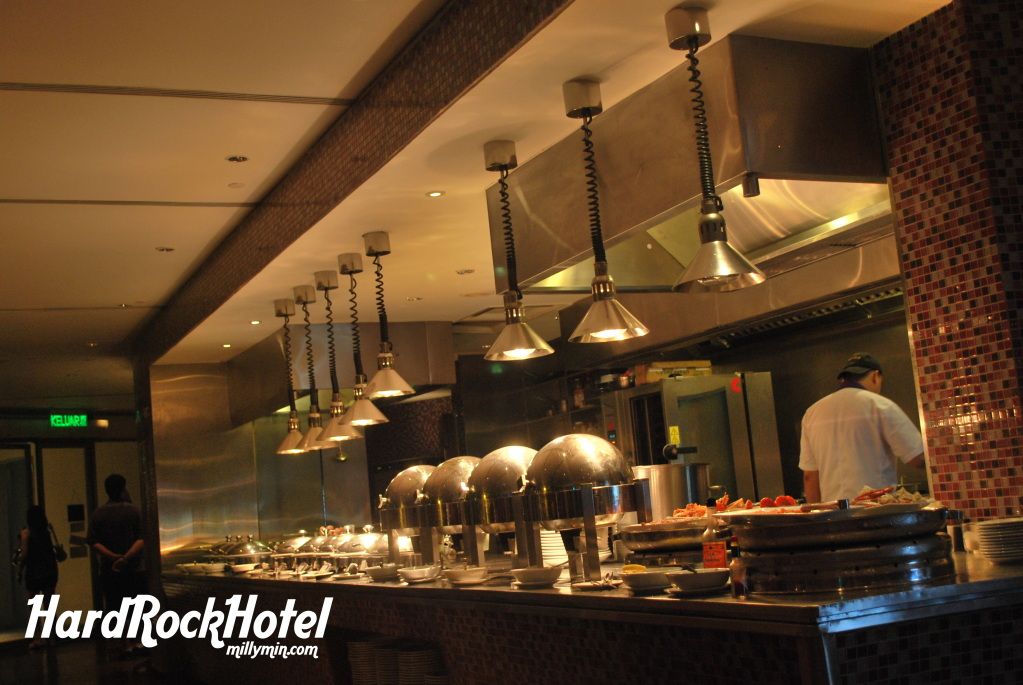 Some new friends dropped by and of course, I will want to have a picture with them.
Oh, my. Looks like before I complete this entire entry, my keyboard will be soaked in saliva. Gettin' ready with my utensils to feast! Thus, be prepared for food porn as I will spam this entry with loads of pictures which make you drool!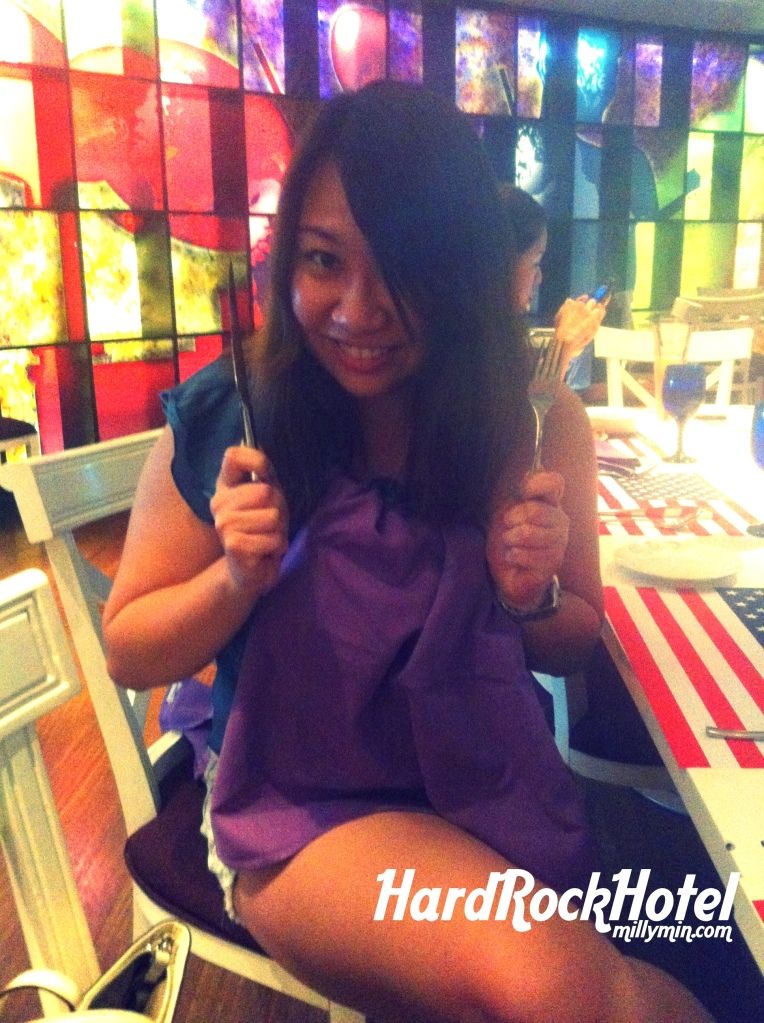 The buffet ranges from American to Japanese to local ayam kicap in order to cater the Muslims diners who are currently fasting on this Ramadhan.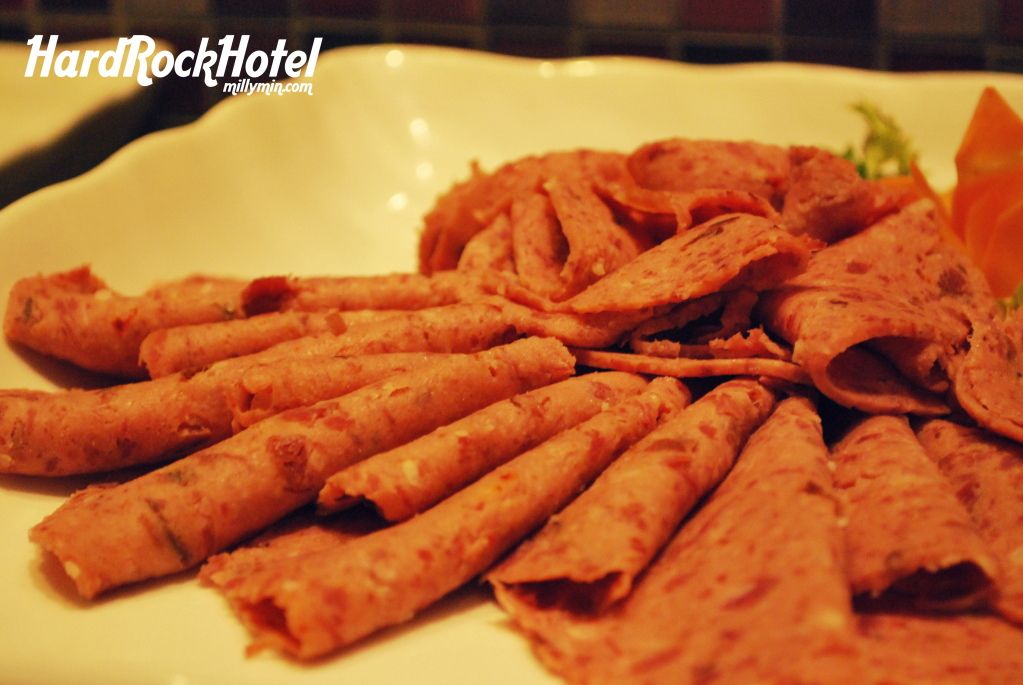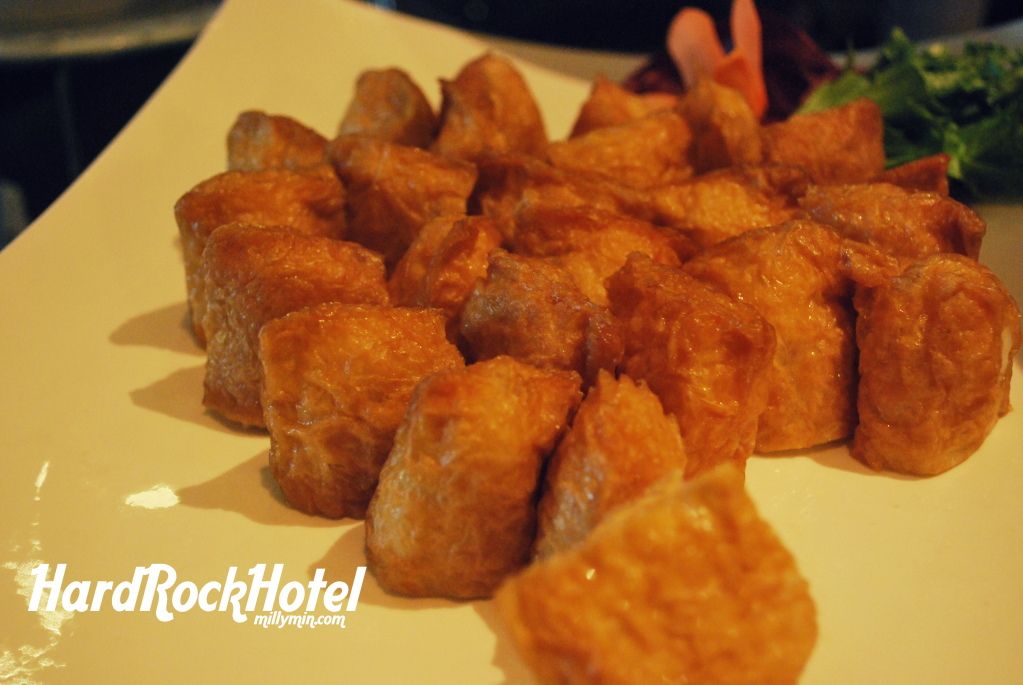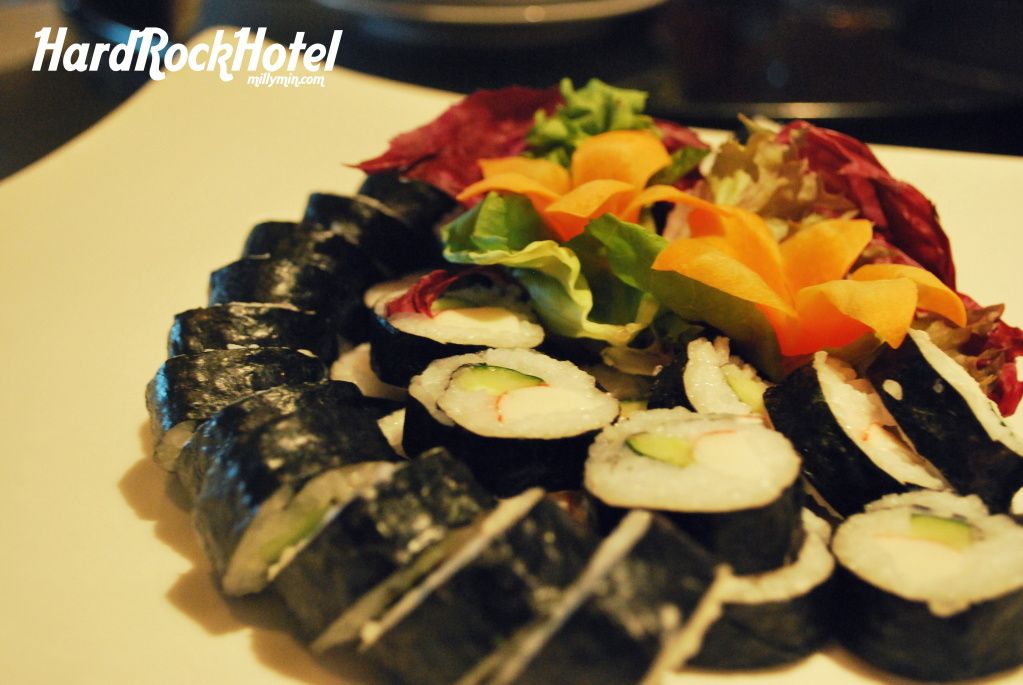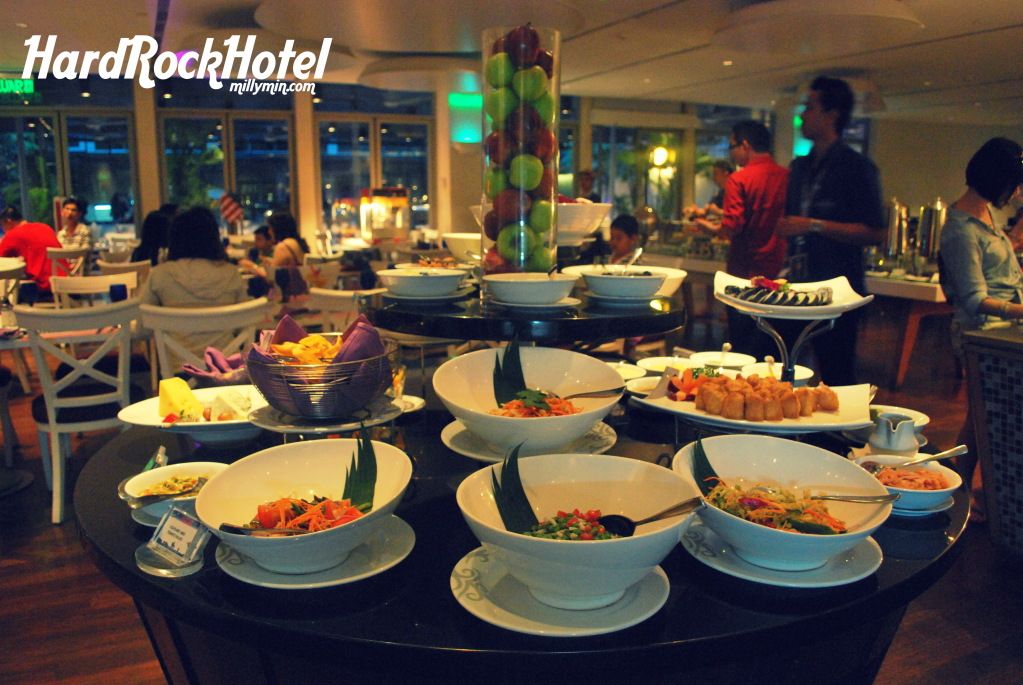 The cute Hard Rock Mini Lamb Burger. It is served in a cute size and the right portion for the diners.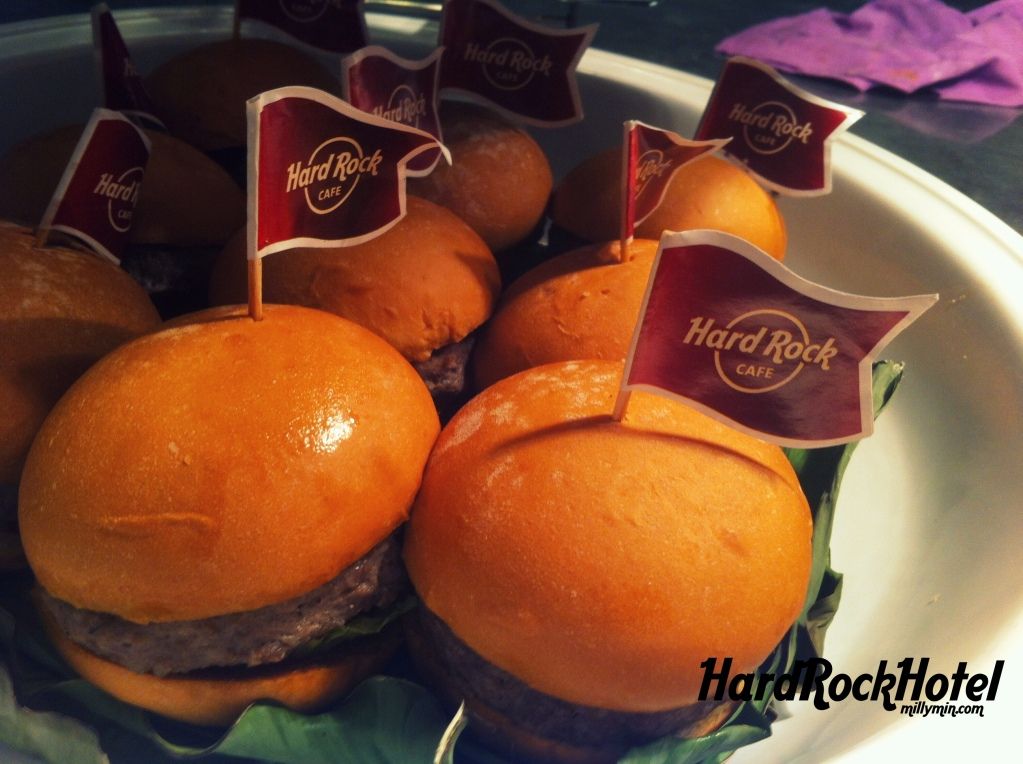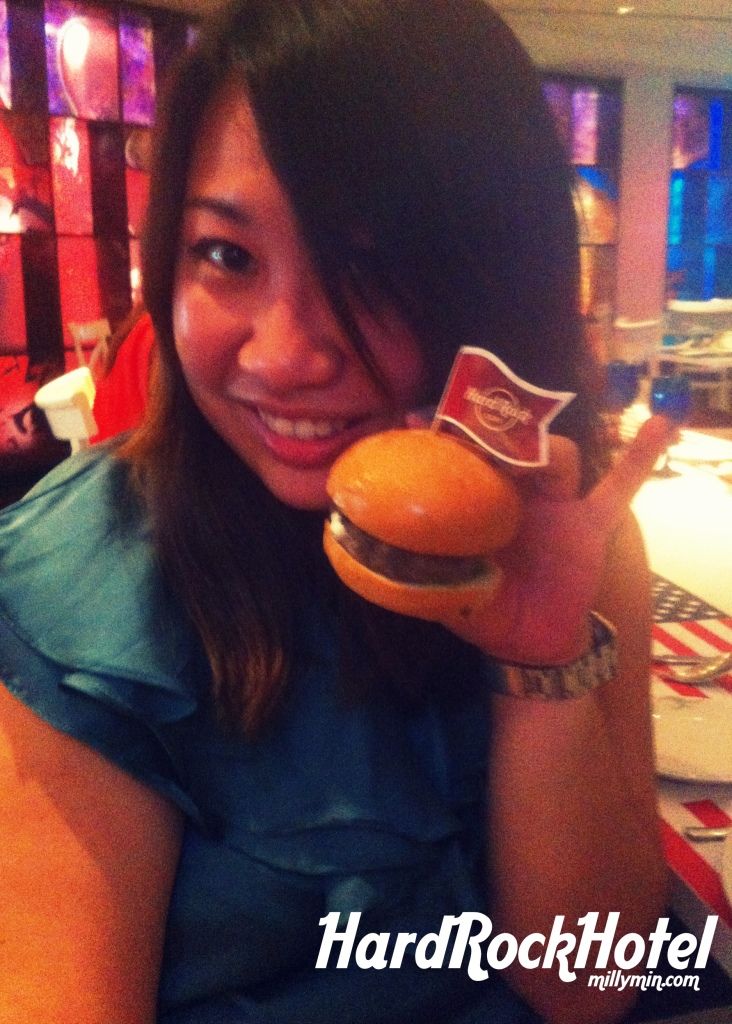 Macaroni!
Seafood Jambalaya, the cold platters! Seafood lovers are gonna love all these!
Salad for those who are watching their diet but well again, when you have made up your mind to step into Starz Diner, my advise would be, SCREW DIET! How can you resist all these mouth watering food calling for your name.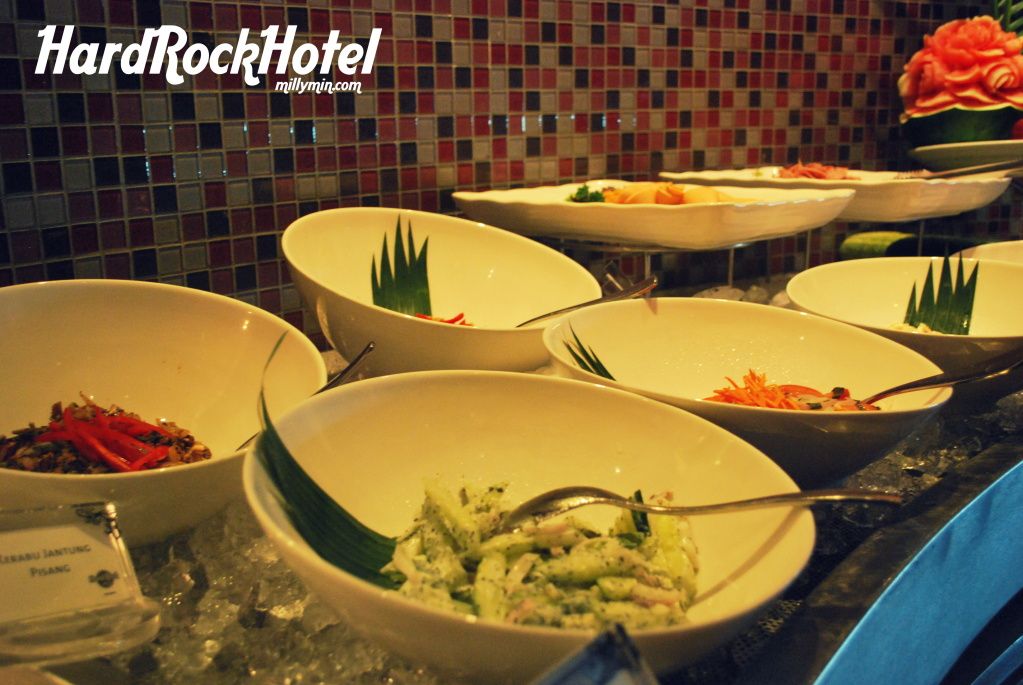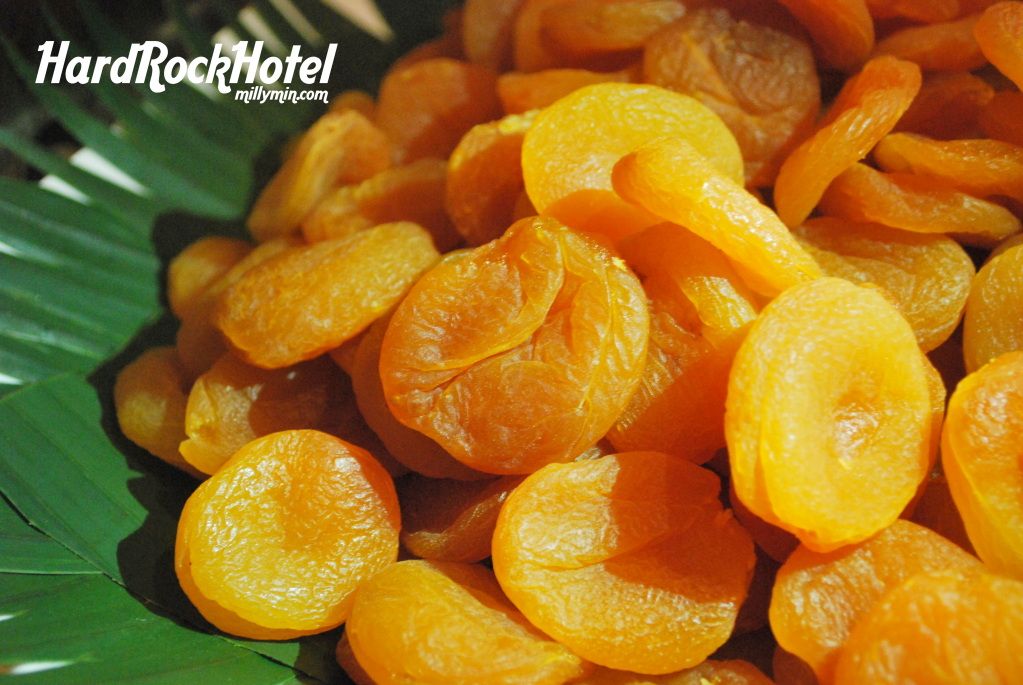 The Great American Buffet with a Twist also serve appealing desserts which arouses your appetite further. The eye-catching display of mouthwatering cakes and pastries that you can't resist for sure. Continue scrolling and you will be salivating right in front of your screen.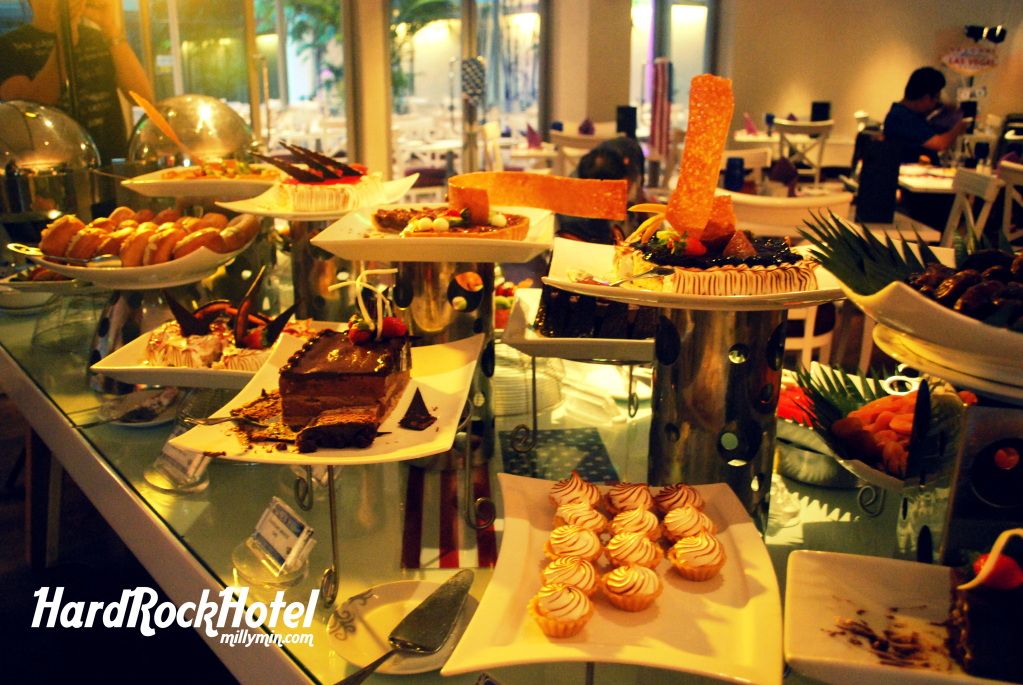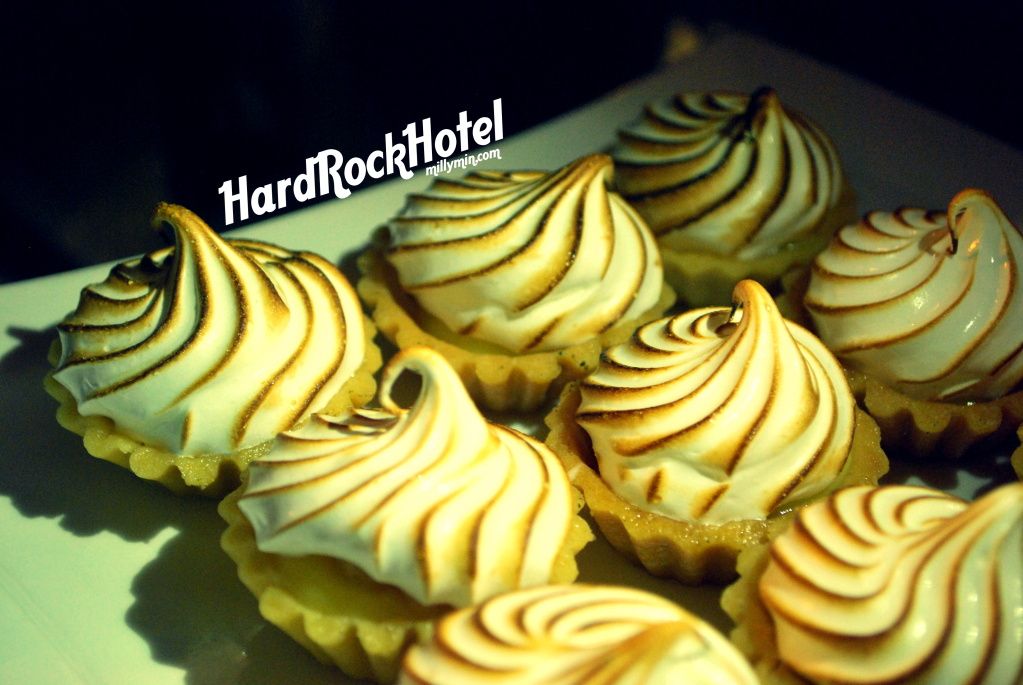 There were variety of desserts which I do not even know where to start and I must not take much as I want to taste and try every bite of the food served. A small portion of each and every would have kill me enough.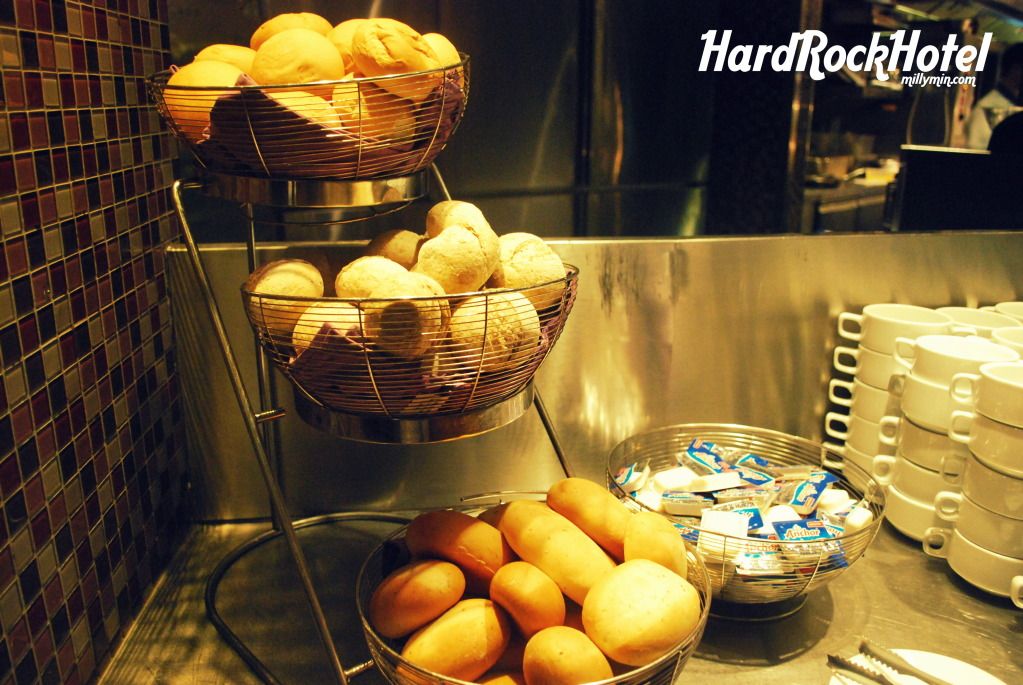 With more than 70 items in the line, this is a gastronomic experience not to be missed in conjunction of the fasting season. Also, do experience the local favourites handpicked by Executive Chef, Khairul!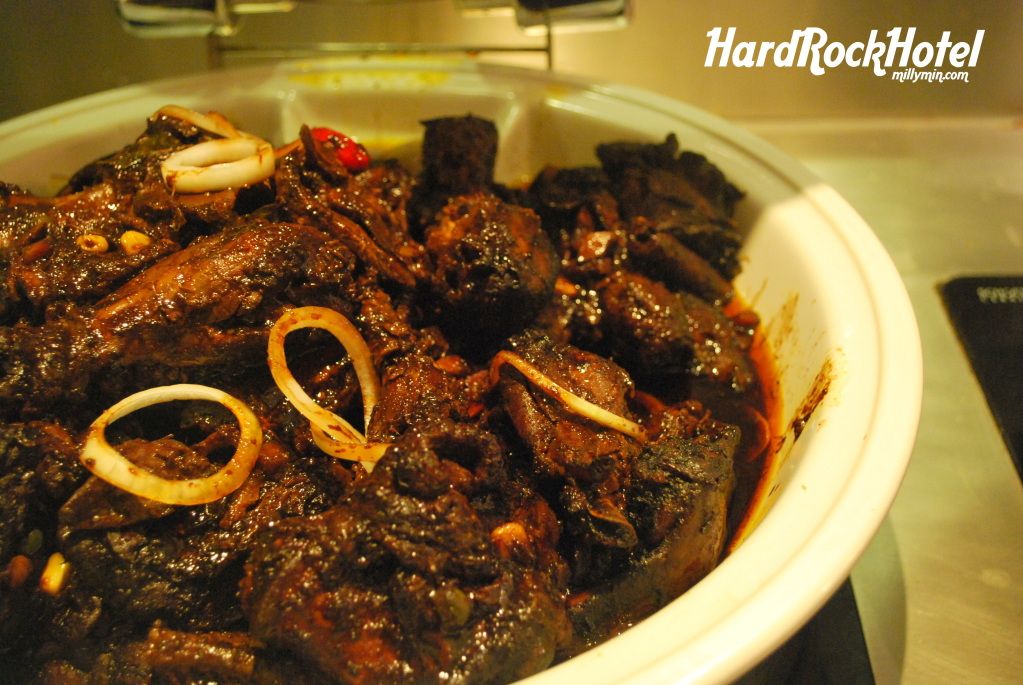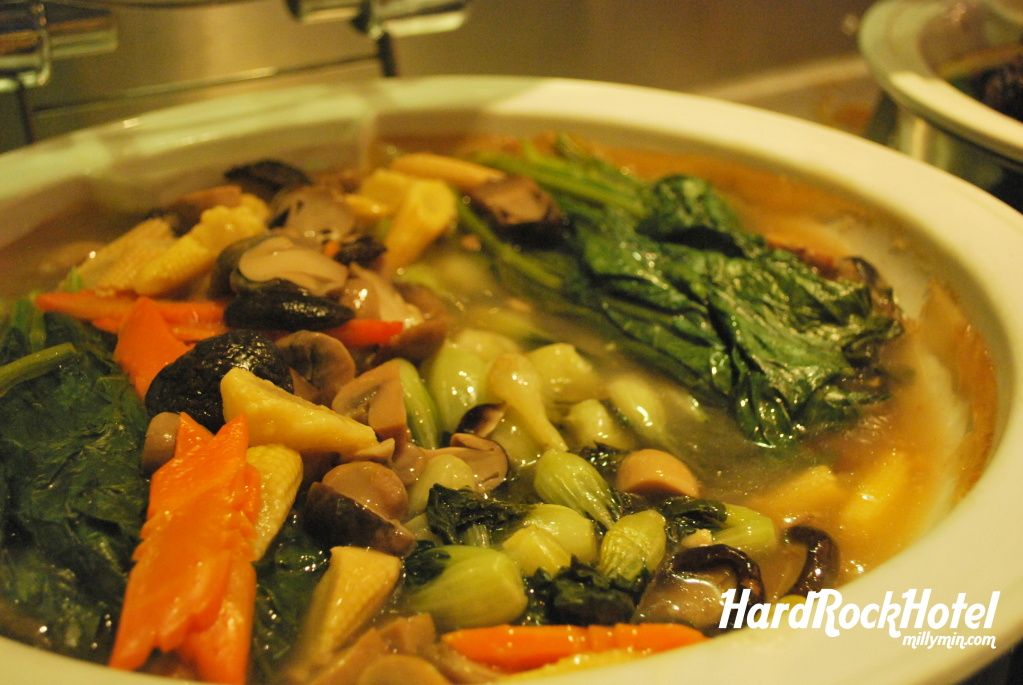 Do try out the Smoked Beef Rib.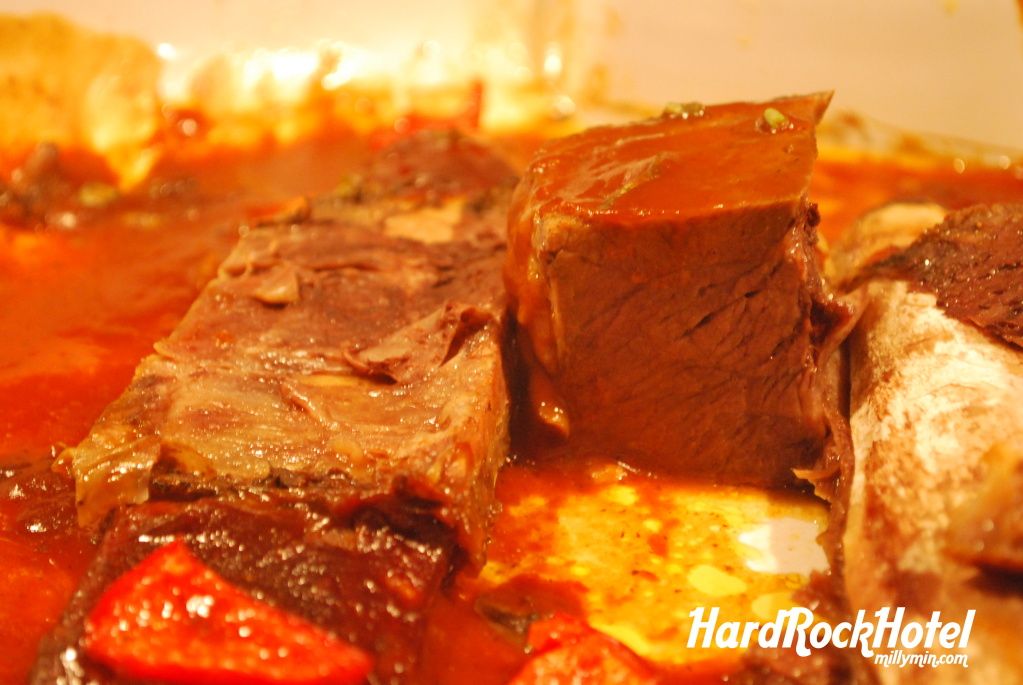 Chicken Fingers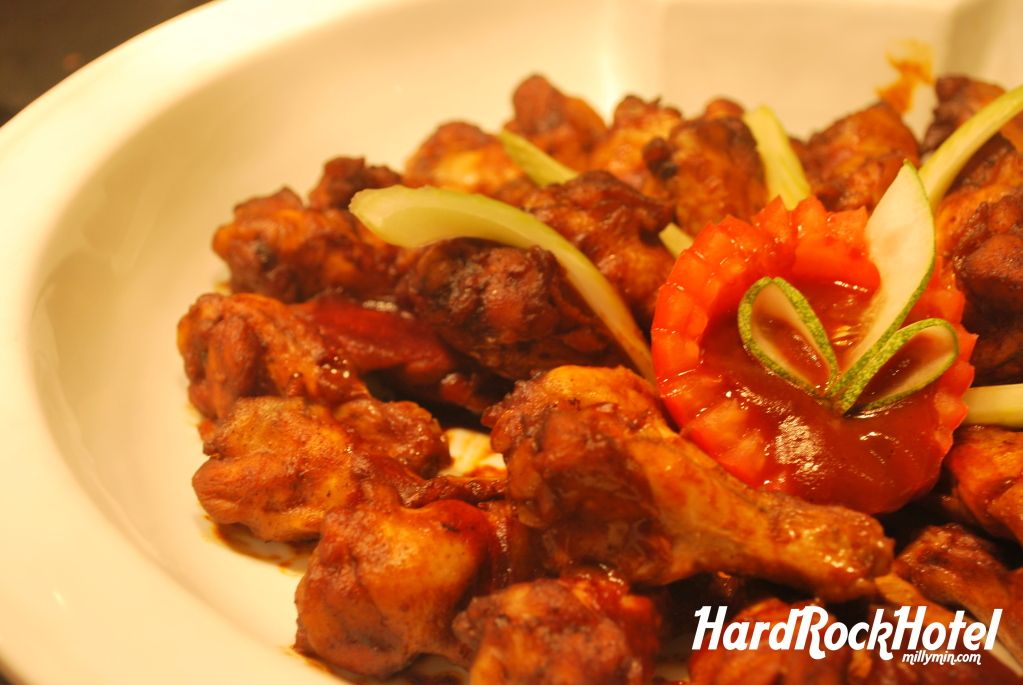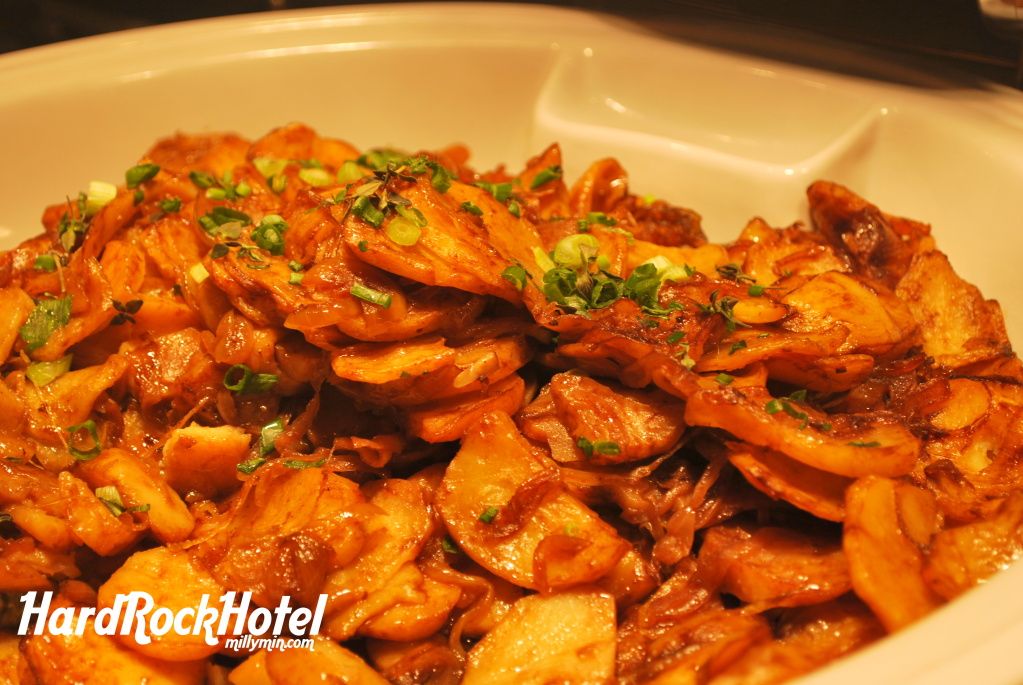 Mashed potatoes, best for kids!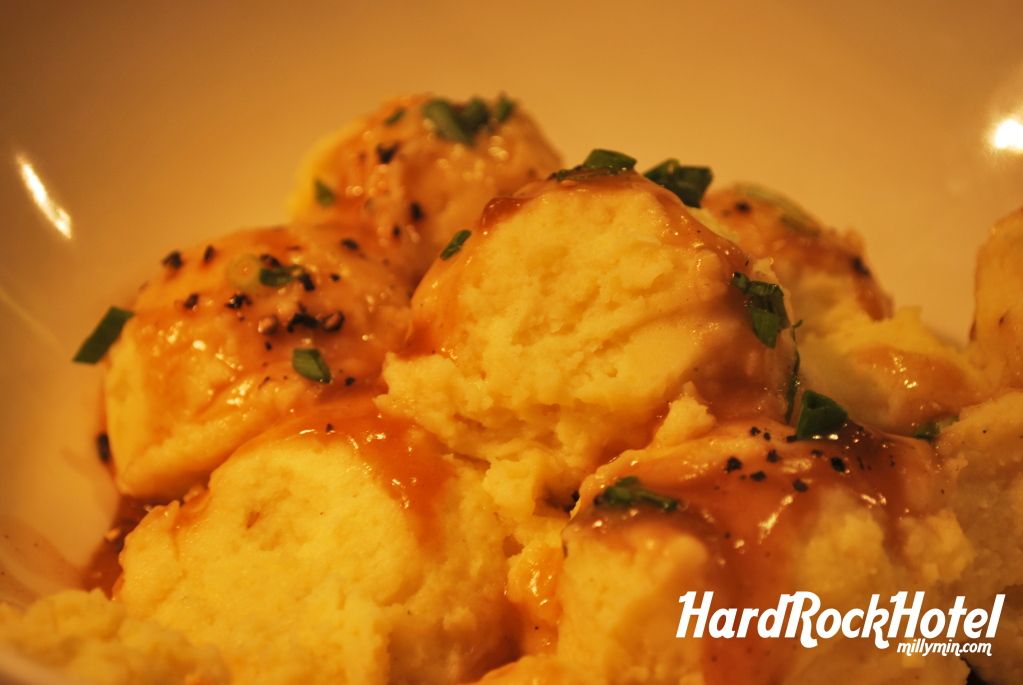 The tantalizing desserts are madlessly driving me knuts! Actually I can collage all the pictures and make it lesser but I refuse to cuz I just wanna make your keyboards soaked in saliva just like mine 🙂 With a clearer and higher resolution pictures, it makes me feel as if I am able to taste the food instead of just looking at them!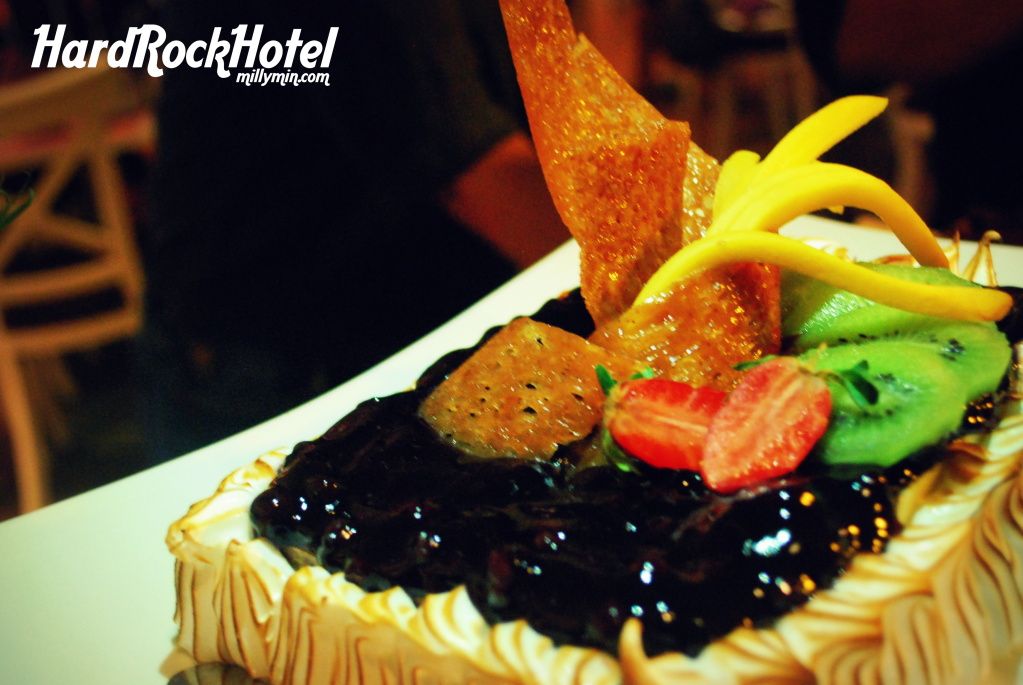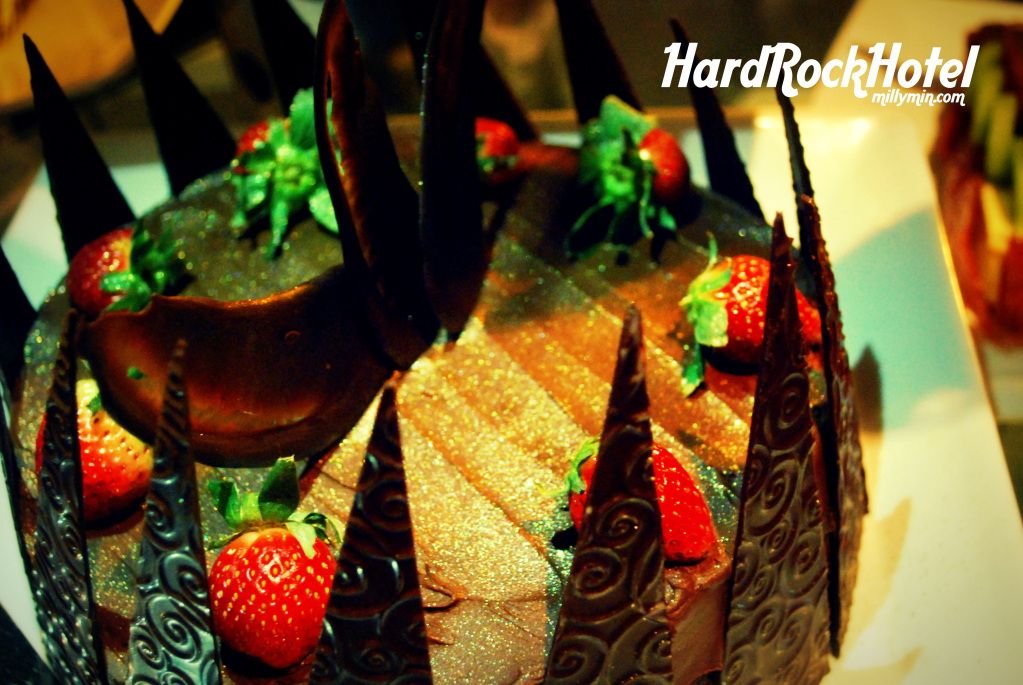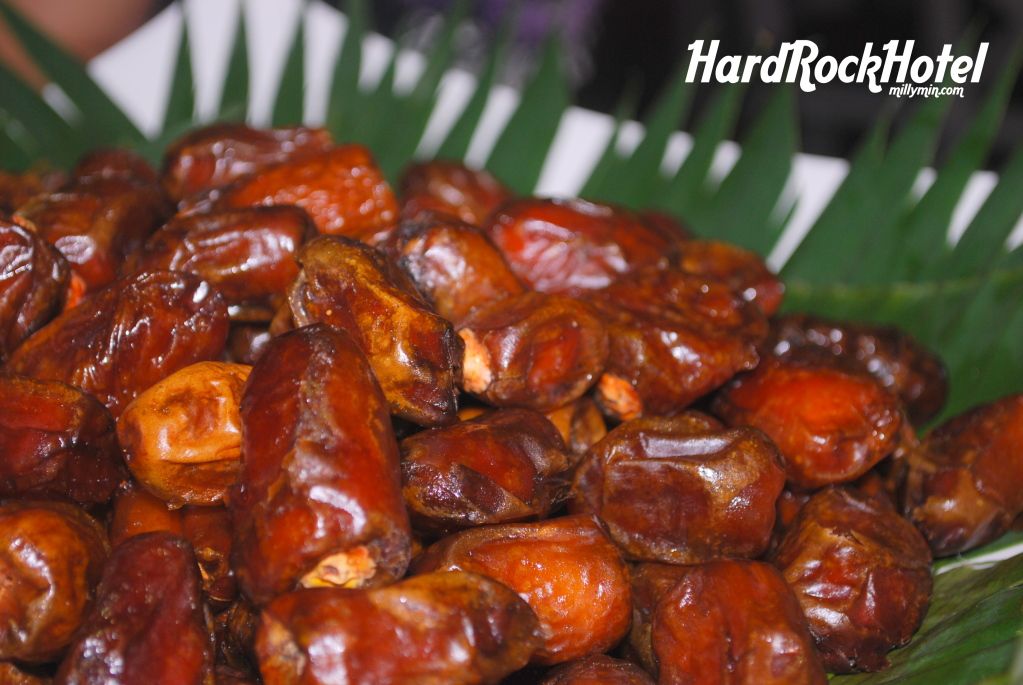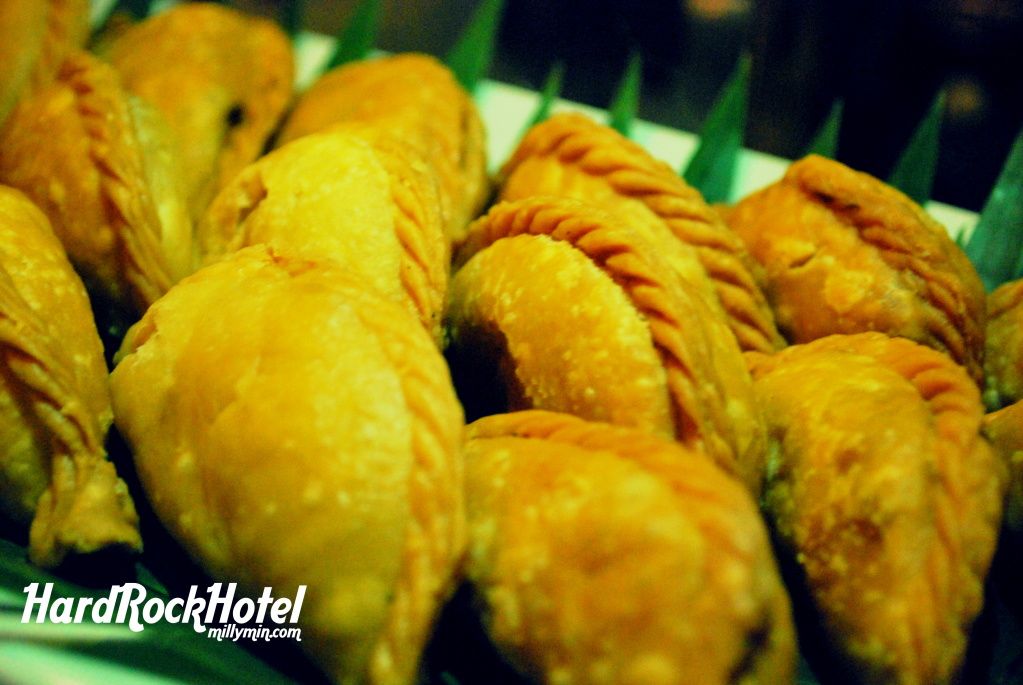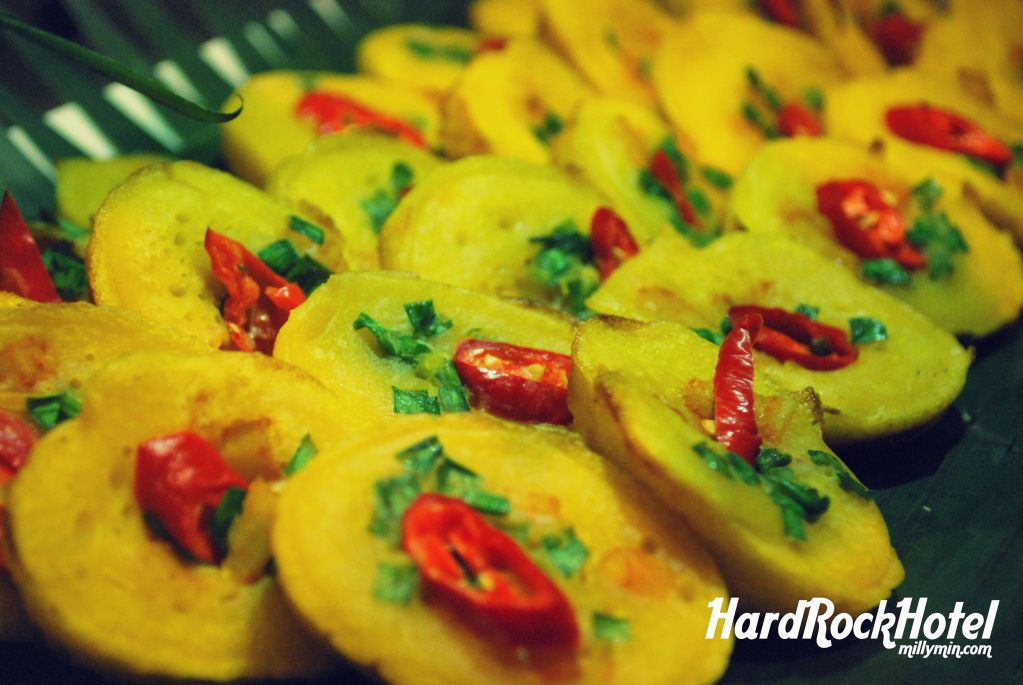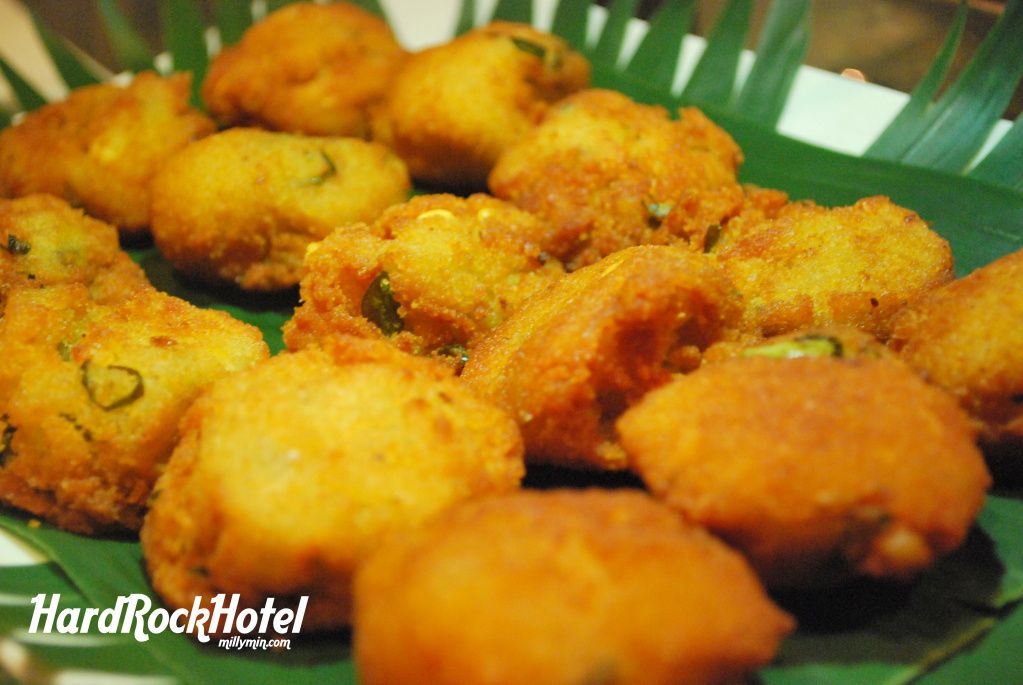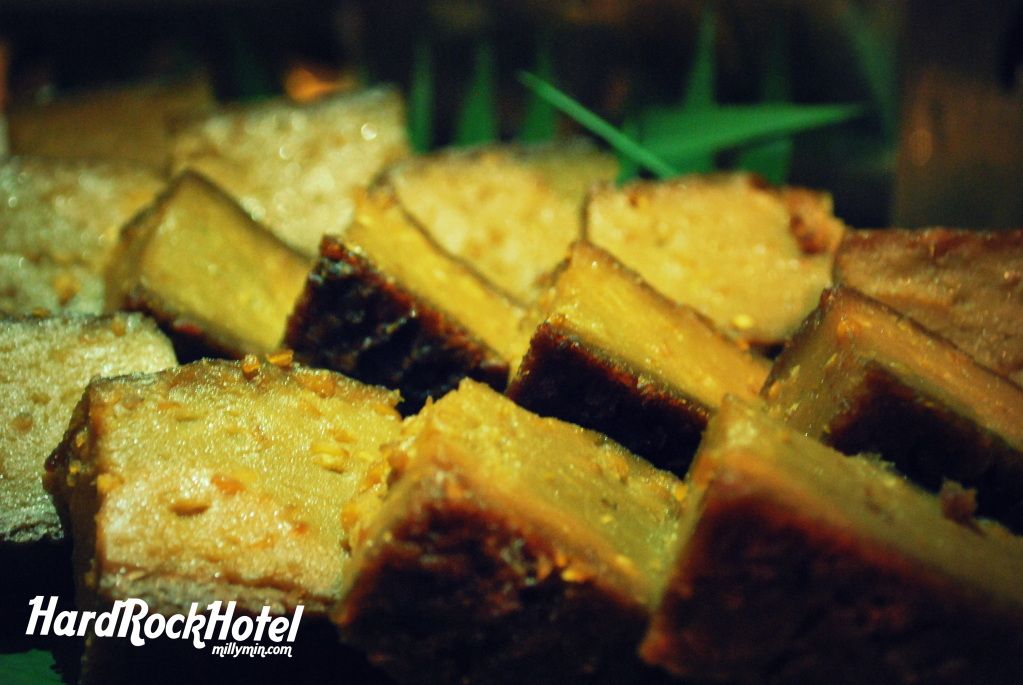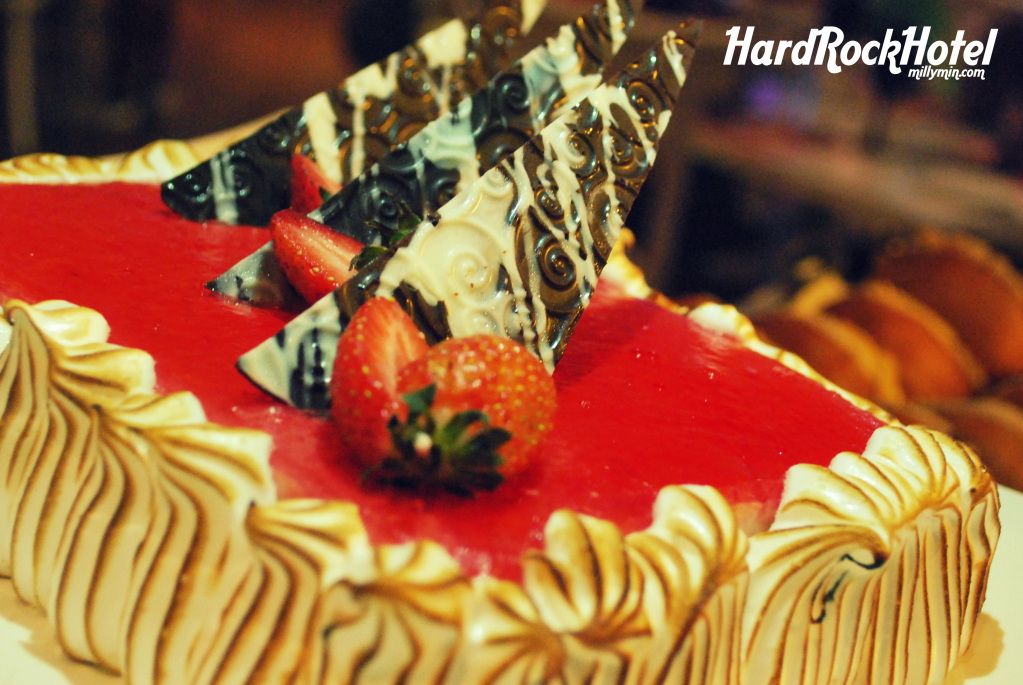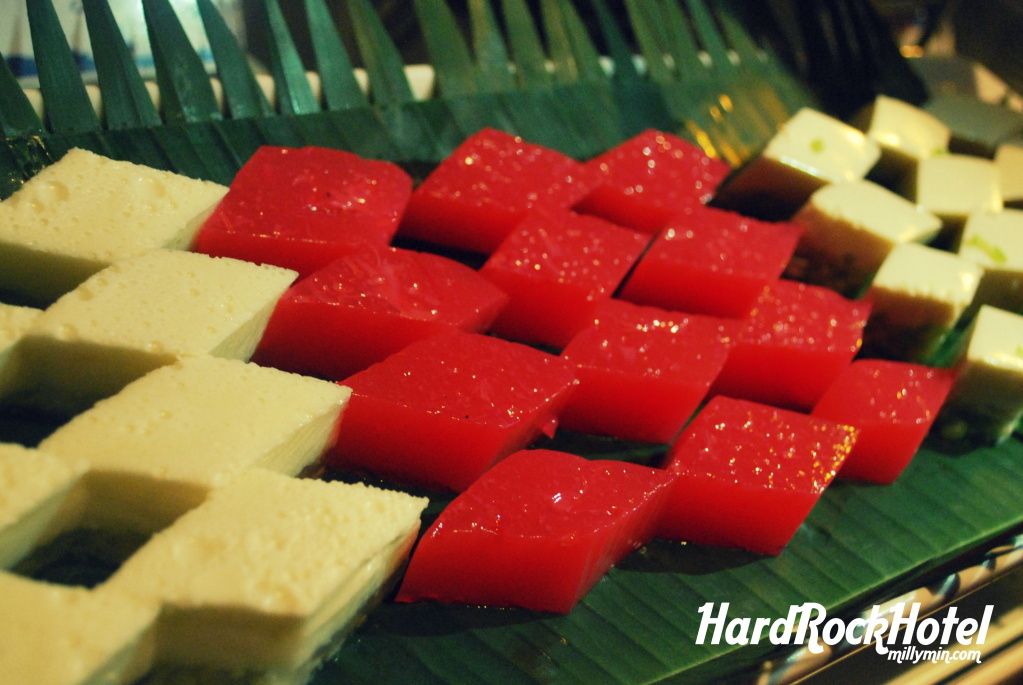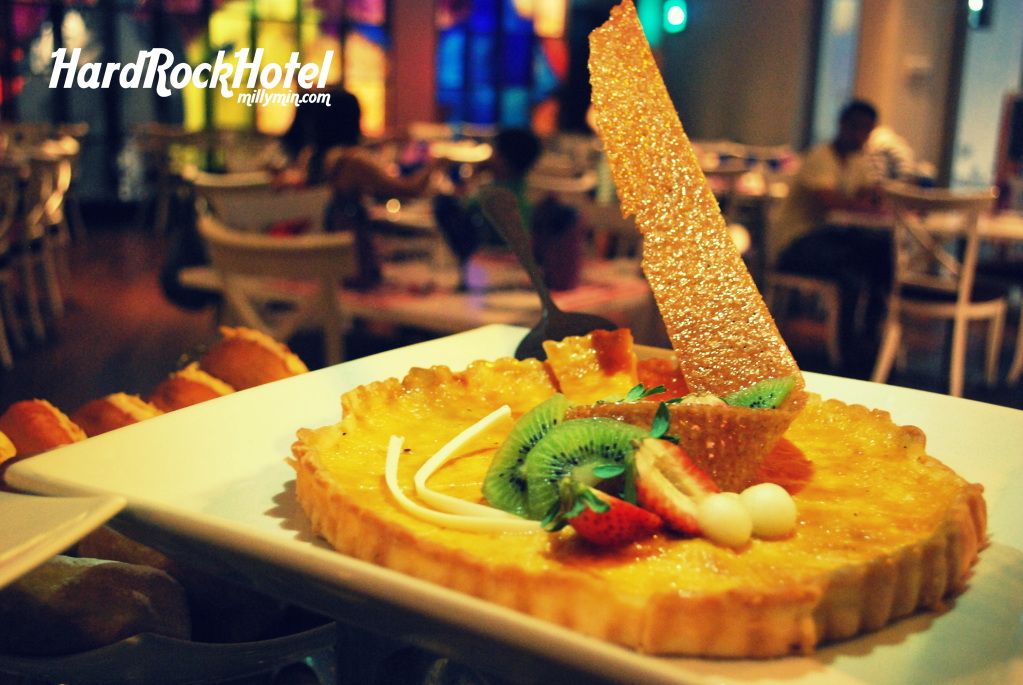 I think the pictures itself will kill a lot of people 😛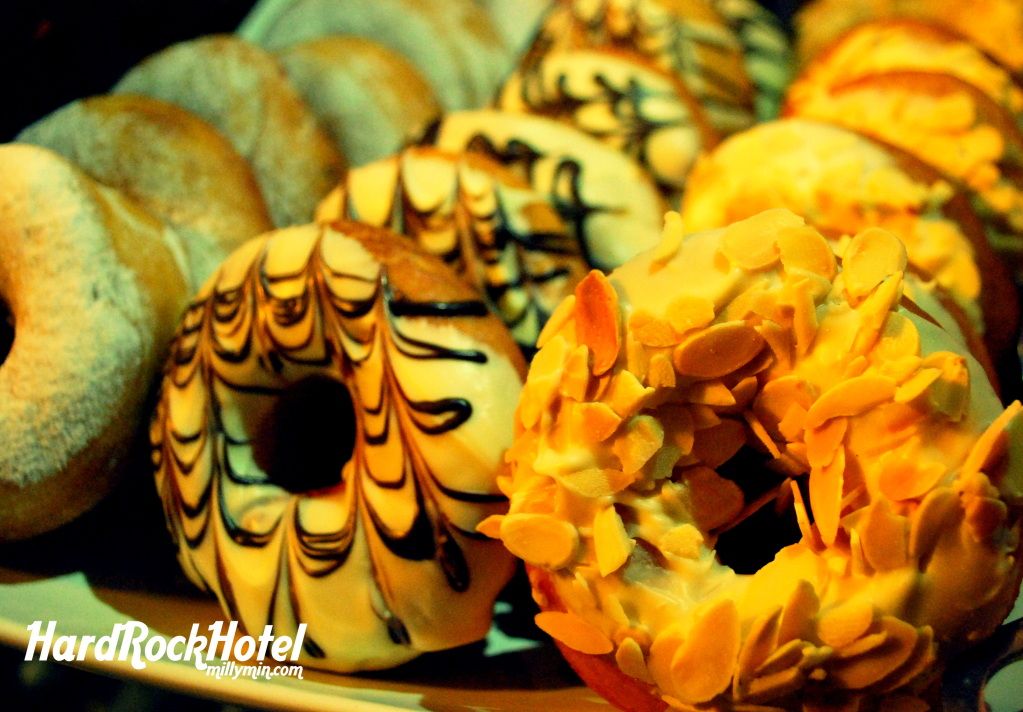 The barbarian having her satay!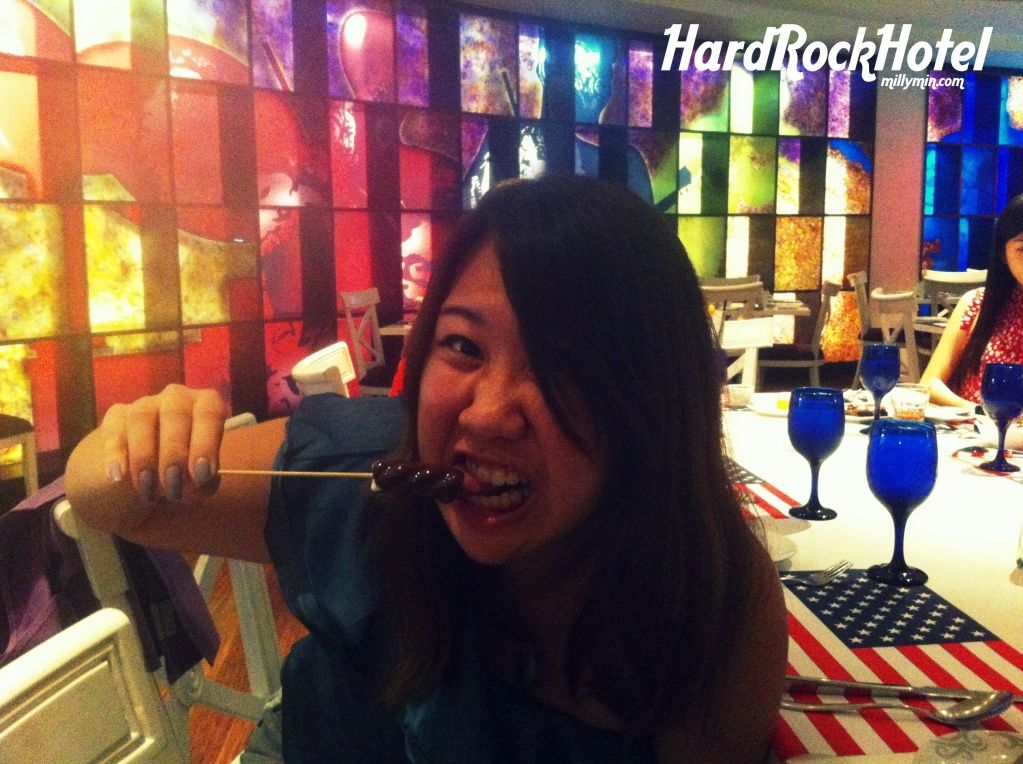 I might sounded like a jakun but I have not been to any buffet with ice-cream readily scooped!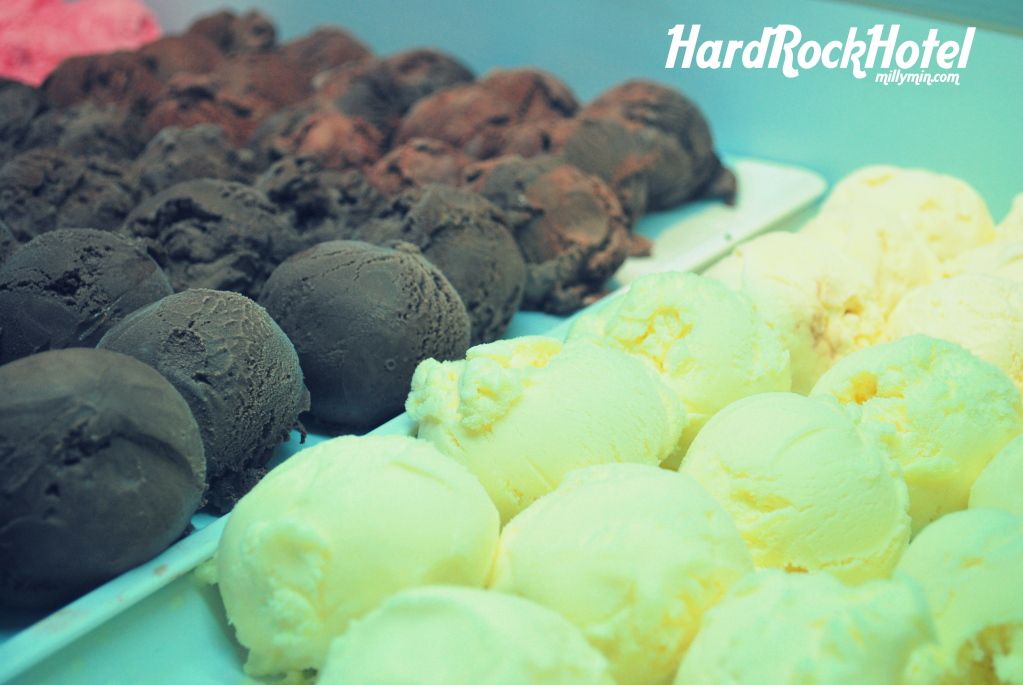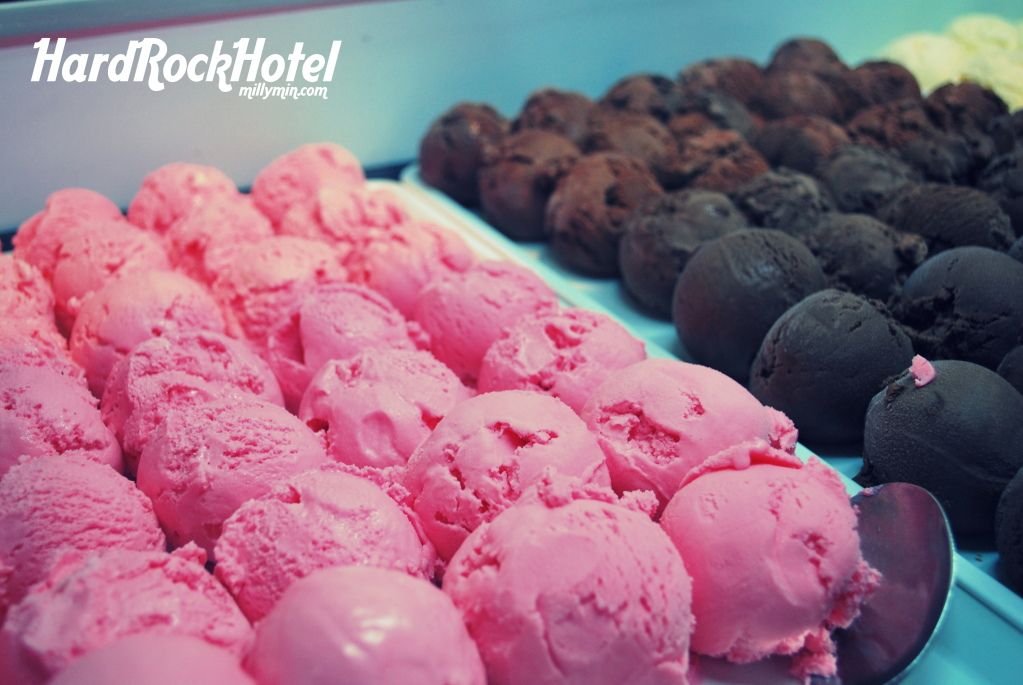 Not to forget many's faourite ; chocolate fondue!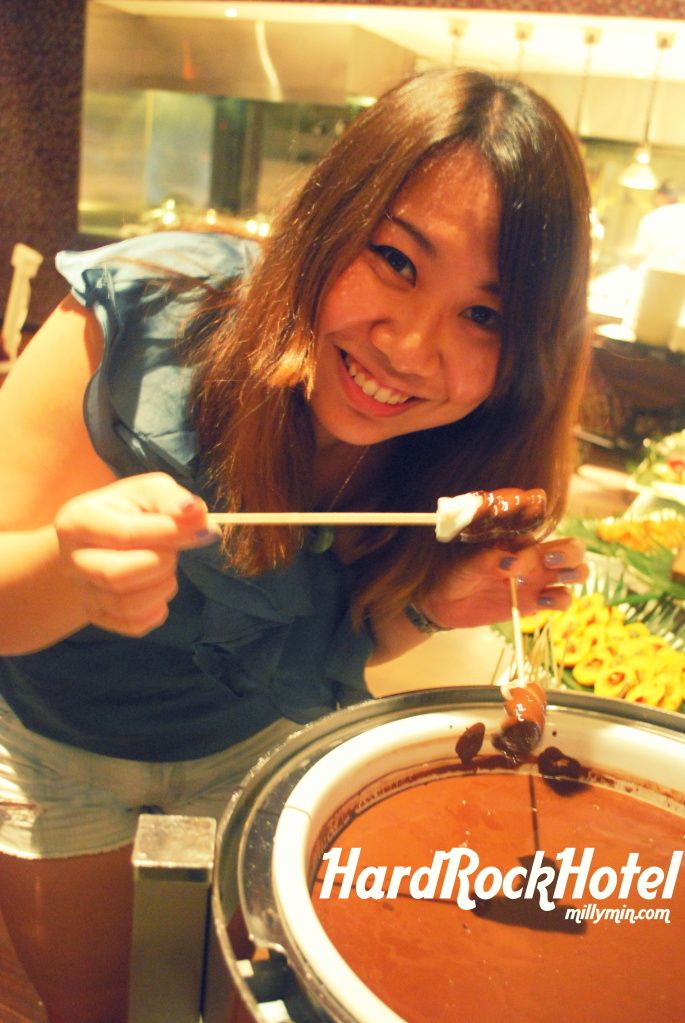 These are the stuff you can't resist!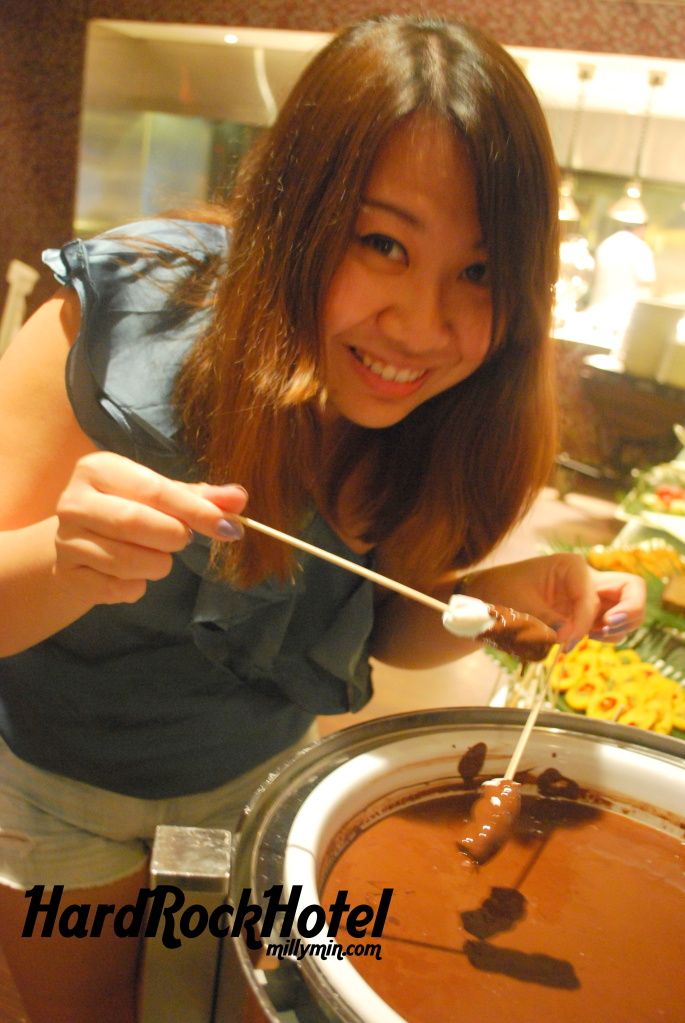 Look like 3-year-old kid right? 😛 That's not the climax anyway, as long as I enjoyed myself  😛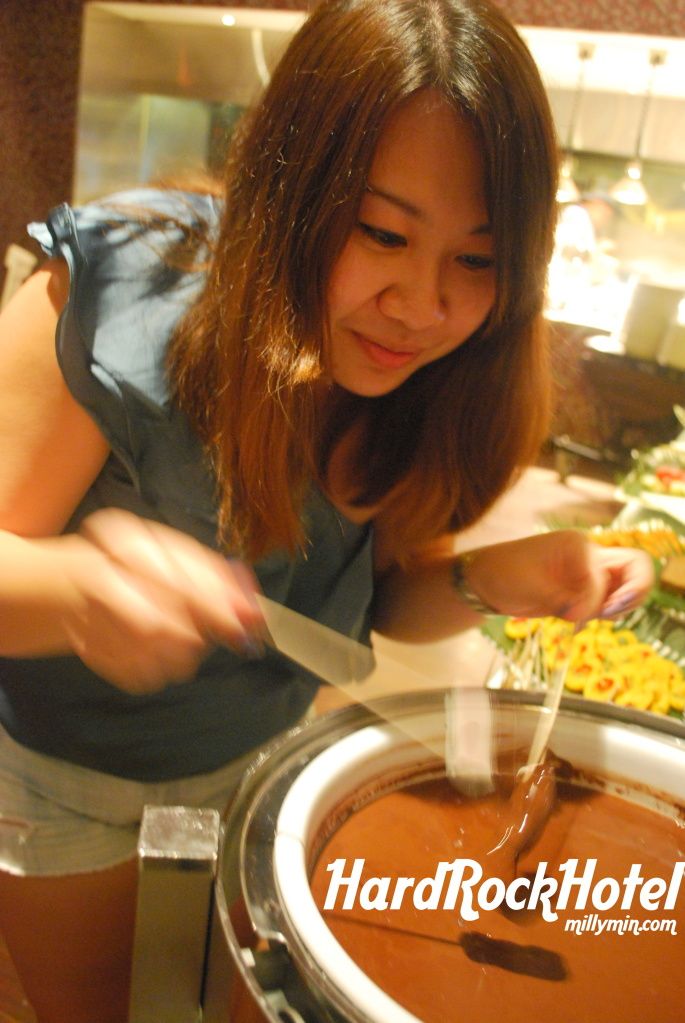 Tired scrolling till the end? All these will be served at RM108++ per pax.Now, what you waiting for? Jom Buka Puasa with Starz Diner, Hard Rock Hotel this Ramadan!
Available every Friday & Saturday, 6.30pm till 10.30pm
For reservations, call +604 8811 711 ext 8703 or email fb.penang@hardrockhotels.net
* Price is subject to 10% service charge and 6% government tax
* Other terms & conditions apply
Starz Diner @ Hard Rock Hotel Penang
Batu Ferringhi Beach
11100 Penang, Malaysia
Tel: +60 4 8811711 (ext 8703)
E-mail:  fb.penang@hardrockhotels.net