CSL is back with more sleeky mobile.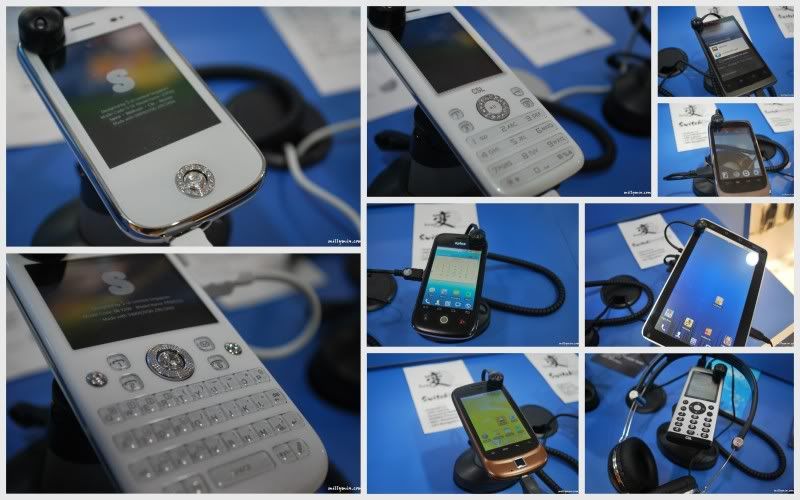 The opening ceremony of CSL 3S Cen

ter and CSL Northern Hub happened on August 21st!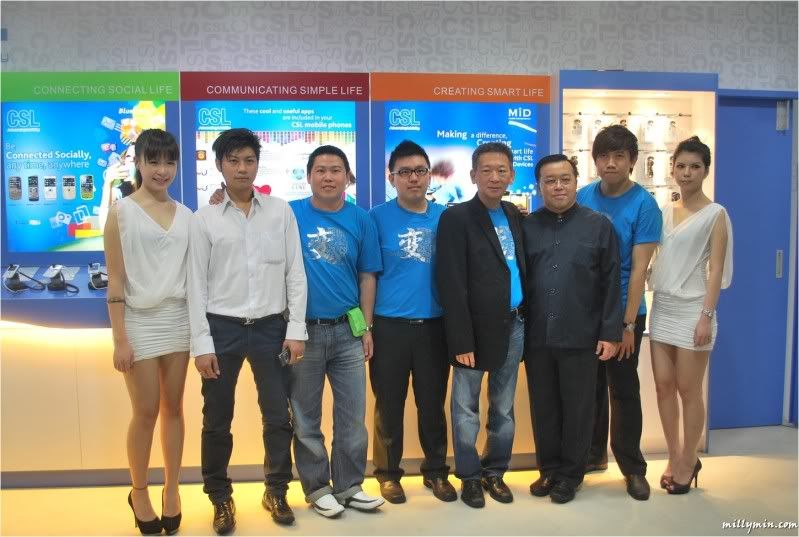 Check out the queue! These bunch of die hard fans had been queueing since before 10am!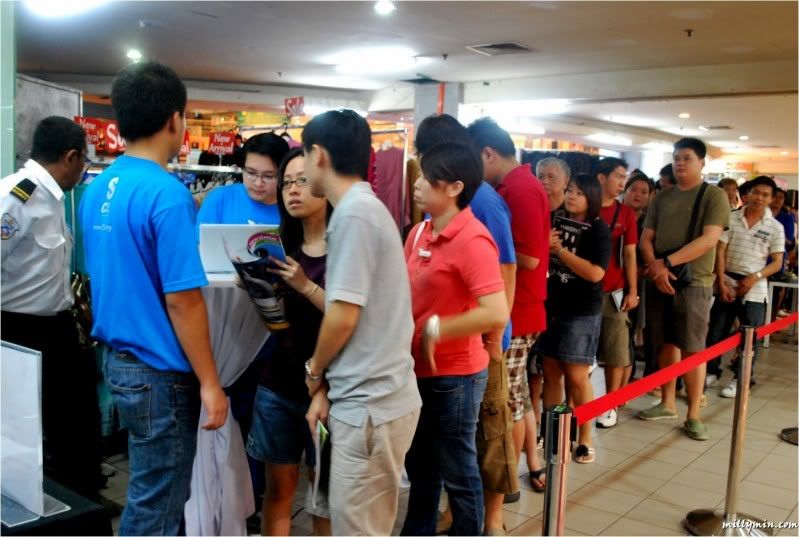 Feel free to feel and touch and play with the phone.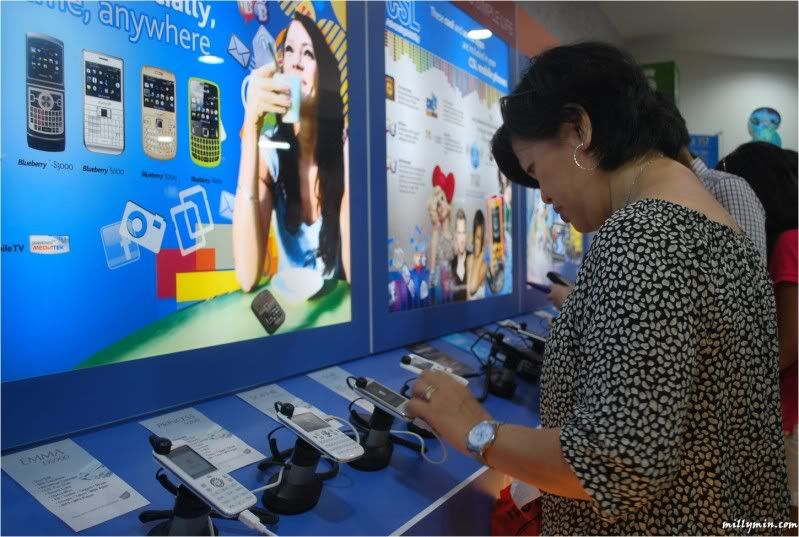 Having  Dato' Dr Eric Chuah to say a few words at the opening!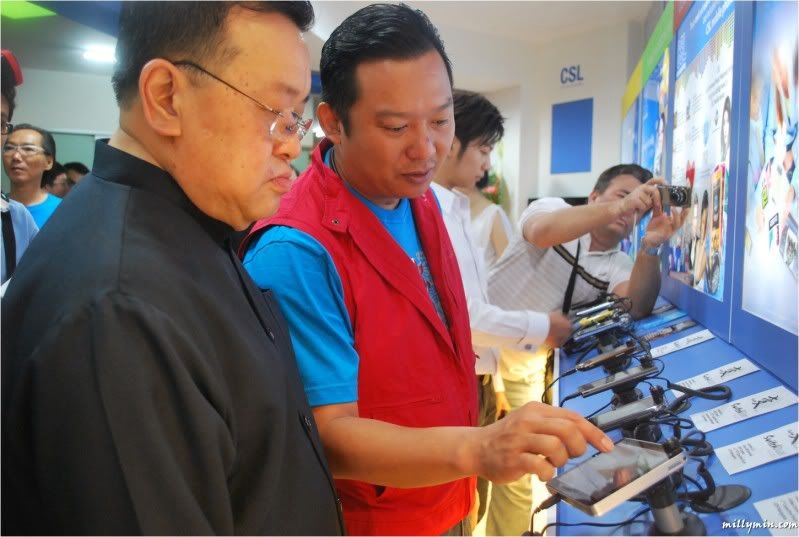 I was first introduced to CSL's Mi350. A smart phone with 2 SIM cards. Awesome, no?

First thing first, I spotted Angry Bird. Yes! Angry Bird is available!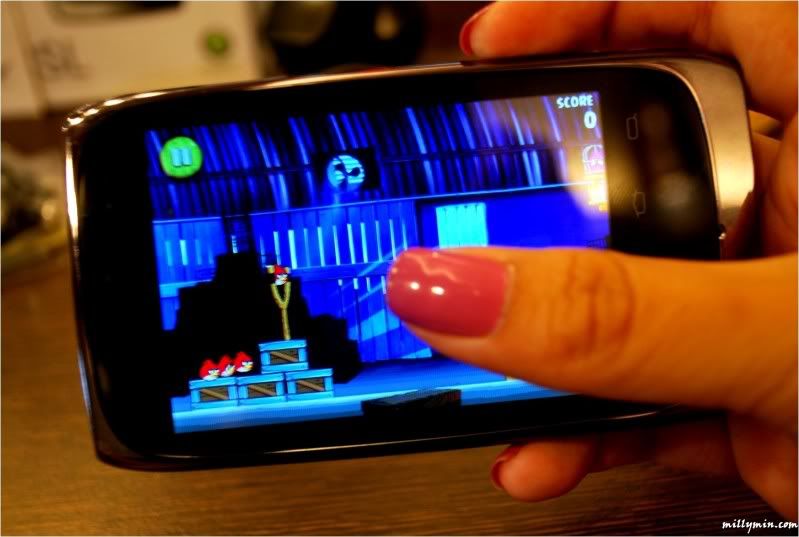 . . . without fail, I'll try on the 5.0mp auto focus camera and started camwhoring myself.
At RM699, you are able to obtain a Dual SIM Android Froyo 2.2! With 512mb internal memory, topping up with MicroSD card slot, Mi350 is also a build-in gadget, gearing up with GPS, WLAN & Bluetooth with a 3.5″ Capacitive HVGA.
CSL also had launched their special edition of the CSL Swarovski series, studded with  Swarovski Zirconia crystals.
Ranging from Blueberry Princess 9200 (RRP RM299), Sophie G16 (RRP RM399), Emma DS900 (RRP RM299) and SHE 9300 (RRP RM399).
Guess what?! These 4 models features BMI Calculator and Menstrual Calendar! Yes, this phone is actually meant mainly for the gorgeous ladies out there!
The product comparison among these four Swarovski Series can be obtained from <Product Comparison>.
Let's have a closer look on the gorgeous gadget, blinked up with Swarovski Zirkcnia.
Princess 9200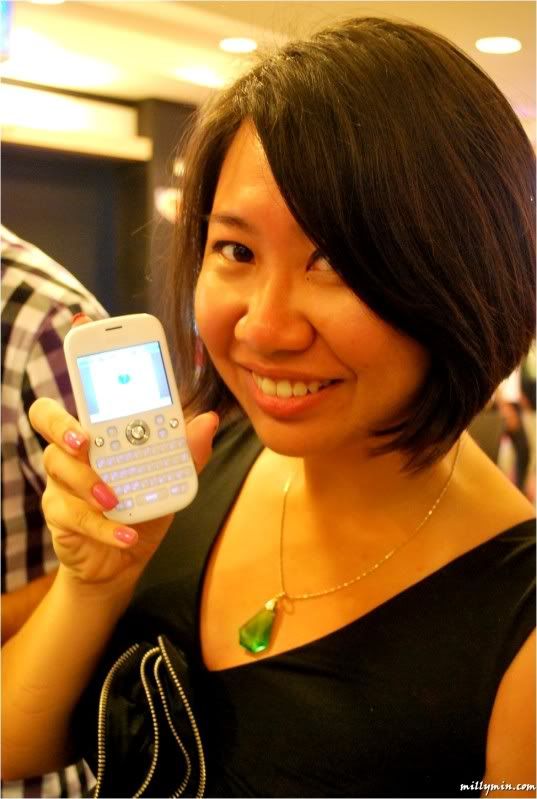 Display: 2.4″ TFT QVGA
Size: 115 X 59.5 X 11.5mm
Weight: 94g
SHE 9300
Shaped like a compact powder, small and sleeky!

 Display: 2.4″ TFT QVGA
Size: 70 X 70 X 16.3mm
Weight: 110g
. . . and the one I love most . . .
Sophie G16
See, can calculate BMI and trace your menstrual!
It also come with a gorgeous pouch for the sexy phone!

 Display: 2.8″ TFT QVGA
Size: 102 X 55.5 X 13mm
Weight: 97g
Last but not least ; 
Emma DS 900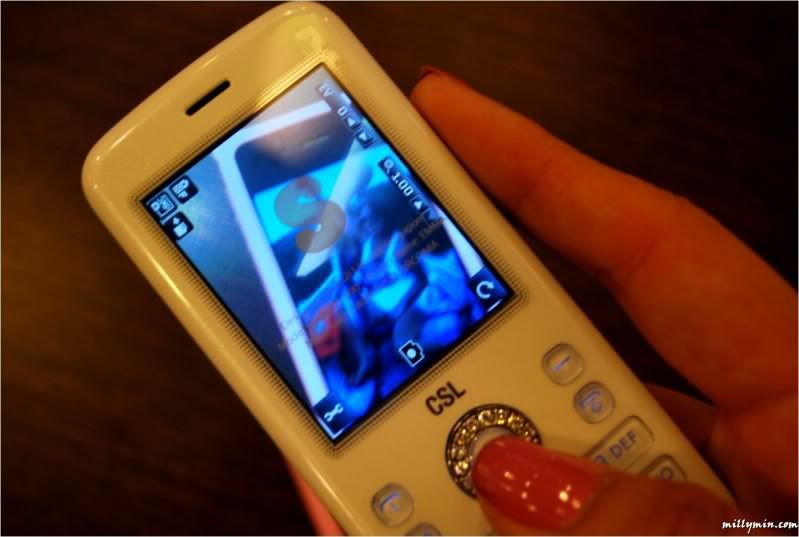 Display: 2.2″ TFT QVGA
Size: 114 X 48 X 12mm
Weight: 82g
Check out the box! Isn't it lovely?
Having all four in my hands, I know I am fickle!

Having to play with the phones did not just end there. There was this Social Hour right after for the bloggers to chill and mingle around as well as a short video interviews with some of the selected bloggers at Life 1 Café, which located right at the main entrance at the Megamall. I realised that Life 1 Café serves more to finger food.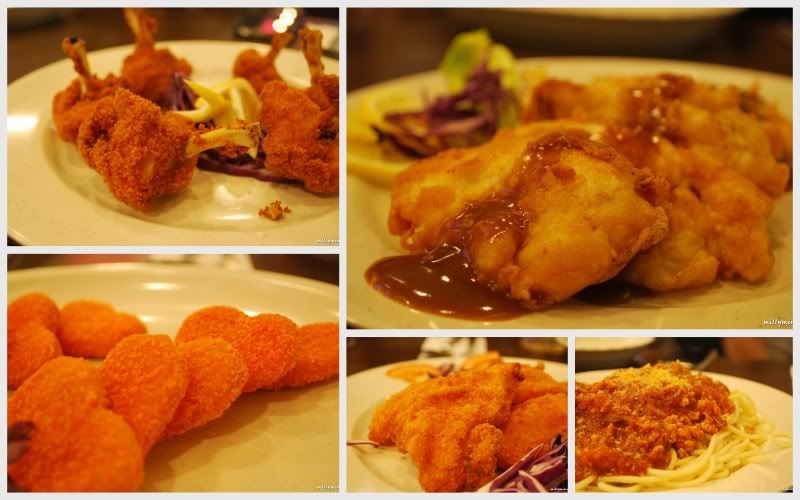 Enjoyed my Orange Juice though 🙂