A purple themed restaurant located in the middle of Georgetown. It can easily be spotted and the vibrant-raring-purple coloured building had become the center of attention of many passers-by. Many times I passed the building, but little did I know the interior of the restaurant is rather attractive. Each and every part of the building is designed by the proud owners, Janice and Ean, piece by piece.
Hall of Frames!

Exclusive Pass

Ink on the floor.
Purple seats!
Just 2? They do too 🙂
De Tittle Dinning Cabin serves western to eastern. You name it.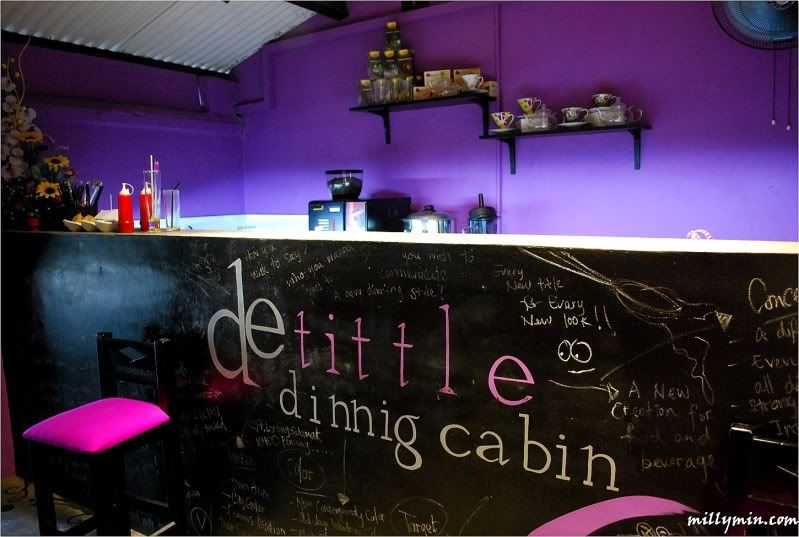 Yup. It did took me a while to digest the signs 🙂
We kicked off with mushroom soup. A little too hot I would say. Slightly too much pepper. Other than that, it's good to go.
Both the proud owners, traveled around the world to pick the bits of recipe and put them together for something different to ease the taste buds of the locals.
The ambiance of the restaurant ain't too formal, rather its good to have a quiet meal. I personally like the interior of the dining cabin, with handmade frames as deco on the wall and the combination of vibrant colours that attract most people.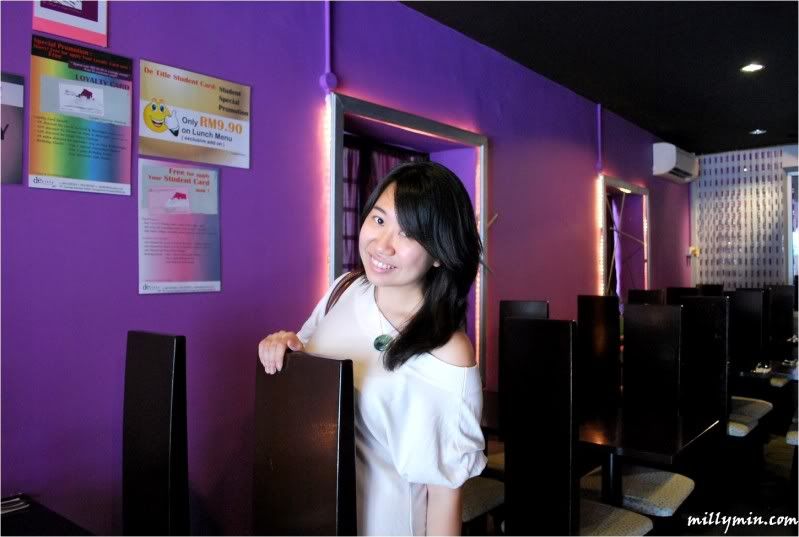 Tadaaa … The long awaited, varieties of food served.
De Tittle Dinning Cabin caters to the vegetarian as well.
Cheese Baked Rice
Pizza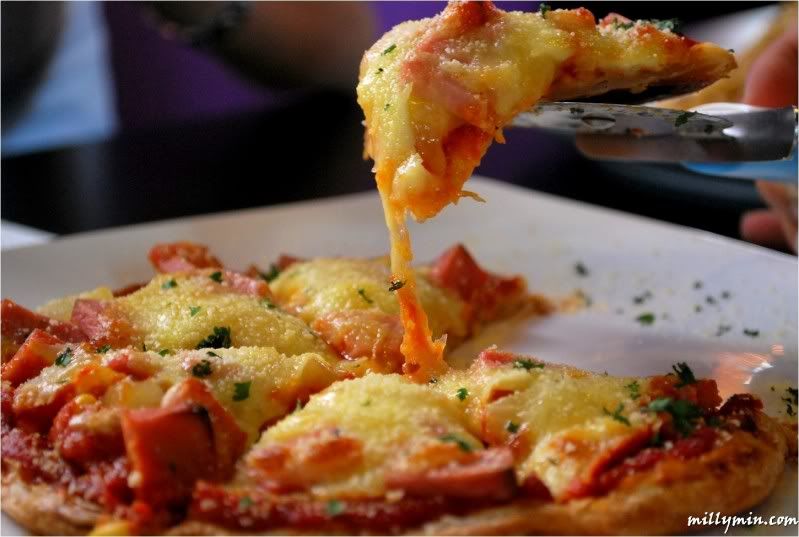 Thirst quencher
Hi, Terry! Waiter of the day.
Fish fillet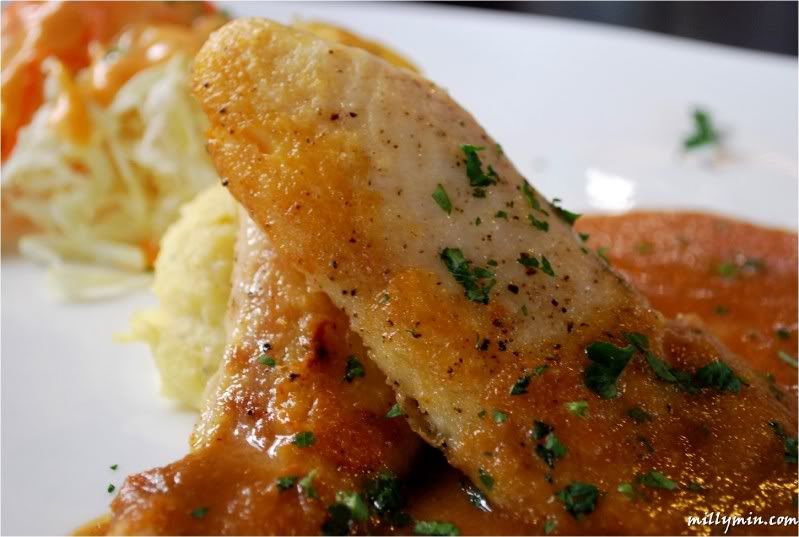 Sometimes, you may just need to carry your fork all around for a satisfied taste bud!
Wondering what dessert was? Meet "Angel meets Demon" !
Just when you sink your knife across …
You've gotta eat it with the ice-cream. Thats when its called ze bomb!
The building can be easily spotted as it's the only purple building down the road. The best part of it would be, you can actually call for any occasions, and for instance, even if you want to do a proposal, they would actually work on the menu to suite the theme you request. All you need to do is just to tell them what you want!
Add: 97, Lorong Selamat, 10400 Georgetown, Penang.
Tel: +604 2297961
E-Mail: detittle@hotmail.co.uk