It was a random night. I knew I was gotta be late. Its a Friday, party starts at 7pm and I only left my workplace at 6.45pm. Can't blame Akmal for escalating me. LOL. I was very late for the party but I made it at the end. Anyway, thankees Akmal for the invitation. Along with me, I dragged my sis  😛 Coincidentally, *ahems* someone was in Penang… Wanna try guessing?
The party had already kicked started when I arrived! All brought to you by Starbucks Malaysia 🙂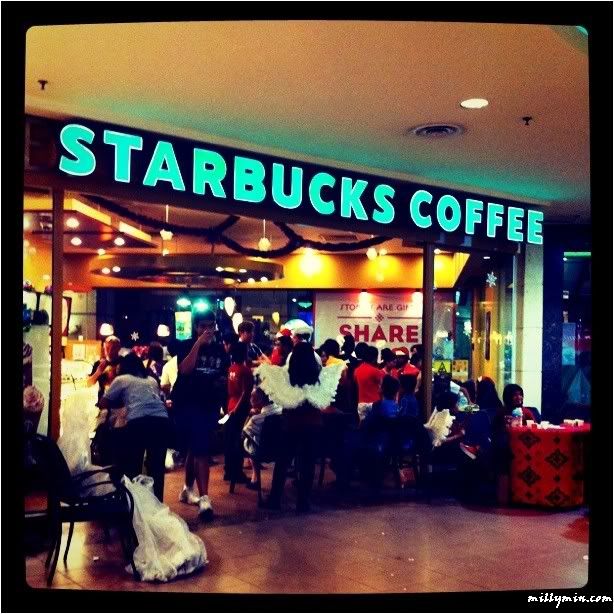 and all I could do was just starring at the yummeh-licious cakes.
There were games going on. The crowd were divided into smaller groups.
Hi folks, meet the Barista, Micheal of Starbucks Island Plaza. He has lotsa Carrot cakes I heart! Thankius Micheal!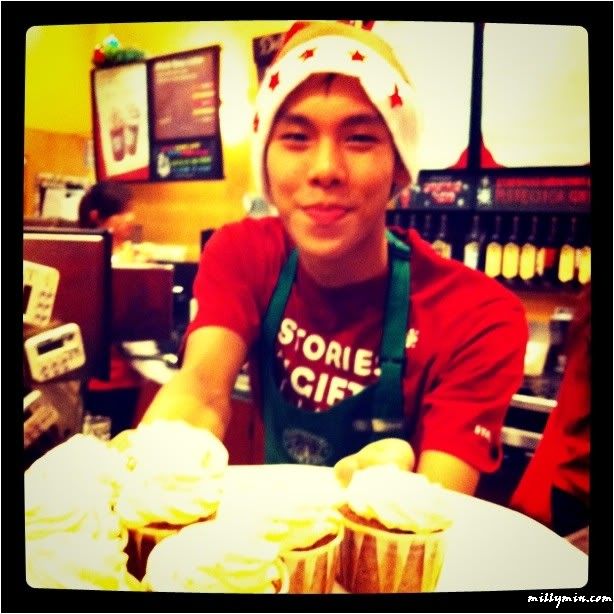 There were Christmas Tree Making competition as well as caroling! Awesome can!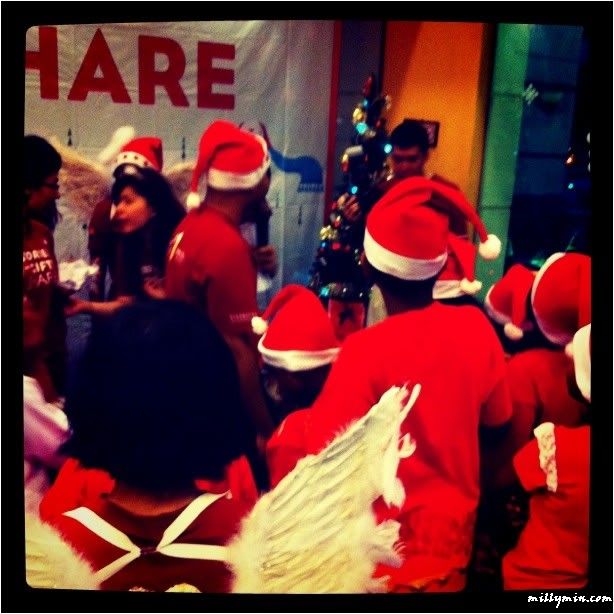 Participants, the crowd 🙂 Spot the Santa?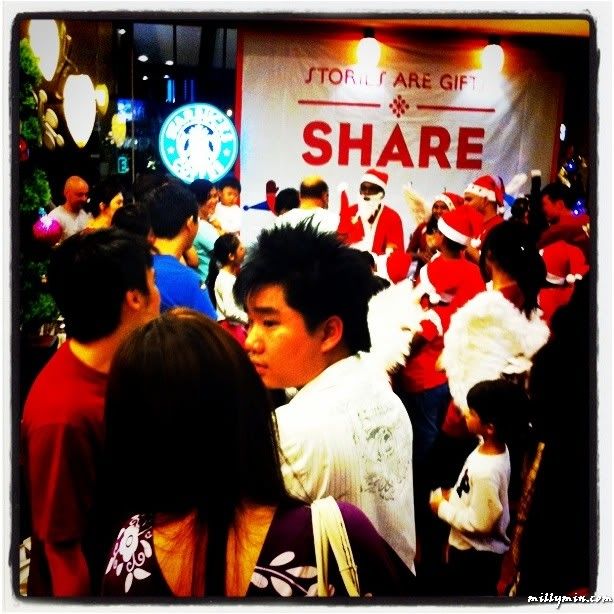 . . . and the family potrait! Awhhh! How sweet.
. . . and . . . the guest of the week would be . . . *drumrolls*, Shazzzeeee!
and of course, I wouldn't miss the chance to take a gorgeous picture with BFF! Guess what?! He was the Chairman for the entire event… HAPPY BIRTHDAY, Chairman! Thanks for everything! I enjoyed myself very much!
Hello, Baristas! I have the Santa, the Angel and … ermmm …
There was a lucky draw session as well! Sis won herself a mug! There goes, the Chairman! 🙂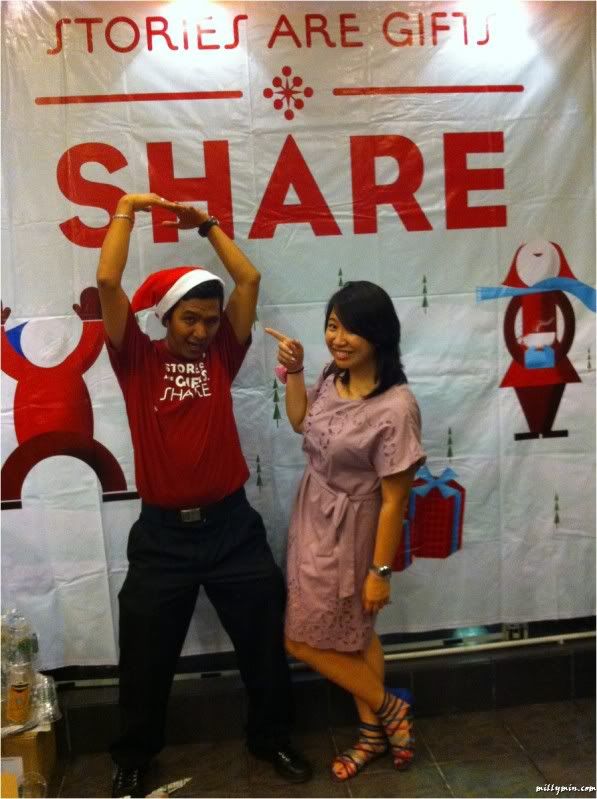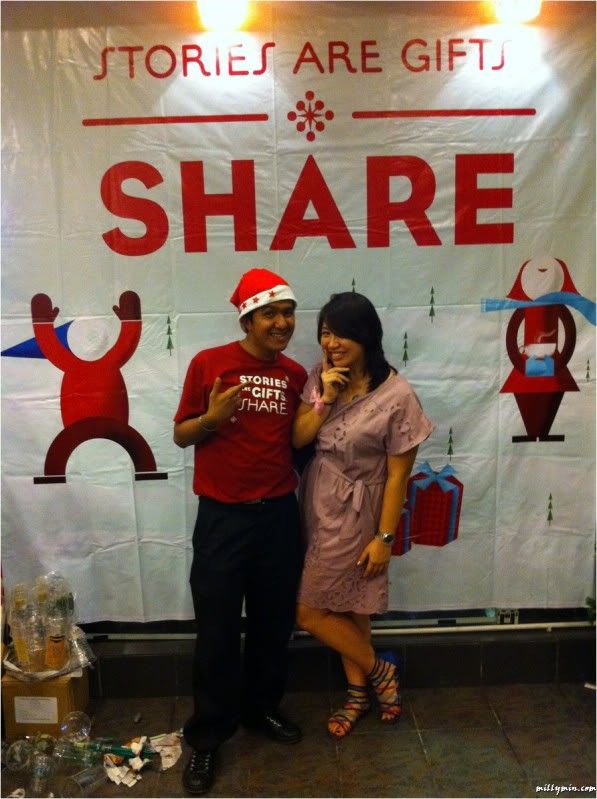 Happy Birthday, BFF! Thanks for the wonderful night.
Xherlyn & I
Thank you Santa . . . urmmm for the . . . urmm … mini lolli!
Love the warmth hospitality provided by the Baristas 🙂