Started with some bihun.
Noms noms! Food porn alert 🙂 I was invited over to Hydro Hotel, Penang for a buffet dinner at Palms. As soon as I was ushered to my seat, I couldn't resist to start snapping photos of the yummilicious desserts.
There is an array of Asian, international cuisine and Penang's best local favourites served at their modern and stylish restaurant.
Ohhemmgeee! Look at those cakes!
Palms Restaurant is situated by the cool natural environment of the exclusive swimming pool. The open concept, yet fashionable Sea Lounge with nightly live band performances, lets you enjoy the breeze whilst unwinding in style.
They even served variety of grilled seafood.
Just pass your picks to the cook and he will get your food done 🙂
Muscles … anyone?
z
. . . and my pick includes Tandoooooooriiii chicken!
As an overall, I managed to taste each and every whereby every little bite is so scrumptious. Just that I have limitations, otherwise I would have wallop everything.
The Chef 🙂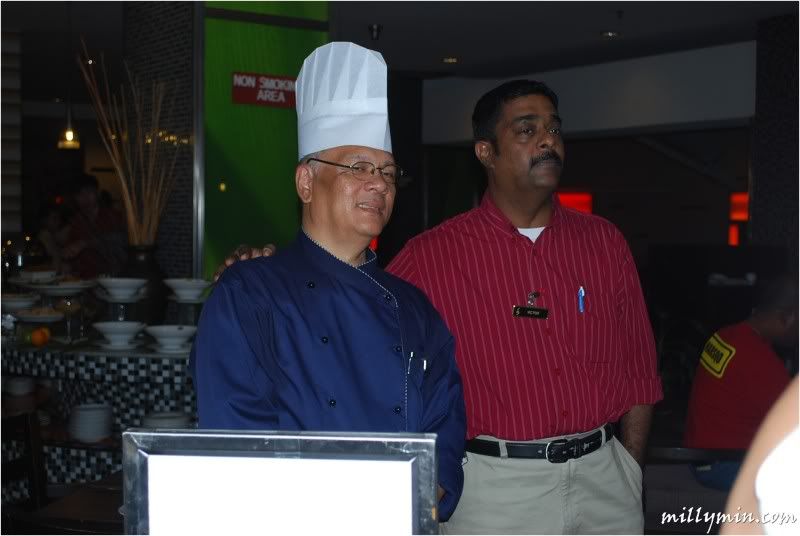 Am spotted =="
Taste it yourself at:
Hydro Hotel Penang
Miami Beach, Batu Ferringhi, 11100 Penang
Tel: +604-8905999