The long awaited, Global Art of Mixing. Thanks to Erica. It was her who blocked my calendar, in order to spare my time for this event, the partial reason that *tsk tsk* I announced that my weekends in October are fully booked. This would be my first Artistry hence no comparison can be made but just to enjoy myself in the party! I flew to KL on purpose just to make it up for this night. Can you see how much am willing to bend? 🙂

The red carpet
We were just staying at Mines Wellness Hotel, say approximately about 80 steps away? With my 4-inches and my new dress, I hit the party! Upon registration, guess who I bumped into?
*drum rolls*
CARLIFF! My dear friend whom I met during National Service! Oh, yes. I attended National Service, how lucky I am to get to know such a charming guy back then 🙂 Still as good looking.
Ahhh! Flashes everywhere …
Urmm … with the guest I invited. Remember, I was given 2 passes?! 🙂 Means I'll be able to bring another friend!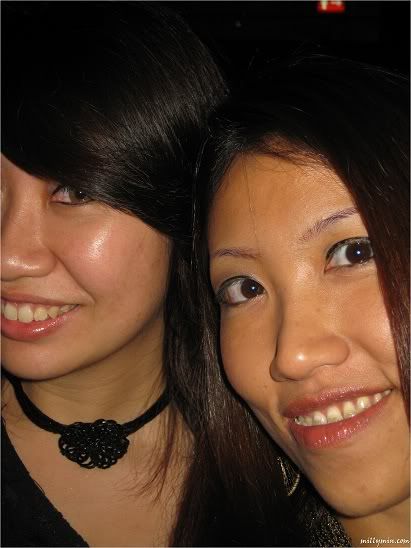 and yes, we flew in all the way from Penang for this!
Ever wonder what kinda mixing?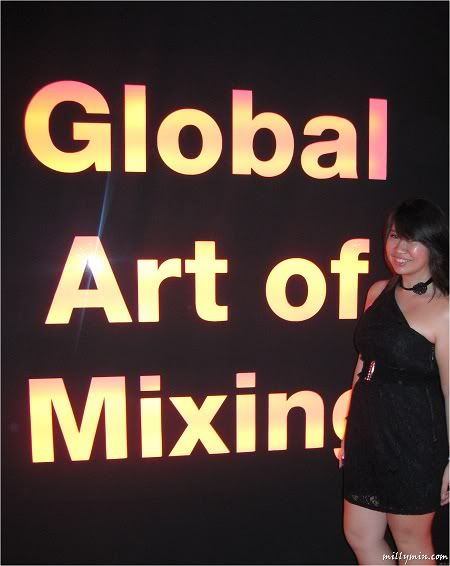 Ahhh! I like her hair!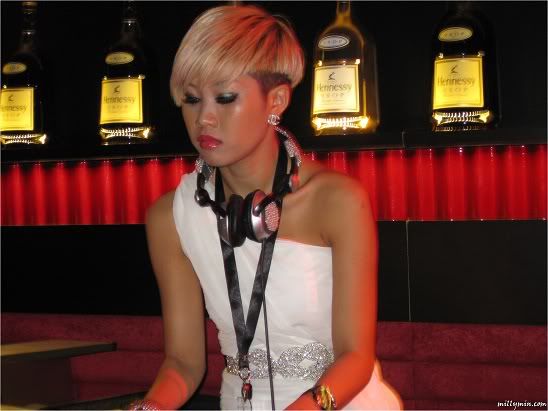 The stage.
The blogger 😀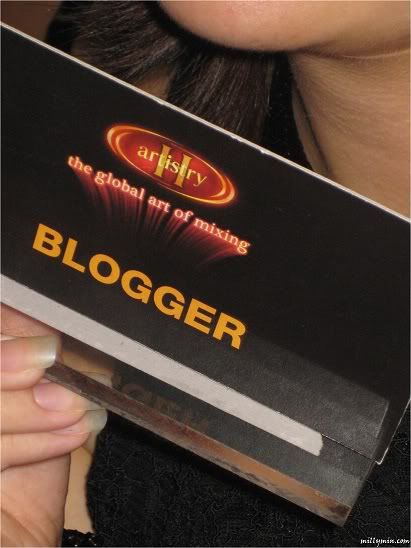 A candid shot 🙂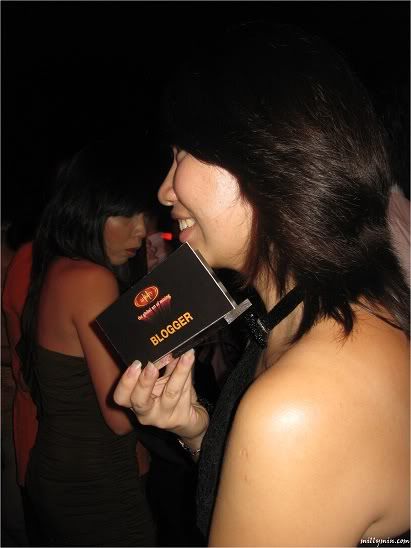 The party started!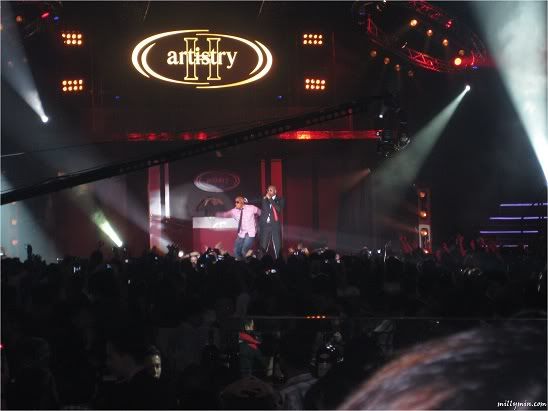 You'll see so much of me 😛
Upon entering, I stumbled upon Cedric!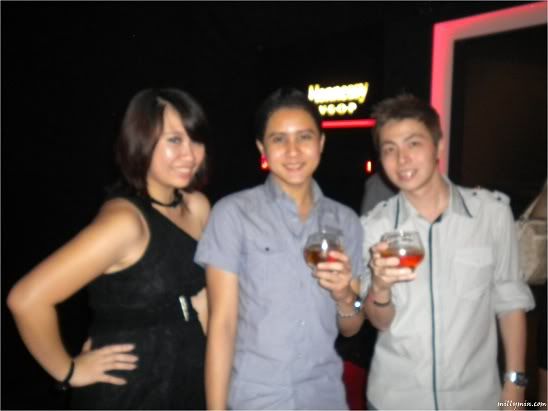 Variety of flavours. I tried all 🙂 Alex gave me my first glass, which was Berry if am not mistaken.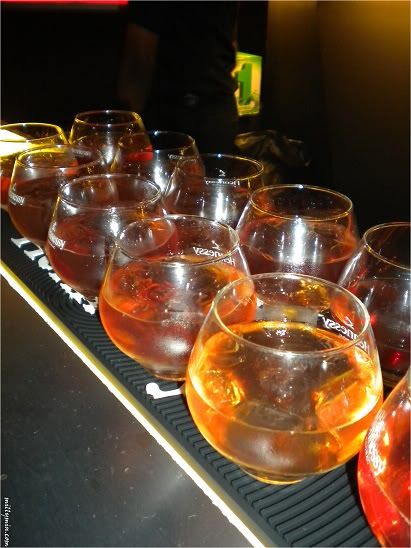 I have been dropping by simonso.org but not meeting him in person until tonight!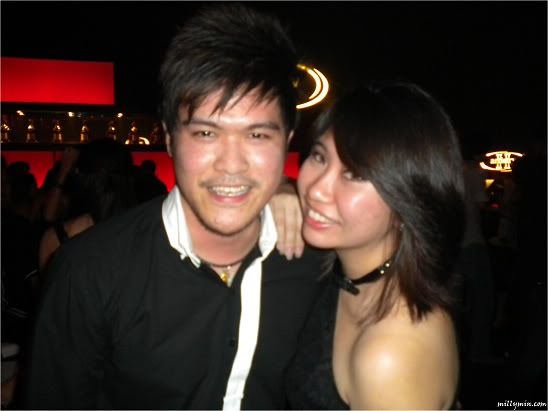 When I was a bit tipsy, that was after 22 glasses, I took a sit. I know I can take in no more. Ended up MSN-ing, when a not-so-familiar voice from my back said, "No handphone allowed". When I turned around, it was another surprise! Justin it is! Oh, my! I knew him from my primary school! We were friends when we were little! Have not seen him in a gazilion years… and that's Erica, my bestie, who sat beside me on the first day of school in Year 1. Can you imagine?! It was like a primary school reunion! I miss you people so much, can!
So happened that Daniel was there, I think I twitted and he saw my tweet! LOL. Meeting him for the second time now 🙂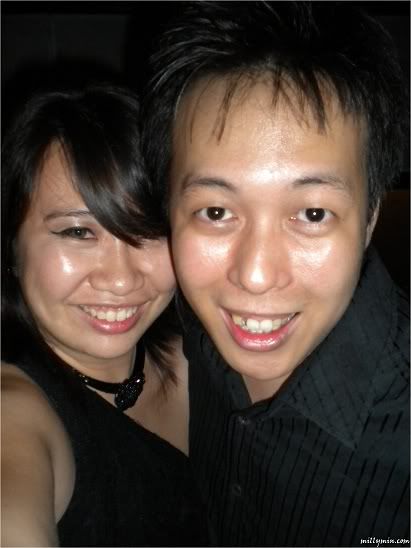 . . . and what made my day most would be bumping into Ganesh! *jumps in joy* Finally, after at least a decade! He was so proud telling everyone I am his friend since Year 1, and yes, another primary school classmate! 😀 Now I realized, most of the Penangites are in KL! Unlike me, am reluctant to move even after the many attempts of persuasions and the amount of jobs am offered 🙂 Still I can't deny that all the happening parties will be in KL, one thing that I will be missing out most 🙁
So happy can 🙂 We both still look the same.
… and I admit, I curi-fied a picture from Twitter. Hello, Smashpop!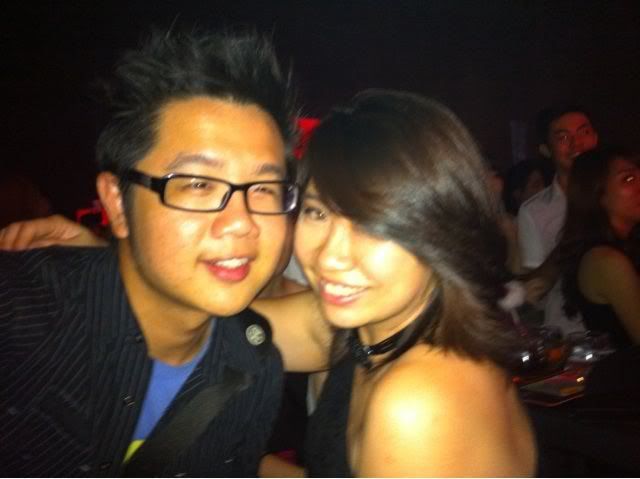 At the end of the party, I had 33.5 glasses. Thank very much, no more please before I return it in a more concentrated and in a different colour 🙂
Alex, thanks for the passes 🙂 See if am willing to fly over again. *tsk tsk* Erica, got the hint? 😛