Hello hun, welcome to Monte Carlo 🙂
I was randomly asking my secret lover, what colour for the night. Pink or Blue? He answered BLUE. Hence, BLUE it is with a gentle note, "No revealing of boobies!" (=.=")
*I'm blue da ba dee*
There goes the kerayzee folks who joined me for the night, free flow drinks with heaps of fun and non-stop camhoring!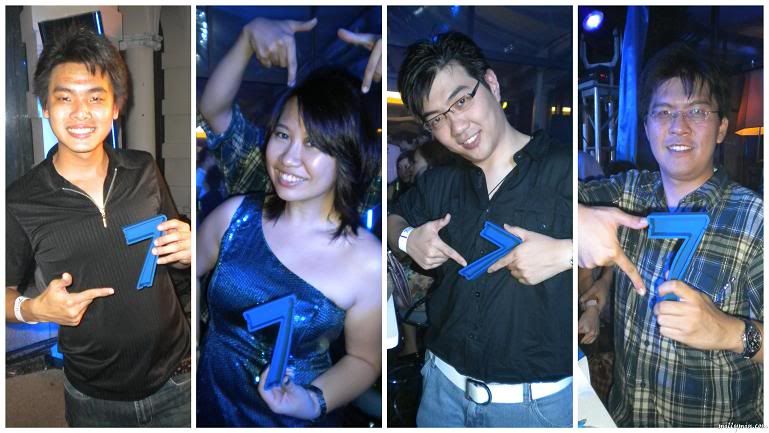 [Jason, ems, Elvin & Hong]
. . . and am impressed with the blue-ish table. I totally forgotten that its blue and I wore blue (as per advised) ! LOL. Spot the first bottle of our wine? Yea, that was just the FIRST bottle 🙂
Later then came an "artiste", who actually came to entertain us. Guess what he did?! The fork was initially a usable normal fork until he did some magic to it! Gosh! That was just within minutes! Well, the event was very innovative indeed. I have never thought of such party would be thrown in such contemporary ambiance.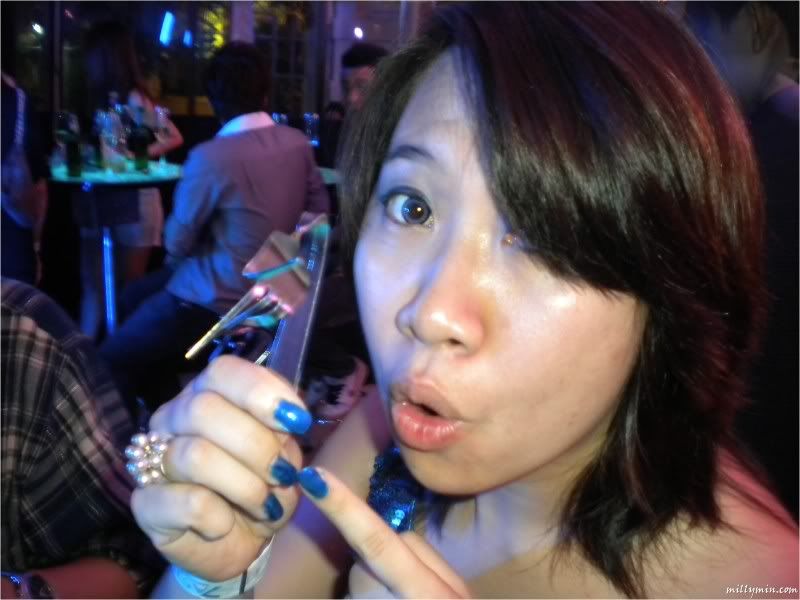 Loved the VIP treatments! The best thing was, the reserved table for us was right in front of the stage! I couldn't ask for more, baybeh! I know! Those who did not turn up last night is now regretting big time! I feel you! You know who you are 🙂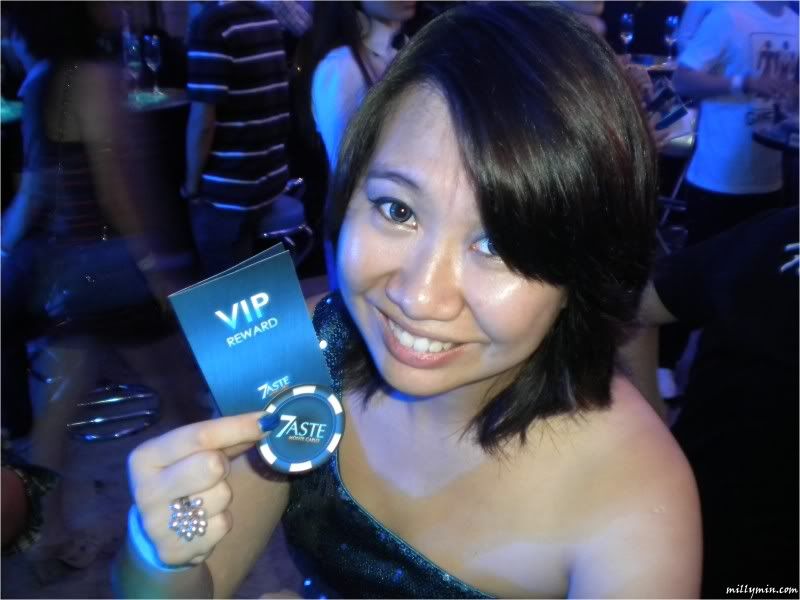 One chip = 1 bottle of wine
. . . and we have 6 chips which is equivalent to 6 bottles of wine! Yes, I know you are regretting for not turning up! 😀
The Blue Stage …
Here comes, my colleague 🙂
and my new BFF, Jay! LOL
with sexy girls entertaining us! Ahhhh, heaven!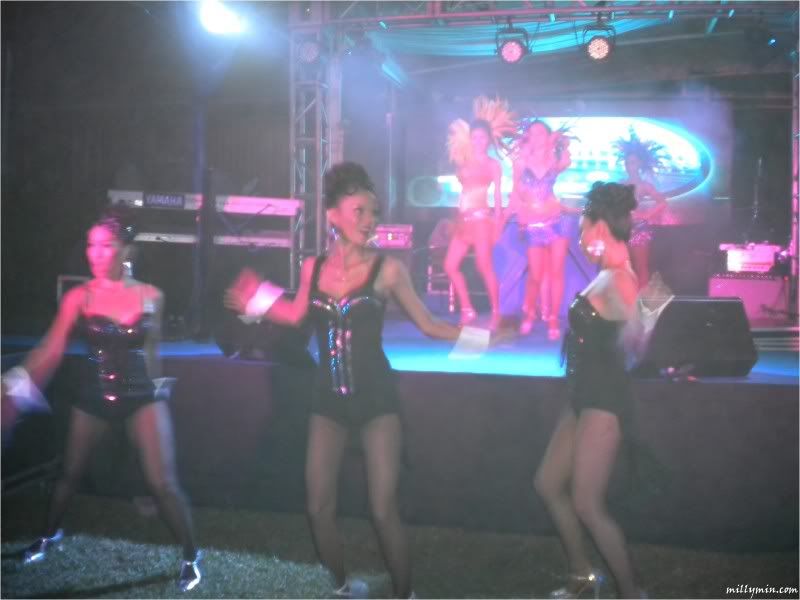 Cheers people! Time to distress.
<3 The pic I heart most! The finger food served was yummeh! Little did I know it was such a great pleasure to be partying, drinking and cam-whoring!
Jason, my senior in primary school who is now my colleague  🙂
Its seriously bent! I still can't believe this till now. I mean the fork.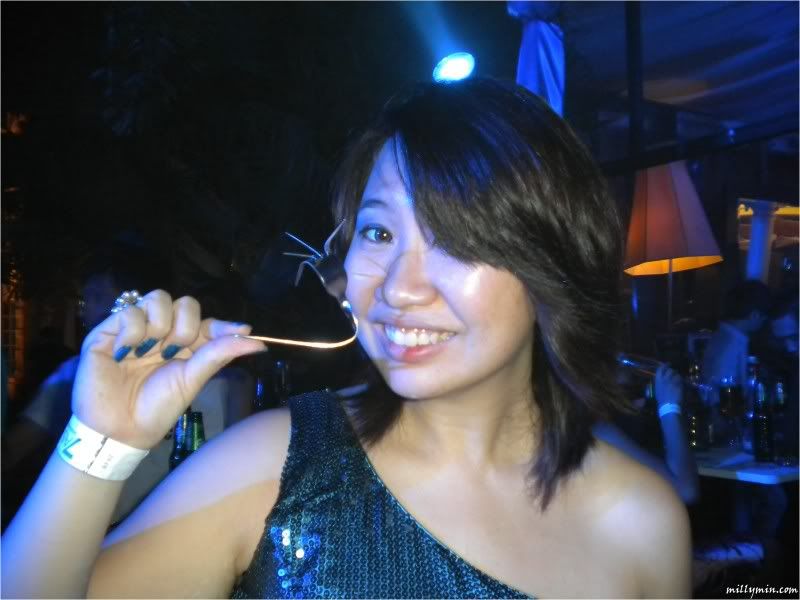 Guess what am holding? I know, you and I b0th can read, its 7.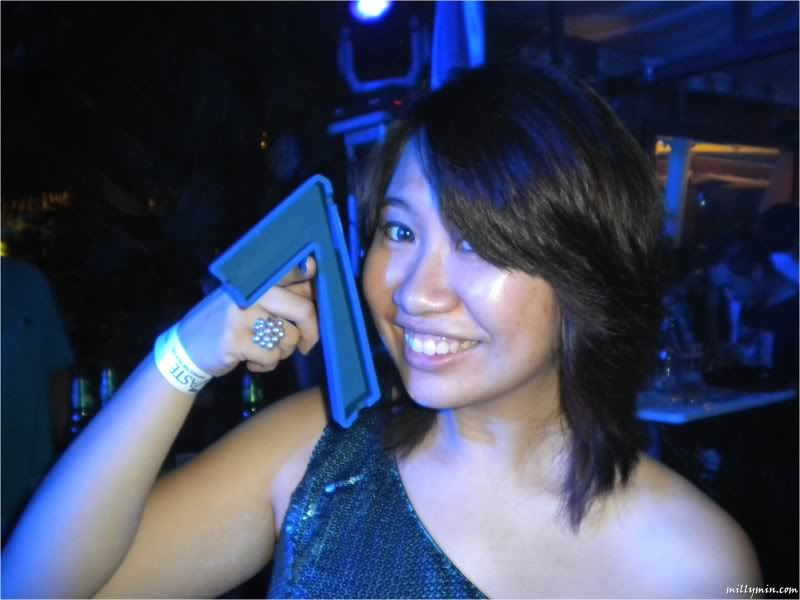 Its actually an ashtray! I'm impressed!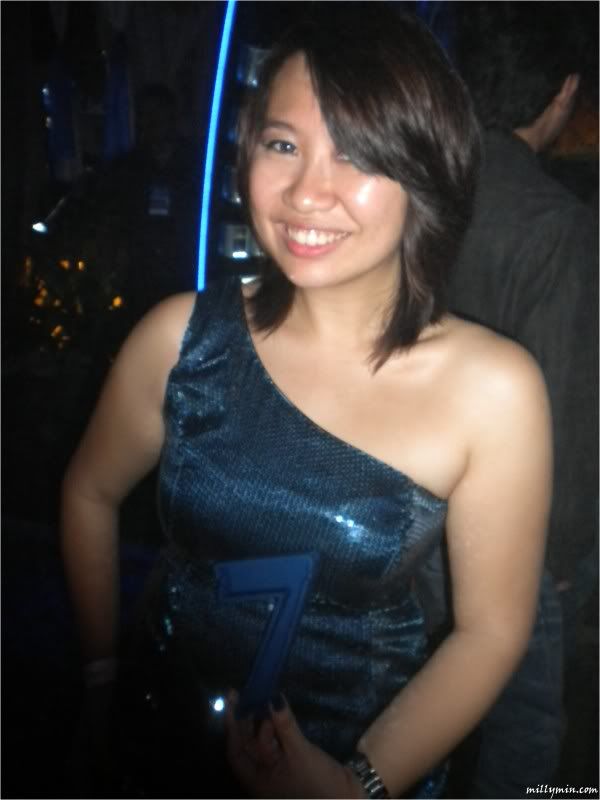 When the alcohol is kicking in…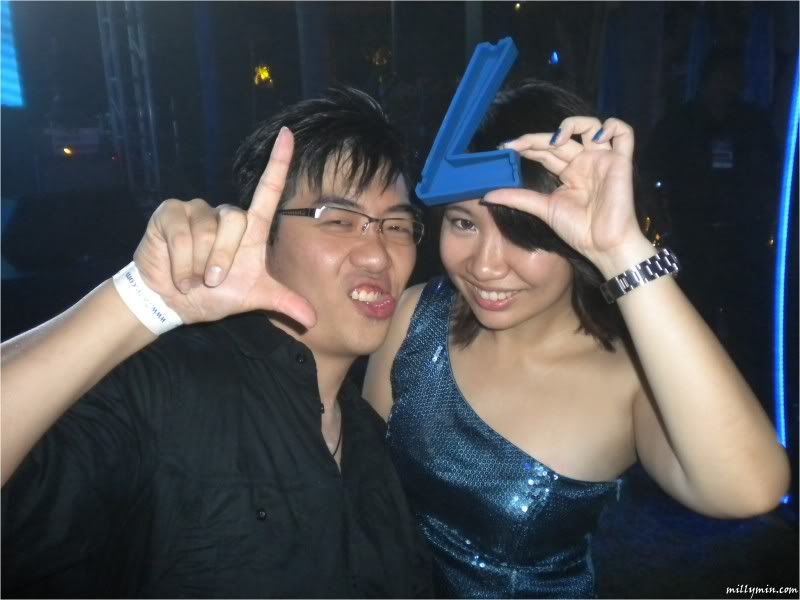 … with the E71 posers =="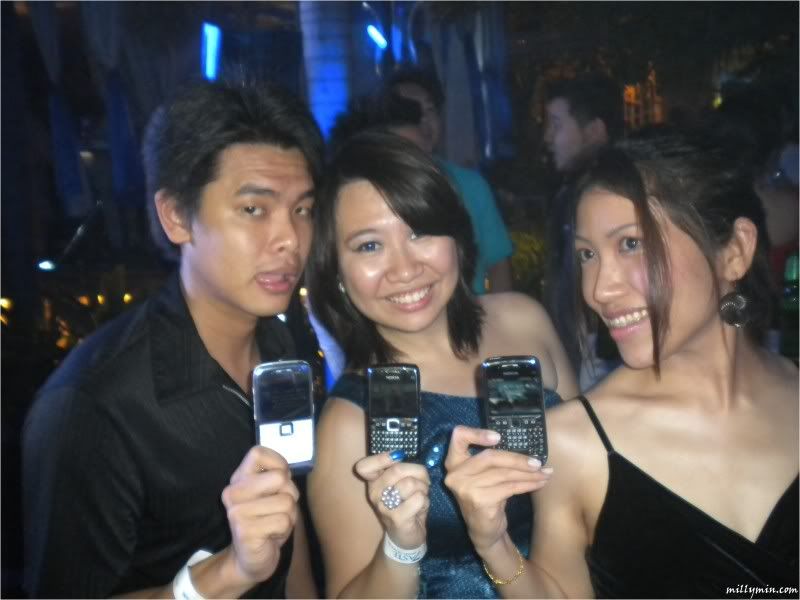 Nice, ehh! One colour each!
Dear Jason's GF, please DO NOT escalate 🙂 We are just pure best friends. 😛
We were entertained by the dancers too … I guess the boys were drooling over the girls on the stage.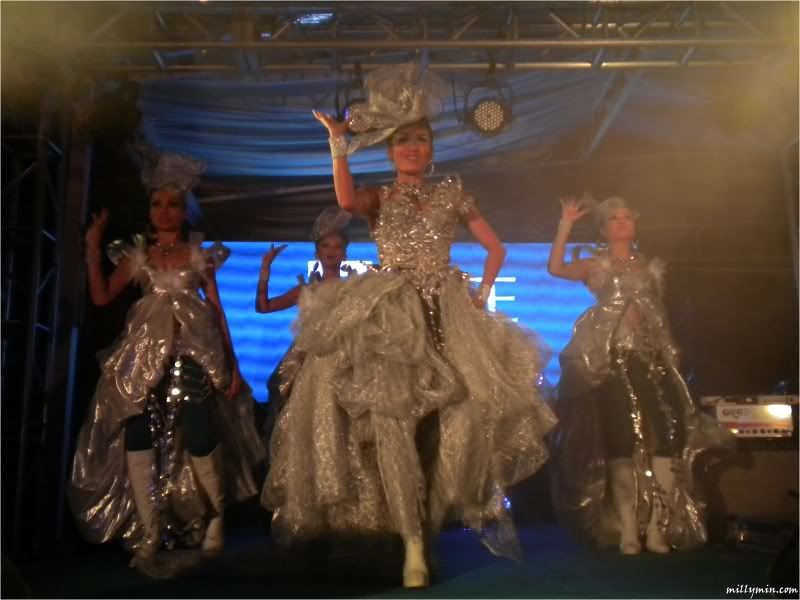 A candid shot! Pffft!
When he said BLUE. He meant entirely BLUE!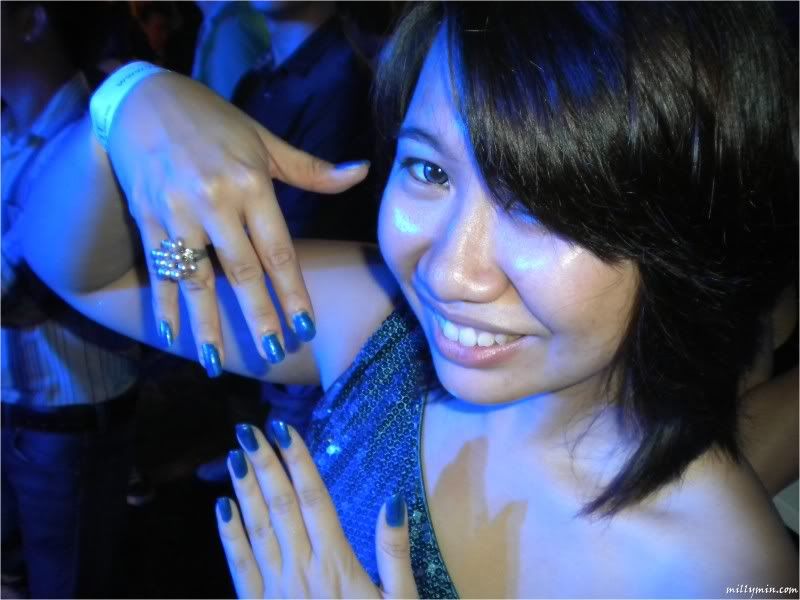 . . . another BFF was just too busy to even talk to me 🙁
CHEERS! As always, work hard, play hard!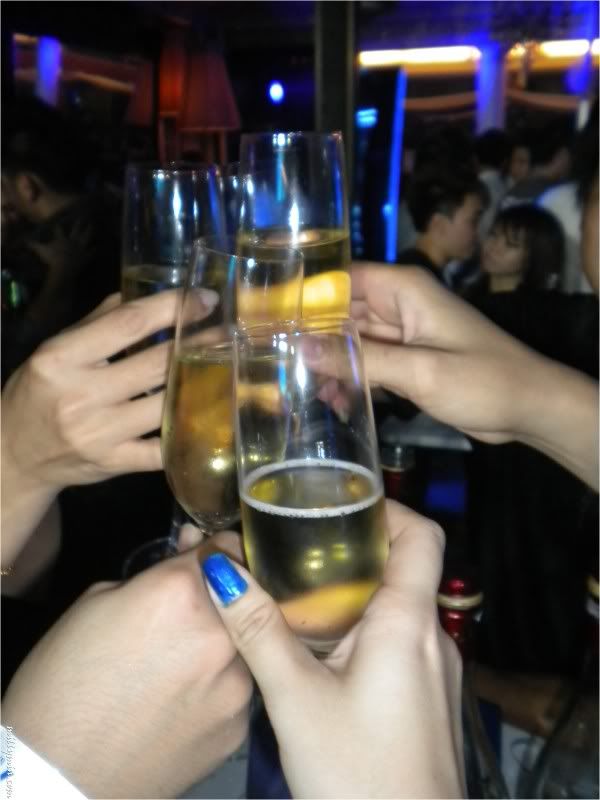 Ohhh, and I still can't get over my blue nails 😛 Big love!
Good girl drinks Coke.
The crowd
More wine? I have SIX bottles and that was excluding beer.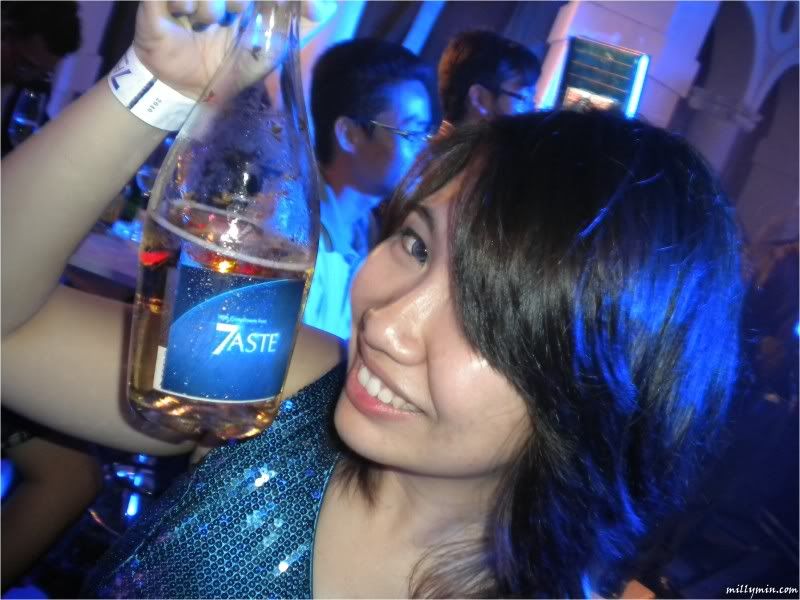 Here comes Enrique! Another old pal.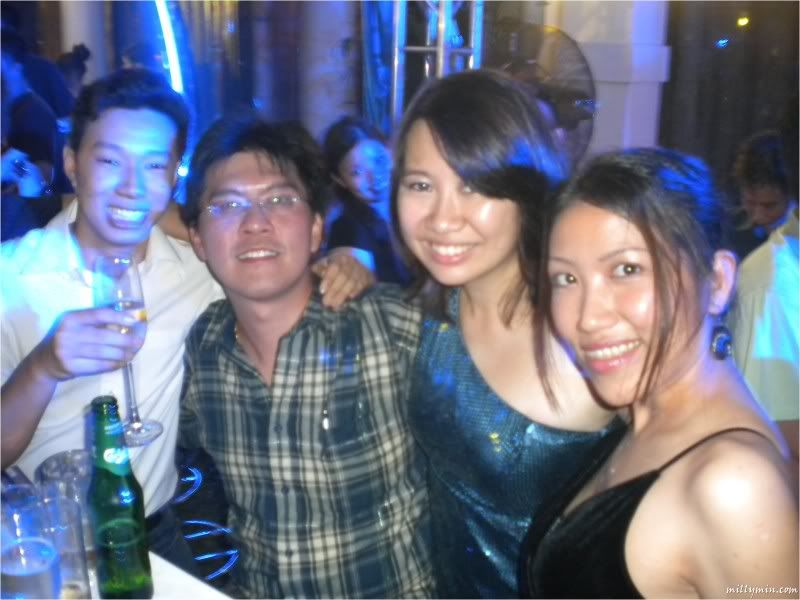 I hope you guys had a superb Friday night too.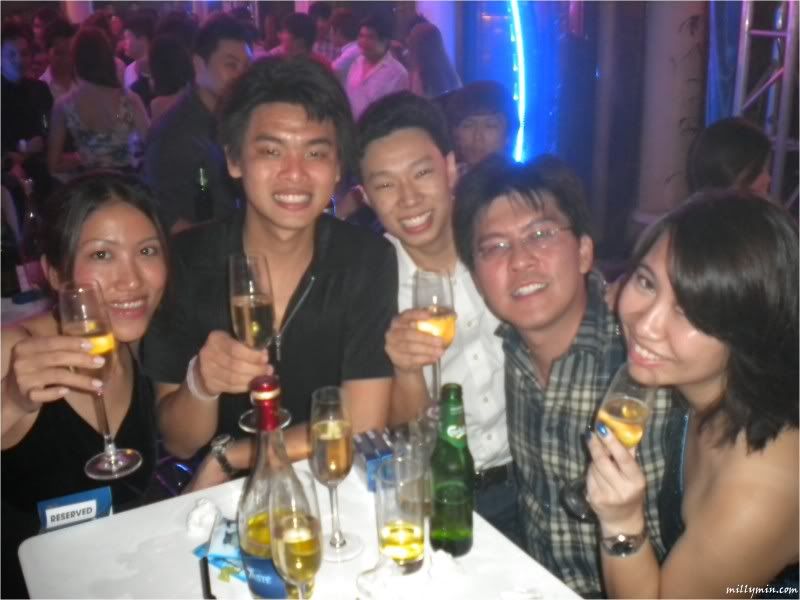 In the midst of partying, somewhat it crossed my mind that it was Jay's boss's birthday 🙂 Hence, we decided to present him a small gift 🙂  What is the first thing that crosses your mind when you see "HotBabes.com"? Who knows someone might just buy that domain 😛
Next, Dj Nikki! I find it kinda stylo-mylo to have a lady Dj!
[with Enrique & Bee Hooi]
The crowd fighting to win some gifts . . . such as iPad! Interesting aye!
MANSION 32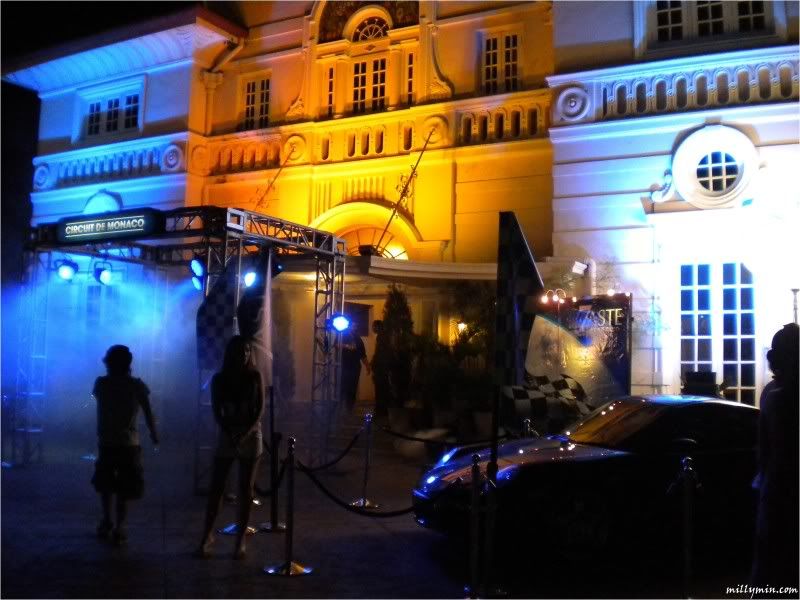 Men's toys!
Bumped into Tannie as well.
Here comes Hong practicing ways to cam-ho!
The entrance. Can you imagine that the queue was so superbly long earlier when I was trying to enter! Like I mentioned, I heart the VIP treatments to the core! Thanks to Leonard for assisting!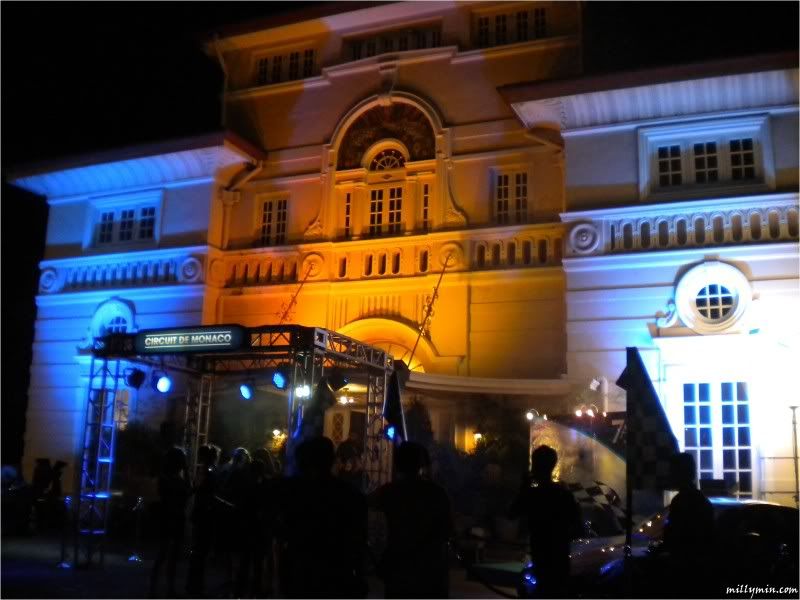 Ching Wei came late! Pffft! *throws tomatoes at Ching Wei*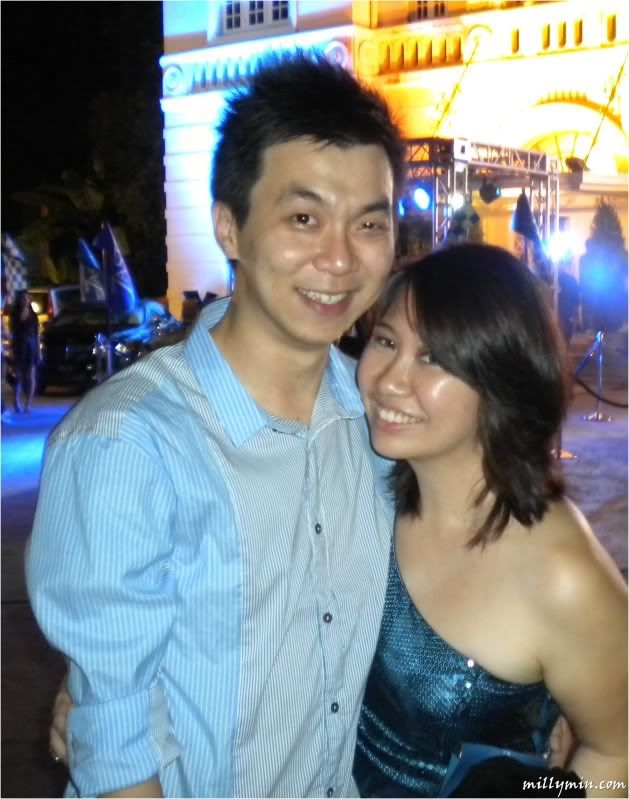 Last but not least, am still RESERVED for my secret lover 😛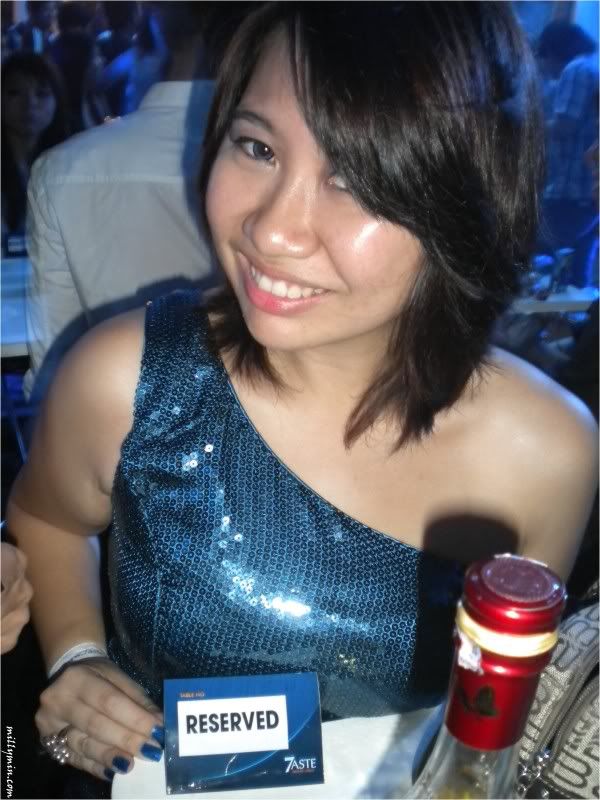 Thanks for the superb night 7aste! Its such a superb start for the weekends 🙂 Well, if you guys missed out this one, why not give it a try over at Ecoba in KL on Oct 8th. 🙂 Tell me, do you guys want MORE?