Now, Tian Ding Xiang (天鼎香) is back with more new dishes. For those who might not know about Tian Ding Xiang, it is actually a restaurant which serves Chinese Cuisine, located on the 6th floor of Gurney Plaza. Don't tell me you do not know cuz now you do
Anyway, lunch started with the Trio Platter (RM 42.80) which consist of lobak, baby octopus and butter cereal chicken cubes. Oh, ya, better eat it while its hot! I am not much of a seafood person so, I end up didn't really favour these dish.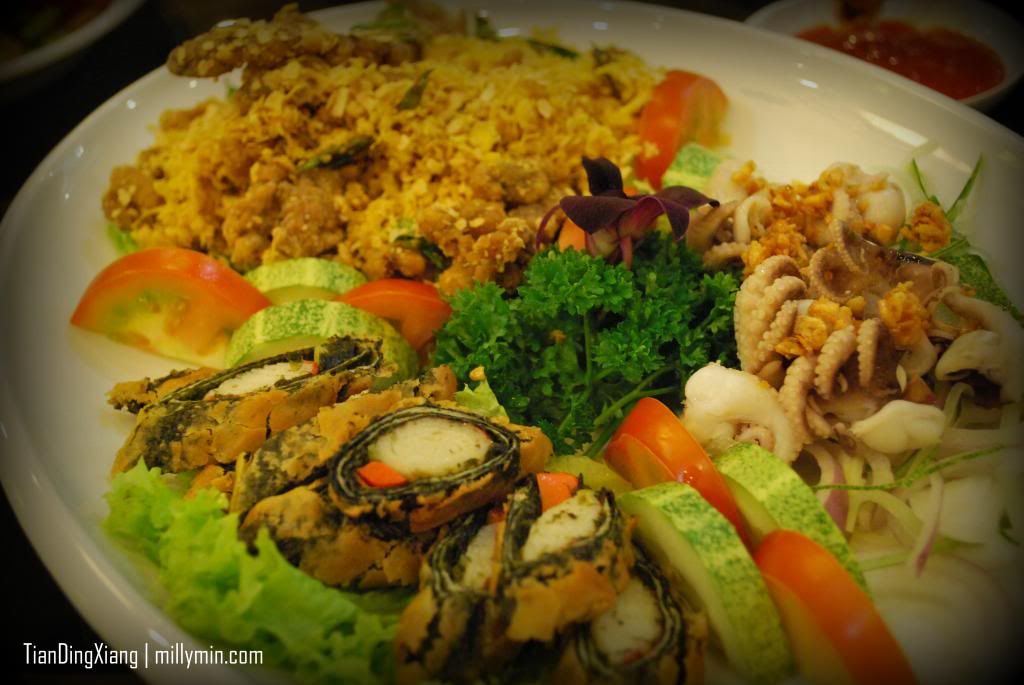 Stir-Fried Assorted Vegetables with Batong Spicy Sauce (RM 13.80), which is served with lady finger, long beans and brinjal along with some spicy sauce.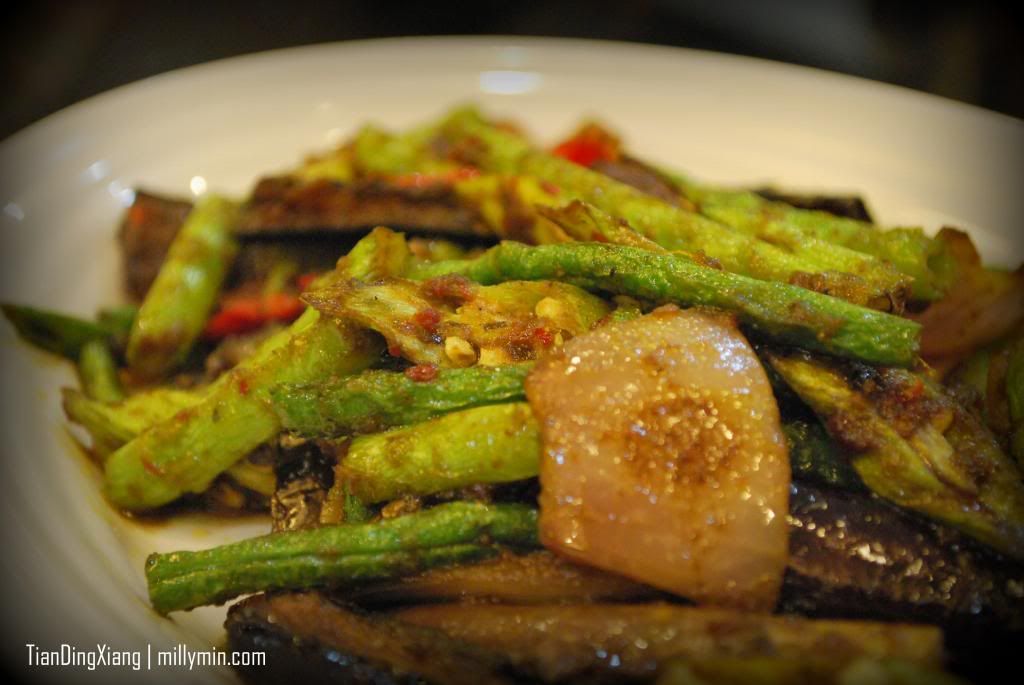 This has to be something I love, crispy Peking duck! Well, its supposed to be wrapped with the popiah skin and cucumber.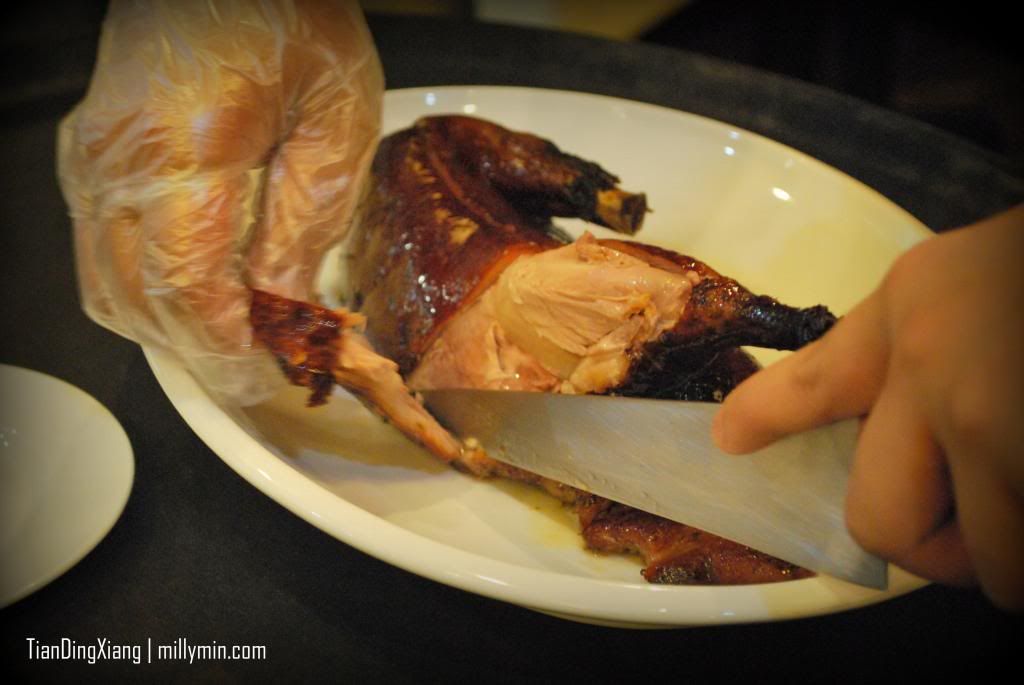 Peking Duck : RM 68.80 (whole bird); RM 38.80 (half bird)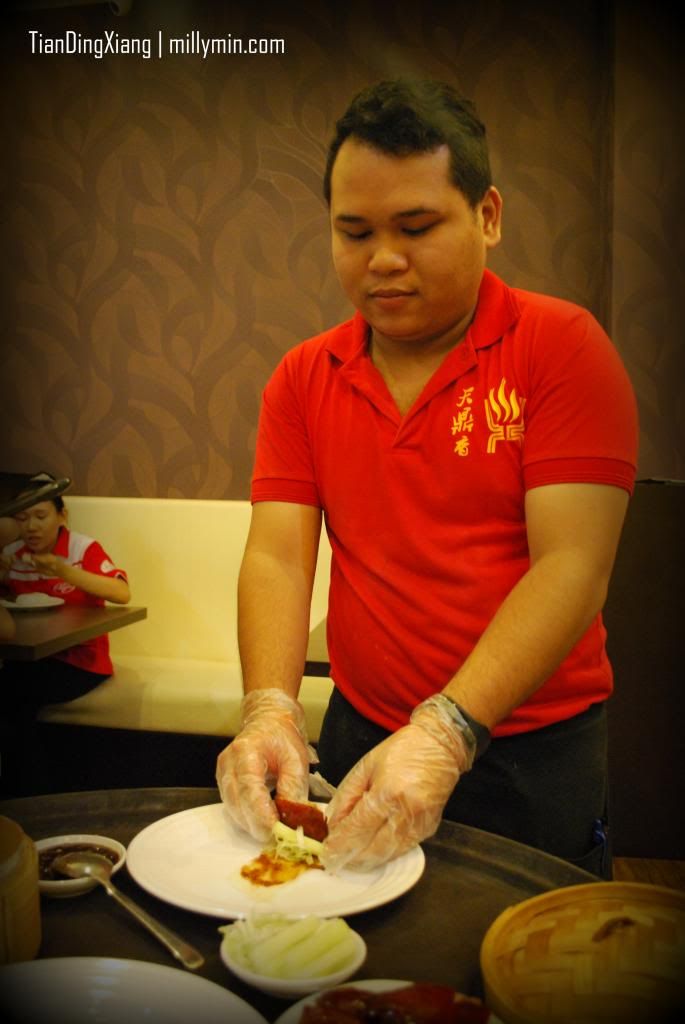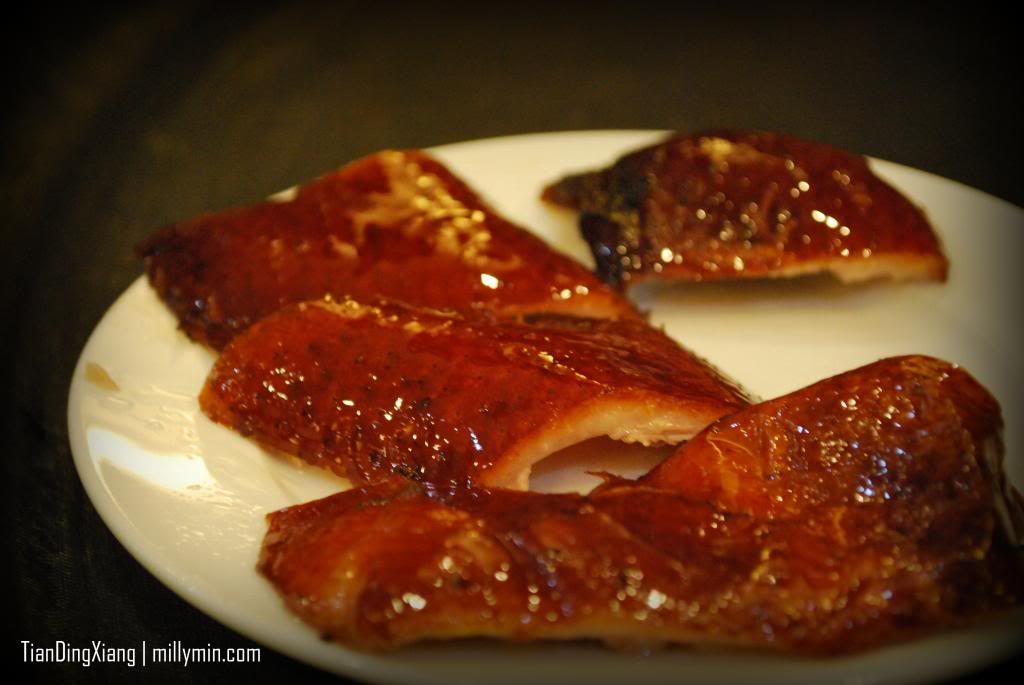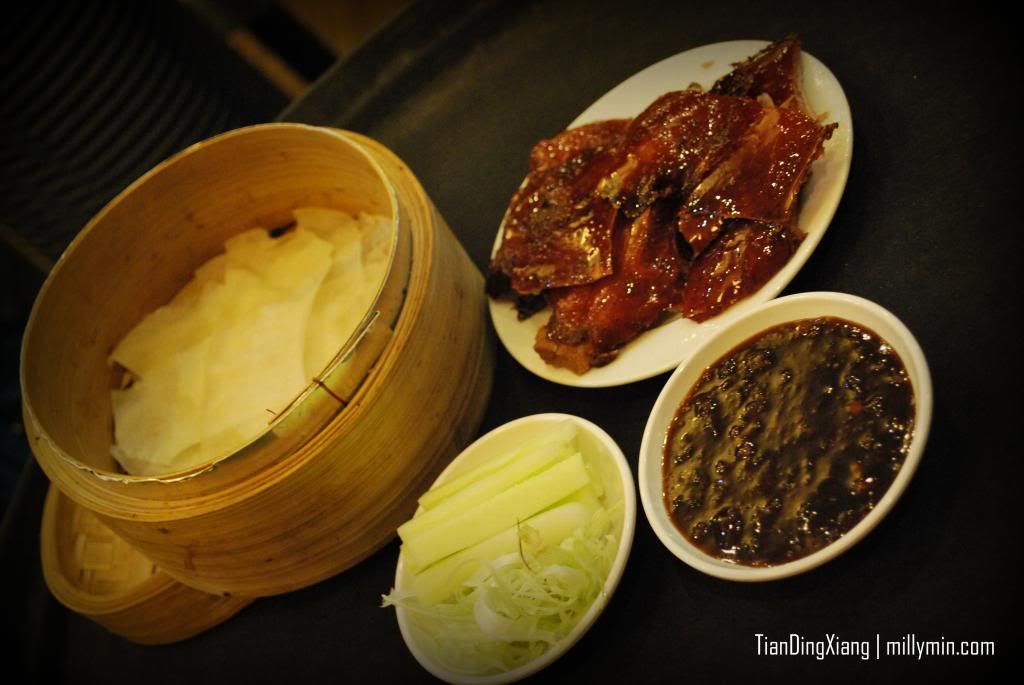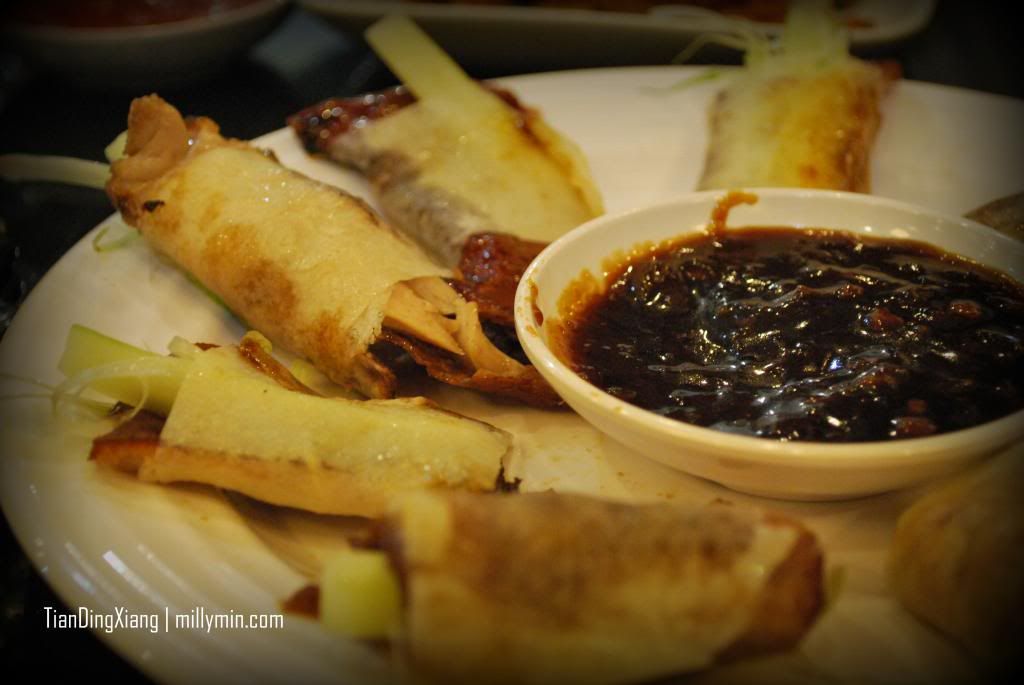 Thumbs up for the peking duck! Love the crispy skin.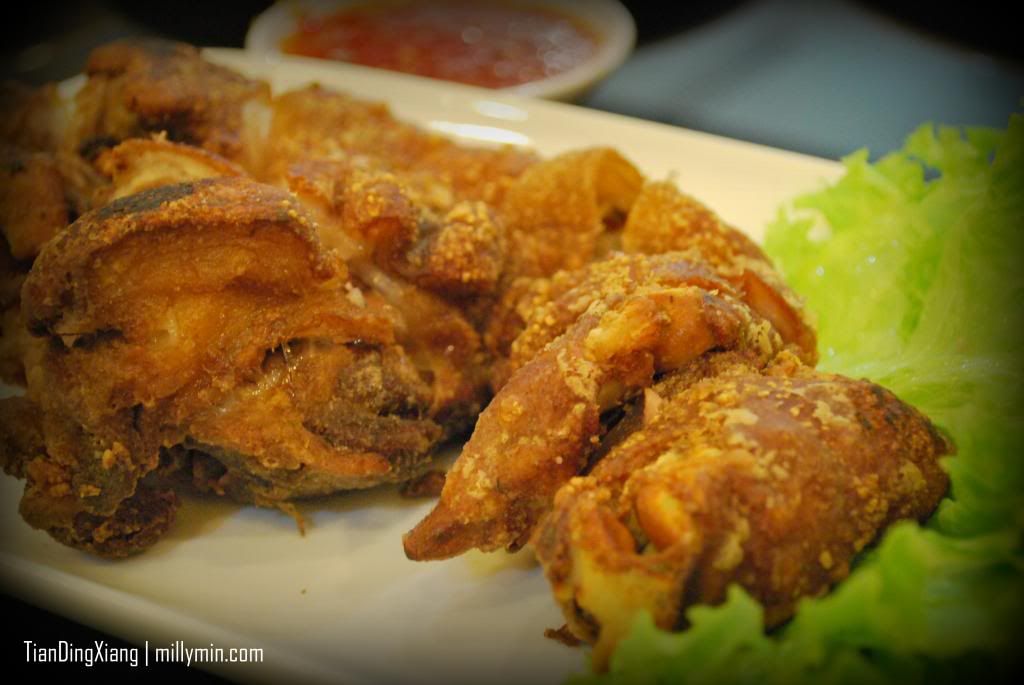 Crispy Pork Knuckle : RM 30.80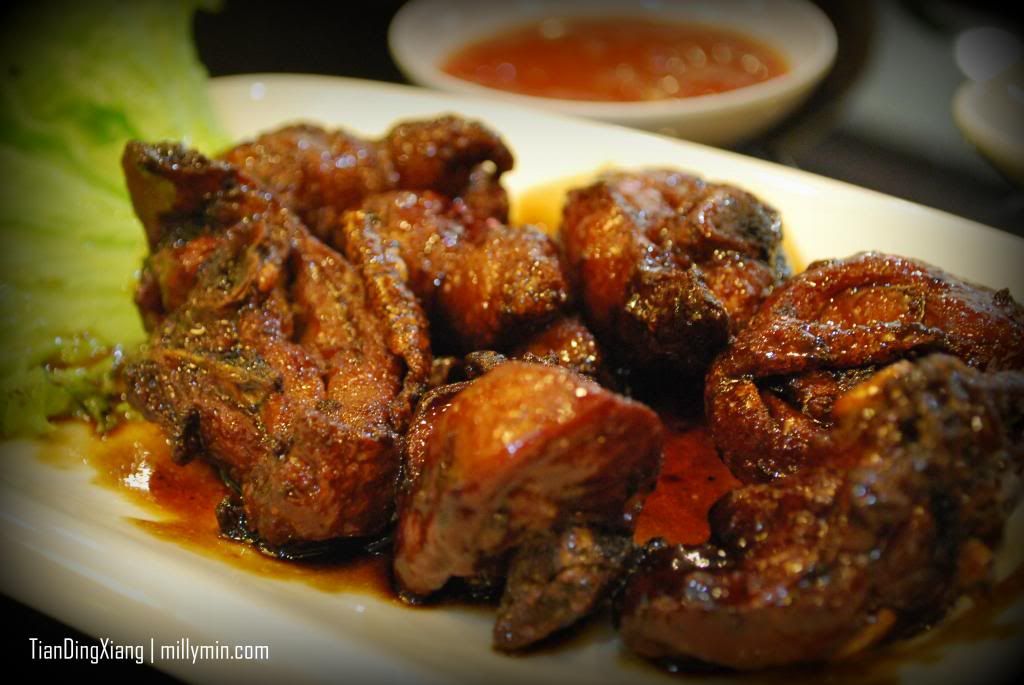 Sauteed Chicken Cutlet with Marmite : RM 15.80
Ever seen colourful ramen? Now, let me introduce to you
This is not the usual ramen but with colours!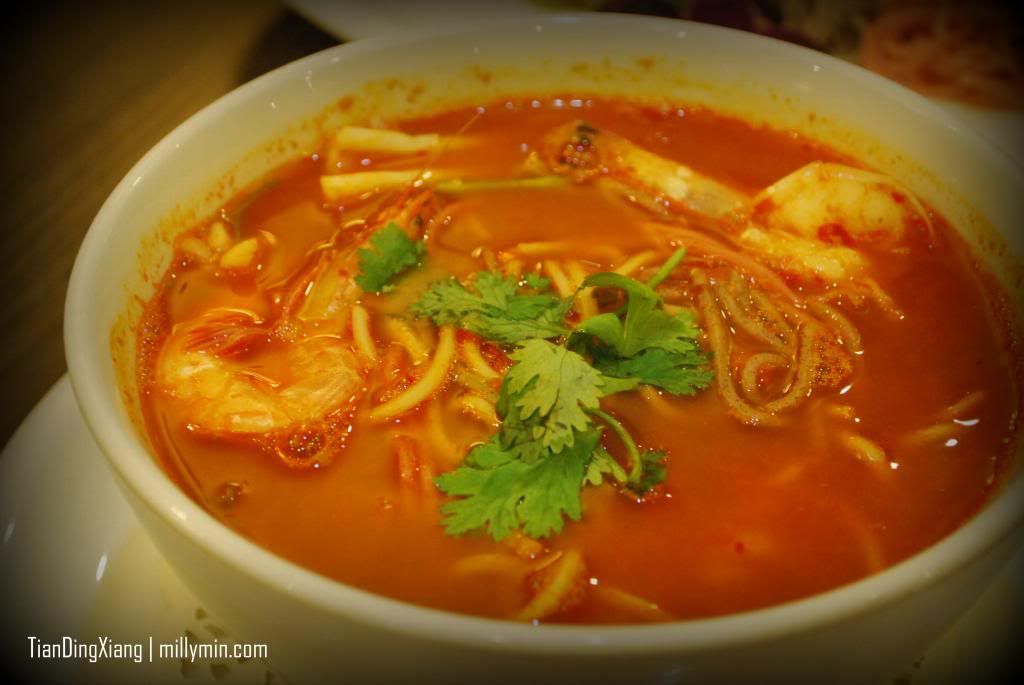 Fresh Seafood Ramen : RM 20.80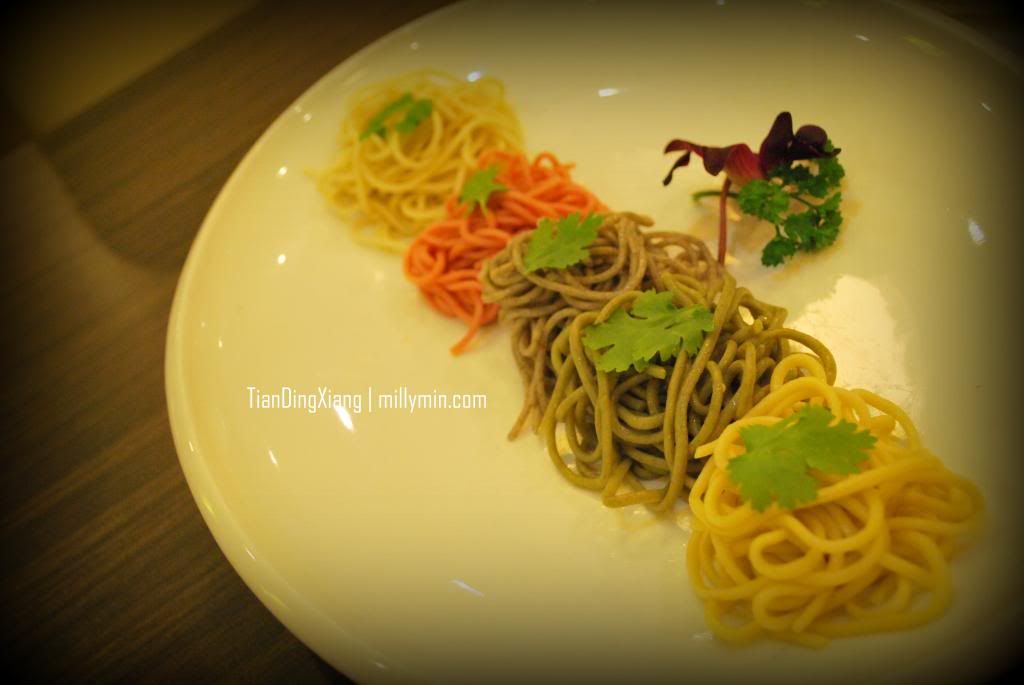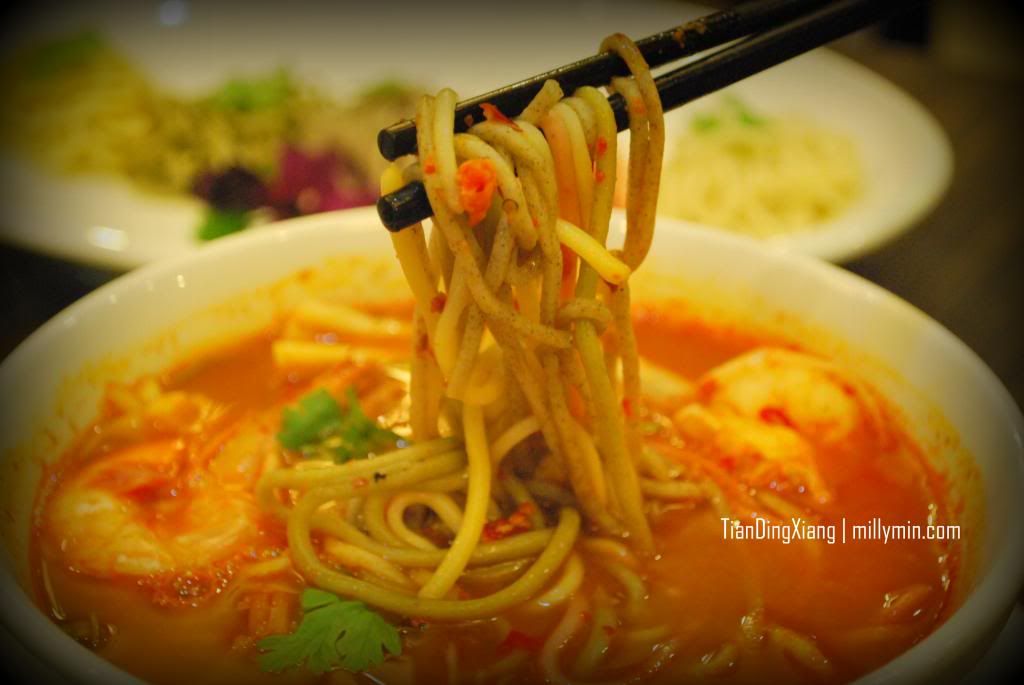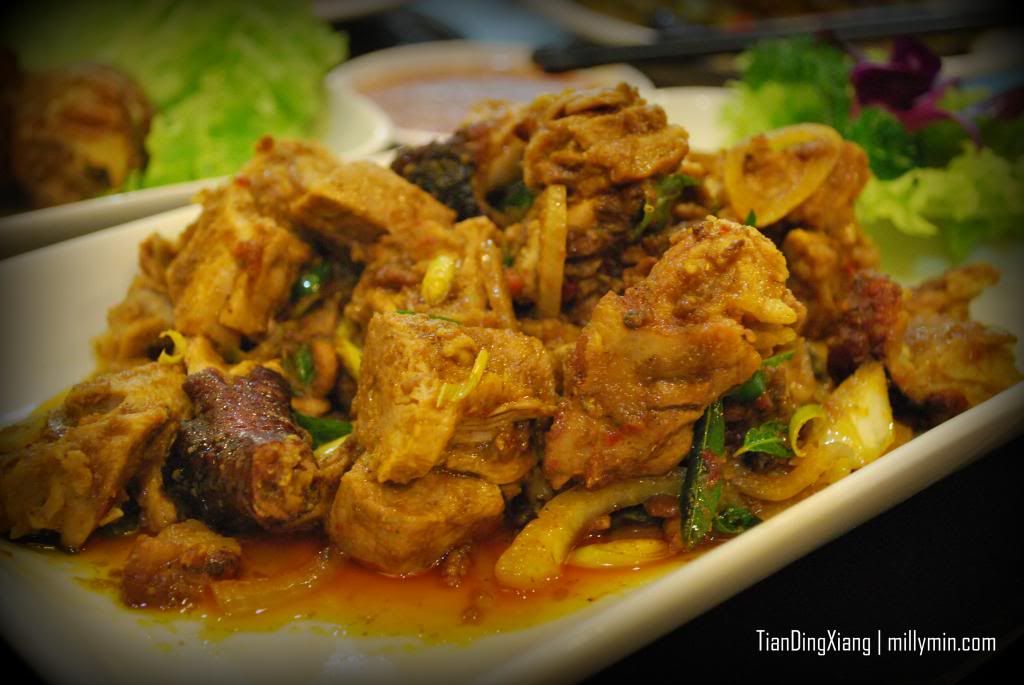 Pretty calm ambiance to have family dinner or even gatherings with friends.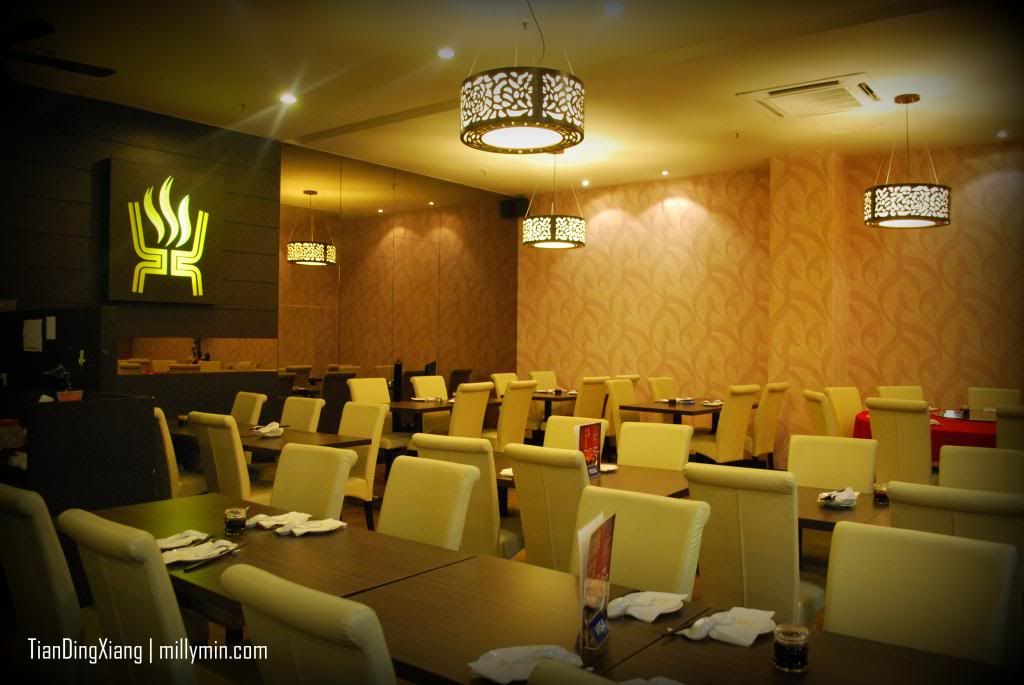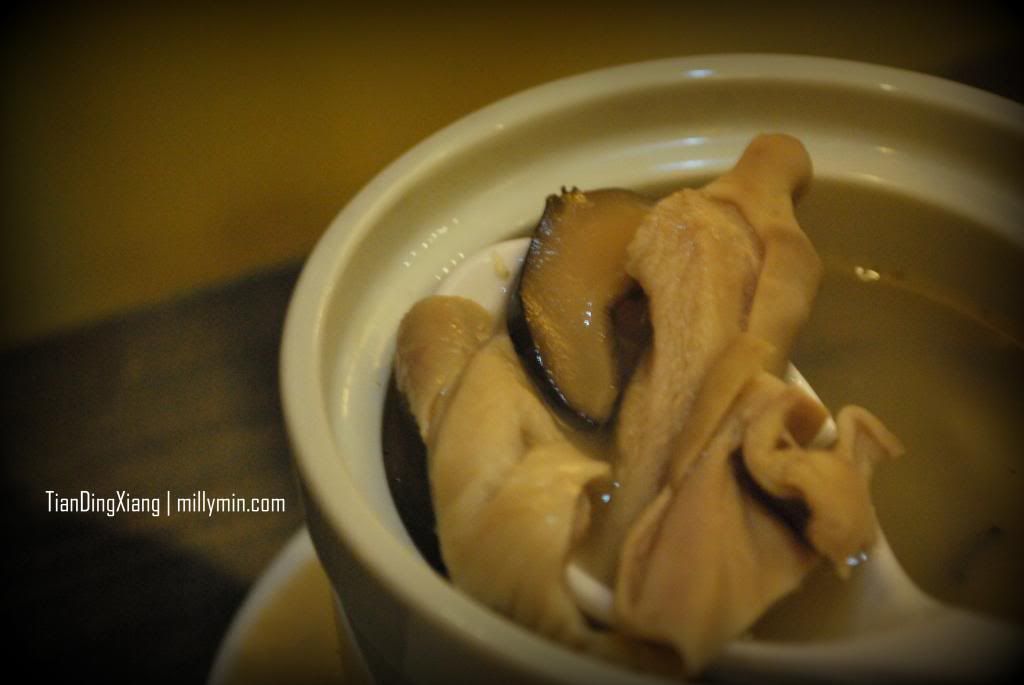 Double Boiled Pig Stomach with White Pepper Soup : RM 16.80
Hmmm… something that I really love! It's Deep-Fried Sliced Lotus Root with Salted Egg Yolk : RM 12.80 , the taste of the saltish egg yolk make me can't stop munching!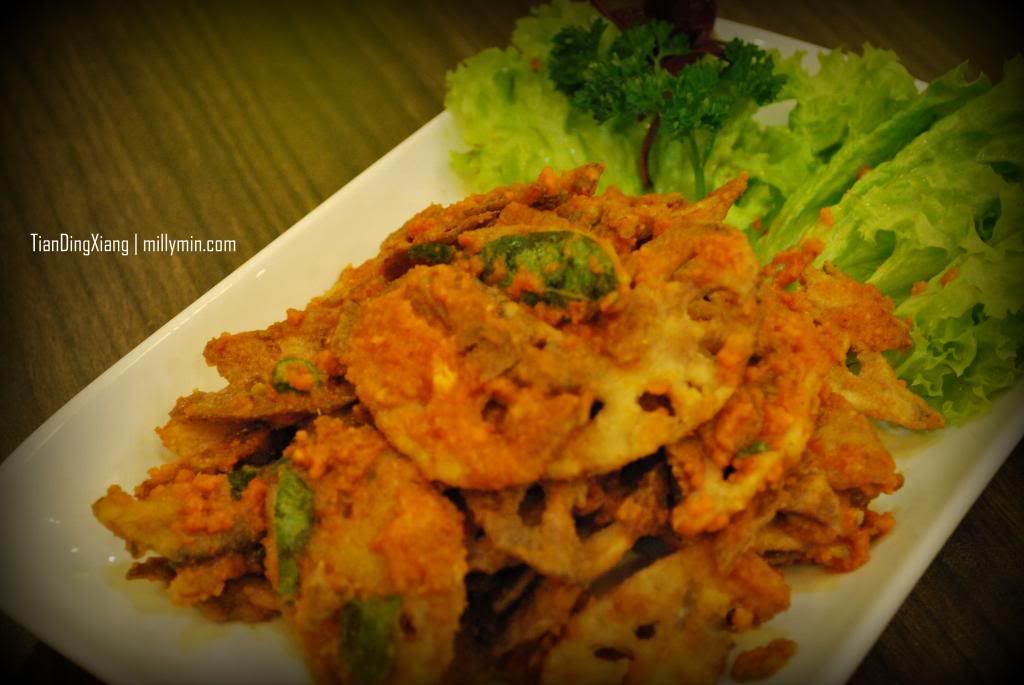 I always love desserts but I can tell you, this is a nice one. People tend to think that desserts are sweet but this is not. It was mainly the sweetness of the honey dew.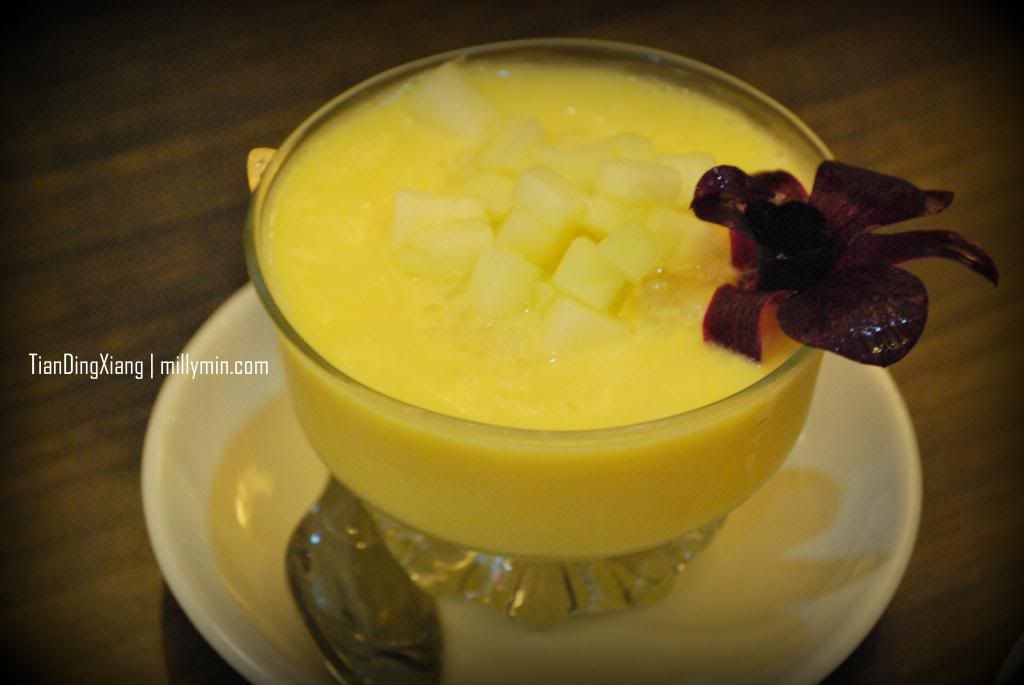 Signature Honey Dew Sago : RM 7.80
This is refreshing I would say. Thirst quencher on a hot day!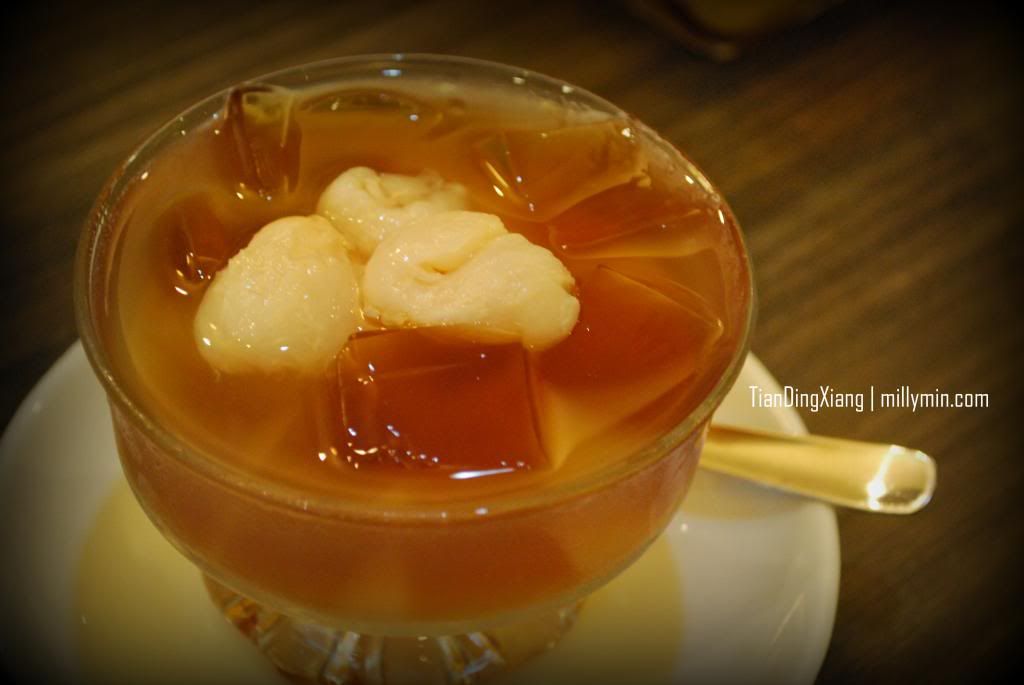 Chilled Jelly with Lemon Juice : RM 5.80
Tian Ding Xiang 天鼎香
Add: 6th Floor, Gurney Plaza,
Persiaran Gurney, Penang.
Tel: +604 2263062
Business Hours: 11.00am – 9.30pm
FB Page: TianDingXiang FB Page