So, I was one of the first in Singapore to have tasted the Ebi Burger before everyone else does
.Yes, you read it absolutely right! I believe you never had the idea of having McDonald's to serve shrimps in their burgers. So, yeah! Now they do. Ebi Burger will be launched on November 7th, 2013 and that also mean I was one of the first who get a taste of how the Ebi Burger is like!
Ebi burger is the best selling burger in Japan and now it is invading Singapore!  Ebi Feast meal which consists of the Ebi Burger, a refreshing Tropical Tango McFizz, a hot toasty Banana Pie and large French fries are all new items on McDonald's menu in the Lion City!

It will be served in a meal: Ebi Burger, Tropical Tangi McFizz, Banana Pie and one large fries!
Upon arrival at the Ebi Bloggers' Party, I was asked to fold an origami, perhaps an ebi. (*FYI, ebi actually mean prawns in Japanese). Wanna try? Well, you may follow the steps below and tell me if you manage to fold one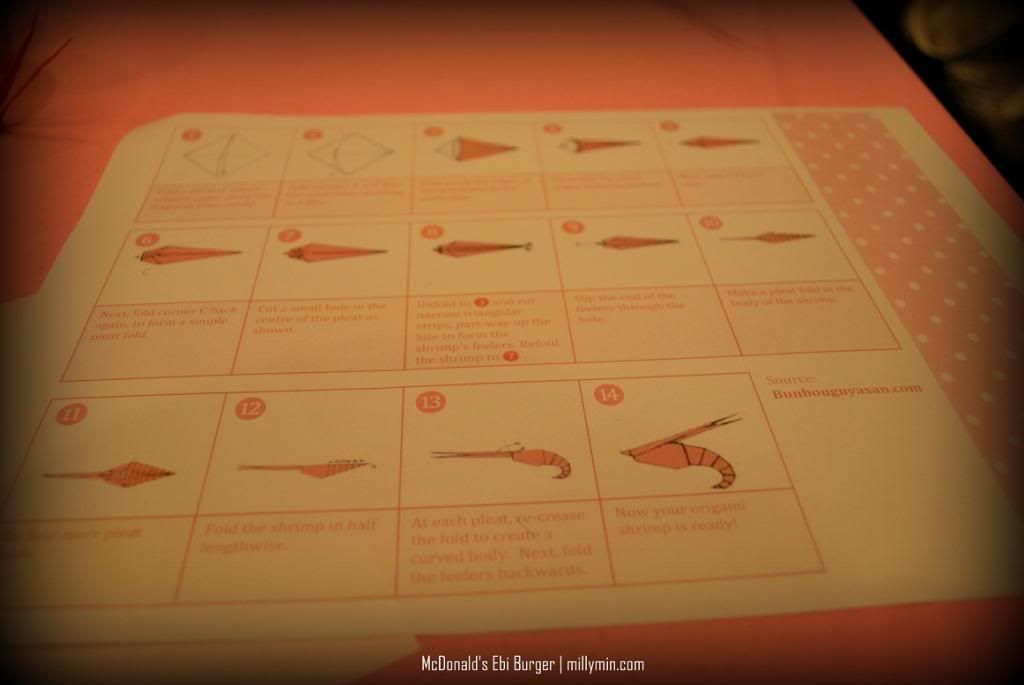 It took me a while before I am able to get the shape right.

Here is a preview of the refreshing Tropical Tango McFizz which is also new in town!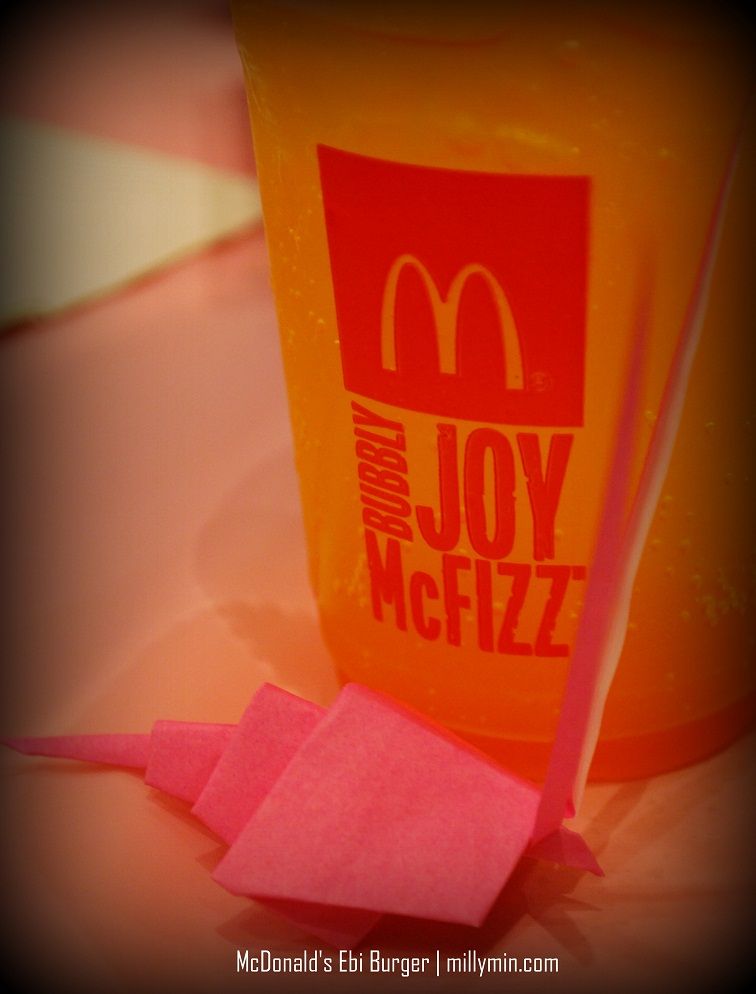 Sauce anyone? Curry Sauce is the flavour which they do not have back in Malaysia. Hence, when you are in the Lion City, do not miss this out!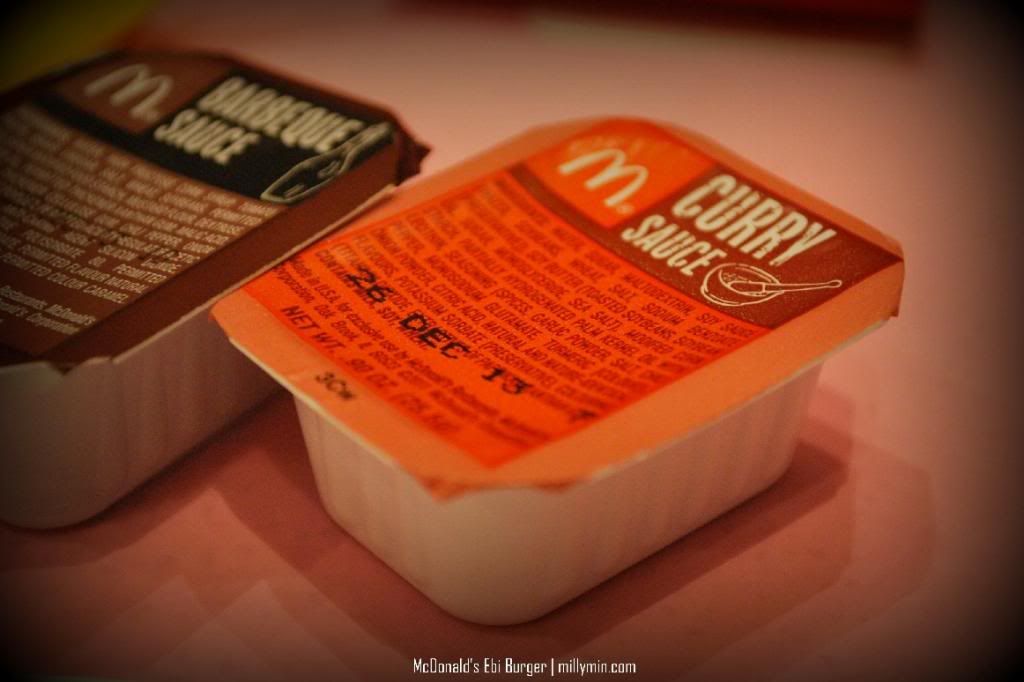 I know right! My meal looks so pink!
The ebi burger is served with the succulent whole shrimp in a golden breadcrump patty, topped with thousand island sauce and crisp lettuce, in between lightly toasted sesame seed buns.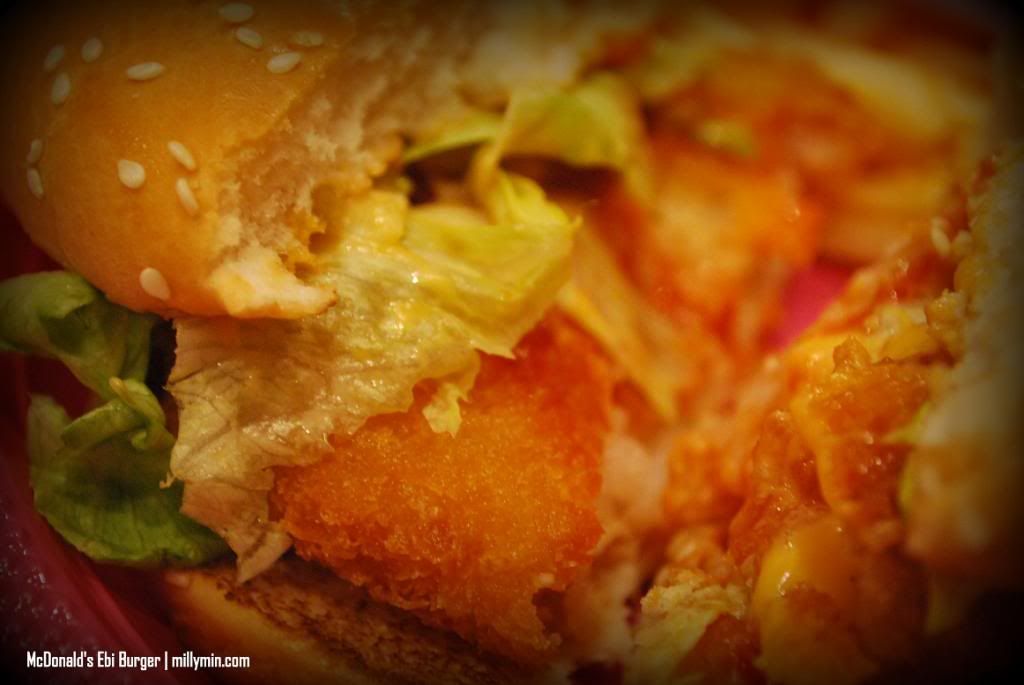 Sorry, I can't wait any longer! You don't wait till your burger is cold and soggy then you eat right?
Oh, ya. Thats the little origami shrimp I DID IT MYSELF!!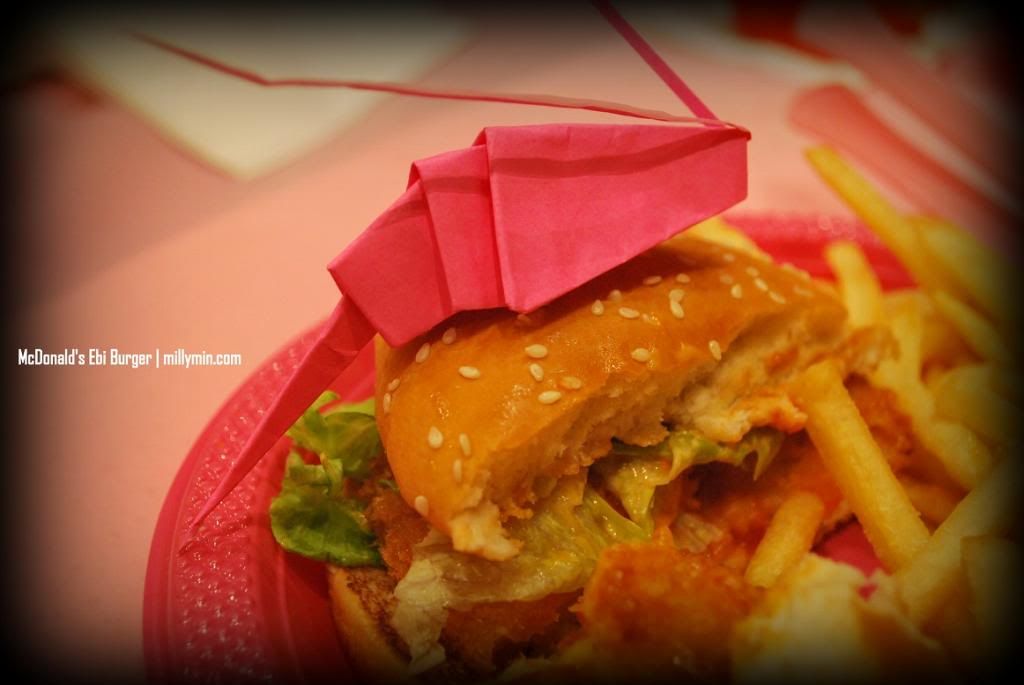 On the other hand, the dessert was something special. Knowing the fact that I haven't been taking "goreng pisang" for long. The banana pie is awesome and its super crispy when it is served hot!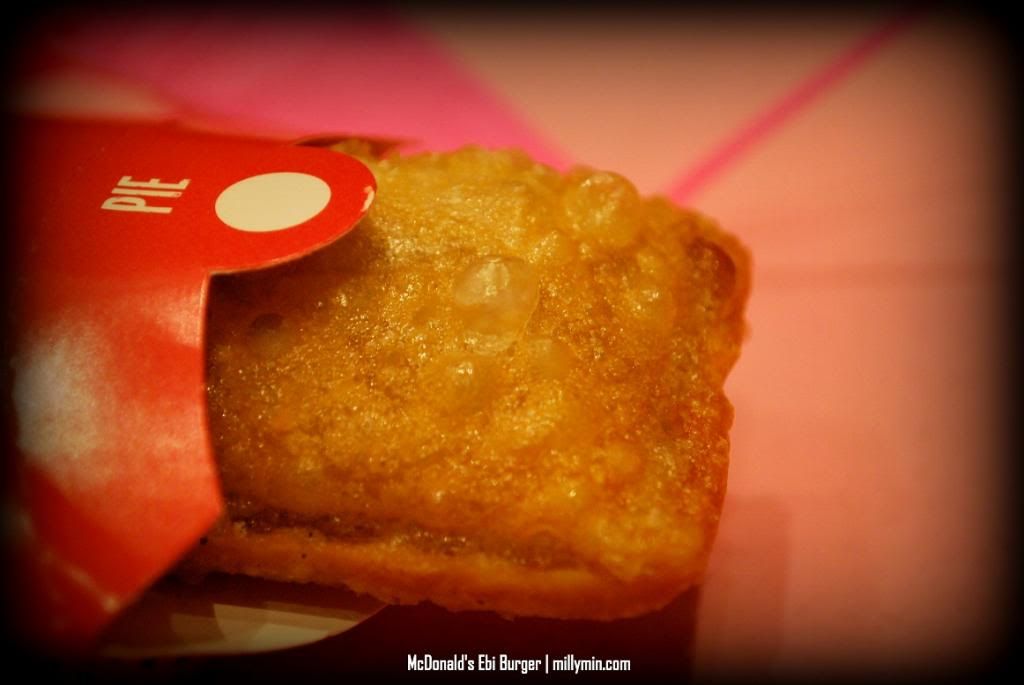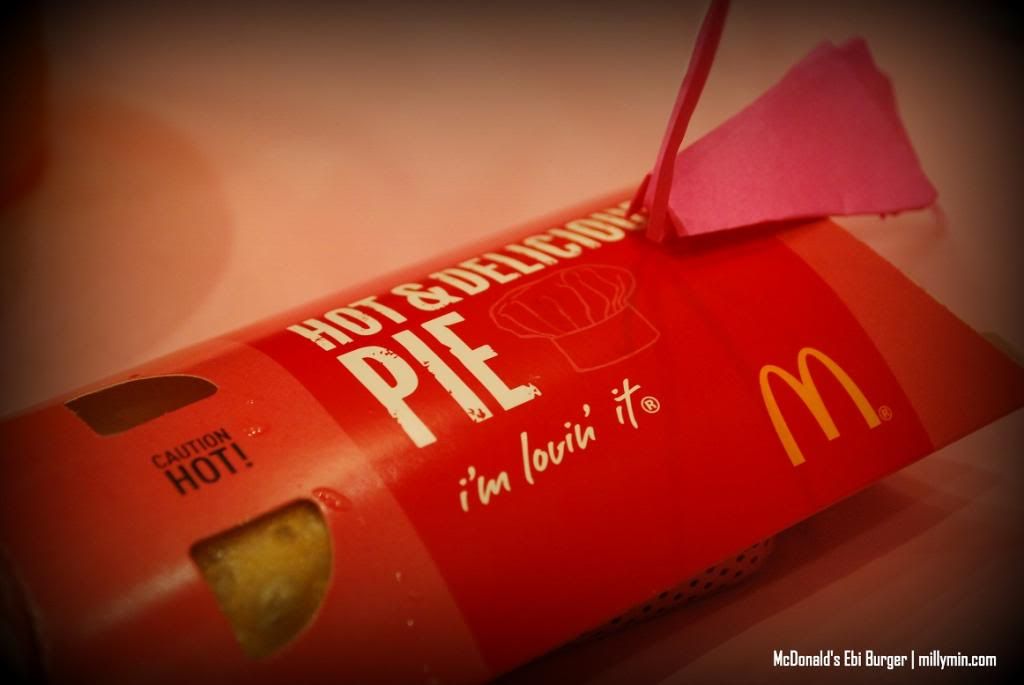 Anyway, the Ebi Feast Meal will only be available for a limited time only! It will be launched next week. So stay tune, and feast soon!