Coffee addicts will love this.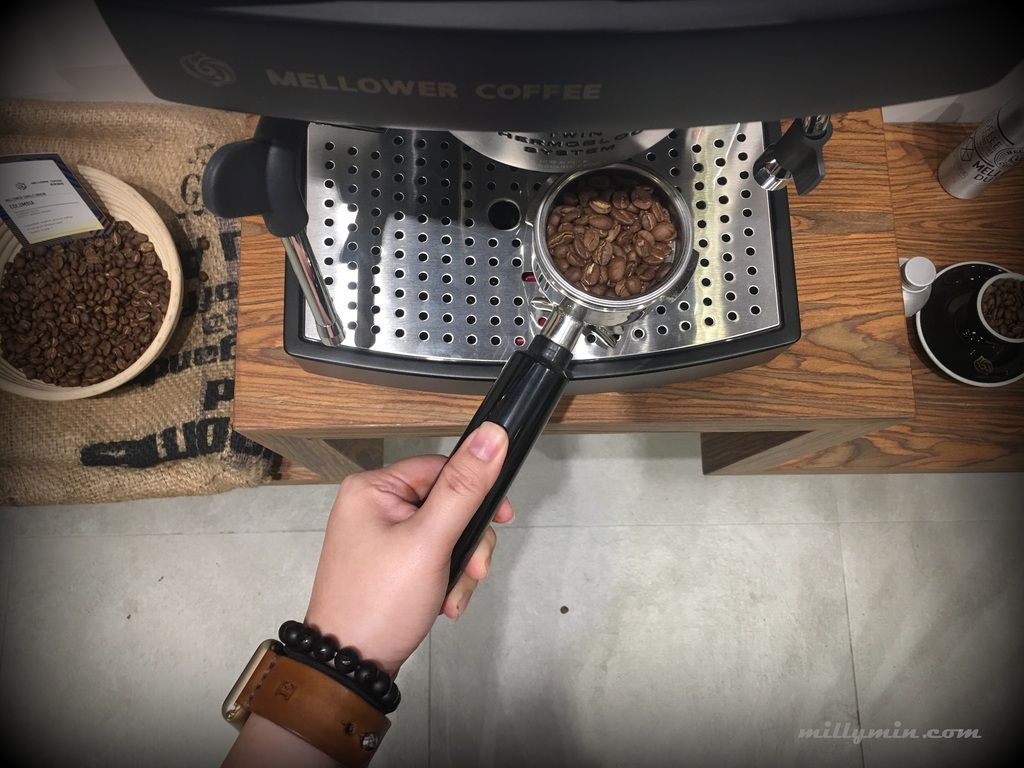 Here is where Mellower Coffee's global flagship store in Singapore is, located at 108 Middle Road, Bugis. It's a two-storied cozy cafe corner. If you haven't know, Mellower Coffee is from Shanghai which has sprouted across China since 2011 and went viral in Japan, Korea and western countries.
Besides having your brewed coffee at Mellower, they offer coffee beans where you can brew them at home. They have a range of coffee on the shelves depending on your preference.
Mellower caters a corner for their merchandises too.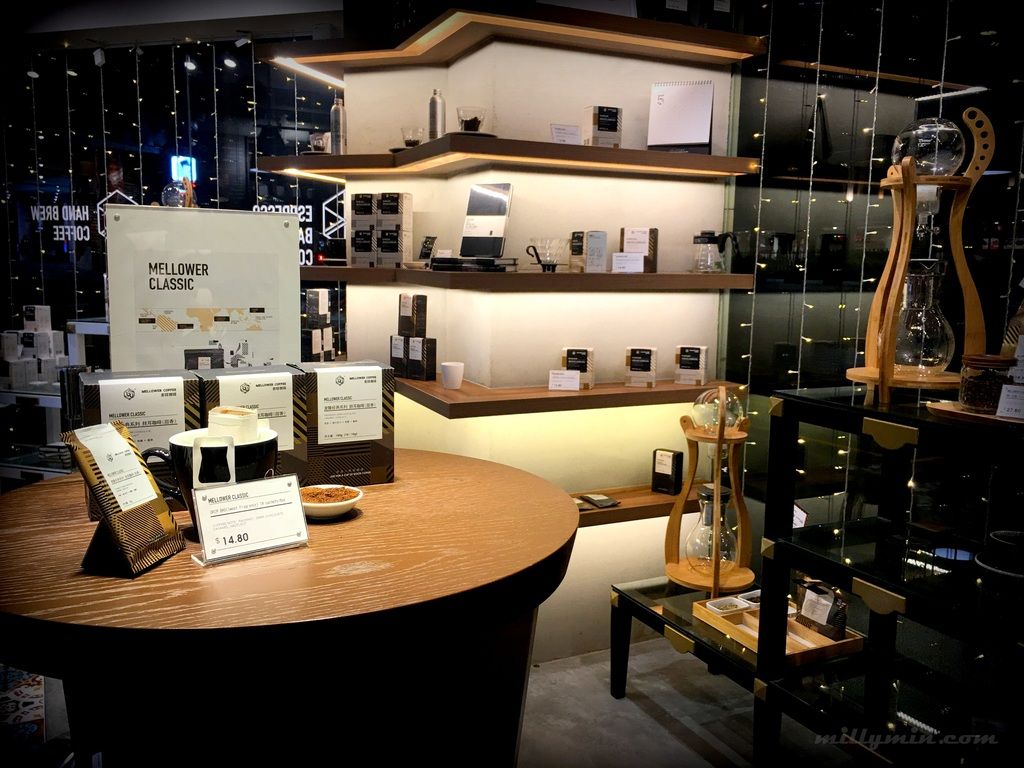 There are a few cozy spots in this cafe. 
If you are interested to learn coffee art, well, here at Mellower Coffee, offers classes for beginners. You can pick up some skills from this corner.
Brewing coffee does not seem any easier, as the right temperature, amount of water and weight of the coffee have to be accurate to brew a cup of up-to-standard coffee.
Recently, Mellower Coffee introduces Sakura Fubuki, a hint of bitterness in cherry blossom. This made it tastes special, serves cool, which fits perfectly for such humid days in Singapore.
Add: Mellower Coffee Singapore (108 Middle Road, The Prospex #01-01, Singapore)