AEROTEL, a member of Plaza Premium Lounge as well as a brand new in-transit hotel sitted in Changi Airport Terminal 1 (in-transit Departure).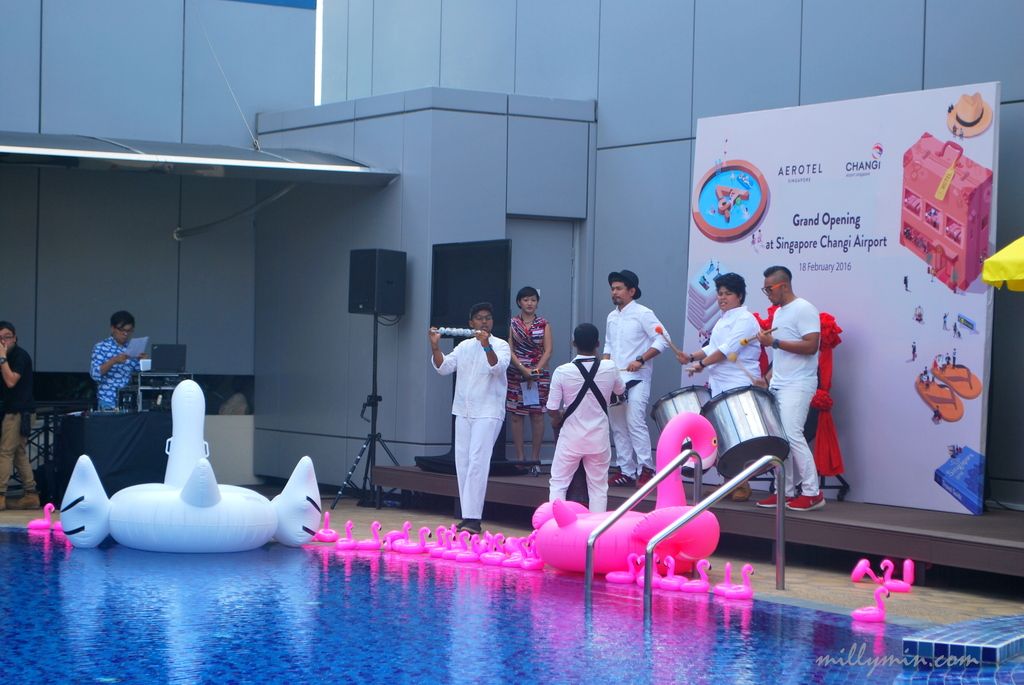 Aerotel is officially launched on Feb 18th, 2016 by Mr Song Hoi See, a hotel which provides convenient booking hours (6 hours per slot) that suits travelers' needs to ensure quality sleep.
Aerotel caters 70 comfortably-furnished guestrooms in the airport transit area, neither the land or the air. Aerotel rooms are available in S, M and L, respectively representing the sizes of the rooms based on individual needs which is able to accommodate from one to four persons.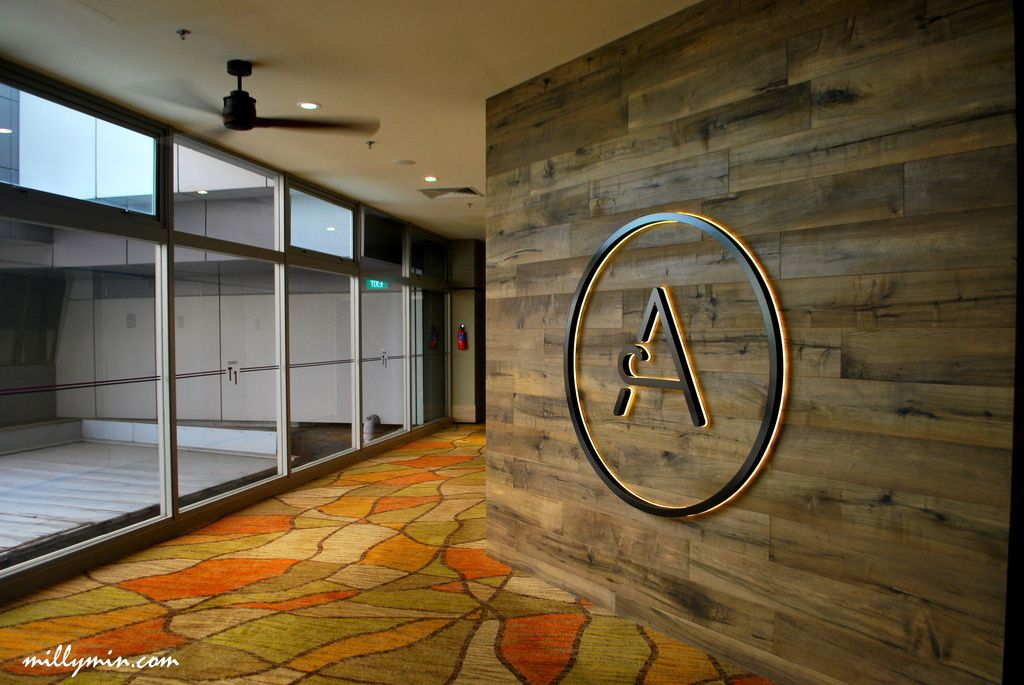 On top of all, it has a cozy Library Lounge equipped with the latest newspapers, magazines and TV news channels to accommodate travelers who want to catch up on the latest.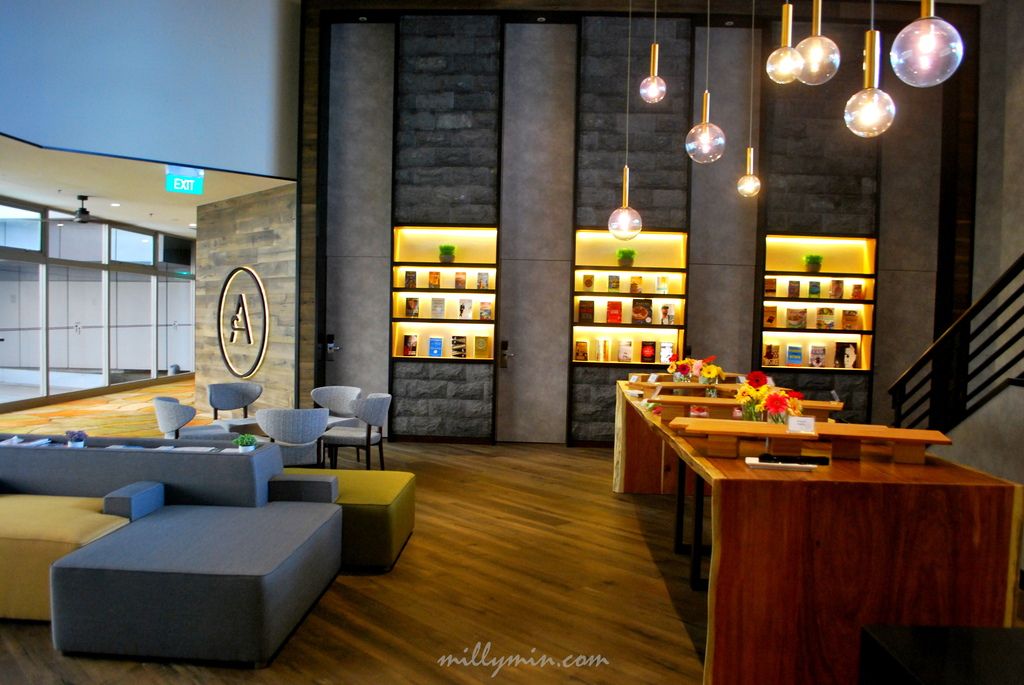 Besides the Library Lounge, there's also little corner for fitness freaks. For the guests who need to sweat-it-out, this little corner will able to cater to you for as long as the slot you have booked.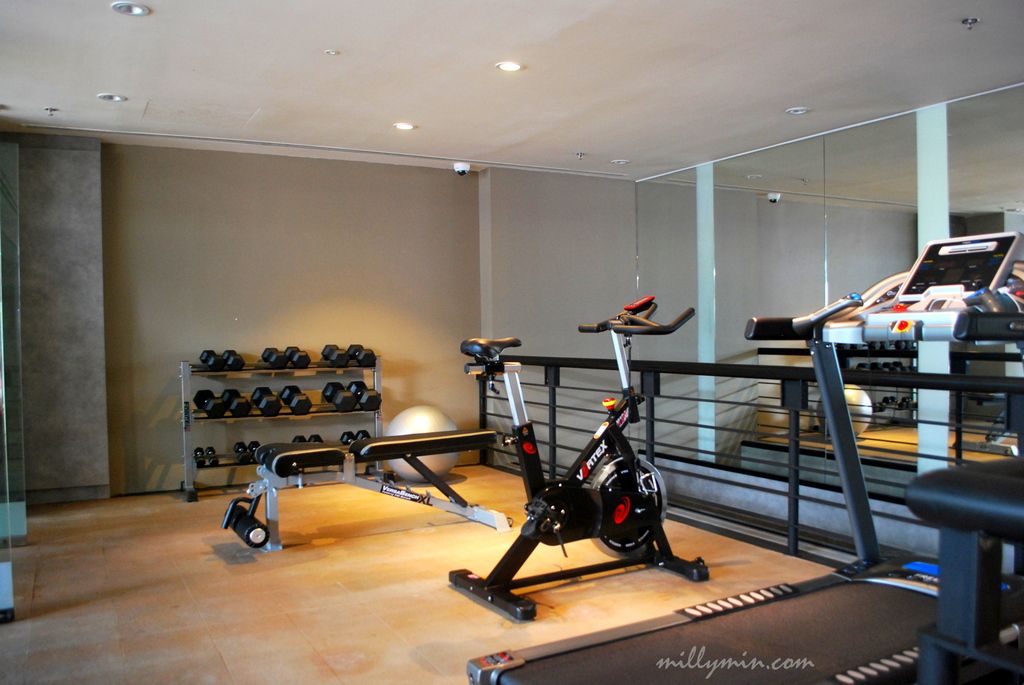 Aerotel Rooms
Each room has individually controlled air condition, television, hair dryer, complimentary WiFi, coffee/tea making facilities and key-card access.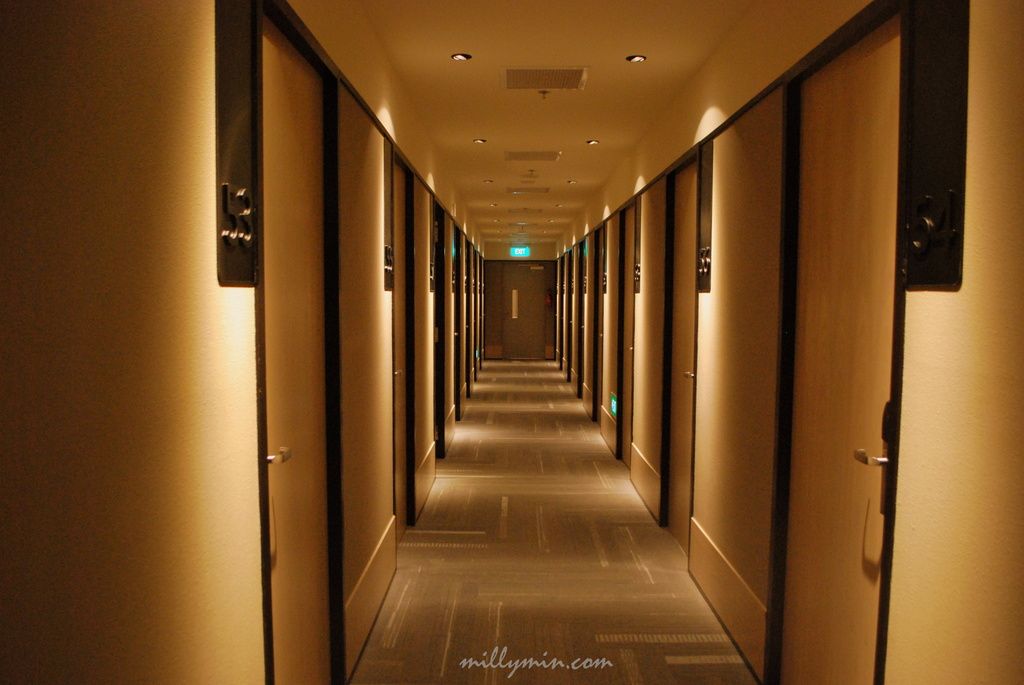 Aerotel S Rooms cater for single travelers, a room for 1 pax who deprives of a power nap during the transit. S Rooms do not have attached showers and toilets. However, there's seperate showers and toilets located right outside of the S rooms.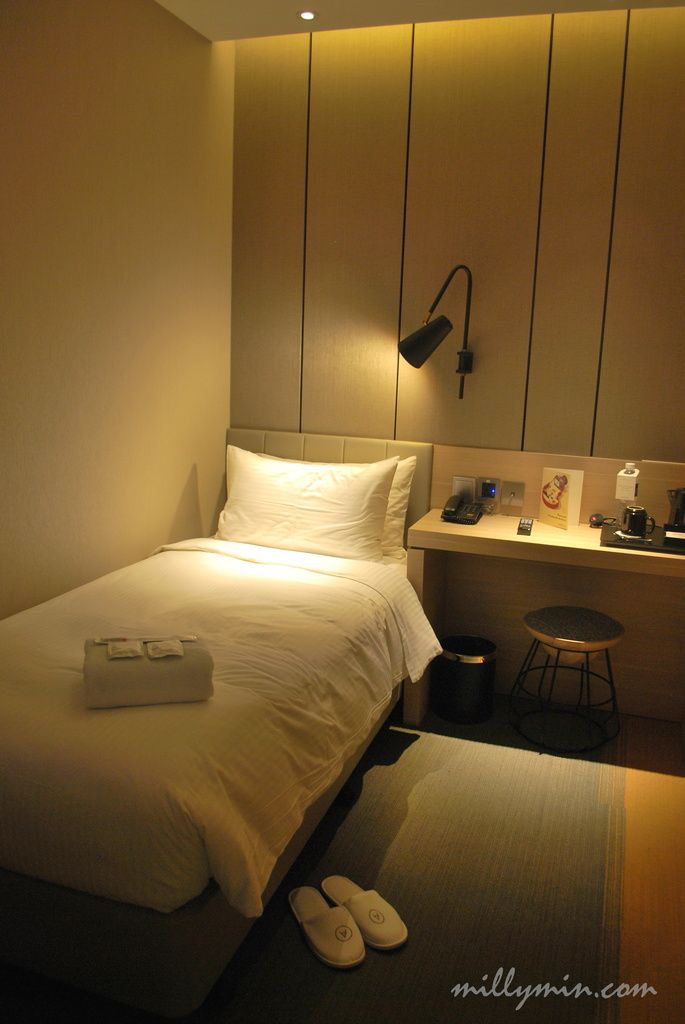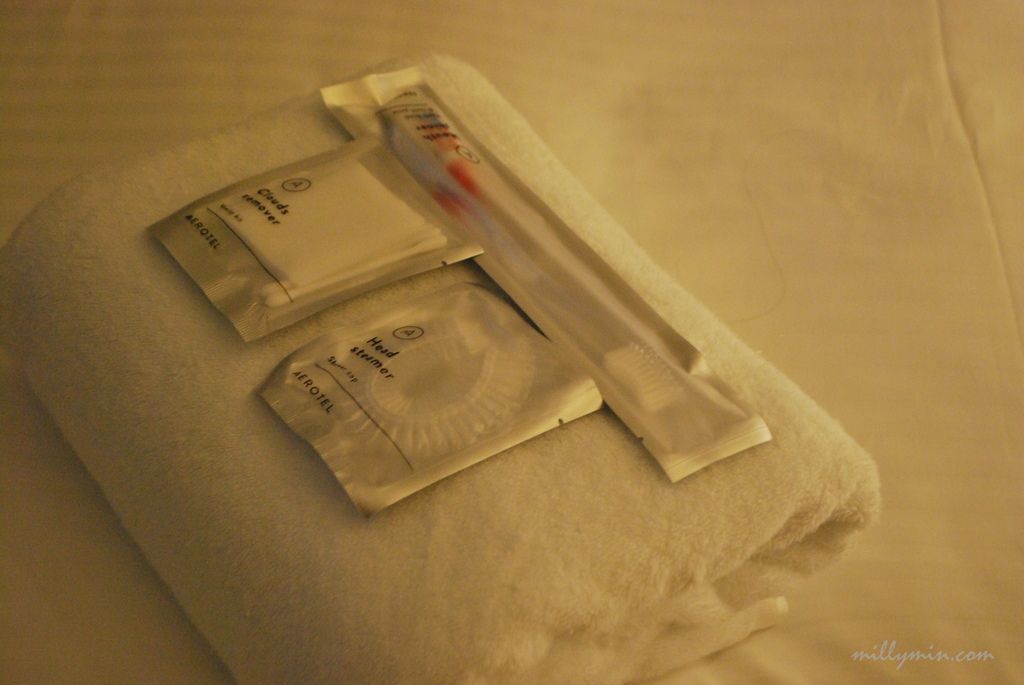 Aerotel M Room
A studio suite which fits two double beds. Cozy room to unwind while waiting to catch the next flight!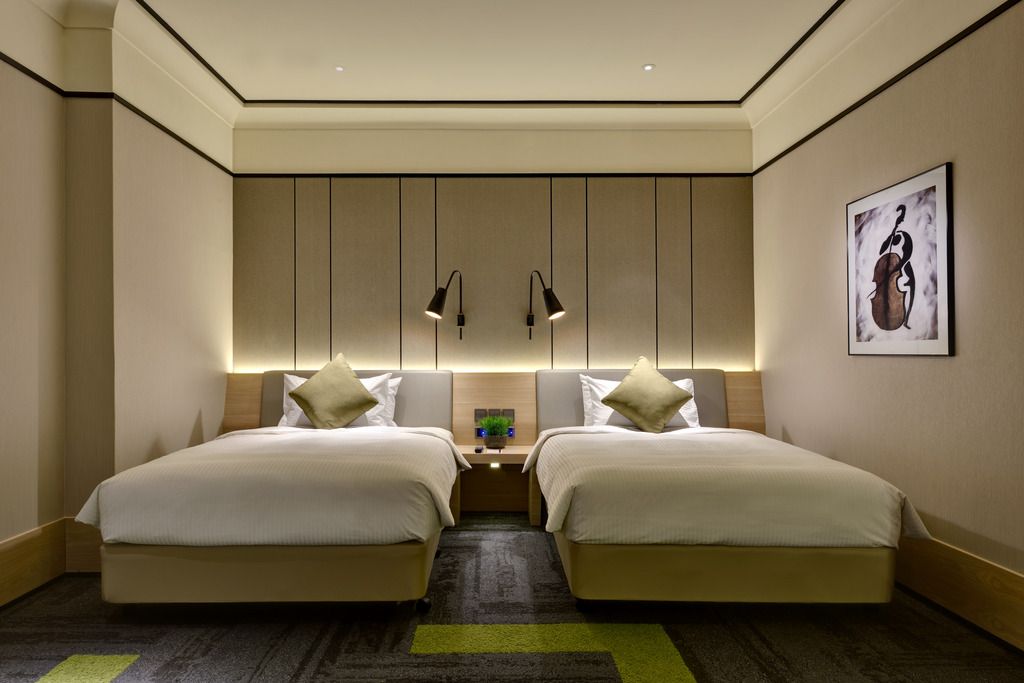 Aerotel L Room
Features a spacious suite for family's comfort, 2 bedrooms with 1 double bed and 2 single beds. Aerotel M and L rooms come with attached shower and toilet and full shower amenities.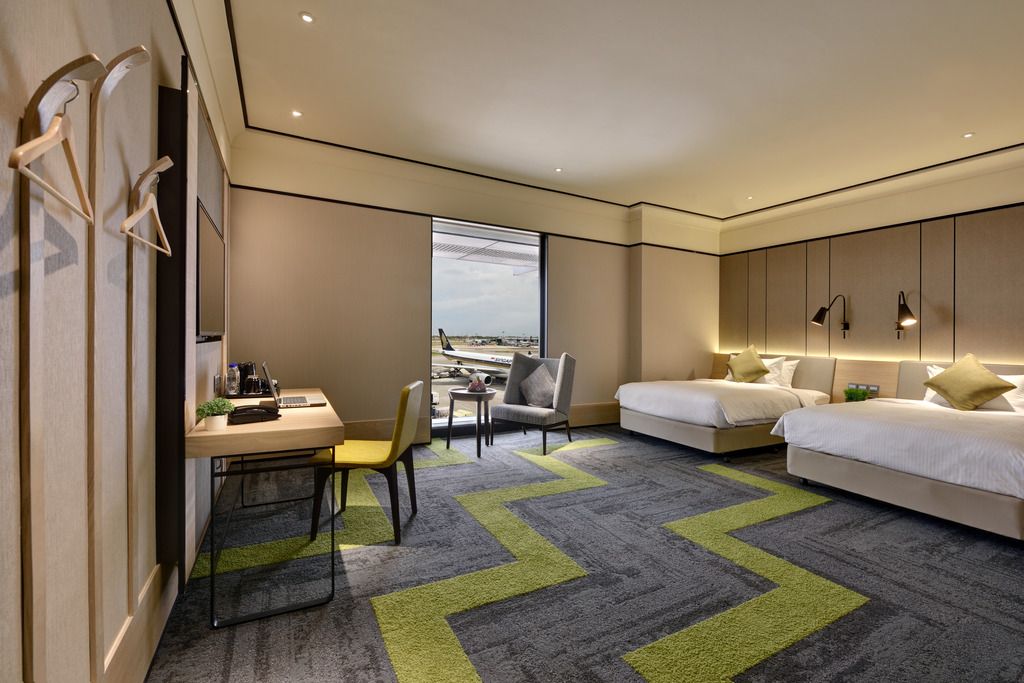 Topping up with a runway view, where guests are able to enjoy the mesmerizing view of planes landing and taking off.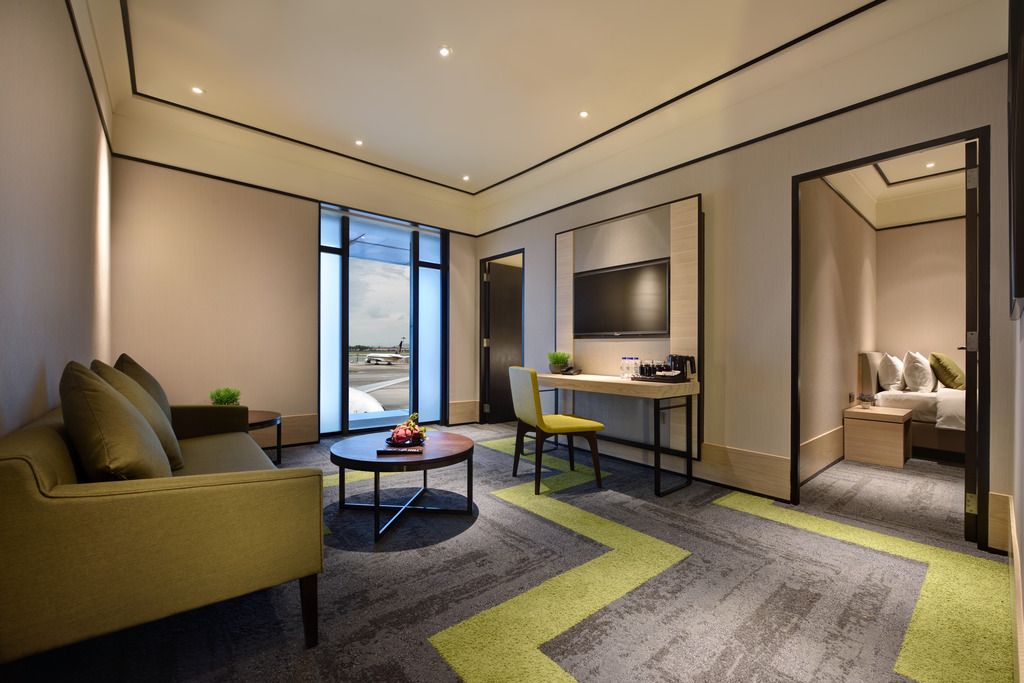 On top of all the mentioned facilities available, there is also an outdoor swimming pool. Yes, an outdoor swimming pool in the airport in-transit area!
Outdoor Pool + Poolside Bar
Mermaid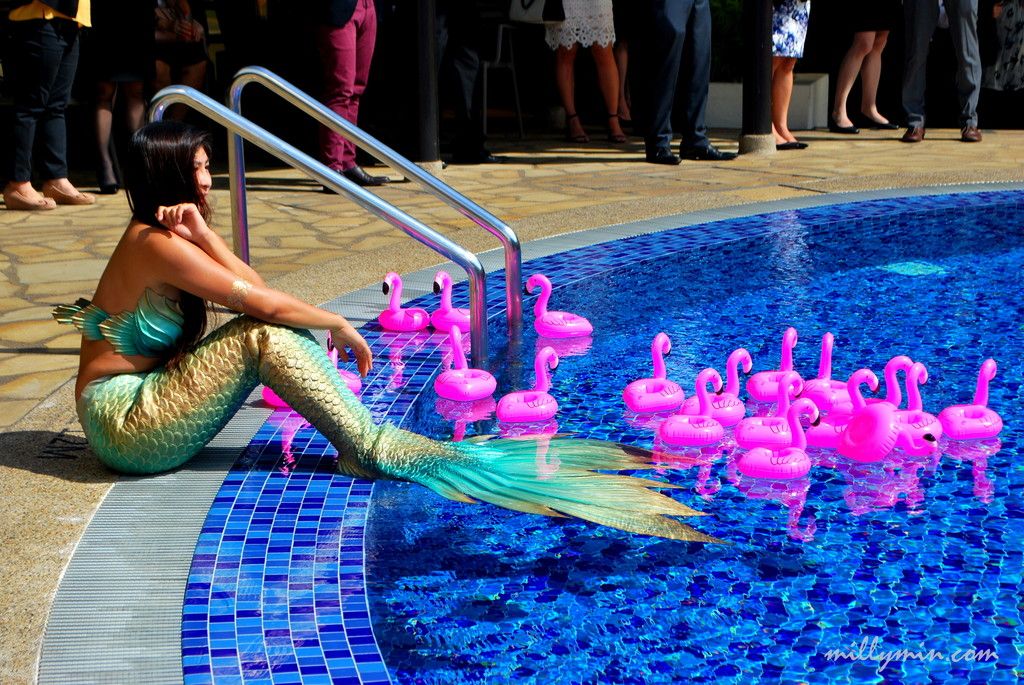 Being the first in-transit hotel with an outdoor pool, fret not, for those who are not the hotel's guests, you can just pay SGD $17 to access the pool!
Location
Singapore Changi Airport
Level 3, Departure / Transit Lounge, Terminal 1 (near Gate D41)
Opening Hours
24 hours daily