I have requested for an early check-in with Forte Orange Hotel but unfortunately, its full (although it was not a peak season) hence, I decided to drop my luggage with them and head out for a stroll. It took me a while to adapt to the hot and dry weather. Headed to Ximen MRT, hop onto the Green Line to Chiang Kai-Shek station (which is 2 stations away from Ximen) which cost me 20 TWD one-way. First, I gotta say, I know no Chinese at all. At the rate of my knowledge in speaking Mandarin, I'm glad I survived Taiwan. I can't read or write in Chinese. If I'm able to survive Taiwan, I guess to all my fellow friends who are English ed, you can do it too 🙂 Once you step out of the MRT station, you will be able to spot Chiang Kai-Shek Memorial Hall from afar. Not hard at all I guess. There are sign boards everywhere. Just follow!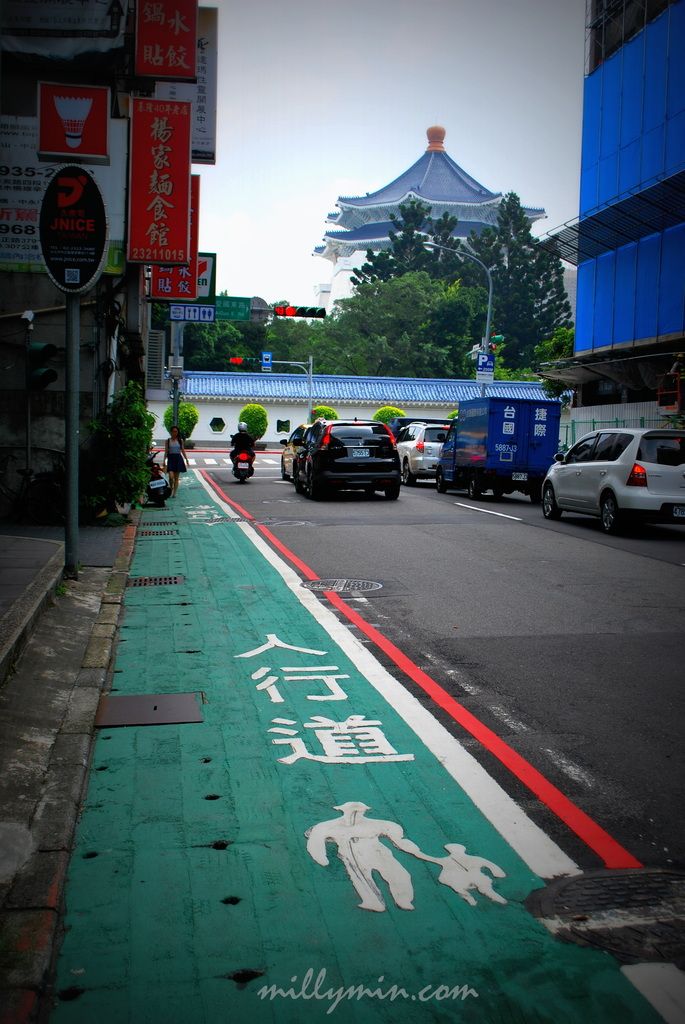 The front Memorial Hall of Chiang Kai- Shek.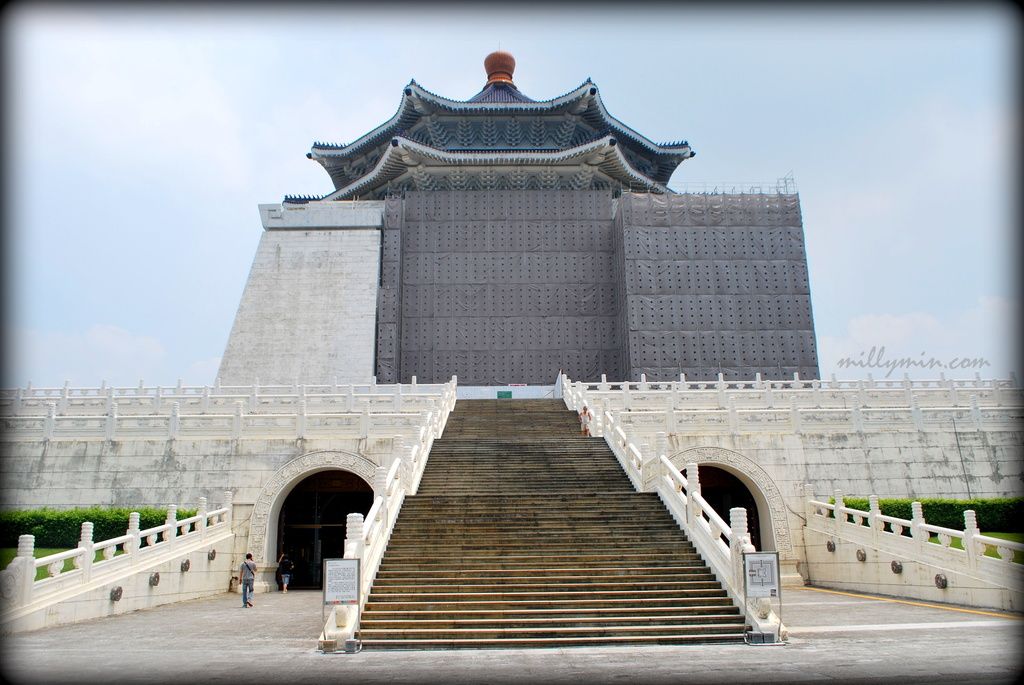 For those who does not know : "The National Chiang Kai-Shek Memorial Hall is a Taiwanese national monument, landmark and tourist attraction erected in memory of Chiang Kai-shek, former President of the Republic of China." ~ Wikipedia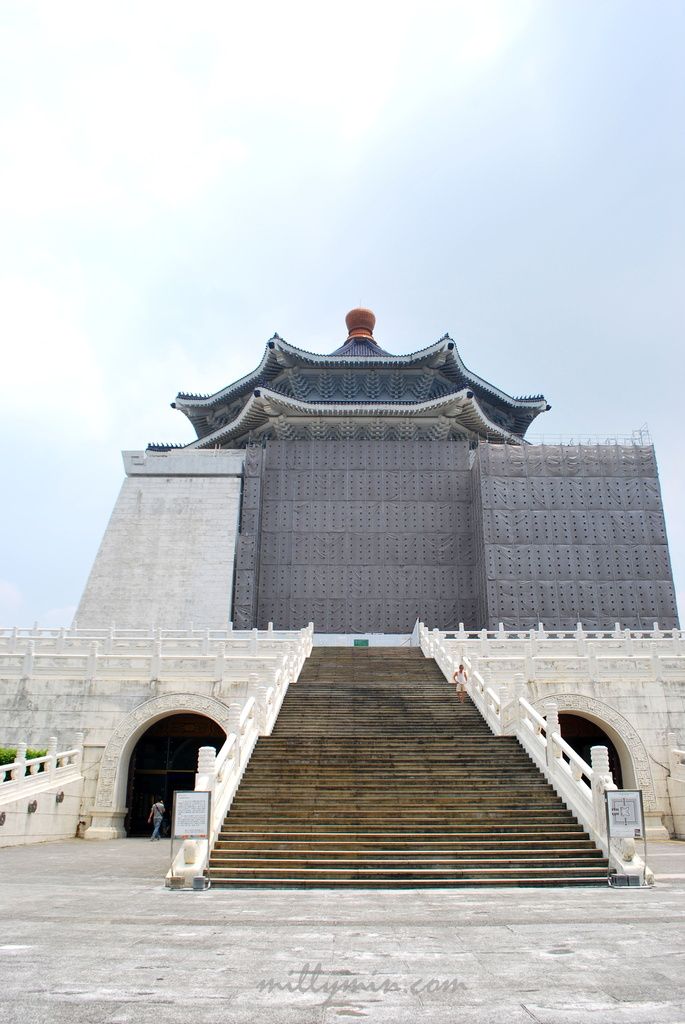 The main based of the building is constructed with marbles. The entrance to the main hall is made via a series of 88 steps (the age of Chiang Kai-Shek when he died).
Here is a tip for solo travelers. There are volunteers around who help to provide a summary of explanation of the history of Chiang Kai-Shek. Hence, you can get them to help you to snap some pictures just like I did 😉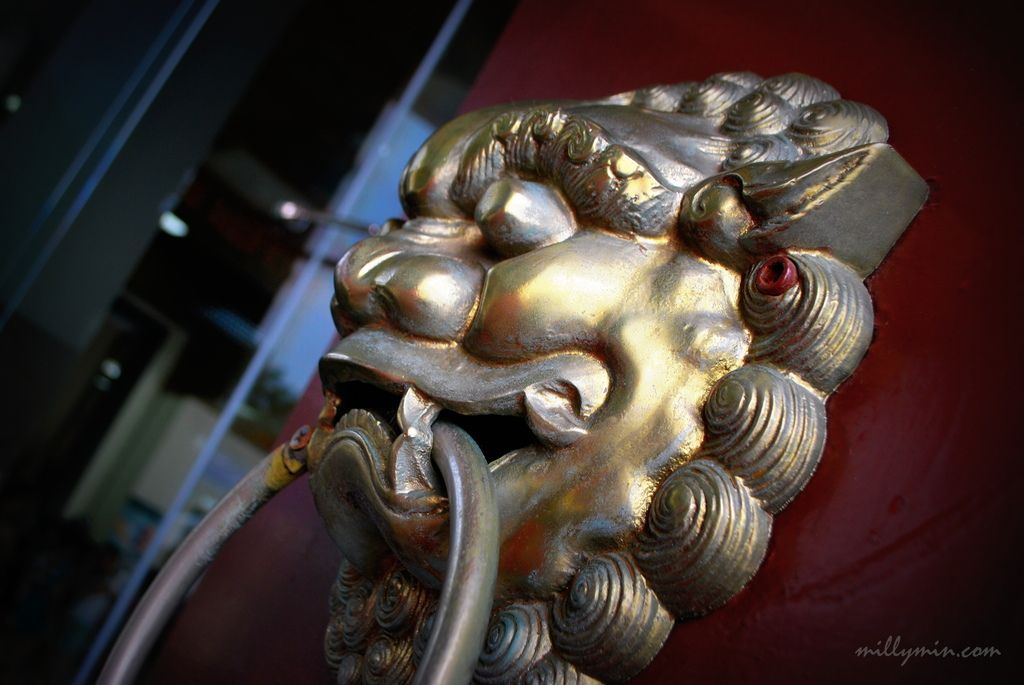 There's a bronze statue of Chiang Kai-Shek in the main memorial hall.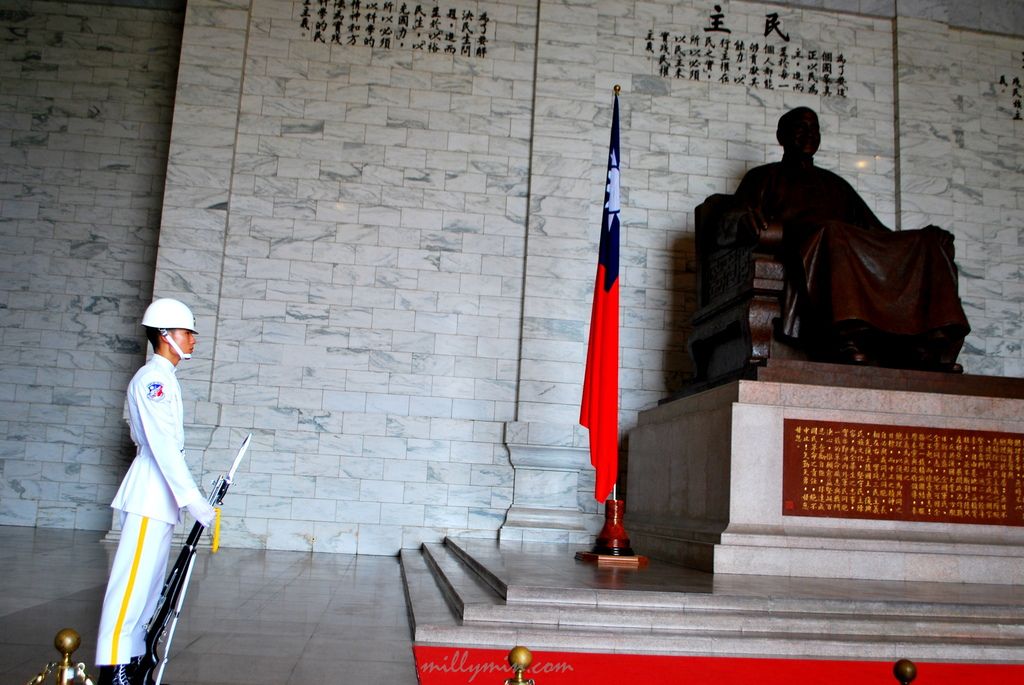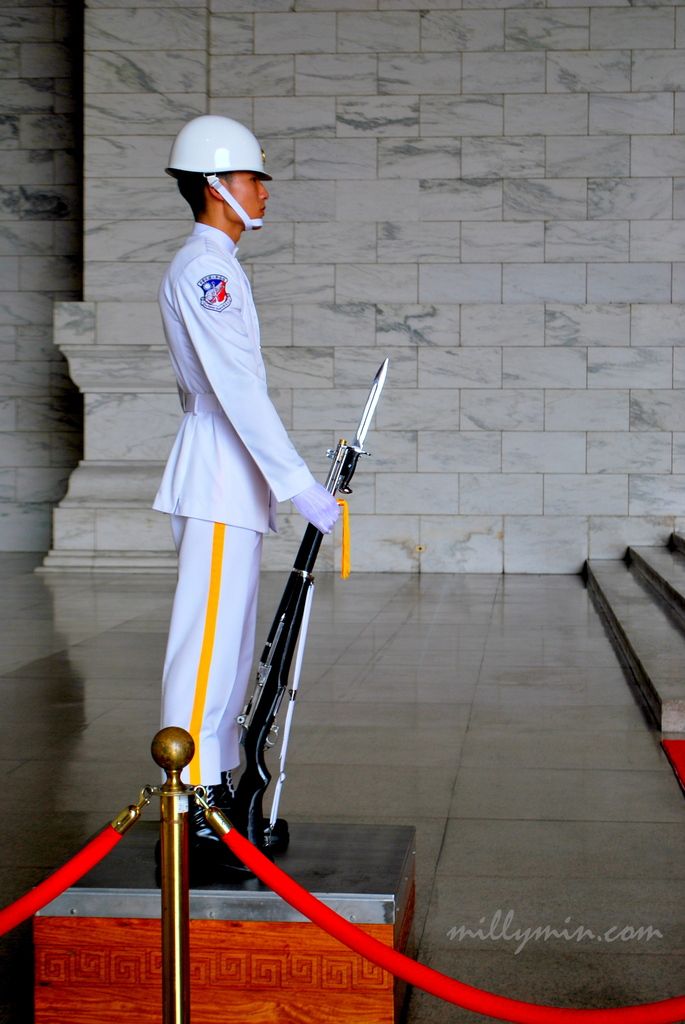 There were on-going events as well. Hence, Transformer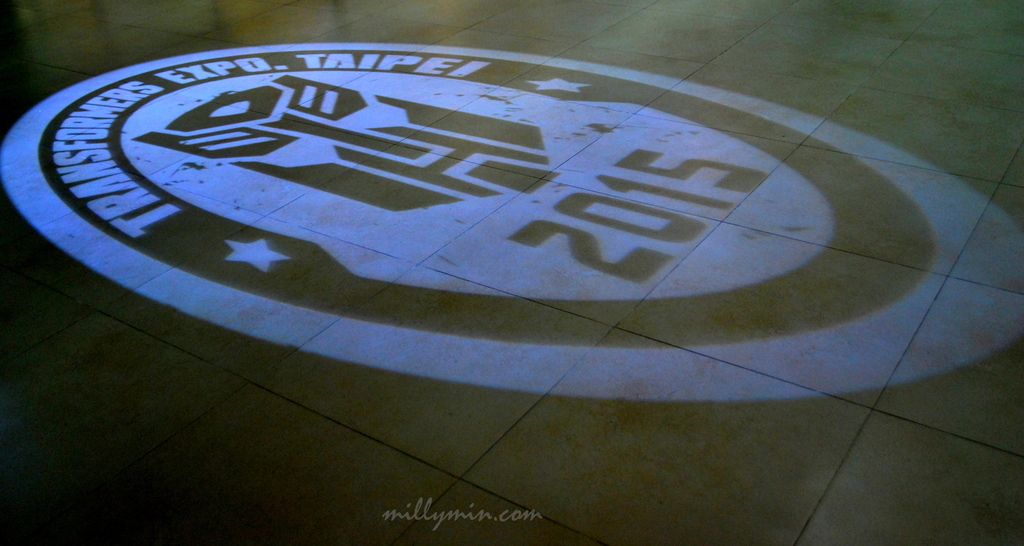 There were exhibition on the Japanese Occupation days too.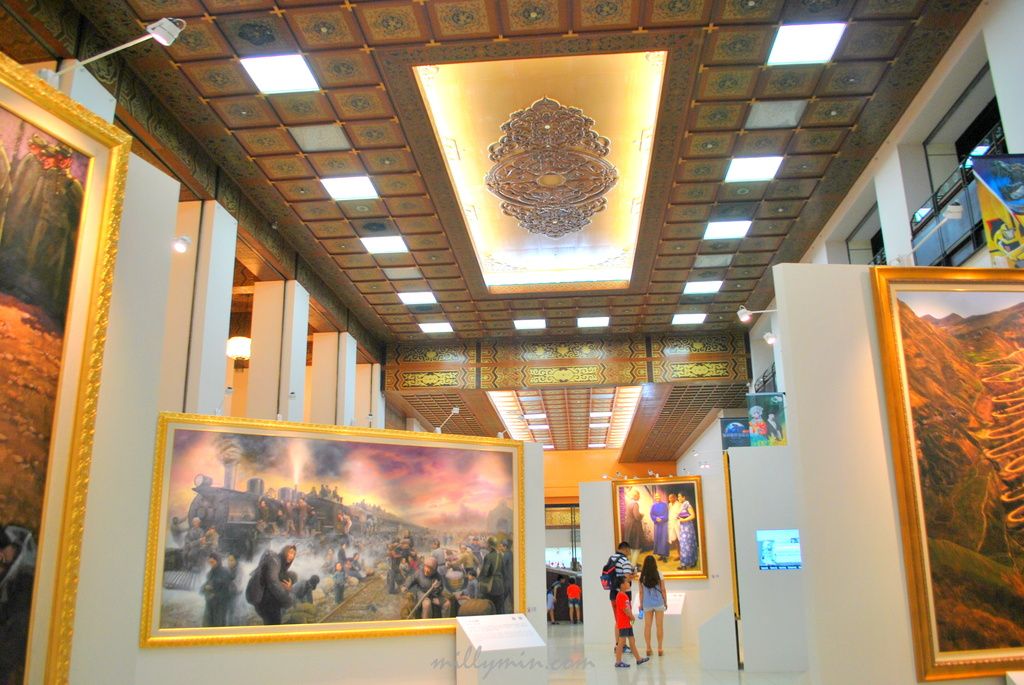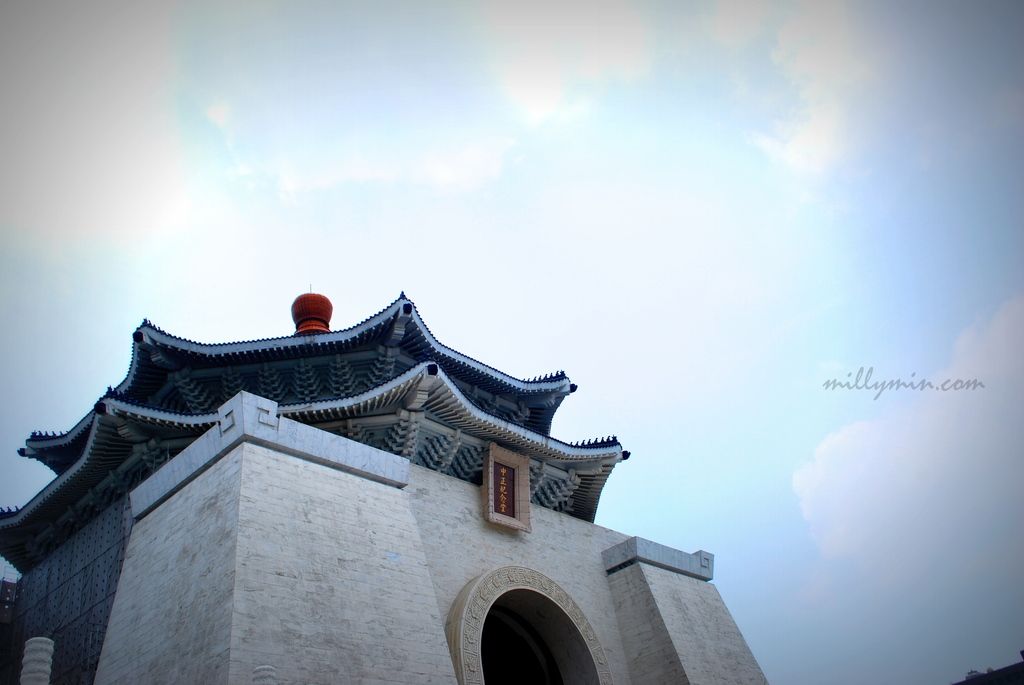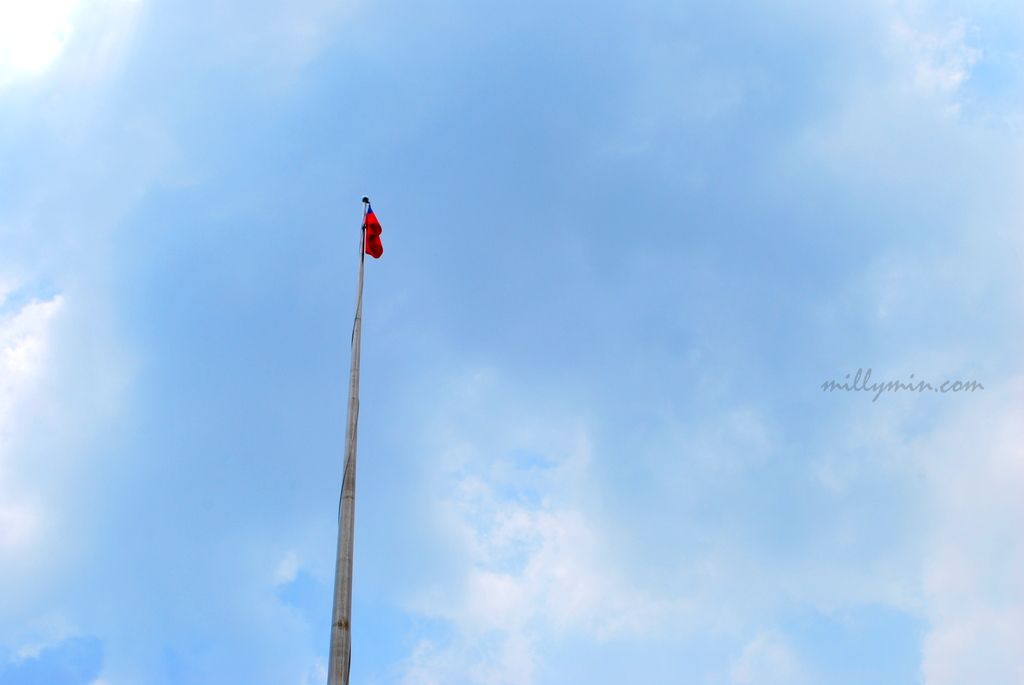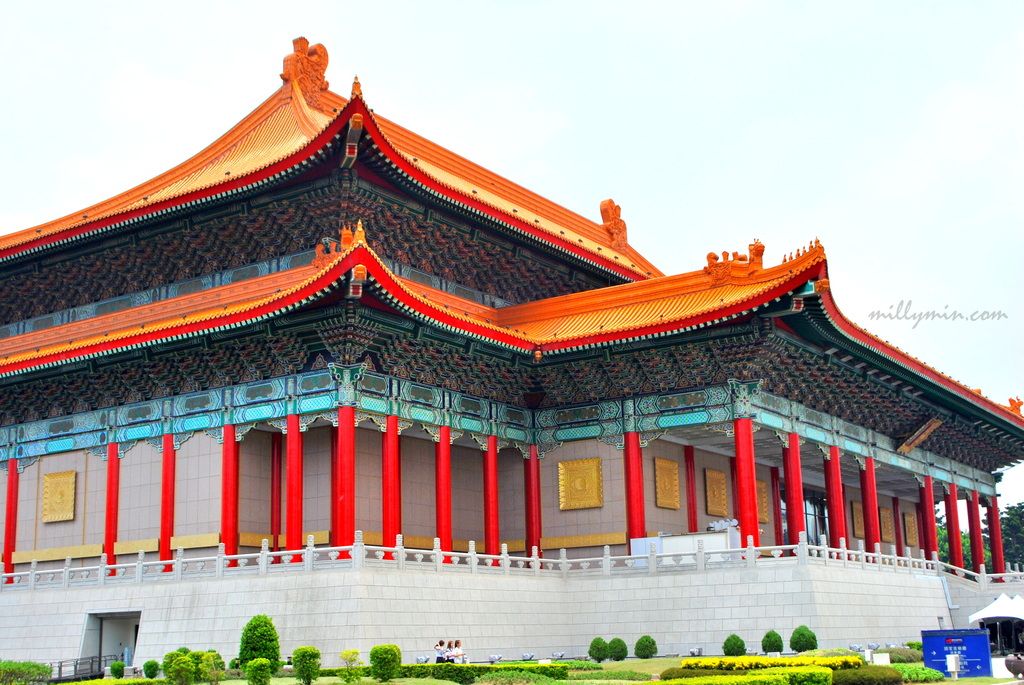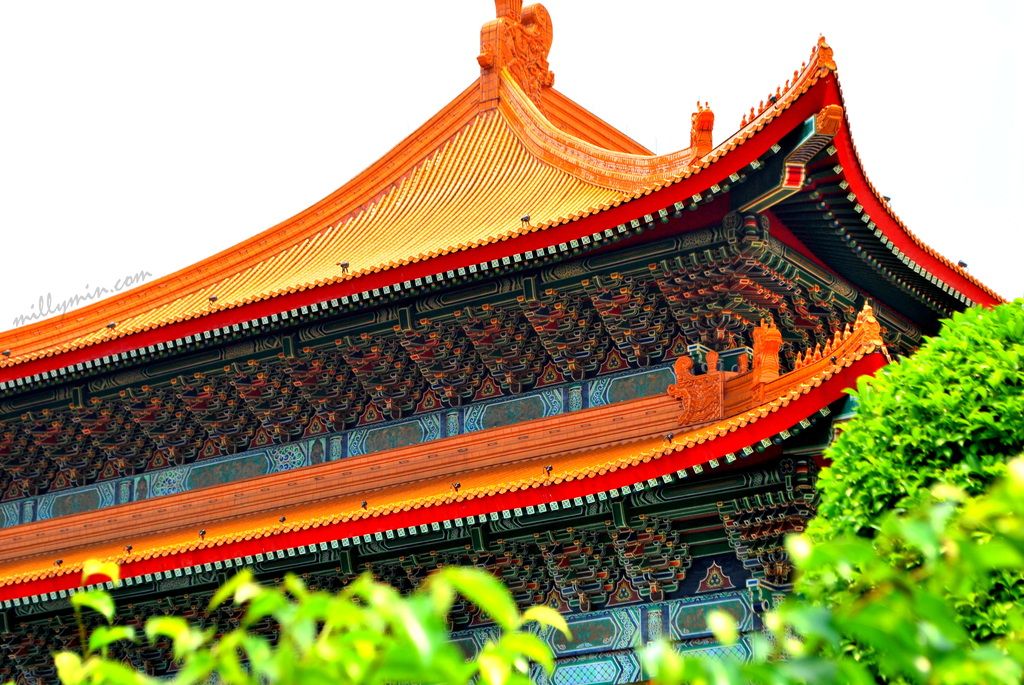 Well, there are a few entrances to the Chiang Kai-Shek Memorial Hall. Here is one of it besides the main entrance.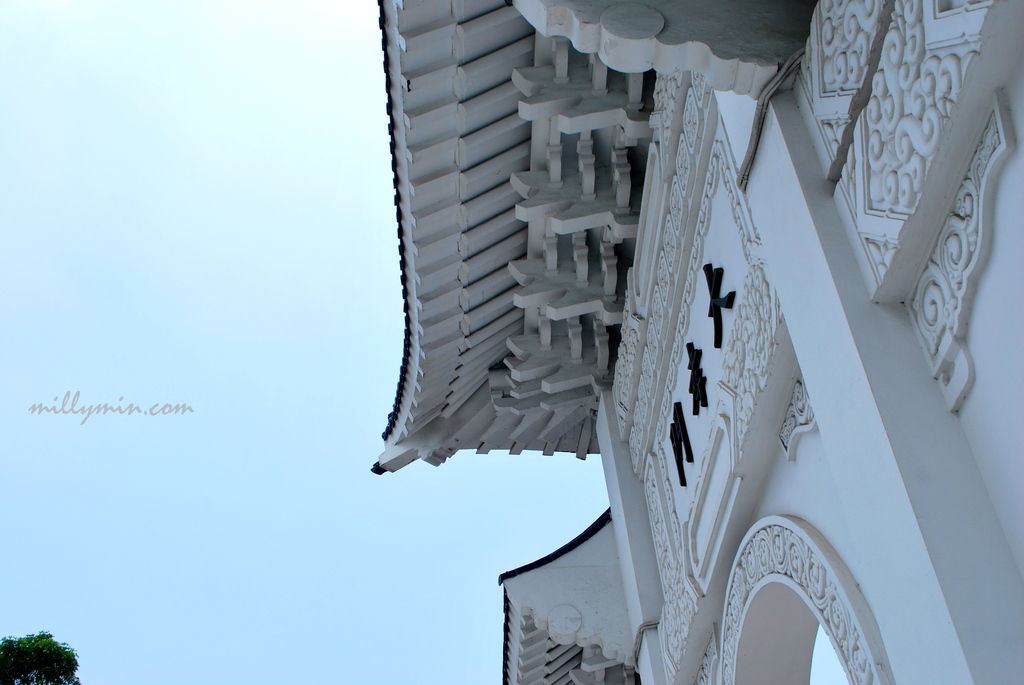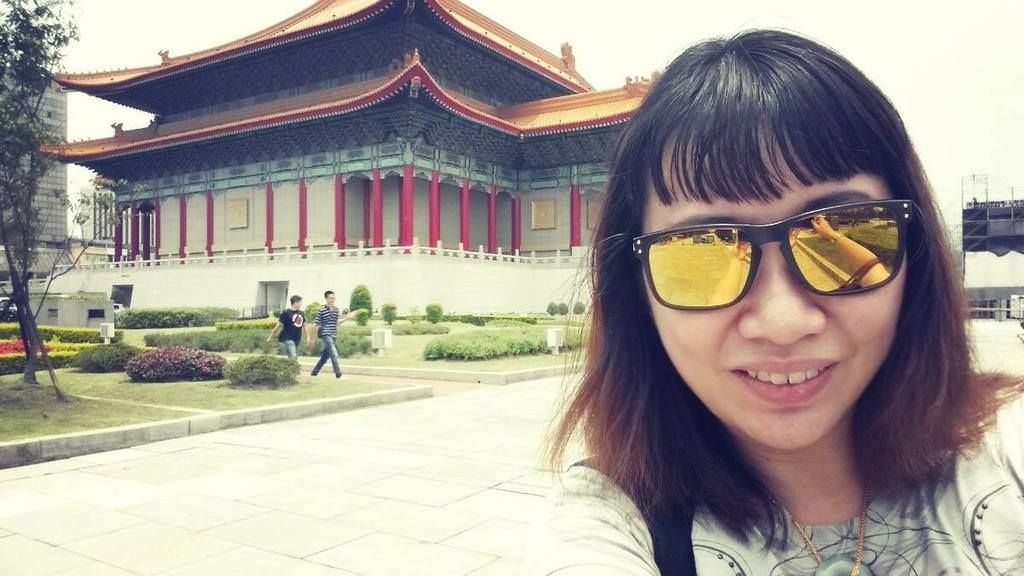 CHIANG KAI-SHEK MEMORIAL HALL
Address: 100, Taiwan, Taipei City, Zhongzheng District, 中山南路21號
Tel: +886-2-2343-1100
Website: http://www.cksmh.gov.tw/eng/index.php
Open Hours: 9:00 am – 6:00 pm
Admission is FREE.
Getting There:
Take THSR or train to Taipei Station. transfer Taipei MRT to CKS Memorial Hall Station.