Something interesting to share just because its FREE! Sunsilk is having a road show, having their Pop-Up Salon set up at the concourse area of selected malls. If you are anticipating for a FREE makeover, yes, here is the righteous place to be.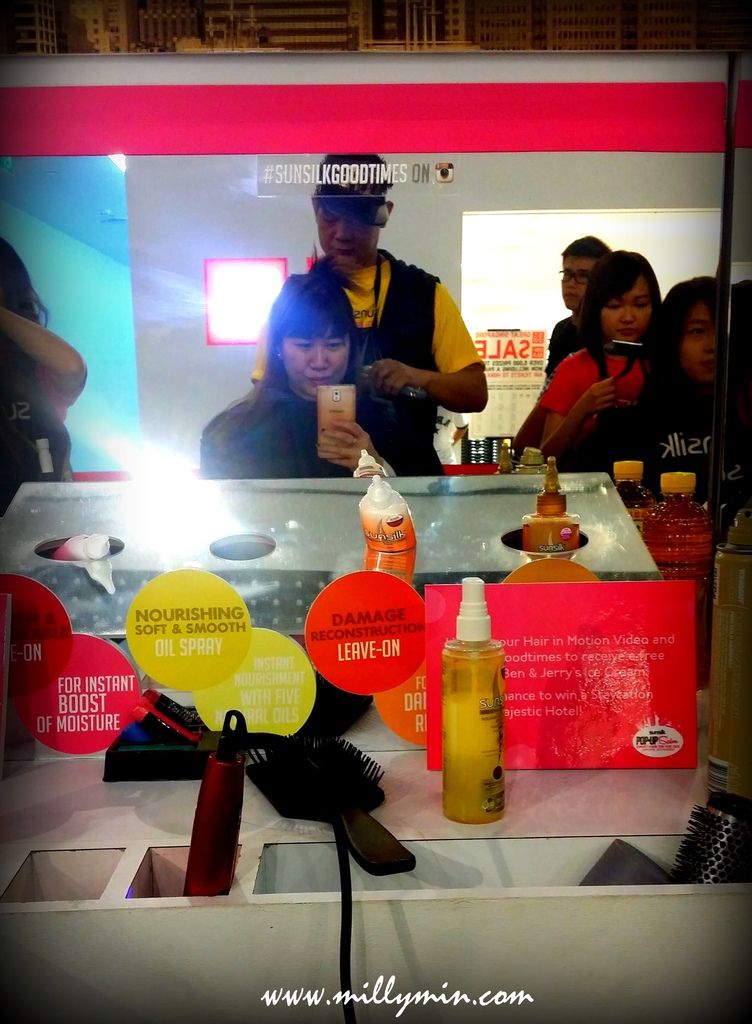 All you need to do is register yourself at www.sunsilkpopupsalon.com for a VIP pass to skip the queue for a free hair makeover and to star in your very own Hair in Motion video, just like Naomi Neo's. Then, upload your own with #sunsilkgoodtimes and stand to win a staycation at New Majestic Hotel!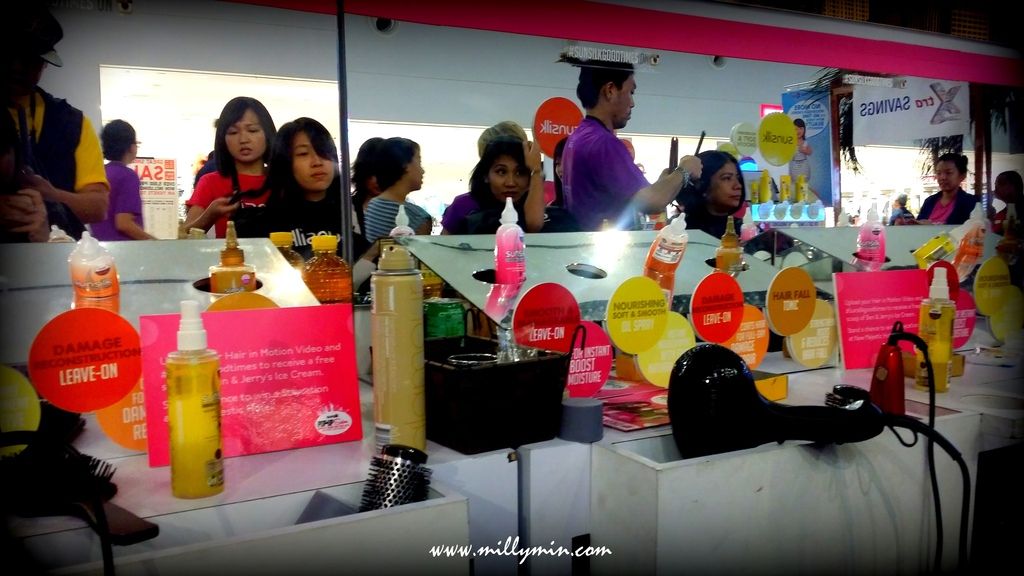 Hairstylist at work.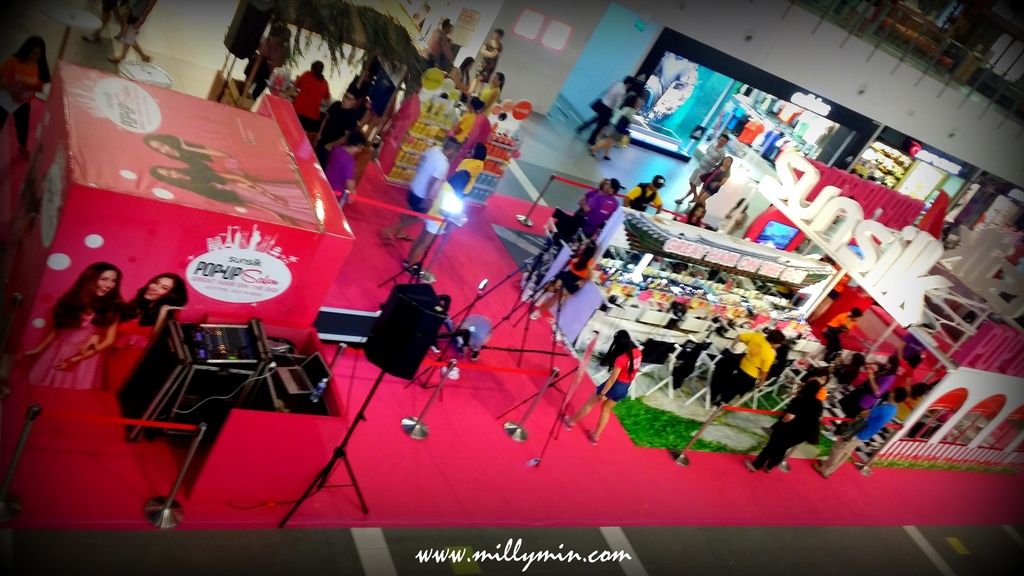 The Sunsilk Ambassador, Naomi Neo, will be at the Sunsilk Pop-Up Salons at 313 Somerset on 30th May and JEM on 20th June. Stay tuned to her social platforms for more information about what's to come! The Sunsilk Pop-Up Salon is open from 11am to 9pm daily at the listed day and location per listed:
7 – 10 May 2015 : Bugis Junction
28 – 31 May 2015 : 313 @ Somerset
4 –  7 June 2015 : Nex
19 – 21 June 2015 : JEM
Great hair on the go with Sunsilk leave-on cream! *flips hair* Okay, I'ma ready for the weekend getaway!
You may also check out for more videos uploaded on Instagram #sunsilkgoodtimes. Its time to be fabulous 😀