YESSS! You read it right. The AirAsia Free Seats is back. There is 3 million of promo seats out there waiting for you! Book now from 22nd June 2015 till 28th June 2015 and travel between 15th February 2016 till 31st August 2016. A friendly advise is, BUY NOW. Look at me,  I'm stranded this year cuz I didn't do any advance planning last year. Now, when everyone else is flying to elsewhere for holidays, all I can do is tumpang gembira, "Have fun guys and stay safe!" *bid goodbye* … and no, I don't earn big bucks nor I'm willing to pay for tickets which are gonna cost me a bomb when I can actually get them at a way lower price, all thanks to Air Asia, everyone must fly just cuz I can't resist myself from traveling!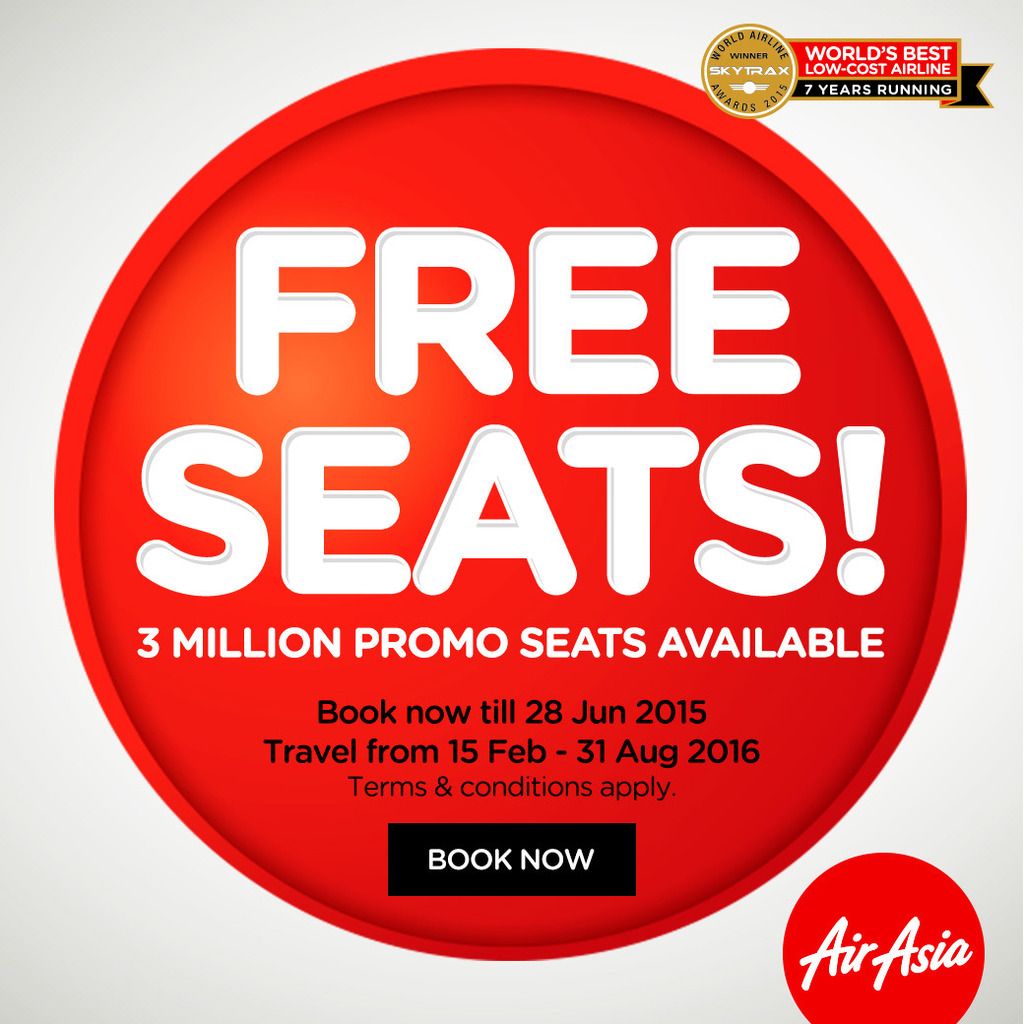 Call me a #wanderluster , globe trotting is my mantra and that shall repeat as long as I live! I'm diagnosed to a disease which is not curable, one and only problem I'm facing is I can't stay put. Exploring cultures, architectures and getting to know people along the way are things I love doing. Be it fortunate or unfortunate, I'm not much of a shopping person but don't get me wrong, I will still love shopping cuz I'm a woman after all. 🙂
 Speaking of which, there's this culture I adore and they celebrate Holi Festival, a colourful spring festival that happens across the country. Everybody gets delighted at the arrival of Holi as the season itself is so gay. That's when everyone gears in white attire and wait for the magical moment when they will be painted in colourful powder!
It is believe that Holi is celebrated at the approach of vernal equinox, on the Phalguna Purnima (Full Moon). People stock up on colour pigments, food, party drinks and festive seasonal foods such as gujiya, mathri, malpuas and other regional delicacies gearing themselves for the festival!
Spread the love and let's be merry, welcoming the next Holi Festival in 2016! Grab your FREE SEATS tickets now at www.airasia.com!