'Hot Summer Nights' sounds yummy ain't it? Well, the good news is the Hot Summer Nights promotion is back! Time to hit the gym to gear for a summer vacation with that hot bikini bod! The Entertainer Travel has got so much to offer for the Entertainer Members.
I have great deals to share! How does "Buy 1 Night Free 1 Night" sounds to you? That itself can easily save up so much. From the 1st May to 31st August 2015, Entertainer Members can book one night, get one free; book two nights, get two free or even book three nights and get three free. Depending on the hotel selected and length of stay Entertainer Members could save up to $2,500!
Attended The Hot Summer Nights Launch Party @ The Bank Bar + Bistro today! It wasn't just fun but it was fantabulous! My very first time at The Bank Bar + Bistro and I totally love the ambiance.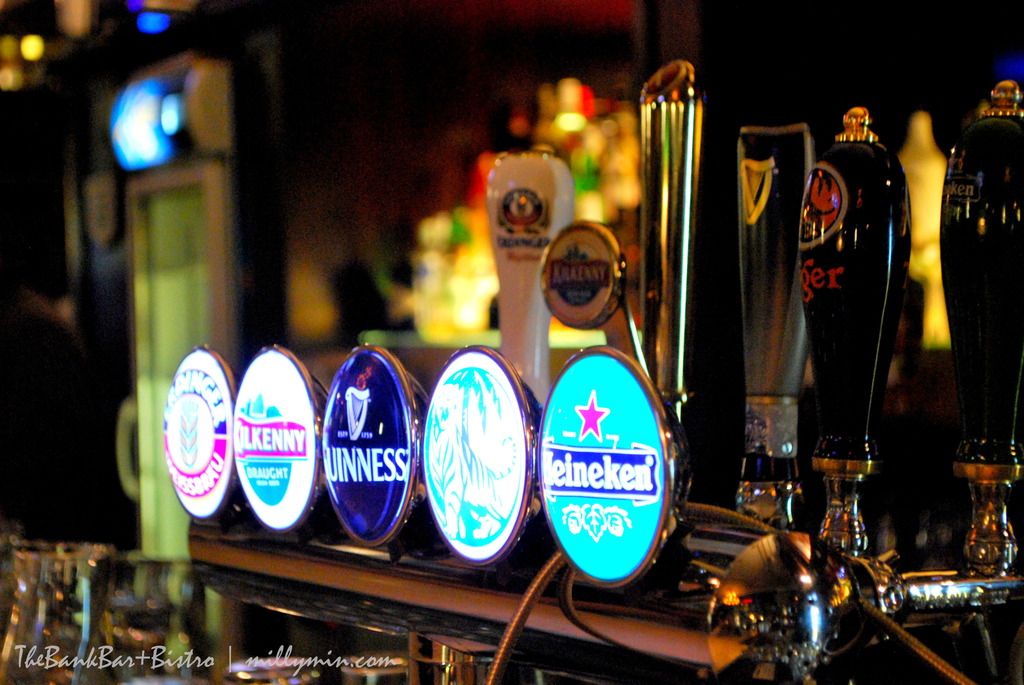 Enough guests to bring down the house. The launching party was fun and of course the best part of every event is meeting new friends!
Well behaved I was, as I had cranberry juice for the rainy night.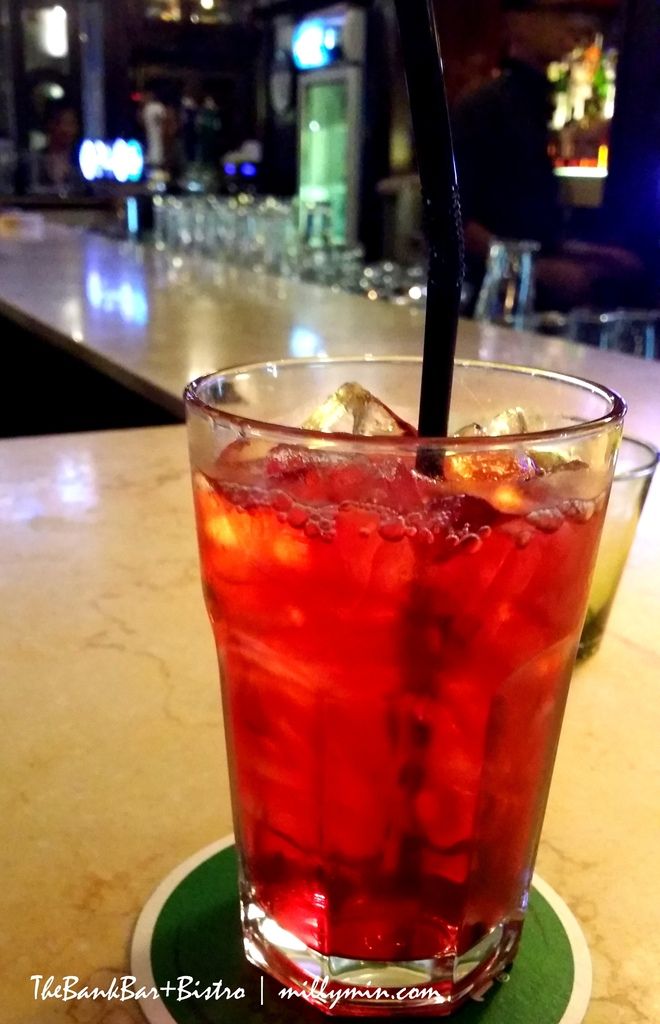 You can find The Bank Bar + Bistro's menu here. Oh, yes! Also, The Bank Bar + Bistro is one of the Entertainer merchants. You should know by now how you are able to reach for good deals!
Having The Entertainer's Travel Manager Asia, Mr Izman Saleh, sharing on what Hot Summer Nights all is about.
Here is what Mr Izman Saleh got to say about Hot Summer Nights:
"What is Hot Summer Nights?
You know that the Entertainer app contains all these awesome 1-for-1 deals at restaurants, spas and attractions, right? Well, it contains 1-for-1 deals at four- and five-star hotels worldwide too. But Entertainer Travel has just become more awesome – more than 90 of these leading hotel partners are extending their deals to cover multiple night stays. Until 31 August 2015, Entertainer members can book one night, get one free; book two nights, get two free; book three nights and get three free! For more info, please go to https://www.theentertainerme.com/hotsummernights. On your app, look out for the travel offers which are marked with a trophy icon – it indicates that they are participating in Hot Summer Nights."
Some of the available promos:
Asia Hero Hotel

Indian Ocean Hero Hotel
Middle East Hero Hotel

Having the guests, bloggers and media in the house, everyone is just anticipating for the Hot Summer Nights launch!
Lucky draw prizes were given away to some lucky guests!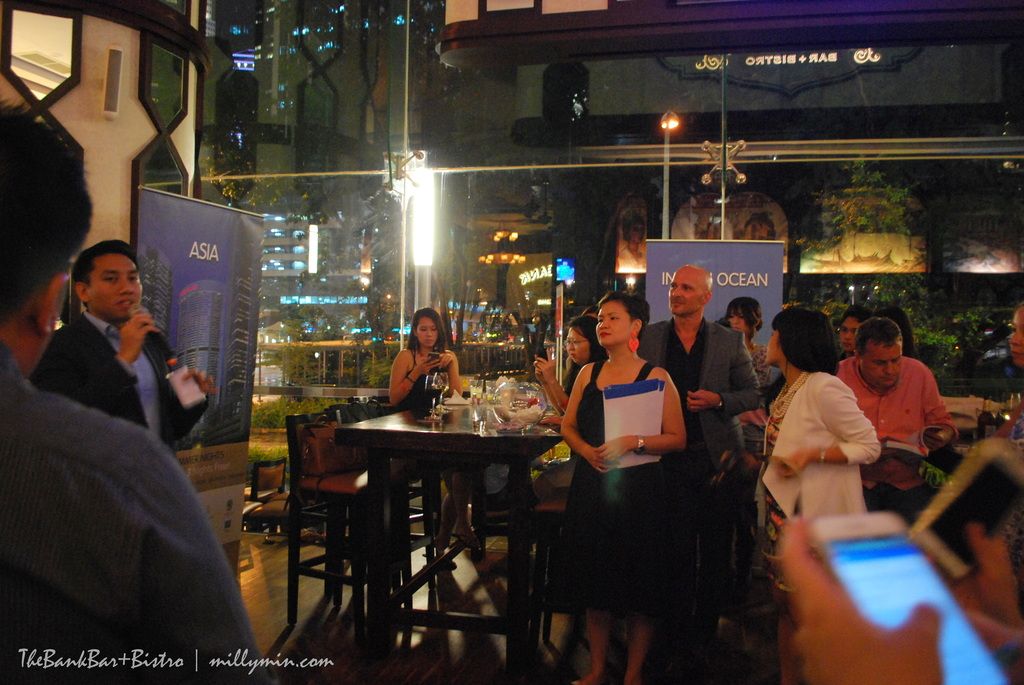 Aside from all the hip and happening agendas, a lady approached me calling me "Milly". I can count with my ten fingers the amount of friends who calls me Milly. To my surprise, she is one of them who reads my daily crapology since my days in Penang before residing in Singapore and I finally get to meet her in person tonight! How lovely! Hazel she is!

The 'Hot Summer Nights' promotion features an amazing selection of hotels and resorts throughout the Middle East, Asia and Indian Ocean. Destinations include: Dubai, Abu Dhabi, Jordan, Lebanon, Oman, Qatar, Egypt, Thailand, Hong Kong, Indonesia, Malaysia, India, Sri Lanka, Mauritius and the Maldives.
All Entertainer Members who have purchased a 2015 Entertainer product are able to redeem a 'Hot Summer Nights' offer. To become an Entertainer Member, simply purchase any of the Entertainer 2015 products.  Those who purchase a book in-store must register online to become a Member. Those who purchase online or through the App are automatically registered as an Entertainer Member.  For more information, visit www.theentertainerme.com/hotsummernights.
The Bank Bar + Bistro
Add: 1 Shenton Way, One Shenton #01-01, 068803
Tel: +65 6636 2188
Opening Hours:
Mon to Fri: 11am – 12am
Sat & Sun: 9am – 12am
Website: The Bank Bar + Bistro Homepage
So, are you ready to rock & roll?
THE ENTERTAINER
The Entertainer offers more than 800 Buy One Get One Free offers for Singapore's hottest restaurants, bars, informal dining, spas, activities, attractions and more. This year's product includes the Entertainer Travel 2015, which features over 250 free night offers at leading 4 and 5* hotels across Asia and beyond.
The Entertainer Singapore app retails at S$75 but get it right now at the early bird price of S$60. The Entertainer Singapore book, which contains the same coupons in paper format, is now priced at S$75 (usual price S$80) and is also available for purchase at www.theentertainerasia.com or selected bookstores.