Another highlight at Hakata Ikkousha would be the flavoured egg ($2.00). A must try item when you pay a visit.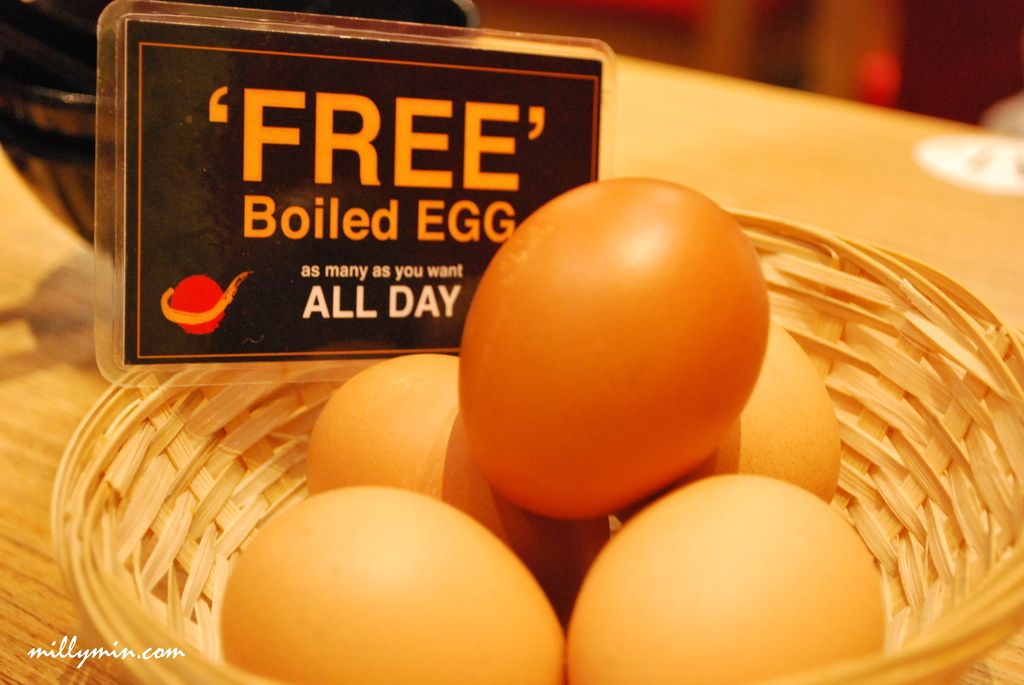 Hakata Ikkousha launches four new menu items this time. First and foremost, the fab four consists of Soy Sauce Ramen. Yummy! The newly launched Soy Sauce Ramen is served with pork belly slices, fish cake and ajitama.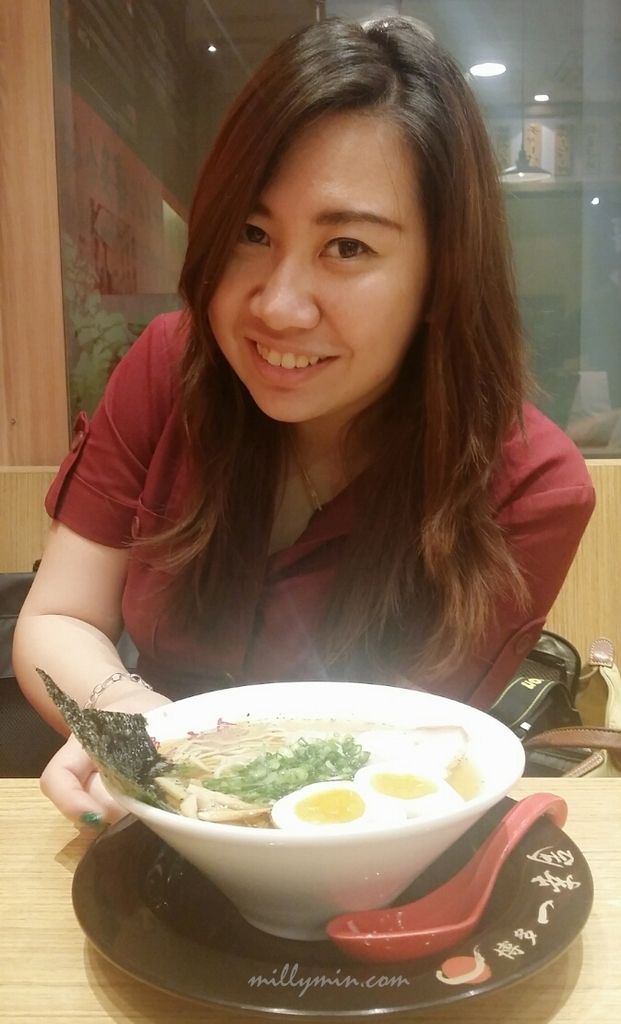 Soy Sauce Ramen; $12.00
Springy ramen with spring onions.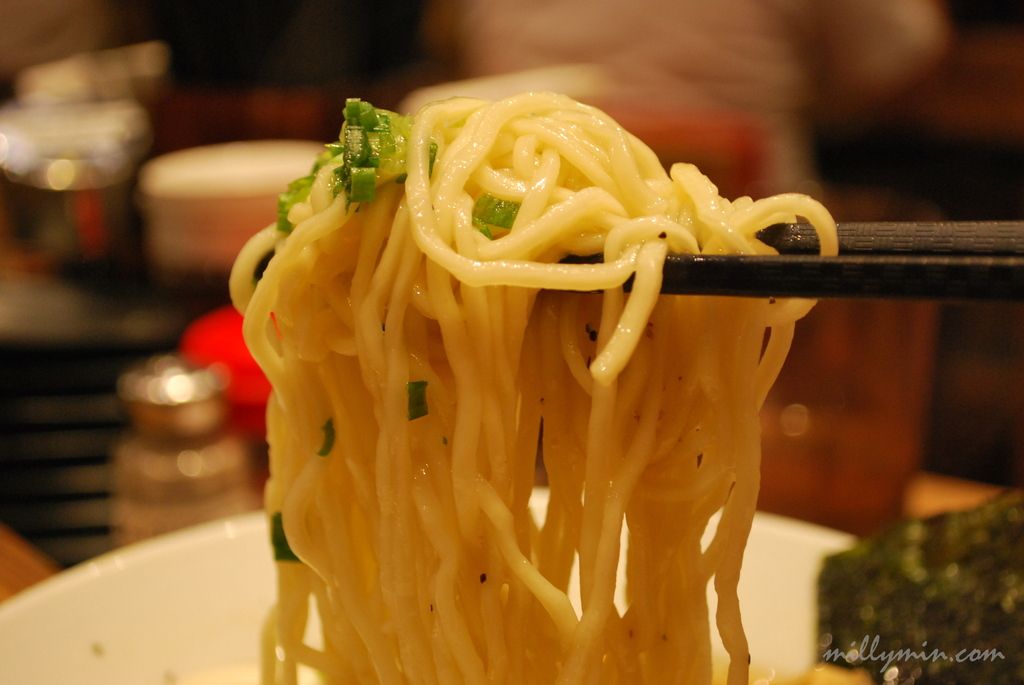 Cozy Japanese restaurant.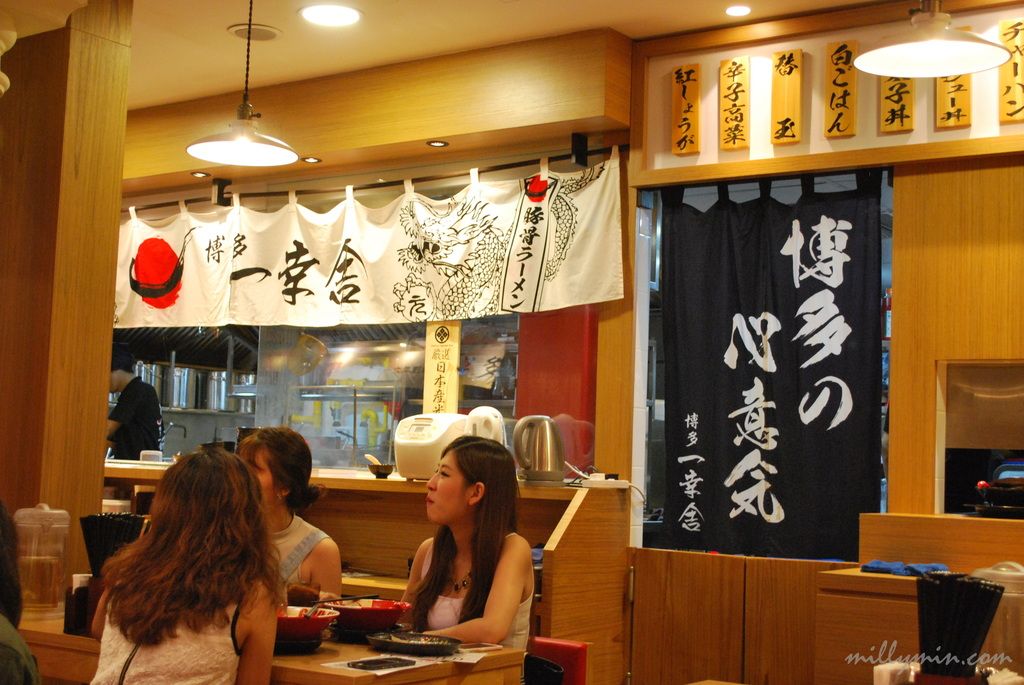 Bonito Ramen; $13.50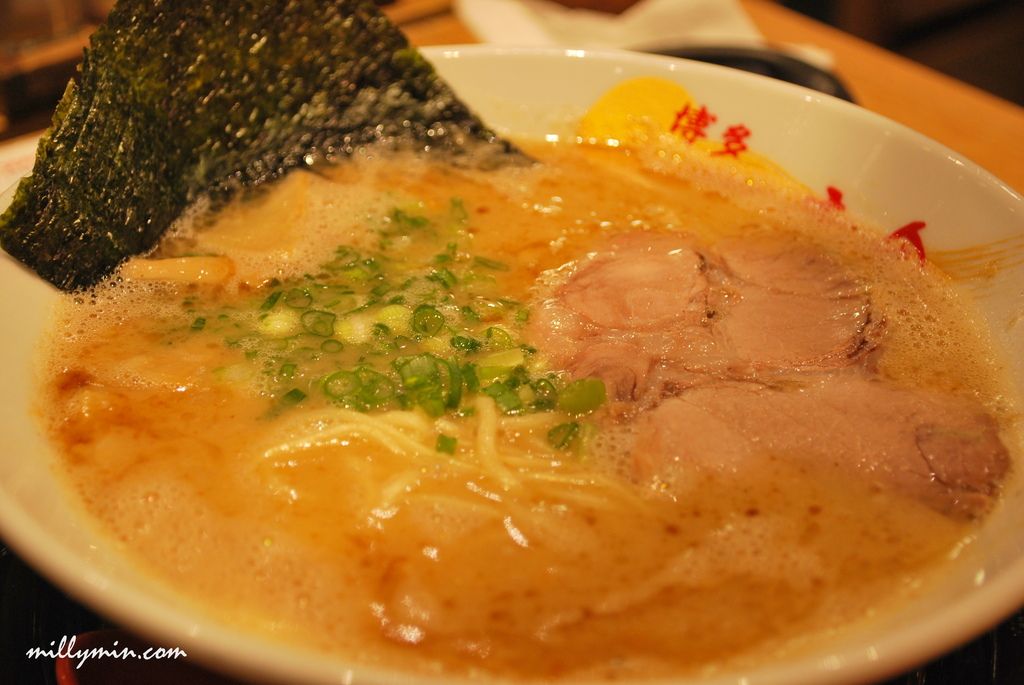 Bonito Ramen, a combination of smoky bonito flavour, tender pork belly slice, onions and bamboo.
Chanpon; $ 14.00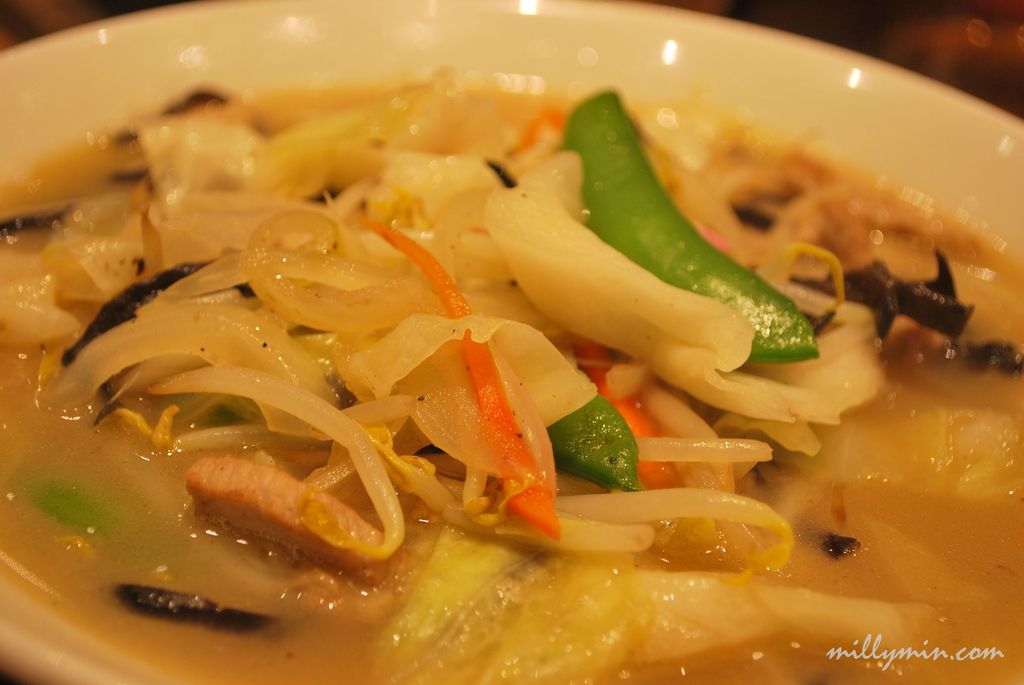 Freshly served cabbage, carrots, peas, shitake mushrooms with tender udon noodles.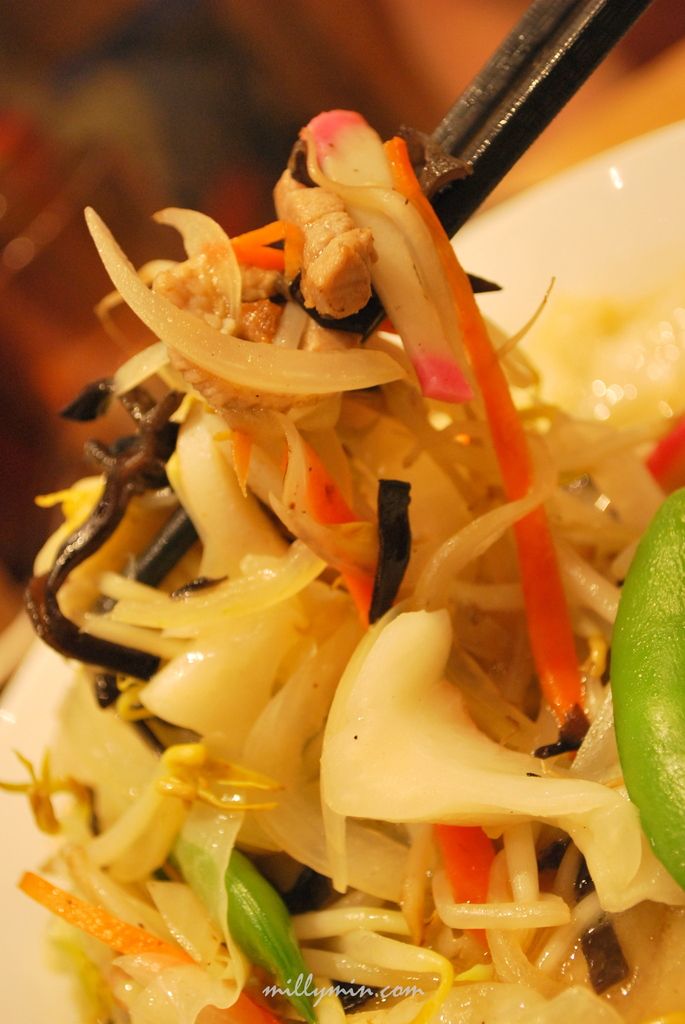 Hanadori; $ 15.00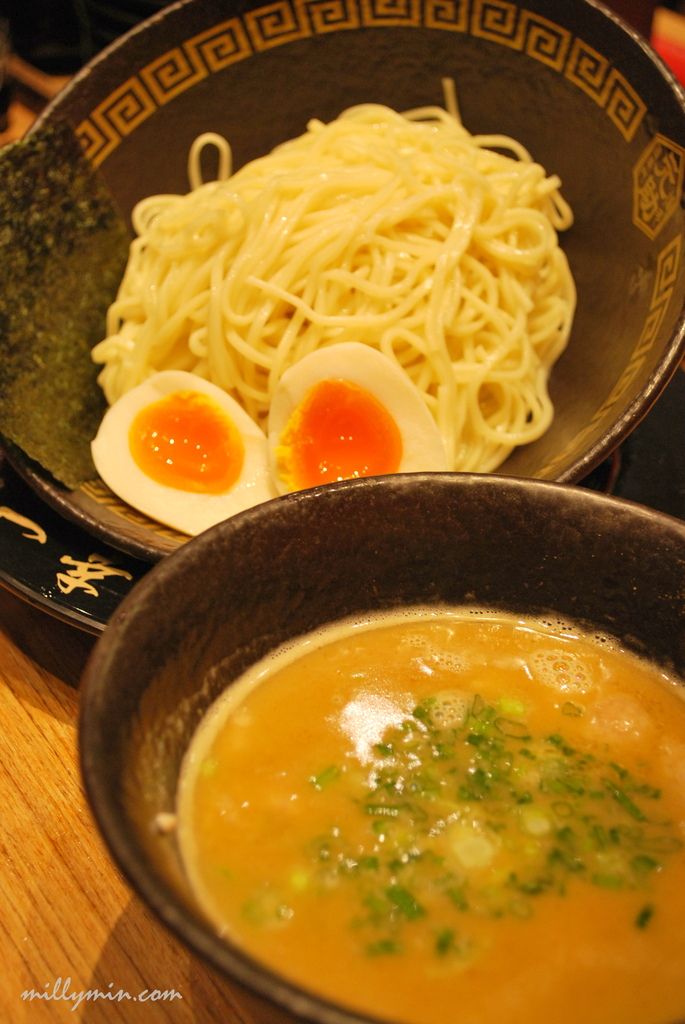 Hanadori; Hakata Ikkousha's signature silky noodle served in dry-style. You gotta dip your noodles into the super rich chicken broth flavoured with bonito flakes, before accompanied by sliced chicken chashu.
Here we go, dip dip nom!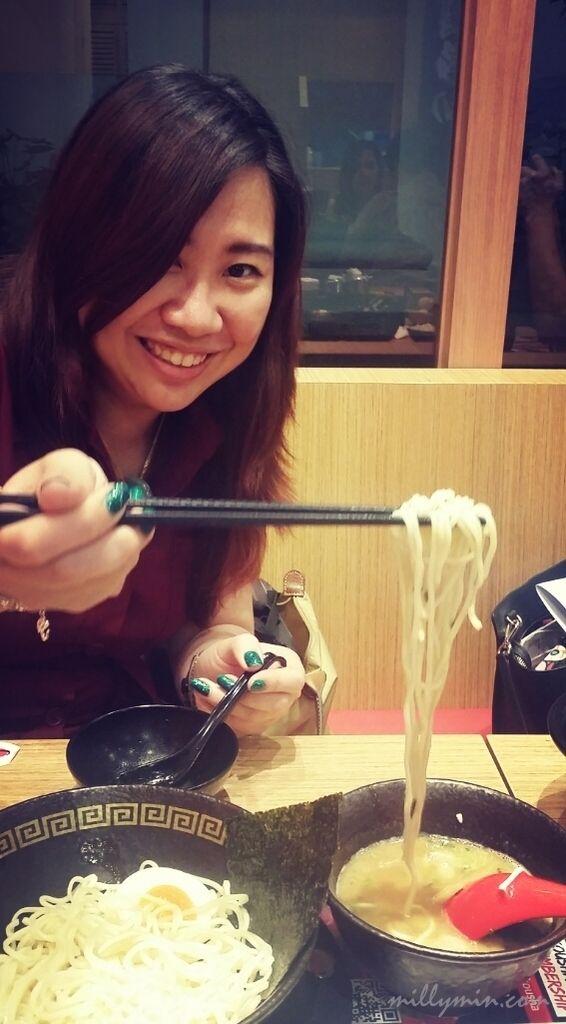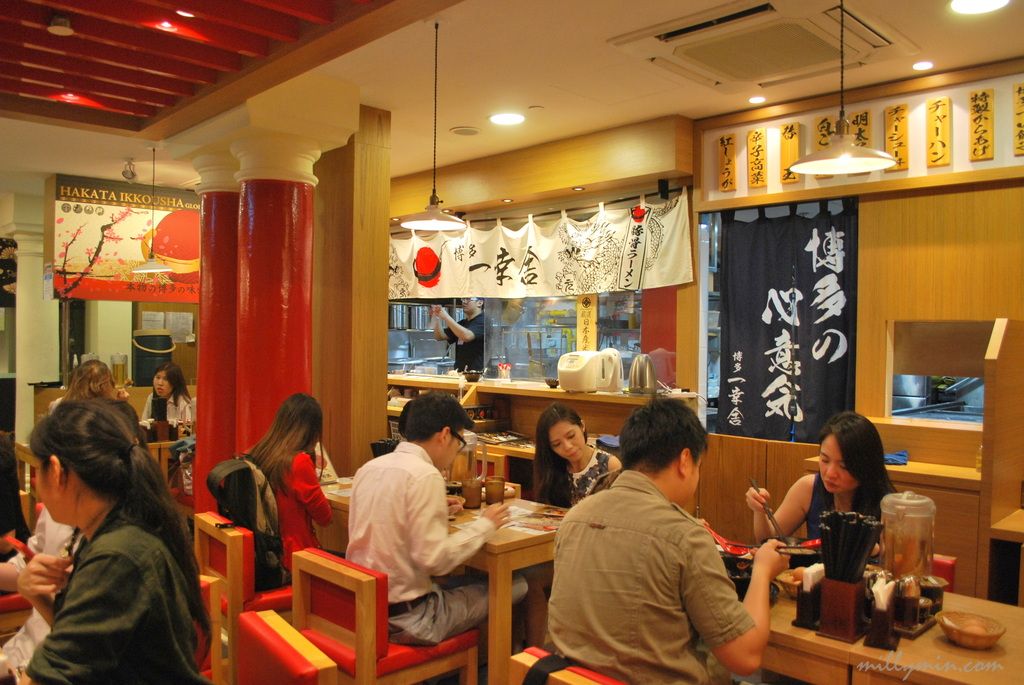 30 Victoria Street, #01-07, CHIJMES
Opening hours: Mondays-Saturdays 11.30am-10pm; last order at 9.45pm
Sundays: 11.30am-9pm; last order at 8.45pm
Hakata Ikkousha Global Standard at Tanjong Pagar
Blk 7, Tanjong Pagar Plaza #01-104
Tel: 6538-1880
Opening hours: Mondays- Saturdays 11.30am-10pm; last order at 9.45pm
Sundays: 11.30am-9pm; last order at 8.45pm
Ikkousha at Ramen Champion T3
65 Airport Boulevard, #B2-58, Terminal 3
Singapore Changi Airport
Tel: 6214-2958
Opening hours: 10.30am-11.00pm