Gartien 小田佳园 launches their Mid Autumn edition of Pineapple Cakes with a very attractive packaging. I have got my hands on the delicious box of pineapple cakes last week and managed to finish them in two days. No, not by myself but I've been sharing them with my colleagues here in Singapore.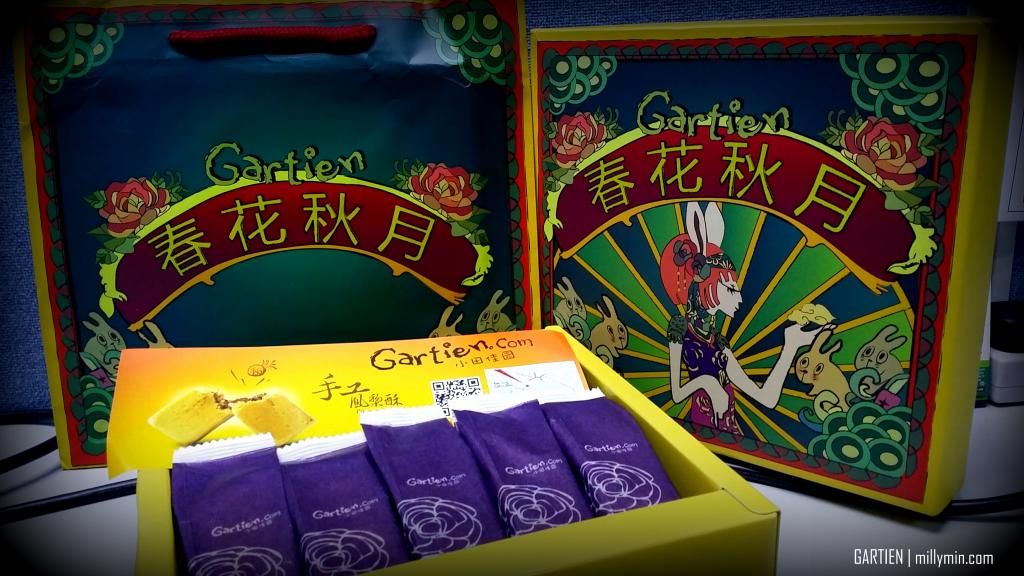 Its always a norm in the Chinese culture to send gifts, be it for family or for friends for Mid Autumn. Looks like this time around, we do have an alternative of having Pineapple Cakes as gifts with such presentable packaging.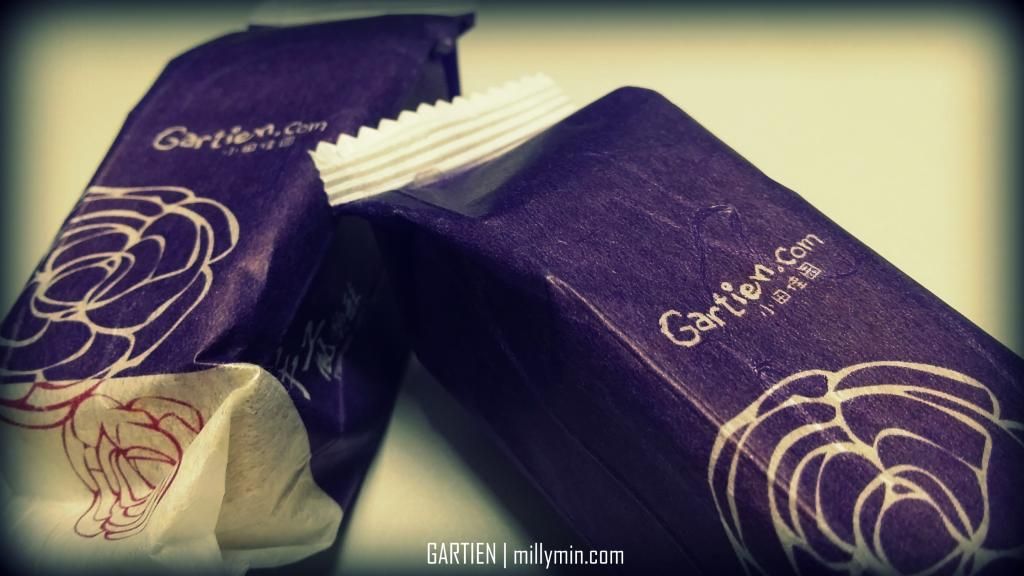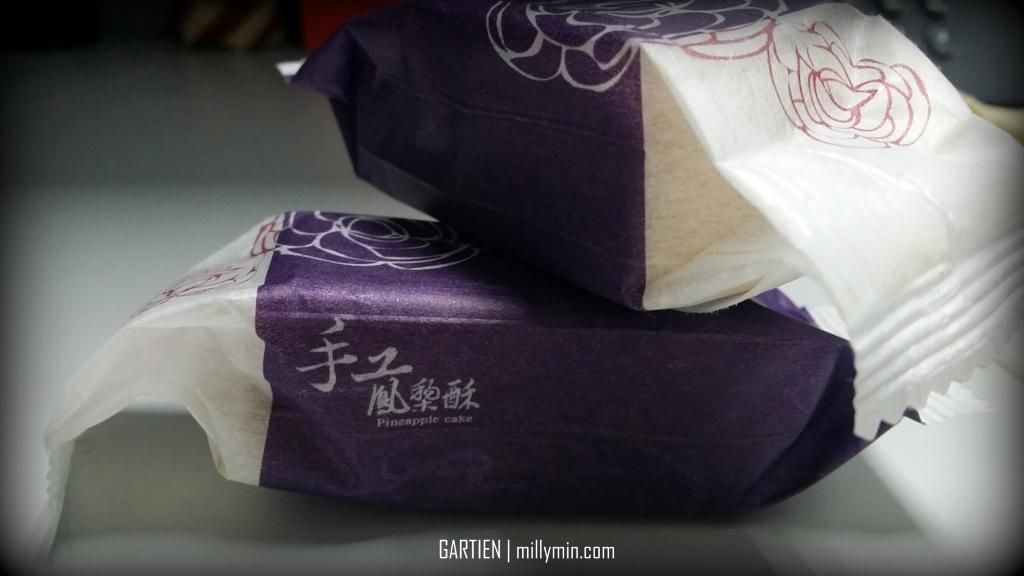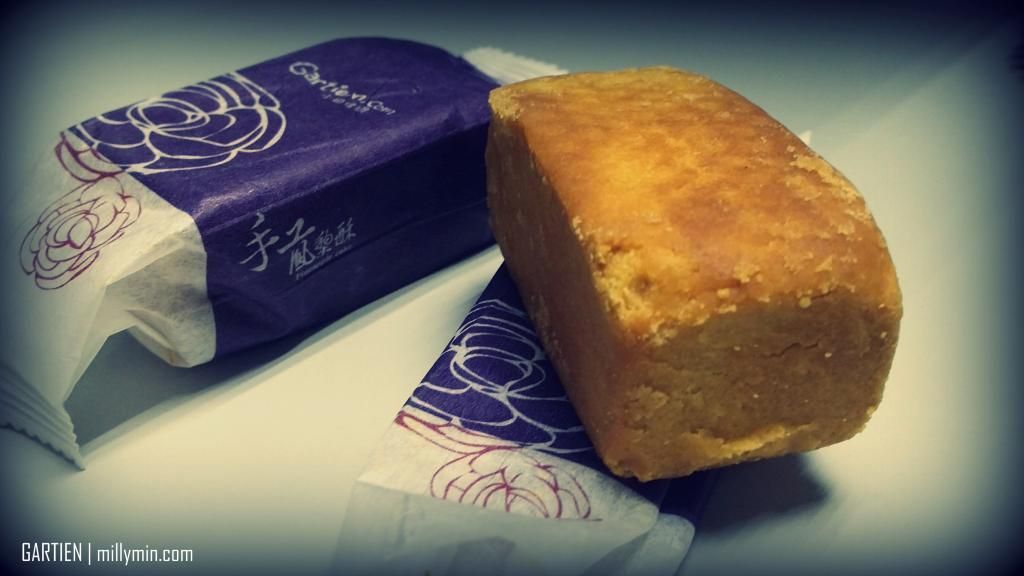 The pineapples are sourced from a local plantation nearby and they are painstakingly hand-cut into cubes, very time-consuming but is necessary to retain its distinctive flavour and texture. they are then cooked for 12 hours until luscious golden brown. The shortbread pastry made from pure butter will be enveloping generous amount of pineapple filling and baked to PERFECTION. Rest assured that they contain absolutely NO preservative and NO artificial flavouring.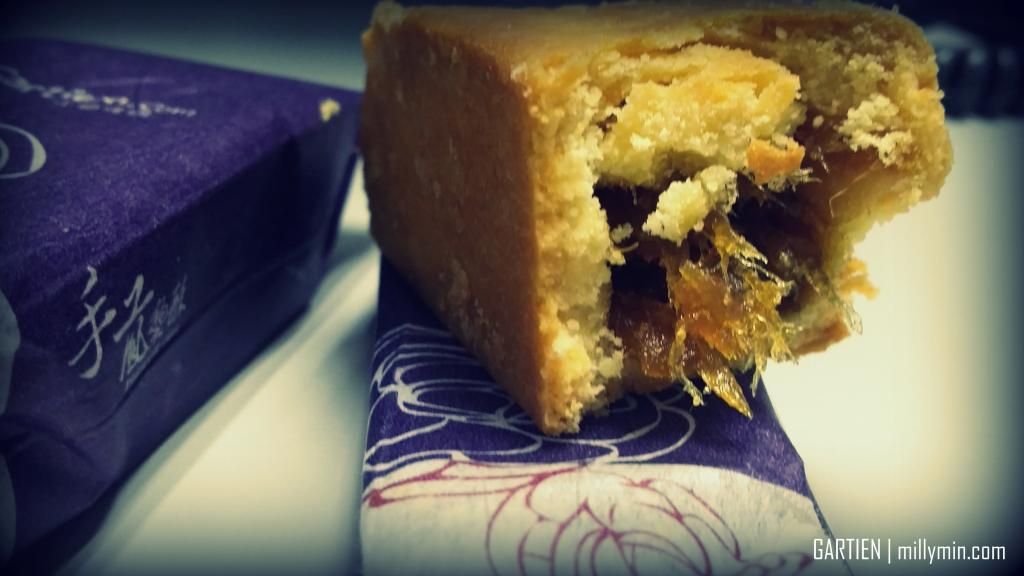 Promotion for Mid Autumn 2014: 
Booking order BEFORE 4 AUGUST 2014 for 5 boxes and above will be entitled to A BOX FREE.
Booking order AFTER 4 AUGUST 2014 (upon availability) for 10 boxes and above will be entitled to A BOX FREE.
Note: Each box of Gartien Pineapple Cake is fixed price throughout the year. The selling price per box with 10 pieces of pineapple cakes is RM45 (self collect only). A fix courier charge of RM10 & RM40 will be applicable to all deliveries within Peninsular Malaysia & East Malaysia respectively.
Hence its time for you to delight your family and friends with some Gartien Pineapple Cakes!
Do take note on the relocation of the new retail outlet: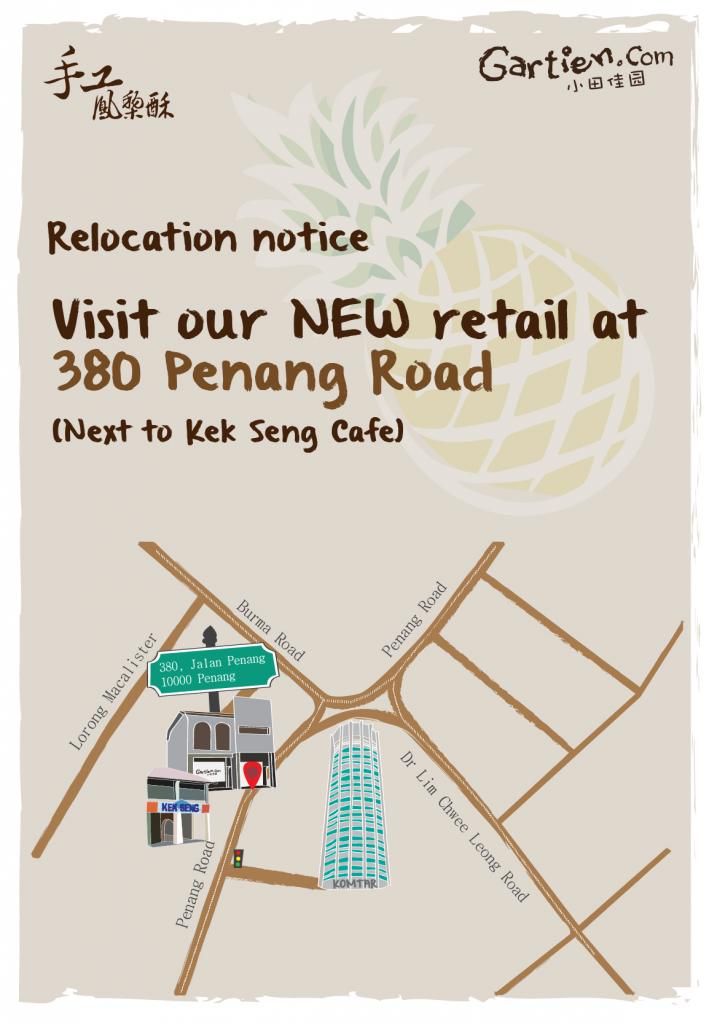 On top of all, the Gartien management has assigned FREE parking only for their customers.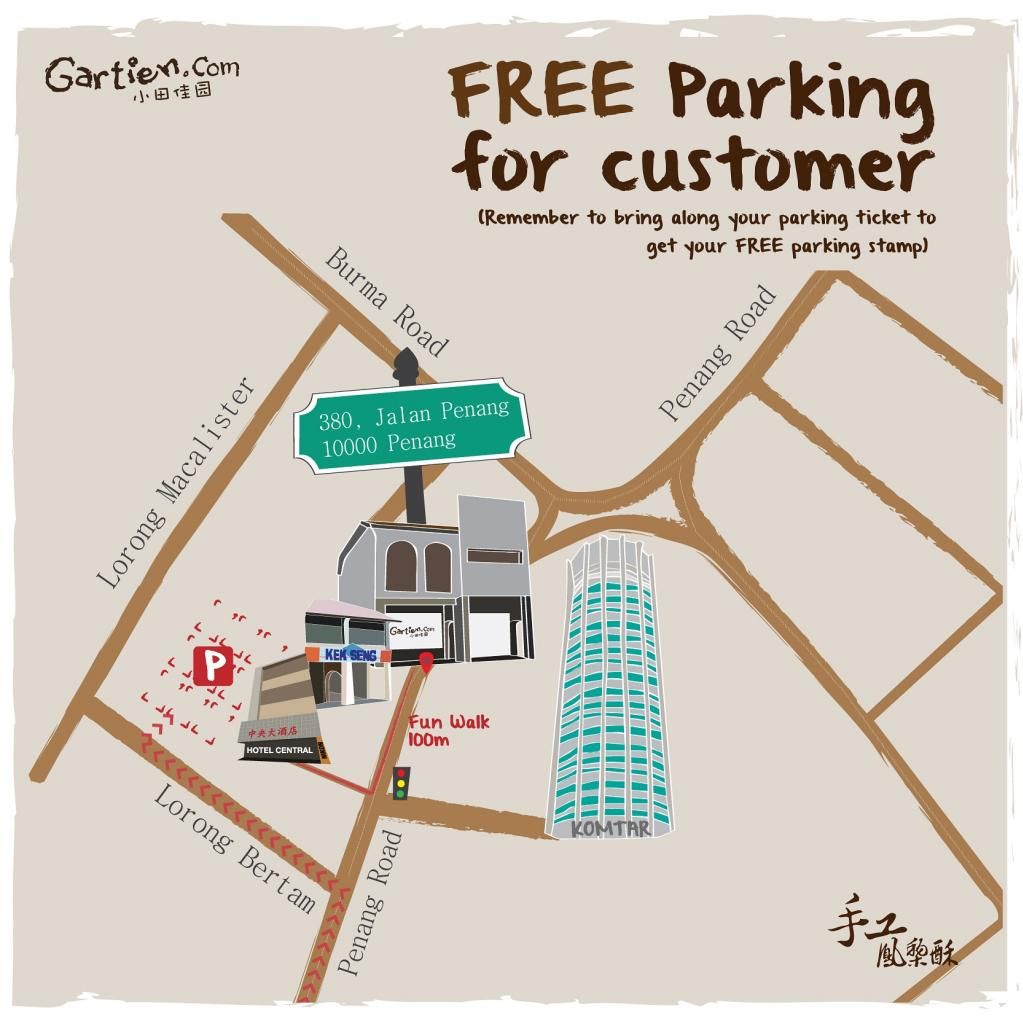 Do take note :
BY 4 AUGUST 2014:
In order to get your FREE BOX of Gartien 小田佳园 Pineapple Cakes with EVERY 5 BOXES purchased, please submit your pre-order form by 4 August 2014 athttp://gartien.com/shop/

5 AUGUST 2014 onwards:
In order to get your FREE BOX of Gartien 小田佳园 Pineapple Cakes with EVERY 10 BOXES purchased, please submit your pre-order form at http://gartien.com/shop/
GARTIEN Pineapple Cake @ 小田佳園
Address: 380, Jalan Penang, 10000 Penang, Malaysia.
Contact: 604-229 0068
Website: www.gartien.com
Email: info@gartien.com
FaceBook: www.fb.gartien.com/
Business Hours: 9.00am-6.00pm
GPS: 5.416298, 100.329380