The hype about Penang White Curry Mee has somewhat invaded Singapore. I have seen people stocking up and what I meant by stocking up is buying a few cartons and check-in the entire box when they return to Singapore. Sounds scary eh.
Kim Curry is one of the brands which produces the traditional Penang White Curry Mee. Its instant and ready in 3 minutes.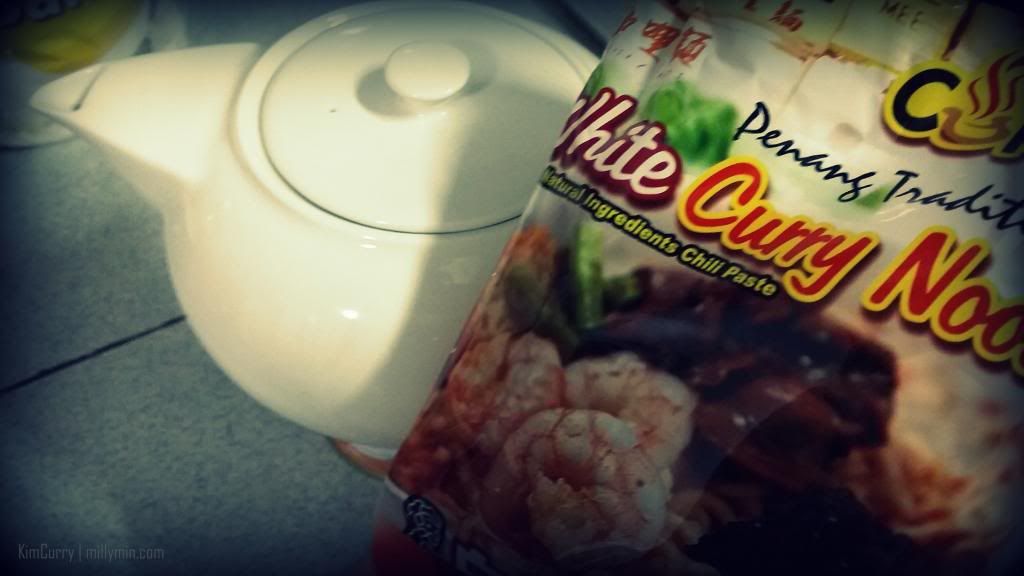 It comes with two small packs, a pack of chilli paste and a pack of seasoning.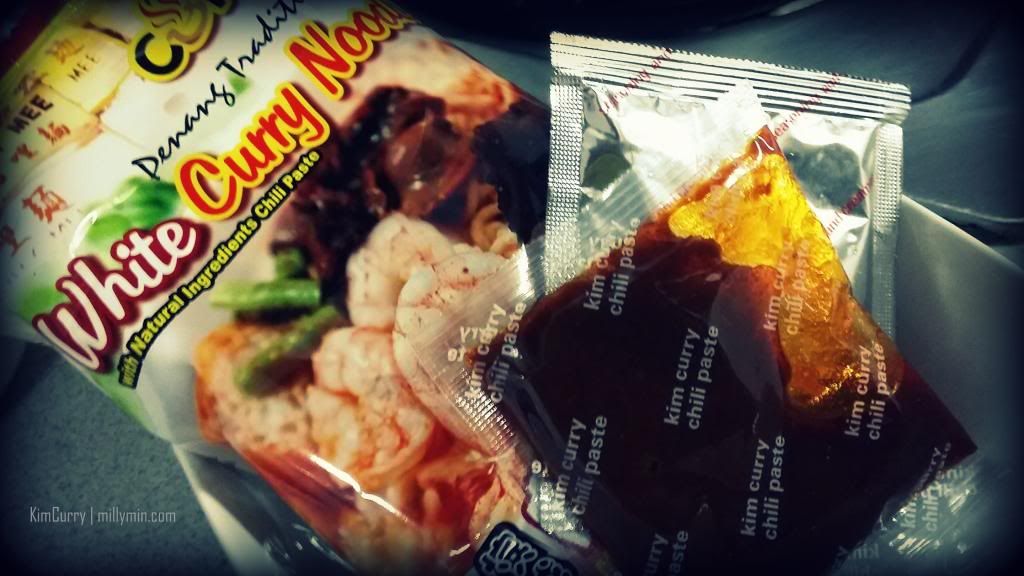 I then had the noodles cooked and drained them right after before I put them with the curry soup.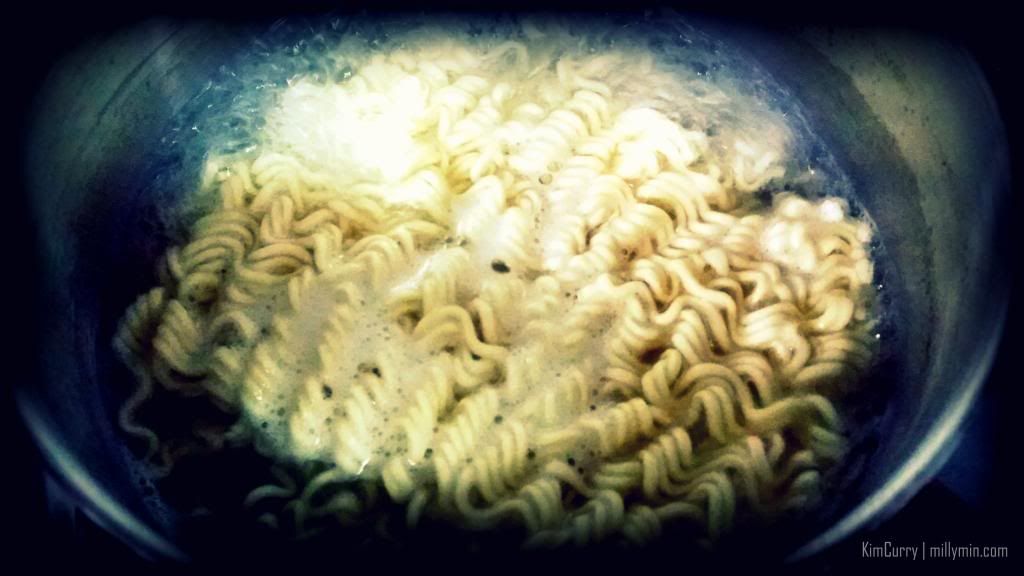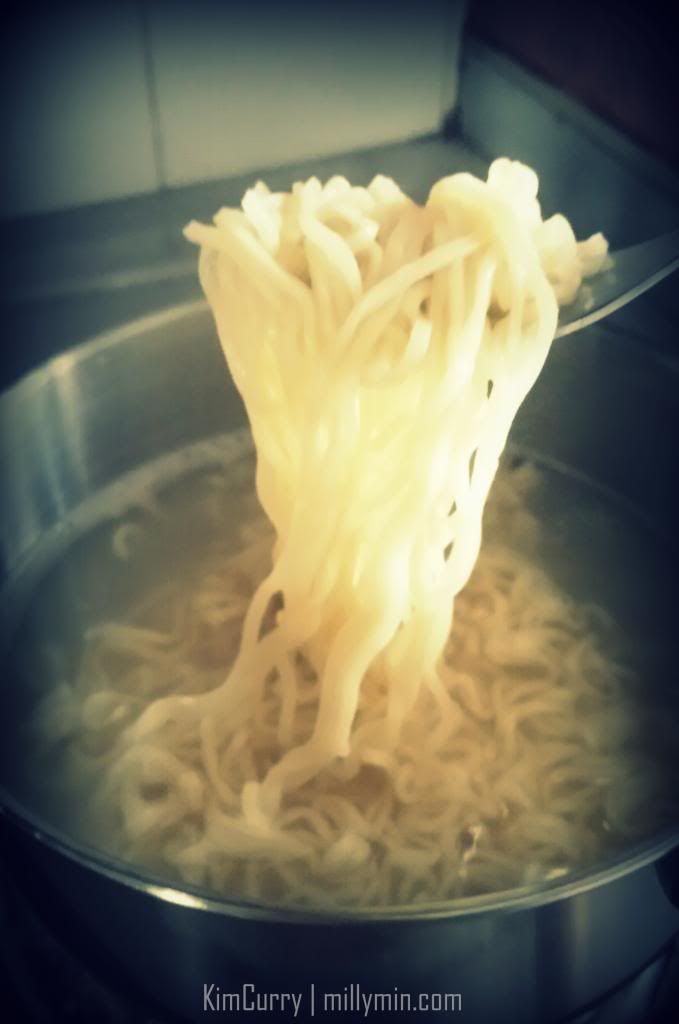 I feel that Kim Curry Penang White Curry Mee, isn't that oily compared to other brands.
Tadaaa … the not-talented-chef has got a bowl of Penang White Curry Mee ready for dinner.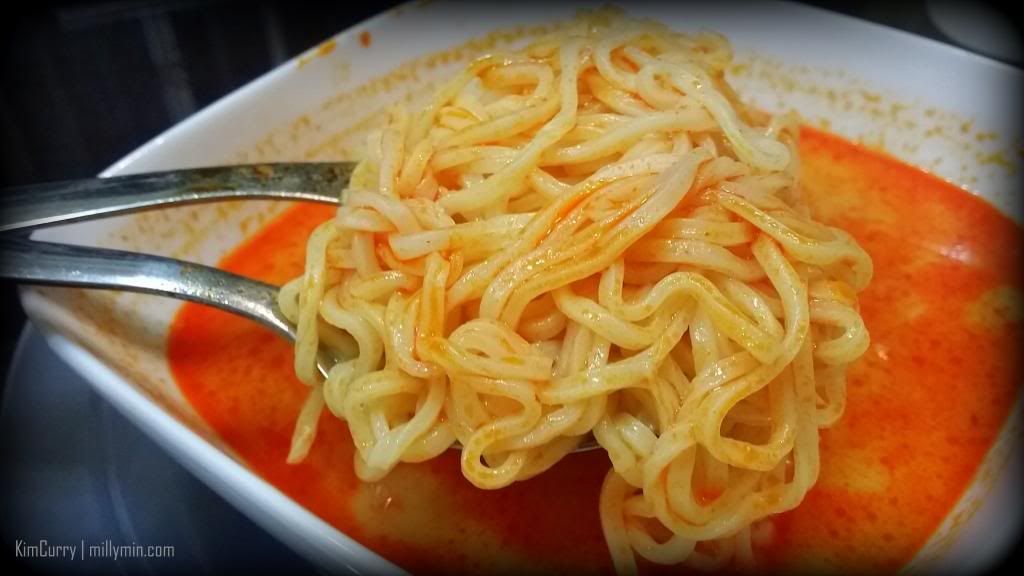 Picture of the bowl of White Curry Mee is serve for 1 pax. You may want to add some fishballs or meat per your preference.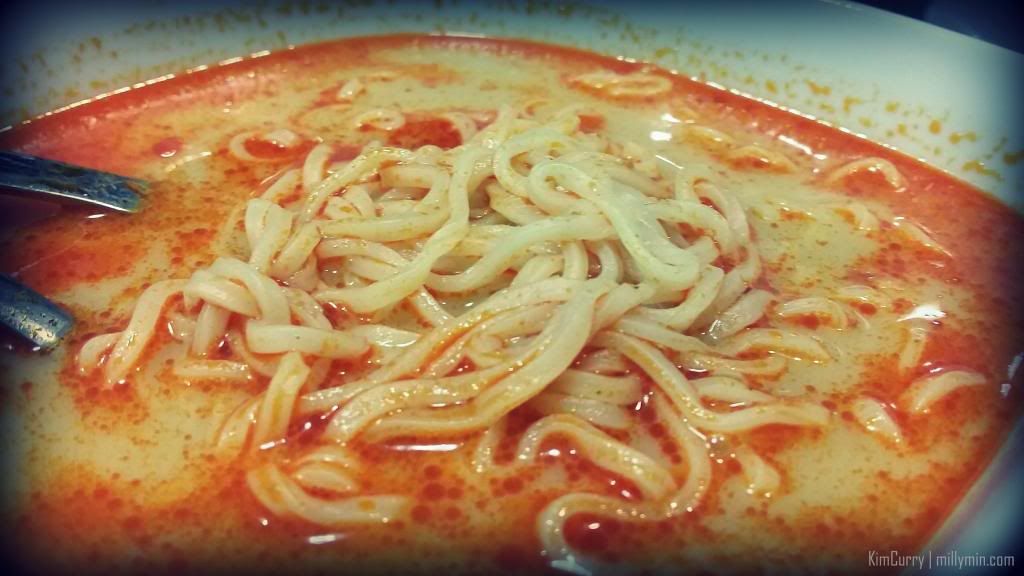 I personally think that it is not that spicy and due to that I was able to taste originality of the white curry soup. When food served is overly spicy, it will overcome the original taste of the food. Hence, I like it this way as I was able to taste both, the originality of white curry as well as the spiciness.
Fast, easy and delicious meal, taste like home! Yup, highly recommended to those who are working or studying abroad 😉