Always a fan of Japanese food and a big thanks to Hakata Ikkousha for the awesome food served as this authentic Japanese ramen restaurant has invaded Singapore with their second outlet at CHIJMES, which their first stand-alone eatery is at Tanjong Pagar.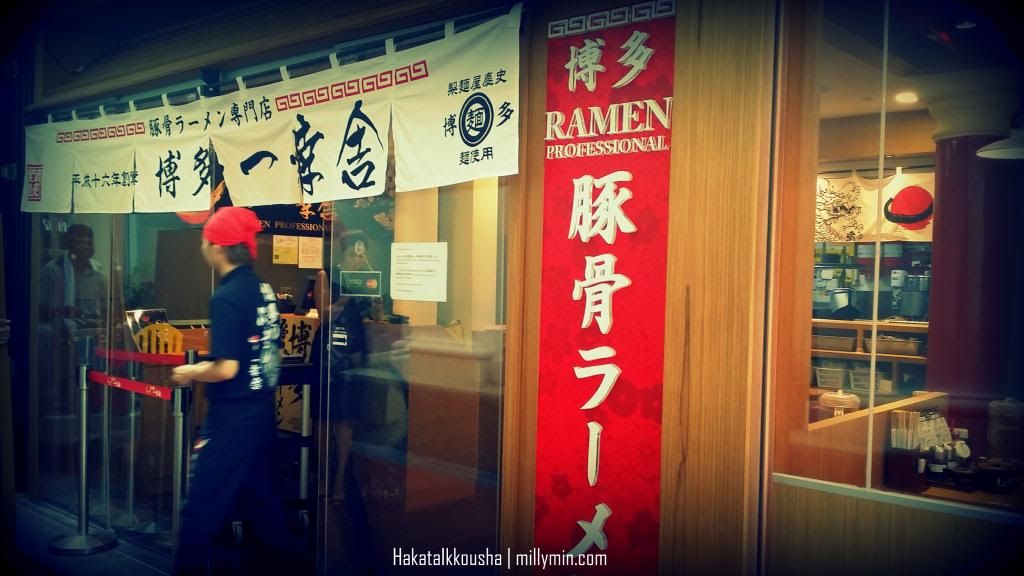 " The Ikkousha brand name gained attention in Singapore when it beat out other ramen purveyors to emerge Singapore's Ultimate Ramen Champion 2011. It defended its title successfully for the 2012 championship. On top of sales figures—Ikkousha sold twice the number of bowls of ramen than its closest competitor both years—the winner of the competition was decided by votes from the public through Facebook and the competition's website. "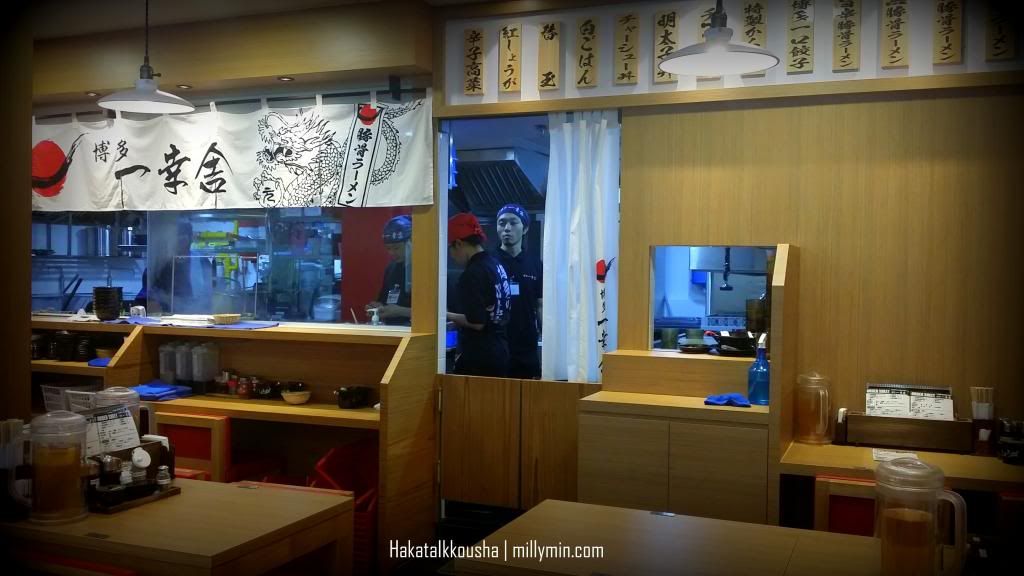 Cozy Japanese-liked ambiance can be a nice place to chill with awesome Ramen served.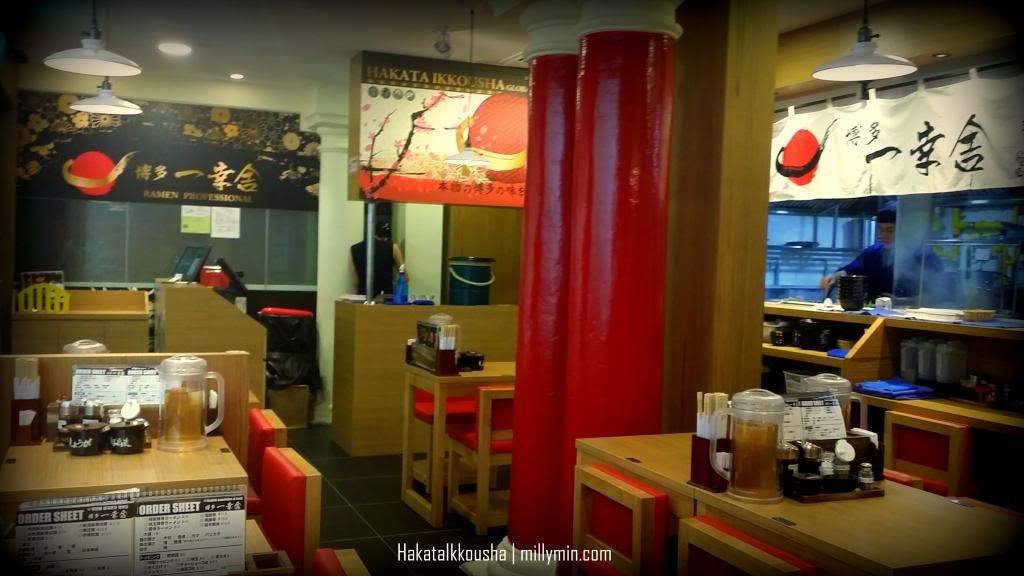 This would be one of my favourite as Hakata Ikkousha is serving one of the best broths for ramen. The Tonkotsu broth is rich and the broth had gone through 12 hours of boiling as the secret lies in the change of pork bone during the boiling. The soup is made individually in the store and made by the Master Chef who is trained by Yoshimura San. Therefore, the method and guidance provided to Master Chef are all the same which taught in Fukuoka.
Black Tonkotsu ($13.50) is one of the 6 flavours offered by Hakata Ikkousha. This method of slow-cooking draws rich, skin-smoothing collagen into the delicious broth.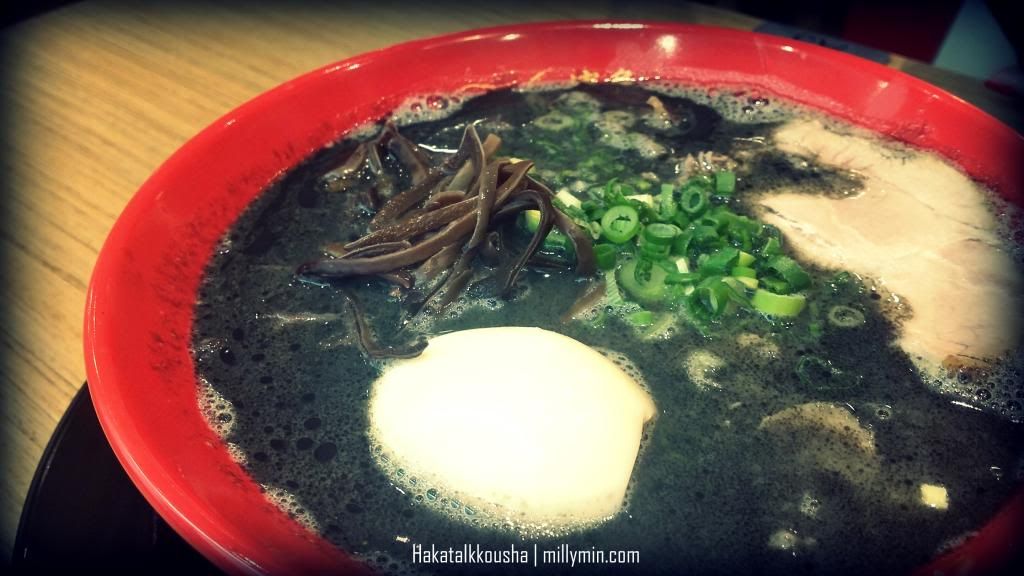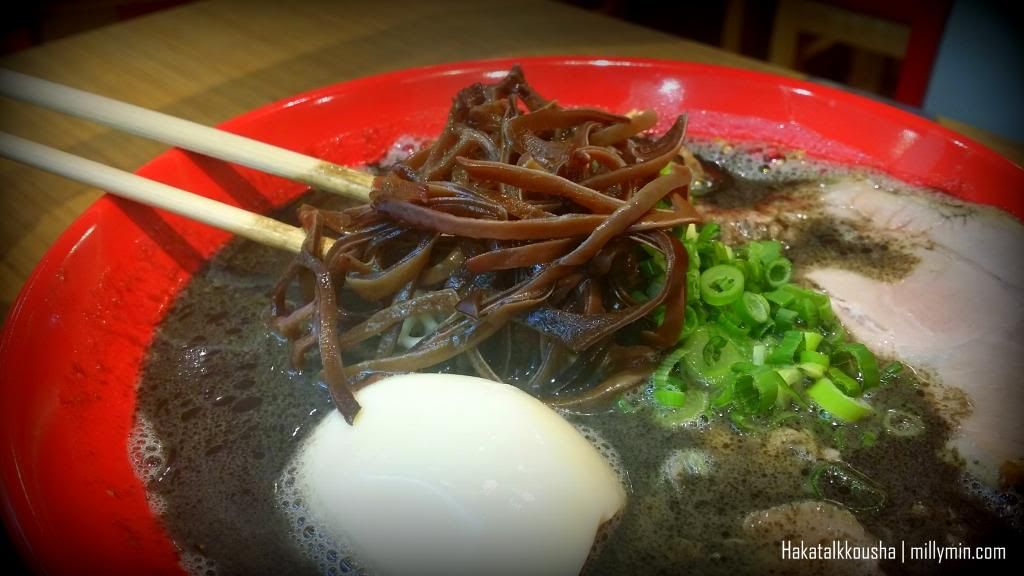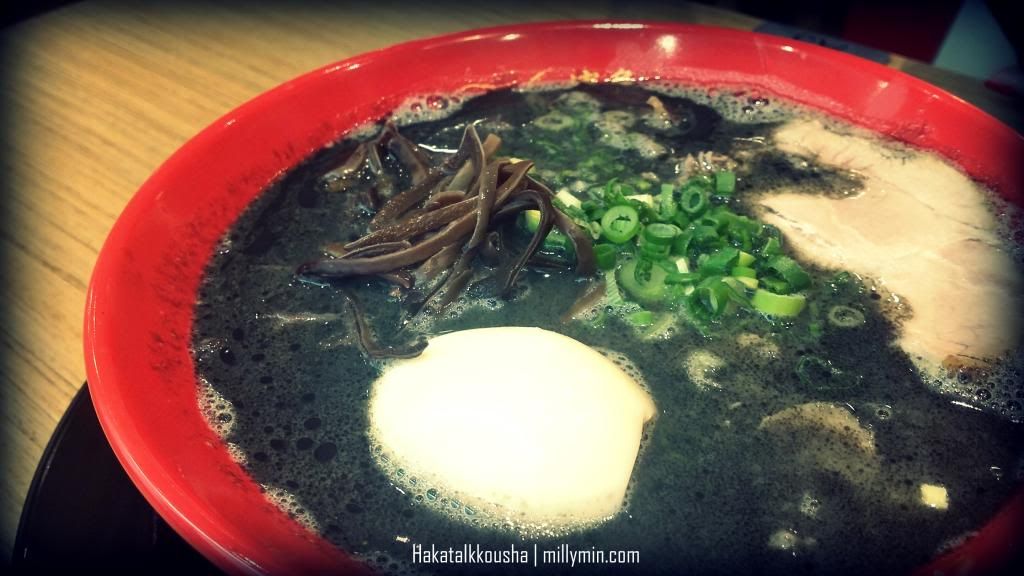 Special Topping Tonkotsu (three pieces of seaweed and four pork slices)
• Ajitama Tonkotsu
• Black Tonkotsu
• Spicy Tonkotsu
• Shio Tonkotsu
• Miso Tonkotsu (Tanjong Pagar outlet only)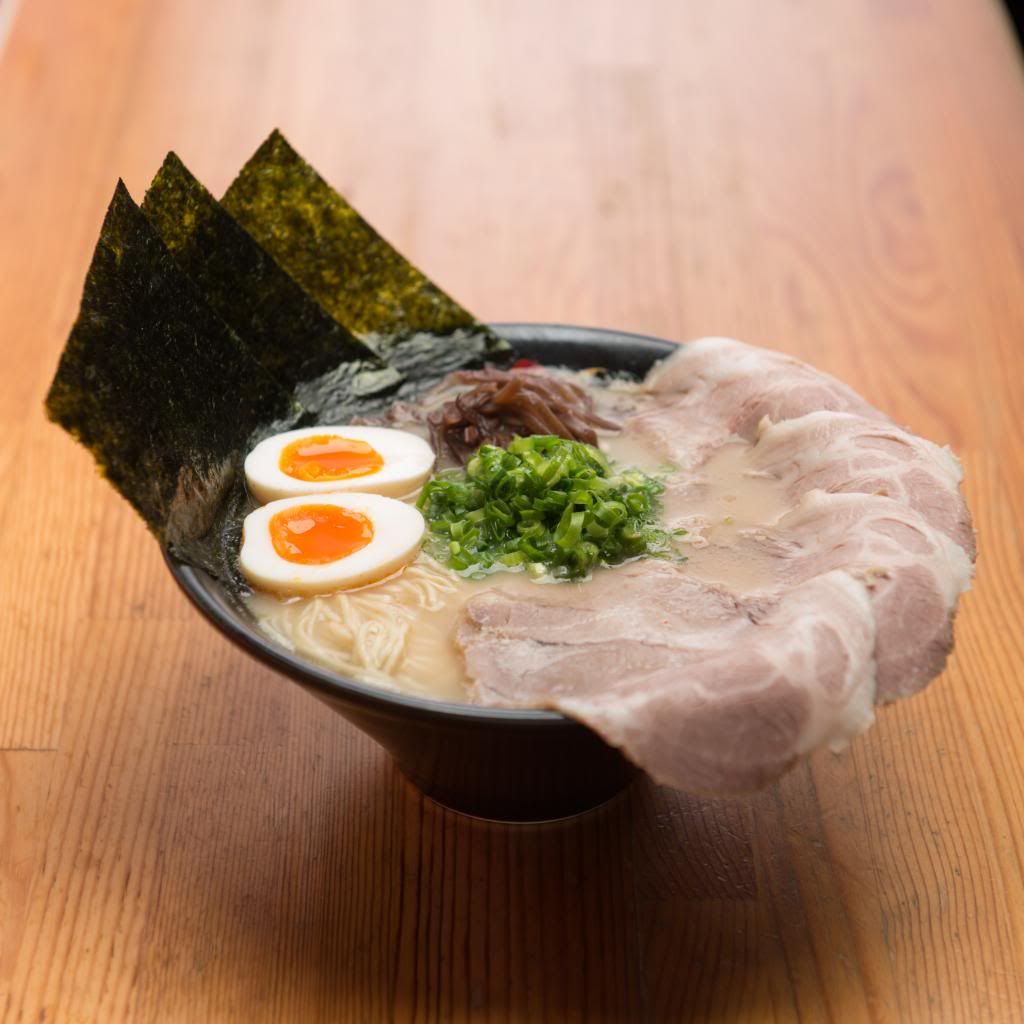 Another highlight at Hakata Ikkousha would be the flavoured egg ($2.00). A must try item when you pay a visit.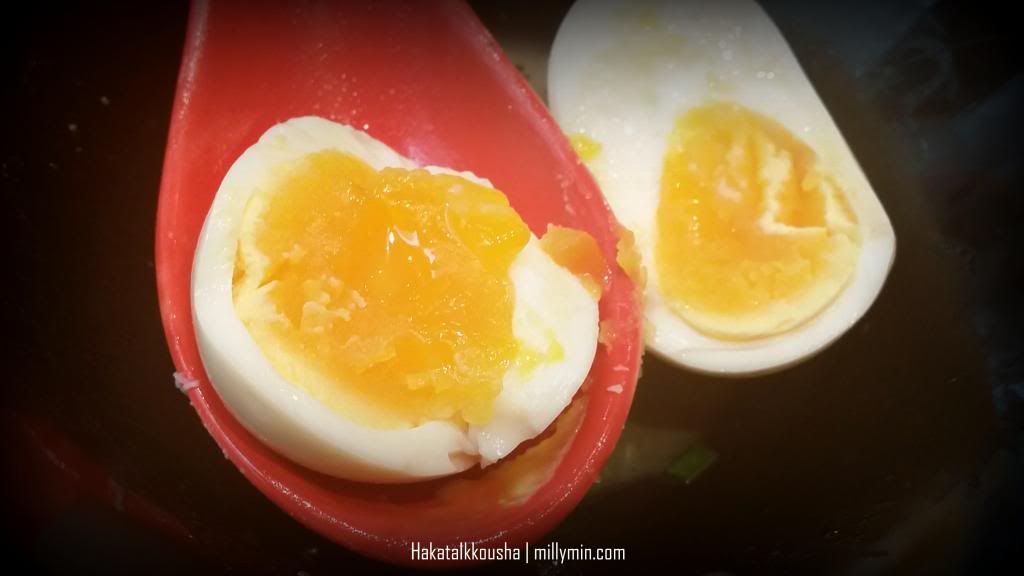 Tonkotsu ($12.00)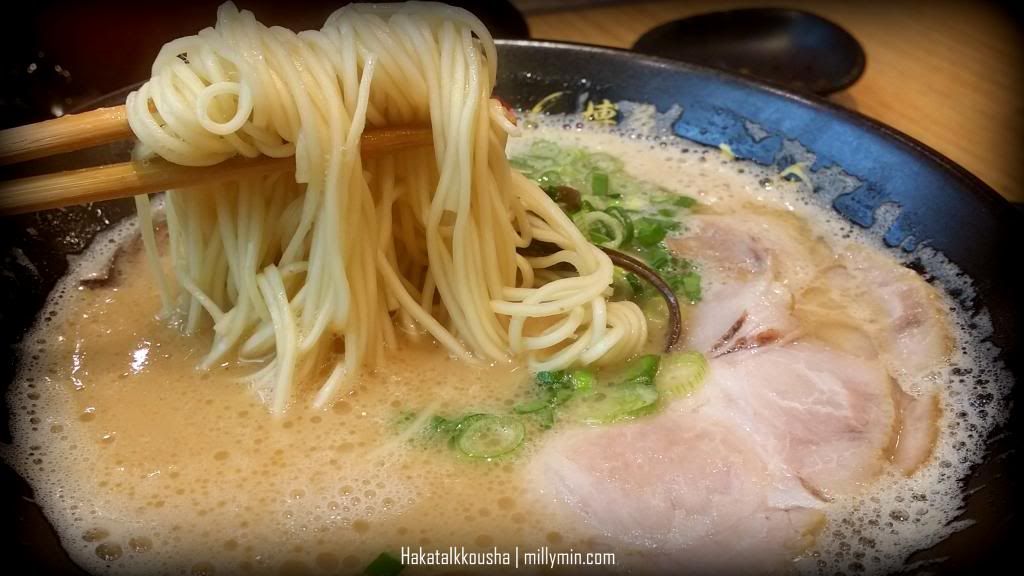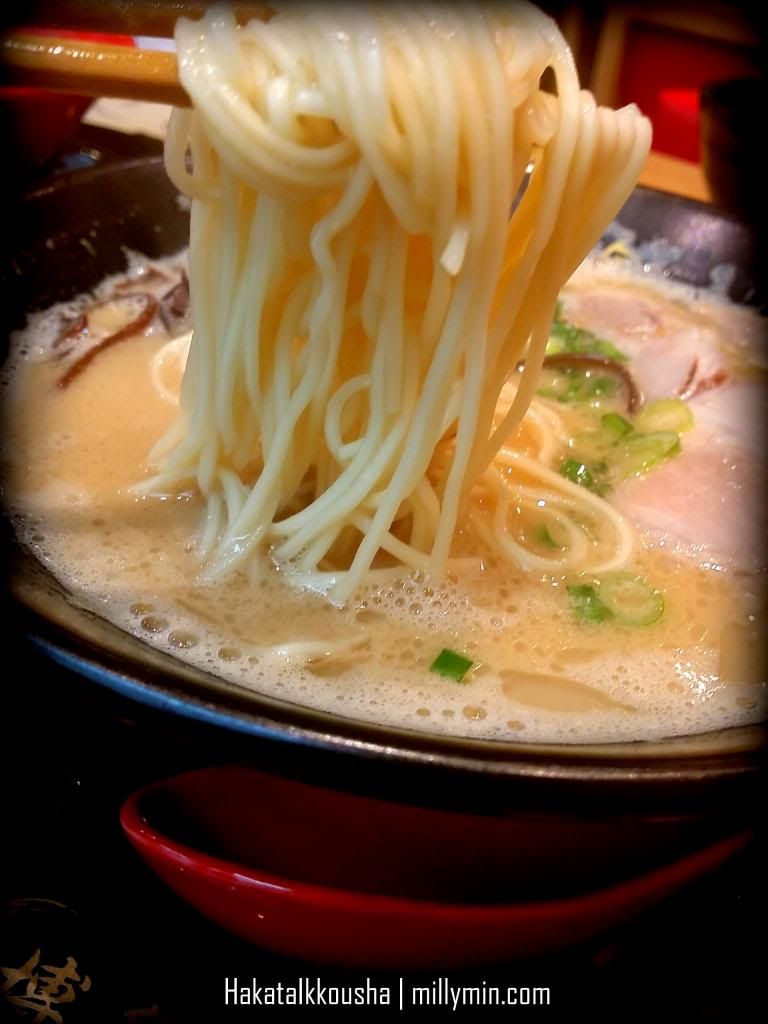 Another mouth watering side dish.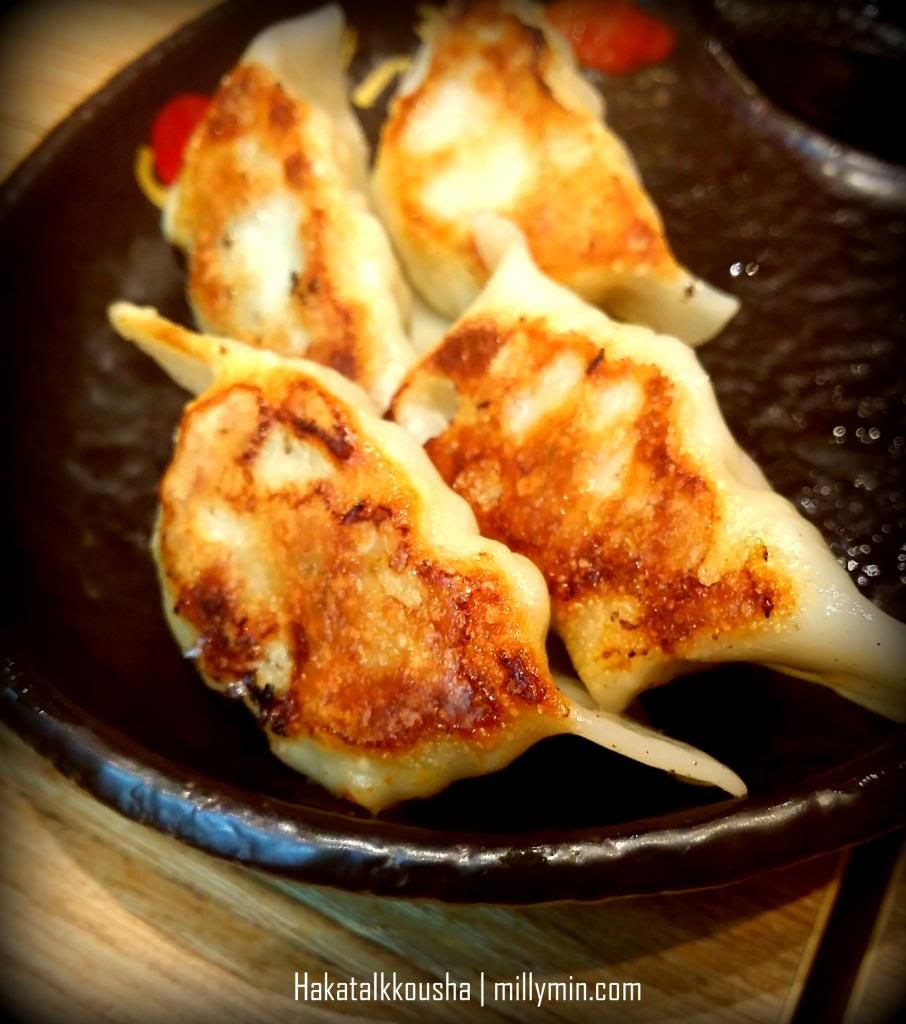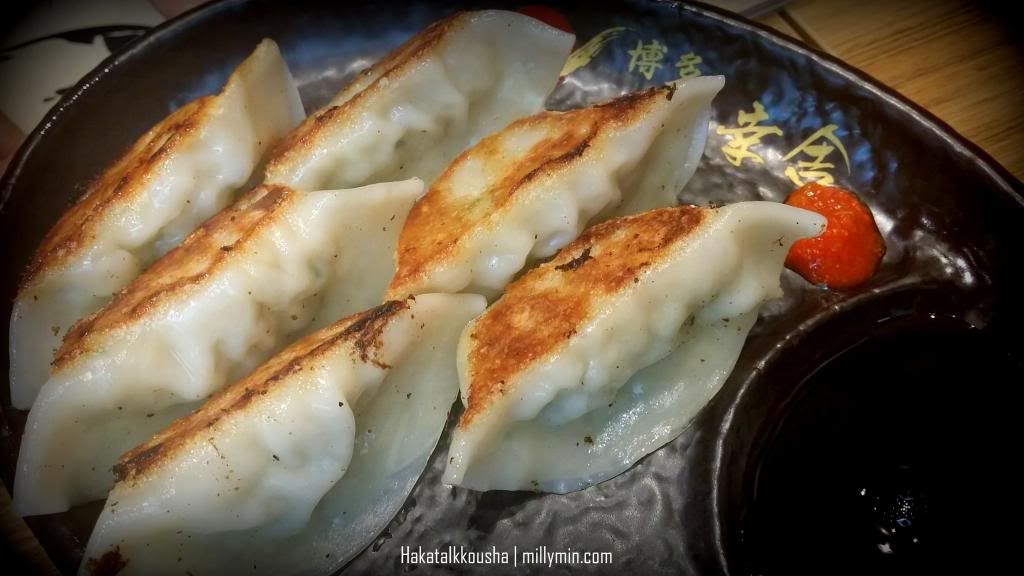 Bits and pieces of the broth boiling process.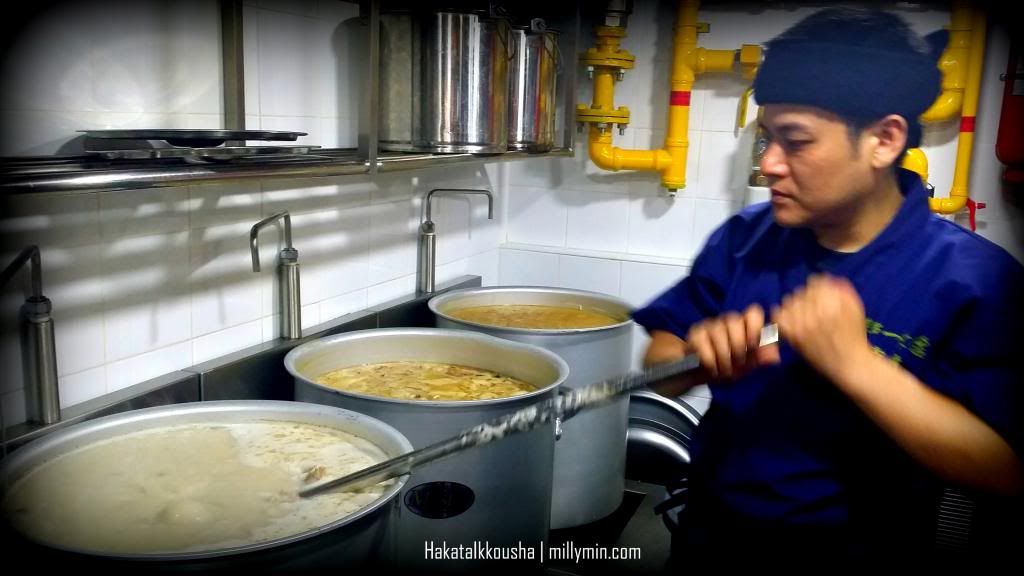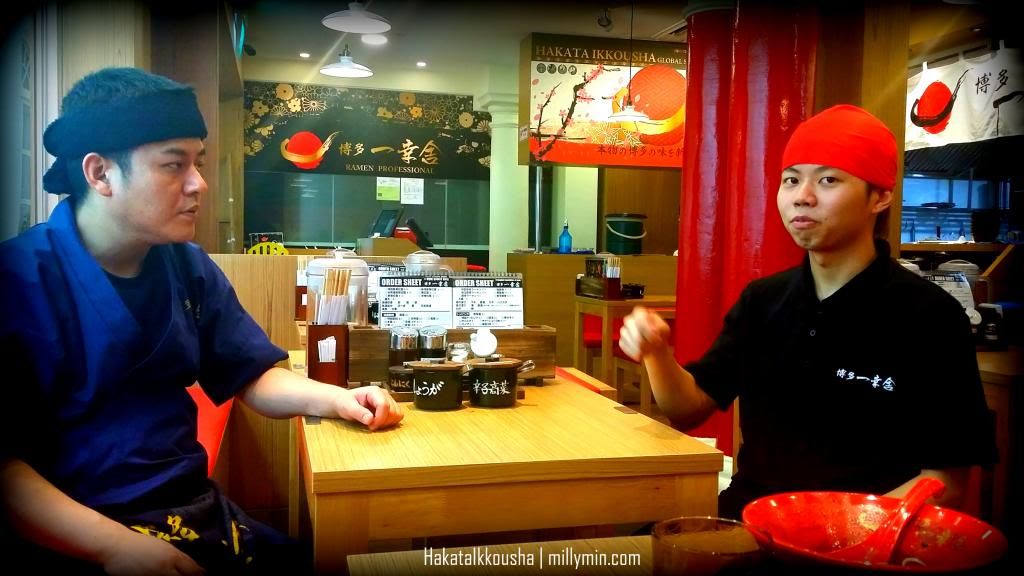 Highly recommending Hakata Ikkousha if you are craving for authentic ramen 😉

30 Victoria Street, #01-07, CHIJMES
Opening hours: Mondays-Saturdays 11.30am-10pm; last order at 9.45pm
Sundays: 11.30am-9pm; last order at 8.45pm
Hakata Ikkousha Global Standard at Tanjong Pagar
Blk 7, Tanjong Pagar Plaza #01-104
Tel: 6538-1880
Opening hours: Mondays- Saturdays 11.30am-10pm; last order at 9.45pm
Sundays: 11.30am-9pm; last order at 8.45pm
Ikkousha at Ramen Champion T3
65 Airport Boulevard, #B2-58, Terminal 3
Singapore Changi Airport
Tel: 6214-2958
Opening hours: 10.30am-11.00pm