Arthur's Day is back again. Its being celebrated yearly but what make this year different would be those people who rock the stage and guess who this time?! Five For Fighting, All American Rejects and The Wanted will be on stage with 5 hours of pure 'live' music at Sepang Circuit on September 27, 2013!
Hence, while waiting for the party to kick, Guinness started a bit of warm up by welcoming the launch in Penang. Soho Free House hosted the welcome party, and of course I had my awesome partner in crimes along!
The partner in crime getting the feel to pour himself his own pint! Well, not everyone gets to do it unless you are a bartender 😛  We had Gerard from GAB Professional Solutions showing the ropes on pouring a pint of Guinness.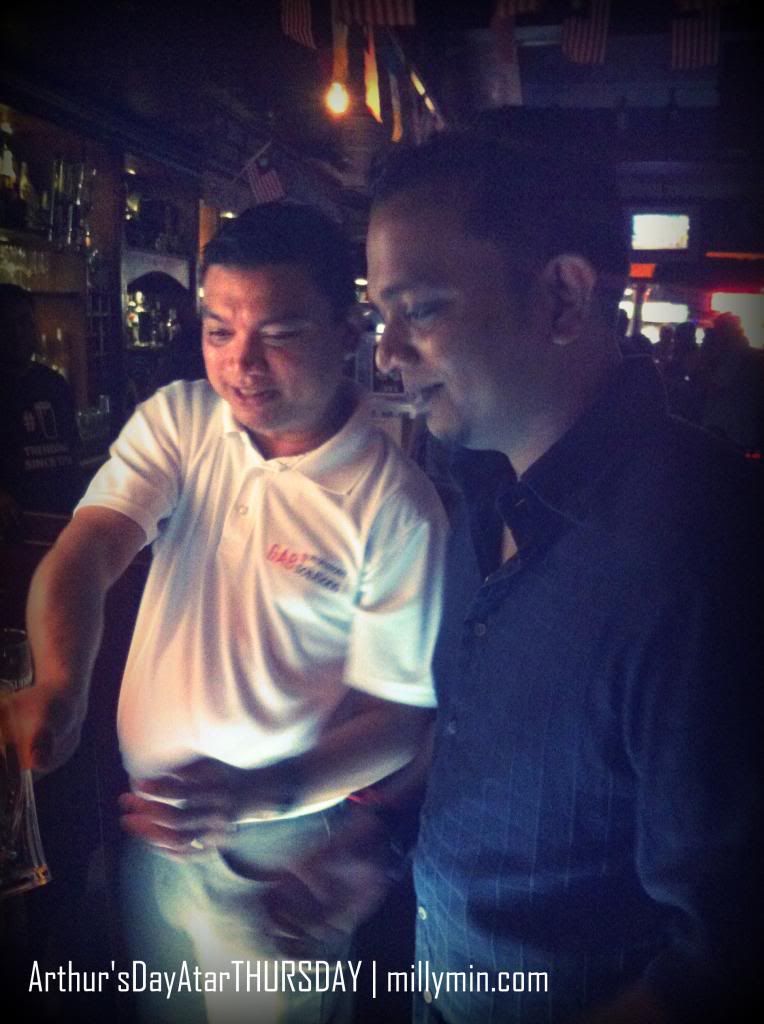 … and there you go with the not-entirely-certified-bartender.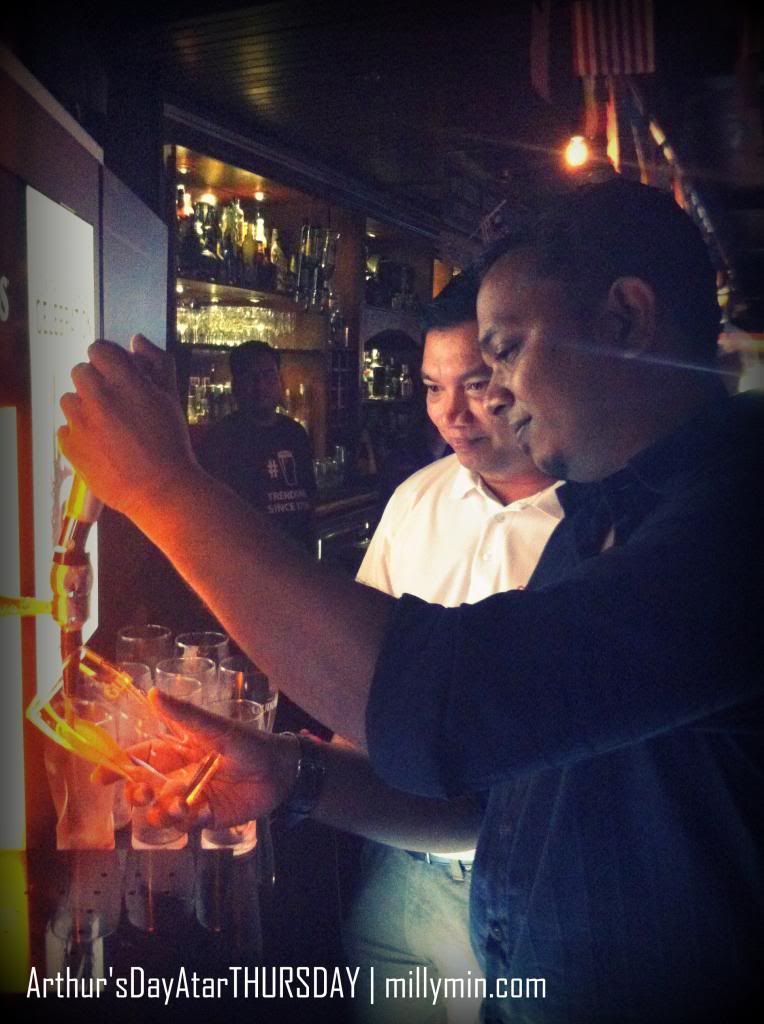 There are steps that you need to follow to serve your perfect pint of Guinness Draught. Follow the steps below: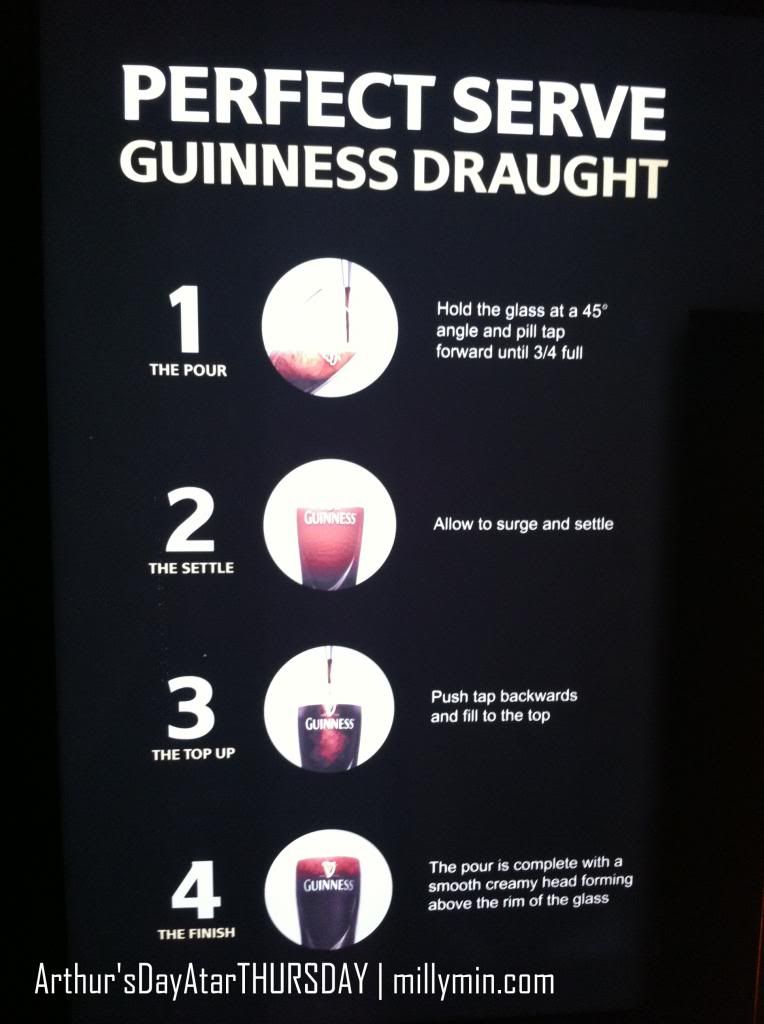 … and this would be Step 2: Allow to surge and settle.
Awhh! The happy boy with his pint!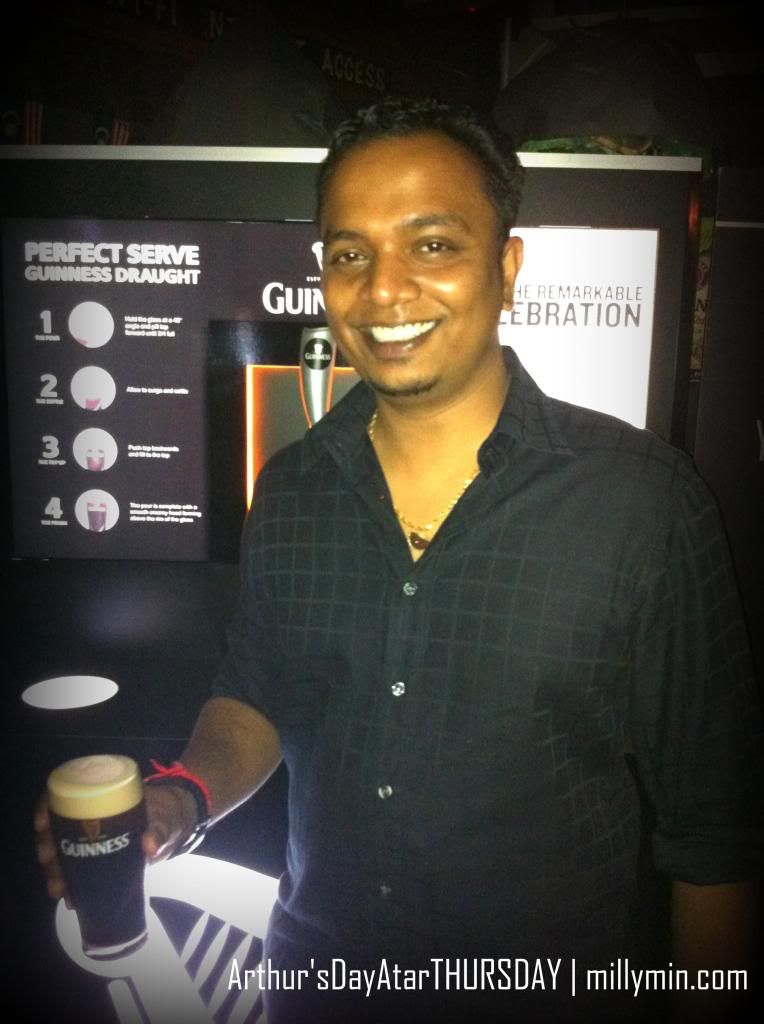 Now, the smooth creamy head foaming can be served.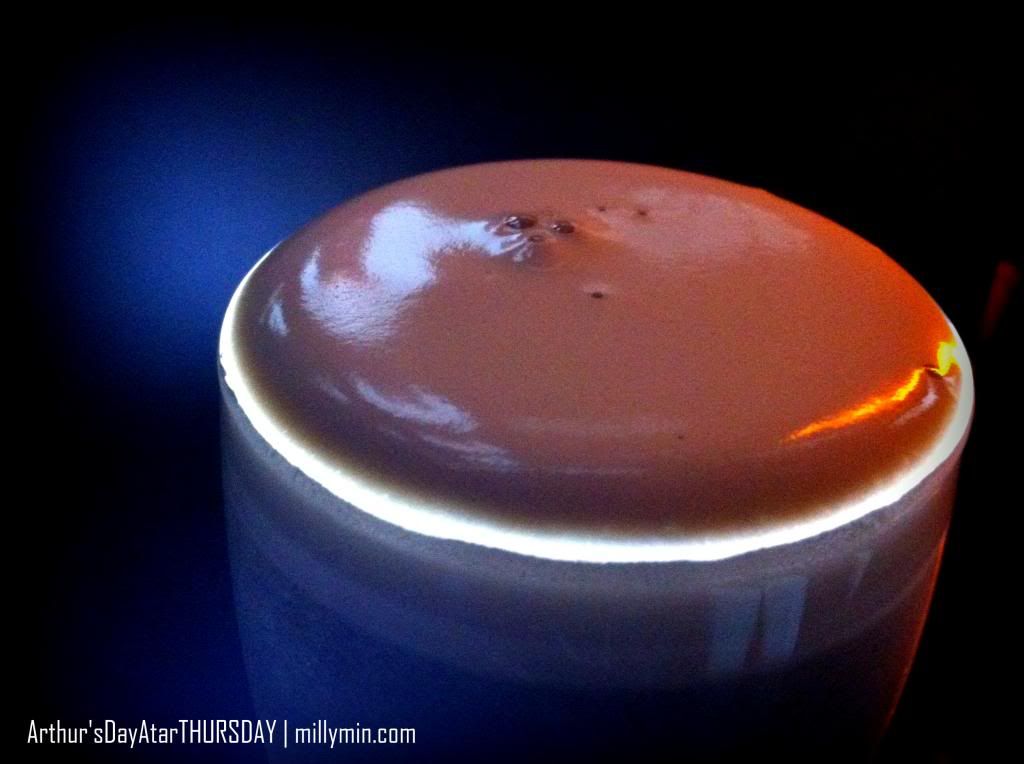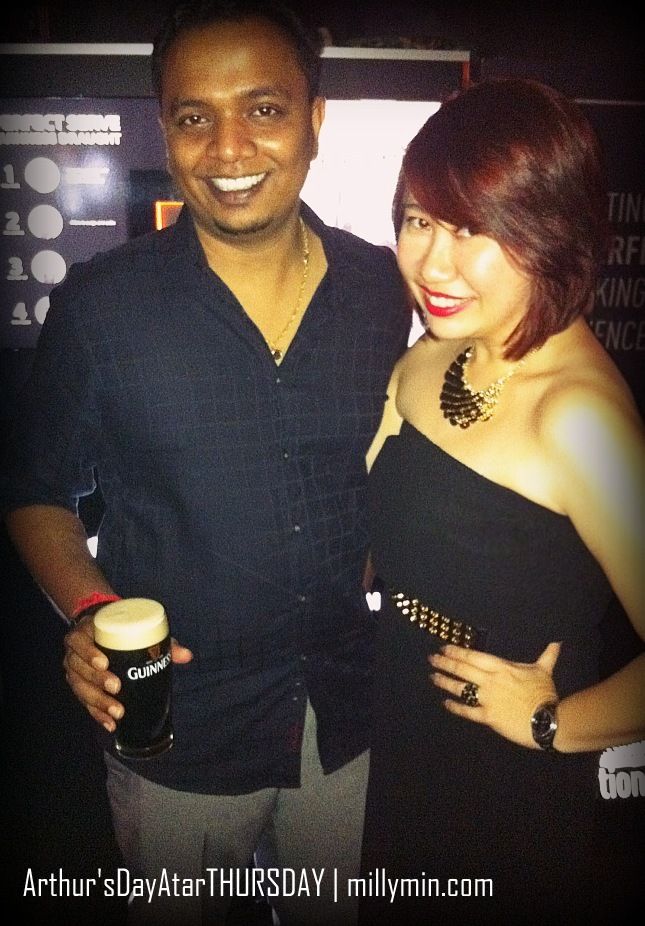 Raise your glasses peeps!
Oh, ya. So its now my turn to get this right after Vasi 🙂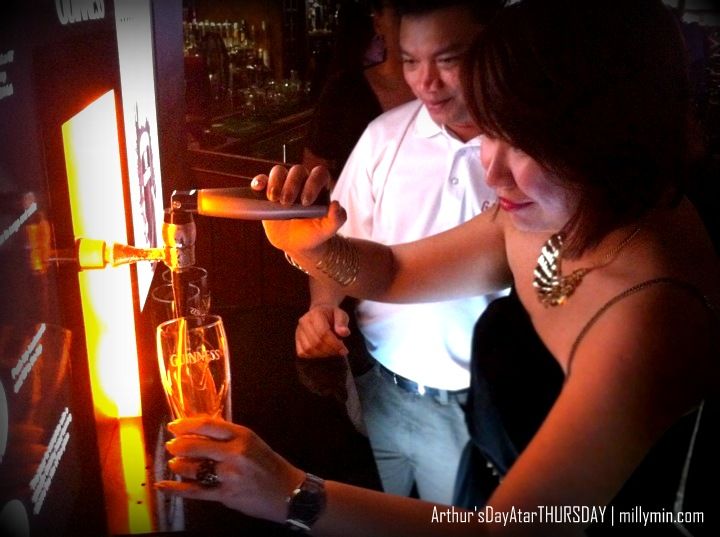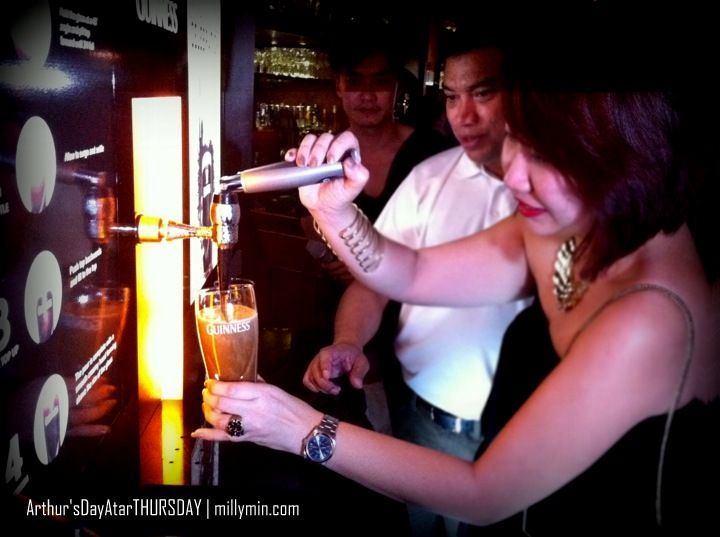 When I turned around, I think I have the world's eyes on me, getting ready with their cameras! Oh-so-shy! The humble can only smile.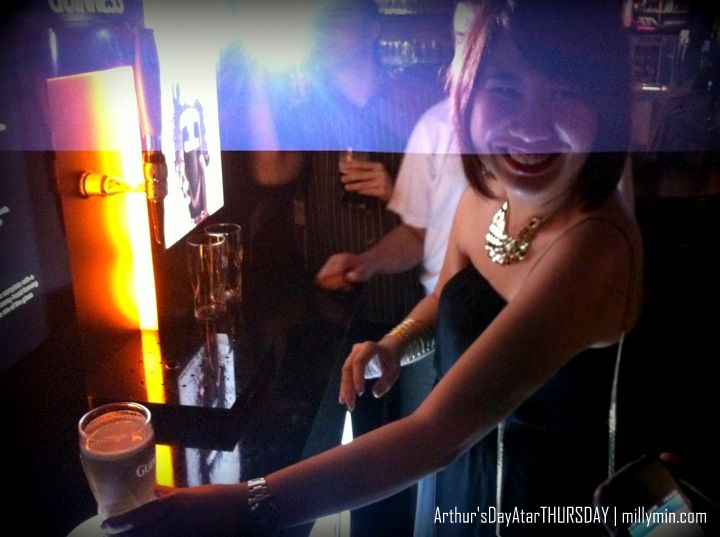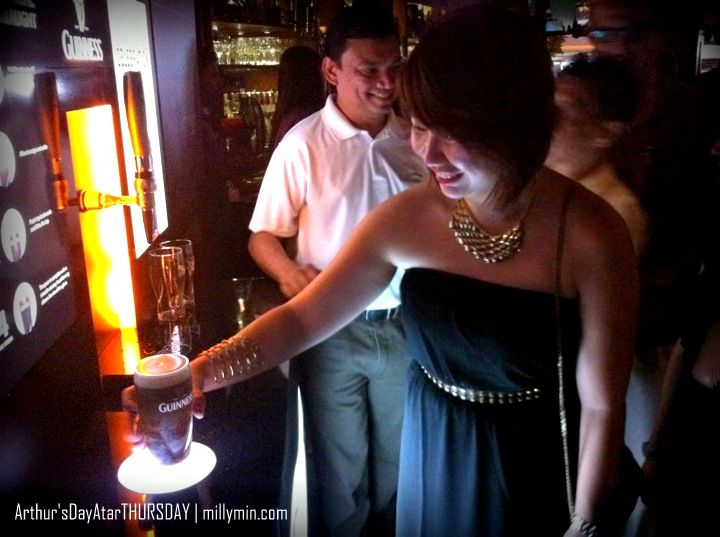 Another toast, To Arthur!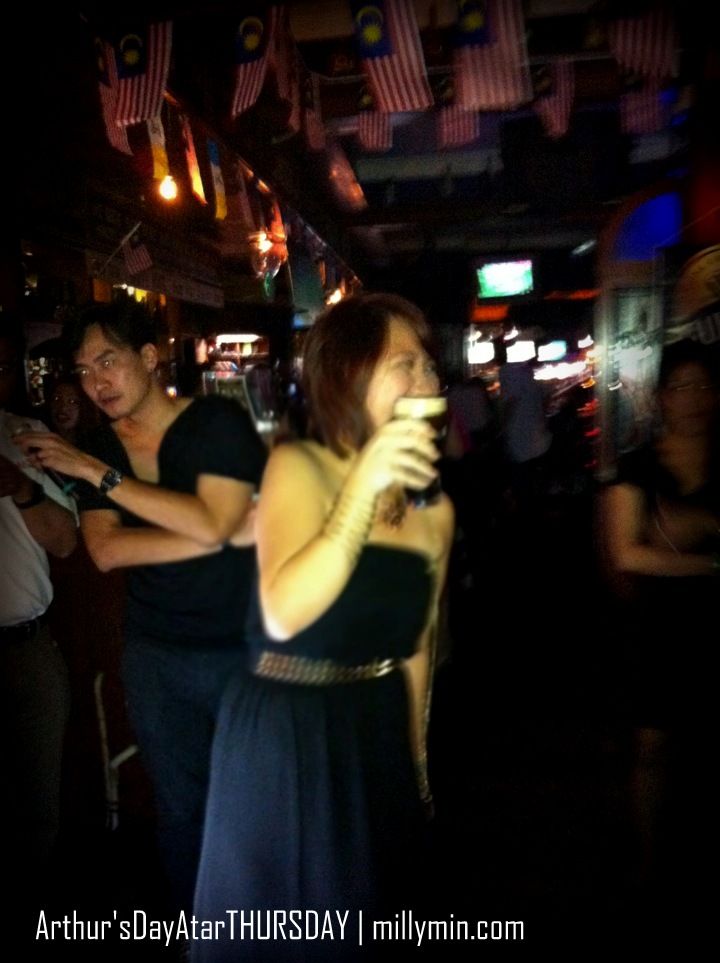 #OOTD : I stick to the theme, black, gold and chic! 😀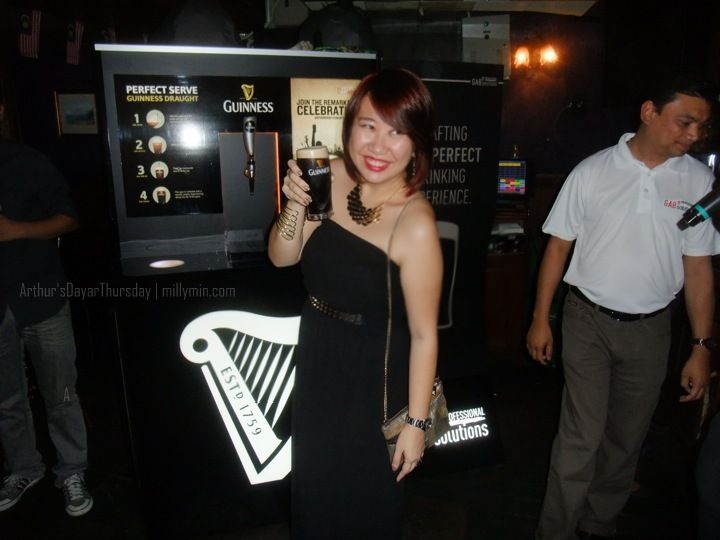 … and that's the same old Chris & Vasi.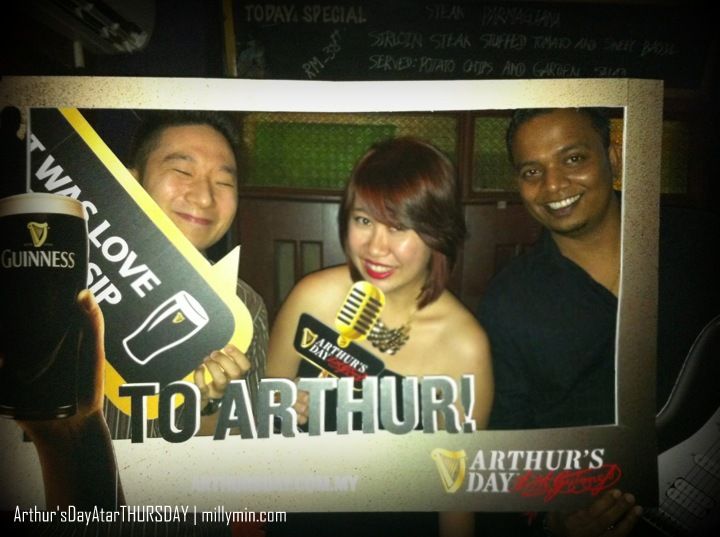 19th September
Giza Backyard, Sri Hartamas
Malones, Sooka Sentral
21st September
History Bistroz, Ipoh
Phat Barrels, Kuantan
26th September
The Beer Factory, Sunway
Sid's Pub, Bangsar South
Fret not, you can log on to www.facebook.com/guinnessmalaysia for more updates!
Stay tuned to Hitz and Mix fm!
You can also tune in daily to Hitz.fm at 92.9 fm and Mix fm at 94.5 fm to participate in their on-air contest for a chance to get your hands on some exclusive complimentary tickets to Arthur's Day 2013! Limited tickets to be won so do stay tuned!
Your ticket to Arthur's Day with E! and Diva Universal
Also, our official TV partners, E! and Diva Universal are featuring an online contest for fans to win their Arthur's Day tickets for a limited time only. Log on to www.facebook.com/eonlineas and stand a chance to win and join in the remarkable celebration 'To Arthur'!