A visit to the Peugeot Blue Box Butterworth 3S Centre and it is operated by CS Euro Auto Sdn Bhd, strategically located at the main road of Jalan Bagan Jermal. Its easily spotted cuz its all blue with a huge lion 😛 It is so far the largest outlet outside Klang Valley!
… and this time, allow me to present to you what the Blue Box has for us. Its my first time here and it turns out to a fun "playground" for me 😛 First of all, many people got PEUGEOT pronounced wrongly. Let's get back to some English lesson here. PEUGEOT is prounounced as pur-zhoh! Definitely not "piu-jeot" or anything else 🙂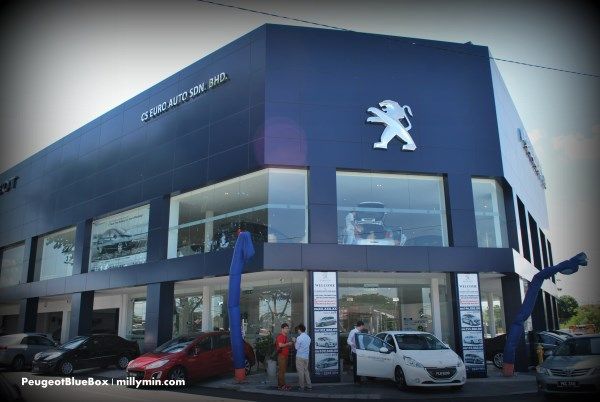 While roaming freely with no escorts, here at the Peugeot Blue Box, I found an Entertainment Room!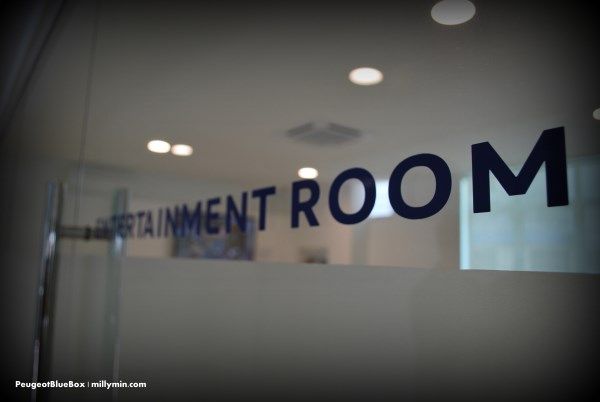 Super wowza! There's a huge telly with Astro, super comfy sofa and free Wifi for the Peugeot owners to enjoy while waiting especially when they send their rides for servicing.
On top of that, there is Peugeot Professionnel, which is all equipped with a round table and comfy chairs to allow meetings or private discussions to be carried out in a comfy environment. Spacious and homey!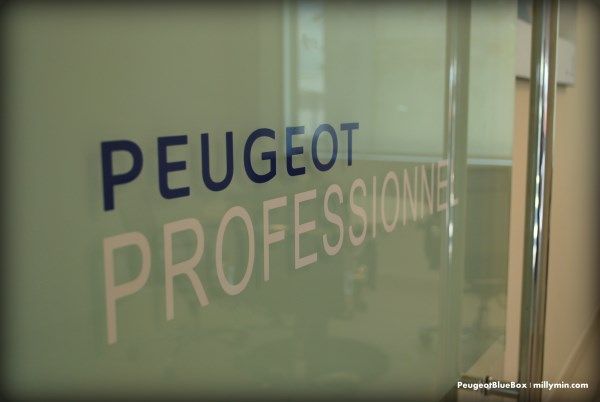 Its just so cool! This is beyond my expectation as it doesn't cross my mind that there will be such privileges for Peugeot owners!
Cafe Corner interest me much. Now, you can also enjoy the complimentary coffee or any other beverages of your choice available while waiting for your car!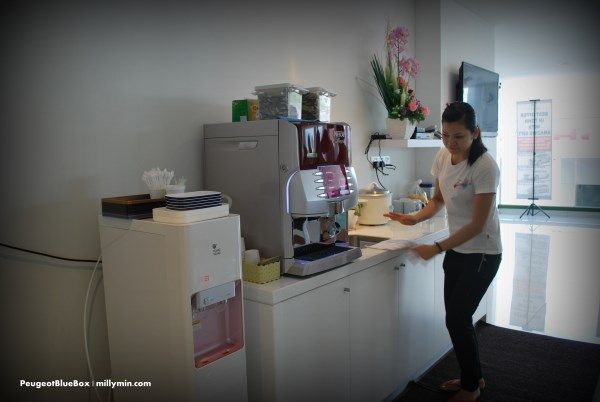 The view from the top!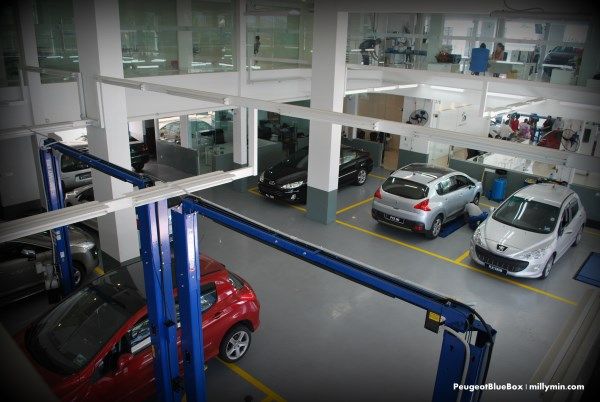 Being the first largest Peugeot Blue Box 3S Centre out of Klang, this 28,000 sq ft facility has six service bays which is able to cater to a capacity of 25 cars per day.
A little background on Peugeot. Emile Peugeot uses the lion as their trademark
On the other hand, Peugeot Lounge is launch at Subang Skypark Terminal is the first ever airport lounge exclusively for Peugeot's esteemed customers which at the same time offers:
Delectable treats and beverages
Wifi & Internet services
Astro TV entertainment
Flight information display
Newspaper, magazines and other reading materials
VIP Room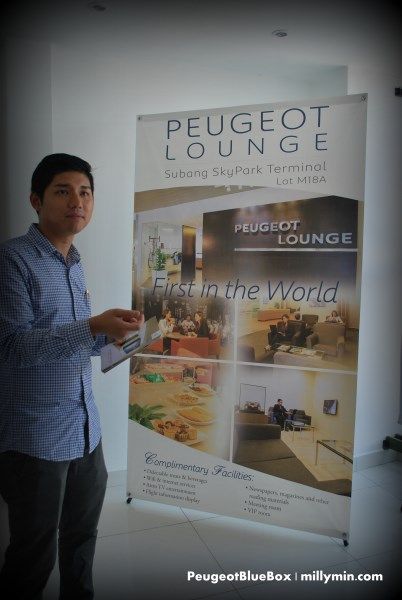 Admission Criteria to the Peugeot Lounge at the Subang Skypark Terminal: 
MUST be a current Peugeot Owner

MUST possess valid boarding pass for outbound flight on day of use
PRESENT Privilege Card OR Peugeot car keys
 The guests of the Patrons are required to fulfil all of the following request: 
MUST be accompanied by Patron

MUST possessed valid boarding pass for the outbound fligh on day of use
Guest entrance fee (where applicable) as below: 
Complimentary for first Guest
RM50.00 for the 2nd Guest
RM40.00 for the 3rd Guest onwards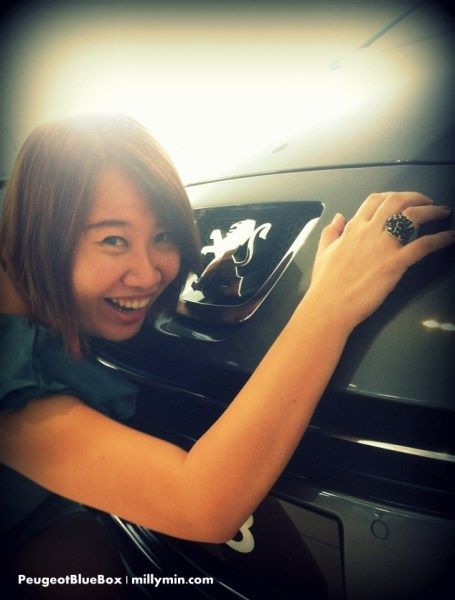 In the Boutique Lounge is where the Peugeot merchandises are sold.
The Peugeot merchandise includes the t-shirts which varies from material to design! Aside from that, they also have Peugeot notebooks, Peugeot lanyards, Peugeot key-chain and many others.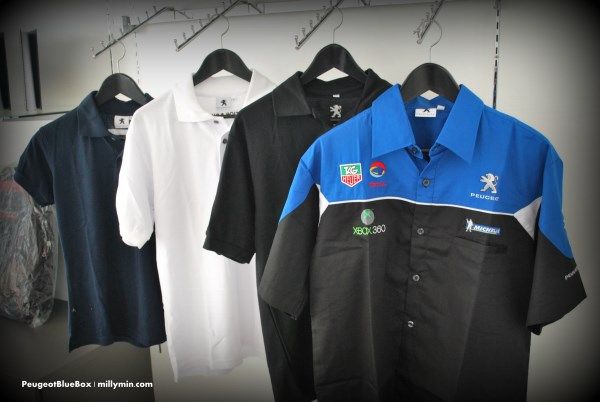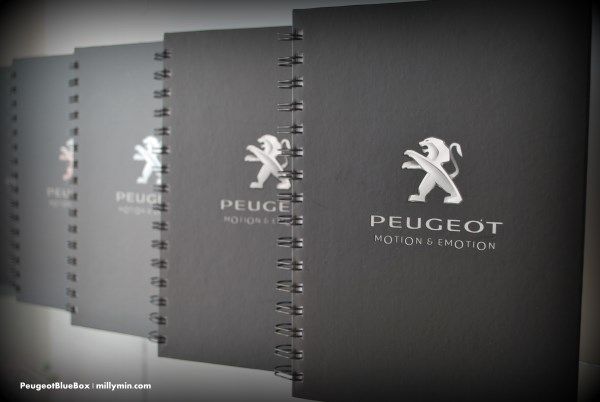 Spare Parts are available at Peugeot Blue Box. This has create convenience for the Puegeot owners that they do not need to wait for the parts to be ship or send to Peugeot in order to fix your car. Hence, many things can be fixed on the spot!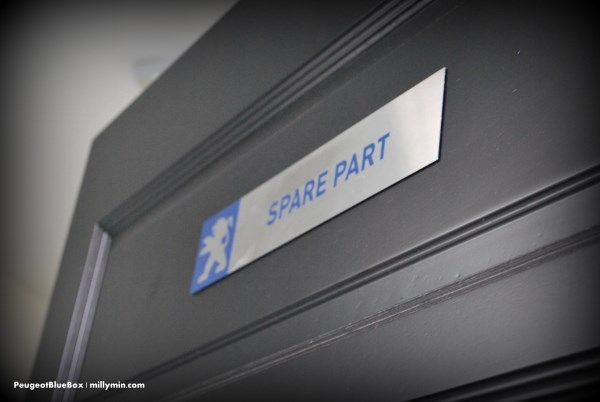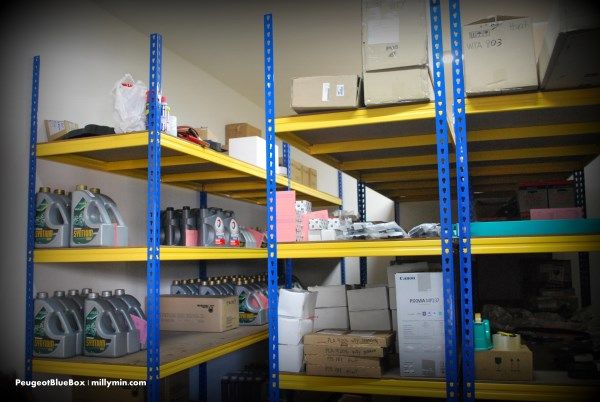 Awhh! It's so nice that Peugeot has awesome people on their Peugeot 508!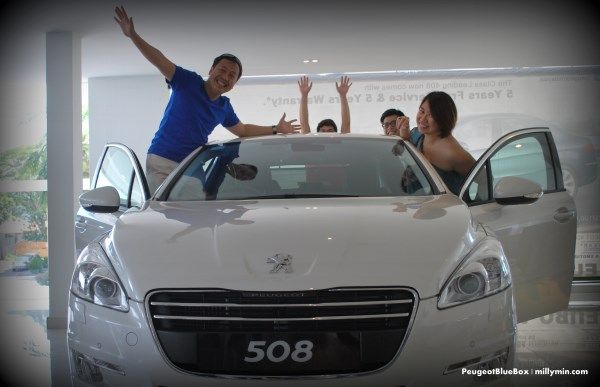 CS Euro Auto, 7290-7294, Jalan Bagan Jermal, Taman Bayu, 12300 Butterworth.
Website: www.peugeot.com.my