In conjunction with welcoming the month of July, Eastin Hotel, Penang, introduces their Peranakan Cuisine for the upcoming July promotion. Hence, there are variety of specialty offered at Swez Brasserie.
I was just another lucky brat to be one of the first to be invited to feast on the Peranakan Cuisine. Well, as a starter, Pie Tee Cup with Zu Hu Char was served. I would say it is flavourful as it consists of dried Shitake mushrooms, cuttlefish, and carrots. The pai tee cup would be crispy if it is serve fresh! Otherwise, it will turn up soggy.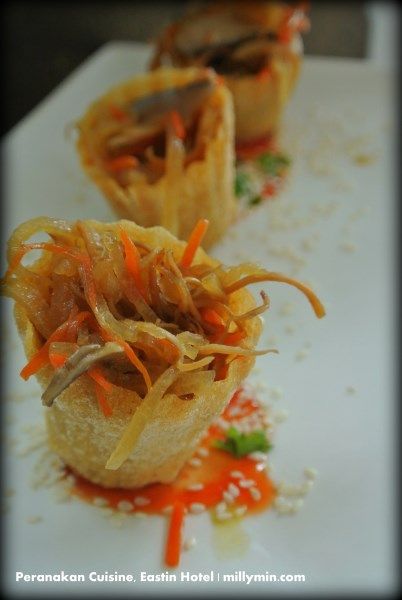 Deep Fried Chicken Lobak served with Deep Fried Bean Curd and homemade sauce.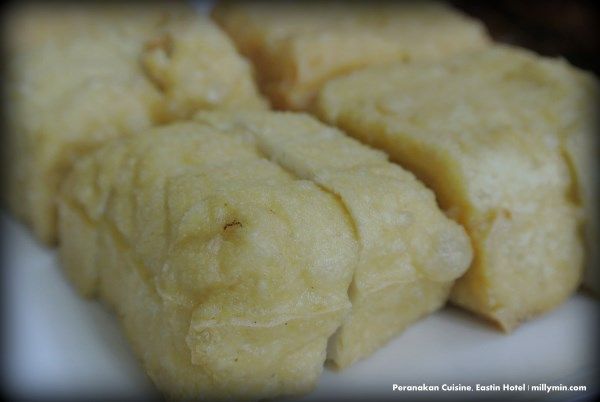 Kiam Chai Ark (Salted Duck Soup)! My all time favourite. It was sourish and a bit of spiciness. It was really appetizing and I really like it!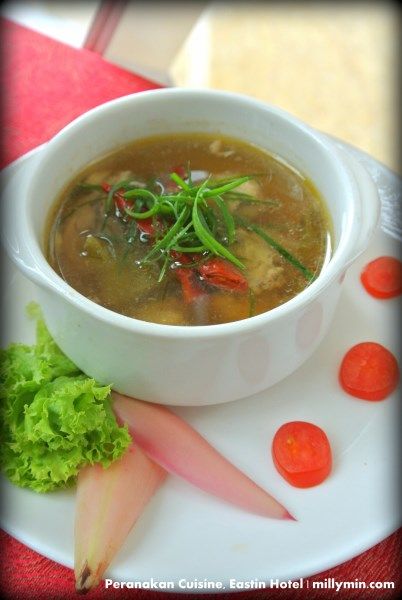 Assam Prawns turned out to be a bit sweeter and sourish at the same time.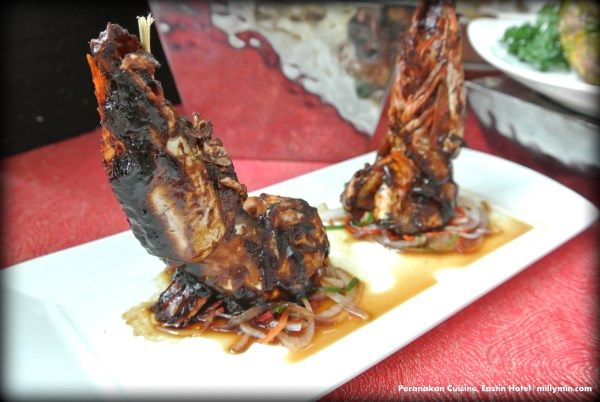 Nasi Ulam, goes very well with the curry!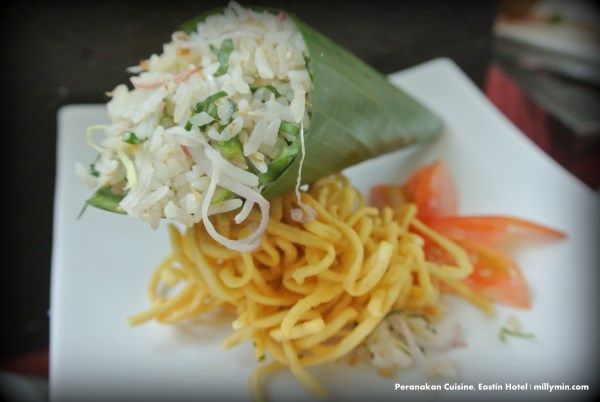 Curry Kapitan Chicken was another great dish too. It was not spicy and I love the original fragrance of the curry leaf.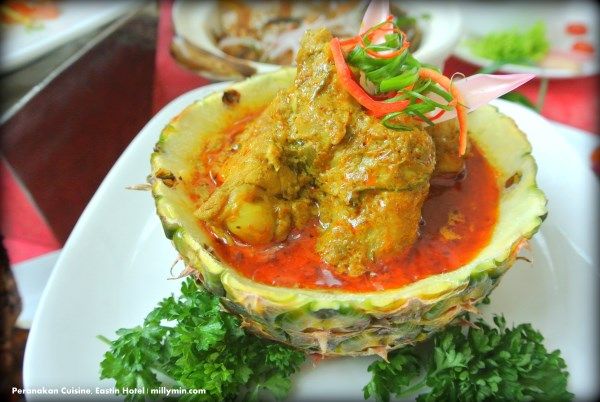 Ikan Gulai Tumis was another sweet dish served. Not much of fragrance of the spices, which I don't favour this dish.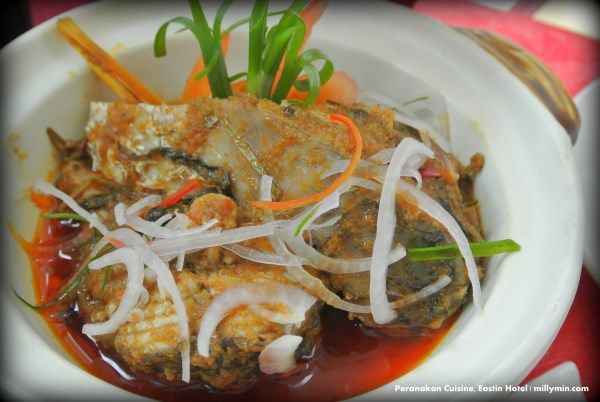 Sambal Pucuk Ubi, another of my favourite dish. Though it is a bit saltish with a mild spiciness, it tastes just great!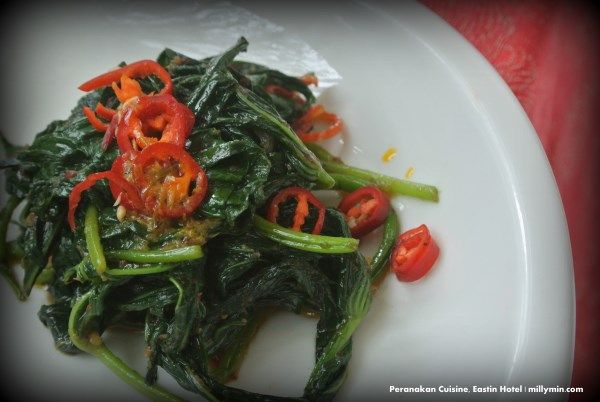 Peranakan cuisine is always famous for its Nyonya Kuih. Here, we were served with assorted Nyonya Kuih and the best thing about it is that it isn't that sweet to my surprise which I would say this would be very much preferred!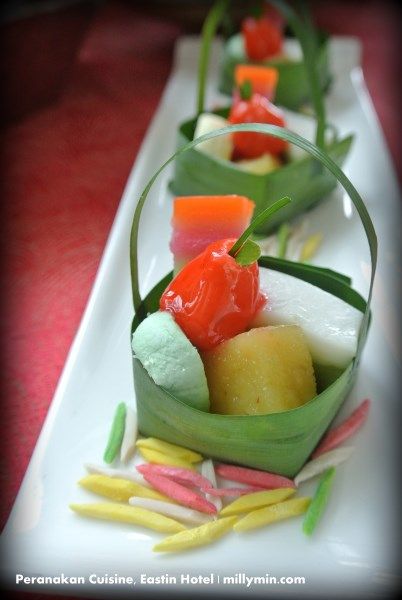 Black Glutinous Rice Porridge which is locally known as Bee Koh Moi tasted very sweet. I didn't really get to taste much of the natural blend as the sweetness overwhelmed the taste.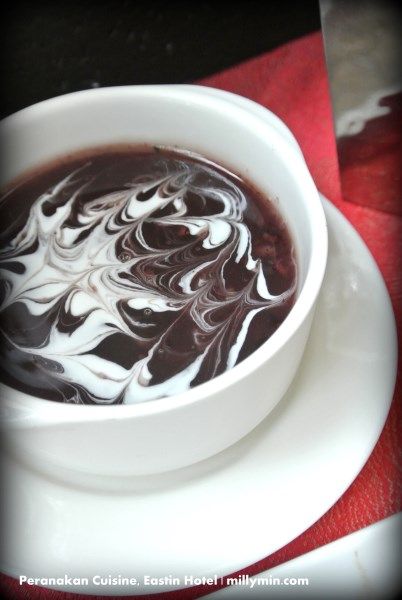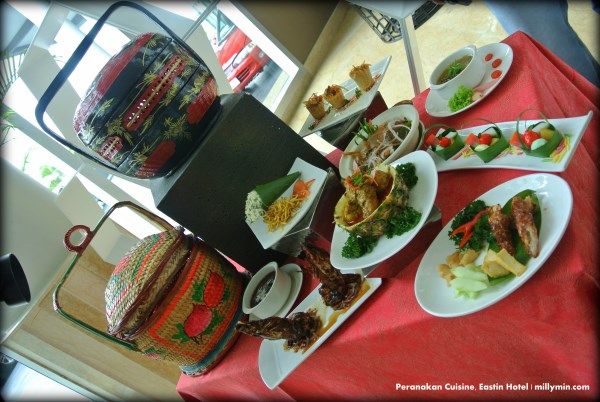 Chef Ong (Junior Sous Chef of Eastin Hotel Penang) and Chef Oon (Chef De Partie of Eastin Hotel Penang), they are the ones who prepared the Peranakan dishes in the kitchen 🙂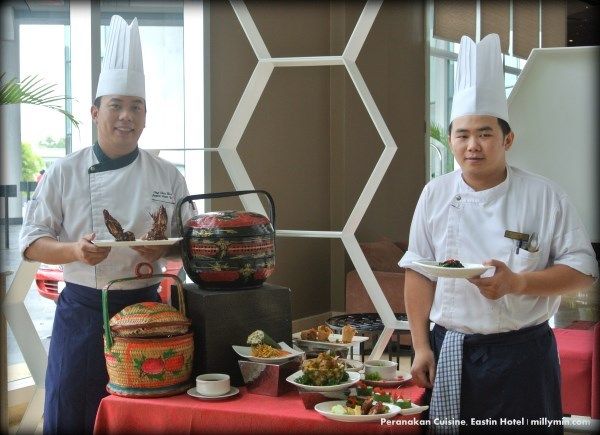 Prices for the buffets are as follow:
Lunch: Monday – Friday
12:00pm – 2:30pm
Rm 48++ (adult) Rm 24++ (child)
Hi-Tea: Saturday and Sunday
12:00pm – 3:00pm
Rm 55++ (adult) Rm 28++ (child)
Hi-Tea: Festive Occasions
12:00pm – 3:00pm
Rm 68++ (adult) Rm 34++ (child)
Semi Buffet Dinner: Sunday – Thursday
6:30pm – 10:00pm
From Rm48++ per person
Ramadhan Buffet Dinner: Daily (10th of July – 7th of August 2013)
7:00pm – 10:00pm
Rm 85++ (adult) Rm 43++ (child)
July Credit Card Promotions:
MAYBANKAD, Standard Chartered Bank, OCBC Bank, CIMB Bank, Citibank and VISA card members, guests can enjoy 15% discount for Peranakan Cuisine Semi Buffet Dinner (Monday to Thursday) and Weekend Buffet Dinner (Friday and Saturday) from 6:30pm to 10:00pm.
For inquiries or reservations, kindly contact Eastin Hotel Penang, Swez Brasserie at +04- 612 1128.