Tried this and love it much! Its one of my all time favourite in 糖伯府 Tang Bo Fu (RM7.80) is the Dragon Fruit Bean Curd, locally known as taufufah. Its a combination of blended icy dragon fruit with dragon fruit cut into cubes and taufufah! It feels so refreshing as its all the natural sweetness from the ingredients! *Double Like*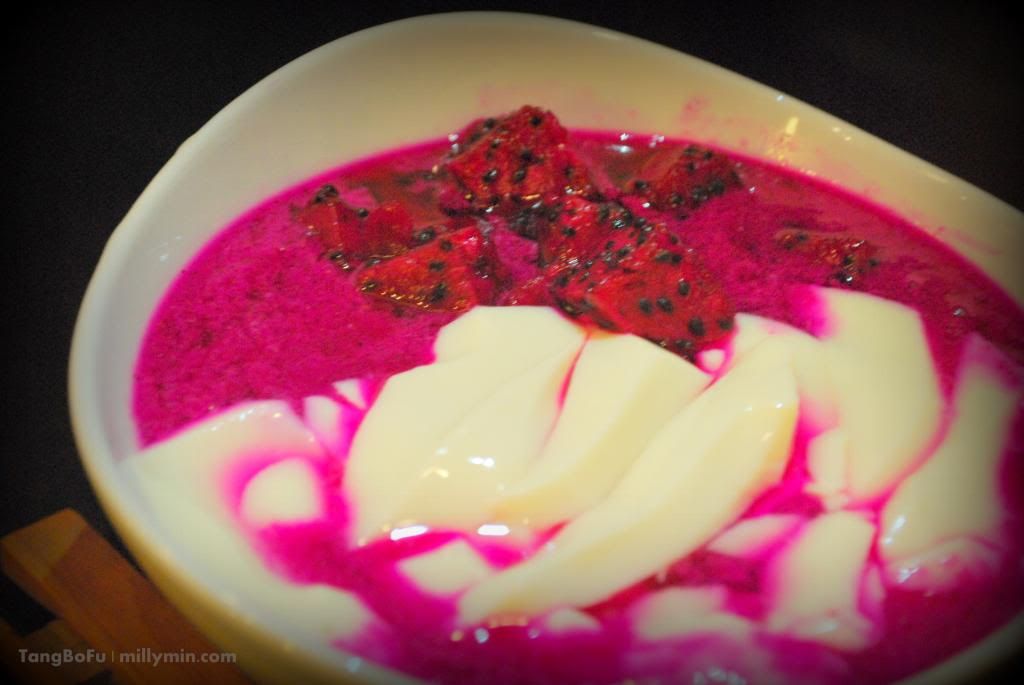 Black Rice Soup Lotus Seed and Glutinous Balls (RM7.80), its Bee Koh Moi served with lotus seed and glutinous  balls stuffed with black sesame. A simple dessert but taste great!
 Mango Black Rice (RM7.80), with an overwhelming taste of the mango. I love it! It is served with cubes of mangoes, of course with some black rice. Such a delightful combination!
Currently, there are 6 outlets in Penang mainland and island, including Bukit Mertajam, Pulau Tikus,Farlim, D'Piazza @ Bayan Baru, Straits Quay, and 1st Avenue.
糖伯府 Tang Bo Fu
Feel free to drop by at http://www.tongparkfu.com!
All Seasons Place, Lebuhraya Thean Teik, Farlim 11500 Penang.
Main Office Contact No: +604-3248564
Email address: snowman_tangbofu@yahoo.com
FB: FB Fan Page
Business Hours: 12:00pm – 12:00am (Opens Daily)