I am a dessert person. Desserts can solely be a meal for me. Really! 😛 There is this newly opened 糖伯府 Tang Bo Fu spotted at All Season Place! If you know not about All Season Place, it is actually a new F&B area in Farlim which consist of many eatery outlets with ample parking lots. I find it to be really convenient as limited parking spaces turn me off all the time which I can bet it applies to most of us 🙂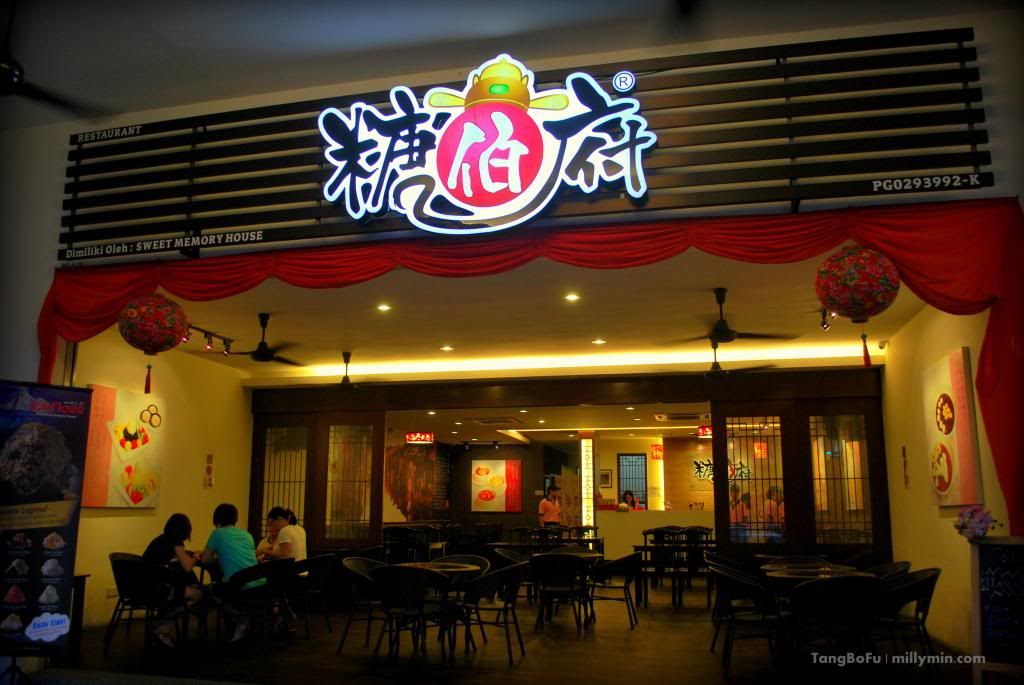 Knowing that 糖伯府 Tang Bo Fu is well known for its Hong Kong style dessert, tonight, I managed to try a few of their signature dishes.
Stewed papaya with white fungus would be one of the items that fall in my favourite list. Not too sweet and it is served warm. Awesome stuff for a cold rainy day!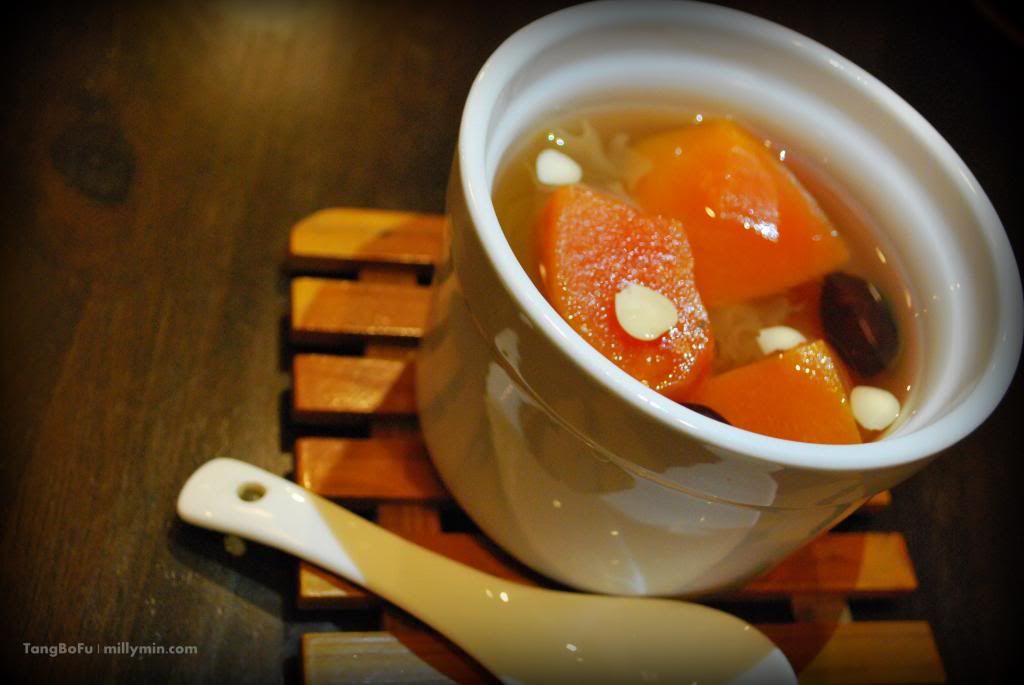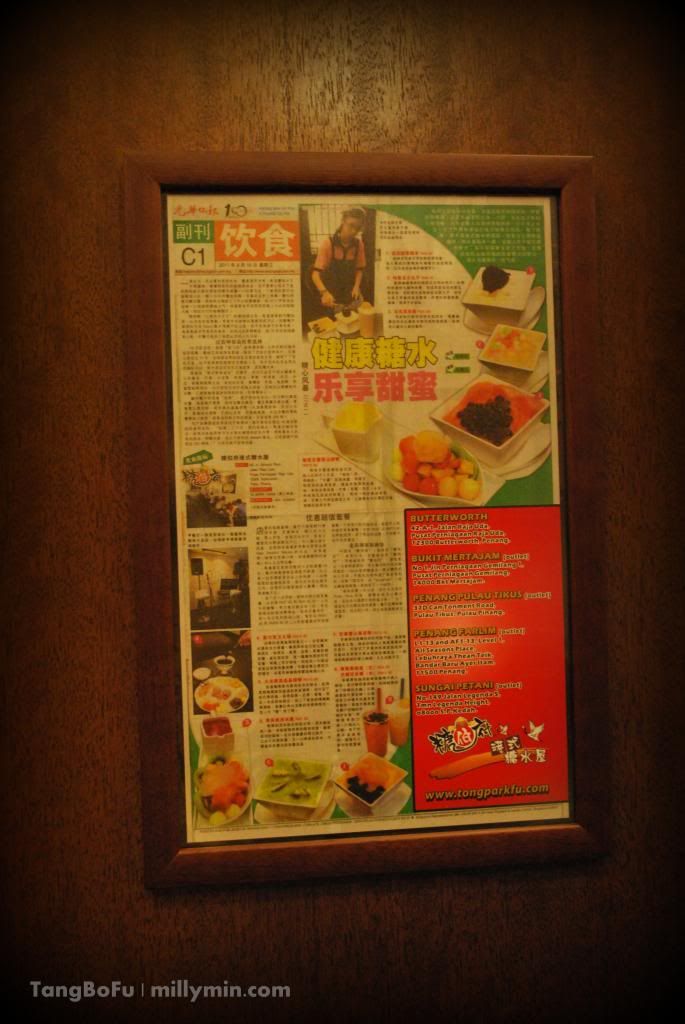 When it comes to puddings, I would go for this one. Well, it is known as a pudding, but its not a usual pudding, not even just pudding. Its Mix Fruit Chinese Herbal Pudding with Ice-Cream. You can have a choice here, you can choose to have Mango Pudding instead of Chinese Herbal Pudding (which locally known as kuai leng kou in Cantonese) and replace the mango flavoured New Zealand ice-cream with vanilla or green tea.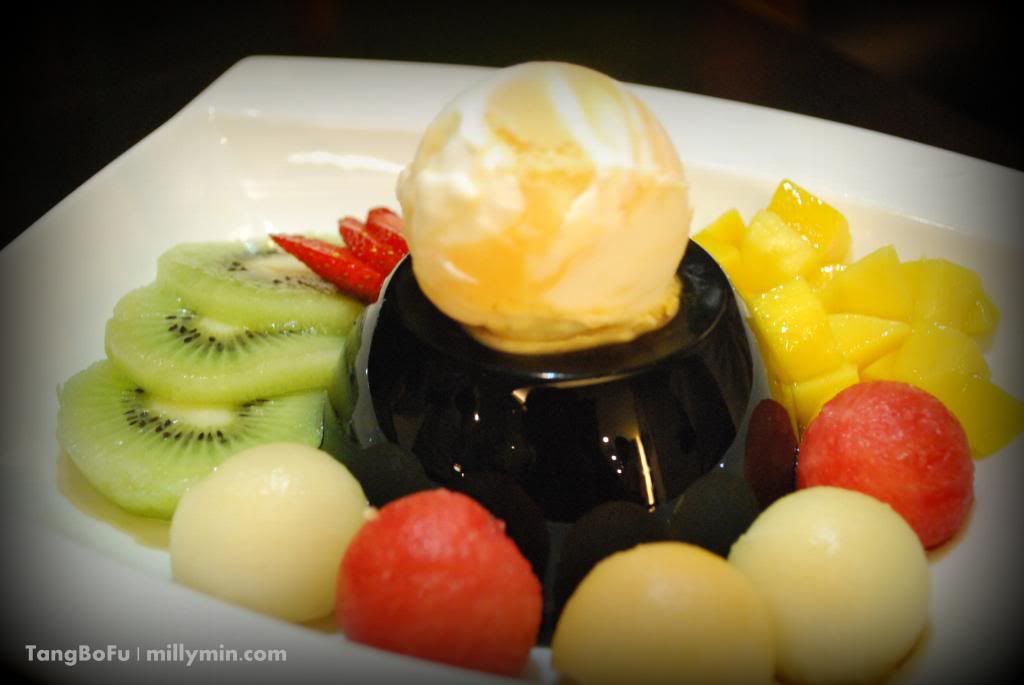 There will be assorted fresh fruits like kiwi, honey dew, mango, watermelon and strawberries surrounding the pudding with the ice-cream served all in one.
Lor Mai Kai, ain't just a dish for breakfast 🙂 We can anytime do Lor Mai Kai, be it in the day or night!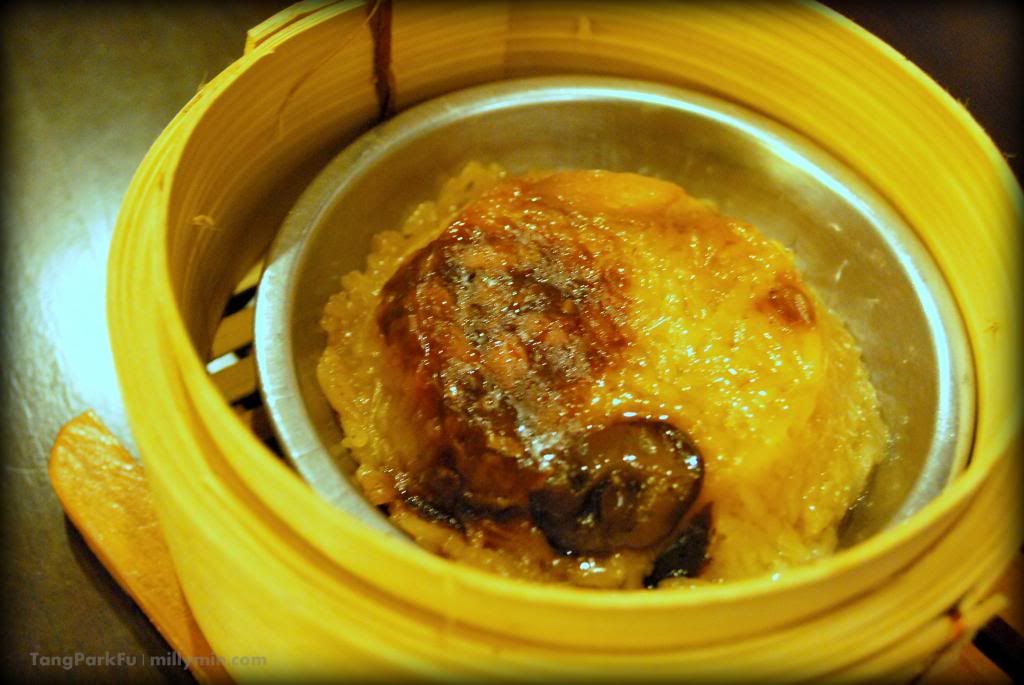 Currently, there are 6 outlets in Penang mainland and island, including Bukit Mertajam, Pulau Tikus,Farlim, D'Piazza @ Bayan Baru, Straits Quay, and 1st Avenue.
糖伯府 Tang Bo Fu
Feel free to drop by at http://www.tongparkfu.com!
All Seasons Place, Lebuhraya Thean Teik, Farlim 11500 Penang.
Main Office Contact No: +604-3248564
Email address: snowman_tangbofu@yahoo.com
FB: FB Fan PageBusiness Hours: 12:00pm – 12:00am (Opens Daily)