… and so, for those who might have missed out the previous Marvel Iron Man 3 T-Shirt giveaway, now its time to try your luck again cuz 1st Avenue is back with another round of giveaway!
Calling for all Starbucks lovers. So, if you are wondering how to grab those vouchers, its easy. All you need to do is to download the 1st Avenue official mobile app from Apple's AppStore or Android Play Store.
Once you have downloaded the app, all you need to do is, go to the "Exclusive" menu, in the app and show the Starbucks logo the Customer Service Officer @ Information Counter on June 16th 2013, 3pm, to redeem a Starbucks "Buy 1 Free 1" voucher! Yup, just as simple as that!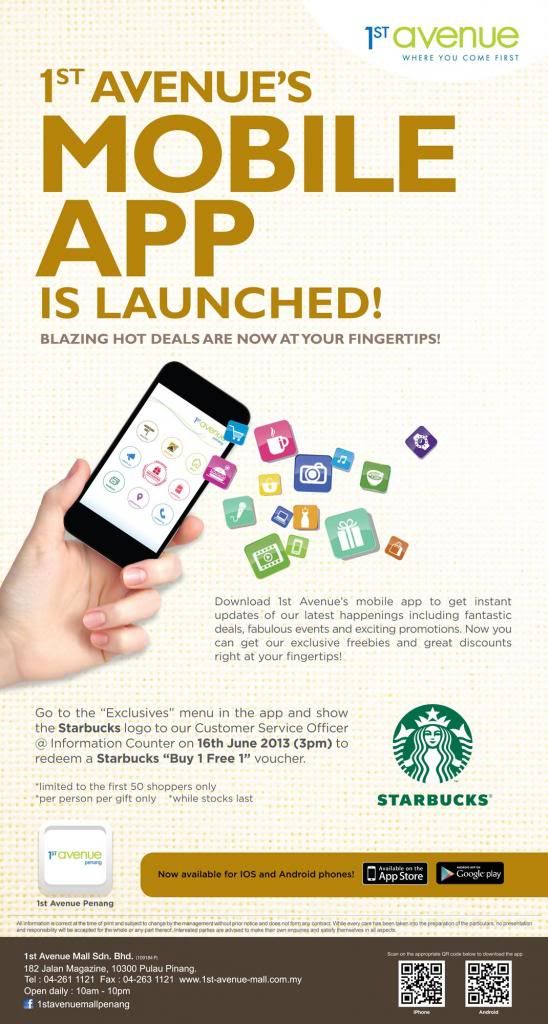 If you are a little kiasu, my advice is, be there early! You may check out on the launch <here>.
Well, good luck!