… and so Isaac made me join a car club on FB. Obviously its Kia Forte's Owners Club (FOC). So, without any expectation, I thought its fine to just join and look-see then submarine myself.
… and as soon as I thought I could submarined myself, I saw the next event was posted up. Well, cars, convoys, normal thing for a car person, abnormal to a not-so-car person like me. Obviously, Isaac has been working hard to poison me in many ways to pimp my ride. *rolled-eyes* I would if someone is willing to sponsor 😛
Right before the event, I started to get to know people from the club. I would say friendly group of new extended family more than just friends. Another way to keep you entertained, thus, I decided to join them, the ride to Lost World of Tambun in Ipoh. Freaky as hell, their rides are like transformers pimped with spoilers and body kits that looks as if its a flying Forte and mine, its a normal car, those with four tyres running on the road! Yes, it is. Now I feel inferior. 😀
As soon as I confirmed my plans, I asked my dad if he wants to check it out since its a Father's Day weekend and well again, no harm as he is more to a car person than I do. LMAO! Oh, yea … and mum came along too. I know right, everyone else brought their other halves 😛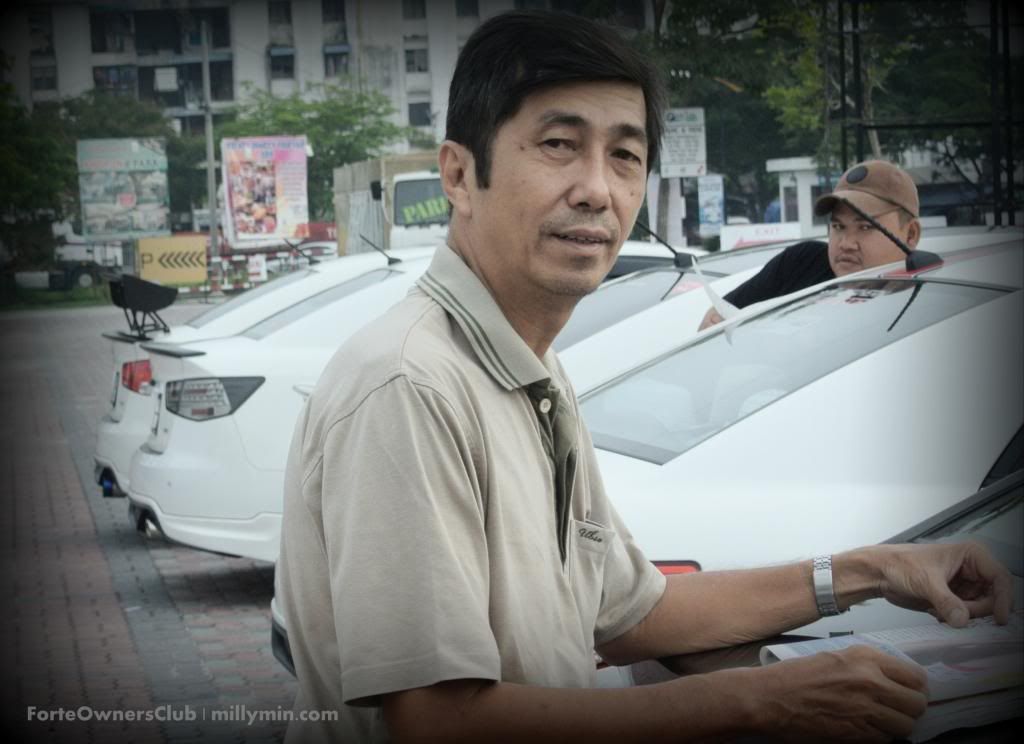 Anyway, the plans were really simple. Well, at least simple enough for a noob or perhaps newbie like me to understand. LMAO! Initially those from the island will meet and head over to Auto City together before heading to Lost World. How often do you get your car that many friends la?! Simple ground rules were given like driving at 120km/h, which I somewhat think, they have gone beyond. Yes, wayyy beyond! 🙂
I had this habit to drink water whenever I am doing nothing and I would say it is not advisable for a trip like this 🙁 Maybe you could guessed what happened. The plan was to only stop at the Sungai Perak R&R and I just couldn't drive at ease when you just need to drop by to the nearest R&R to relax yourself (=.=) BUT, I made it with no abnormal incident happened in the car. Lesson learnt, no next time.
I could hear my phone ringing, filled with notifications and the urge of checking it out is there. I would have done it if I wasn't fetching the Queen 😛
I iz can have watermelon and Facebooking at the same time!
Touching Ipoh … and this is how it feels when I was surrounded by so many, many Fortes!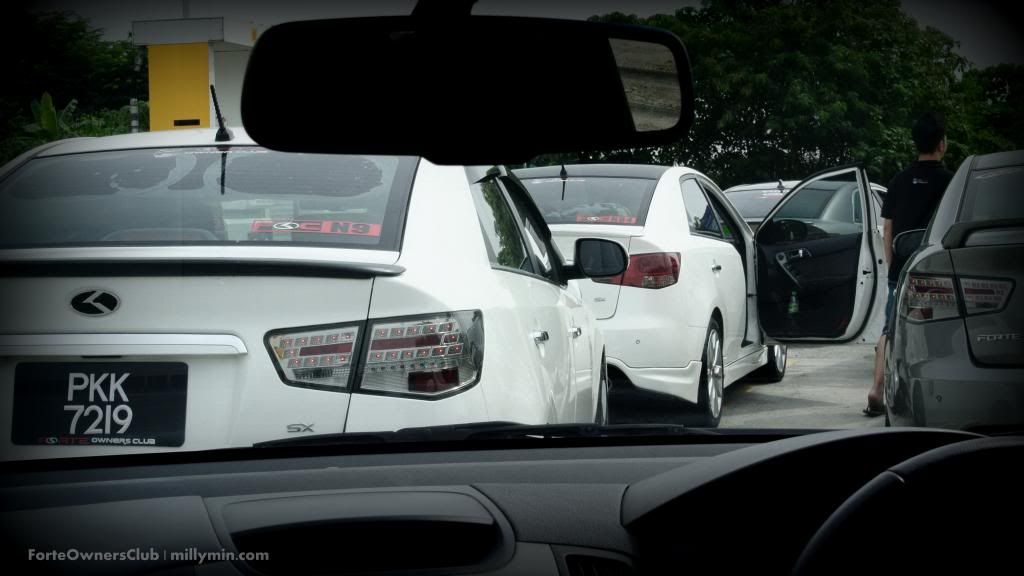 Fast & Furious, can't even catch a glimpse of this white Kimchi properly.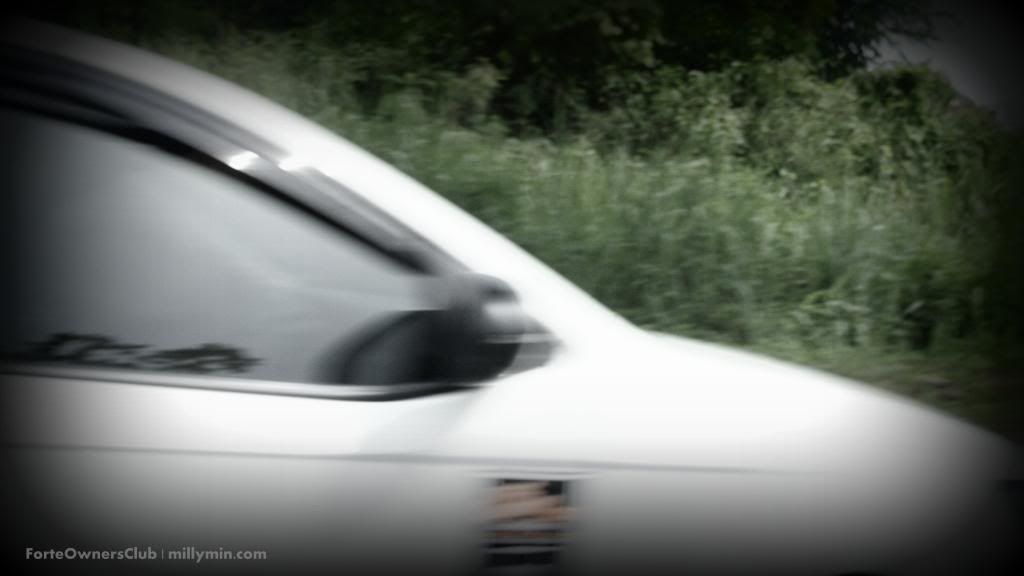 My view was filled with white Fortes and it looks so gawd damn cool when these monsters invades another town. I know, it somewhat feel more superior cuz you have more people 😛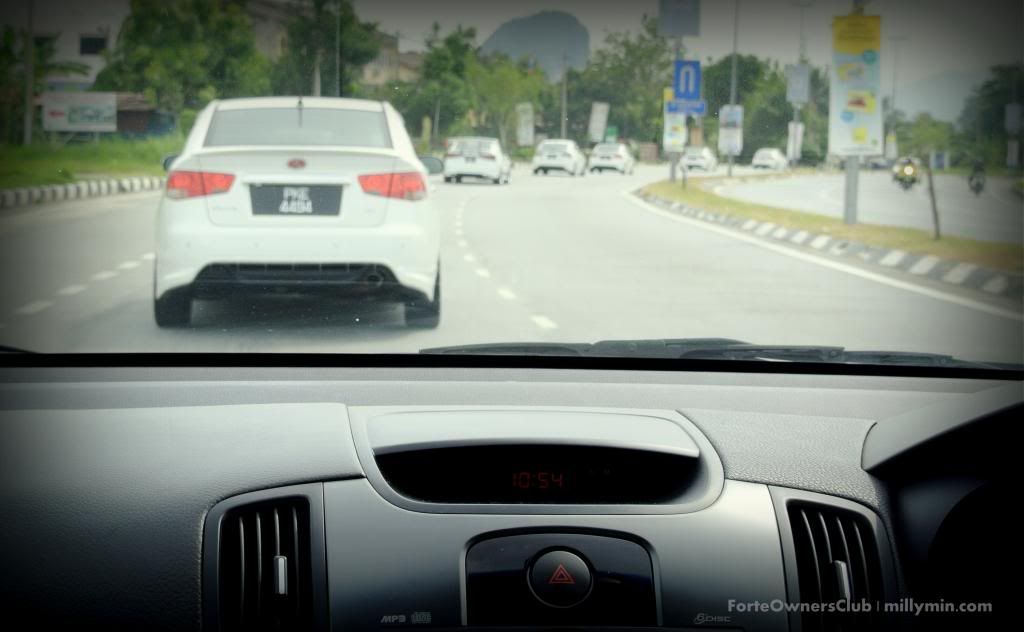 When we arrived, many others were already there snapping pictures of their Kimchi Babies. Don't be surprise cuz this is a gathering for a total of 59 Fortes, from the Northern, Central and Southern! So can you freakin' imagine that there were people driving in from all over Semenanjung itself? Its just so cool!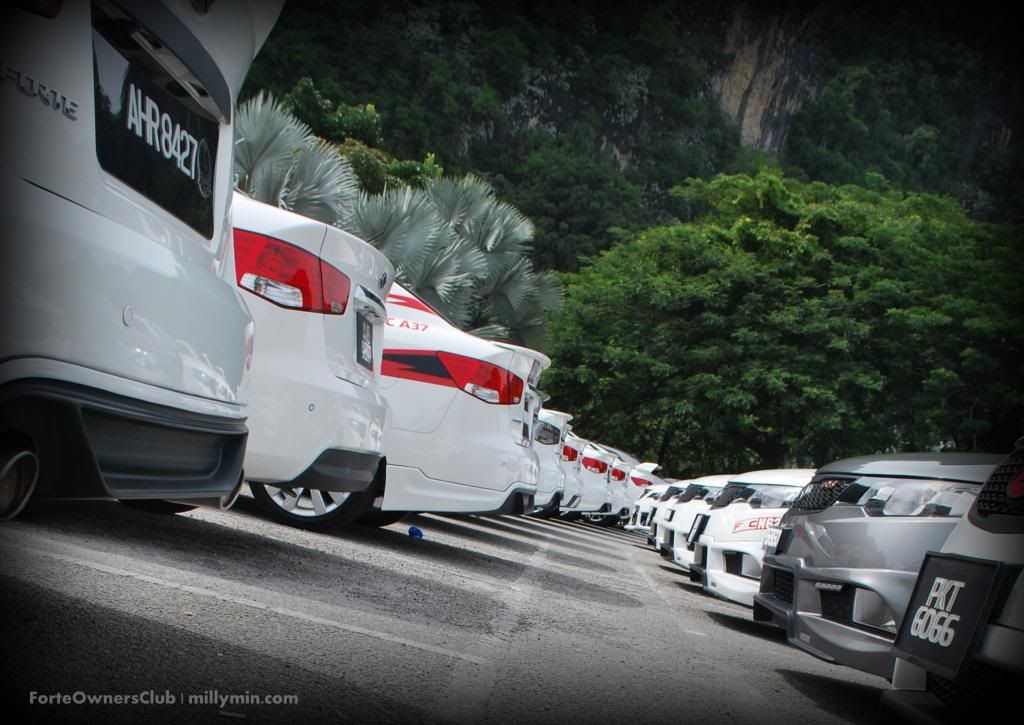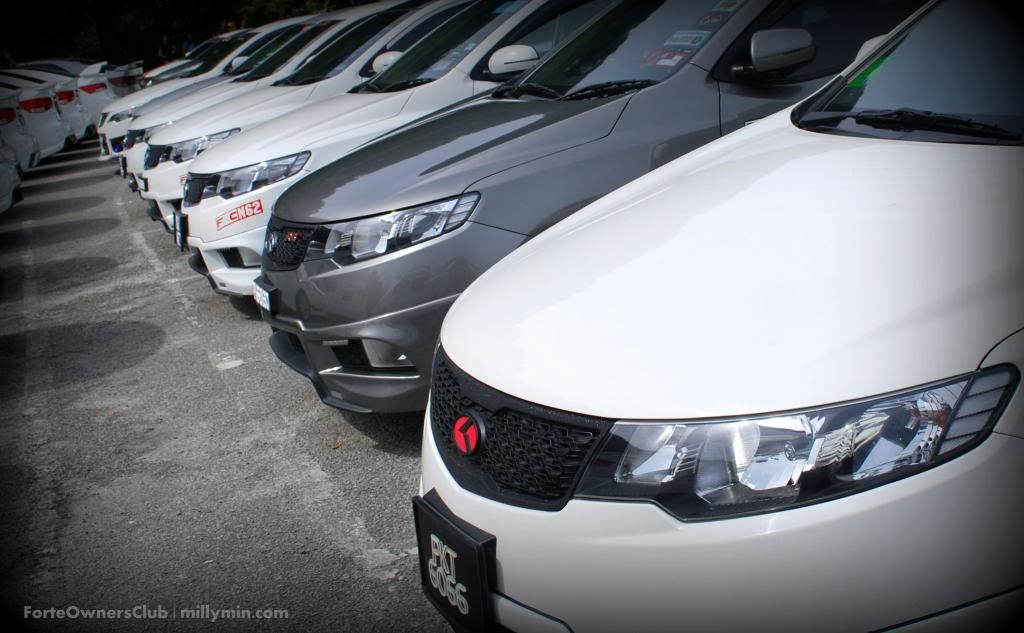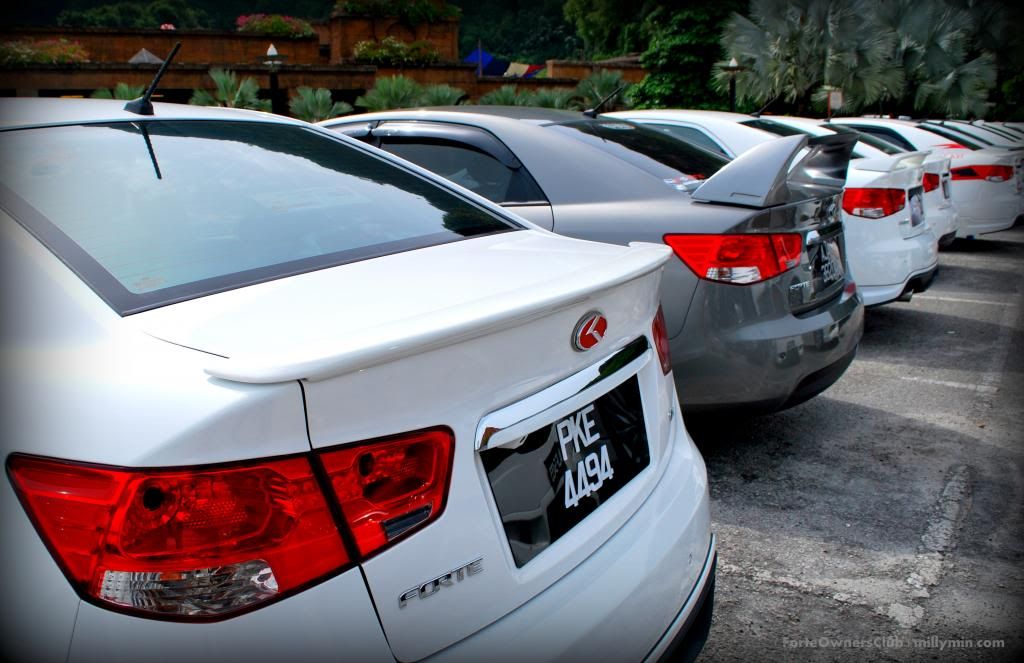 Oh yea, that's the Queen. I think she has fallen for the Playboy Forte.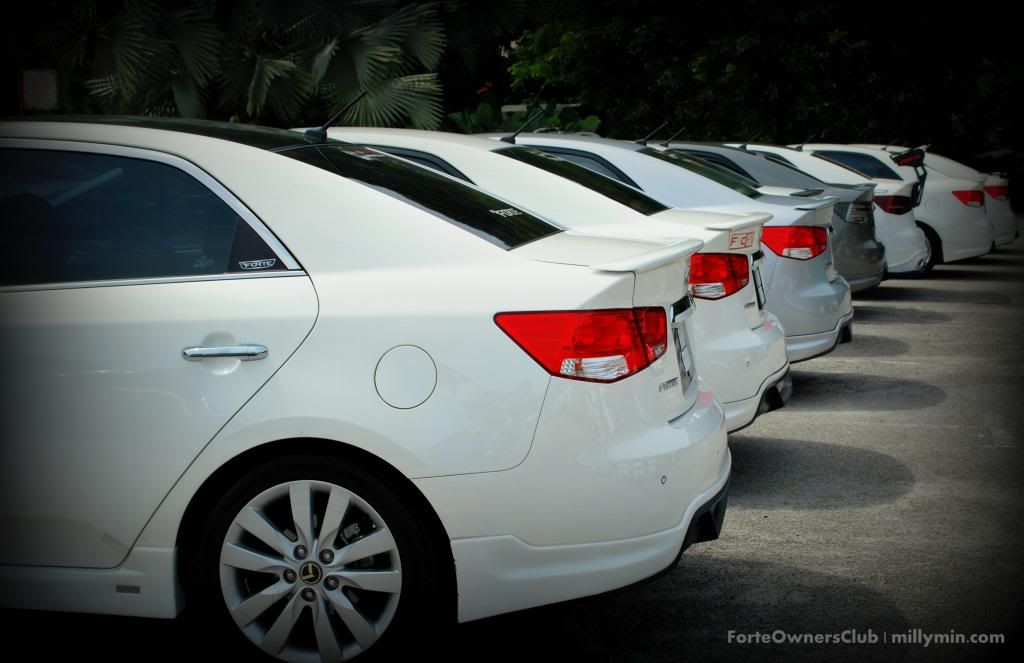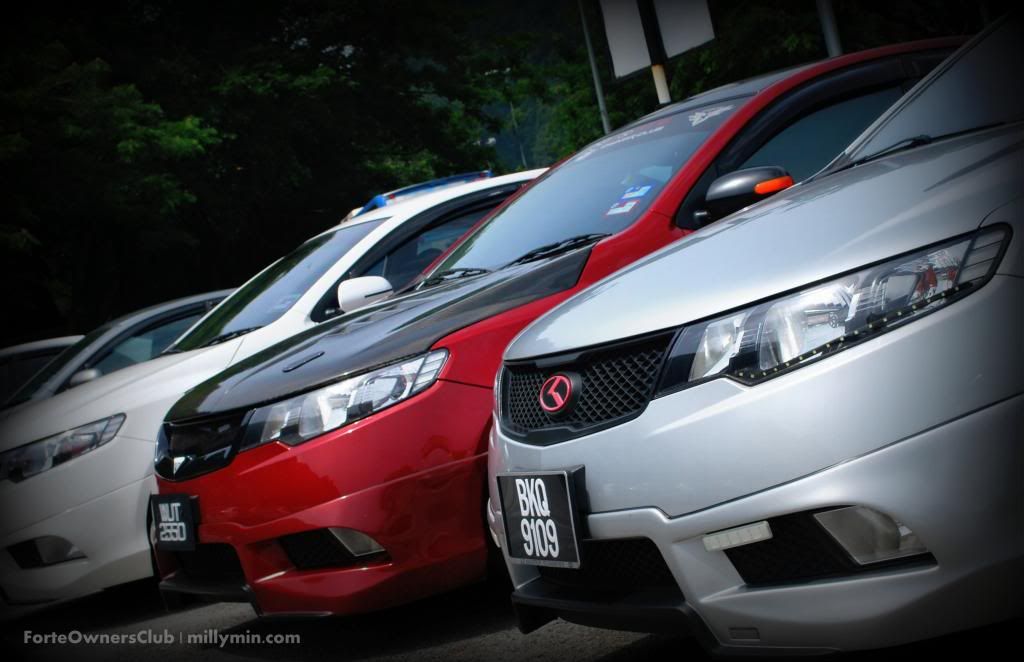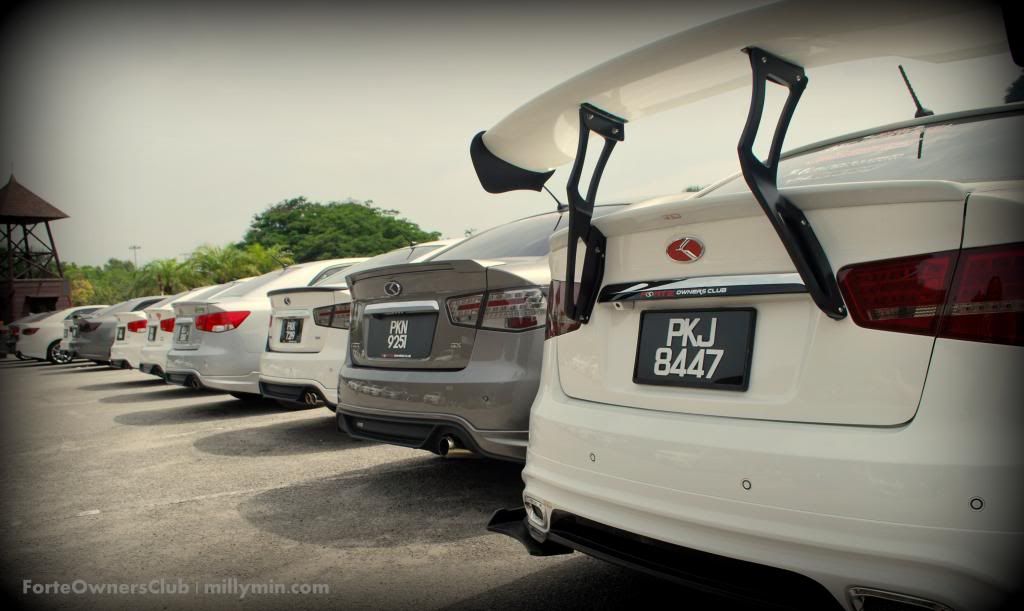 Ahaaa … my Kimchi Baby! I think I am easier to be spotted on the road now 😛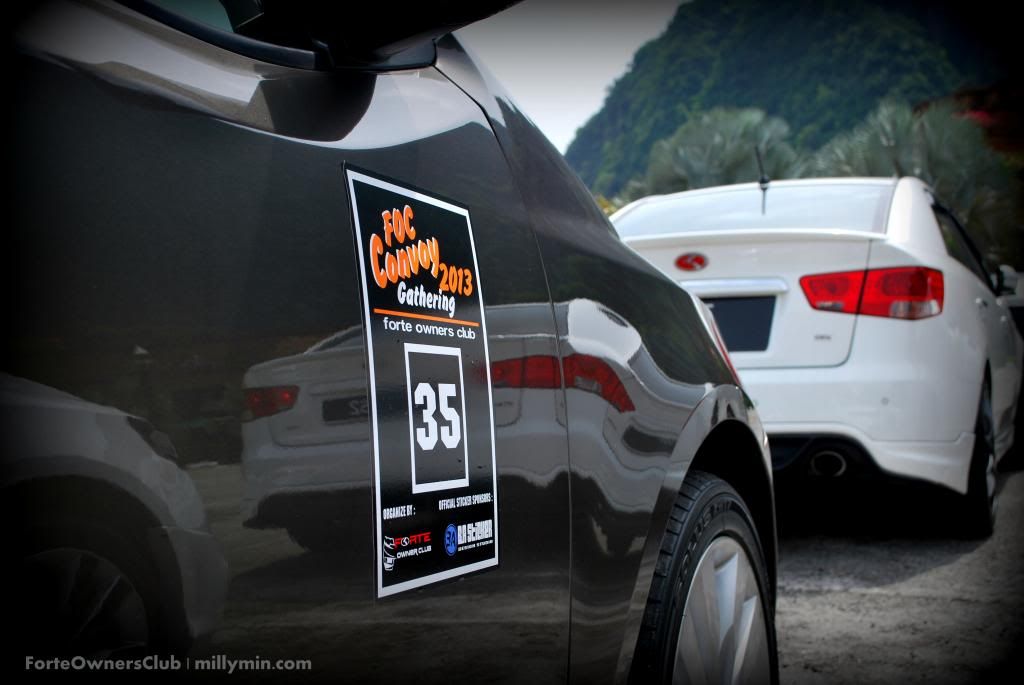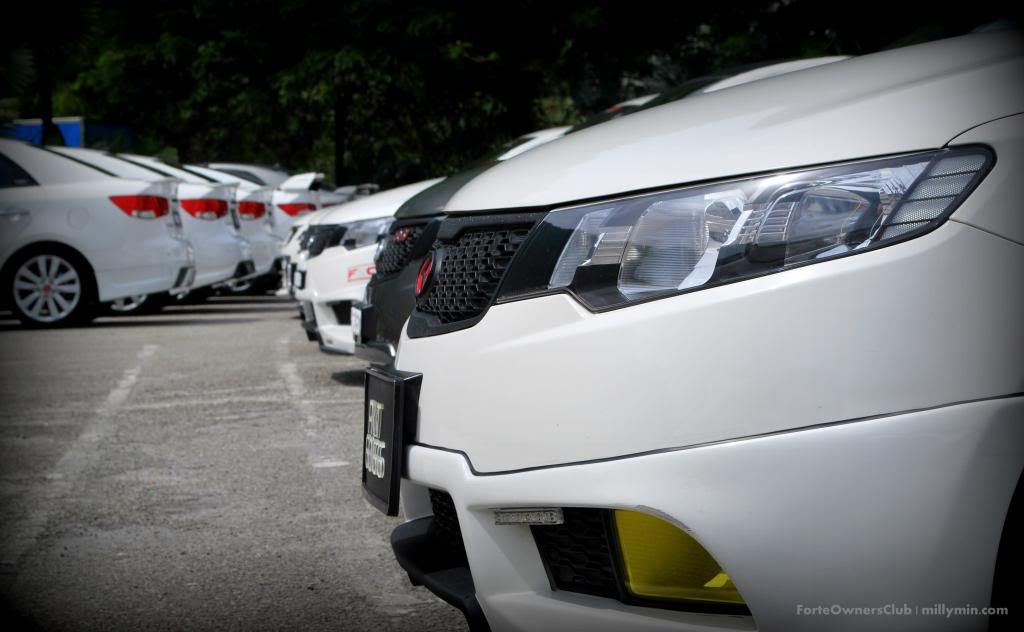 Pretty fun ride I would say and I got to meet those people I talk to in the virtual world… and hey, meet my new extended family. This is just part of them 🙂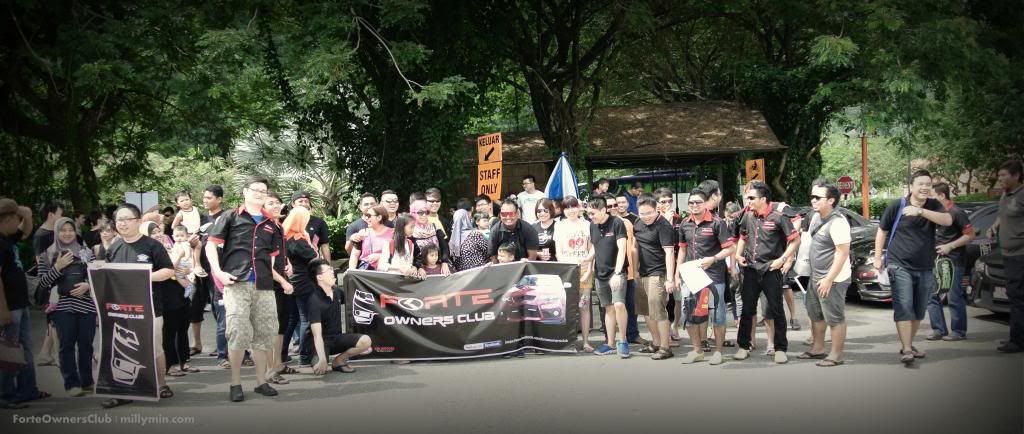 So, if you own a Forte too, join us at Forte Owners Club! I ensure you nothing but fun! Ok lah, if you don't have one, then just join your own car club. I believe they have events too! Have fun with your ride 😉
* Note: For more pictures, you can reach them here!