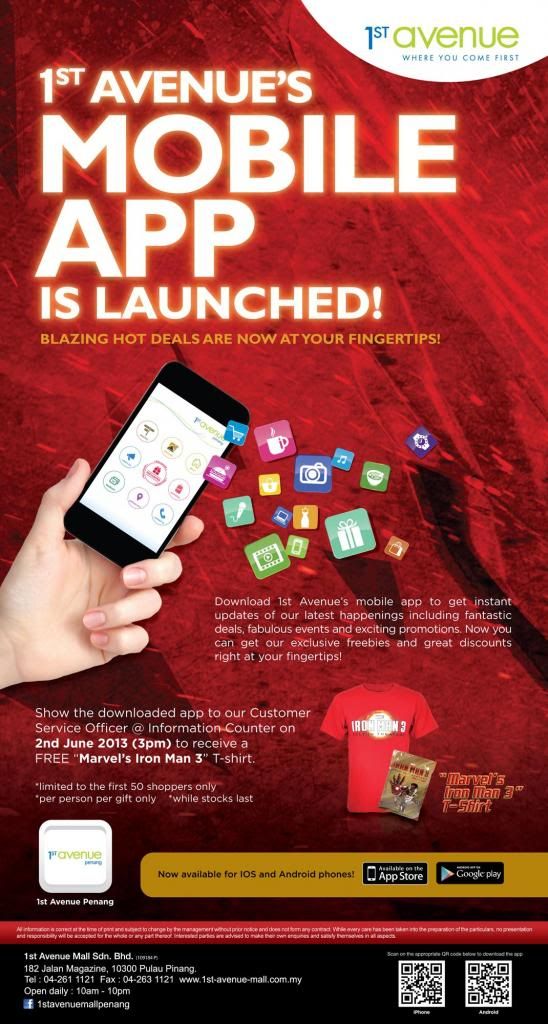 Alright, its now officially launched! Everything is in your palm, just a few strokes away. Be it freebies or promotions, its now all available on your mobile in the 1st Avenue Application you downloaded! Look at the queue yourself! They are all up for the Ironman 3 t-shirt giveaway!
 All busy signing up! The first 50 lucky shoppers who present their gadget with the application downloaded be it IOS or Android, they will be entitled for the Marvel Ironman 3 t-shirt absolutely free!
 Everyone has got one!
… and our very own Steven Goh got one too!
Awesome bloggers who turned up at the launch!
Alright, if you have missed the "Marvel's Iron Man 3" t-shirt? Fret not! So, don't miss this out! All you need to do is, go to the "Exclusive" menu, in the app and show the Starbucks logo the Customer Service Officer @ Information Counter on June 16th 2013, 3pm, to redeem a Starbucks "Buy 1 Free 1" voucher!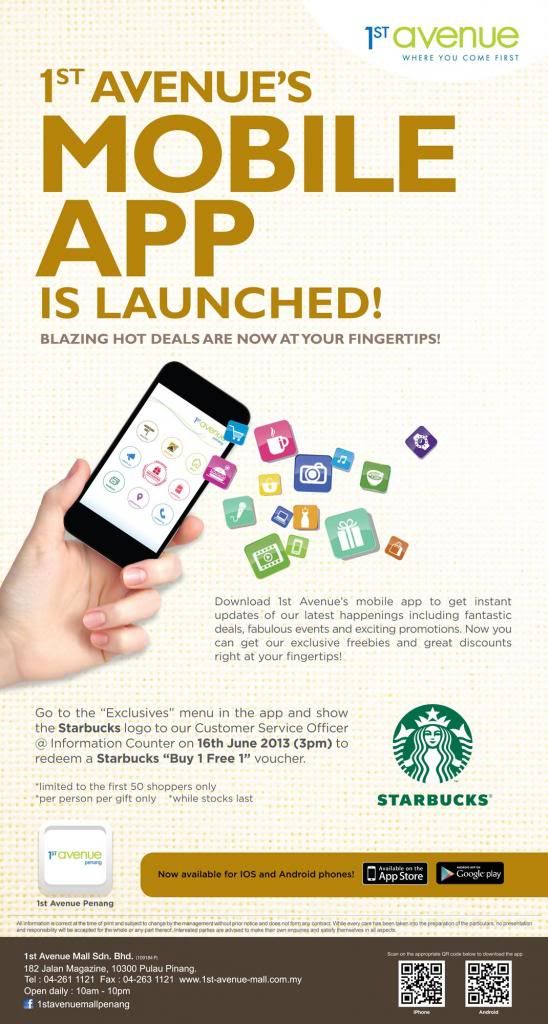 See ya there at 1st Avenue on the 16th! Don't miss out!