Yes! You did not read it wrong! Indeed, 30% off for all buffets from May 1st, 2013 to July 7th, 2013! *Terms & Condition apply.
Remember to print out the below banner in order to be entitled for the 30% off!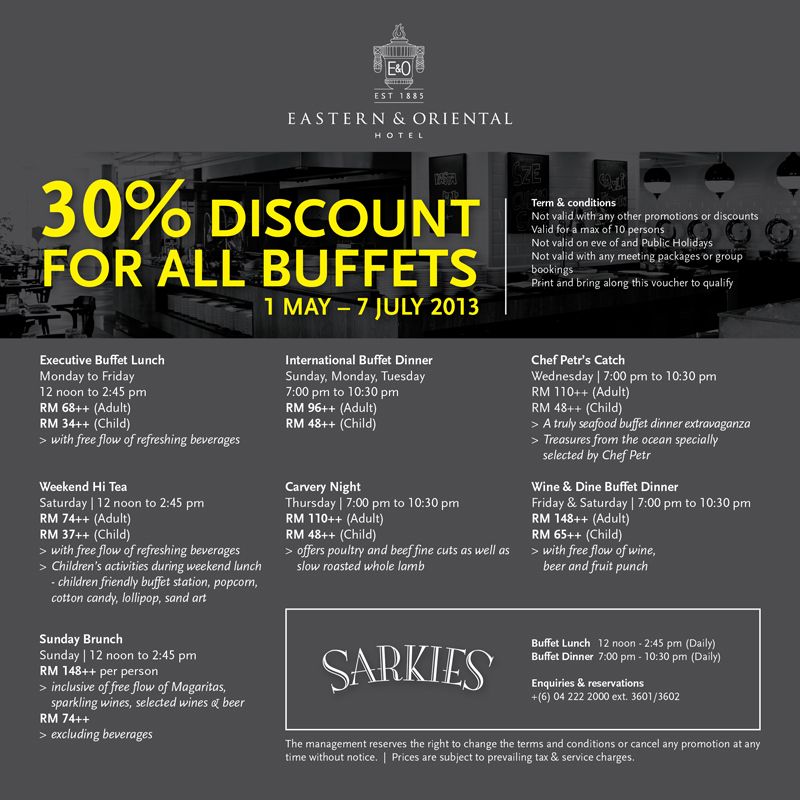 It was an incredible night, again. All thanks to E&O Hotel for the invite to such a fine and pleasant buffet dinner.
Carvery Night features a whole roasted lamb!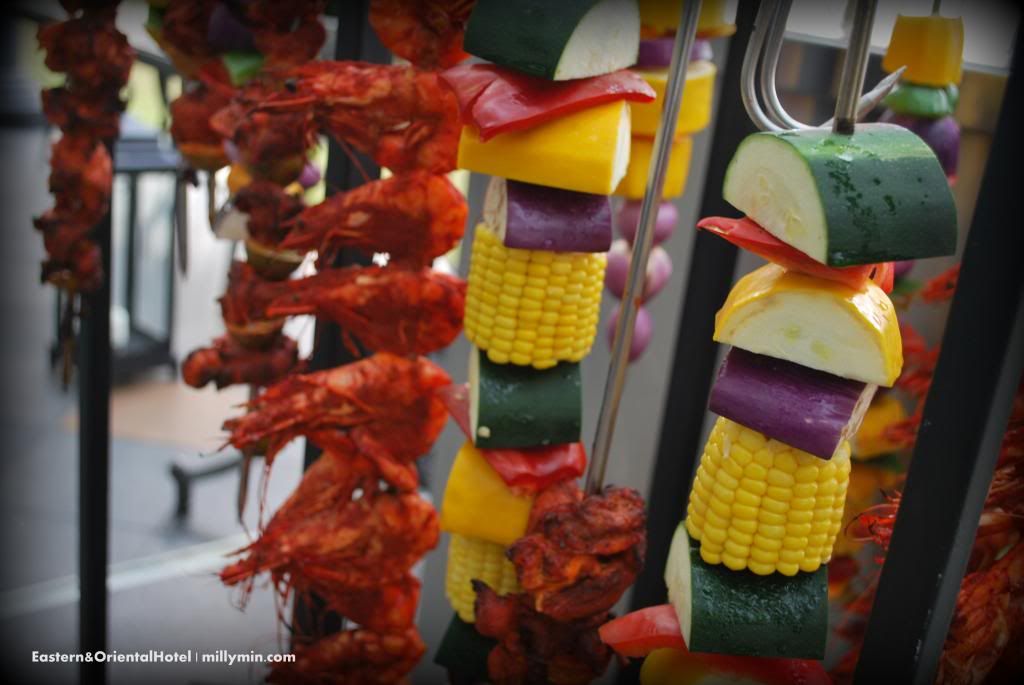 The happy Chef Petr!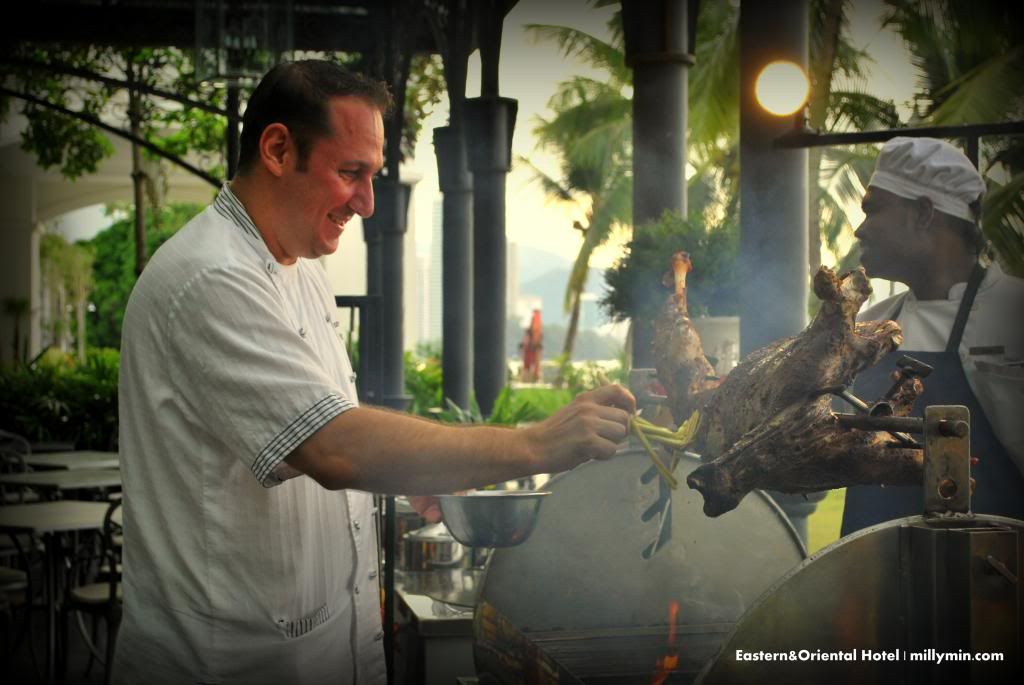 The whole lamb was roasted approximately for 6 hours which later turned out to be golden brown.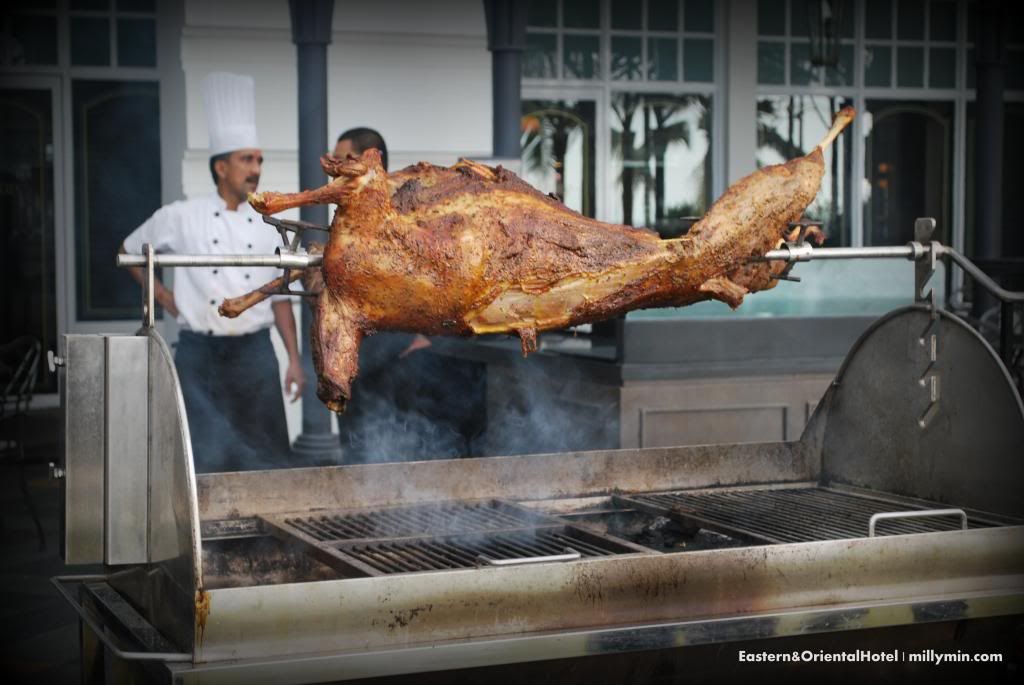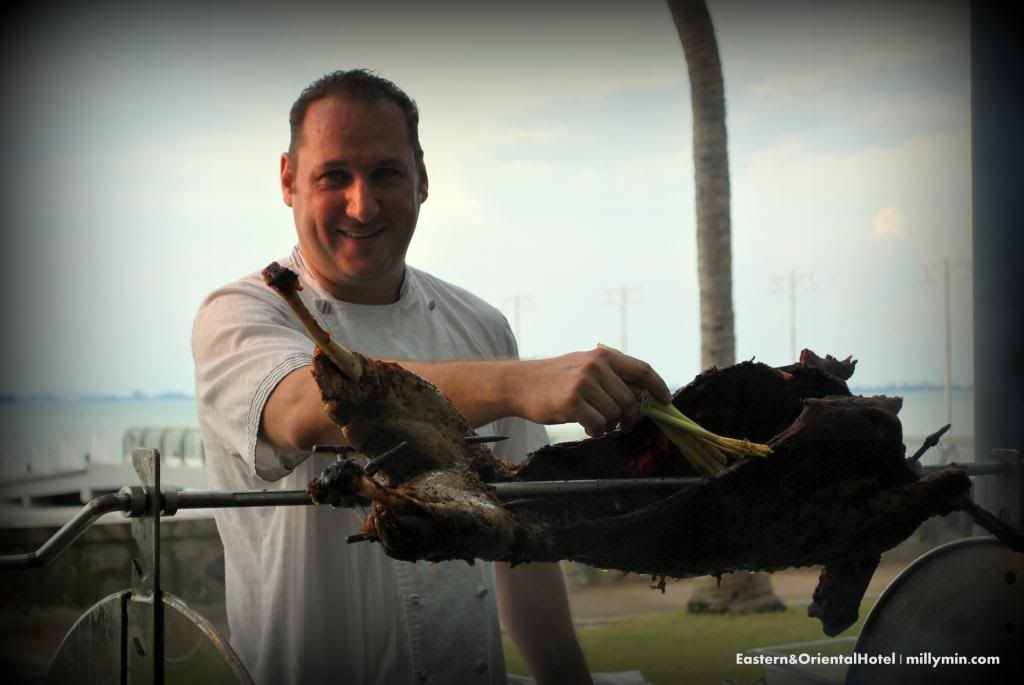 Tandoori chicken is served too.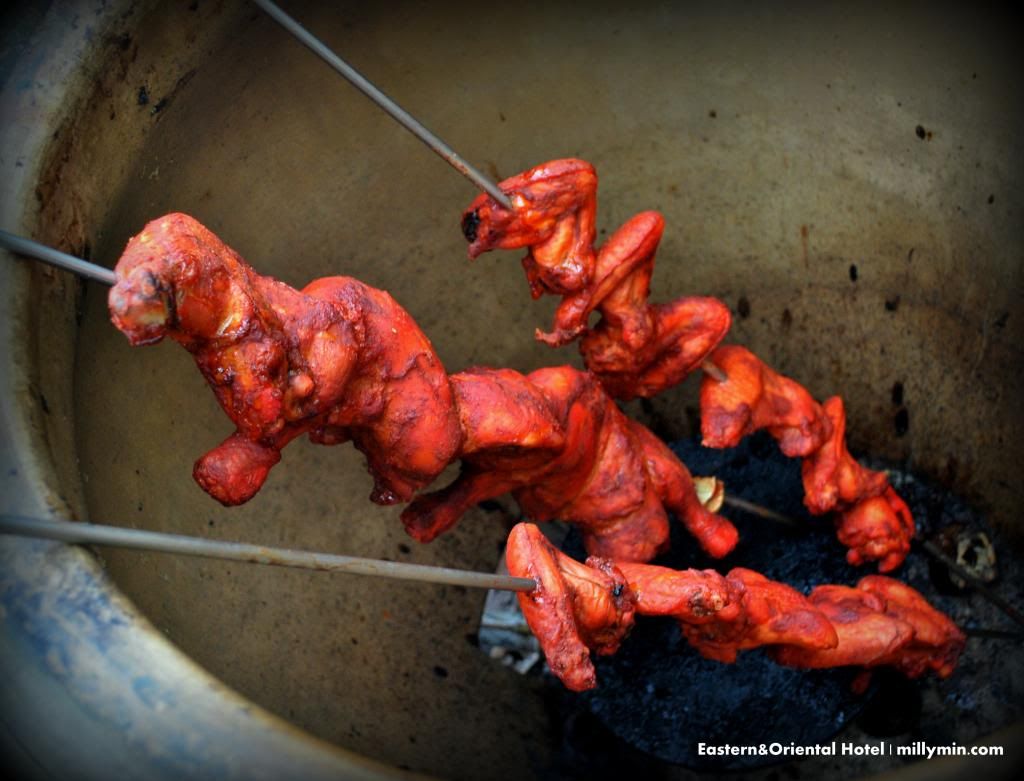 Seafood is also part of the buffet tonight. Tuna and salmon were served raw.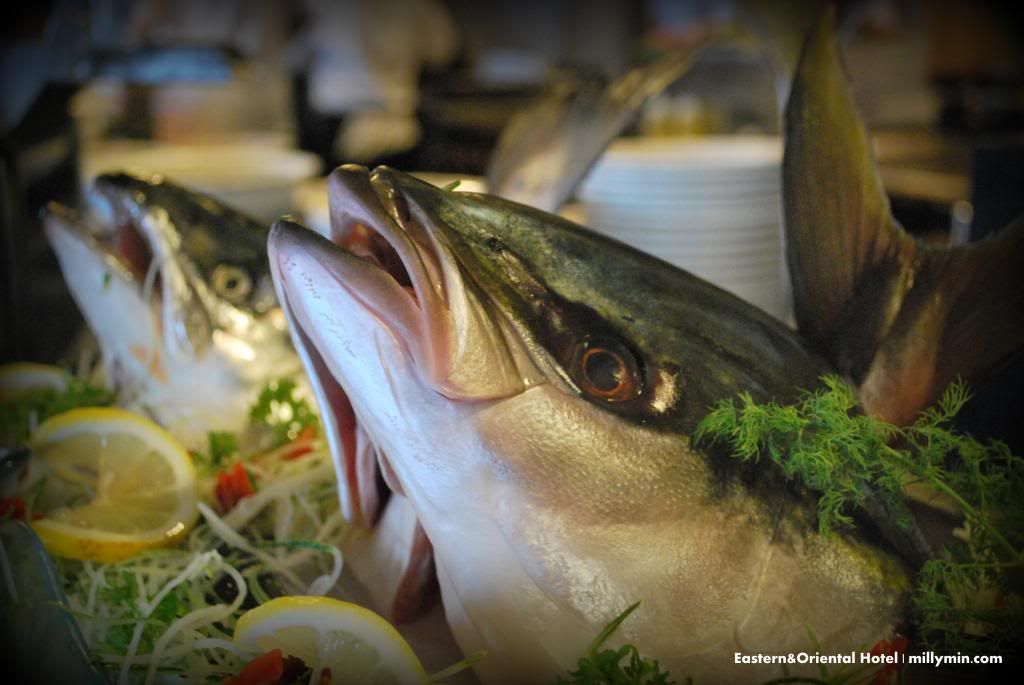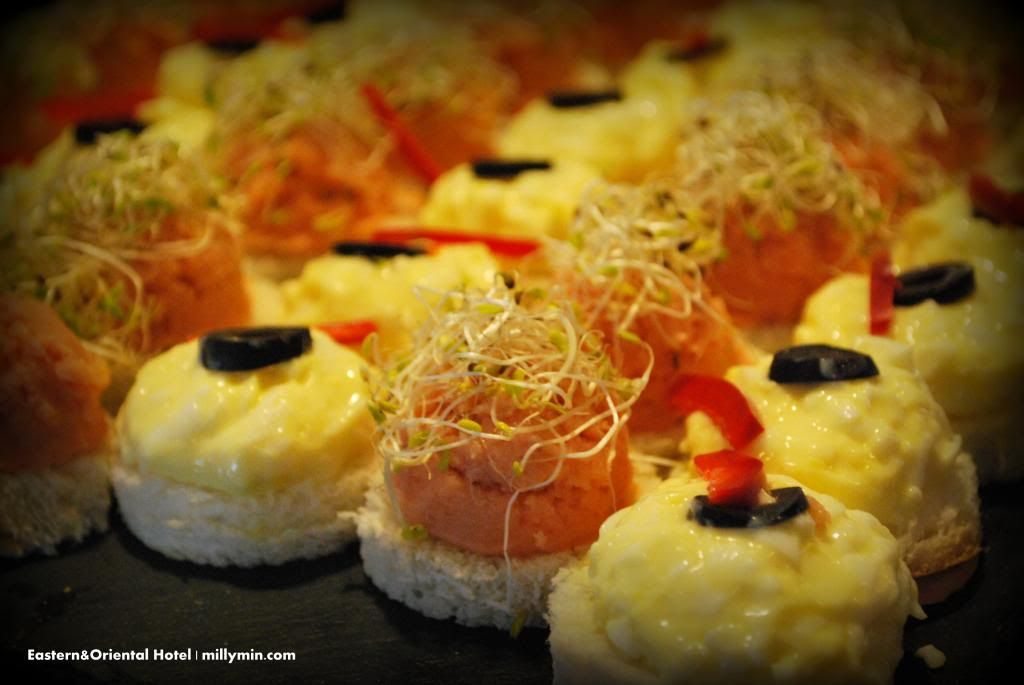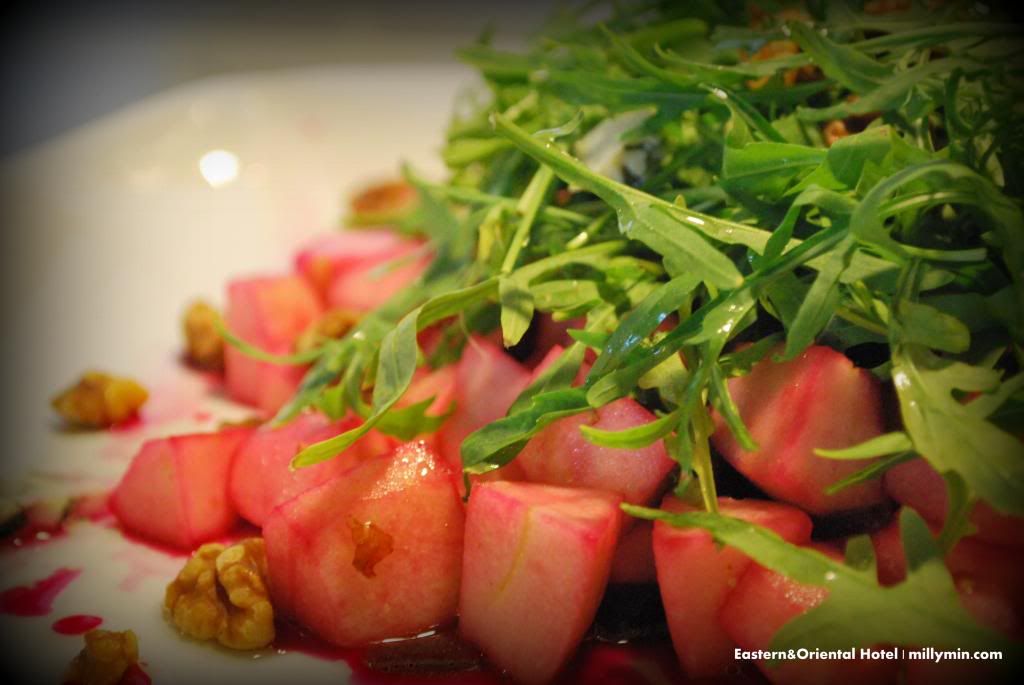 It is also blend with the local tastebuds, where pasembur is also served!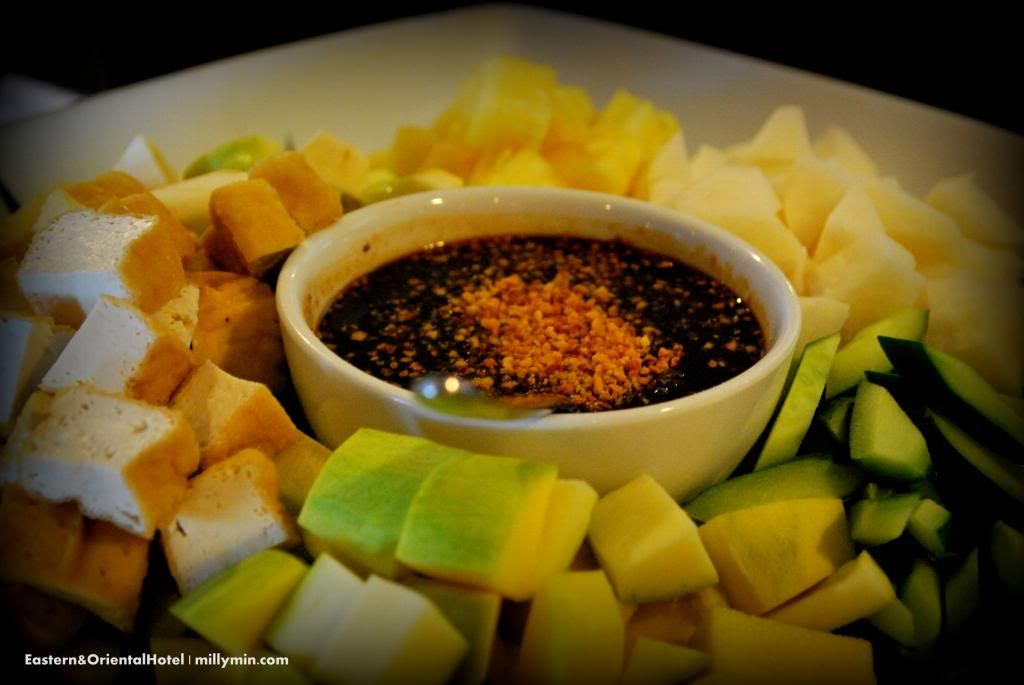 Potato salad!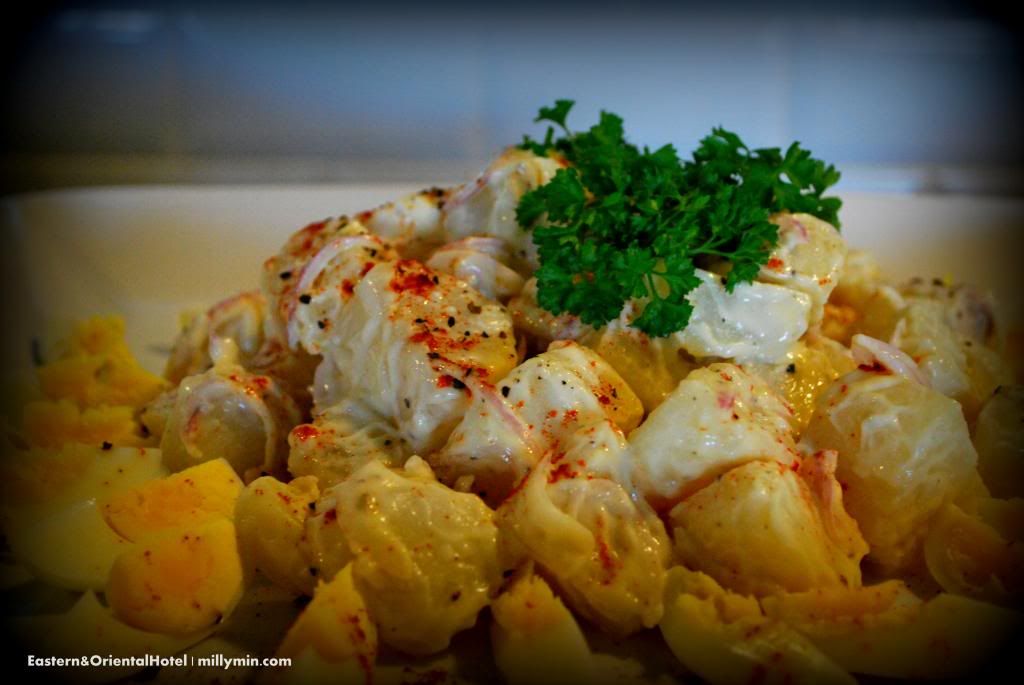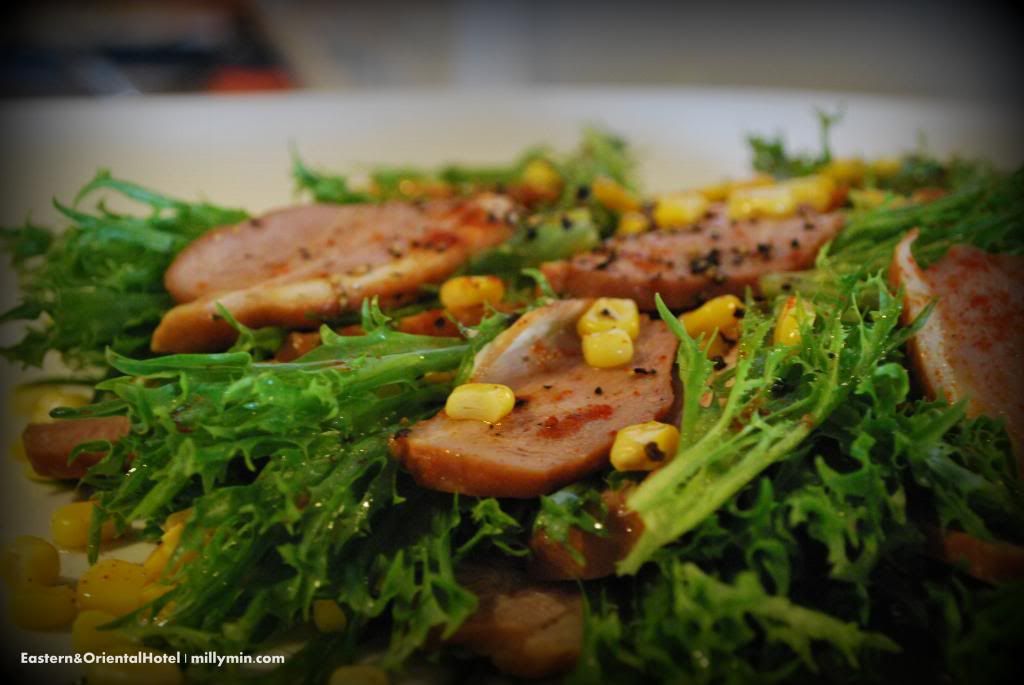 Alongside, there is also Japanese cuisine at the sushi bar.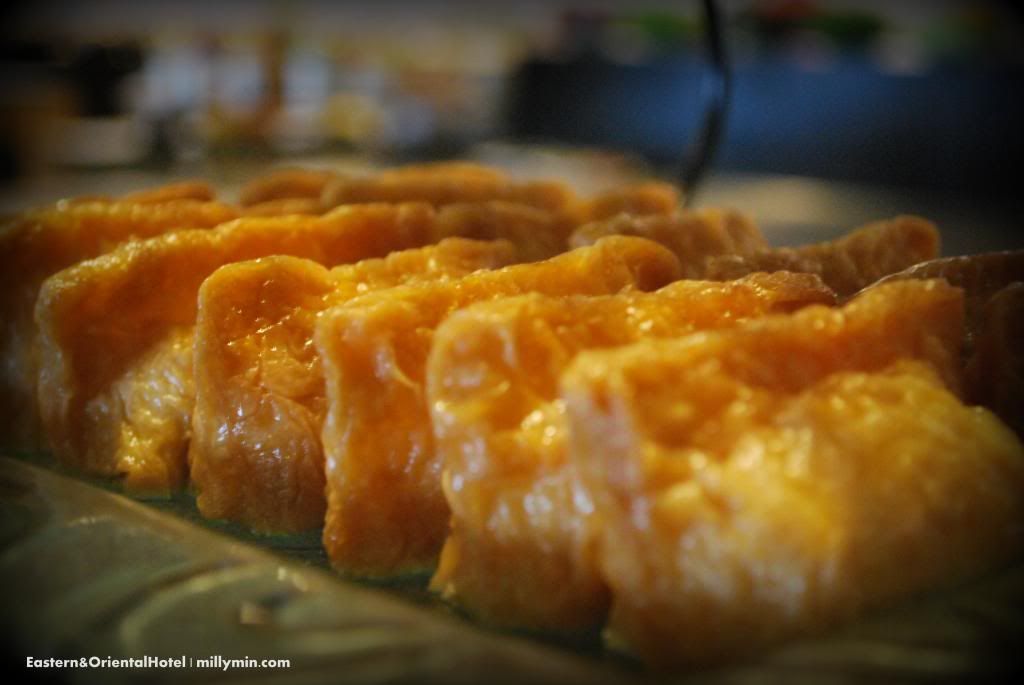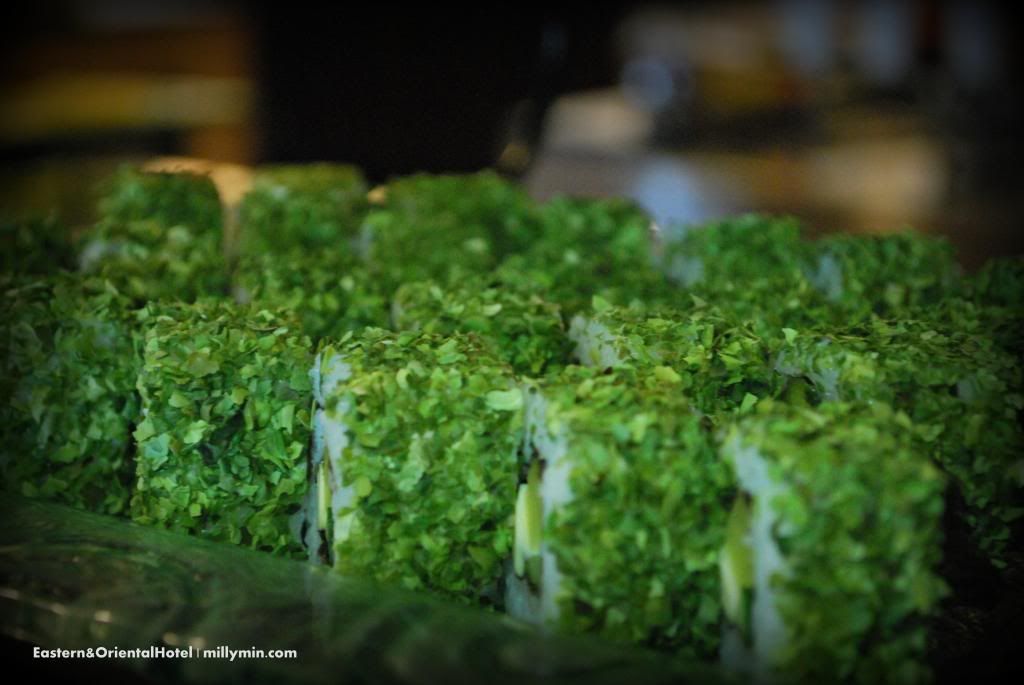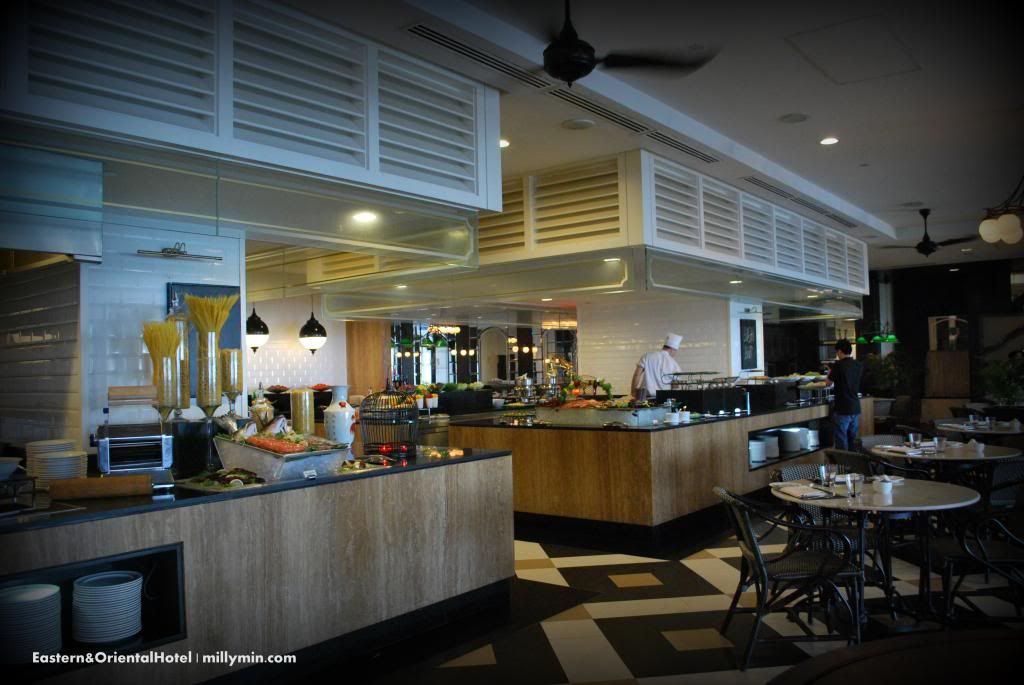 Poultry and beef fine cuts which are readily prepared.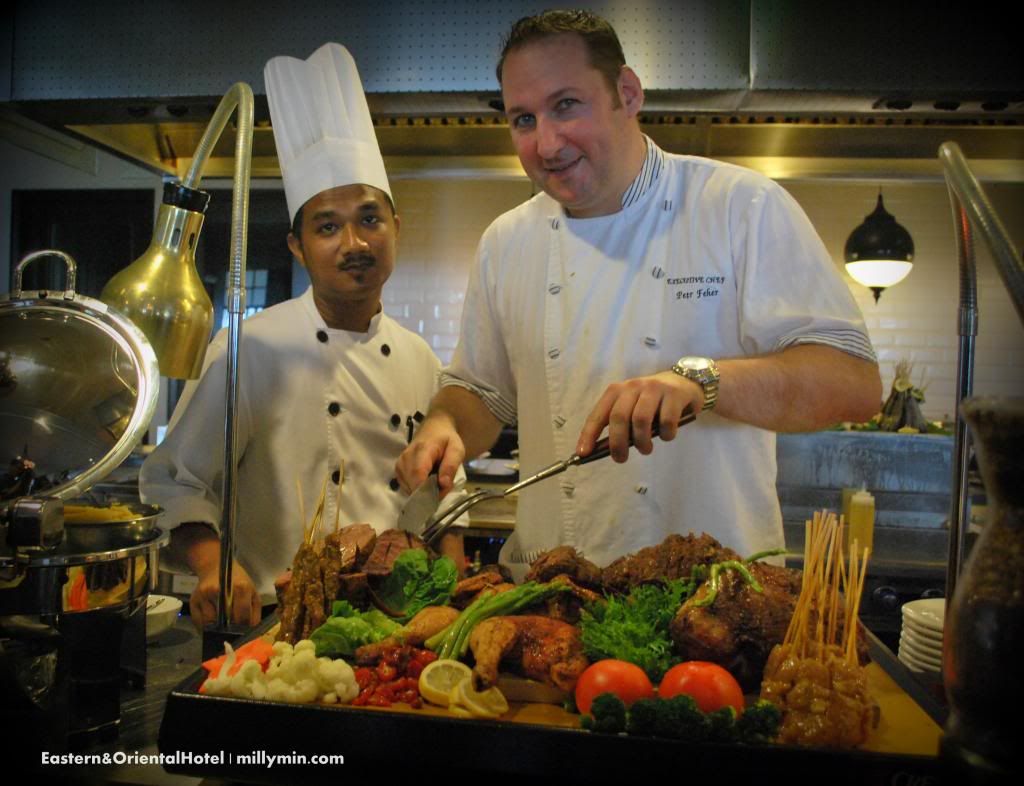 International cuisine are also blended in the where Green Curry, originated from Thailand is served.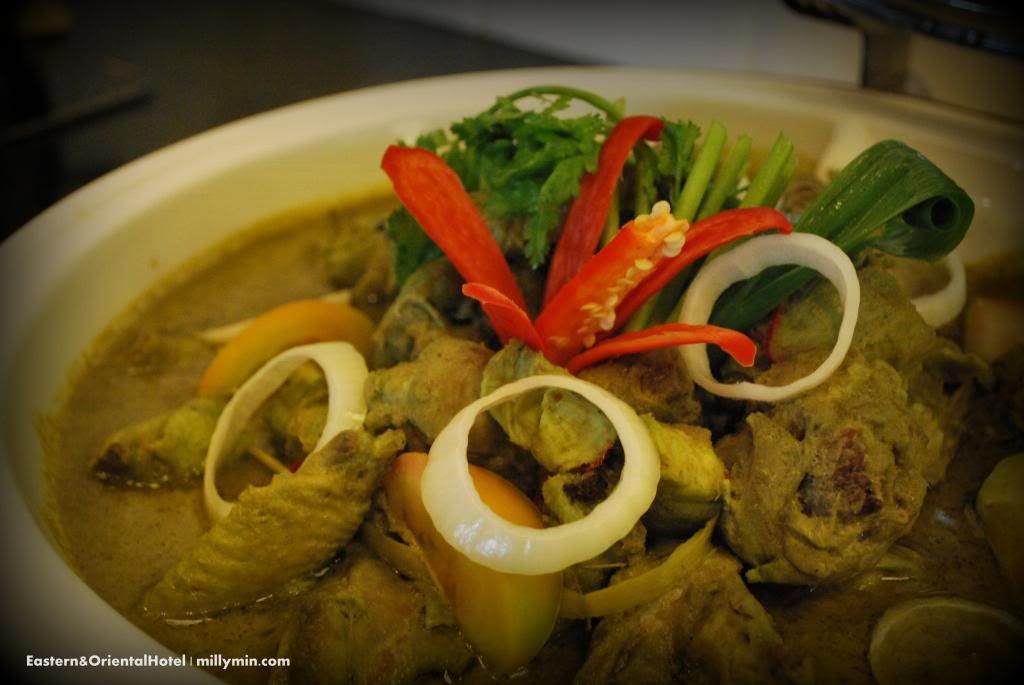 … and I would call this an international fruit 😛 My all time favourite. B-A-N-A-N-A!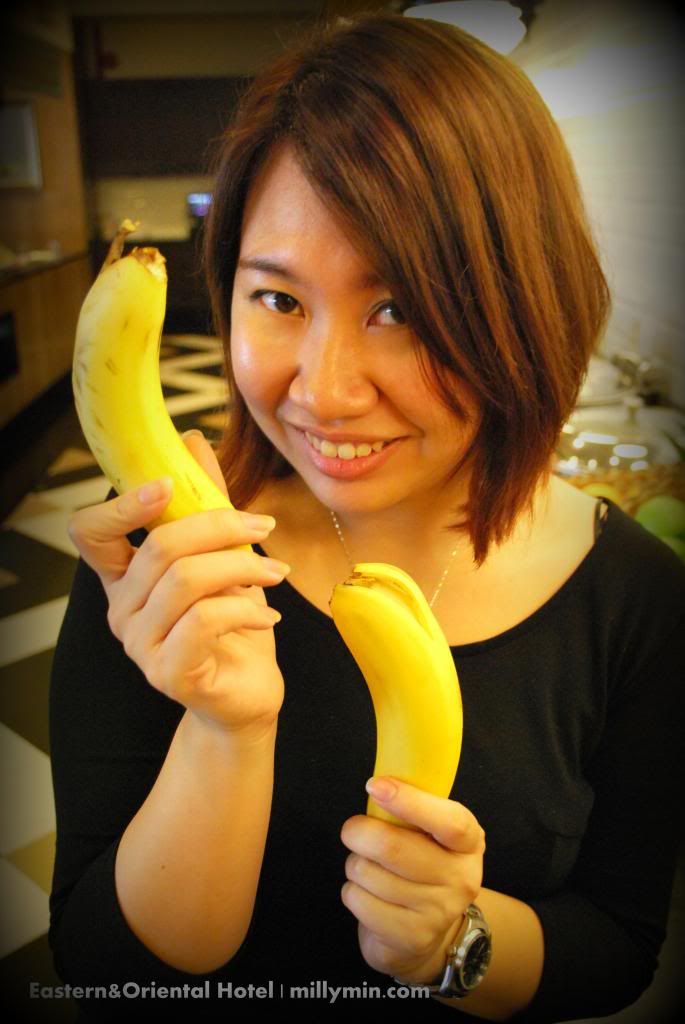 Tiramisu would be one of my favourite dessert. I never say no to please my sweet tooth.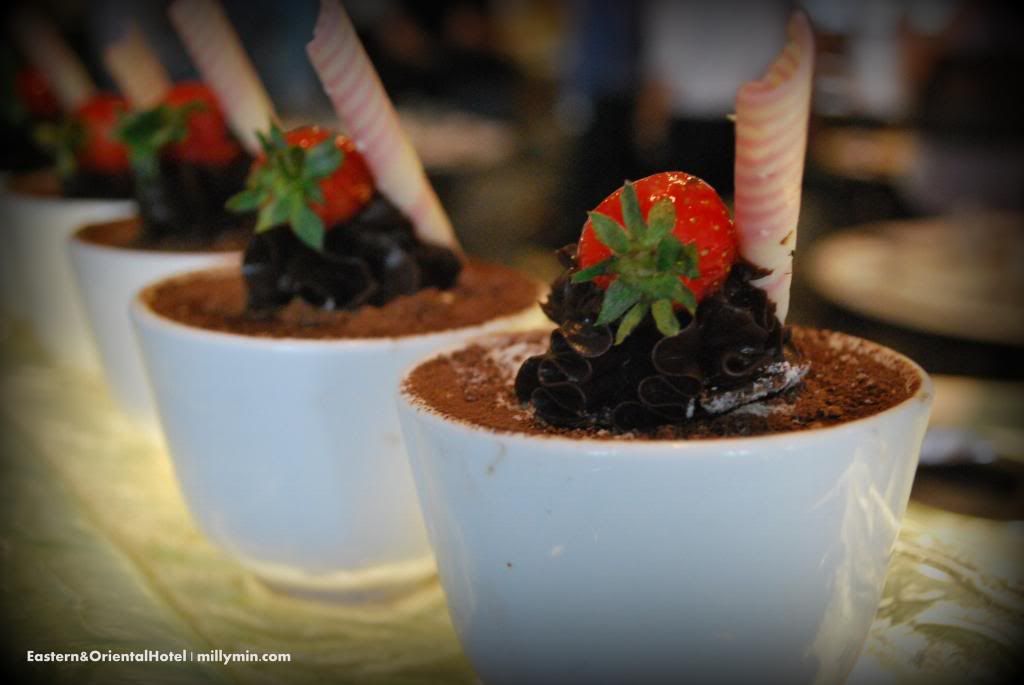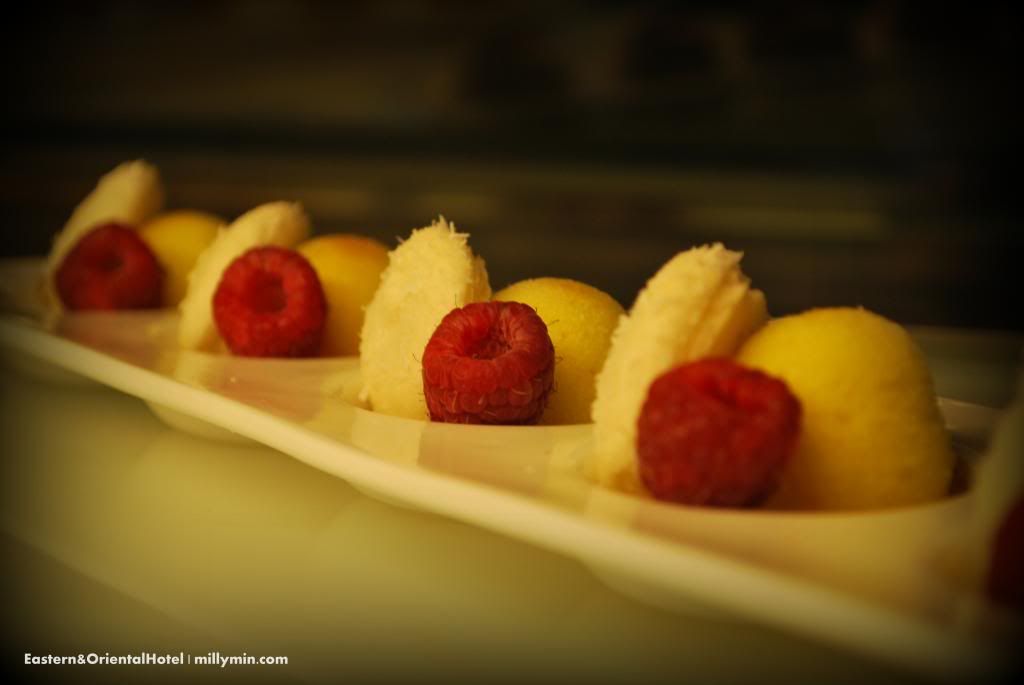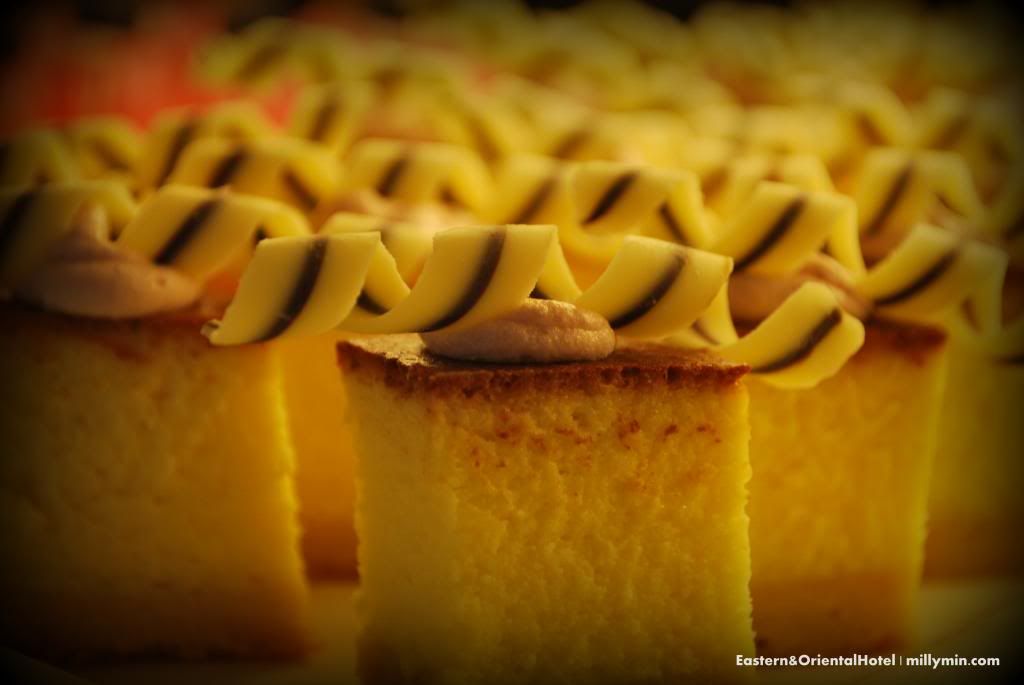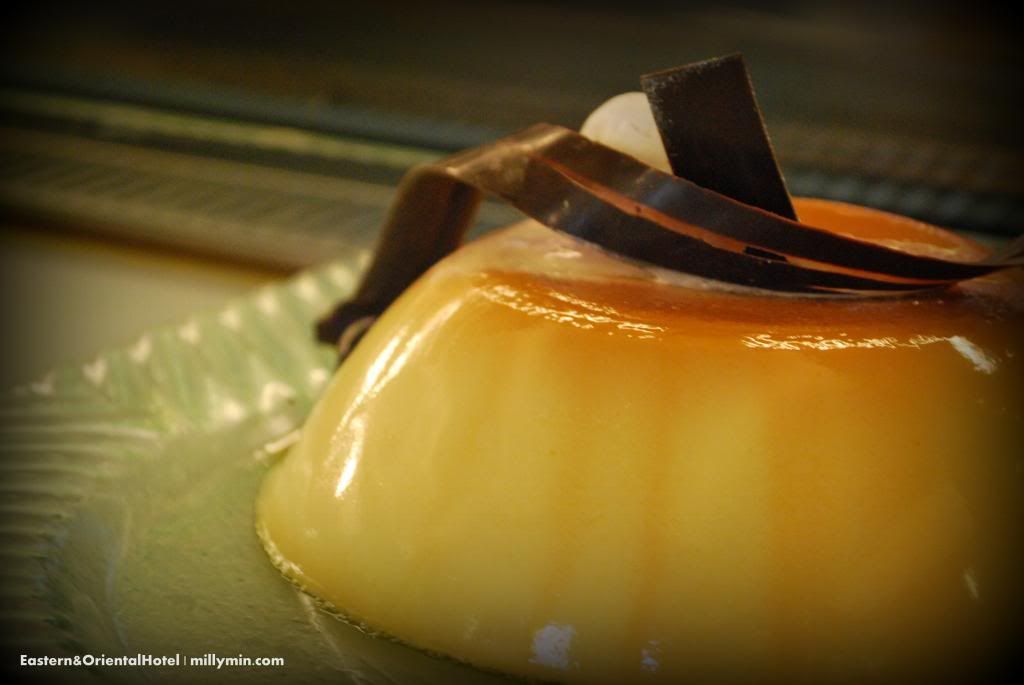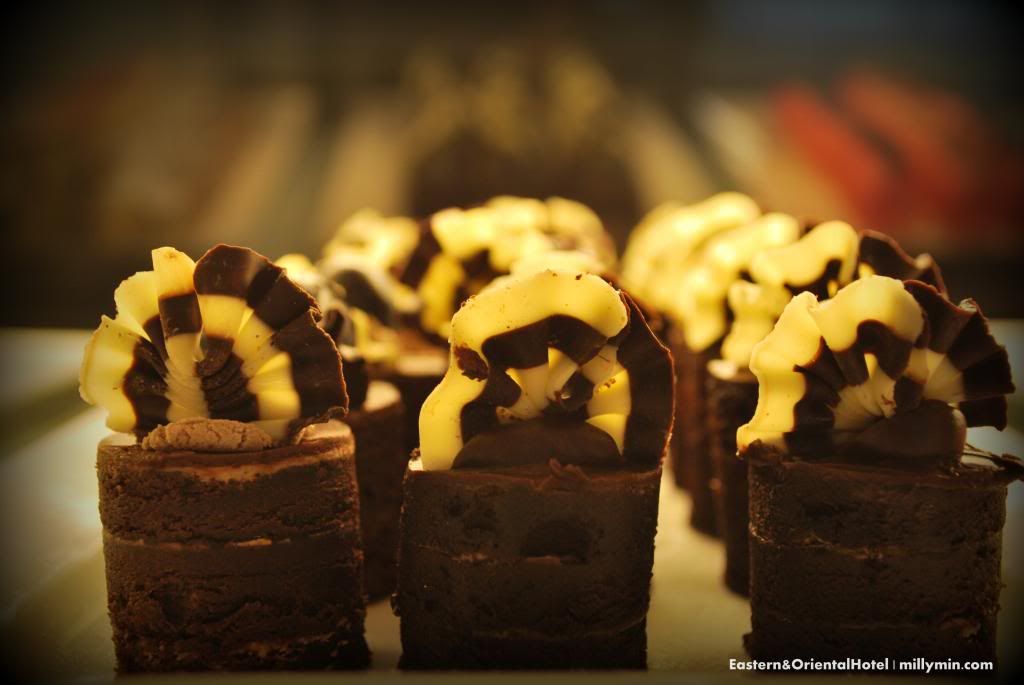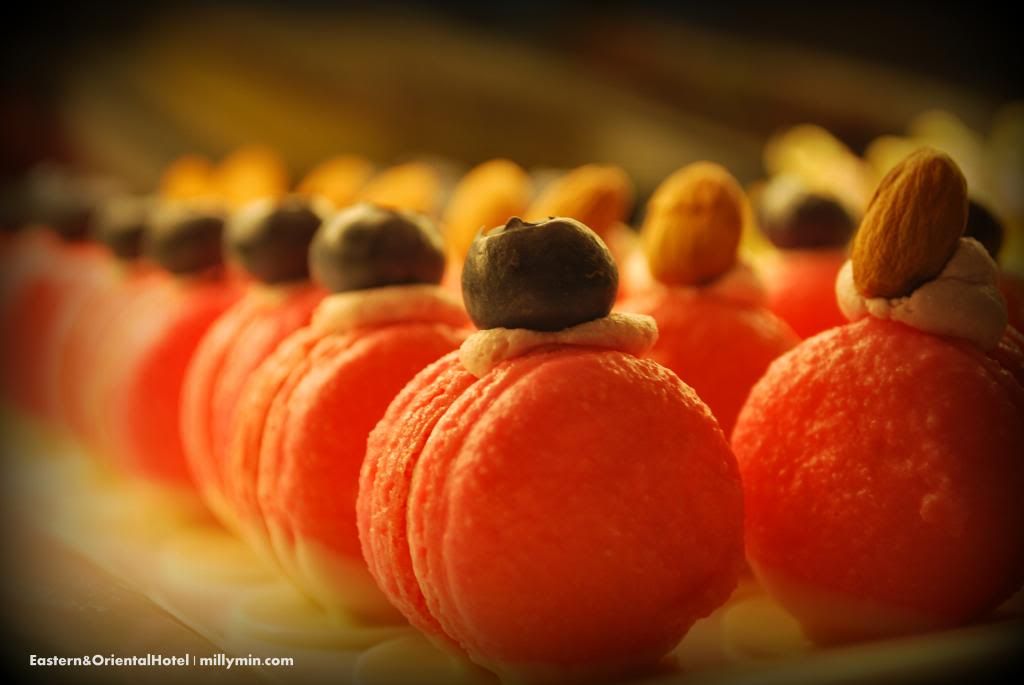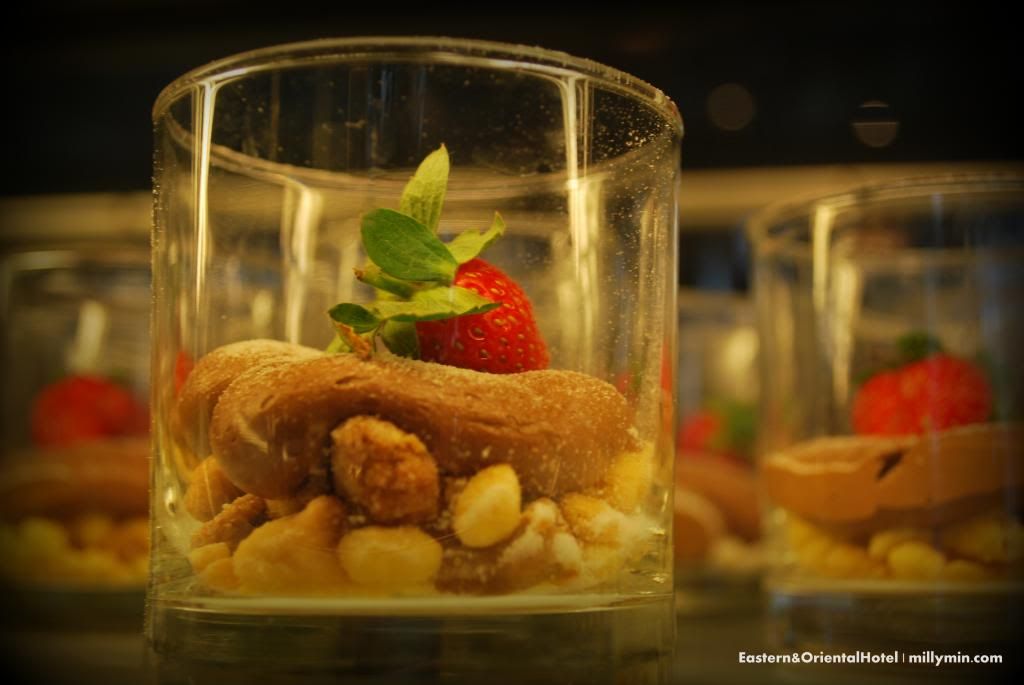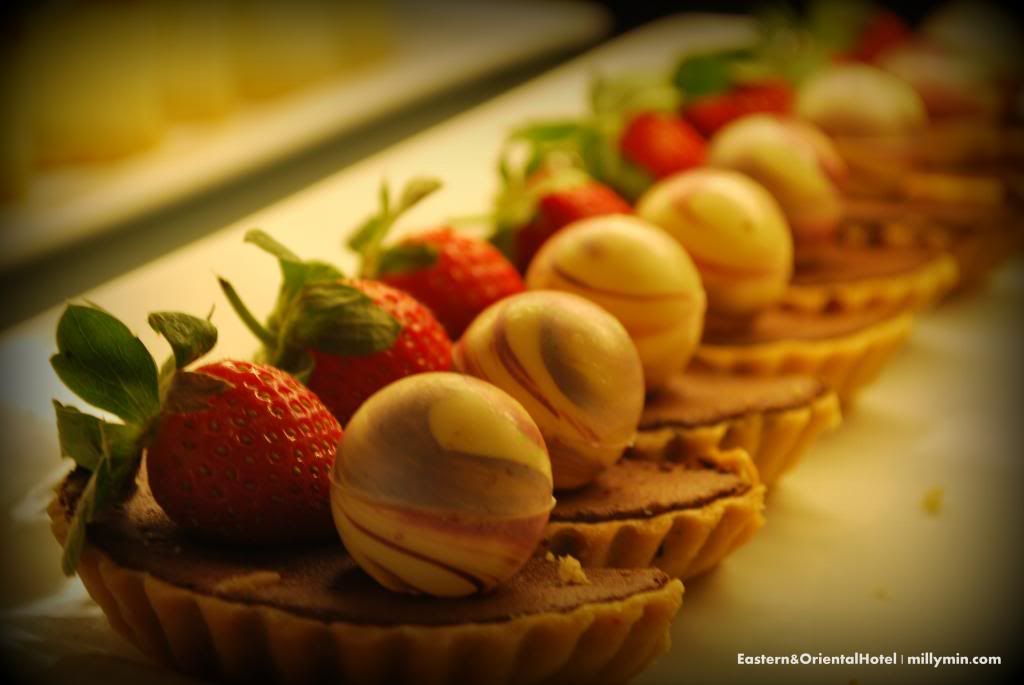 Please take note that Carvery Buffet will only available on every Thursday, from 7.00pm-10.30pm.
Eastern & Oriental Hotel
Venue: Sarkies (Victory Annexe Wing)
Time: 7.00pm – 10.30pm
FB Page: E&O Hotel
Tel: 04-222 2000 (ext. 3601/3602)
Be reminded to place your reservation 😉