Weekends here again. I've been waiting for it since Monday. Well, it happens to everyone on a weekly basis I guess. As for this week, I know I have awesome lunch waiting for me which I decided to have lunch with my daddy dearest. I think I have not had a proper one-to-one lunch with my dad ever since. Time flies, daddy's little girl now bring him for lunch instead 🙂
Hard Rock Cafe has launched 13 new items in its dining menu, on top of all existing ones which means you now have more choices on the menu! Many people say, when you ain't happy, feast! I reached Hard Rock Cafe early and hence, I decided to bring my dad for a short tour around the hotel. Alas, not like I am Hard Rock's ambassador but at least, I am still capable to show him around. I even asked him to check out the washrooms 😛 After the mini tour, we both were just so hot, sweaty and I thought, why don't we just get a drink and we were served with this ultimate quencher. Okay, thats not its name though. Its actually Strawberry Basil Lemonade but I still insist to name it Ultimate Quencher. Its sourish, of course, served with fresh strawberries and basil muddled together with made from scratch lemonade.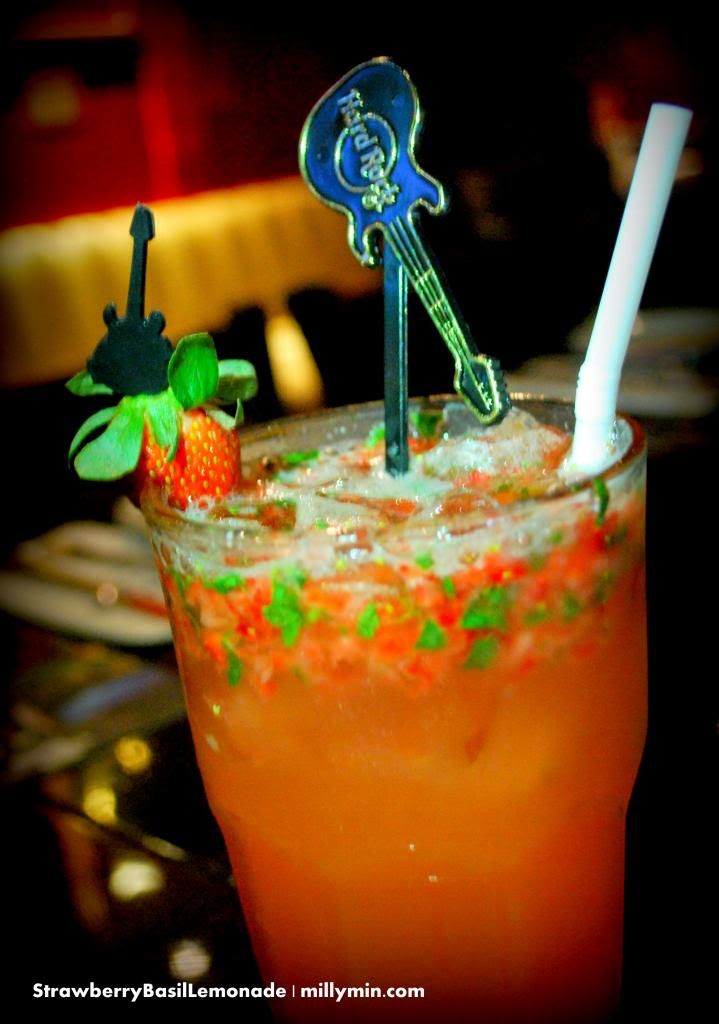 The Texan (RM33.00) served with chipotle and Hickory Bar-B-Que sauce, cheddar cheese, xrispy jalapenos and crispy onions. You can add another RM10 for a 100z Bar-B-Que sandwish, well just in case if you are starving or having a bigger appetite 😛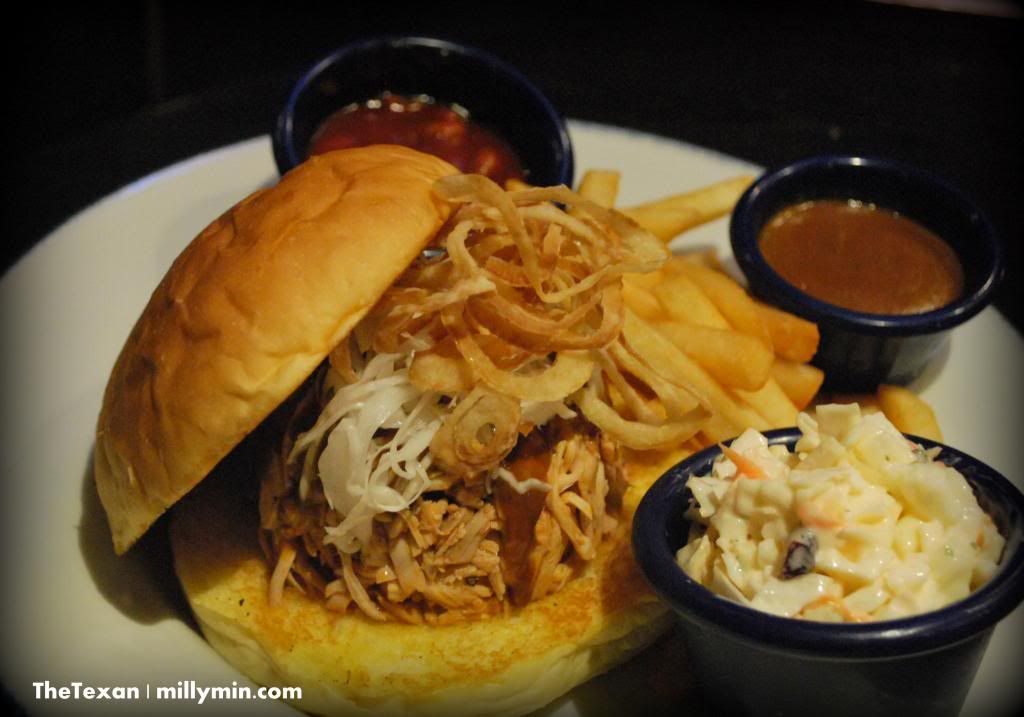 One of my favourite. When I was little, I hate veggies. Yes, I hate veggies! But now, which I have grown a lot older, salad seemed to be the thing for me. Smokehouse Chopped Salad (RM 35.00), served with freshly chop mixed field greens tossed with diced smoked chicken, turkey bacon & spiced pecans, cheddar cheese, pico de gallo with smoky citrus vinaigrette and topped with fresh sliced avocado.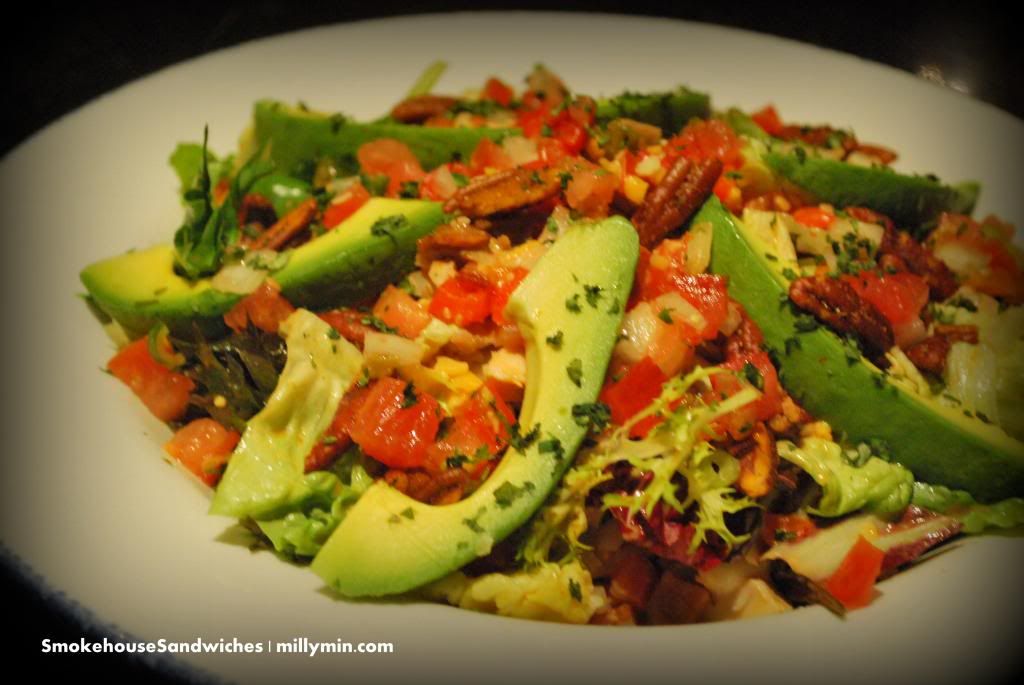 Legendary "Percik" Burger (RM 48.00), yes, you read it right. Its PERCIK and not pancit. Its a mouth watering juicy burger, basted with a paste of Malaysian spices, topped with cucumber slices and fried onion straws. Just a little spicy 🙂 no worries. Hard Rock Cafe is blending the Malaysian delicacy into its menu now.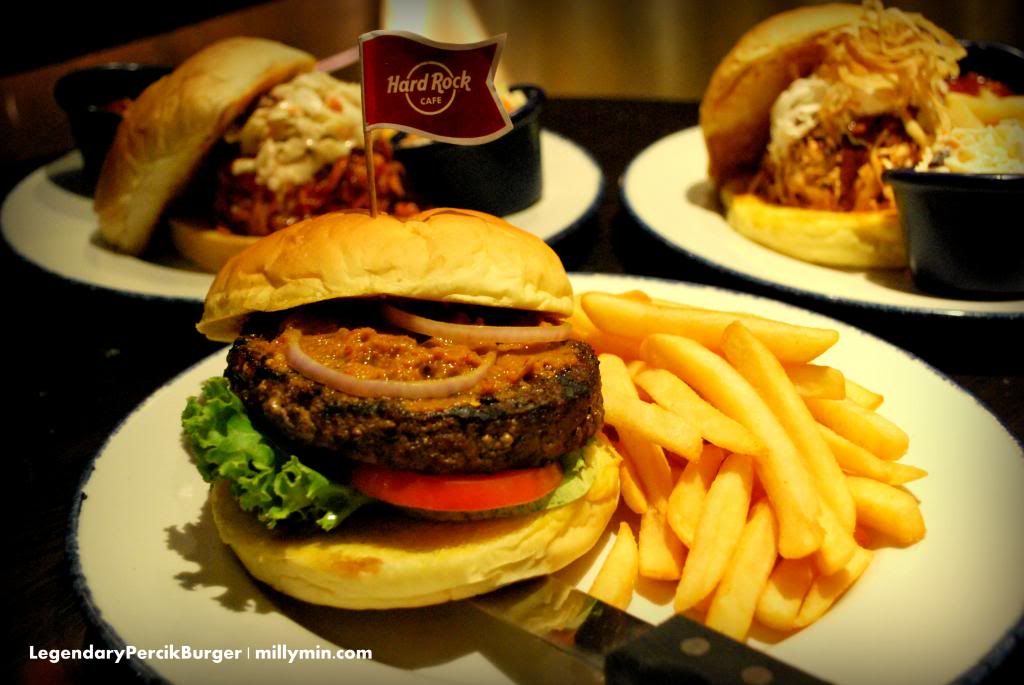 BBQ Pulled Chicken Sandwich (RM 28.00), it is Hard Rock Cafe's in-house smoked chickens that are hand-pulled, hence you can feel the tenderness juicy meat each and every of your bite. It is served with on a toasted Ciabatts bun topped with Hickory Bar-B-Que sauce, topped with coleslaw and served with ranch beans and seasoned fries.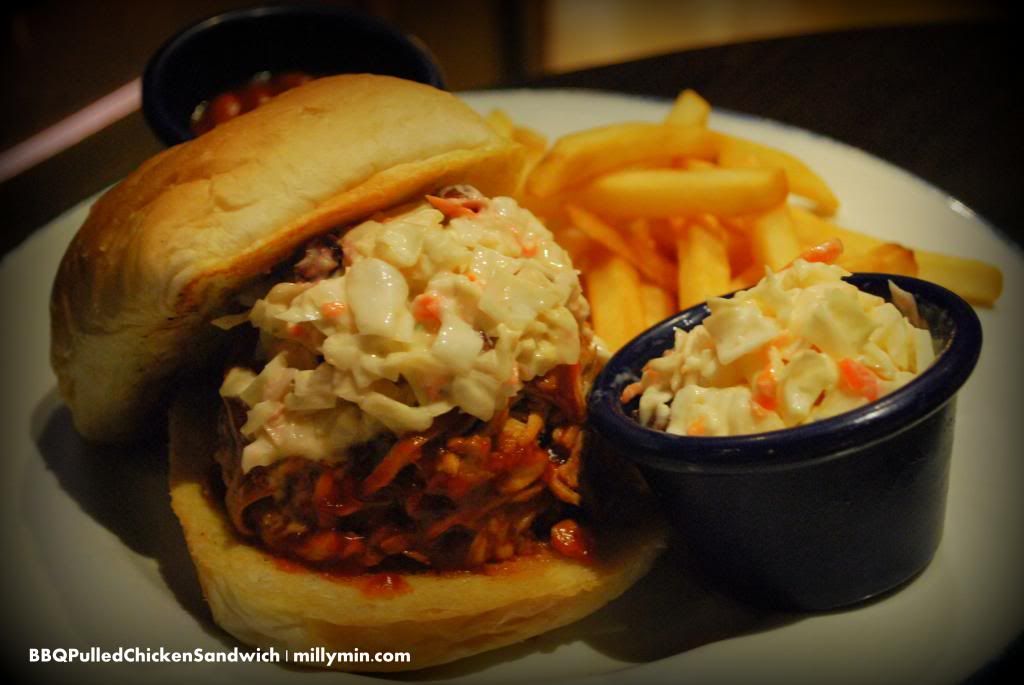 South Carolina (RM 30.00), tangy homemade South Carolina style mustard Bar-B-Que sauce with crispy slaw and crispy onions. I won't elaborate much, just grab it!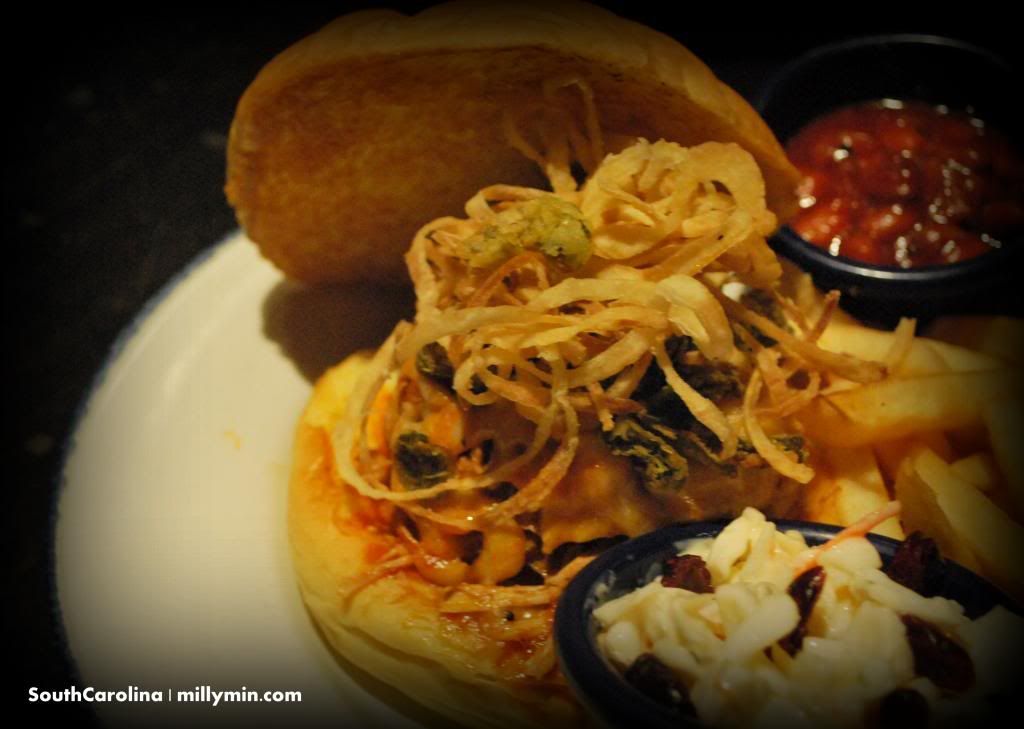 I was just enjoying my weekend, how I wish I can have every other day just like today.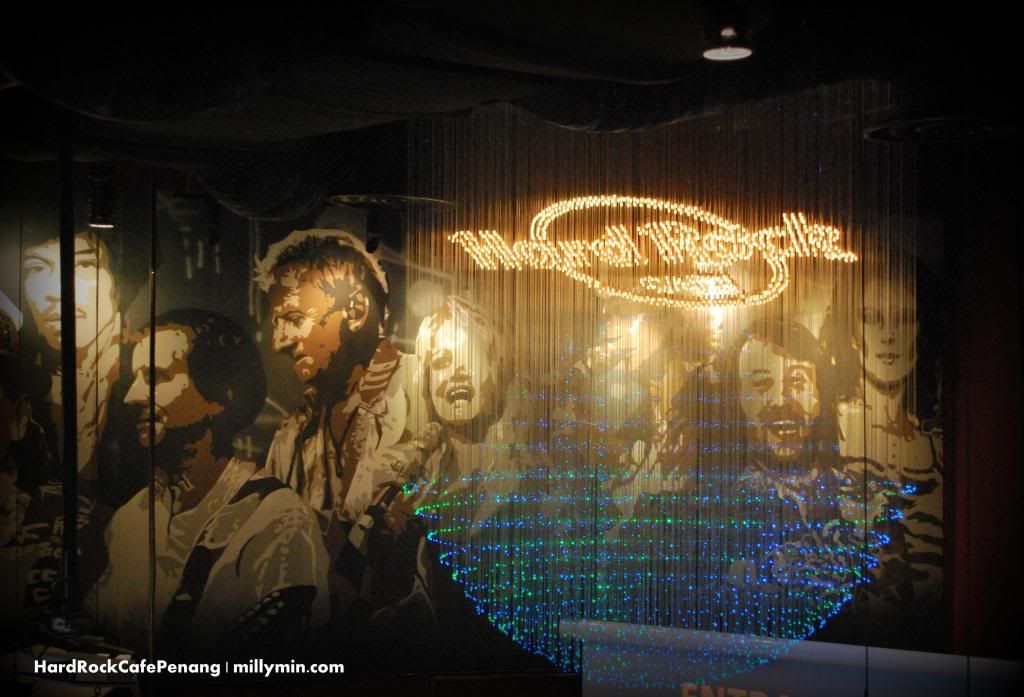 Chef Awie presenting while my mind has obviously wandered away just waiting for the scrumptious food to be served 😛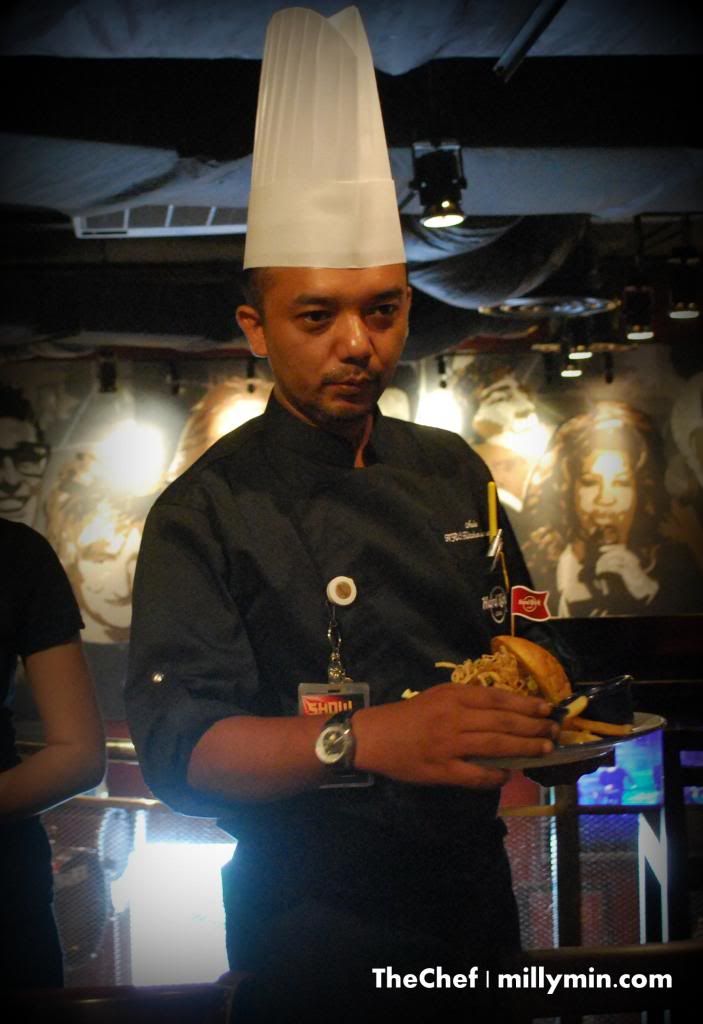 This round, I noticed that Hard Rock Cafe is really hitting the core of the Malaysian locals. Ferringhi Ikan Bakar (RM 30.00), is now available in their menu too! Its all served under one roof now 😀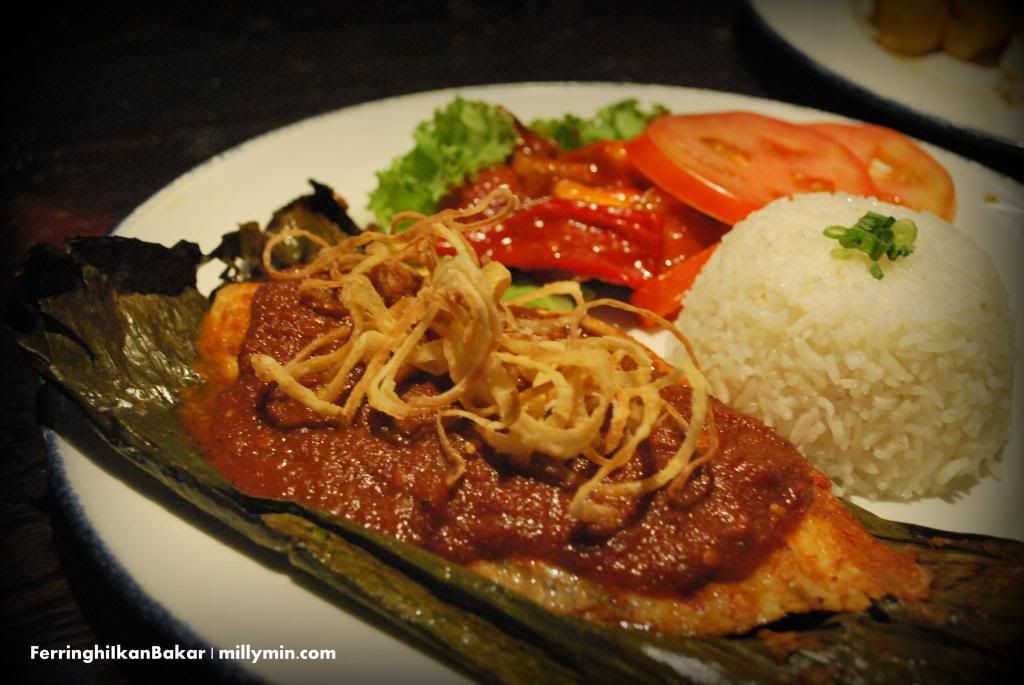 As you might not be in a mood for meat, lets do vegetarian instead. Vegetarian Seasonal Vegetables (RM 25.00) is now available served with stir fried seasonal vegetables with garlic and vegetarian oyster sauce alongside with vegetarian prawns, fried beancurd and steamed rice.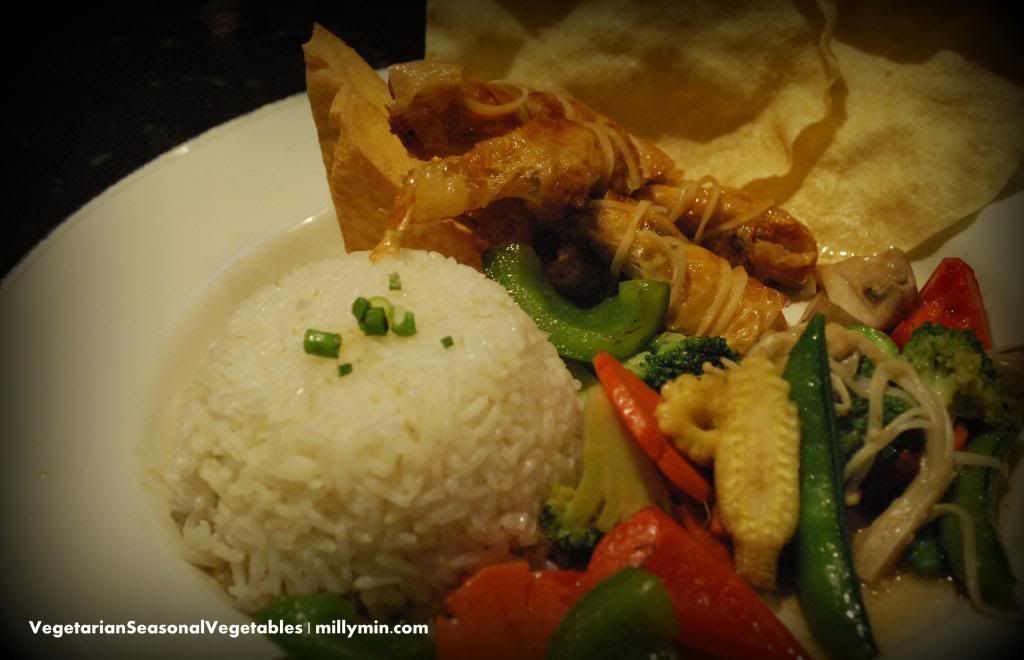 Seafood Spaghetti (RM 35.00), served with assorted fresh seafood simmered in Hard Rock Cafe's homemade fresh tomato coulis on a bed of buttered spaghetti with garlic toast. Served with perfection. 😀 Dad loves it too!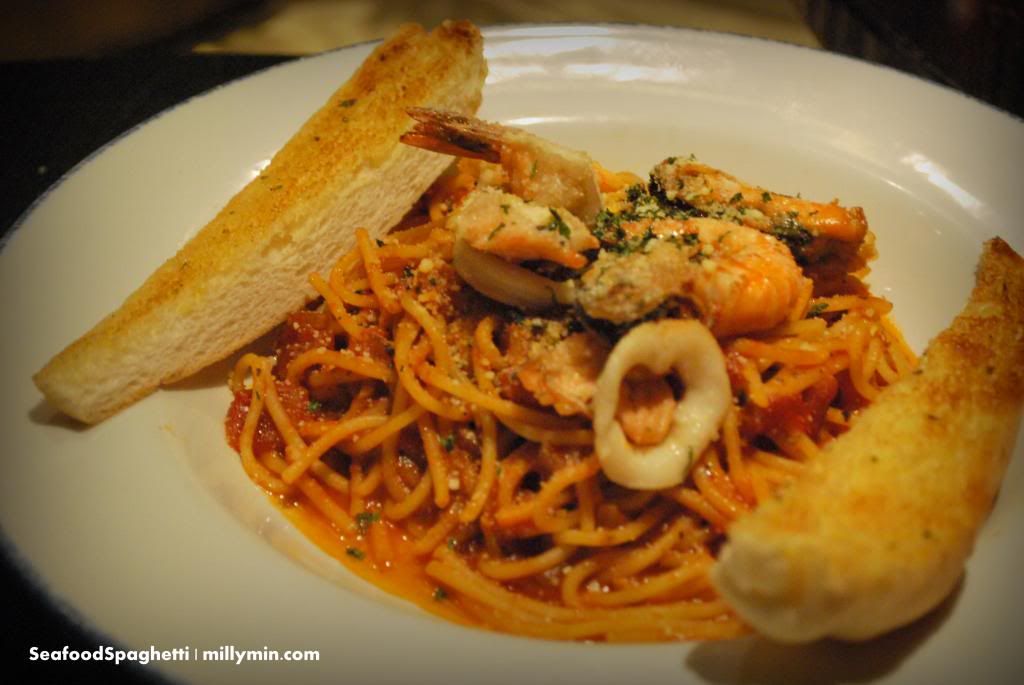 Tom Yam Seafood Linguine (RM 30.00), now I reveal 😛 Many of you asked me when I posted this on my FB and Instagram. Sorry for posting food pics all the time, I just can't resist and I just wanna share good stuff 😀 The Tom Yam Seafood Linguine is served hot and spicy as its a wok-fried pasta with spicy tomyam sauce with succulent seafood and fresh vegetables. You don't have to go Thailand for tomyam lahhh.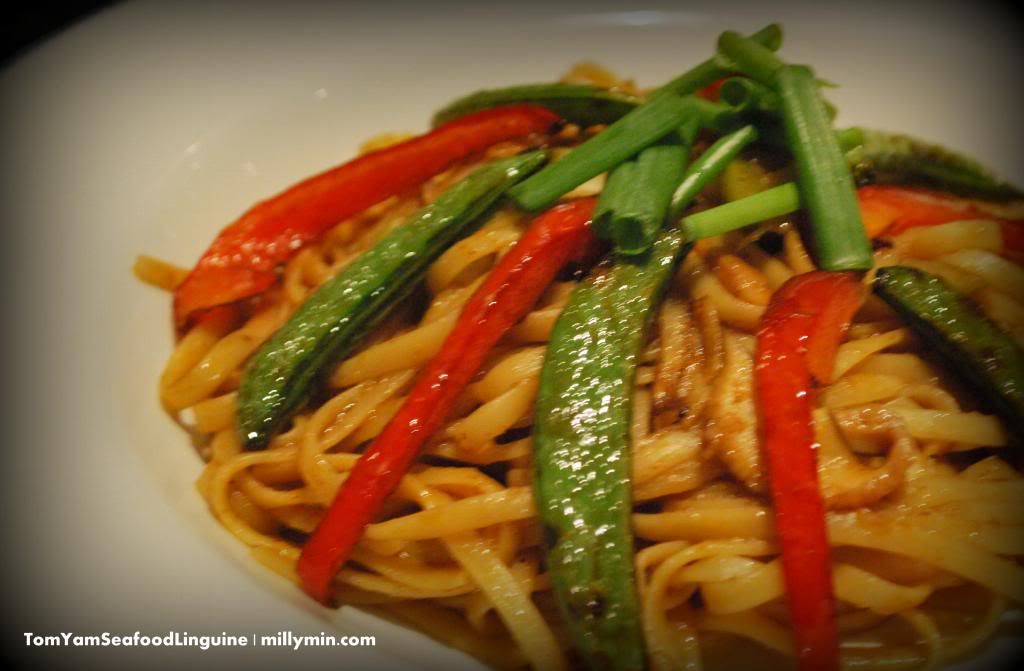 Stuff needed for the mix.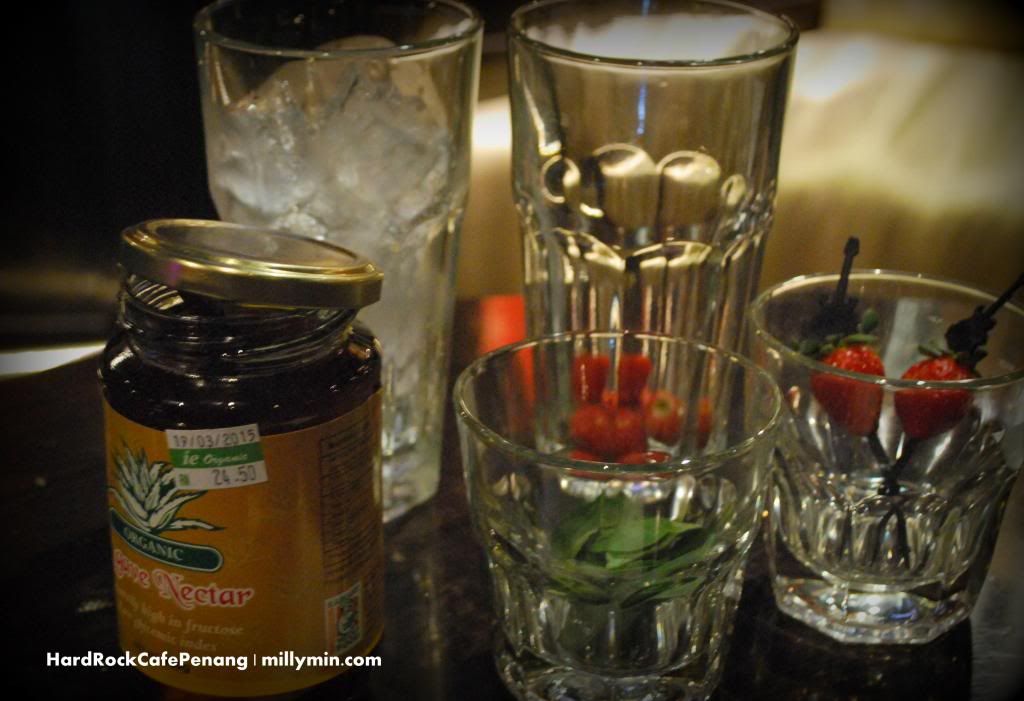 I love the drink so much that I got the bartender to show me how he mixes my awesome drink.
I know! I know! You were about to say, "the colour so nais!" , right? Well, I think so too. Perhaps, I was attracted to its colour. Nice colour and it has a nice name too. Its Blues Riff Lemonade (RM 45.00). It consists of Smirnoff Vodka, Blue Curacao, Ginger Liqueur and made from scratch lemonade topped with club soda. Yea, I know. Initially when I was checking it out, I went a lil boncus as there are a mixture of so many stuff in there but the mixture did not go wrong. Not at all! Its alcoholic based for your kind information.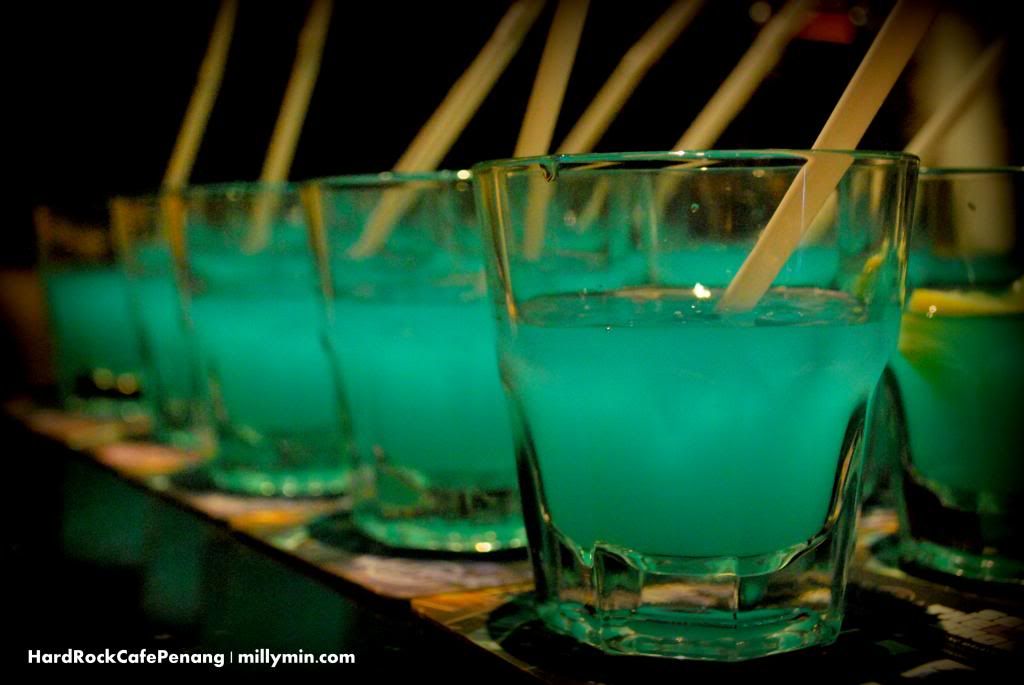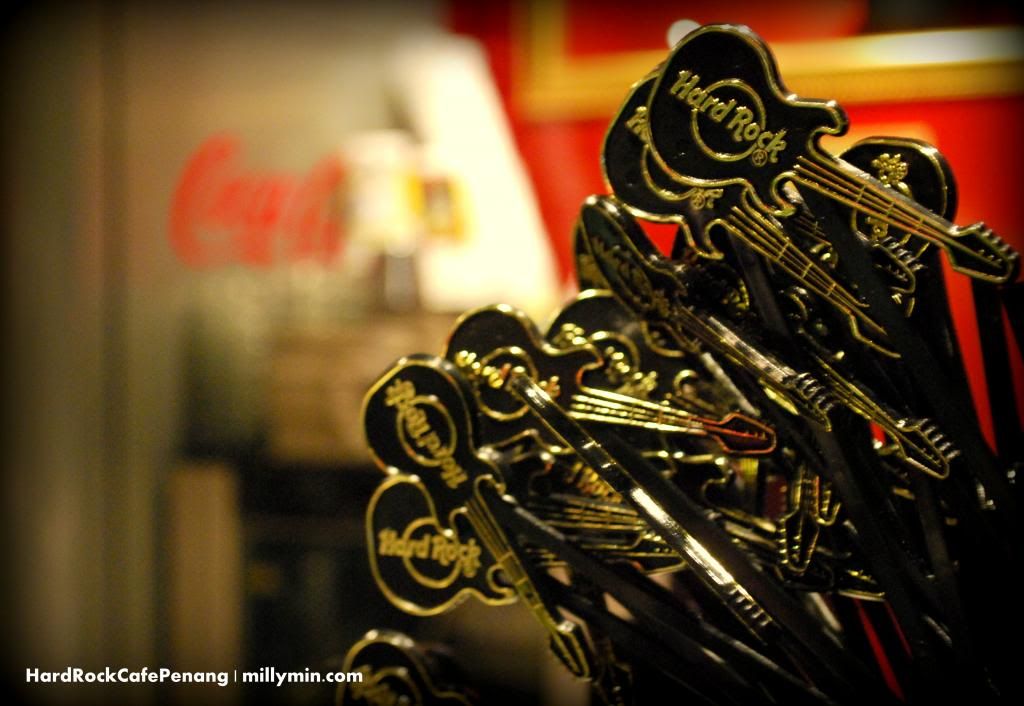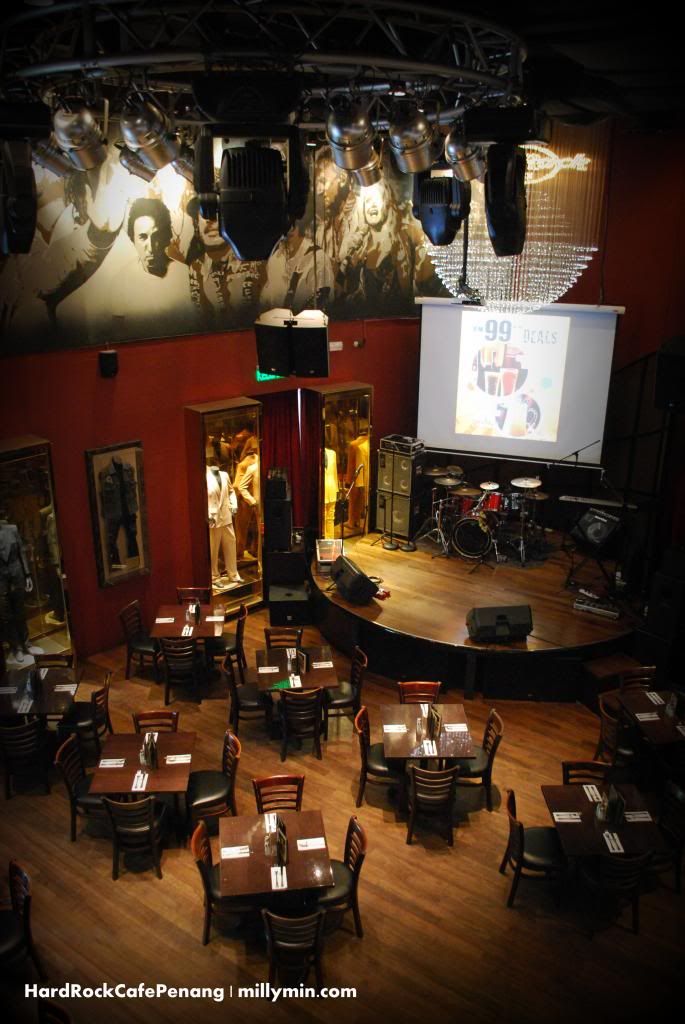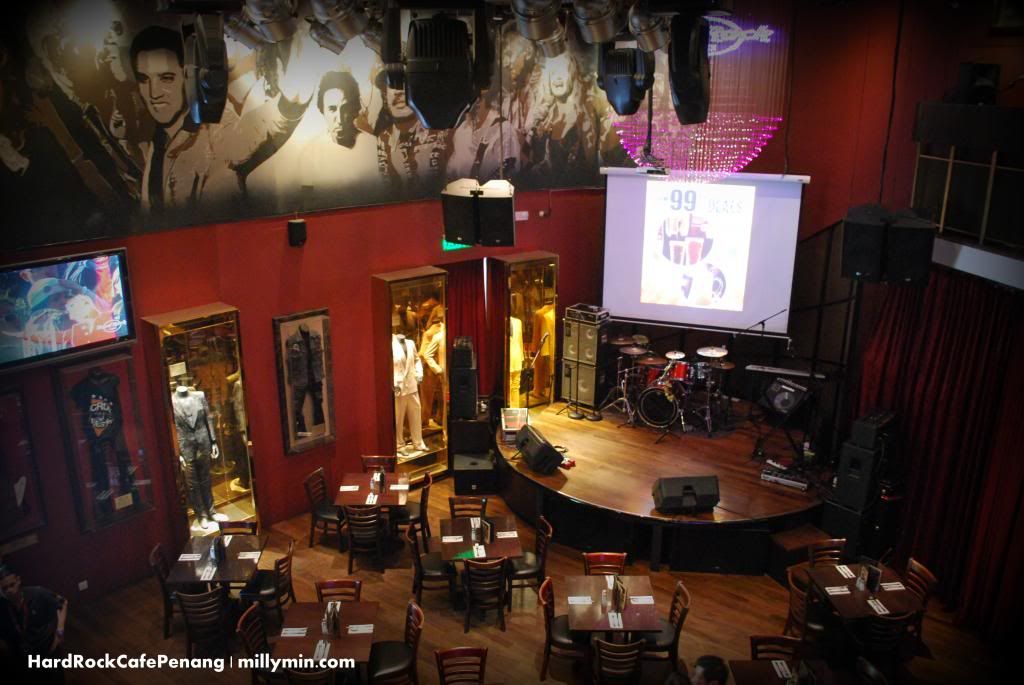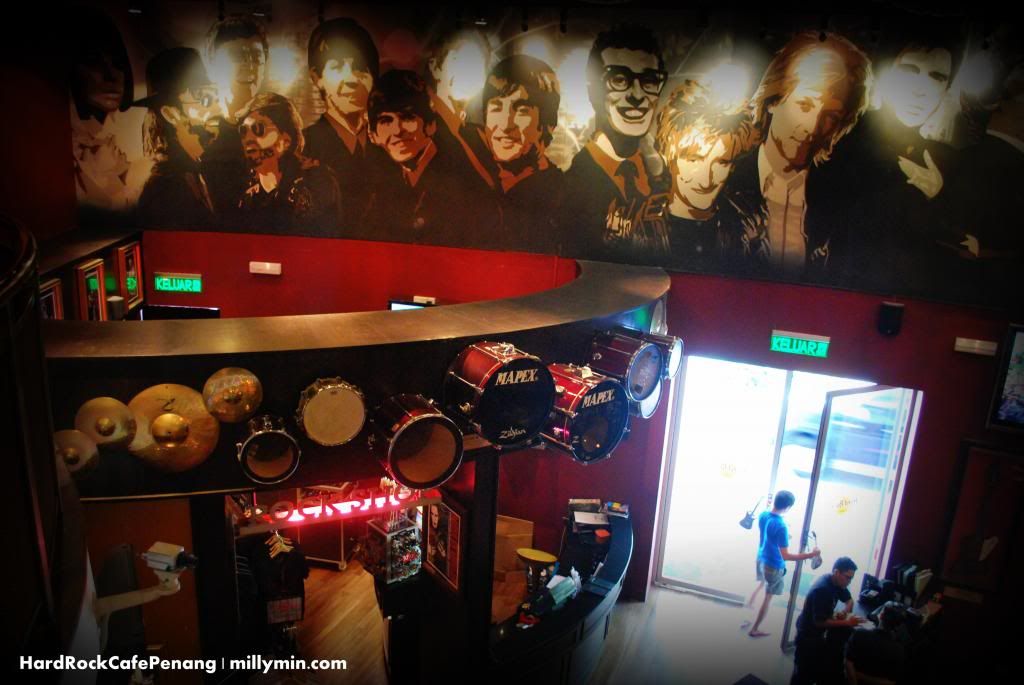 My happy pup and also my lunch date 🙂 Well, we were just enjoying the weekend away.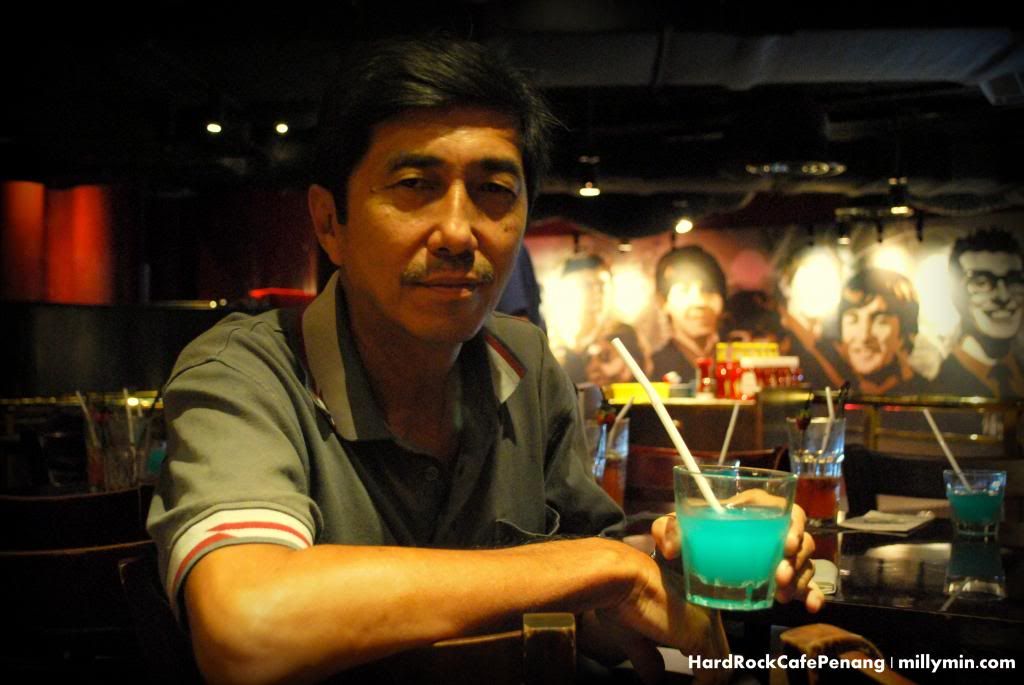 See, I still can't get over the blue beauty 😛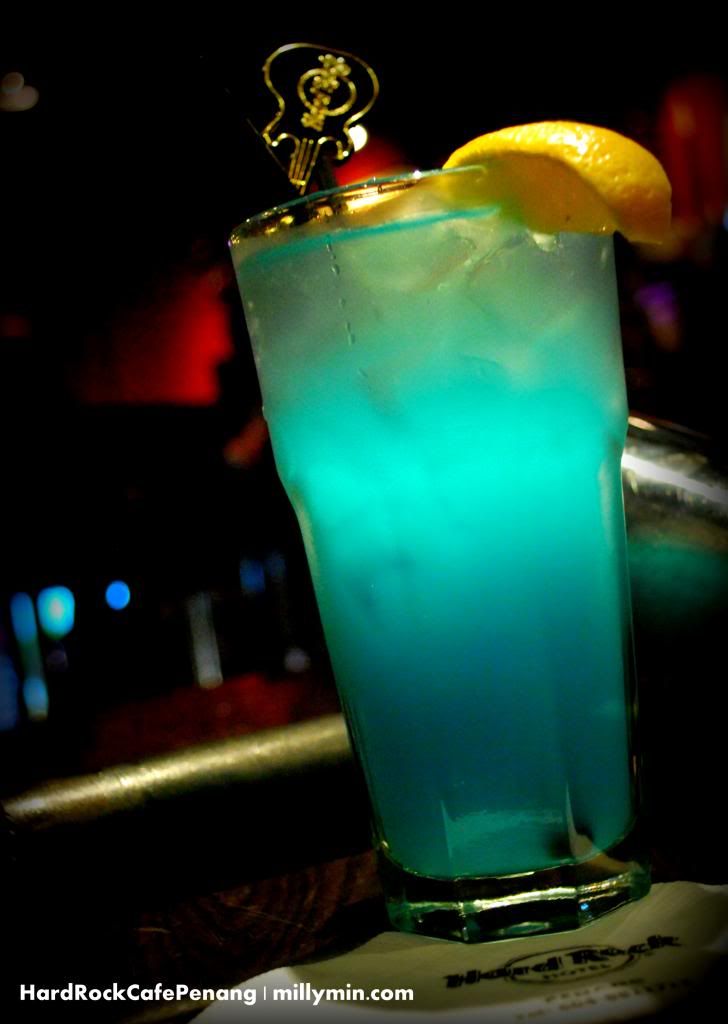 I usually love saving the last for the best … and the bomb is the Mud Pie (RM 35.00). Cookie crust filled with a heavenly concoction of coffee and chocolate ice-cream from Haagen Daaz topped with hot fudge and crunchy almond flakes. Nuff' said! Its the bomb!
I am delighted, thats for sure. So, stop drooling on this blog post. Just head over to Hard Rock Cafe 🙂 Everyone deserves a break, a good break!
Operating Hours:
Sunday to Thursday : 11.30am – 2.00am
Friday, Saturday & Eve of Public Holidays : 11.30am – 2.30am