It might sounded silly but the first question I asked was, "How do I pronounce Kürtős?" and I went 'kuetos', 'kartuz', 'kurltoz'-ing which I was then told that the actual pronunciation should be 'koortoz'. Make sure you get it right before you place your order 😉
Well, Kürtőskalács or kürtős kalács its in a Hungarian which is pronunce as: [ˈkyrtøːʃ ˈkɒlaːtʃ]). Kurto means chimney and when hot, steam rises from the cake just like a chimney whereas kalacs means milk-loaf. Hence, there is where Chimney Cake derives from. And so, I did a search on Google and its actually the oldest pastry in Hungary and it comes from Transylvanie. The pipe of the stove was the reason of the name.
Many people like me, have those "I thought …" in mind."I thought it is a sausage roll. I thought its an over-sized-long-looking-doughnut." Right, its actually none of the above.
Kürtős is actually a pastry baked over the fire stove. Well again, due to shopping mall's rules, more on safety issues, no fire stoves are allowed. Hence, it is baked over the oven.
I was just checking out the kitchen, snapping some pics. The next minute when I lifted my head, I saw many people! Alas, not like I bake those.
You can dip it with butterscoth, garlic cheese or even chocolate!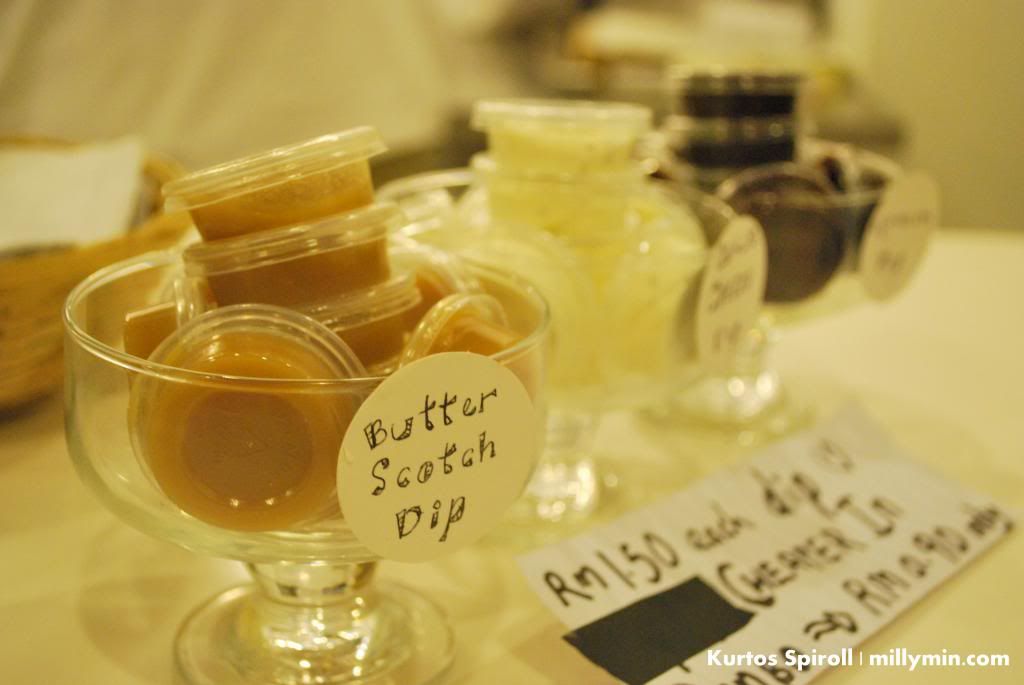 Wall of fame. A wall which tells you how you are able to bake Kürtős.
There are variety of coating that you can go with. There are 9 different ones including the original Kürtős.
It is basically a Hungarian pastry which is also known as chimney cake or stove cake. You can easily get this along the street in Hungary but not here.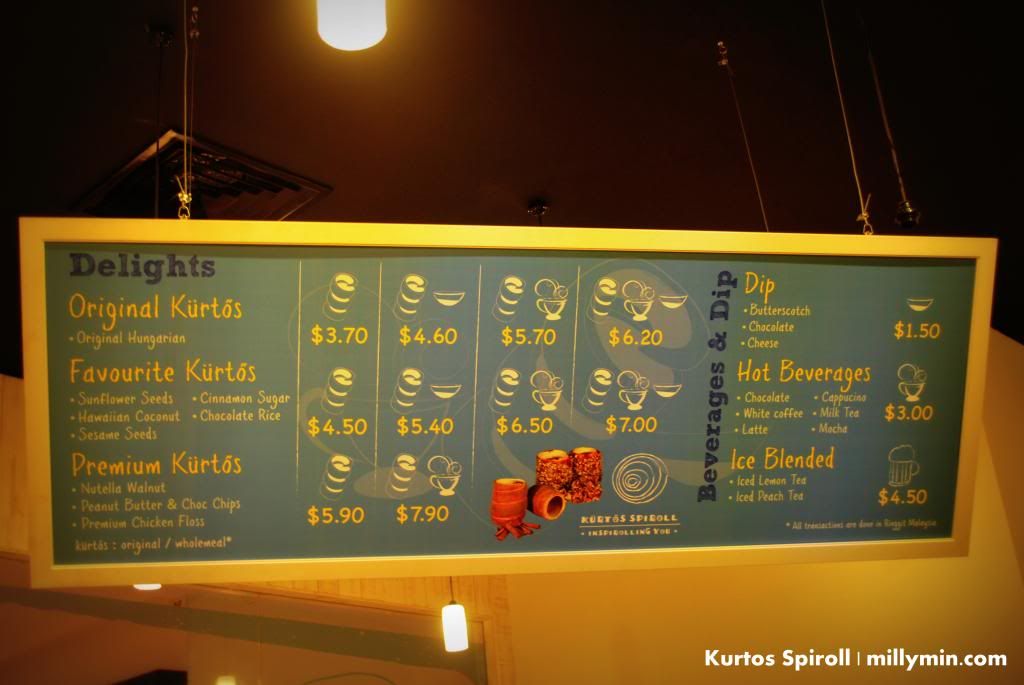 … and my #1 favourite Kürtős is Cinnamon Sugar. 
followed by my #2: Sunflower Seeds
My #3: Nutella Walnut
My #4: Peanut Butter & Choc Chips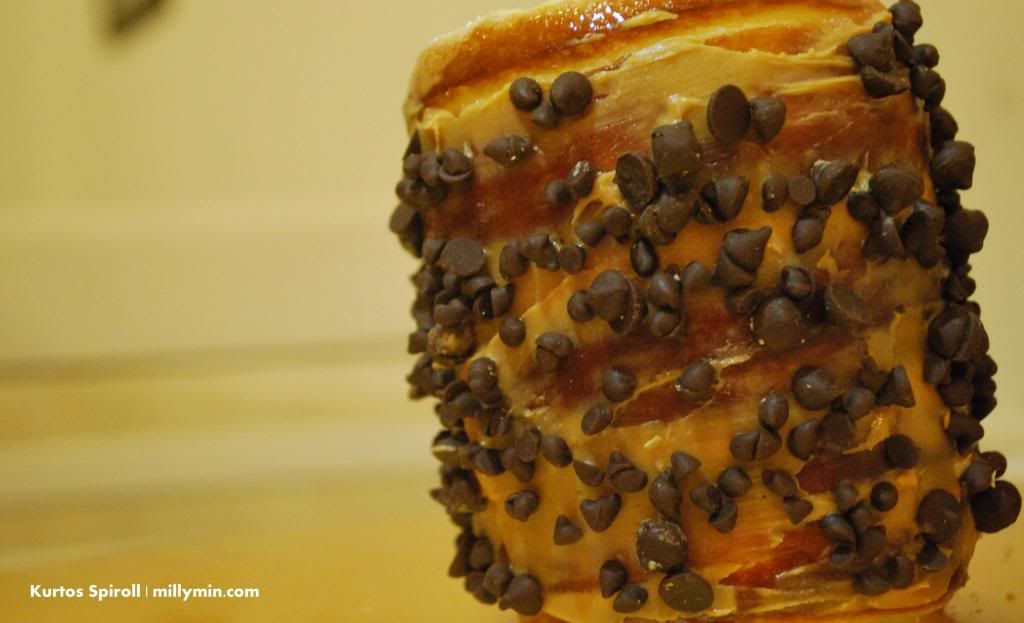 My #5 Sesame Seeds
My #6: Chocolate Rice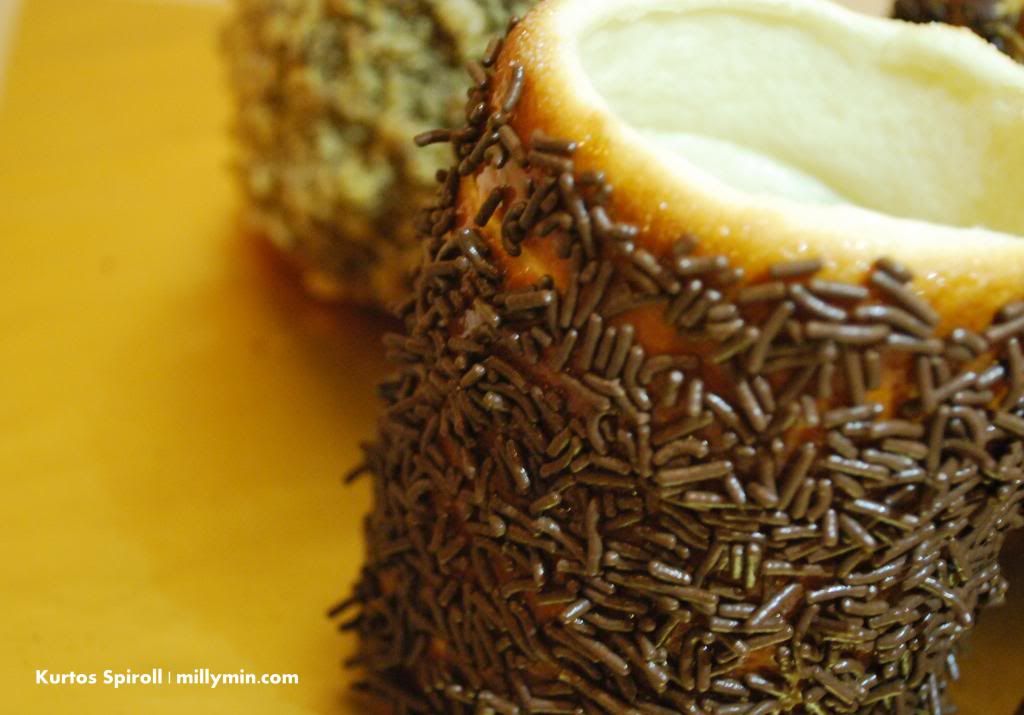 My #7: Hawaiian Coconut
My #8: Premium Chicken Floss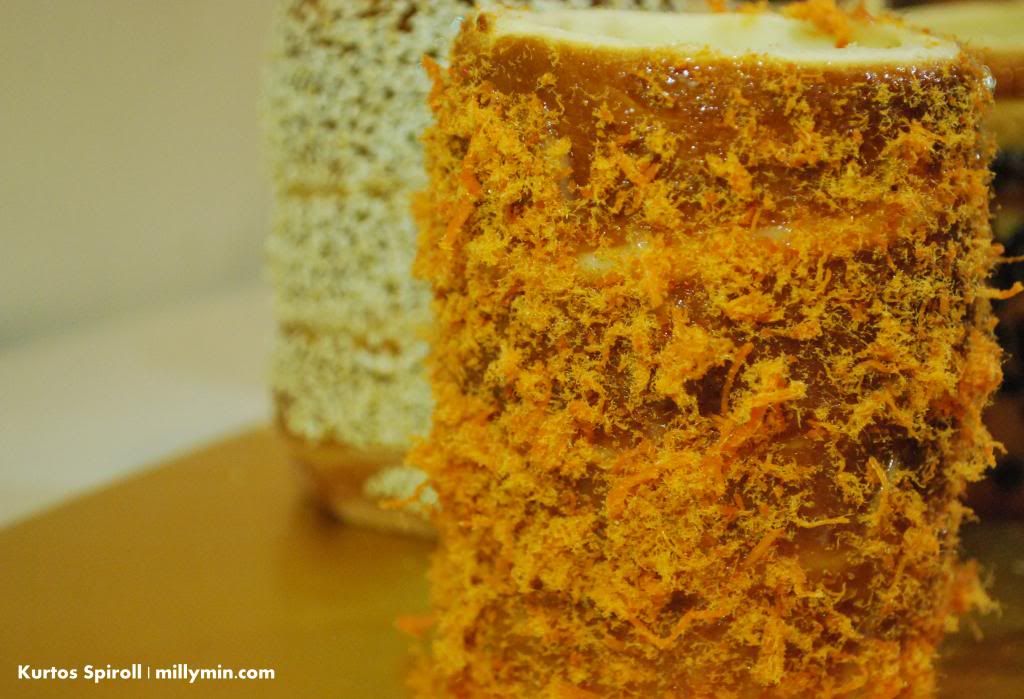 and the Best Sellers are : Original, Sunflower Seed, Cinnamon and Nutella Walnut
The sweetness comes from the sugar and nuts that you roll it in during the baking. Anyway, your ranking and mine might differ. It all still depends on your taste buds 🙂 Personally, I prefer Kürtős as it thinner which makes the top layer crispy compared to Aunty Anne's pretzel. I still think that pretzel is a little too thick. Just a personal opinion afterall. 🙂
Now, you can catch Kurtos Spiroll here at Queensbay Mall, Penang!
Add: 3F-01B, Quees Street, Level 3, North Zone, Queensbay Mall
Facebook Page: https://www.facebook.com/kurtosspiroll