Dining by the sea. Something that we don't get to do often. Again, I would say, Penang has it all! Some call it as the Water Front venue but its actually a short pier called Church Street Pier in Weld Quay, serving western cuisine and its pretty awesome to dine while enjoying the breeze as the wind brushes your cheeks. 
I had some of the Must-Try in QEII. Katafi Bacon with white wide sauce and fresh vegetables which turned out that its pretty awesome which is priced at RM23! It has to be served hot and crispy!
Calling for Lamb Shank lovers. For those who is has affection for lamb shanks, Lamb Shank Oslo Bulo (RM42) is served with fresh veggies and cherry tomatoes. Its braised whole and it is really tasty.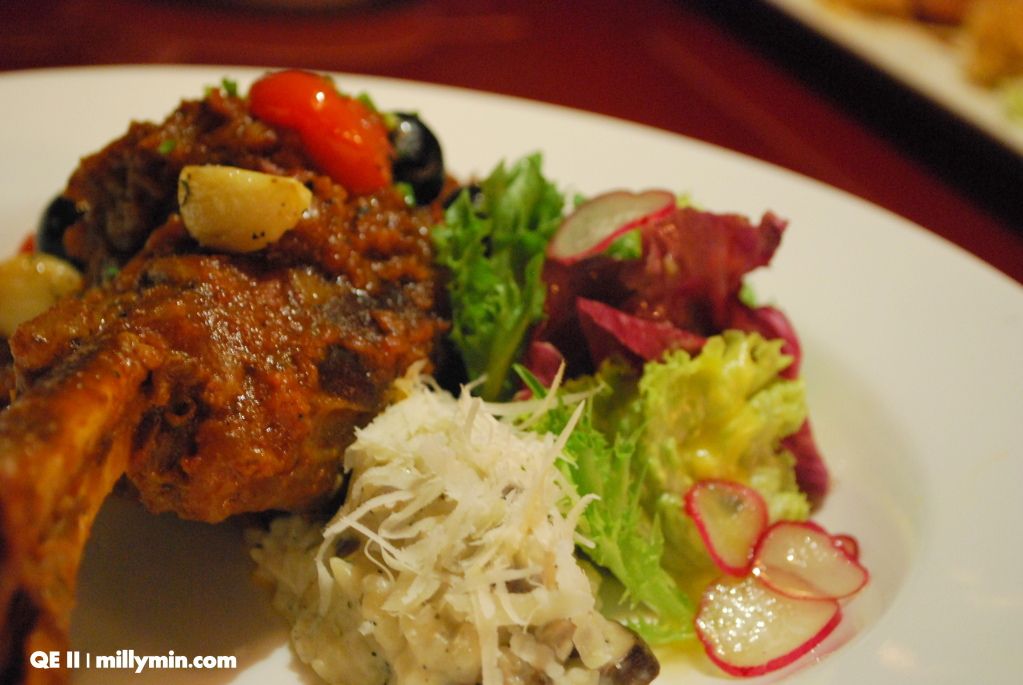 Wood fire: Seafood Marina Pizza. Those freshly baked pizzas from the wood-fired stove! They are priced at RM43 for 8-inch and RM50 for 12-inch.
Its indeed a posh relaxing place to dine where you can catch the scenic view of the sea, ferries and perhaps the sun as it goes down.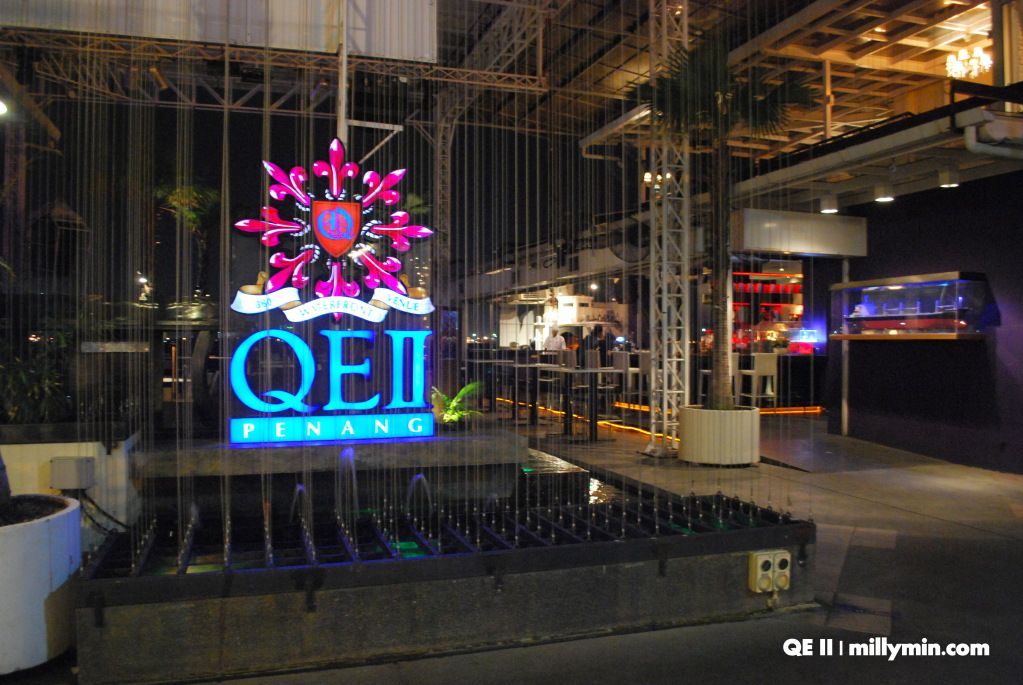 Name: QEII PENANG
Add: Tanjung City Marina, Church Street Pier, 8A Pengkalan Weld, 10300 Penang, Malaysia.
Contact: 604-261 2126
Business Hours: 12.00noon-12.00am