Imma huge fan of Thai food, so much of tomyum-kung lover that I visit Thailand on a quarterly basis. Seriously! Anyhow, there are a few Thai restaurants on this island itself. Don't have to go to Thailand actually 🙂
Imagine, cold rainy day … and TOMYUM! Well, thats a great combo for me. Not sure if that works for you, but I know it works for many people.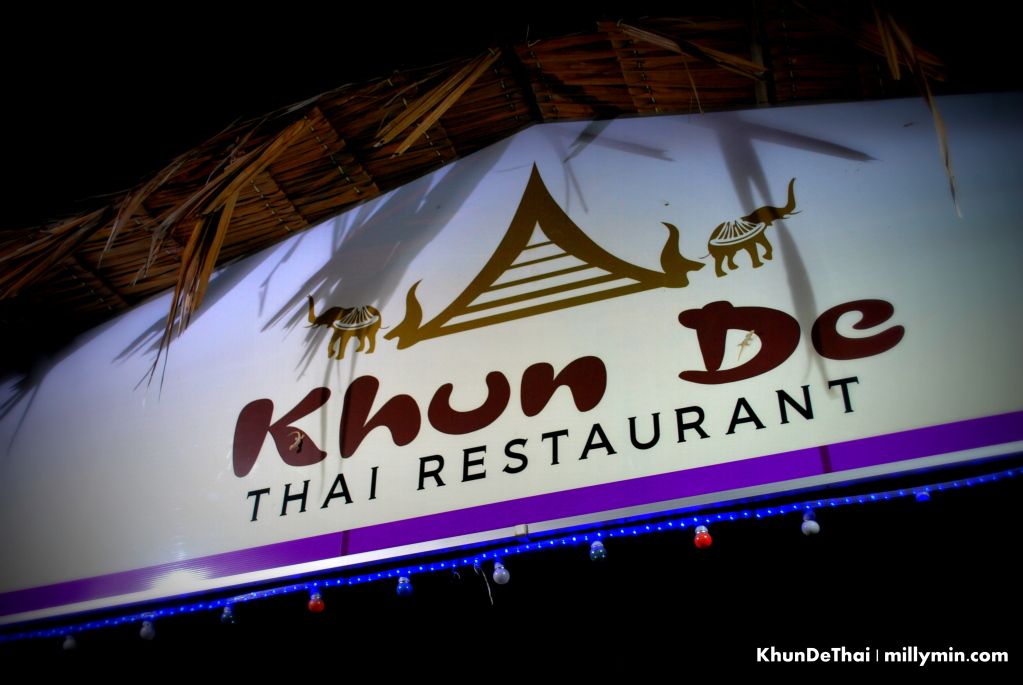 At Khun De Thai, there are proper dining tables (inside) or you can opt for the traditional way of dining on bamboo huts, just like what I usually have in Thailand!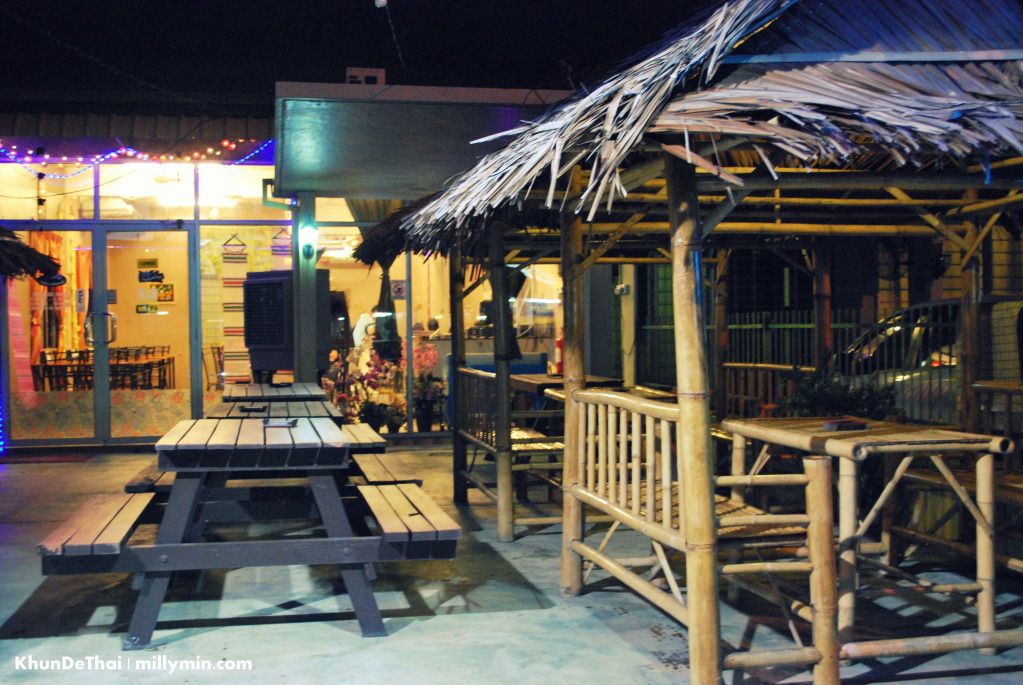 In Khun De Thai Restaurant, there are variety of options. Well, I will share some of their specialties!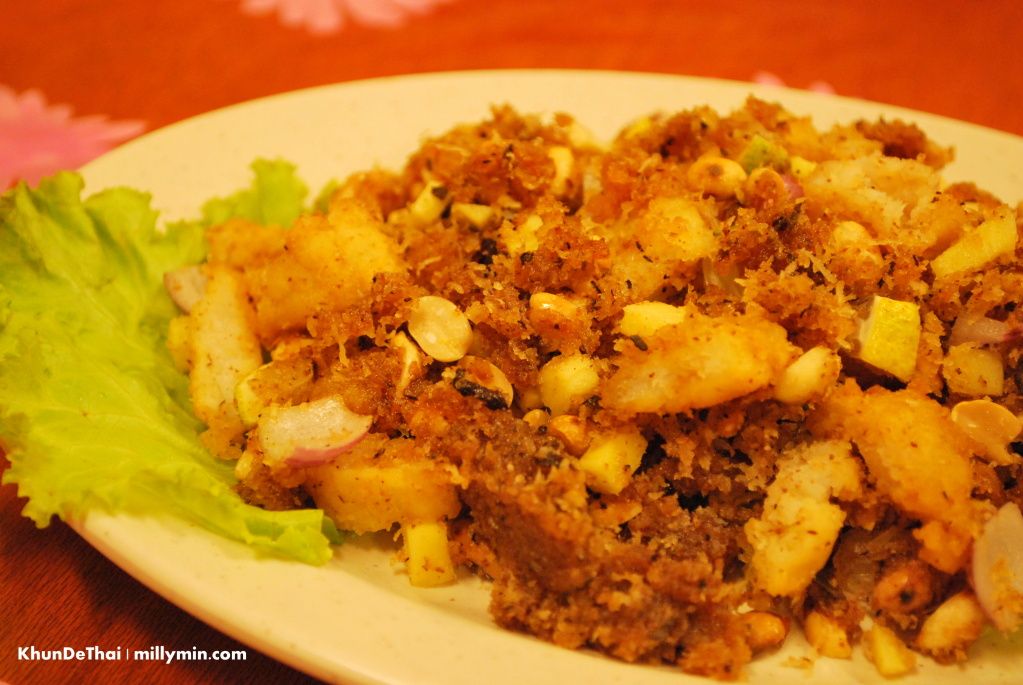 Miang Pla (RM14.00), a common Thai dish that most people go for. It is deep fried fish, crunchy and mouth watering.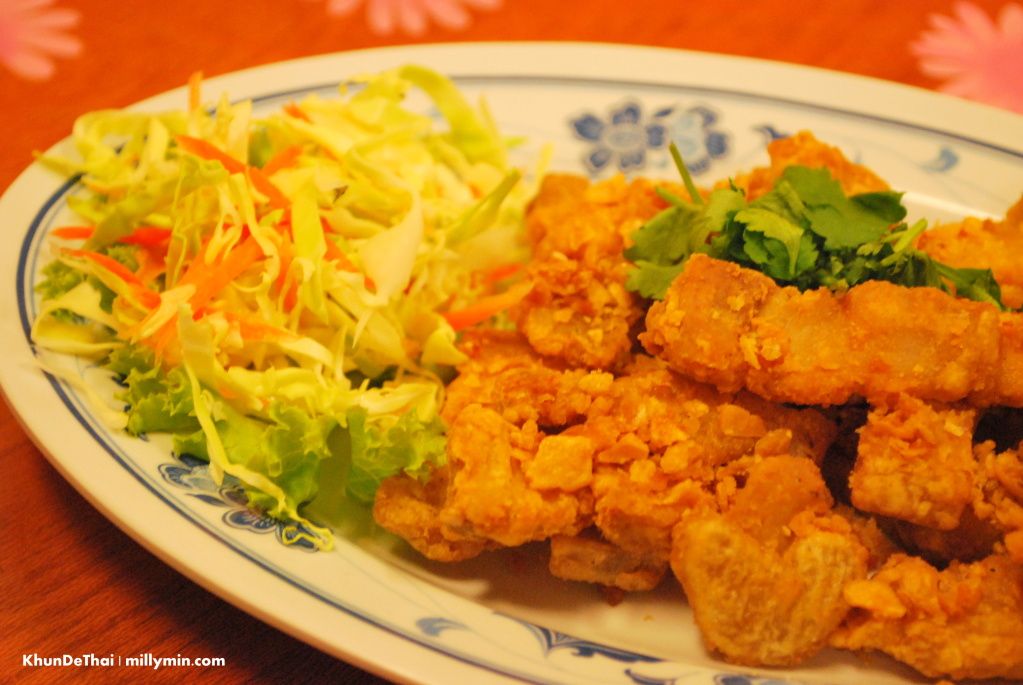 Garlic Fried Pork
Pumpkin Custard, taste like a bit like potato! But I always love pumpkins!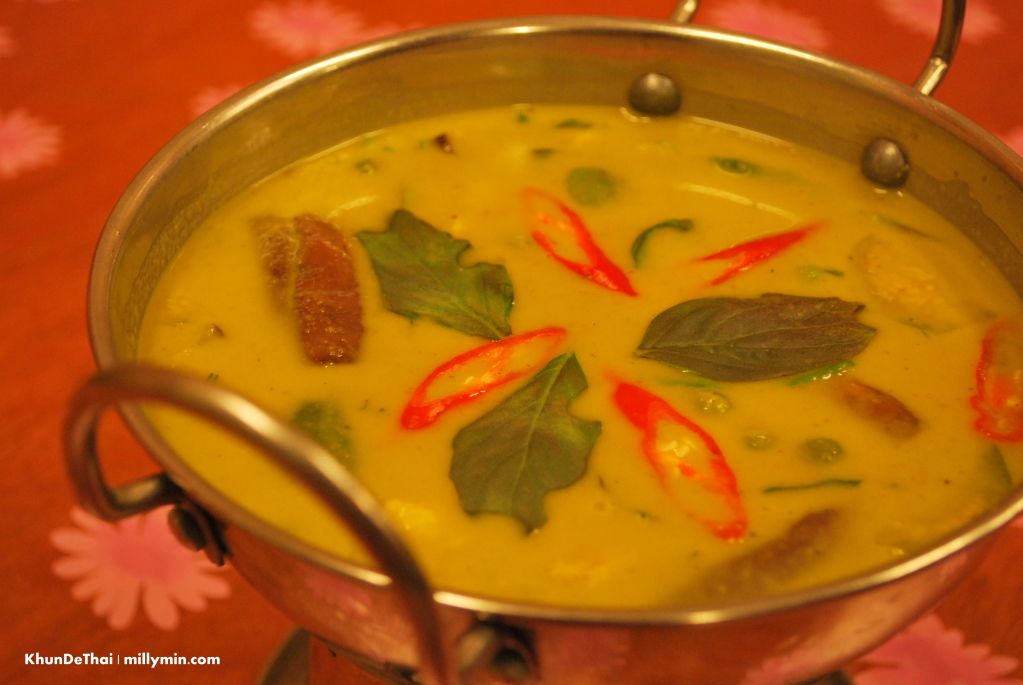 Thai Green Curry Pork – RM14(S), RM20(L) to serve alongside with tomyum!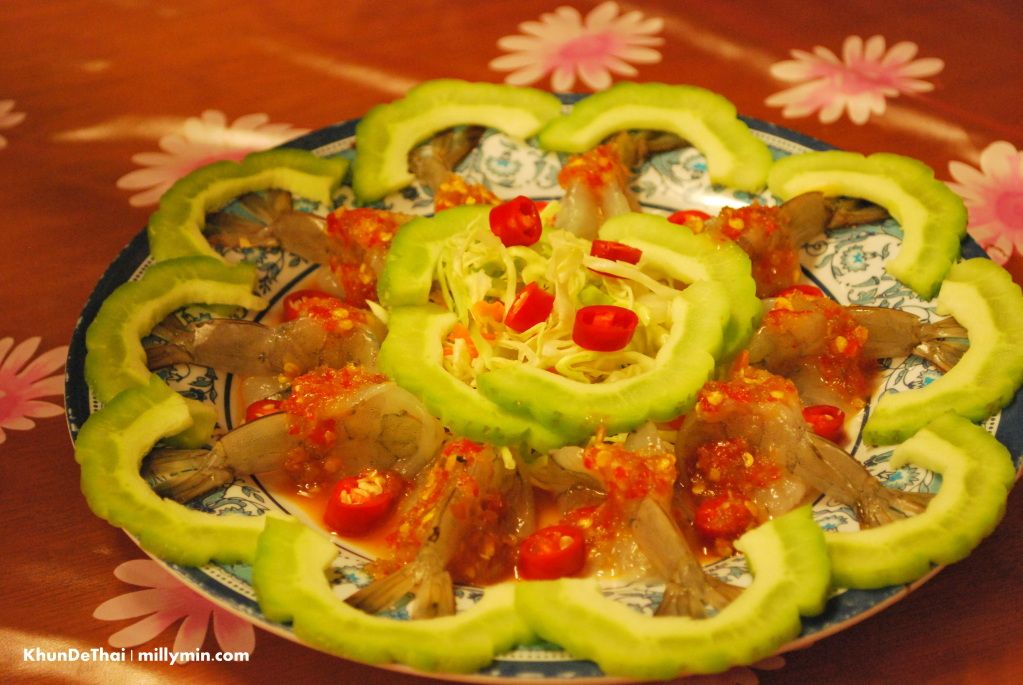 Prawn Sashimi, serve only fresh and raw prawns and go with Thai sauce. Prawn sashimi will only turn out really awesome when fresh prawns are being used. Aside from that, it all depends on the sauce served with the fresh prawn. Based on my makan experience, not all types of sauce works.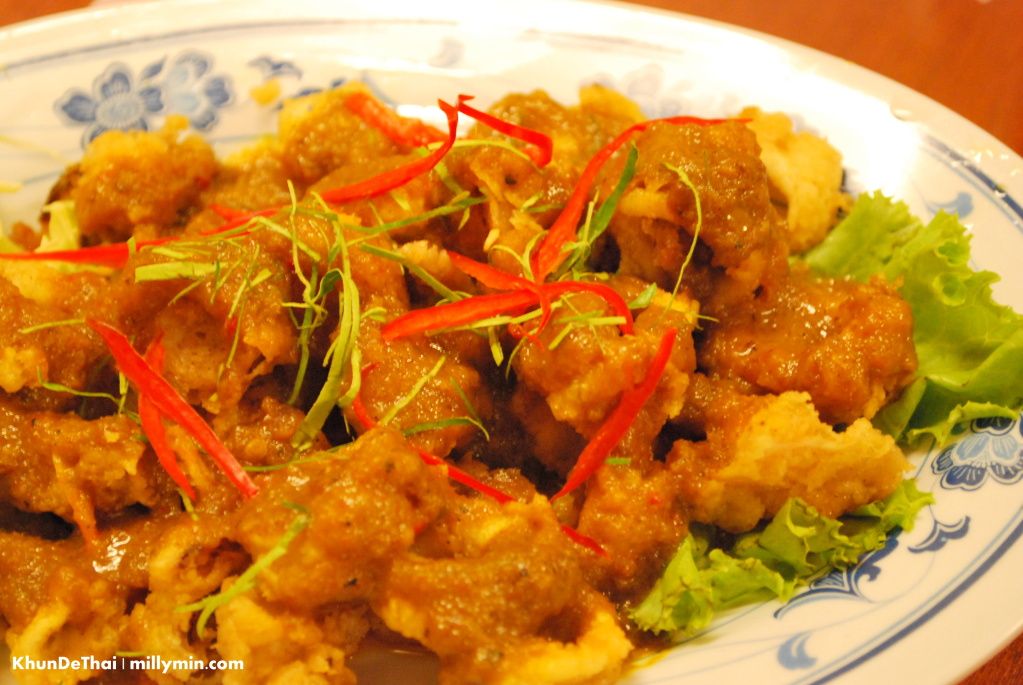 Choo Chi Squid priced at RM15(S) and RM25(L).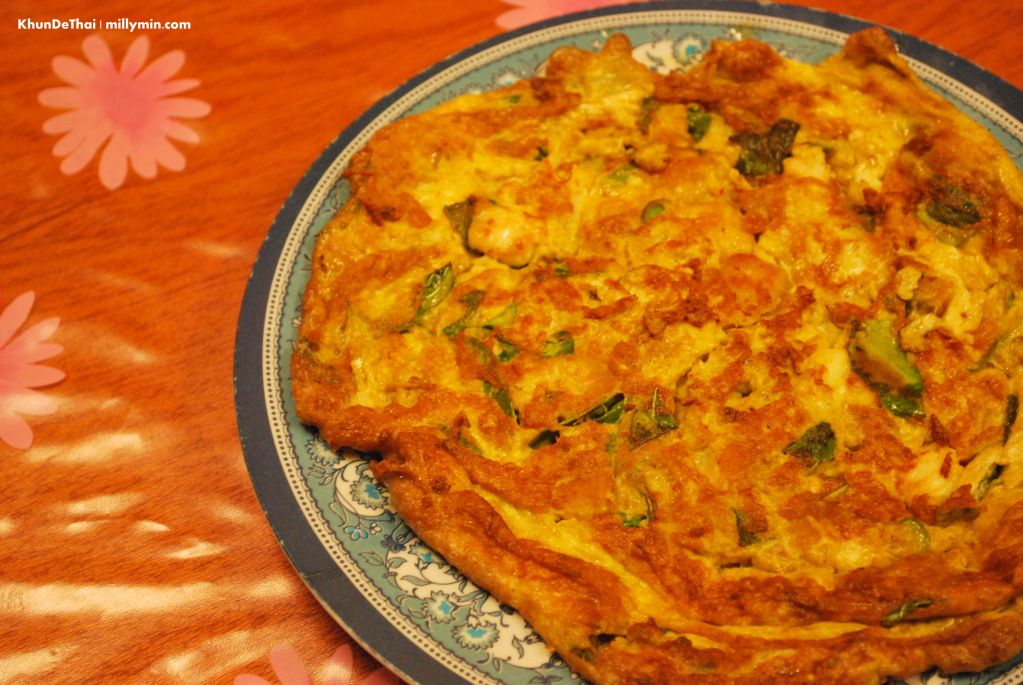 Fried Egg Otak Seafood (RM12.00).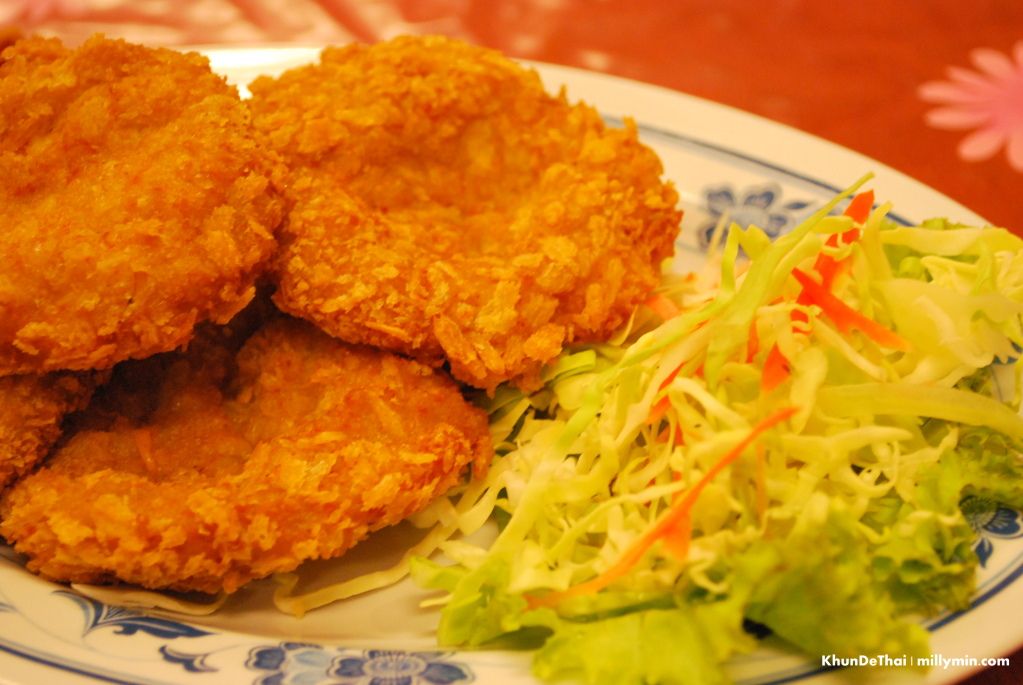 Prawn Nugget priced at RM3 per piece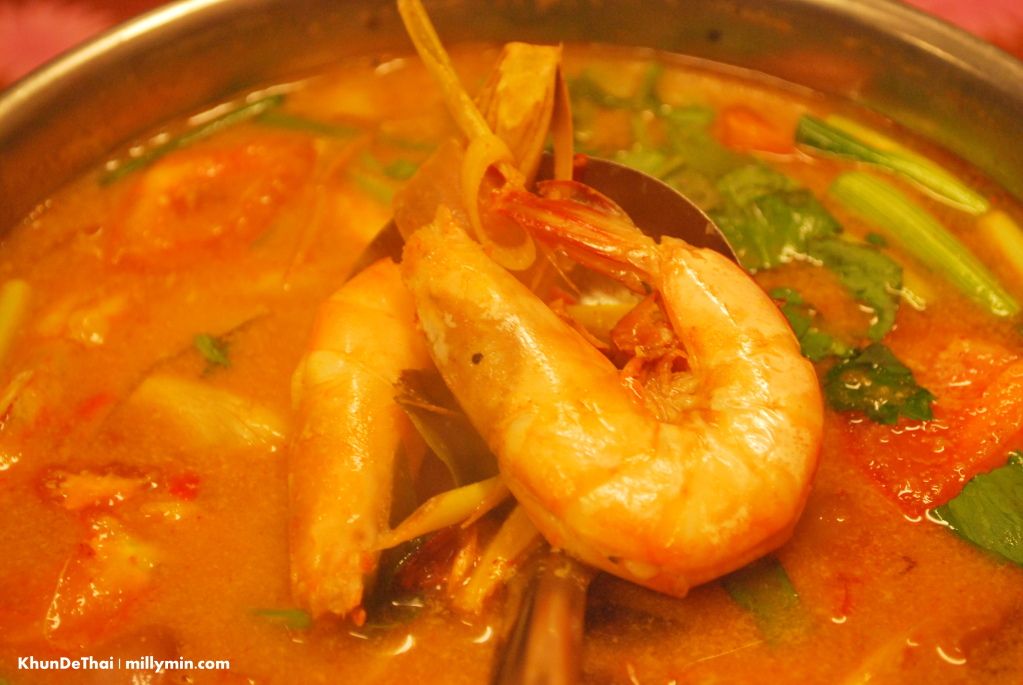 Tom Yum Prawns – RM19 (S), RM30 (L); SPICY!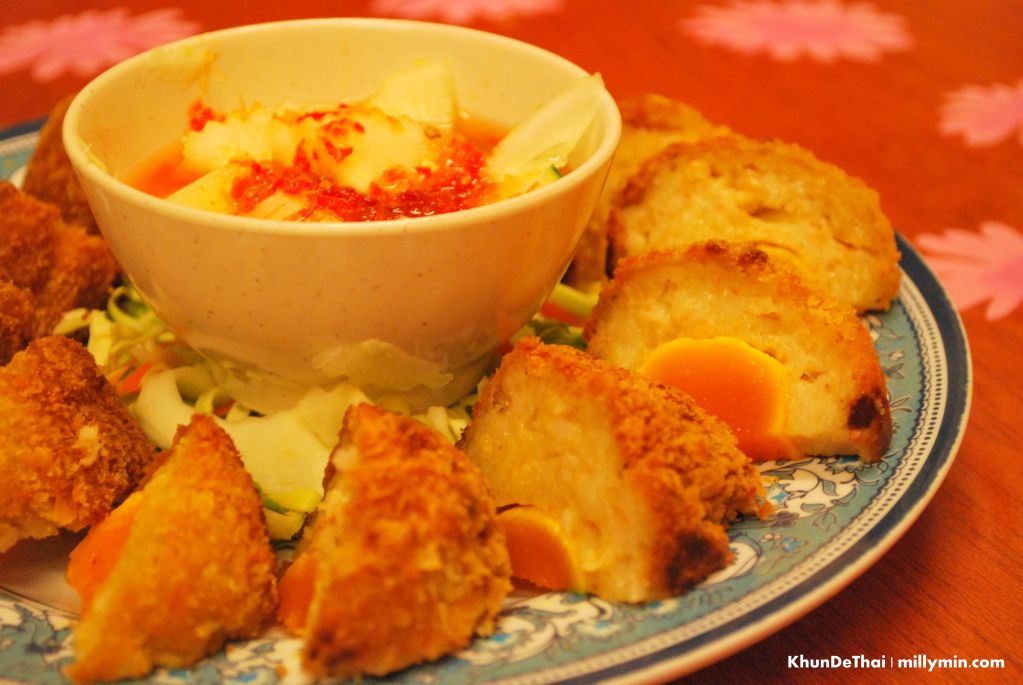 Bomb Nugget (RM15.00) meat balls stuffed with minced pork, scrimps and salted duck egg yolk! Every bite makes you want more!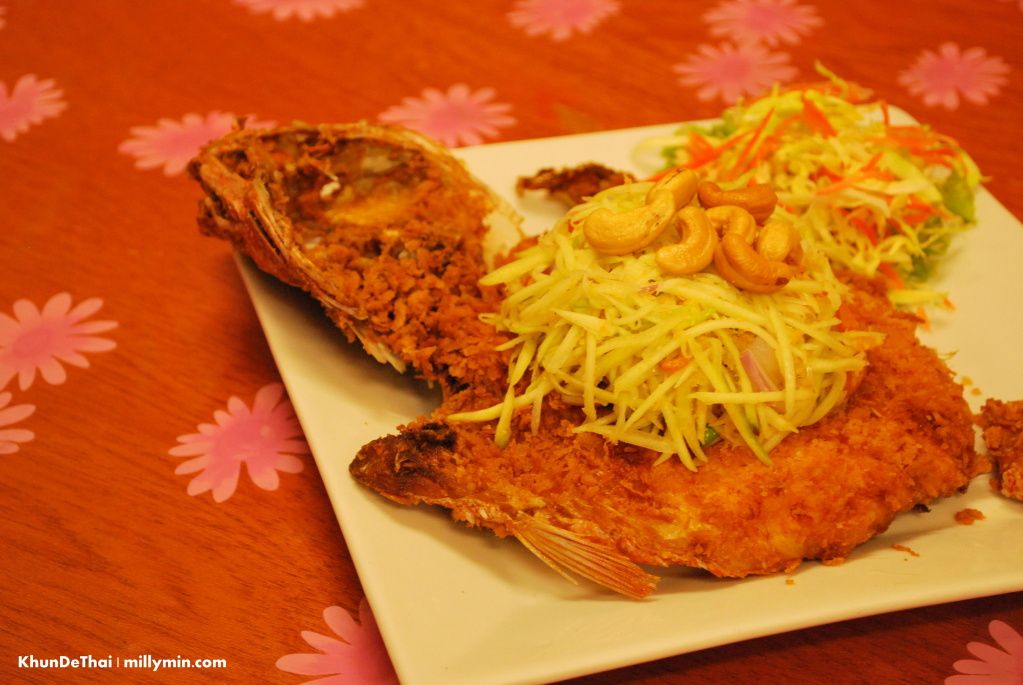 Deep Fried Fish with Kerabu Mango, price based on the size of the fish tho.
The killer! Pedas!!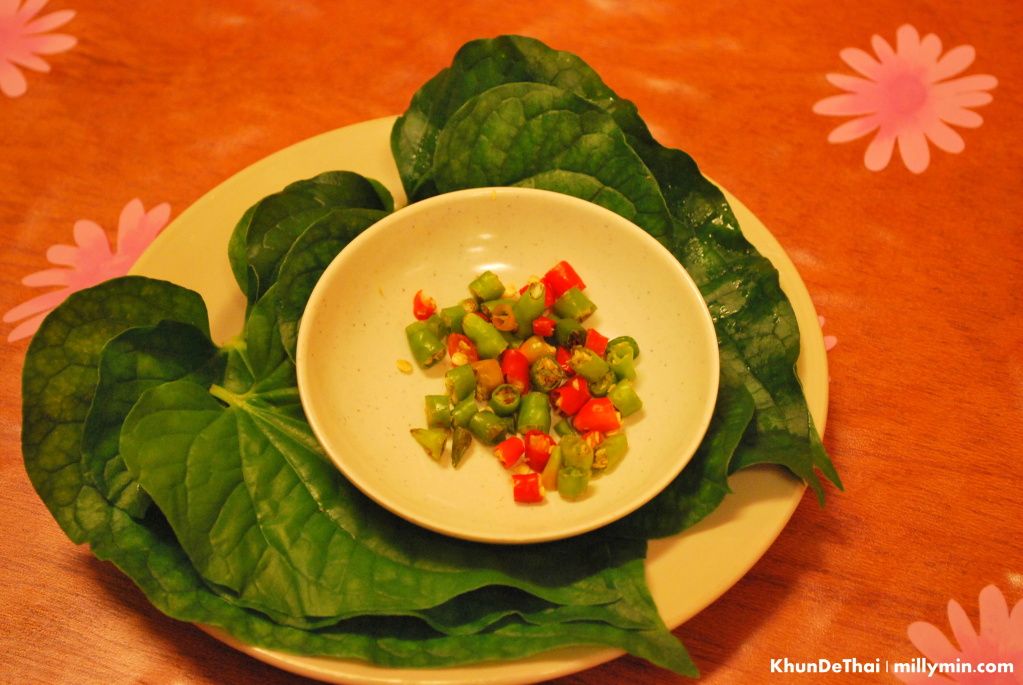 Khun De Thai Restaurant Penang (Opposite Jelutong Primary School)
Add: 80-C, Jalan Tan Sri Teh Ewe Lim, 11600 Penang.
Tel: 04-2829690
Opening Hours: 11.30am – 2.30pm, 5.30pm – 10.00pm (Monday to Sunday)
You can log on to check them out on their Facebook Page too!