They called it Pet Adoption Day, and me? I was supposed to be there as a volunteer with some of the few hoping that we manage to get a home for those furkids. Yes, they are stray but it doesn't me they don't deserve a good home. We help them to voice up because they can't and of course, we hope that it would be your purrfect Christmas gift this year. Well, "Adopt A Family For Christmas" was held at Precinct 10. For those who were there, you probably saw me there hanging around. It was organised by SOS (Save Our Strays) and you can find them on their Facebook. "LIKE" and follow them and they do have a lot of updates!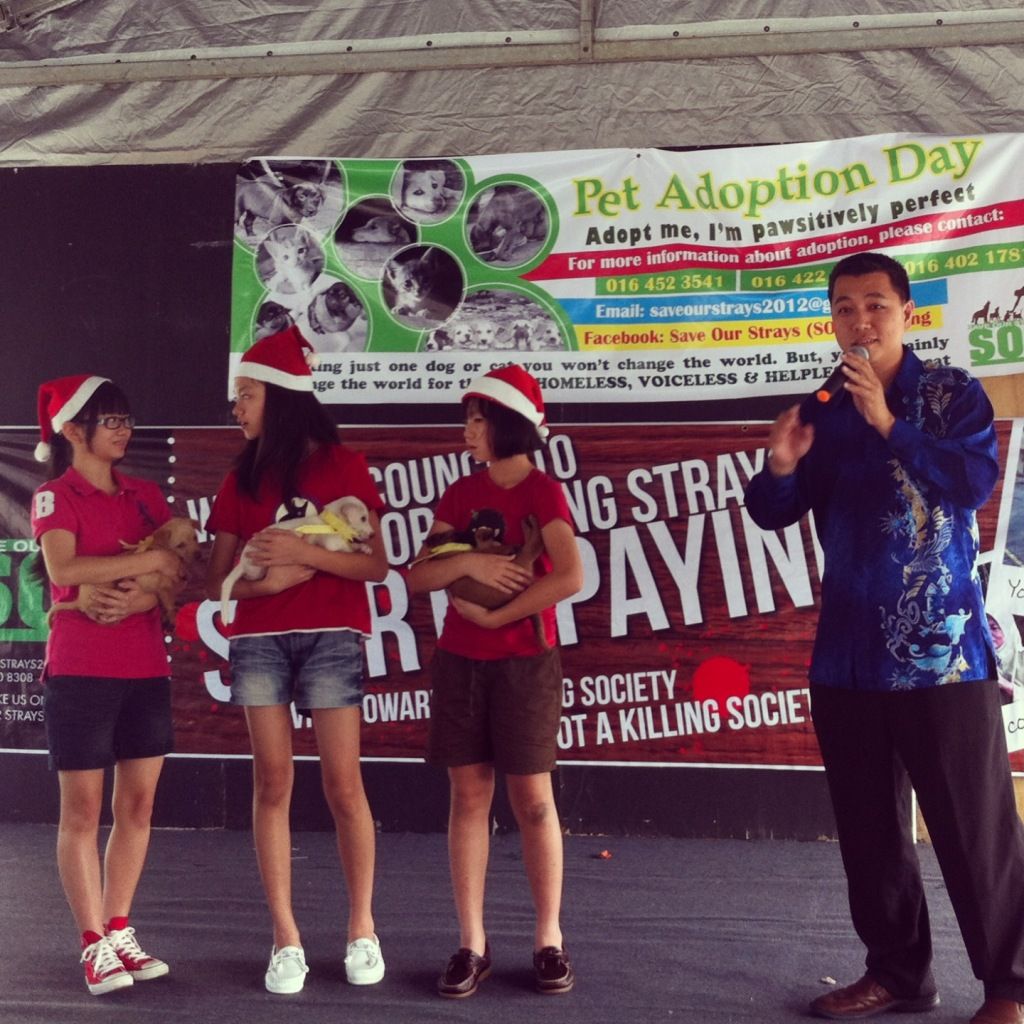 We can't afford to have so many cats at home. Couple of weeks back, my sisters brought this two kittens home, found them homeless and having a few of their siblings getting ripped apart by stray dogs. Hence, they decided to bring them home, just the two of them left. One we name him, Calcium and the other, Panda. We manage to get Calcium a home and he is enjoying every bit right now but its kinda hard for Panda. Thus, we brought Panda over, prayed real hard to get her a really good owner.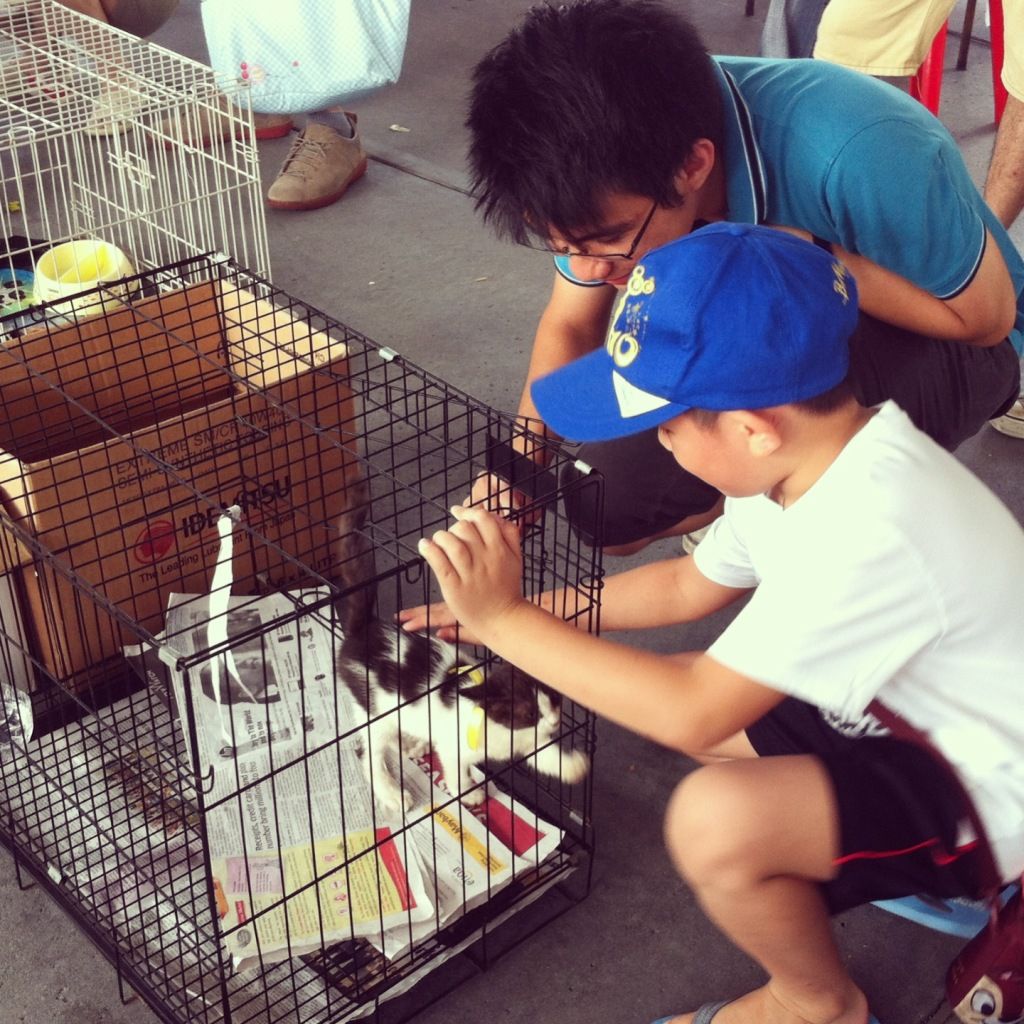 Panda plays catch with us at home. Playful little girl!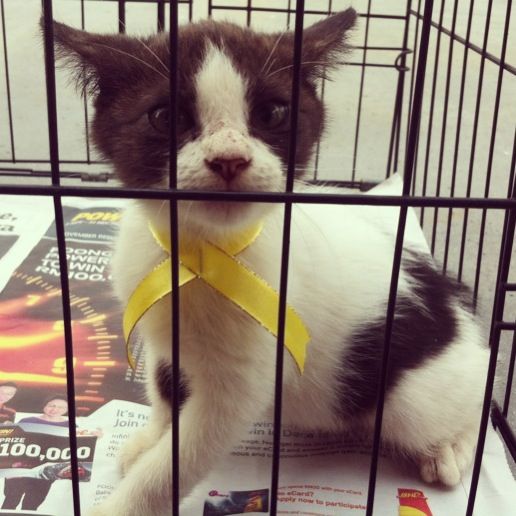 Xherlyn & JJ (both volunteers) with Tarina from P4ws!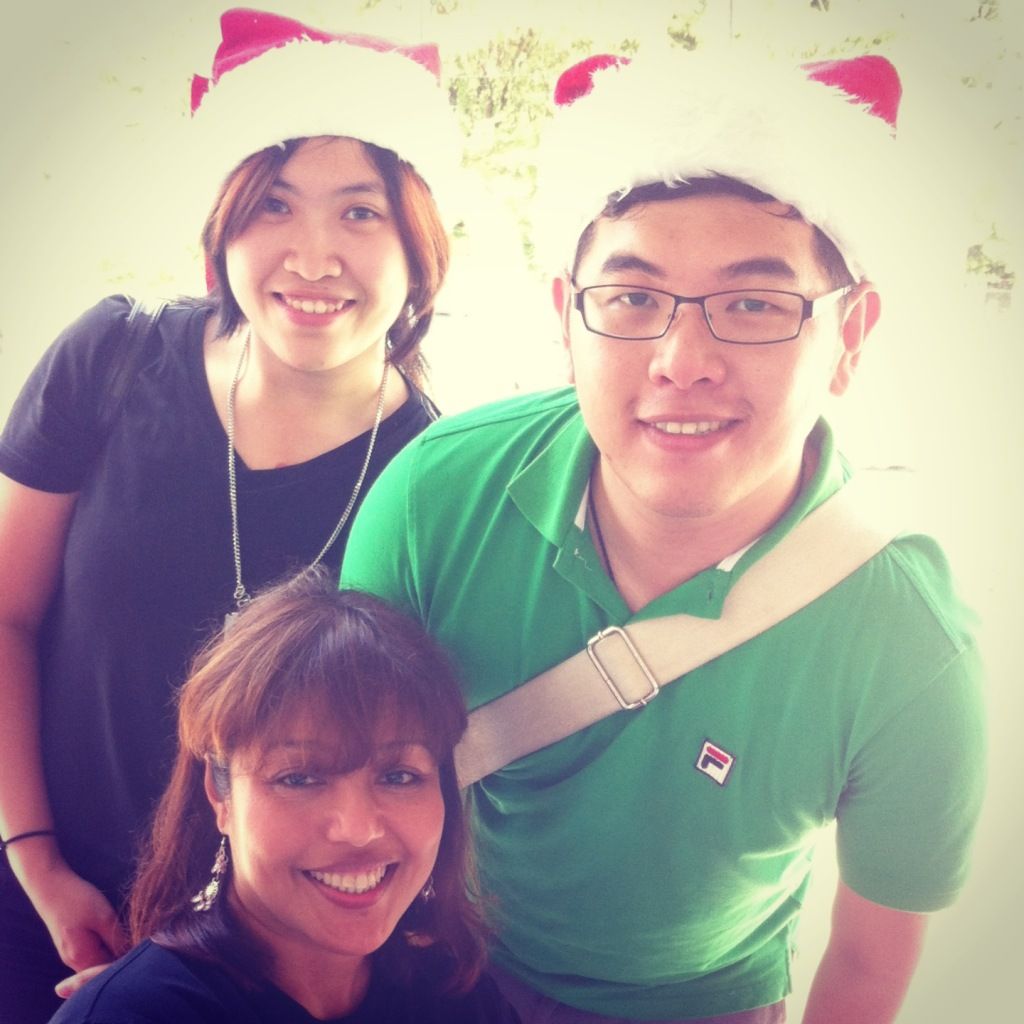 These puppies are stray too. Poor kids.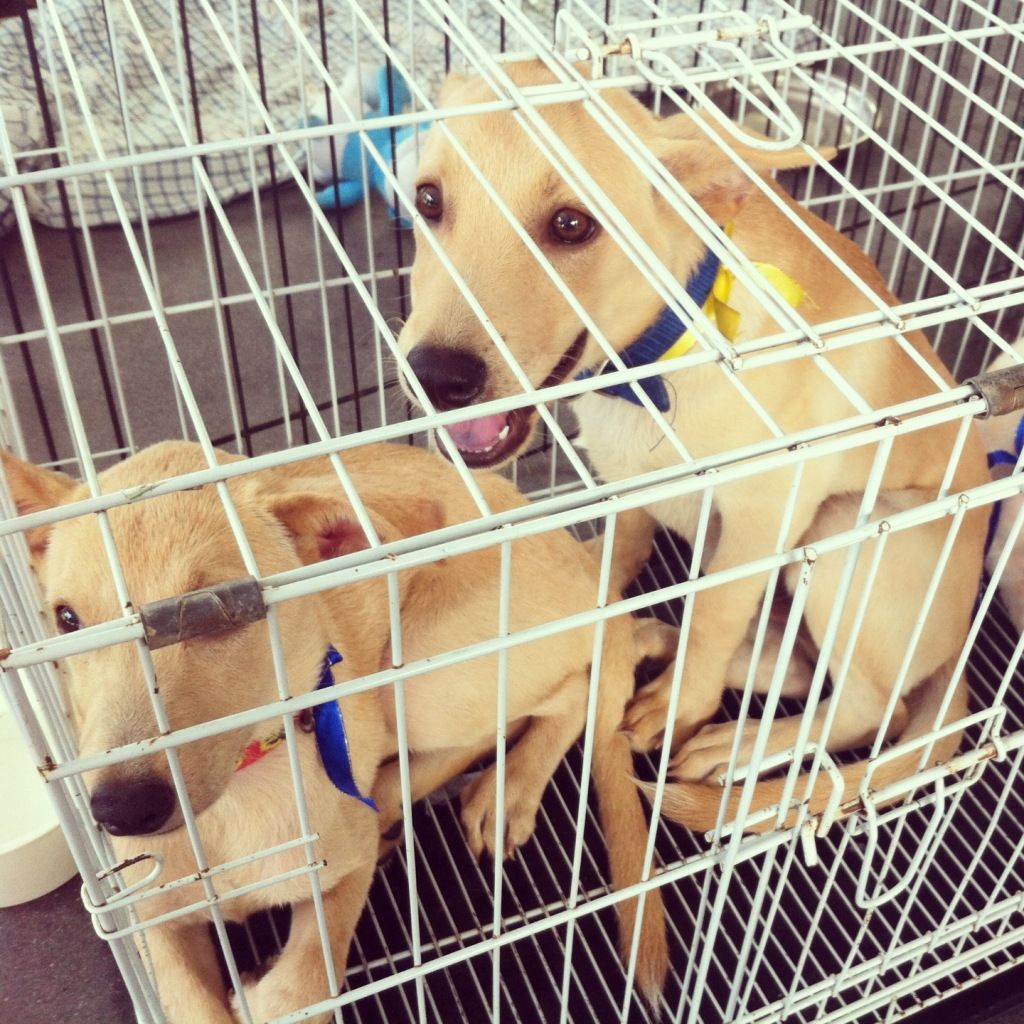 We were there with Panda the entire morning. She was afraid, first time seeing so many people around her.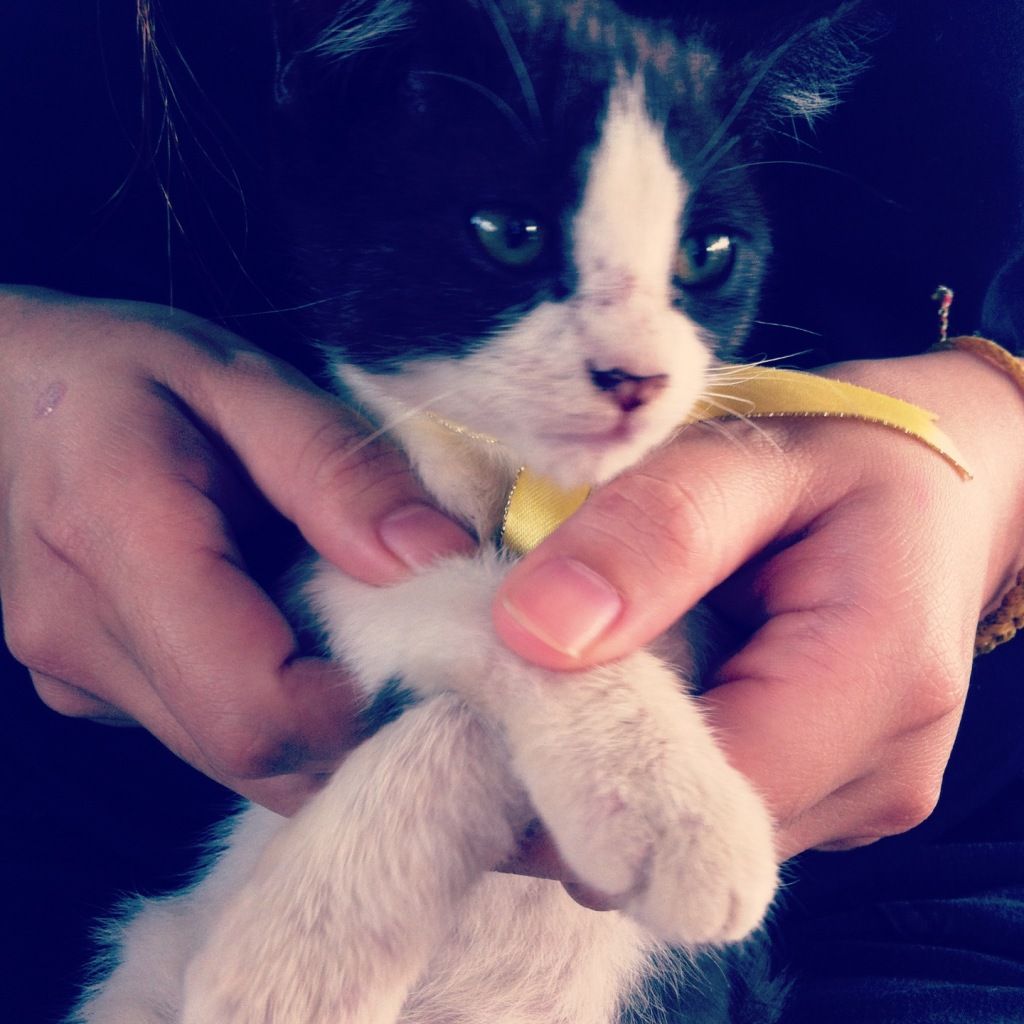 There are a lot happening here alongside with the adoption.
* Talk on "Responsible Pet Ownership" & "Trap, Neuter & Release (TNR)
* Free Veterinary Consultation By Professional Vet, Dr. Ooi Sin Tatt, Photo Session With  Your Pet By Professional Photographer, Ke Wynn (Whizarts)
* Pet Grooming And Accessories For Charity Sales From Specializ Pet Care Centre
* Durian Crepes Charity Sales From Evadis Cakes (Evon/Adrian)
* Charity Cupcakes For Sale By Elaine
* Cakes, Muffins & Cookies On Sales For Charity From Fresh Bakes by Home
* Handmade Soaps/Mani-Pedi Charity Sales From Handmade Soap Garden (Lavone Goh)
* Handmade Accessories For You & Your Pet From Lady Bob (Yuki)
* Handicrafts For Sale From Meus Gift
* Fashion Clothing For Sale From Princess And The Frog
* Live Band Performance By Princess And The Frog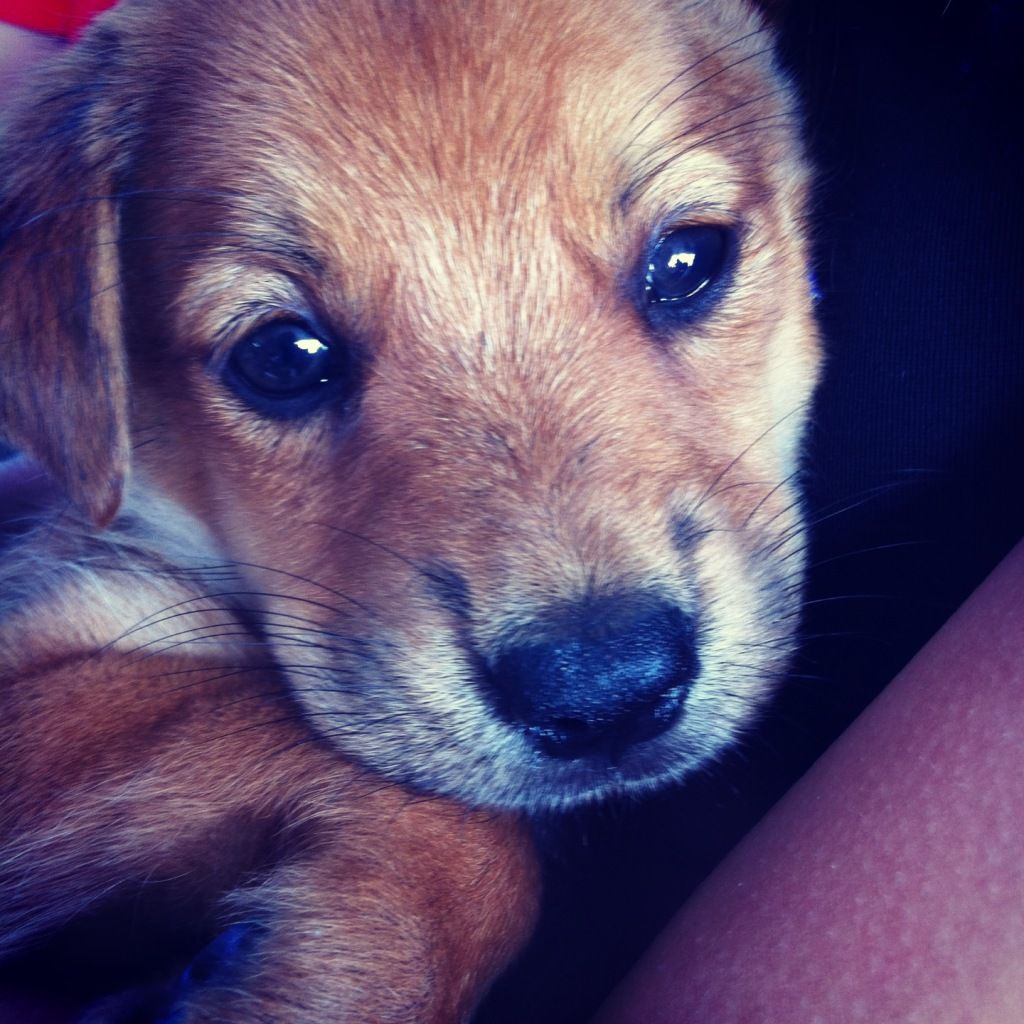 When we about to gave up hope, Sehra came by and she decided to take Panda home. We all were so happy and it was a little heavy-hearted to be parted but I am all cool! She has got a home this Christmas!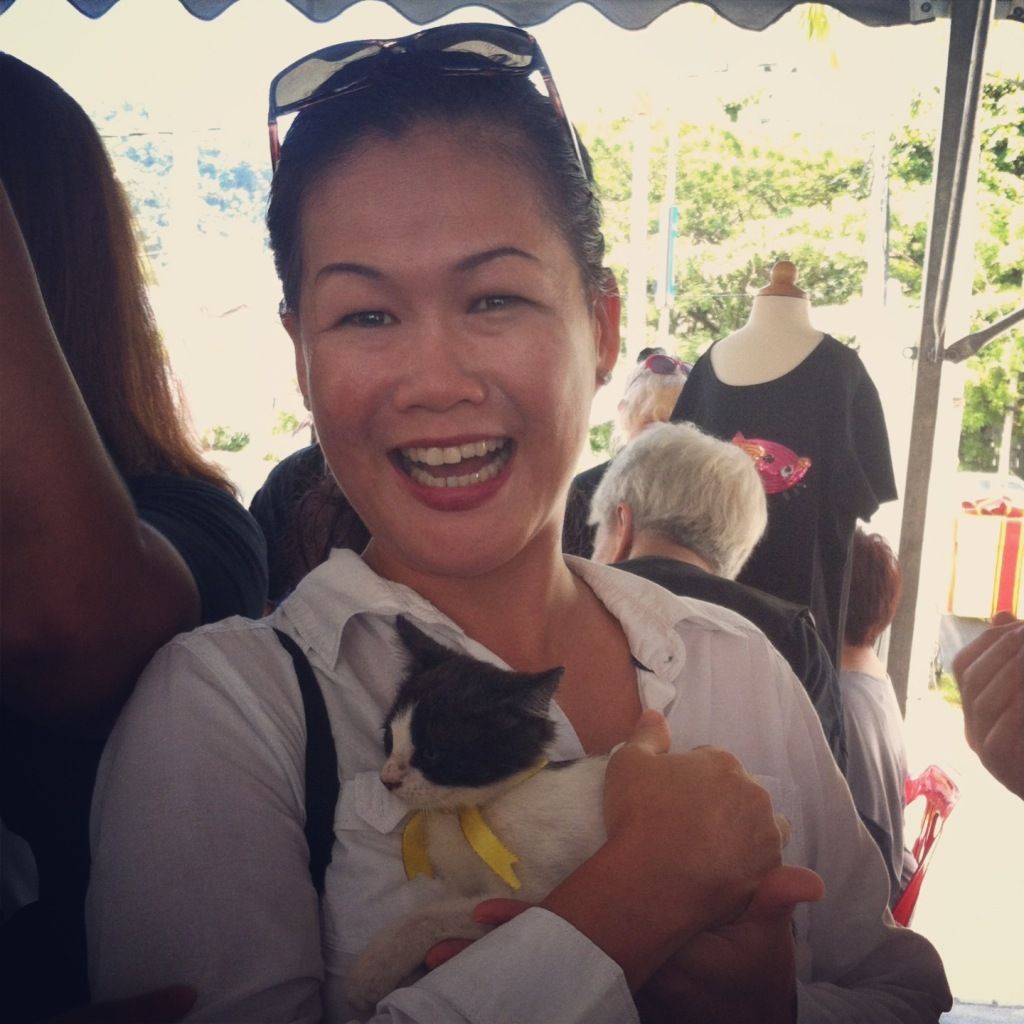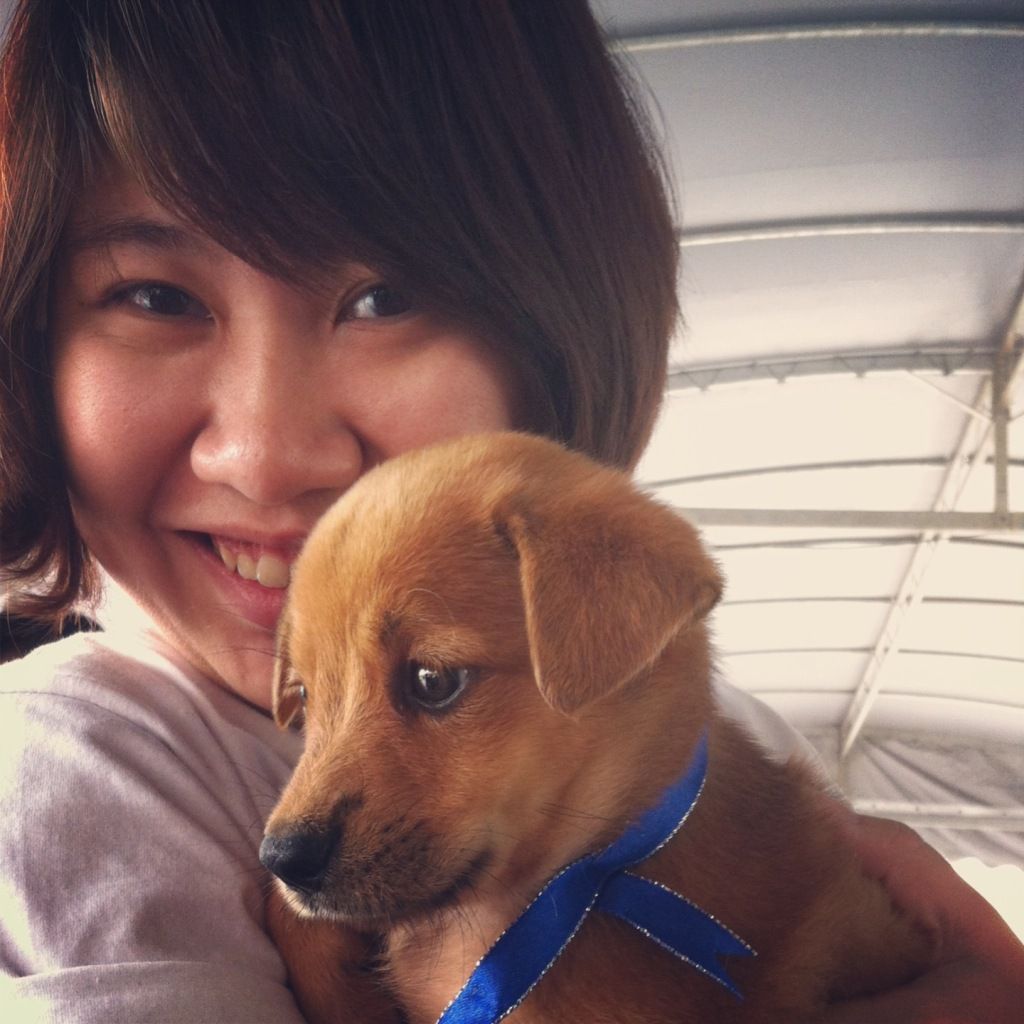 There are many more cute puppies around. If you can't offer them a long term home, you can actually provide foster home, a week or two would also be fine!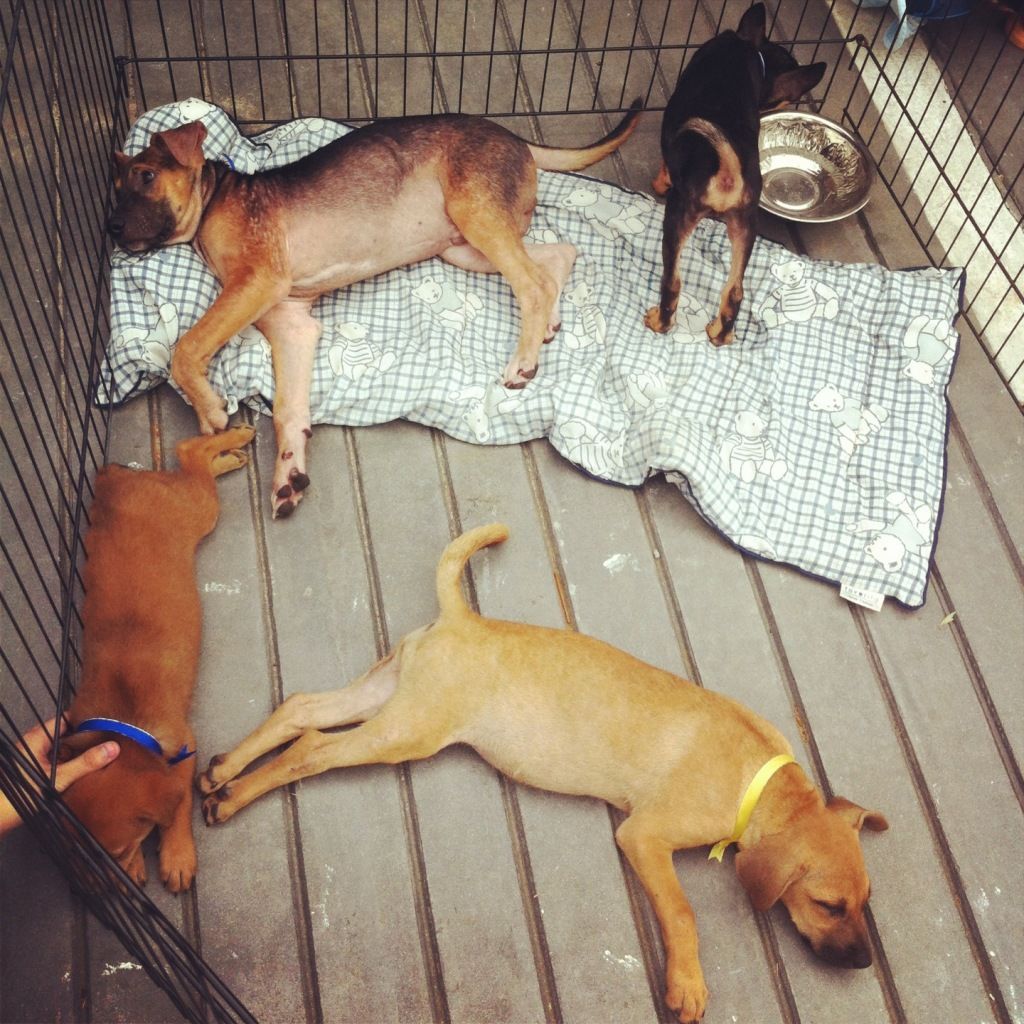 … and I found this one sleeping on his food. Looks so cute. 
I wish I have space for this boy.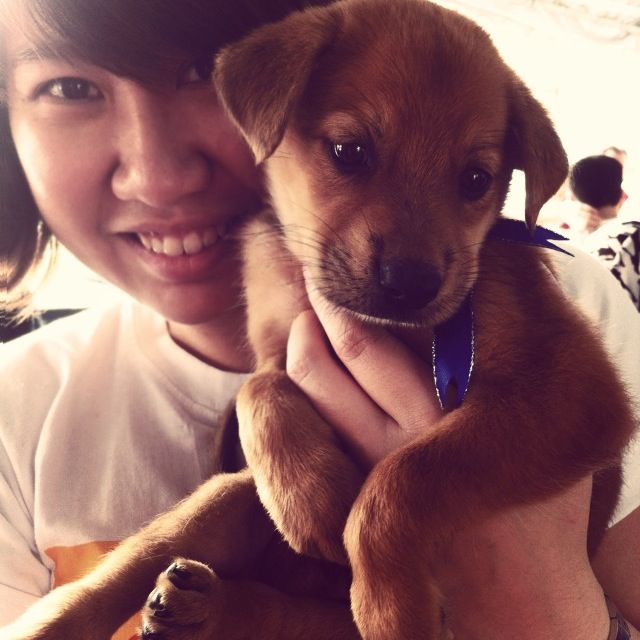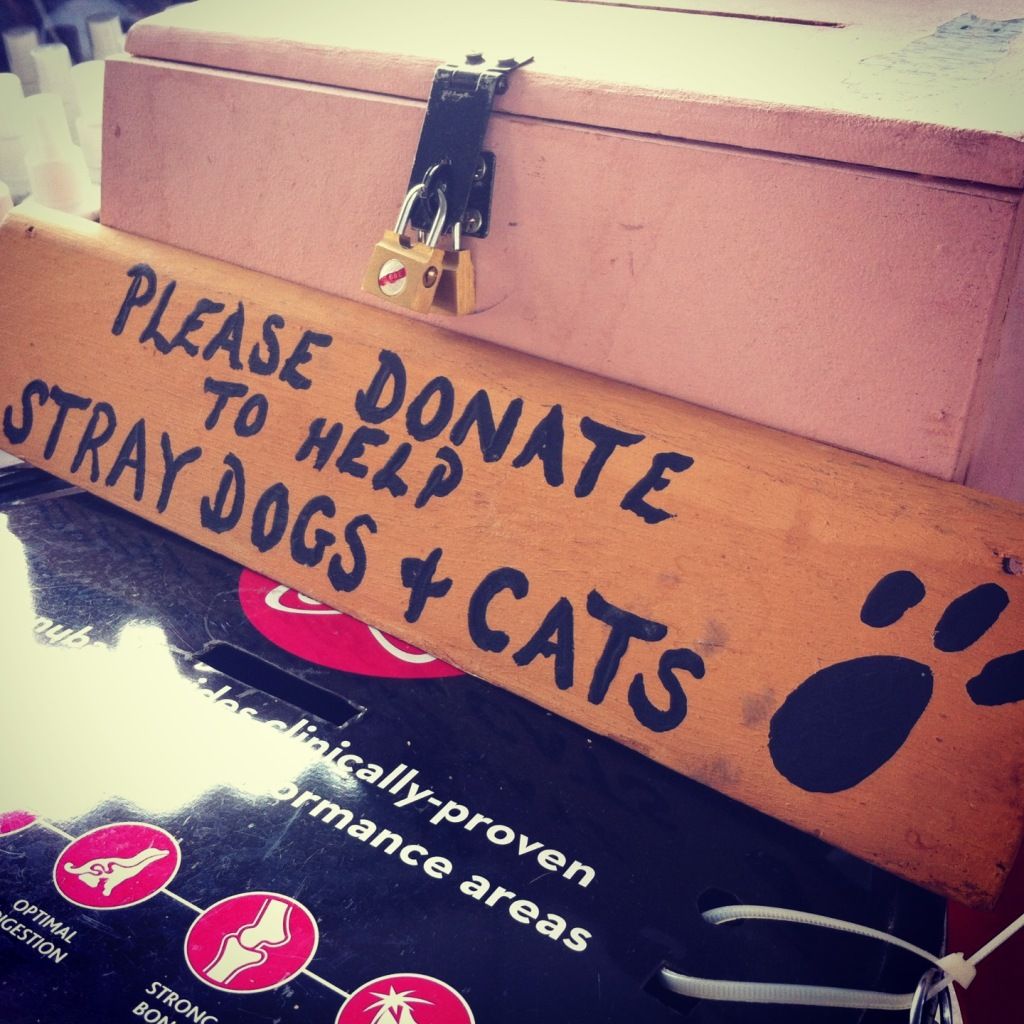 The last kiss from Panda!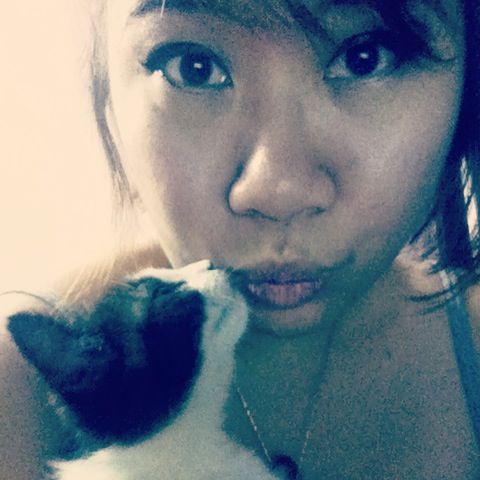 The best Christmas gift for me this year would be finding a home for Panda. Well, it would be great to have more people to help out. Just in case you need to know where are the Vet Clinics, there is a list of them in both Island and Mainland (CLICK HERE).