A visit to the DÔME Café at 1st Avenue, Penang! Before knowing more about DÔME Café, I only know DÔME is famous for coffee. DÔME Café is actually the pioneer who started off with the coffee culture in Malaysia. Then, the next thing I found out was, knowing that DÔME is originated from my favourite place, Perth, Australia! Honestly, I never knew! It also offer a fine ambiance for the coffee-goers and also diners to have a relax environment.
Anyway, am dining with some readers of Foodsion tonight! Excited much, eh!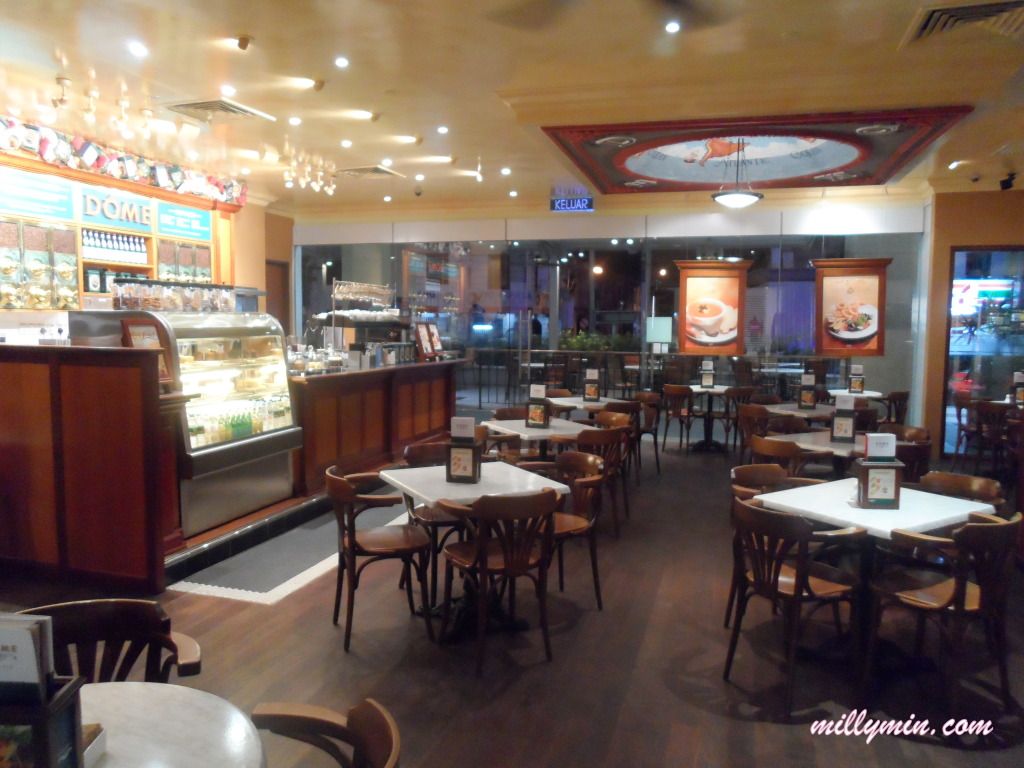 Teehee! I love the way they are put up!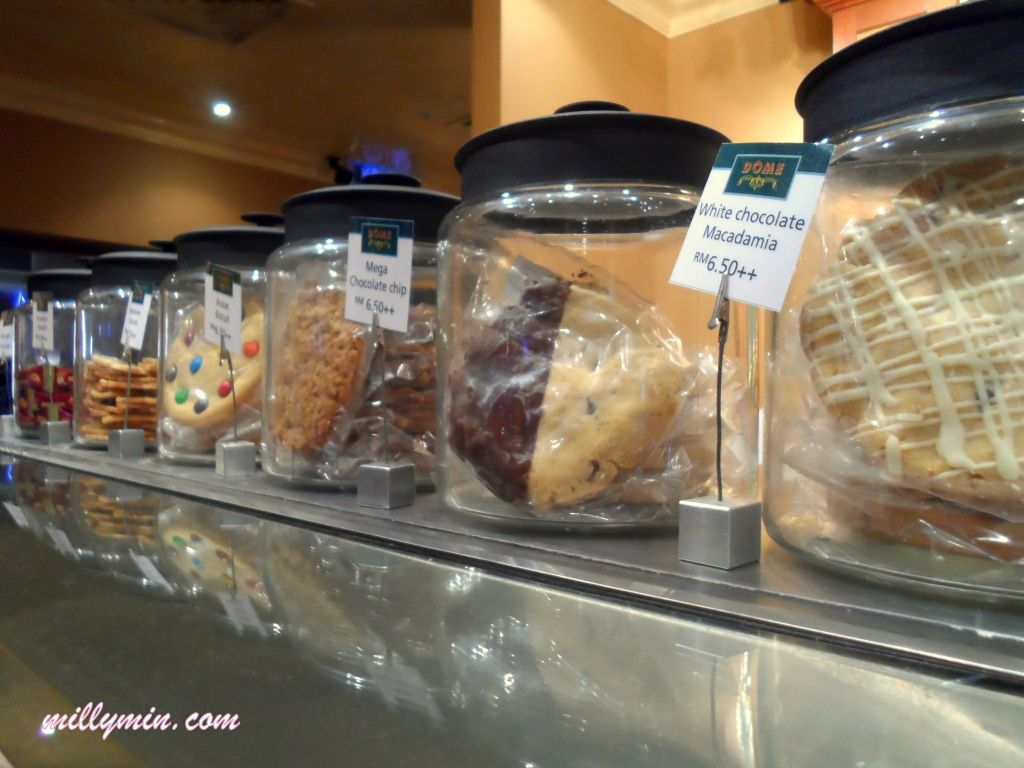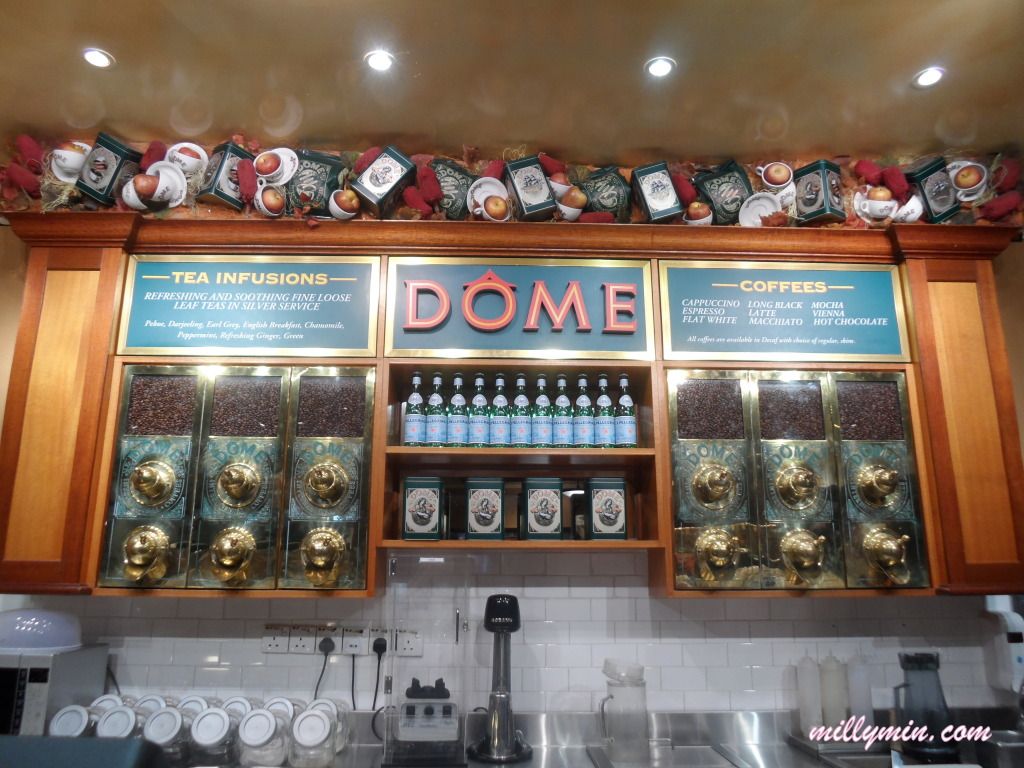 Coffee, anyone?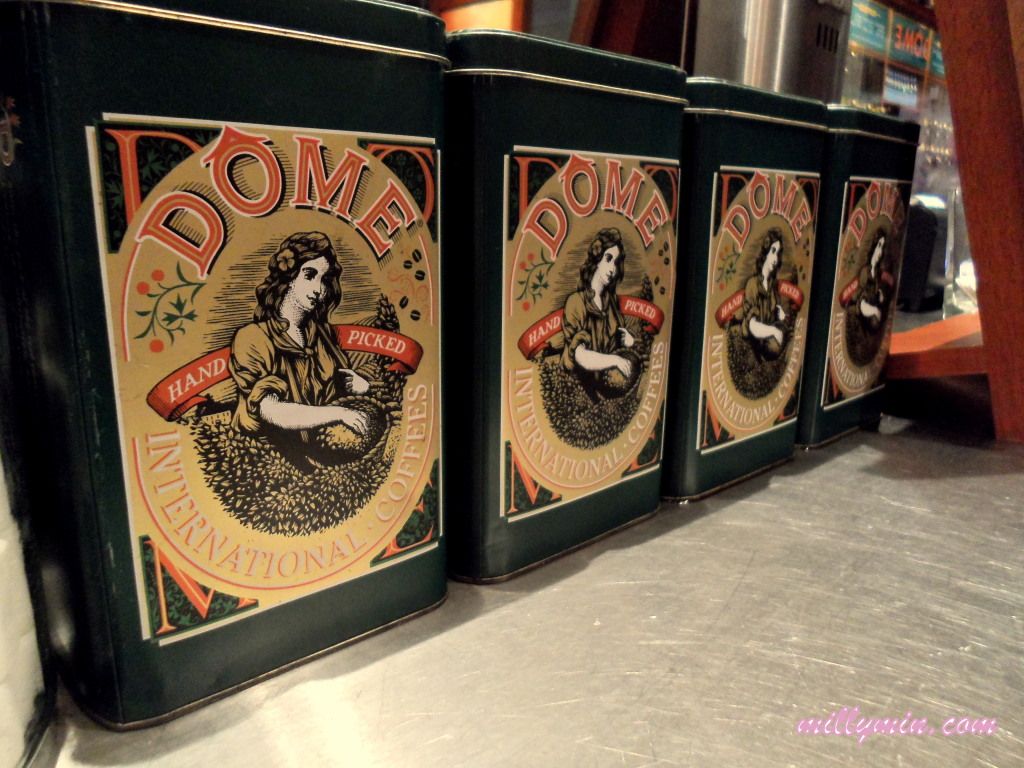 DÔME has an awesome bar! I simply love how they things are displayed.

That isn't all. The best part is that DÔME Café offers sinful desserts!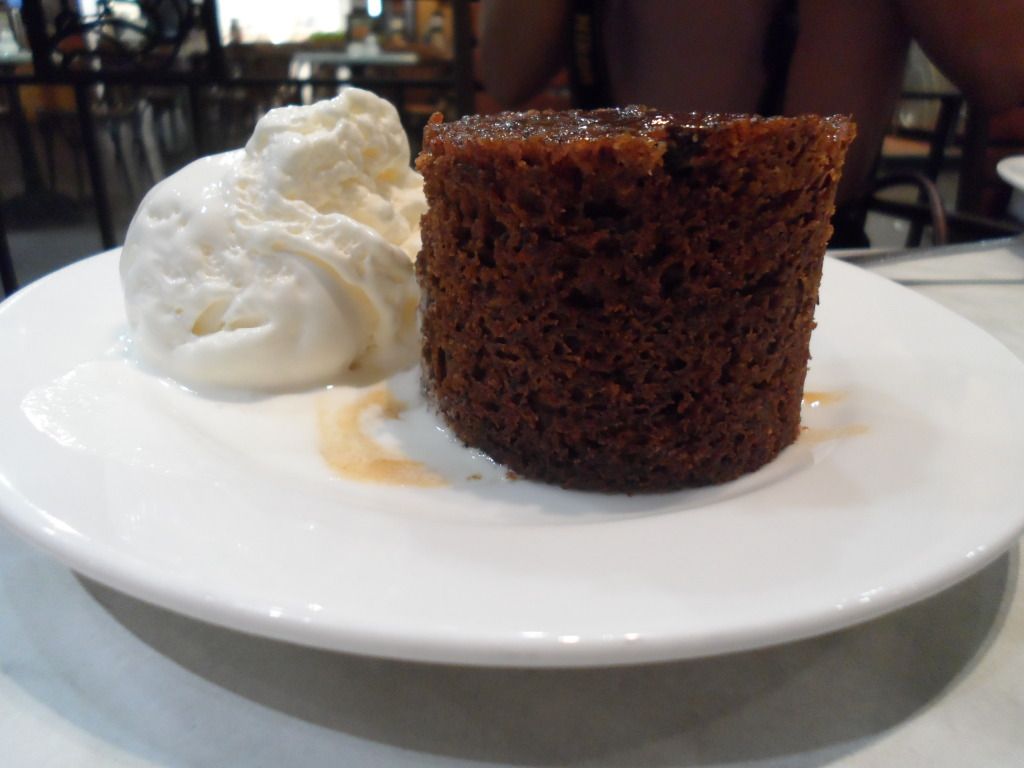 As a start for the night, I had The Lot Burger! Sunny side up with grilled beef bacon, sliced cheddar, mustard, mayonnaise and fresh tomato in a toasted focaccia bun. The juicy burger makes me want more after each bite! It is also served with some fries which it is pretty filling after each serving.

Nasi Lemak, Malaysian's local all-time-favourite. Here in DÔME Café, it is served with rendang chicken, sambal ikan bilis, egg and some nuts alongside with some crispy prawn cracker. Worth giving it a try!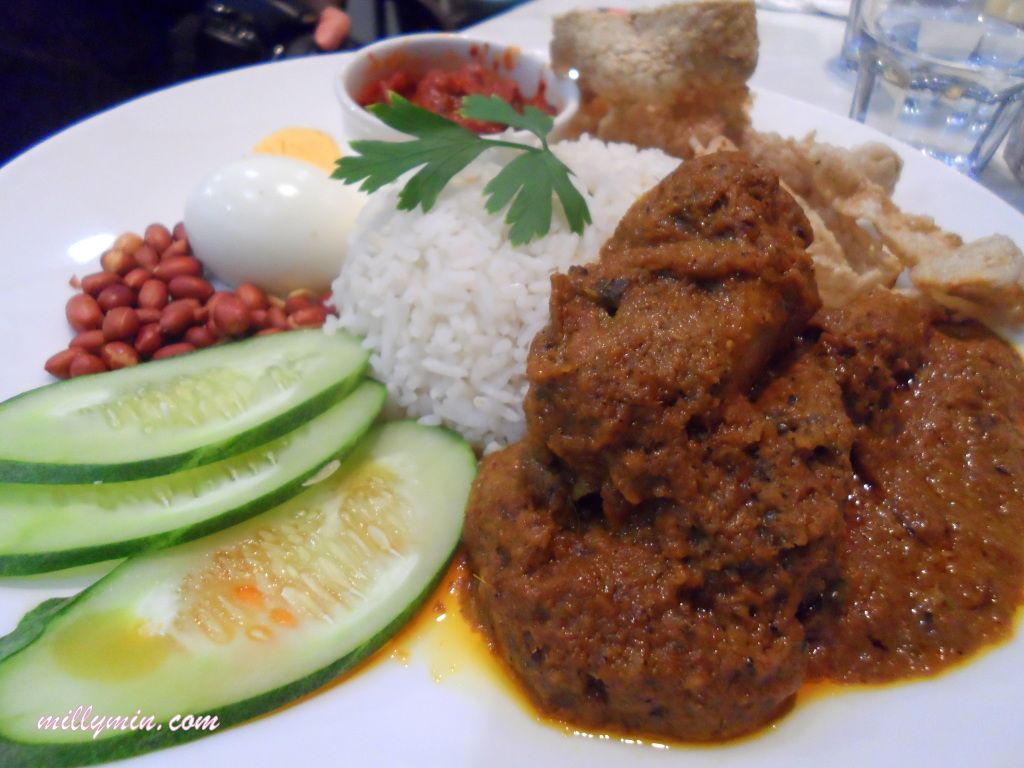 I might not be a fan of spicy stuff but Spicy Olio Pasta served in DÔME Café is a must try. Well, you can opt for linguini or spaghetti and having it tossed with fresh herbs, chili flakes, capsicums, parsley, garlic and zucchini.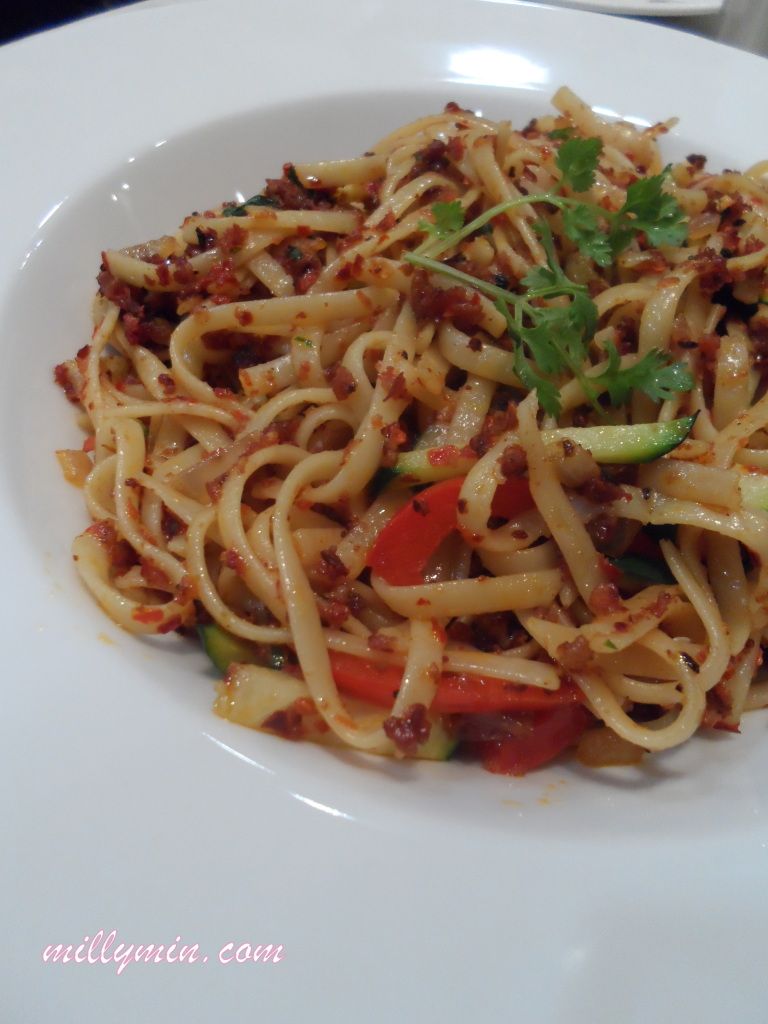 The Chicken Pie which makes me drool before I have it in my mouth, served with sautéed vegetables. Good one!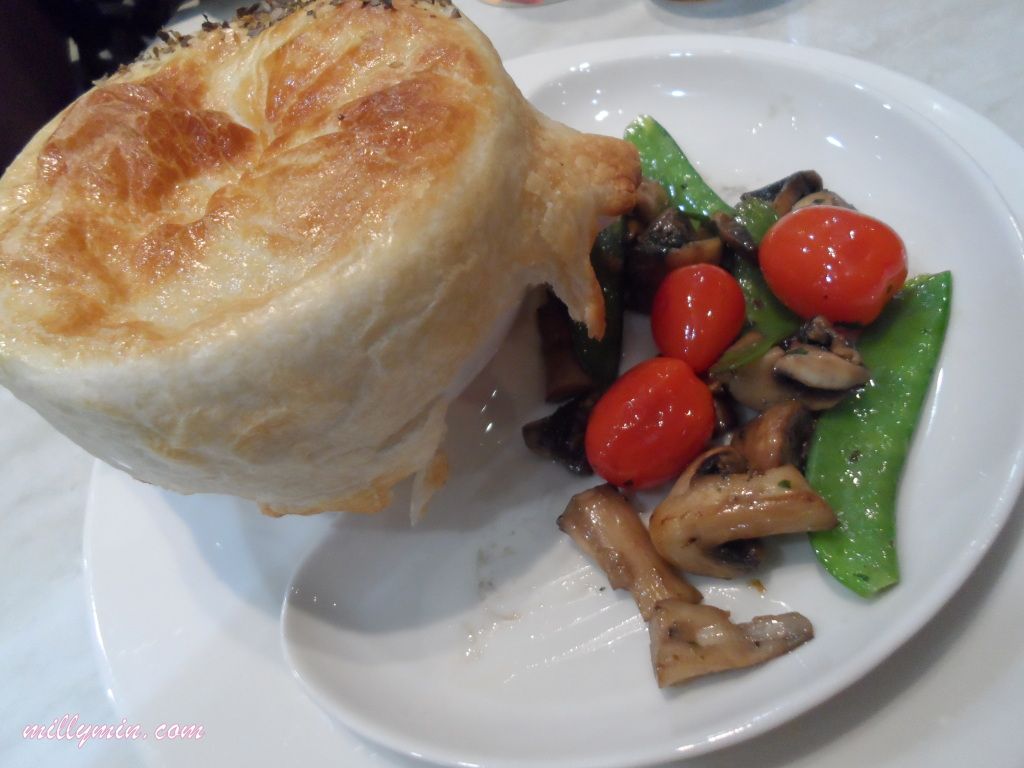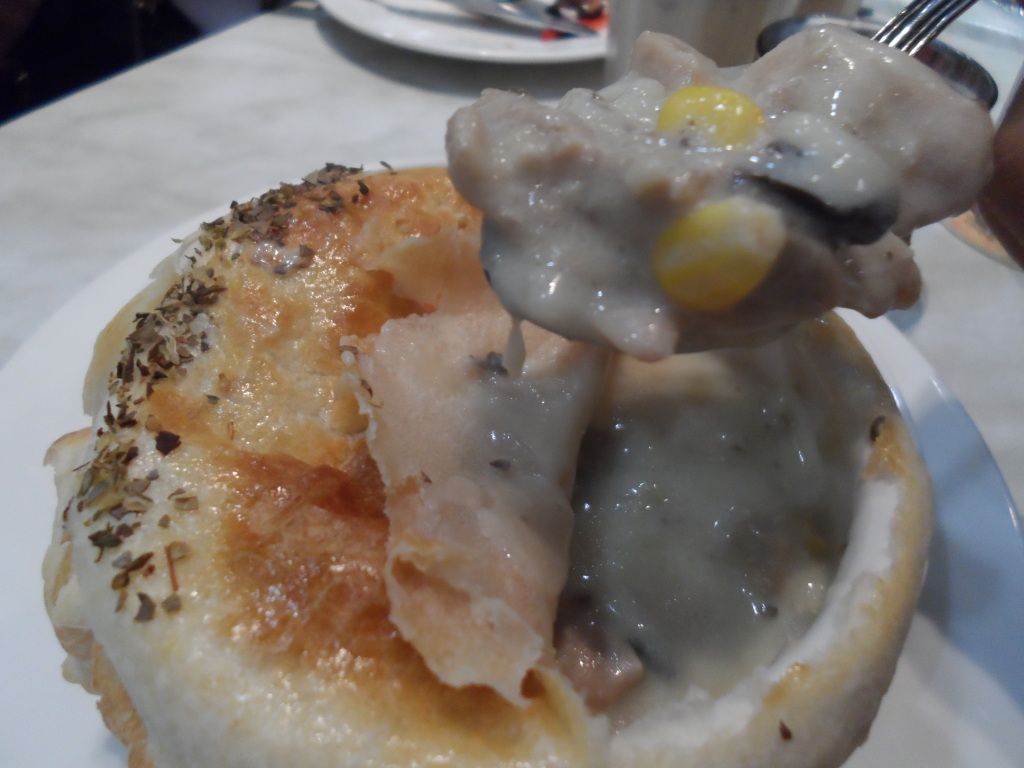 Chunk of chocolate, can you see that?! Its definitely rich with chocolate and being sinful enough just to forget about dieting! LOL

Sea bass fish and chips with some garden salads served fresh and tartar sauce! Simply awesome!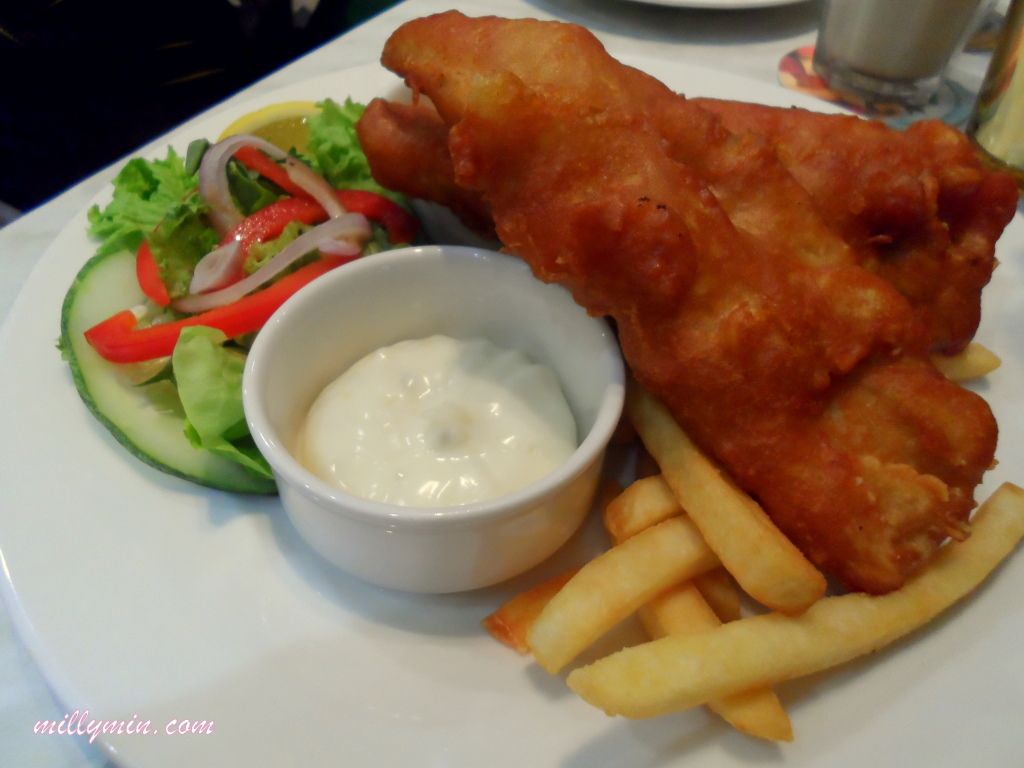 My all time favourite!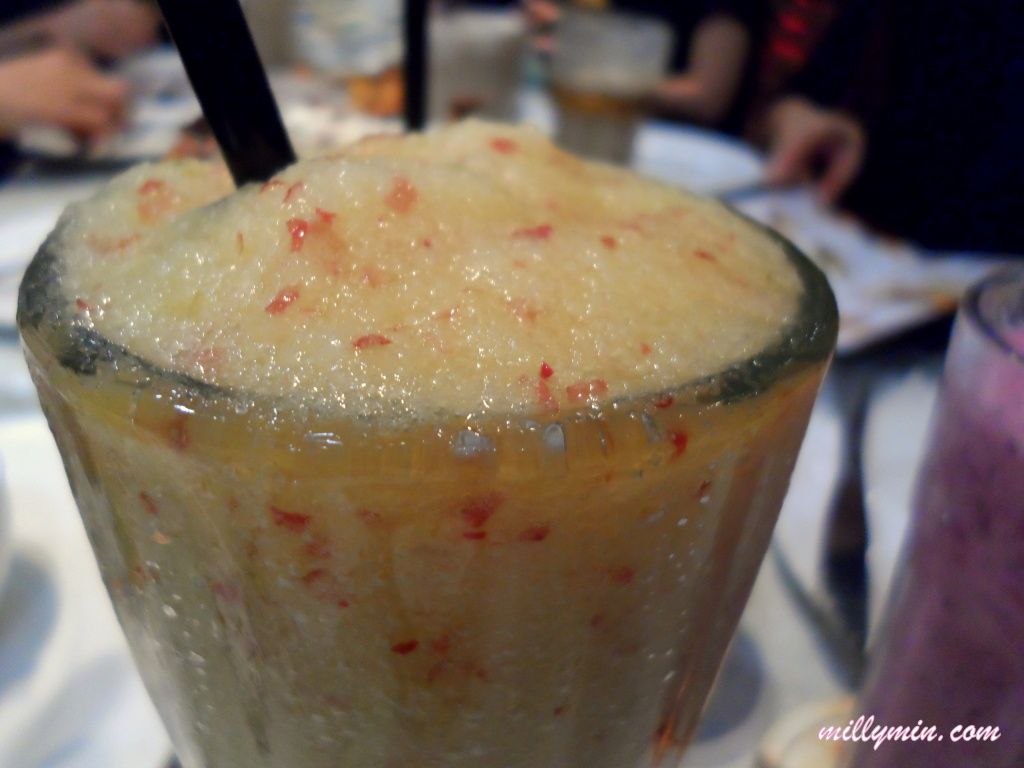 Fresh salad with oriental chicken. Simple and healthy meal!

Sweet Marinated Chicken Wings served with salad! Yumss!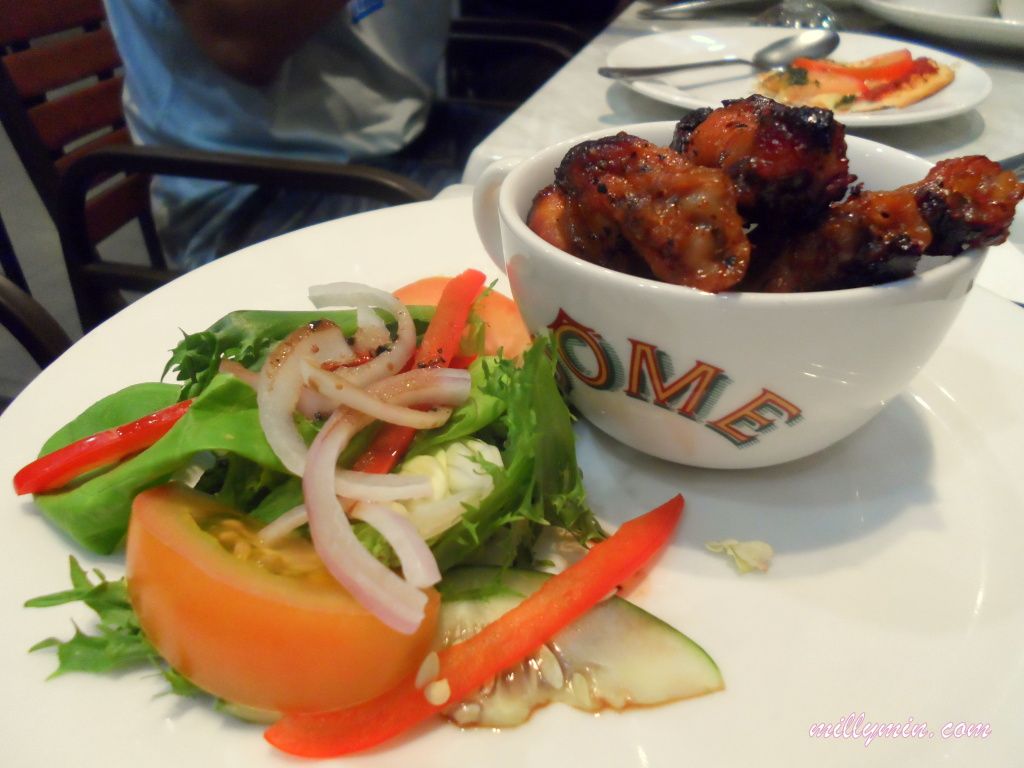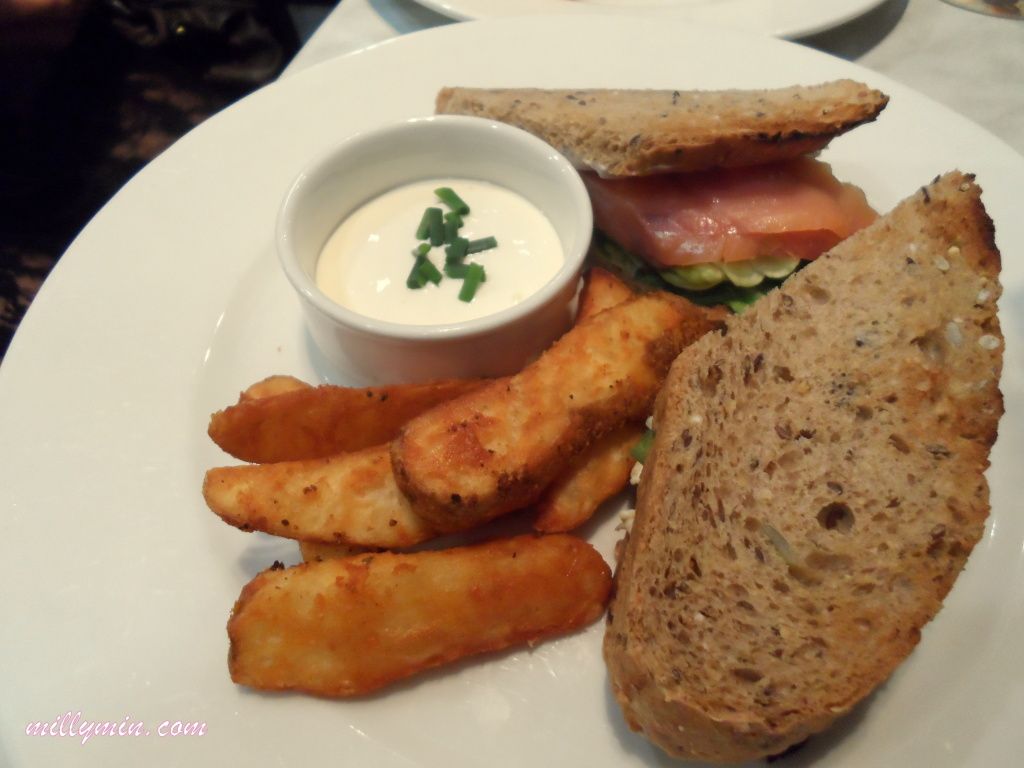 Deep fried fish fillet, calamari and prawn served with various sauce, which would be perfect during a good catch up with a buddy, having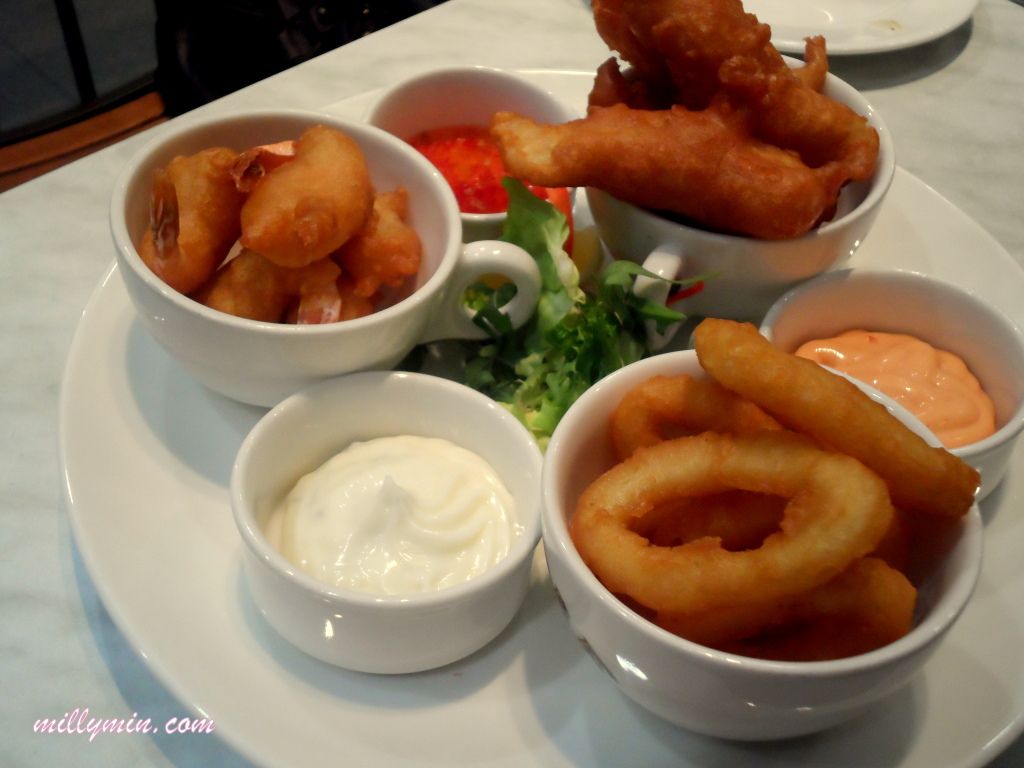 Vegetarian pizza with lots of tomatoes! I love fresh tomatoes! It is good as it is!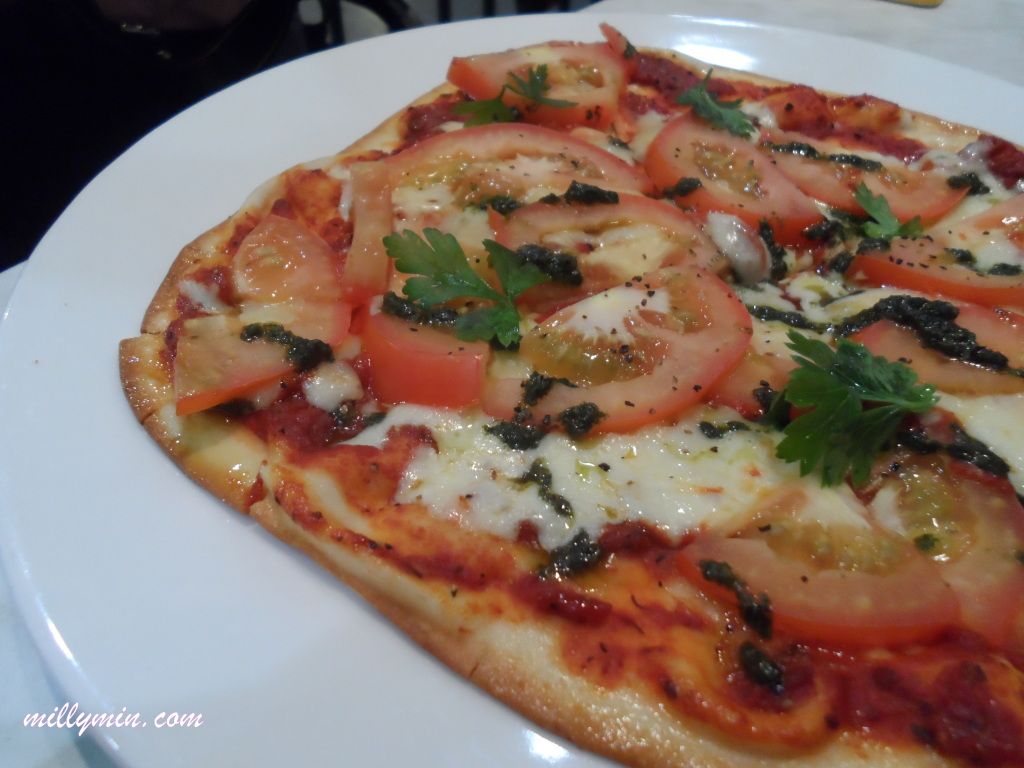 Simply classy!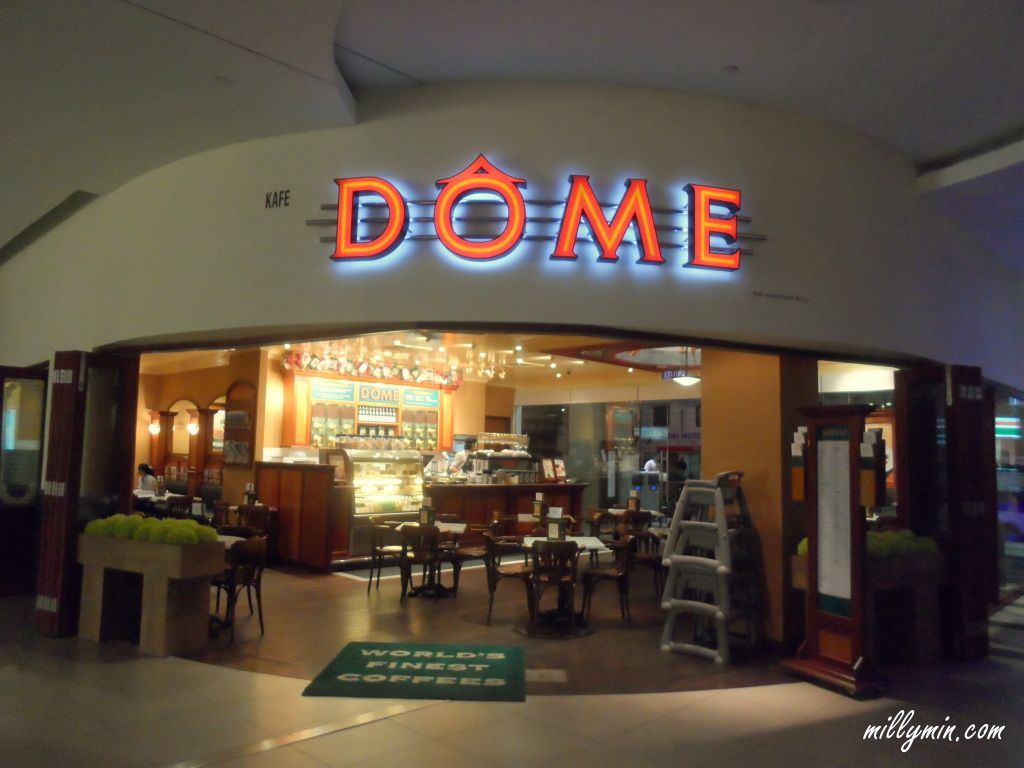 … and am in love with the gigantic cup of coffee!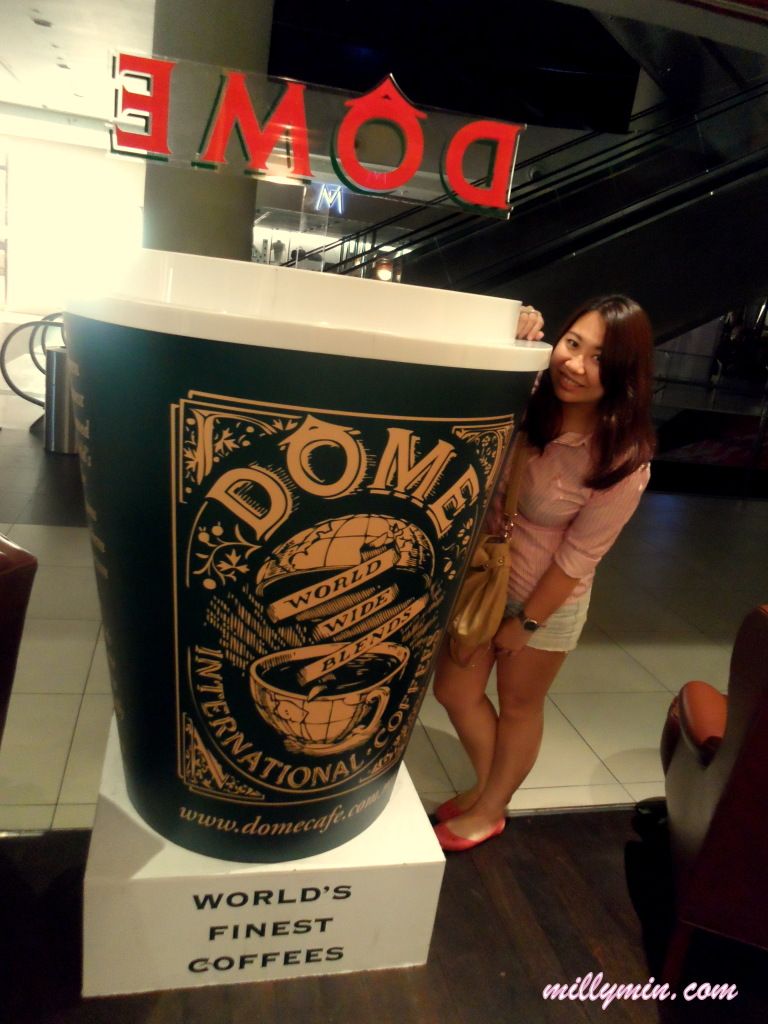 Anyway, I feel, if you are looking for less oily food, healthy and fresh, DÔME Café it is. Need me say more? 🙂
DÔME Café
Address: 1st Avenue, 182 Jalan Magazine, Georgetown, Penang.
Tel: +604 261 0800
Website: http://www.domecafe.com.my